Having worked in the wedding industry for 15 years, Sharon McVeagh, founder of luxury flower company, Innocent Chaos, knew the type of wedding she wanted as soon as Gary McVeagh popped the question.
After a whirlwind three-month engagement, the happy couple said their vows in the chic and contemporary The Loft, surrounded by their nearest and dearest.
Let's delve into Sharon and Gary's beautifully elegant and ultra-stylish wedding which was captured magnificently by Sun and Beau.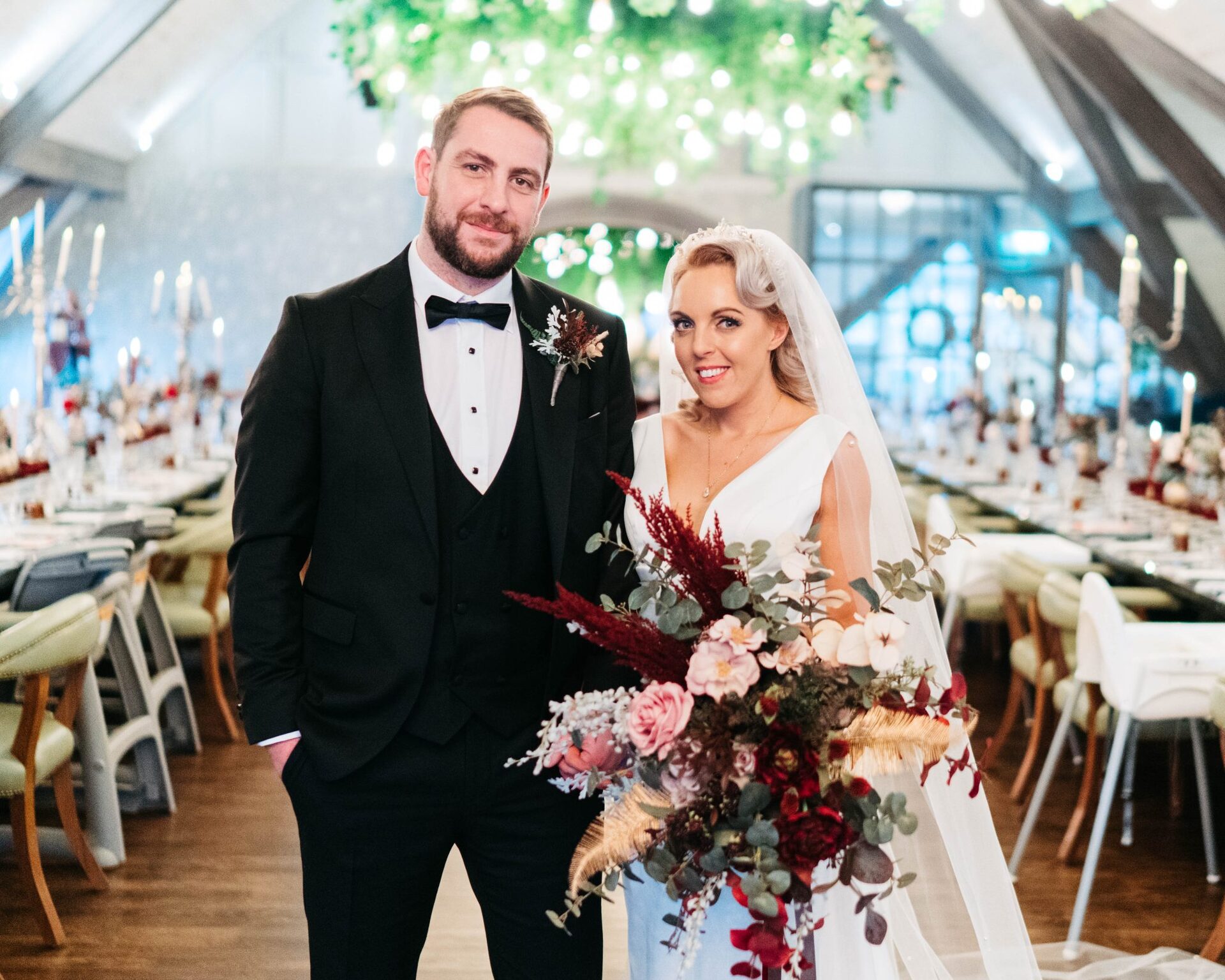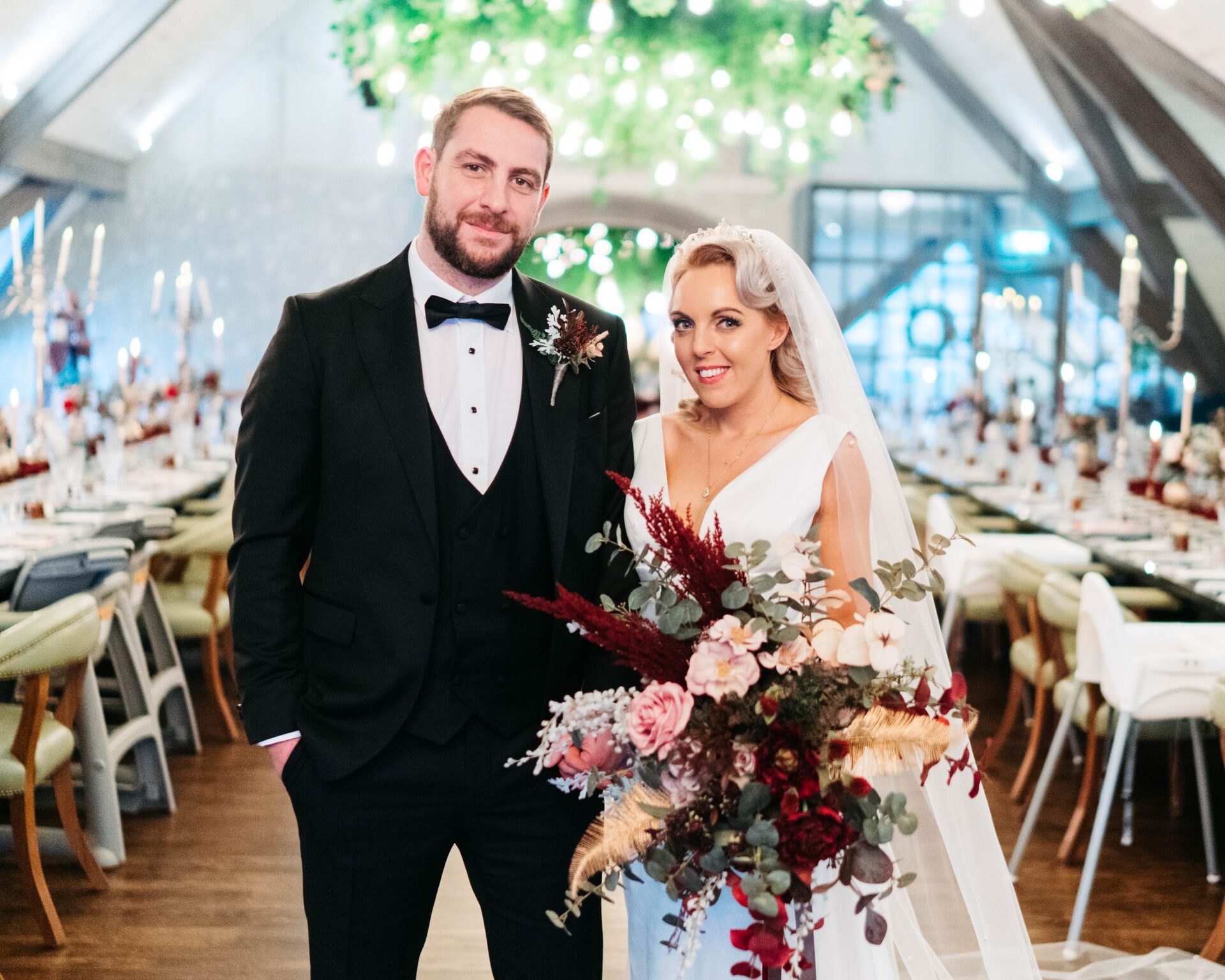 How They Met
After meeting online in 2019, the smitten pair hit it off and decided to go for a drink in Belfast. As they say, the rest is history!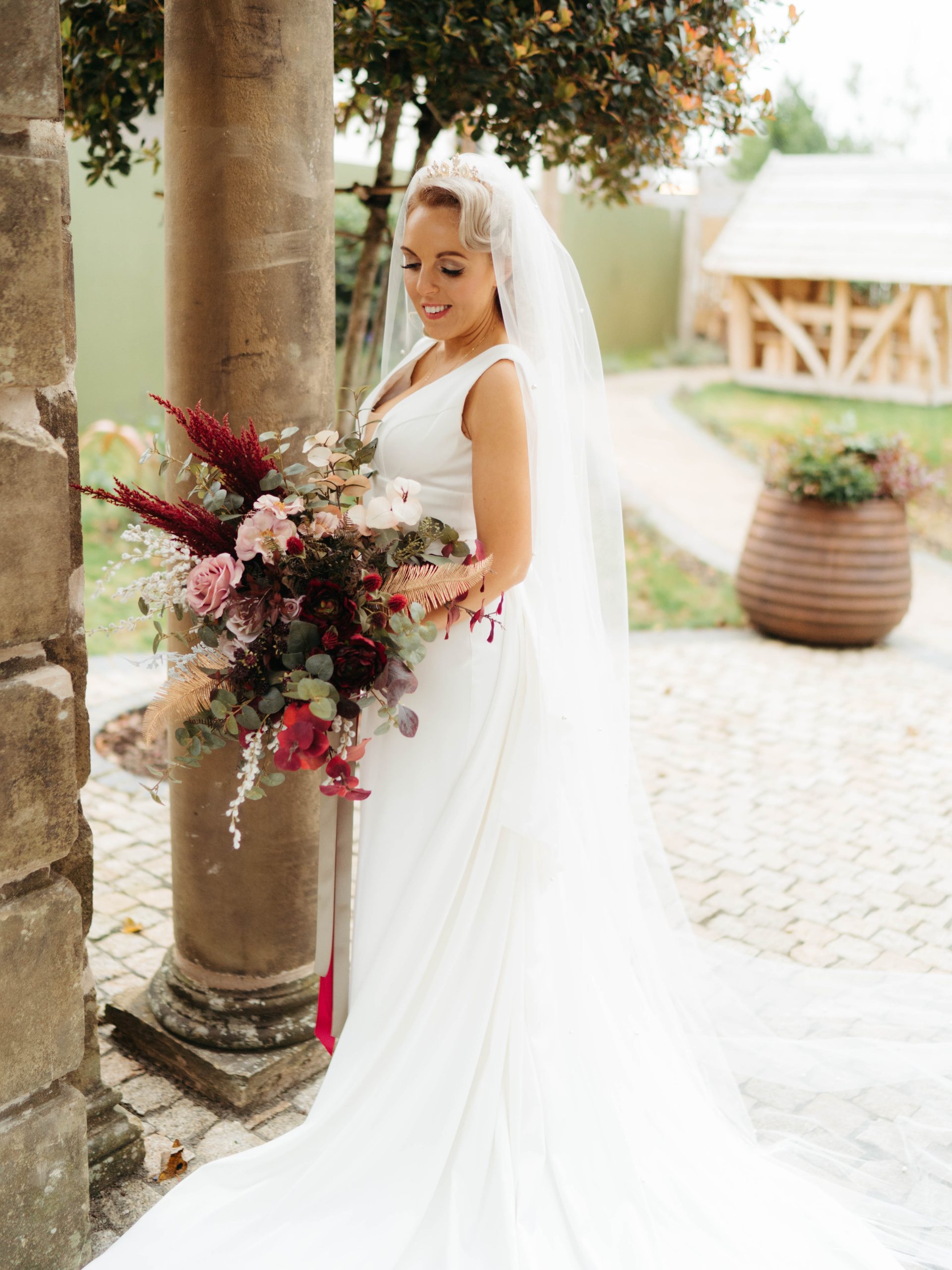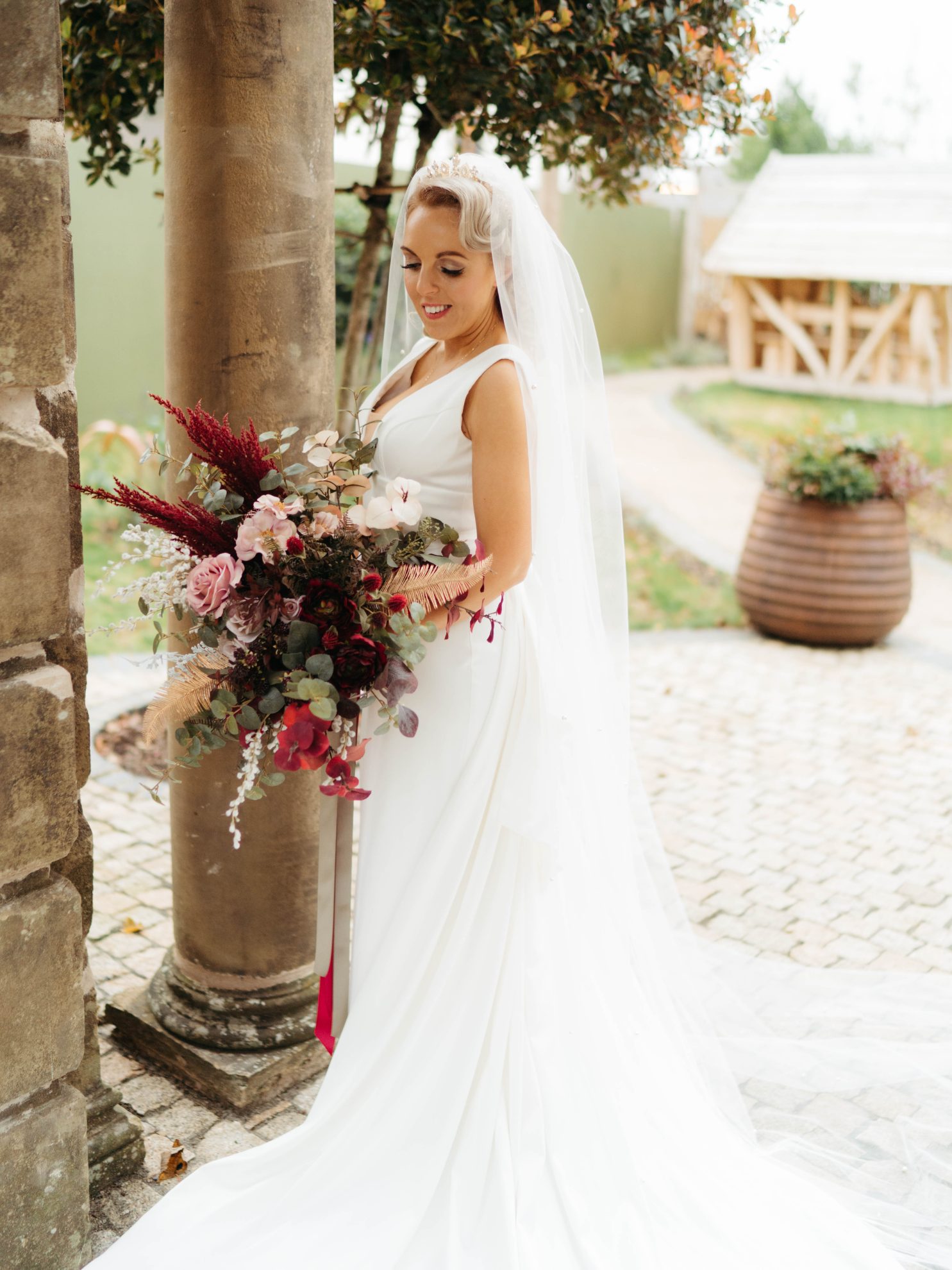 The Proposal
Fast-forward to 2021 and a trip to the Lake District at the end of summer turned into the trip of a lifetime.
RELATED TO: Most Popular Engagement Ring Styles For 2022
"Gary and I drove our little flowery van all the way to the Lake District in August 2021 and little did I know that he had smuggled a special little surprise in his coat pocket," says Sharon.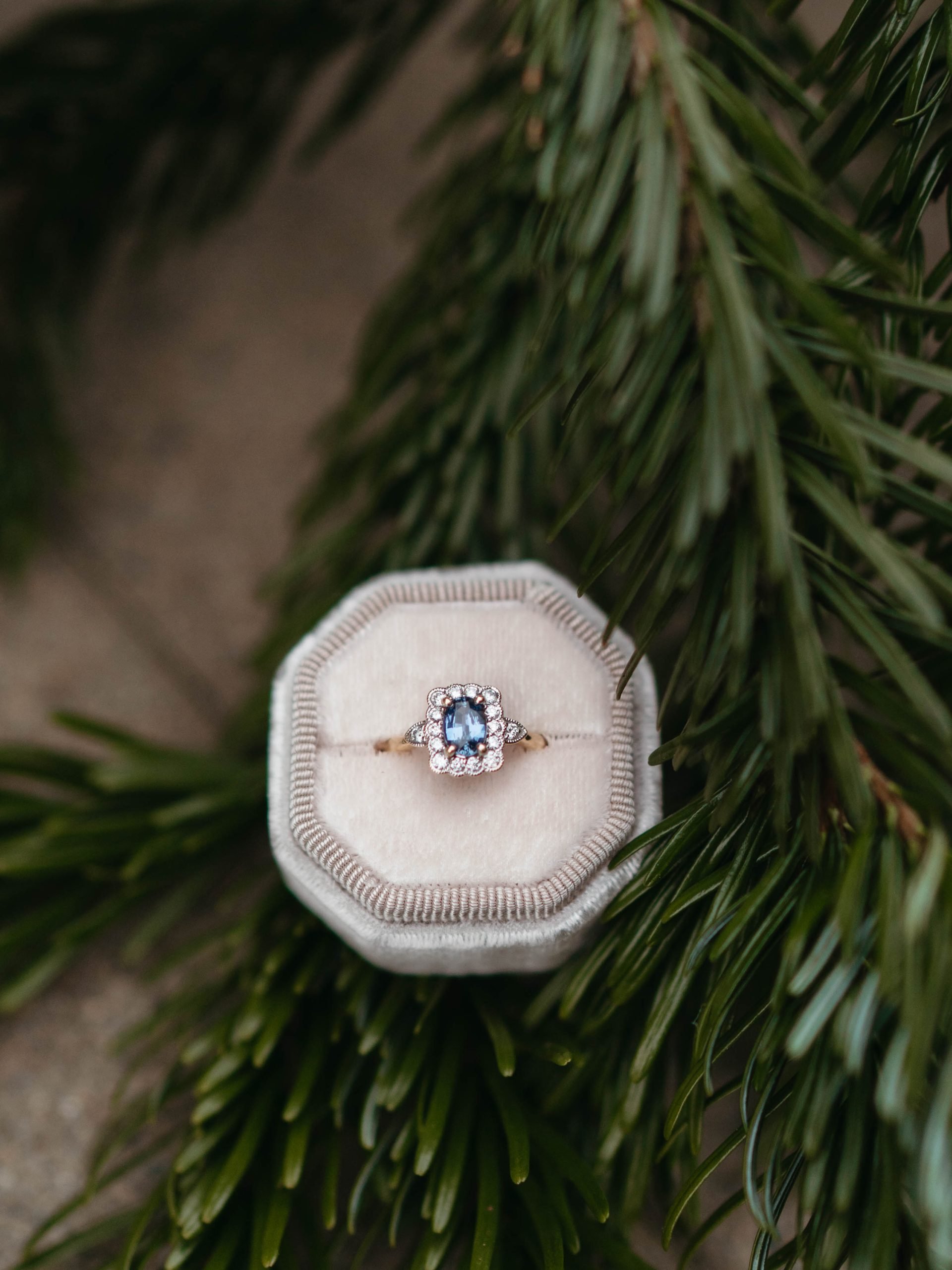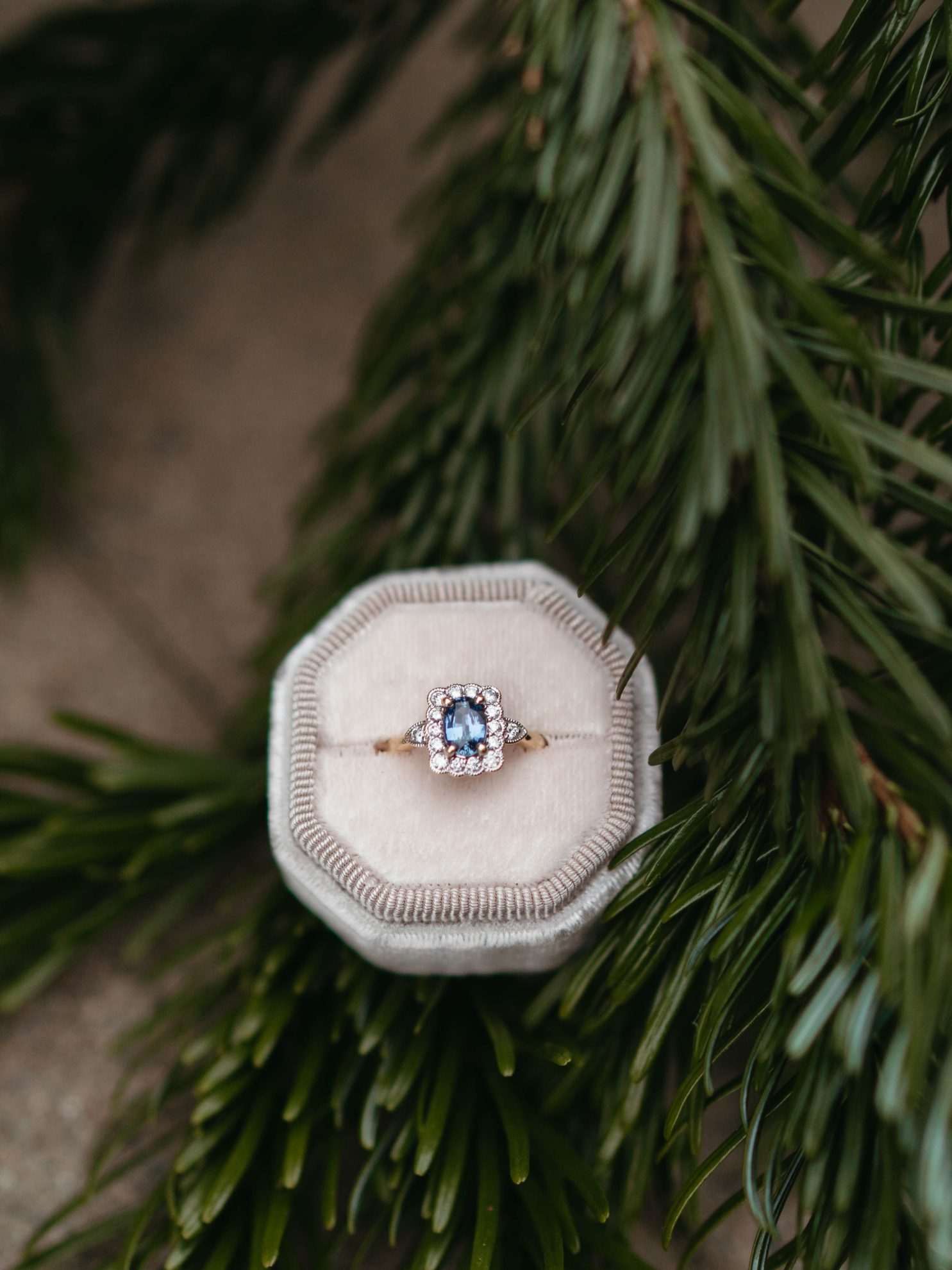 "We spent a sunny week in Lake Windermere and decided to go out onto the lake early one morning in our own little boat. It was here that Gary got down on one knee, almost capsizing the boat in the process!"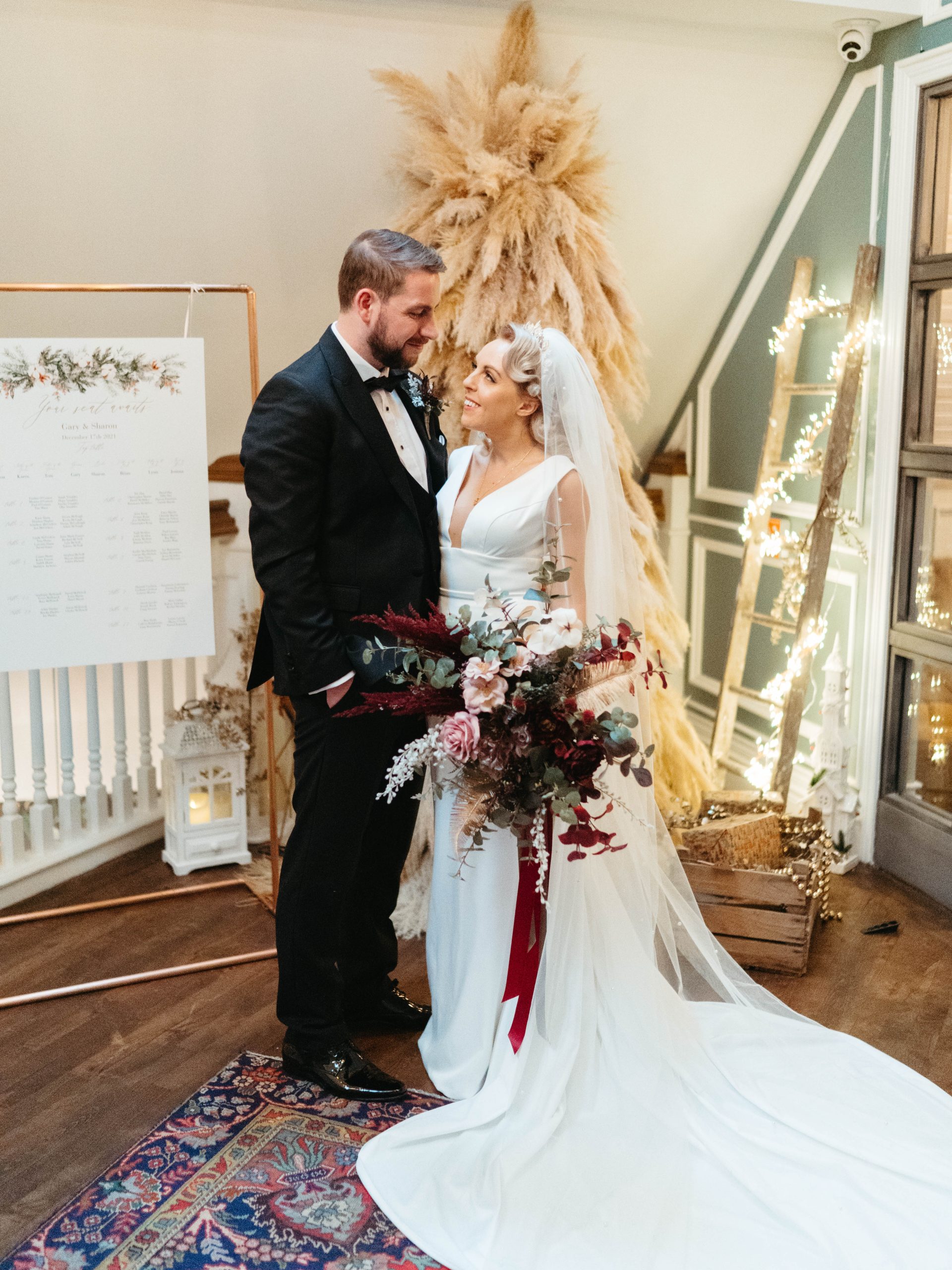 The Planning Process
After both agreeing that a winter wedding was the dream, Gary and Sharon started planning their special day right away.
"After a couple of glasses of celebratory champagne, we decided to be completely bonkers and reach out to a few of our favourite venues and chance our arm to see if they had any December 2021 dates left – it was already September 2021!"
Sharon adds: "We were very excited when Abby from The Loft at the Rabbit Hotel got back to us with a few dates available. We both had admired The Rabbit Hotel but hadn't visited yet as they had been going through a major revamp. So when we saw the 17th of December was free we thought that would be the perfect date!"
Date set and venue sorted, the next thing on Sharon's list was the dream dress.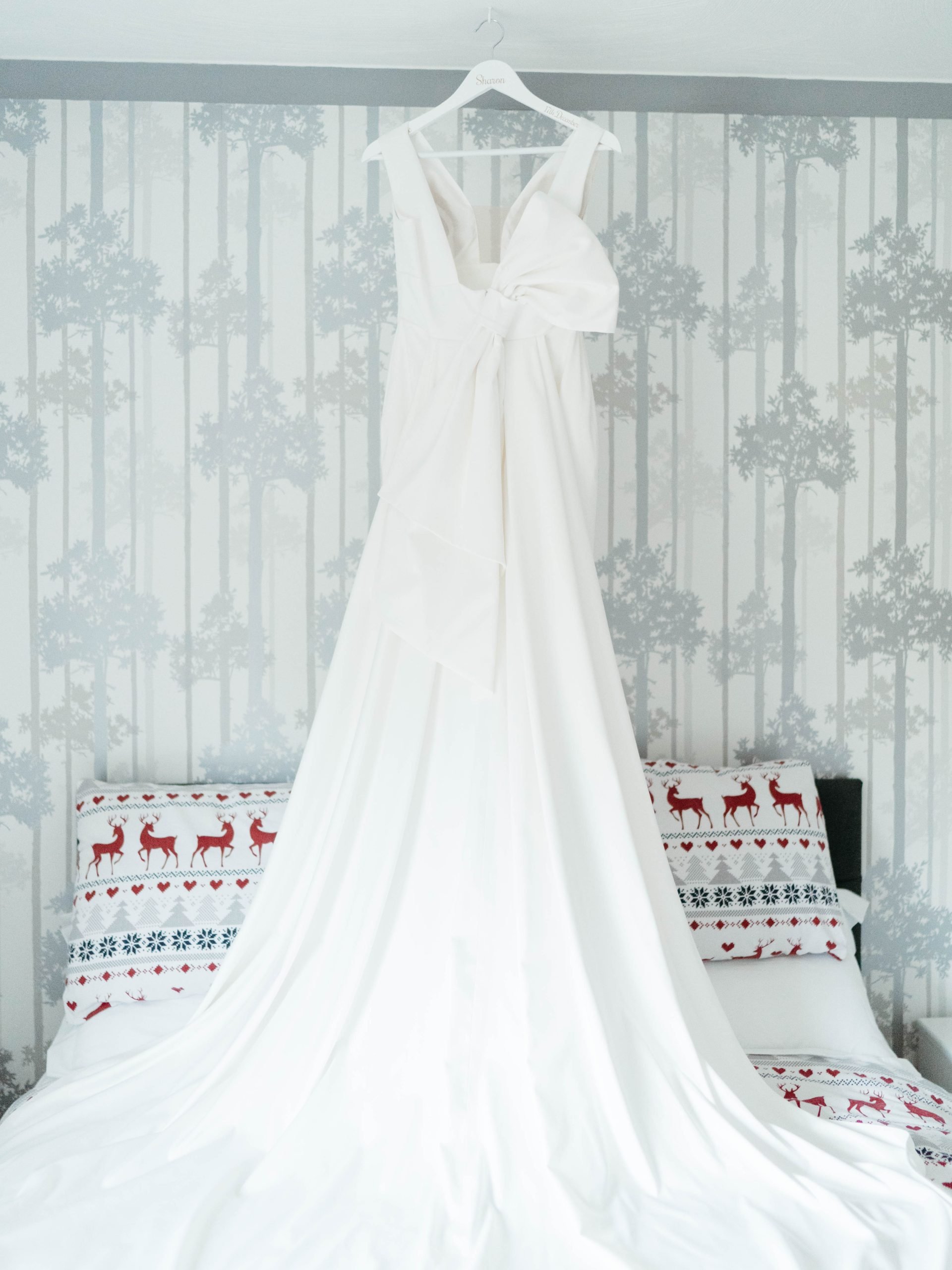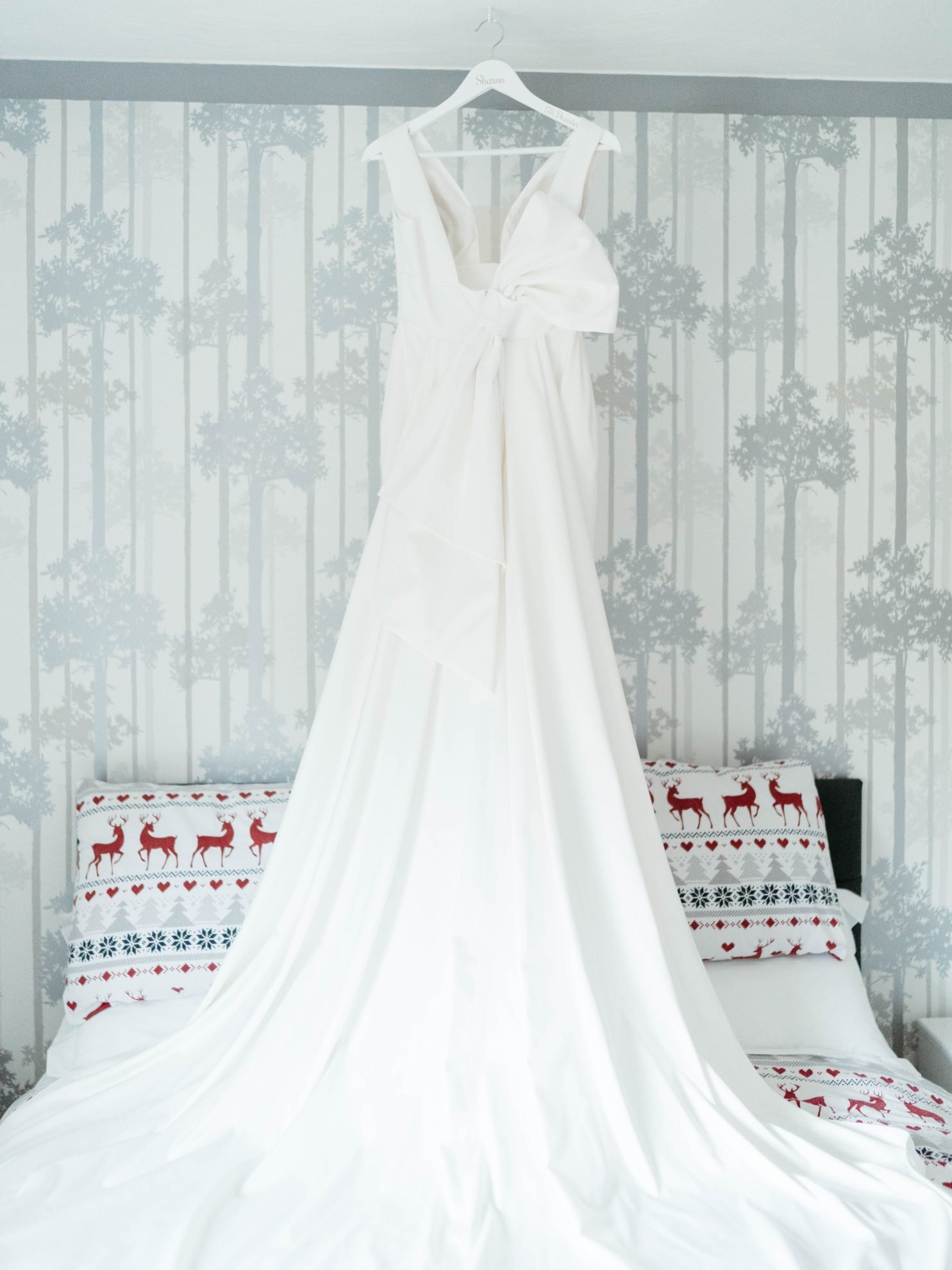 "I contacted a few of my favourite bridal shops and luckily found my dream Eva Lendel dress in the first shop, Forever Bridal. I have known Leondra and the girls there for years and felt in safe hands knowing that my dress could be ordered in our time frame!"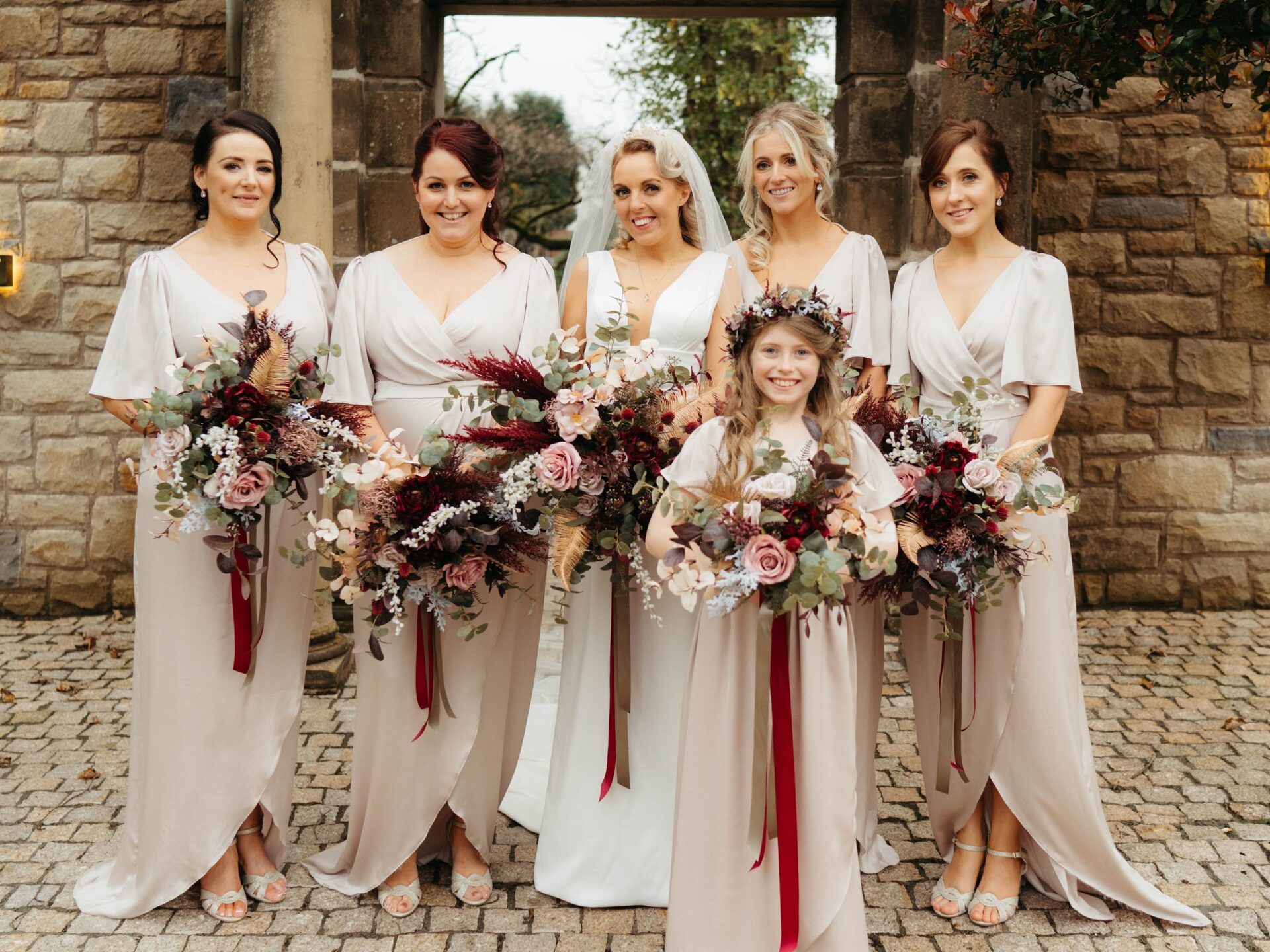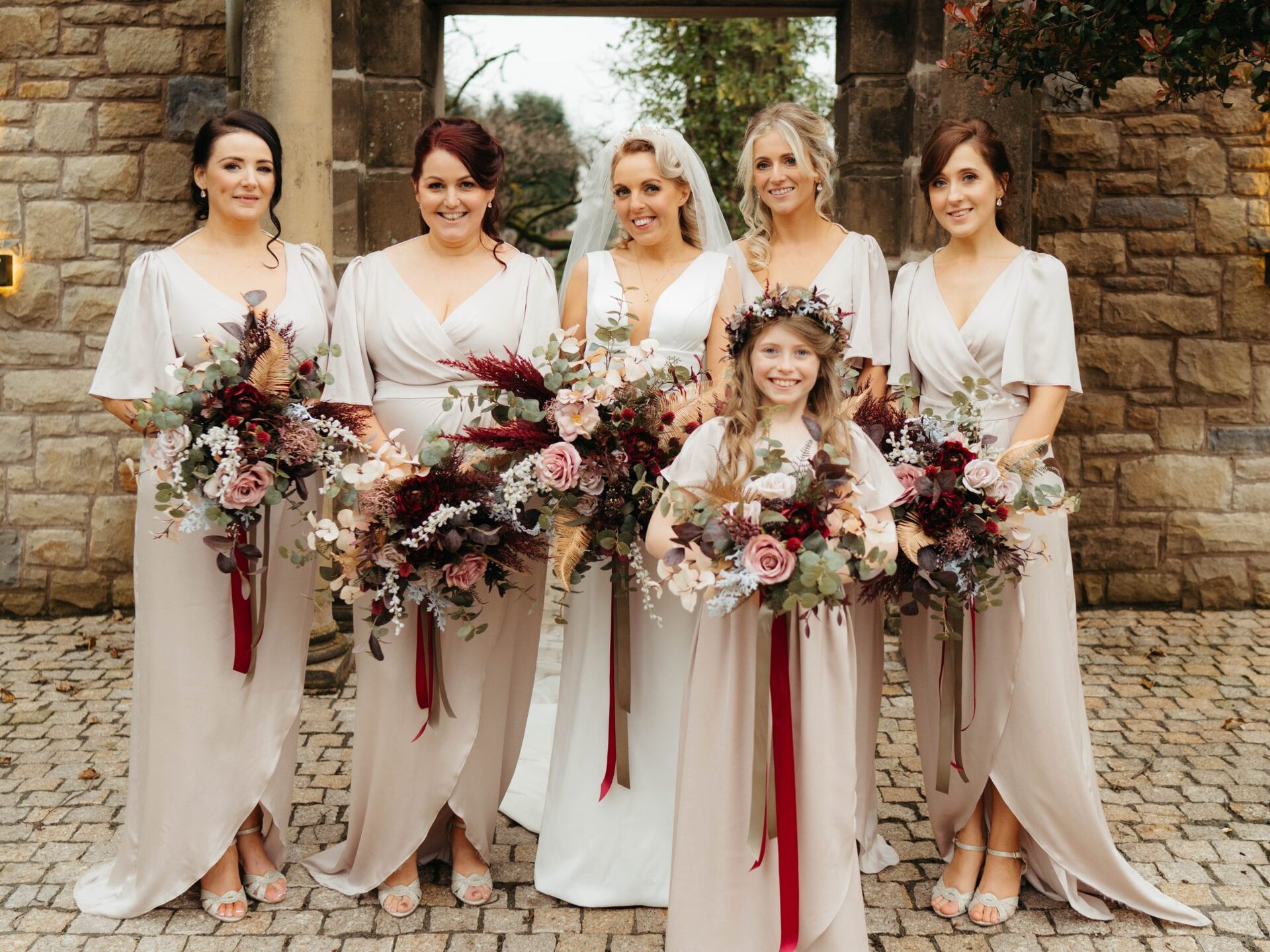 The Innocent Chaos founder has worked with an abundance of talented MUAs over the years but when it came to her wedding, Sharon knew exactly who she wanted on her glam squad.
"I have built a special bond with Clare from Vintage Rocks and Stacey from S.A.K. so as soon as they both came back to say that they could glam up myself and my ladies then that was the perfect dream team! Lynette Murray from Studio A114 is also a close personal friend of ours so Lynette kindly looked after our hair prep before the big day!"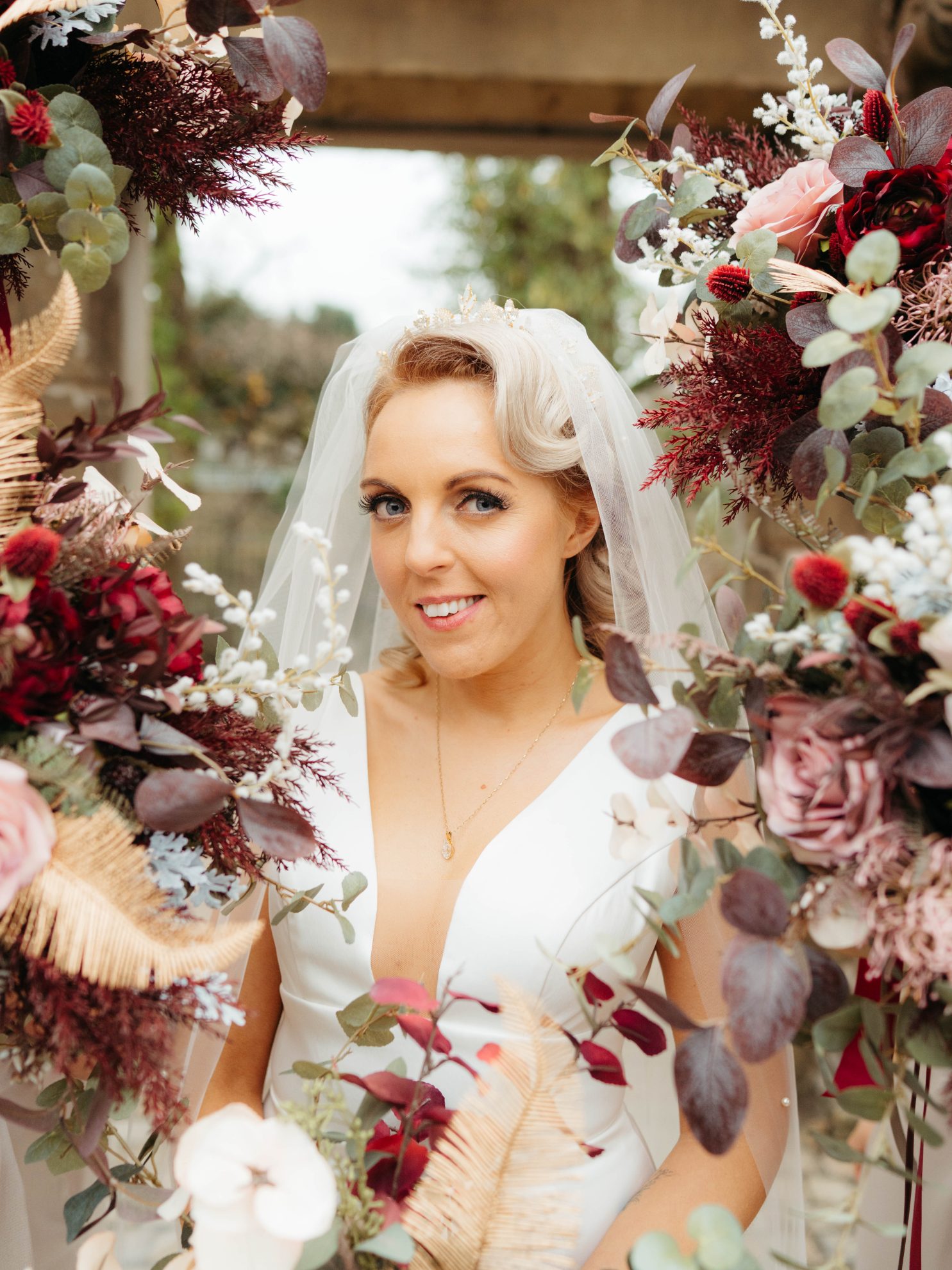 Hair and make-up ticked off the list – now for entertainment.
"I absolutely stalk the Instagram account for Emily Rose as she has the voice of an angel and have loved watching The Just Adam Band and all their crazy antics over the years so again that was an easy one to tick off."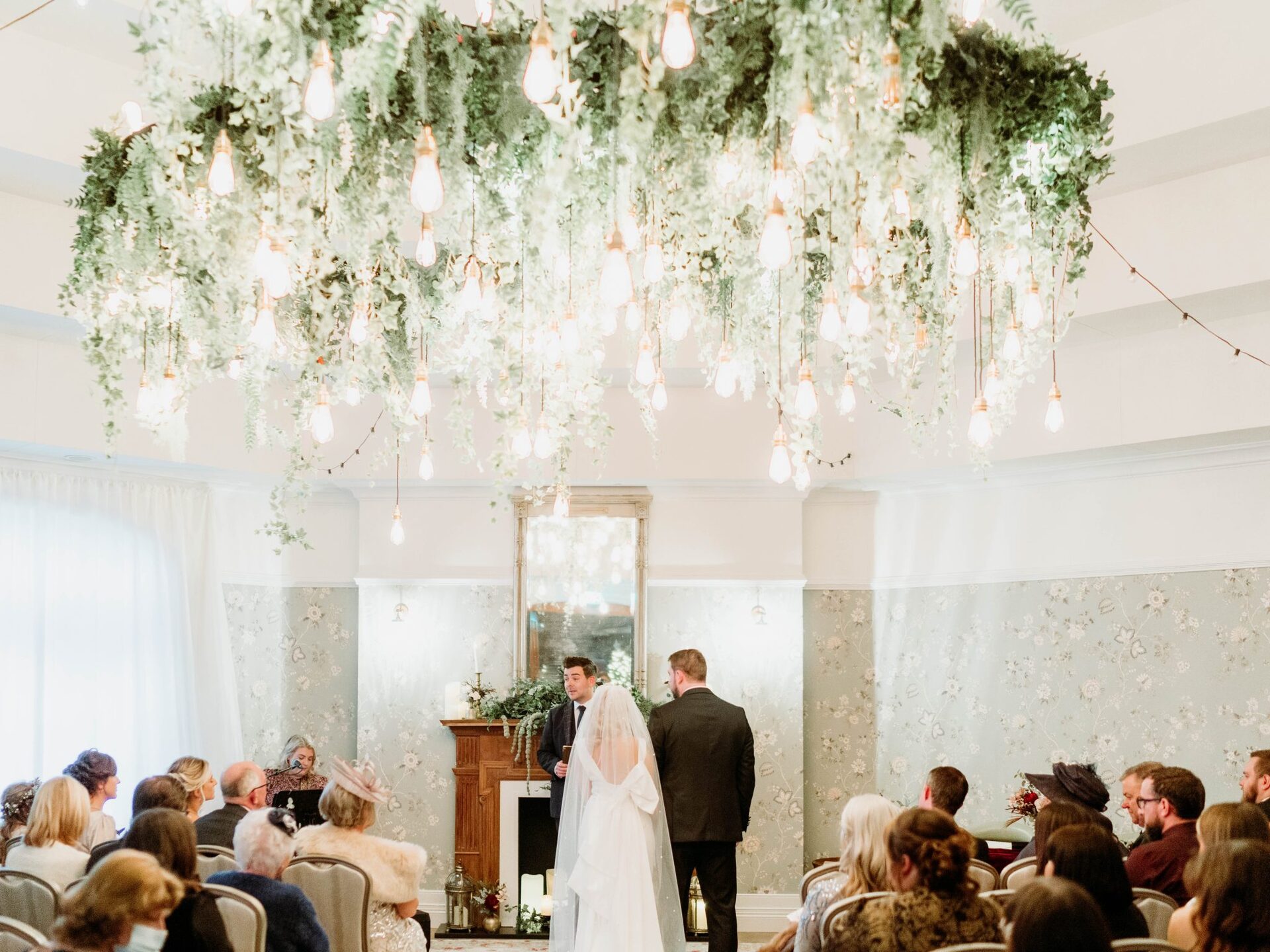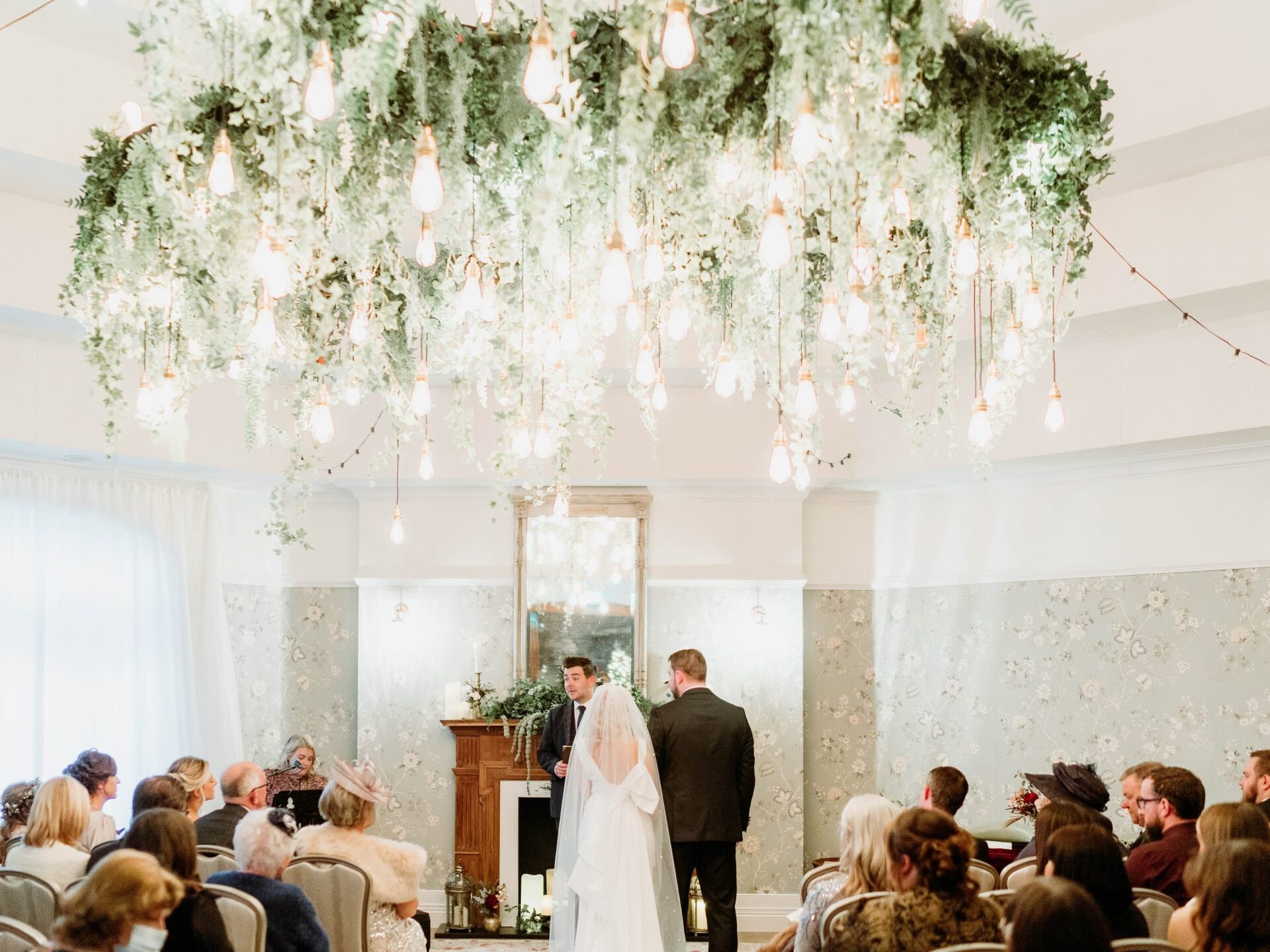 Sharon is skilled in crafting the perfect floral arrangements and headpieces. However, the floral expert decided that she would like something "a little more glam," for her special day.
RELATED TO: Traditional Wedding Flowers and Their Hidden Meanings
"Debbie from Deborah K Designs designed a one-off custom headpiece especially for me and I think you will agree it is absolutely stunning."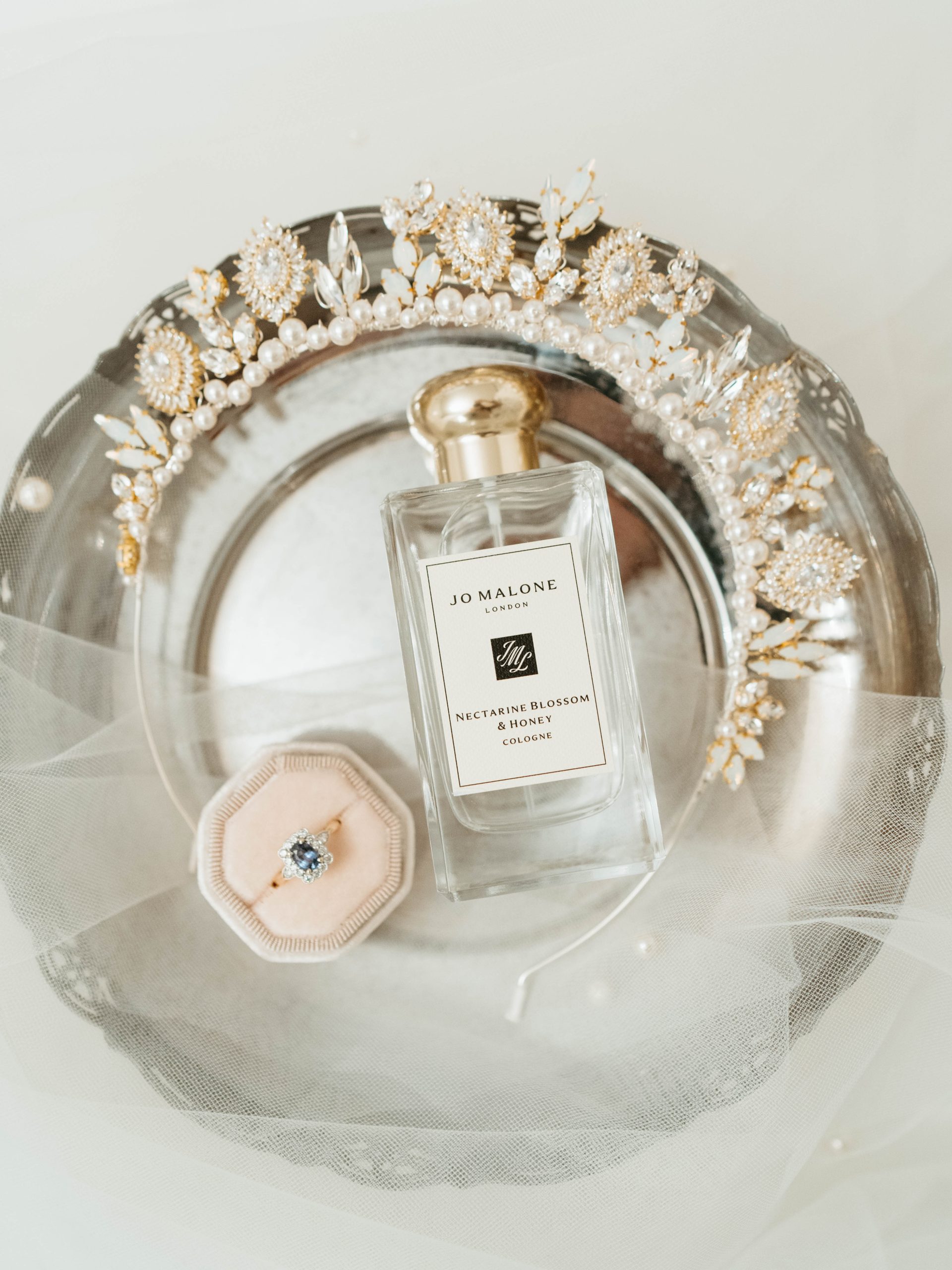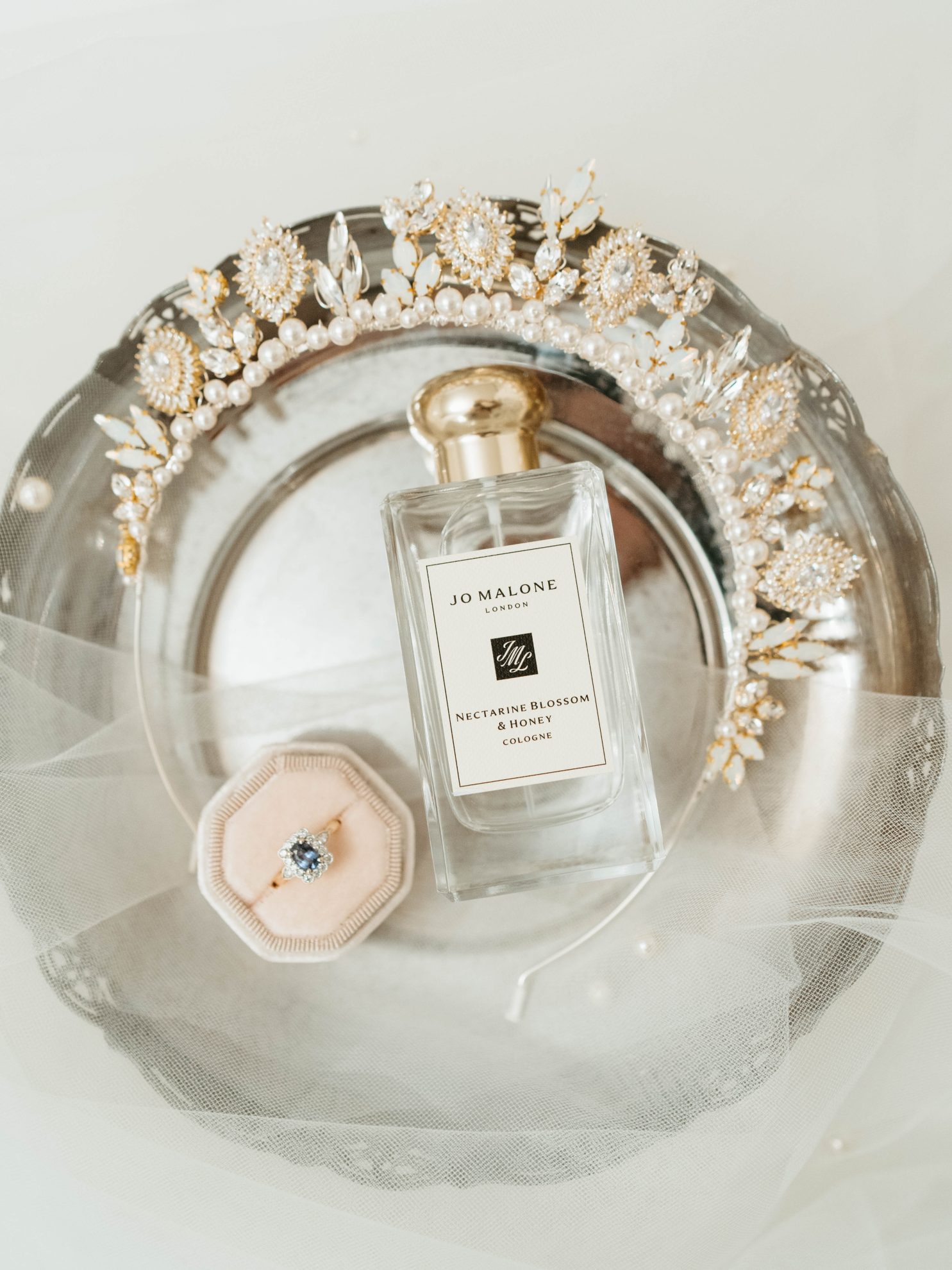 Along with this bespoke headpiece, Debbie also remodeled a piece of jewellery that is close to the bride's heart.
"Debbie also redesigned a beautiful necklace that my late Nana gave me into a bracelet. This just meant the world to me to be able to wear this on the big day."
Capturing The Day
Having worked in the wedding industry, Sharon knew choosing just one photographer would be a tricky task.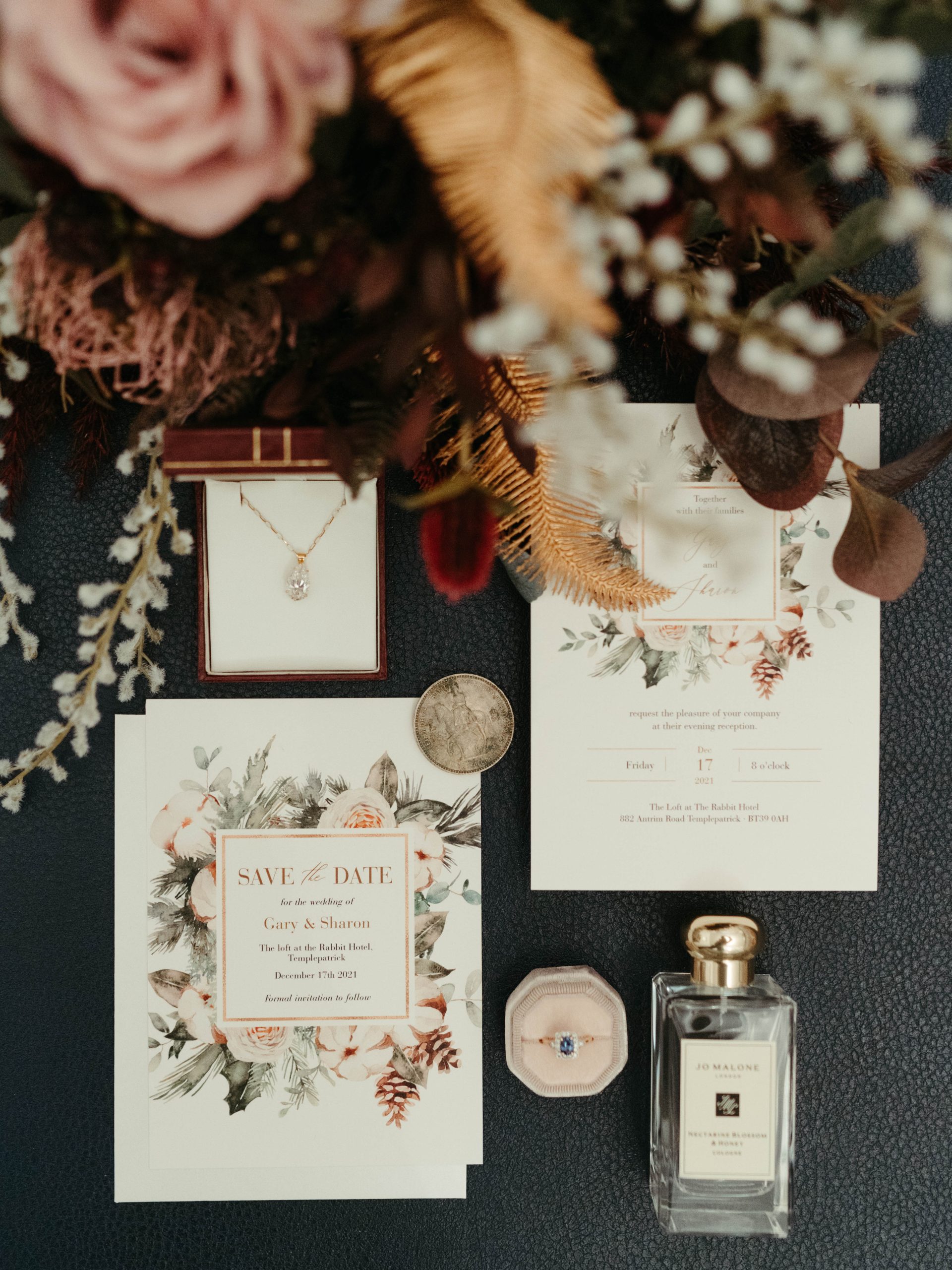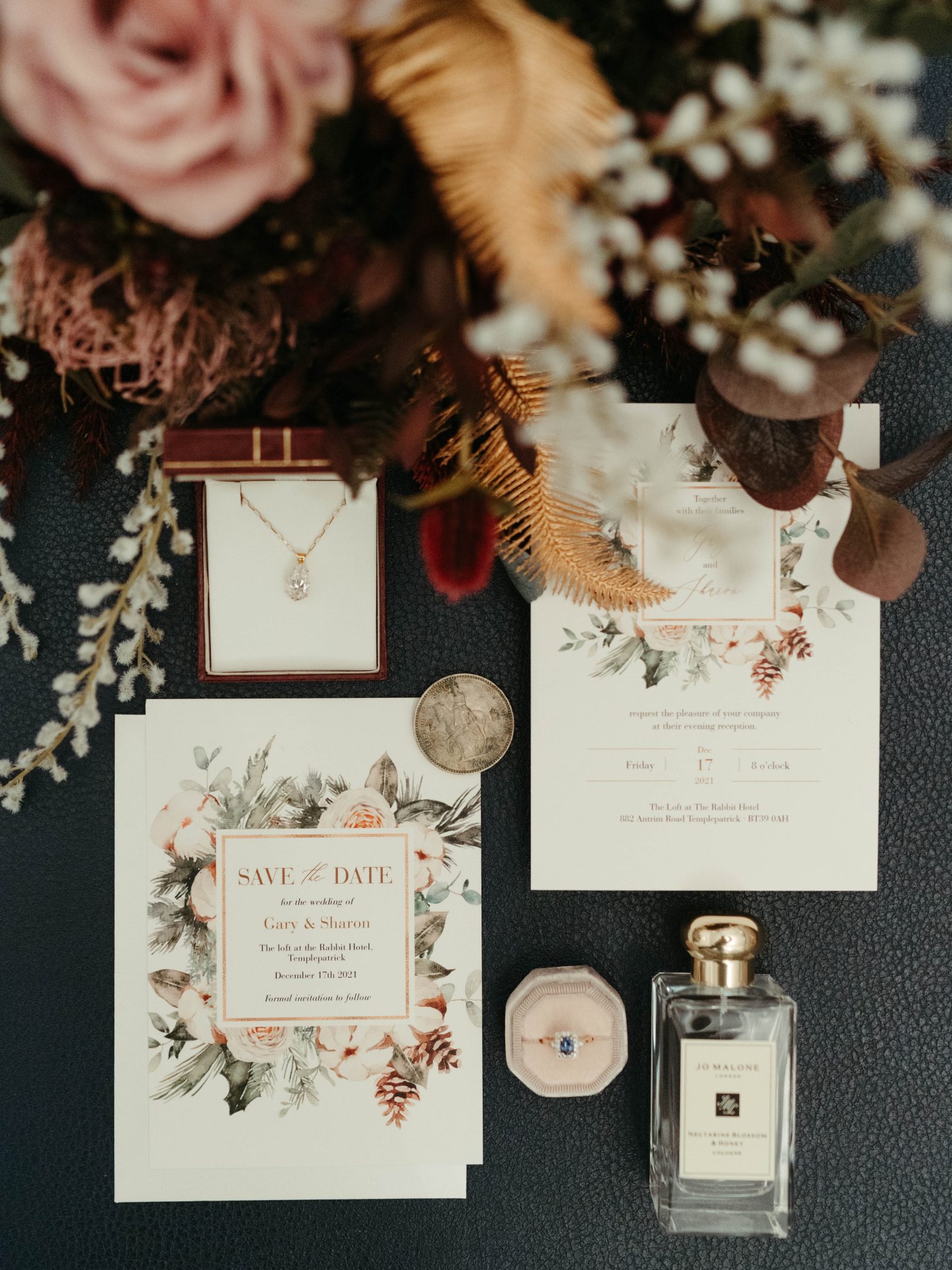 "I have worked with so many incredibly talented photographers with my business over the years, I was pushed to pick just one! Gary and I decided, after lots of discussions, that we would be better to choose a photographer that I hadn't worked with on any of our business shoots so that I didn't feel like I was in 'work mode'."
RELATED TO: 37 Questions To Ask Your Wedding Photographer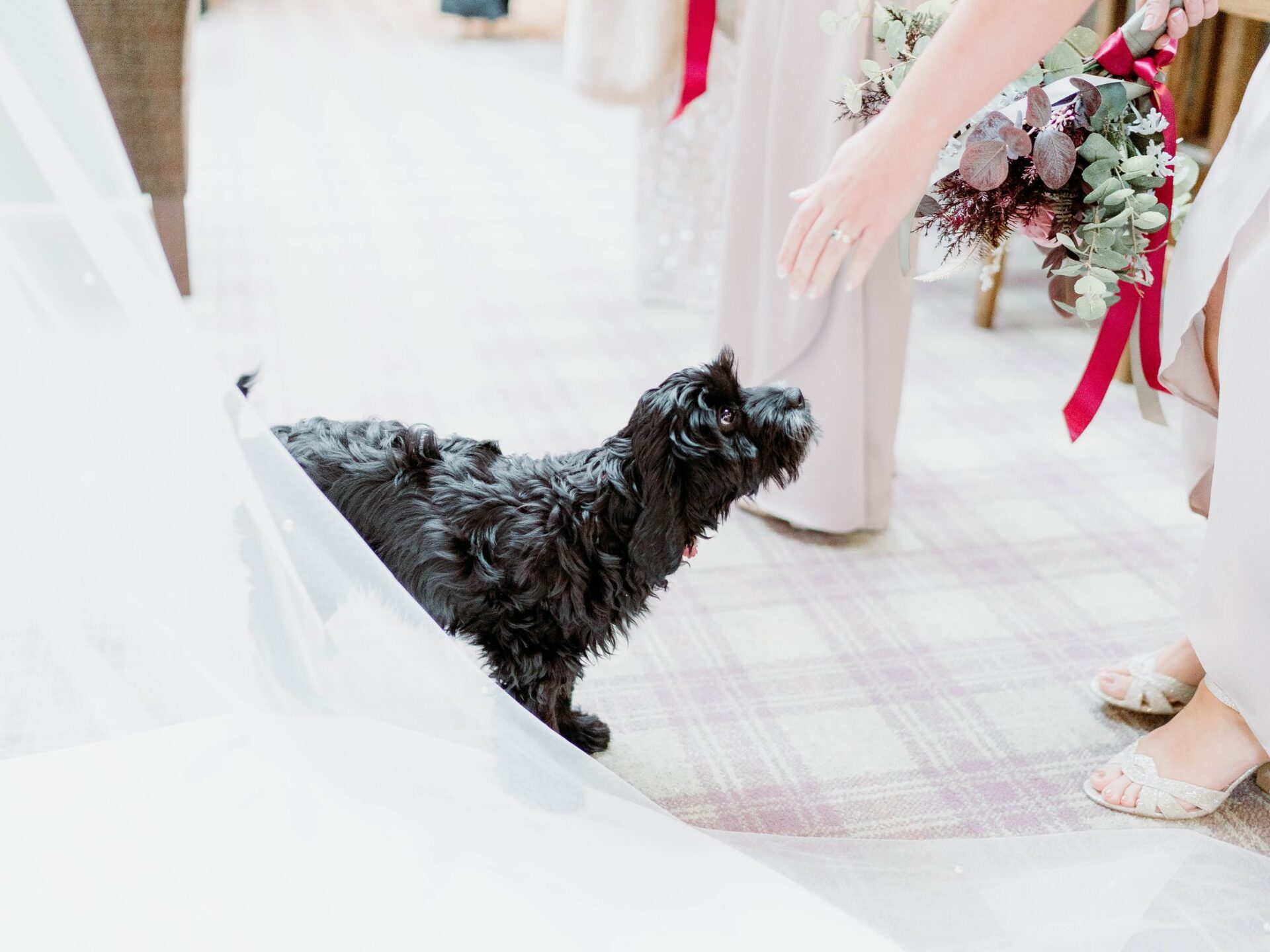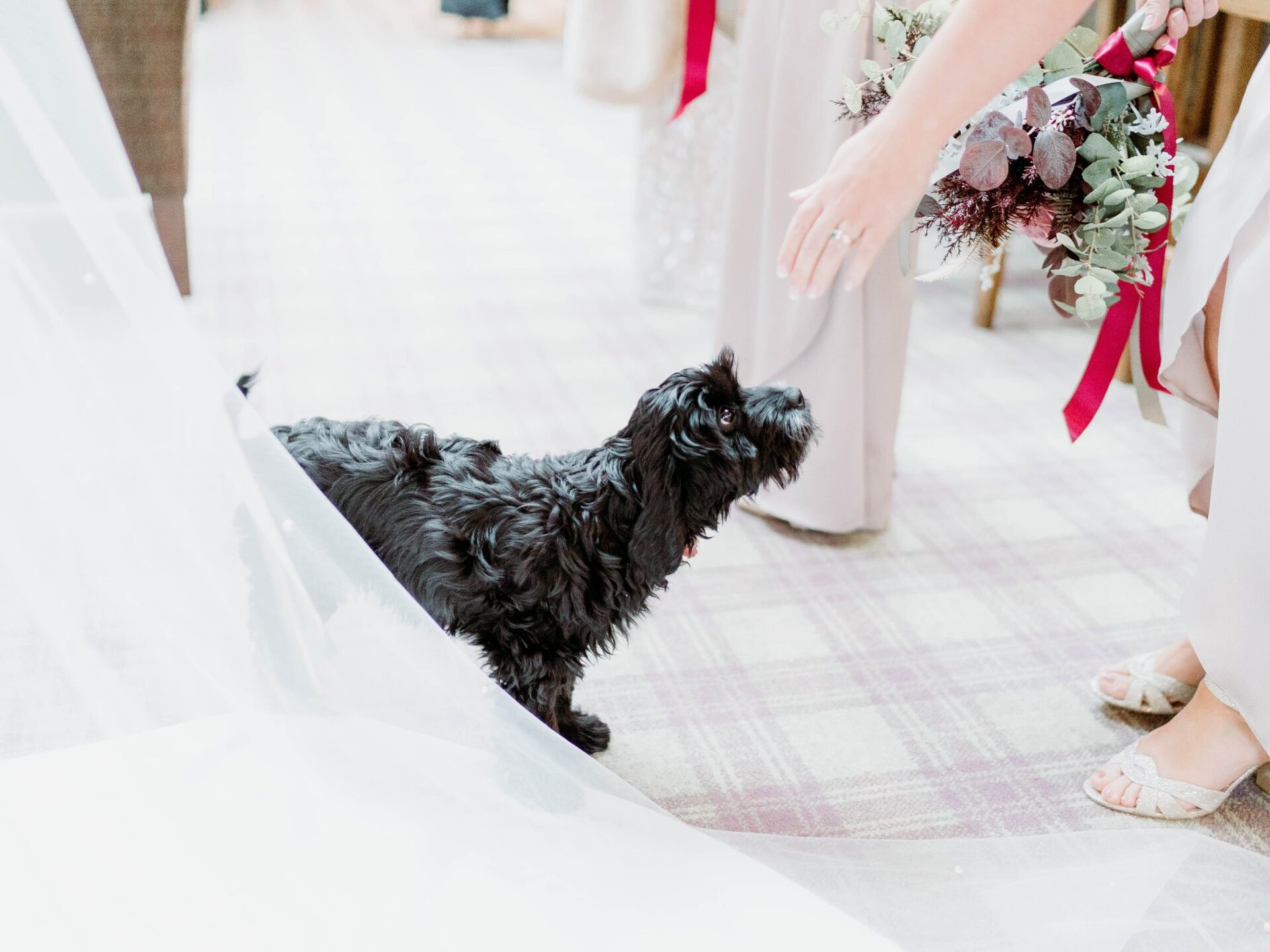 "Cue the talented Sarah from Sun and Beau. I have admired Sarah's work on Instagram and when she came back to say that she had availability on our date we were over the moon!"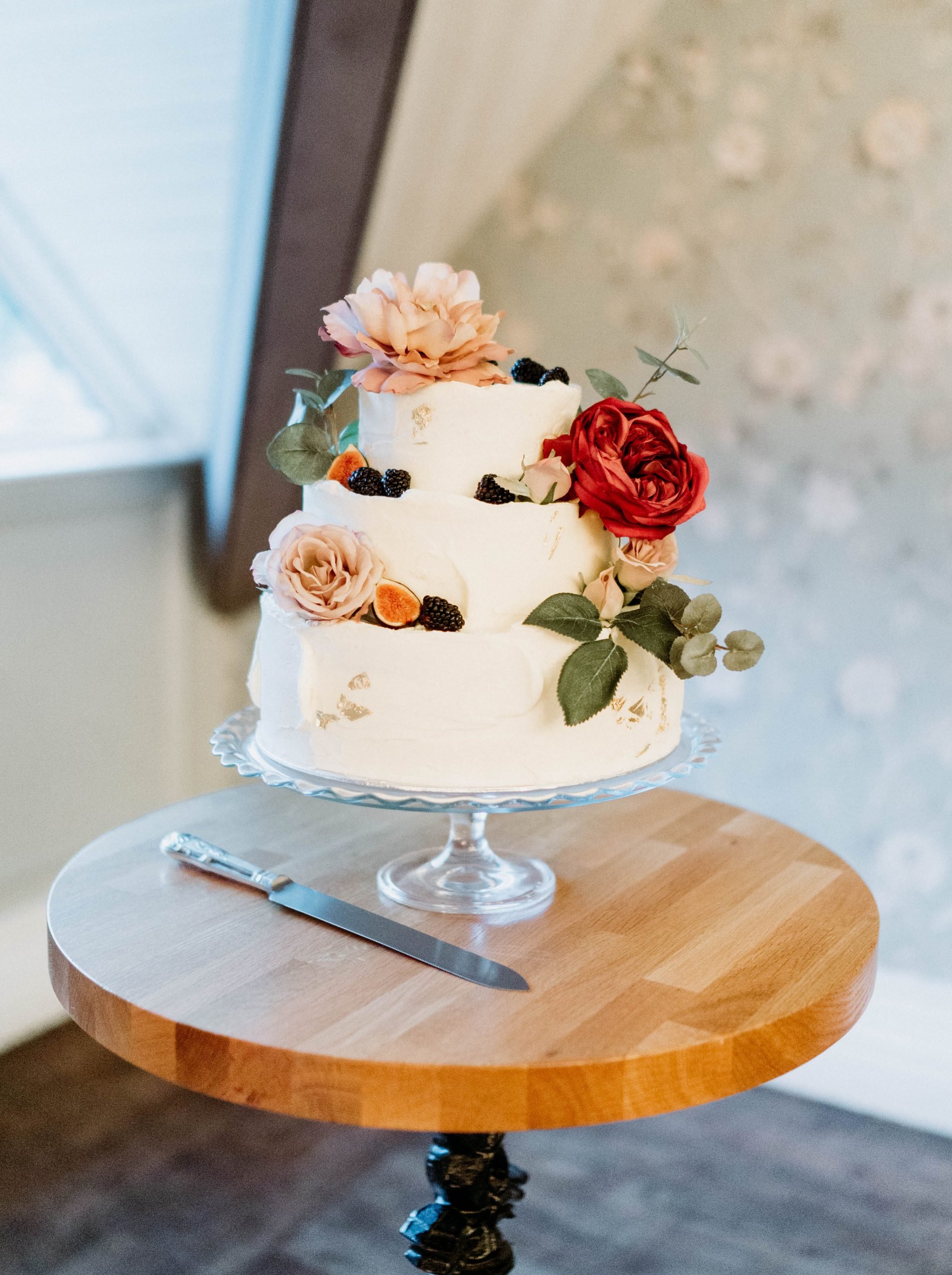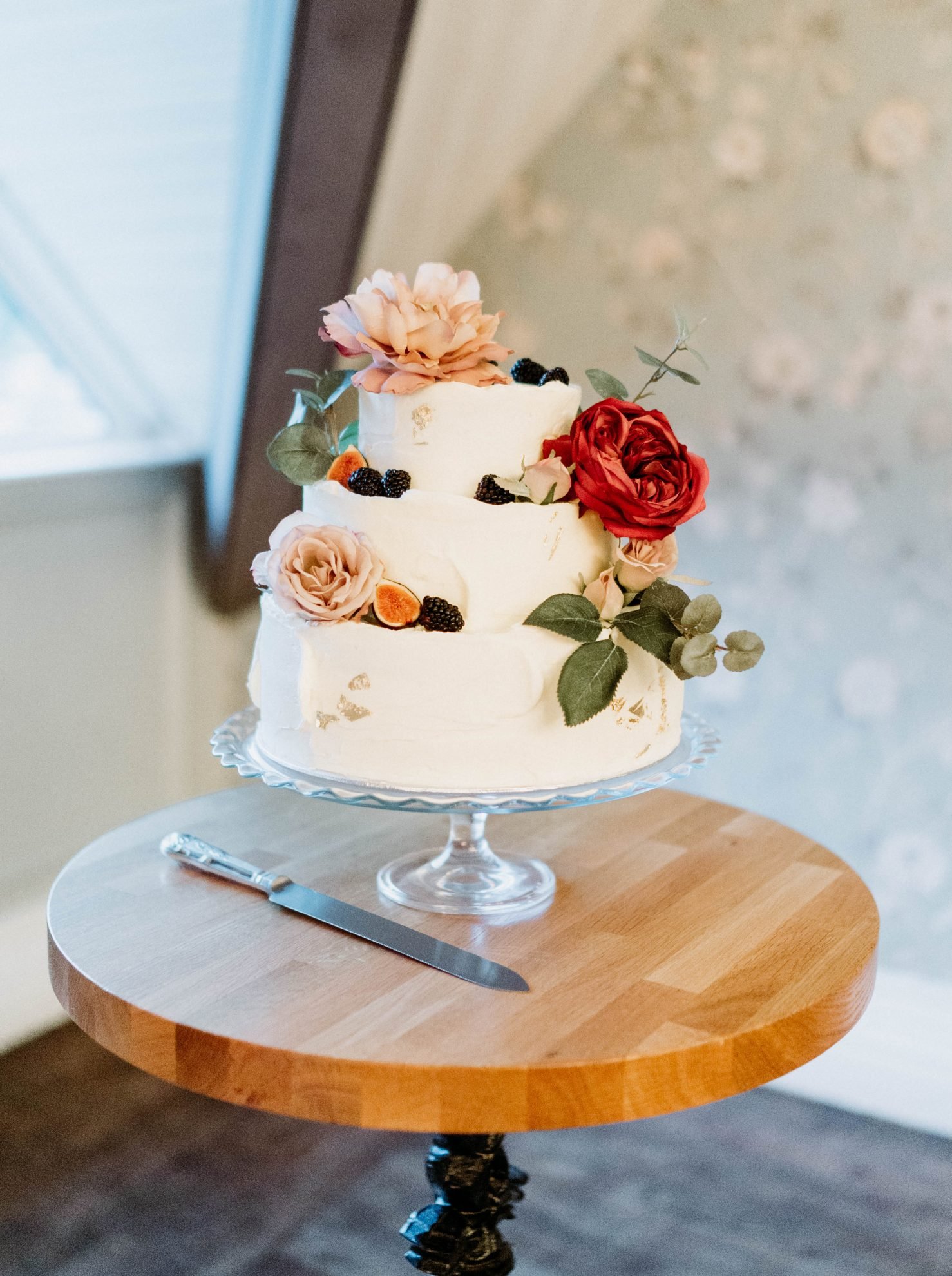 The Big Day
"The big day came and I would not have changed a thing. Both of our families have sadly lost a few special people over the last handful of years, so we just wanted our big day to be a celebration of family and of life!"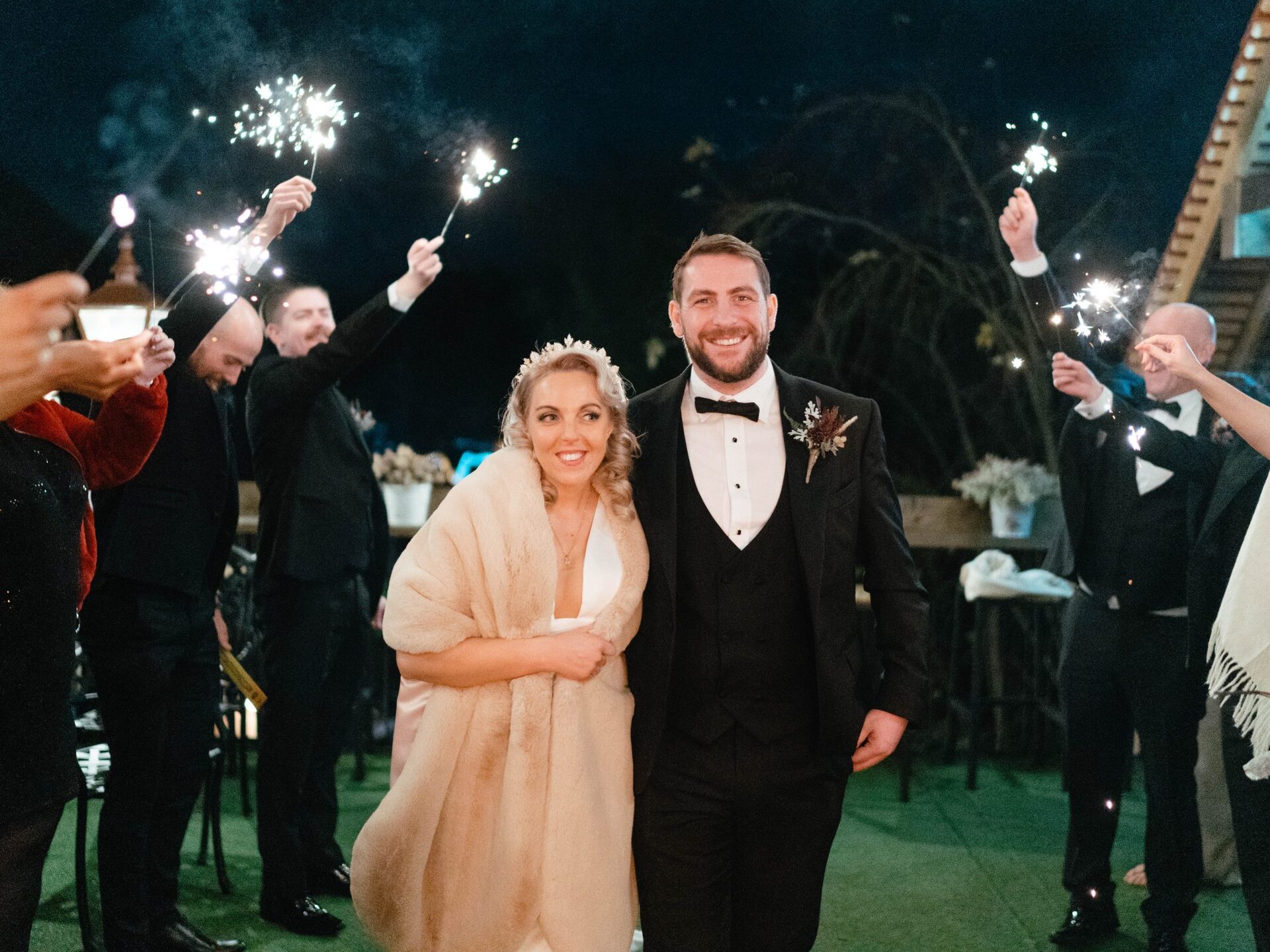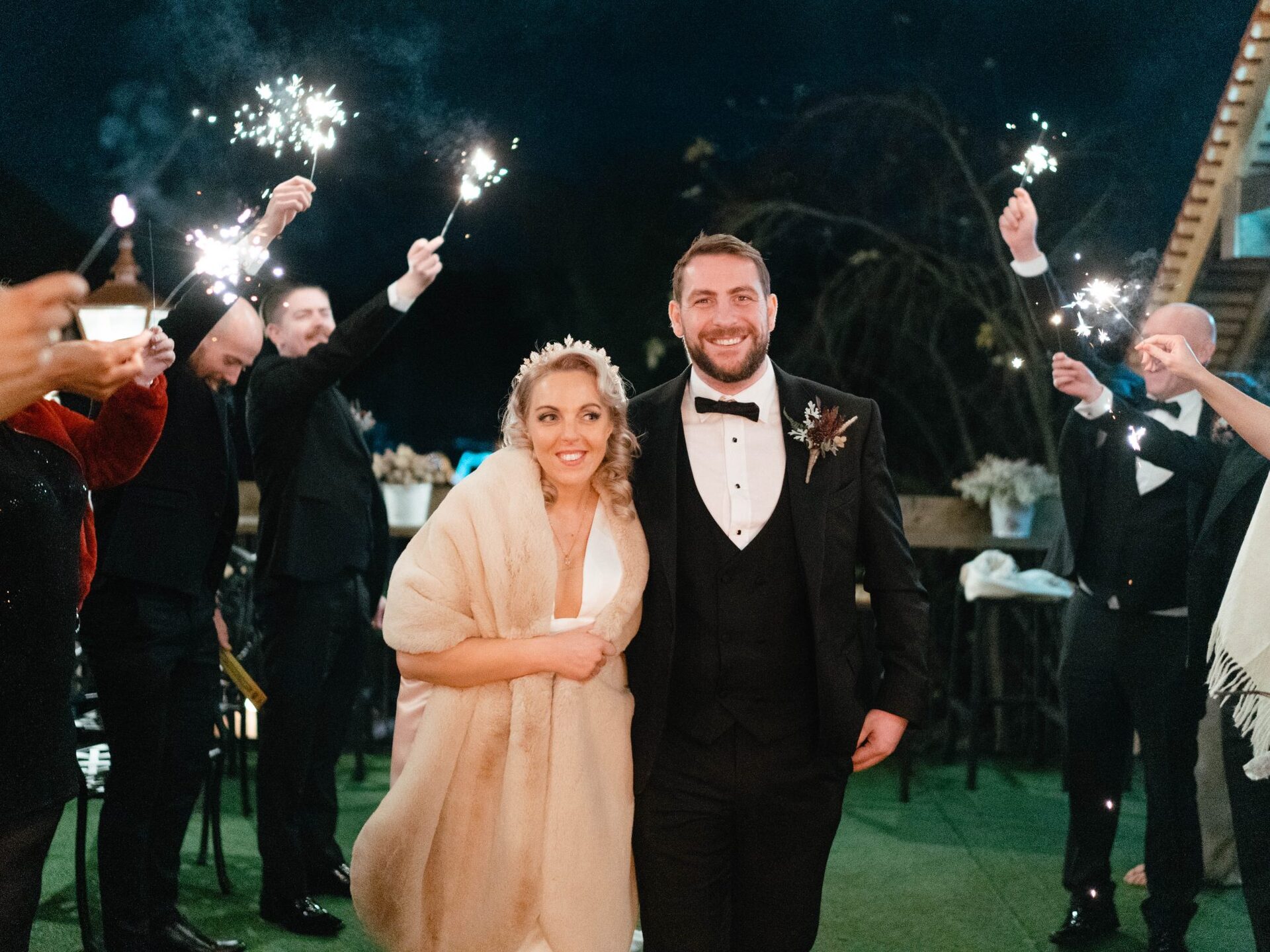 As the sparklers rise in the air, we think it is safe to say that Sharon and Gary definitely pulled off planning a wedding in three months!
"Planning a wedding in three months was a whirlwind but an exciting and fun one! Everyone needed a little pick me up after a tiresome 2020-2021 so all of our guests were super excited to dress up and celebrate," Sharon adds.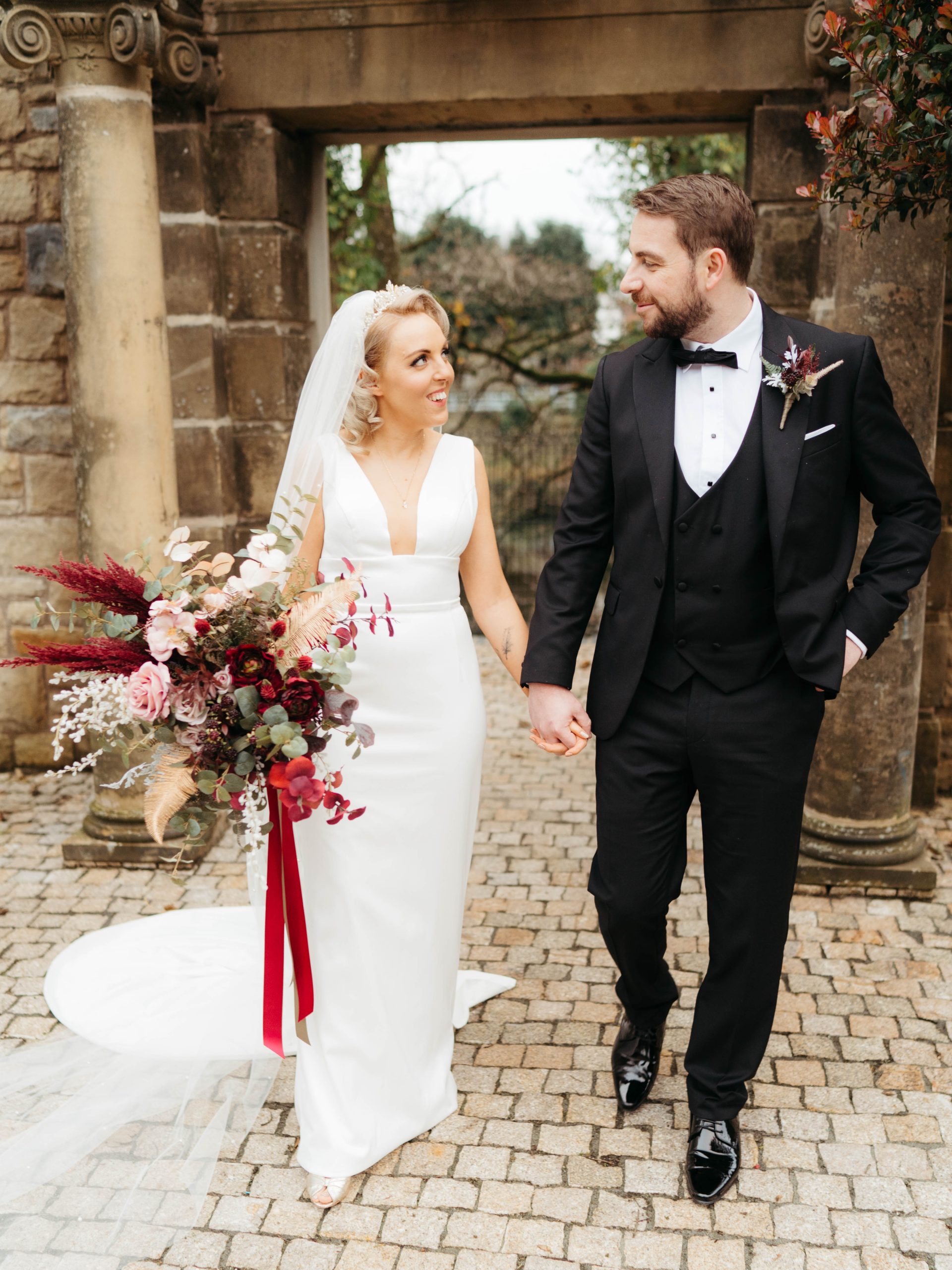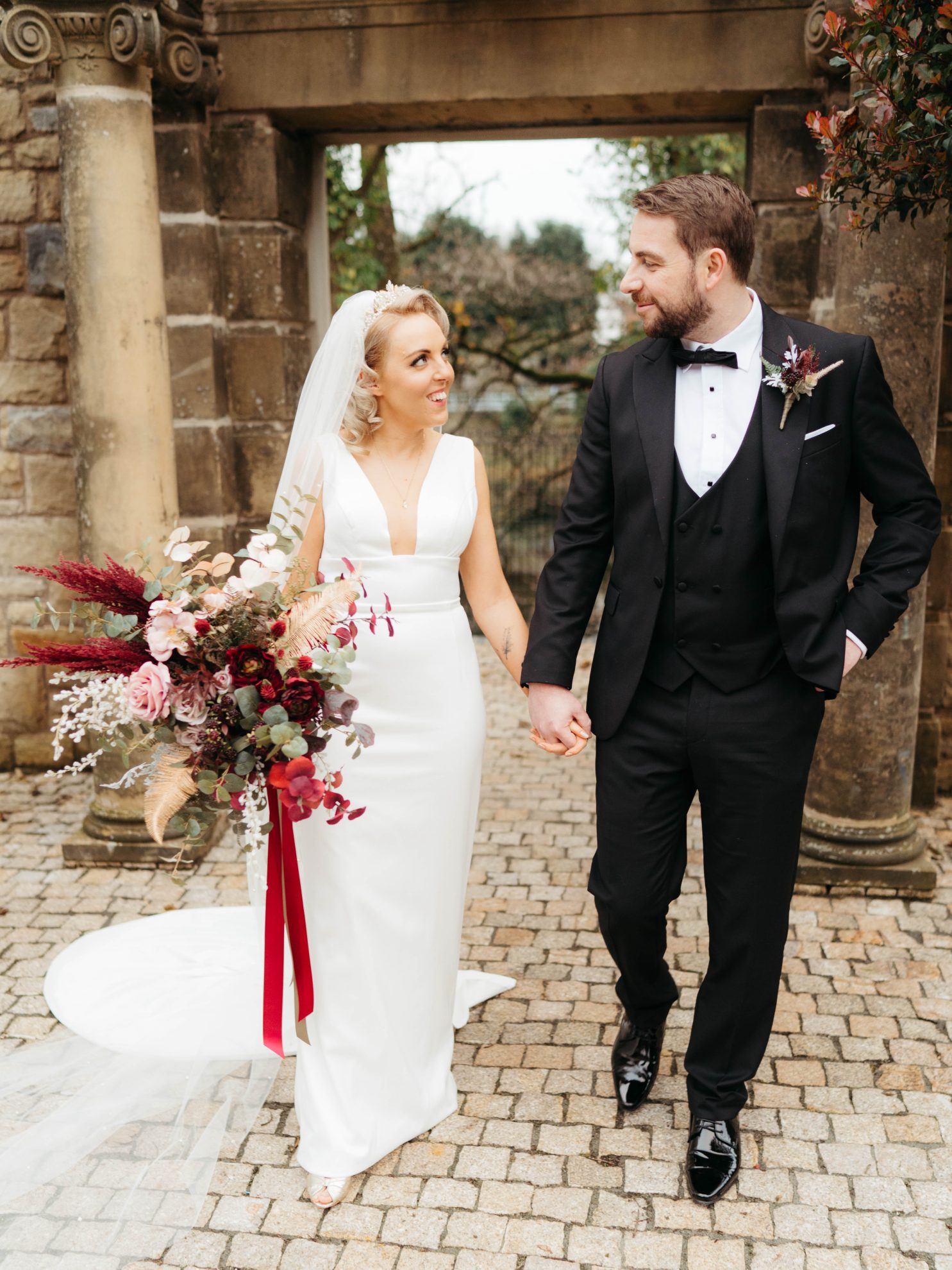 Bridal Advice
For all the soon-to-be brides out there, Sharon shares her top 5 tips to planning your dream day.
Trust your gut and book what's best for you as a couple.
Have fun and enjoy the planning process.
Be organised! Plan your budget and stick to it.
Always use recommended suppliers.
Finally, take a breath and take it all in. The day goes by in a flash!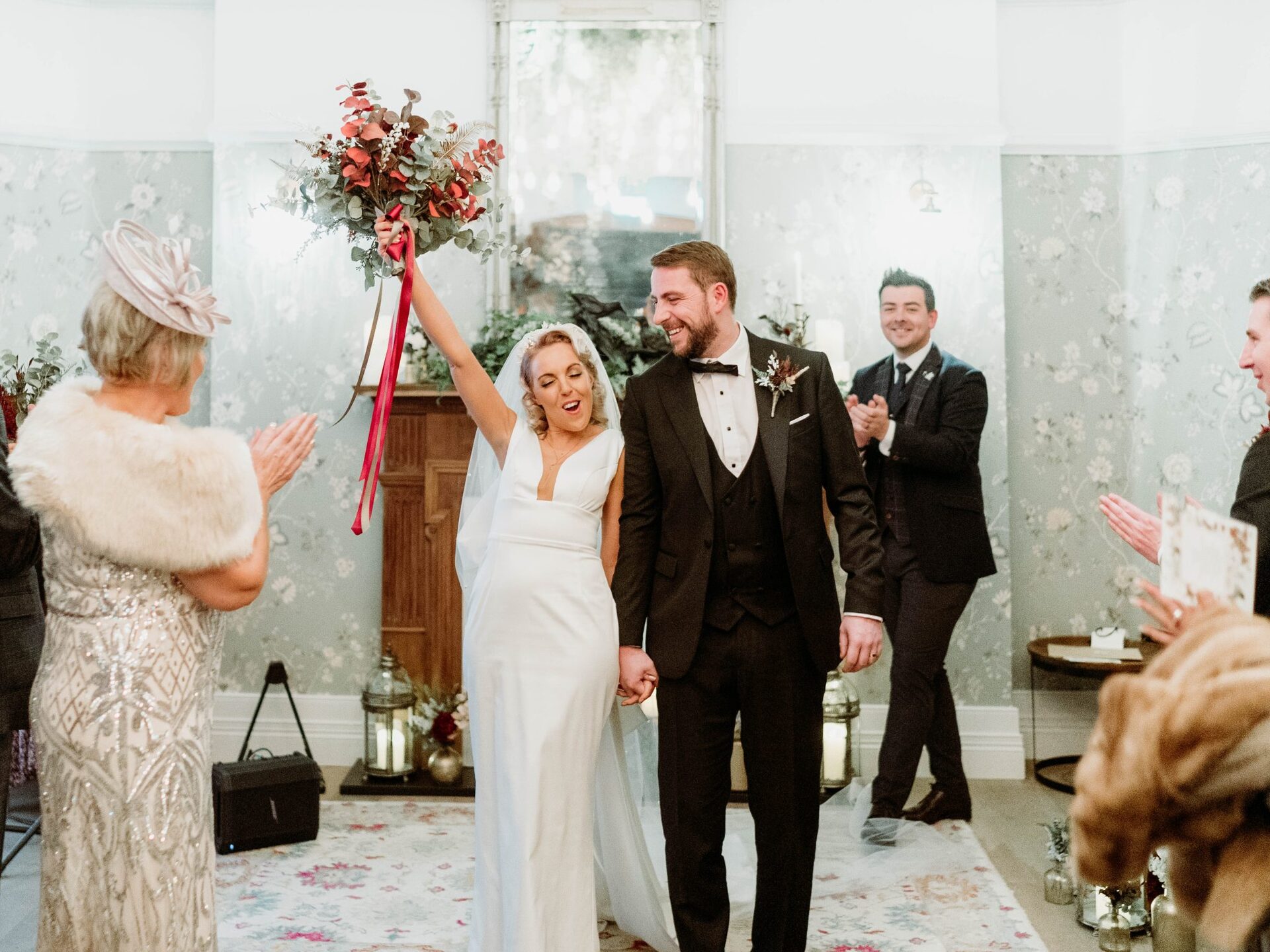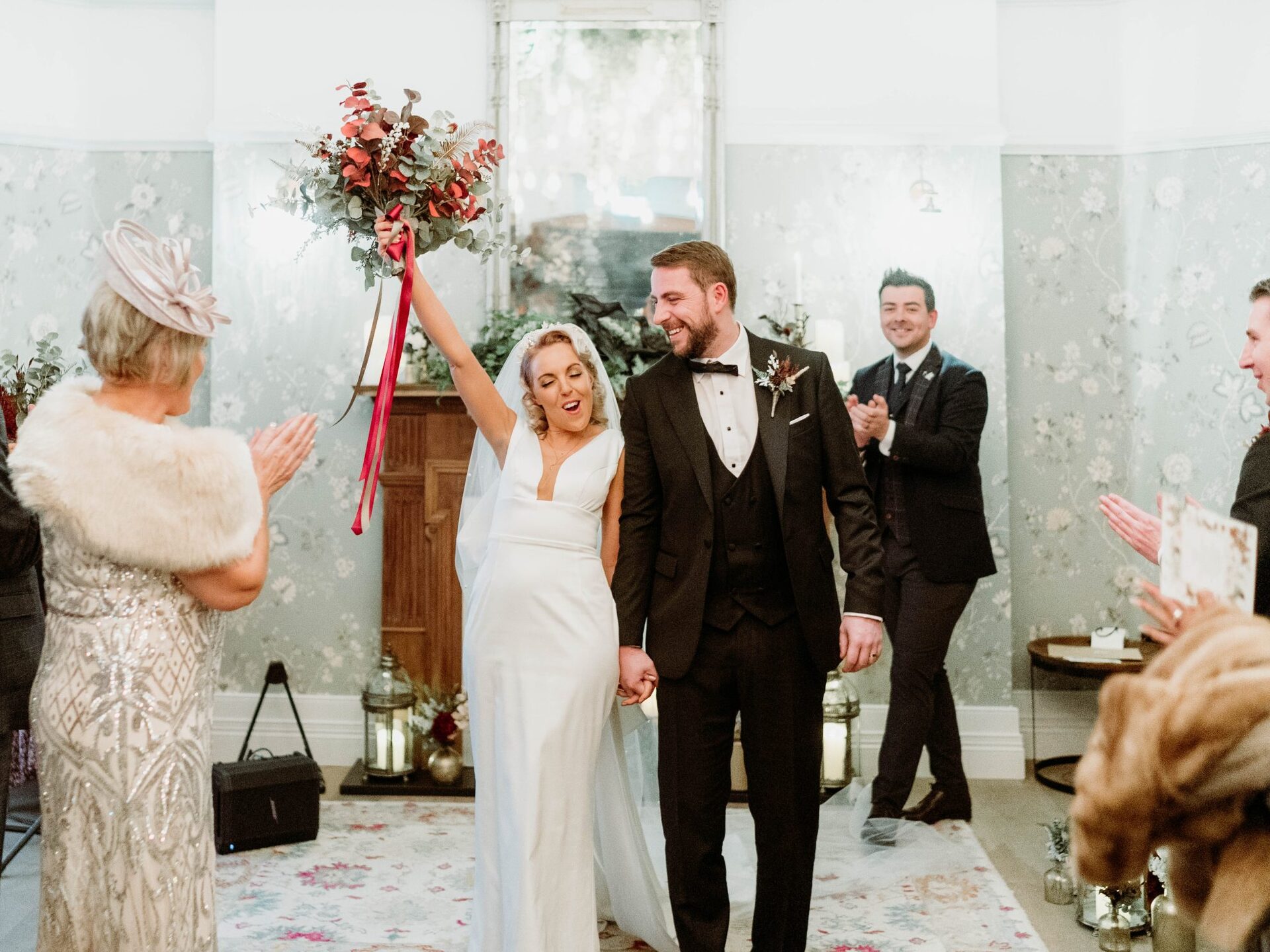 Dream Wedding Team
Sign up to our newsletter to get all the latest from The Wedding Journal! Join Here>>>>http://eepurl.com/ck9vLb