The groomswear store has dressed grooms' parties at more than 60 weddings in just three months since lockdown ended.
Groomswear company Hire Class is seeing surging demand at its Belfast and Ballymena stores since doors opened at the end of April.
Month on month, demand is up 50% on what it would have been in 2019, before the pandemic hit, says spokesman Darryl Shields.
"We're in a situation where we feel like we're doing two years' weddings in six months," he says.
"Between May and July we've done more than 60 weddings – at the same time in 2019, we would have done something like 35-40."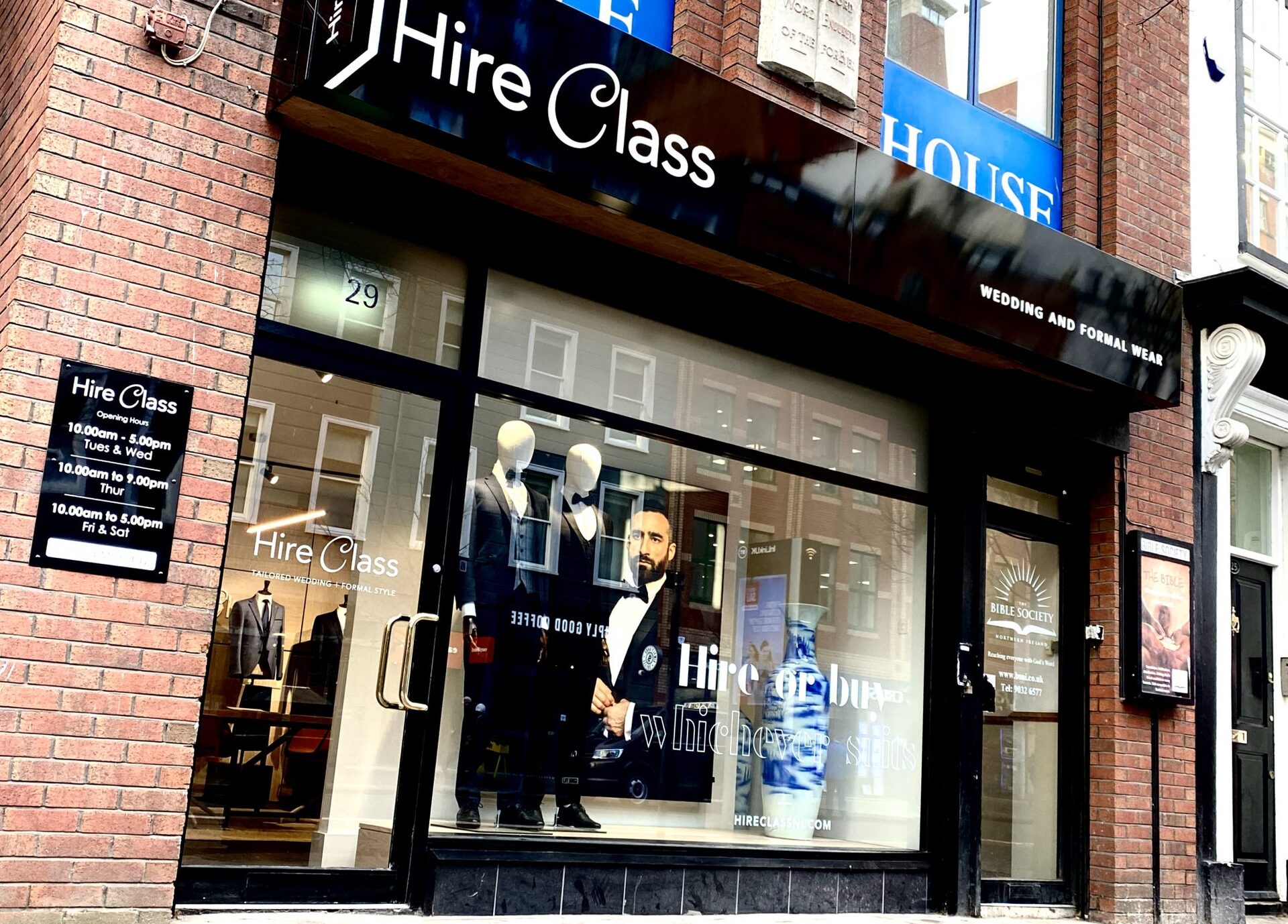 While staff went on partial furlough when the pandemic hit in March 2020, the company was able to divert its phones, allowing worried couples to get in touch in person.
"That allowed us to have the brides make contact with us when they were stressed – it allowed them to ring us so that we could reassure them that their booking was still there. There are some brides who are now on their sixth wedding date. It's been a strange, strange time," Darryl says.
RELATED TO: Statement Styles For Summer Grooms
Baptism of Fire
A handful of weddings went ahead last year, but even though the store wasn't able to open, Hire Class arranged for couples to collect suits from the door of their warehouse to try them on and send back for adjustments while complying with the Covid restrictions.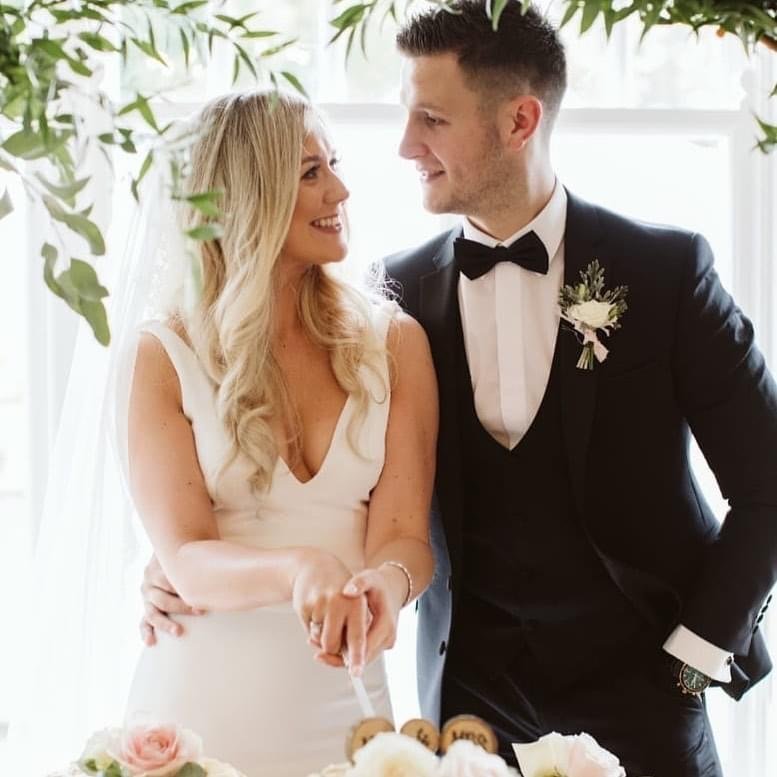 Darryl says they were determined not to let any of their couples down.
"As soon as we opened at the end of May, it was really busy," he says.
"Some people came in on the Saturday that we reopened and their wedding was on the following Friday. But we got them sorted – we had the suits organised by the beginning of the week and they collected them on Wednesday. It was probably a baptism of fire for us!
RELATED TO: How To Ask Your Best Man And Groomsman To Be Part Of Your Wedding
"For a lot of our brides, it's their big day and you just feel so sorry for them. We've bent over backwards to ensure that the experience from the Hire Class point of view is as good as possible," he says.
Staff have been working 12 hour days and the Hire Class store has been open six days a week to ensure that couples get a good experience.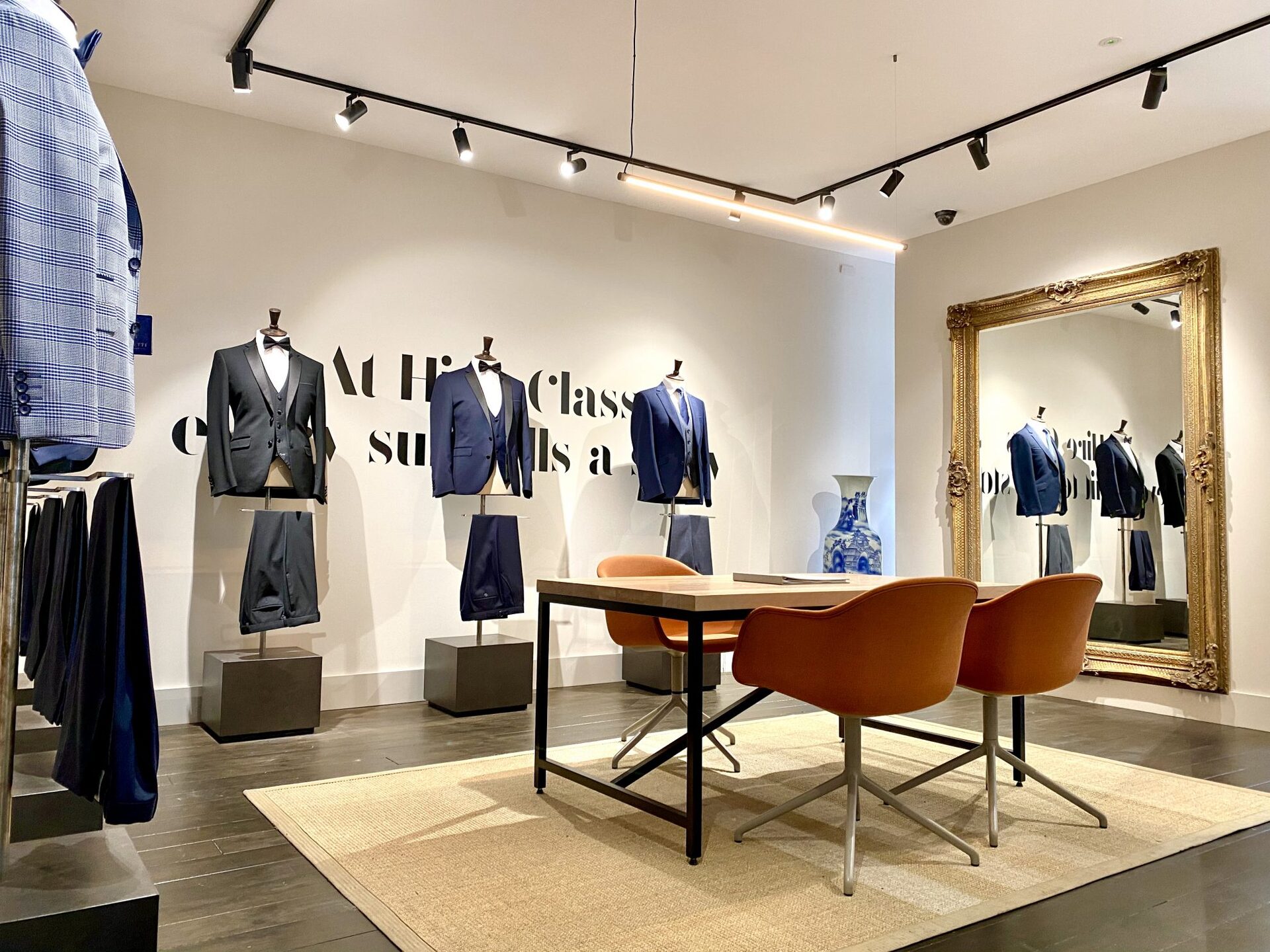 "We've been opening extra late nights to try to facilitate couple's lives. Most of our couples are working and they can't just appear on a Tuesday afternoon," Darryl says.
Latest Trends
The store stocks leading brands such as Remus Uomo and Benetti, and navy suits and tuxedos are particularly popular at the moment, he says.
RELATED TO: A Refreshing Spring Collection From Benetti Menswear
"They're trending very well with our Remus Uomo suits with contrasting waistcoats in tweeds and other patterns for grooms, with plainer waistcoats matching the suits for the rest of the wedding party," Darryl says.
"On some occasions the tie for the groomsmen will be in the same fabric as the groom's waistcoat and that is proving very popular."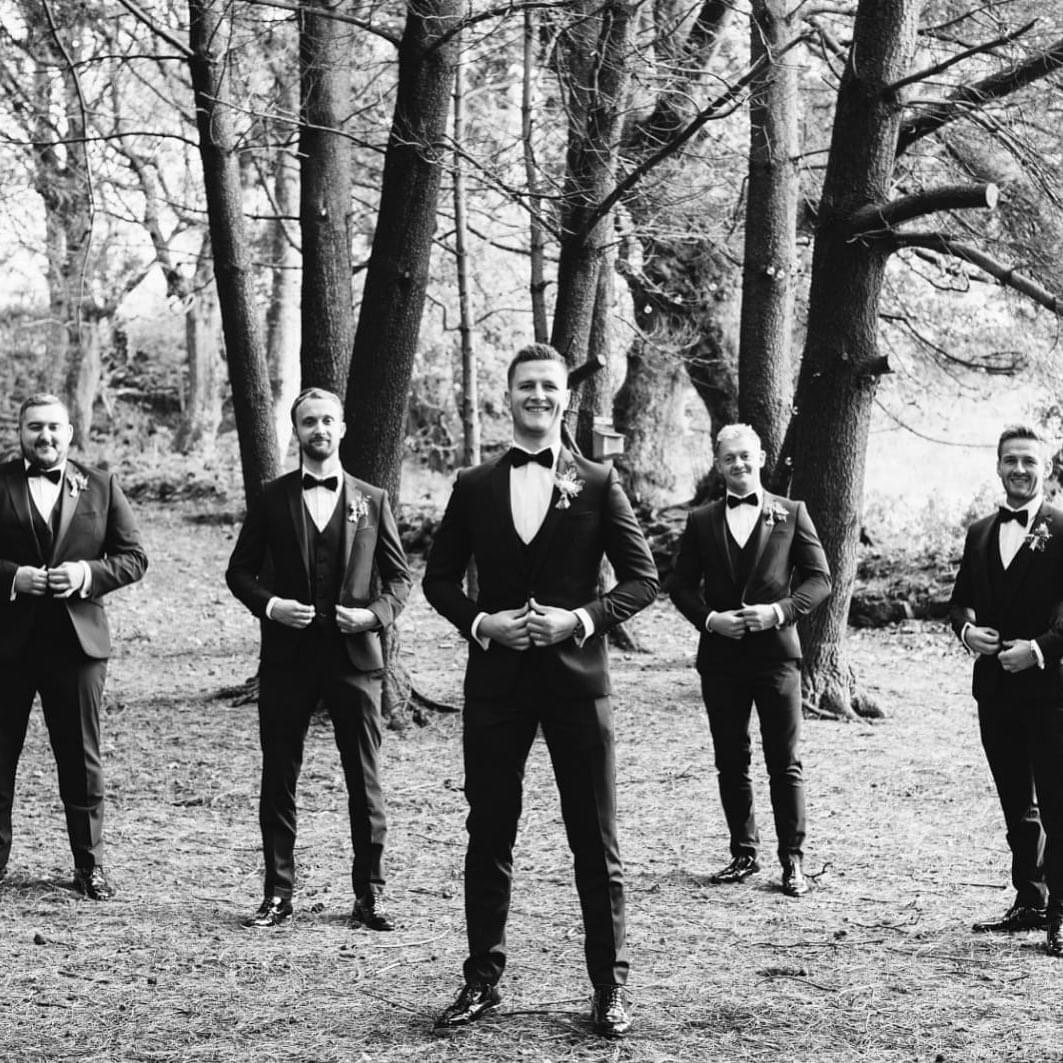 With demand for hire suits so brisk, Hire Class is offering discounts on its suits for sale.
"We're offering a tiered discount, so the more you buy the cheaper you get them."
Planning Ahead
Darryl says he usually finds that if the bride is organising the suits, the couple will come to the store around January for a July wedding, while if it's the groom, he's more likely to show up around May.
RELATED TO: Ultimate Wedding Checklist: Nine Months To Go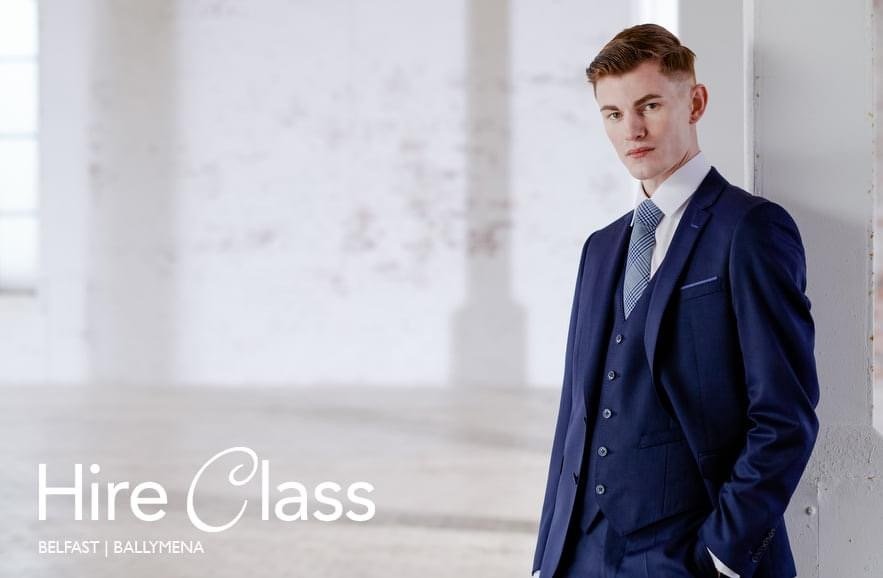 Interestingly, couples who are just starting on the wedding journey right now are booking their suits much earlier, he says.
"What seems to be happening if that people are getting in earlier than they used to be. We normally find people coming in six to eight months ahead of the wedding.
"But in our Ballymena store, we have eight to 10 weddings booked for next July already. People are getting a little bit panicked about everything that has happened and they want to get it done and dusted.
RELATED TO: What Are The Best Man's Duties? The Ultimate Checklist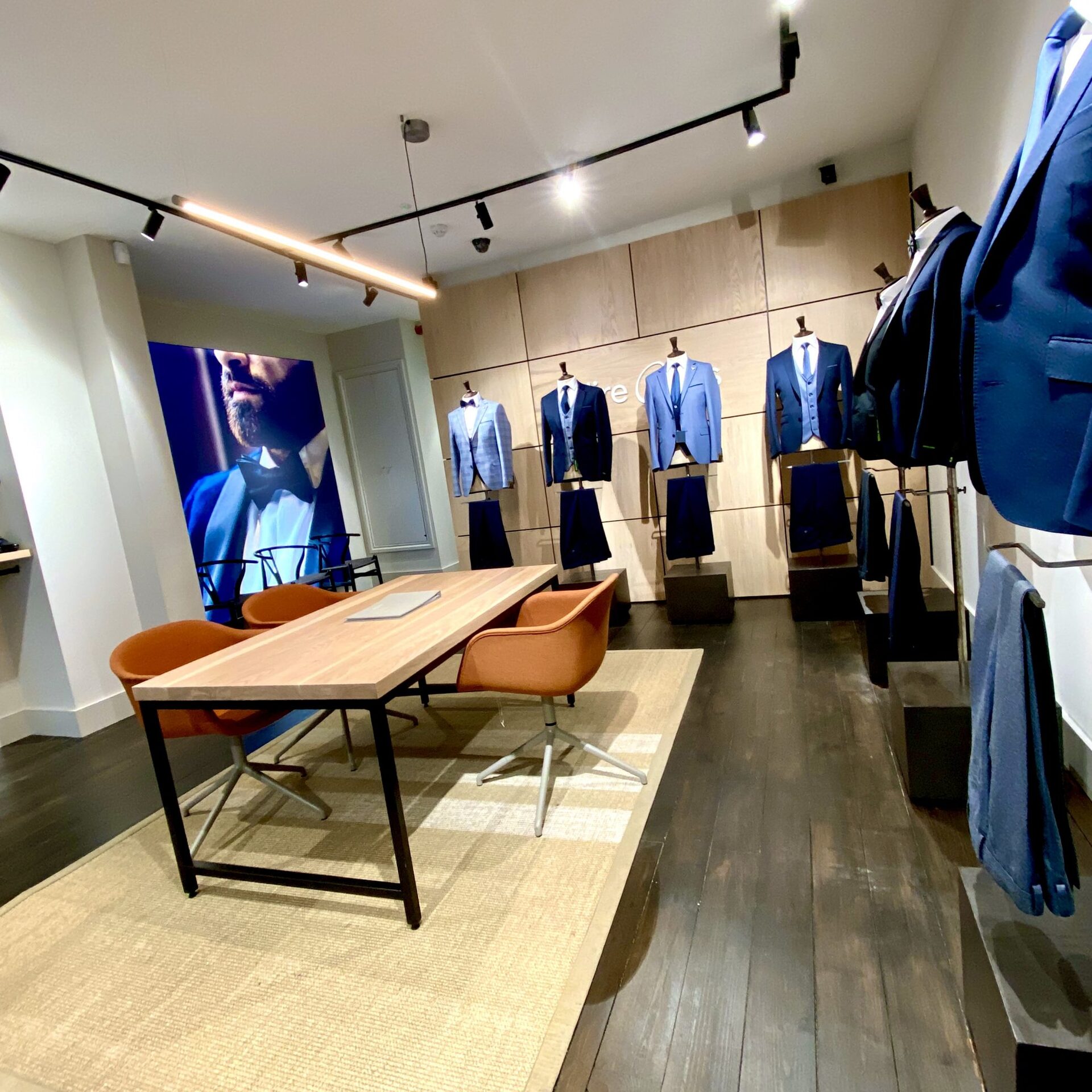 "So you've got to get in good and early. If you leave it until May for a July wedding, you're likely to be disappointed!"
RELATED TO: 20 Ways To Cut Wedding Costs
To find out more and book your appointment at Hire Class, find out more HERE.
Sign up to our newsletter to get all the latest from The Wedding Journal!
Join Here>>>>http://eepurl.com/ck9vLb