No clue where to begin when it comes to making a speech on your big day? We've got you covered with all the do's, dont's and inspo you need to know so you can nail the best groom's speech ever!
We get that sometimes speeches can be the most dreaded part of your wedding day, but they don't have to be as scary as you think! This is your chance to connect with your guests and tell them all about your unique journey, so it's important to get the right balance of informative and entertainment.
Whether you're rattled with stage fright, suffering from 'writers block' or just looking for a fun way to bring your love story to life, then you've came to the right place – these foolproof facts can help you pull off a killer groom's speech without boring the pants of your guests…
RELATED TO: 20 Genuinely Funny Jokes For The Best Man Speech
1. Don't be too formal (or boring!)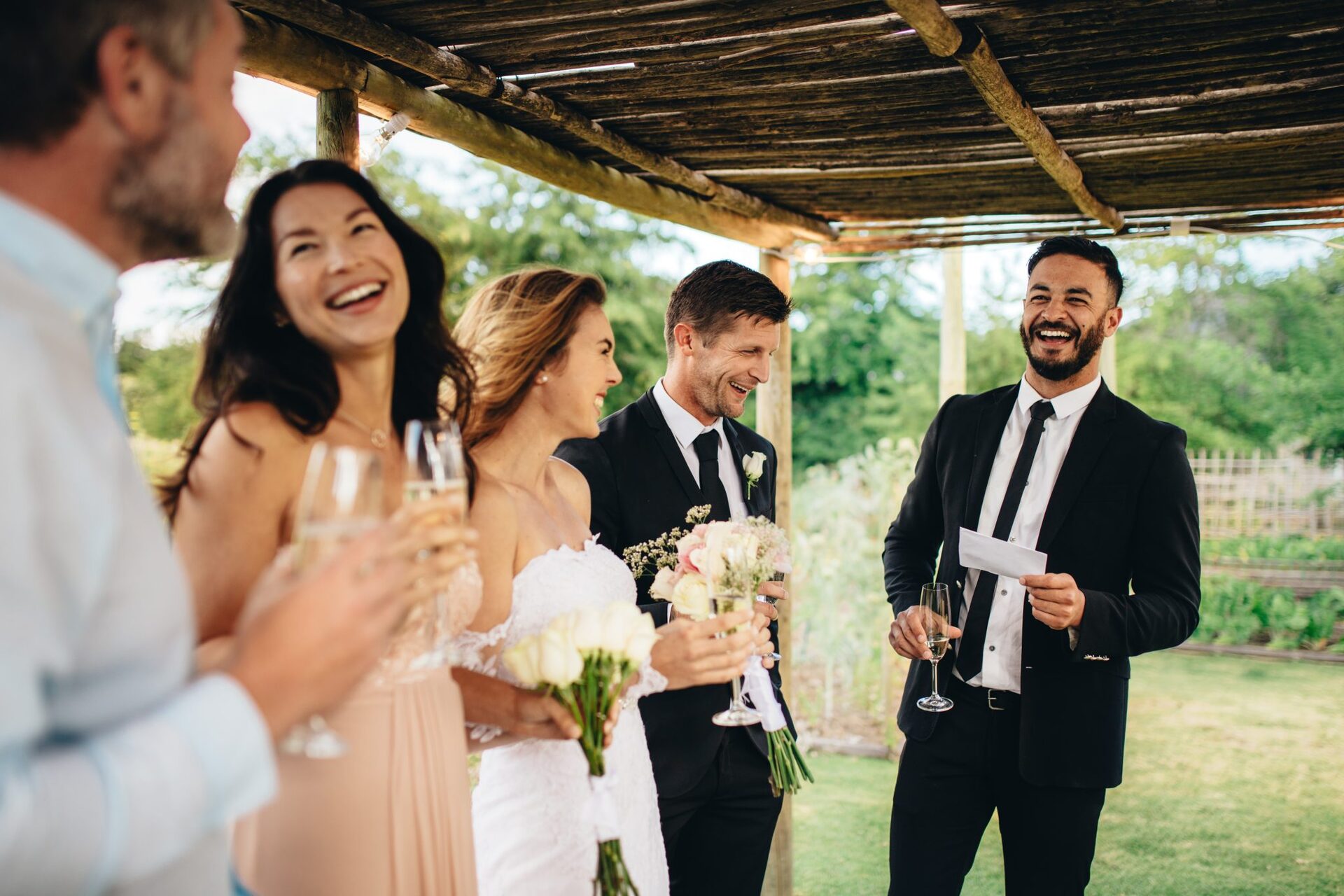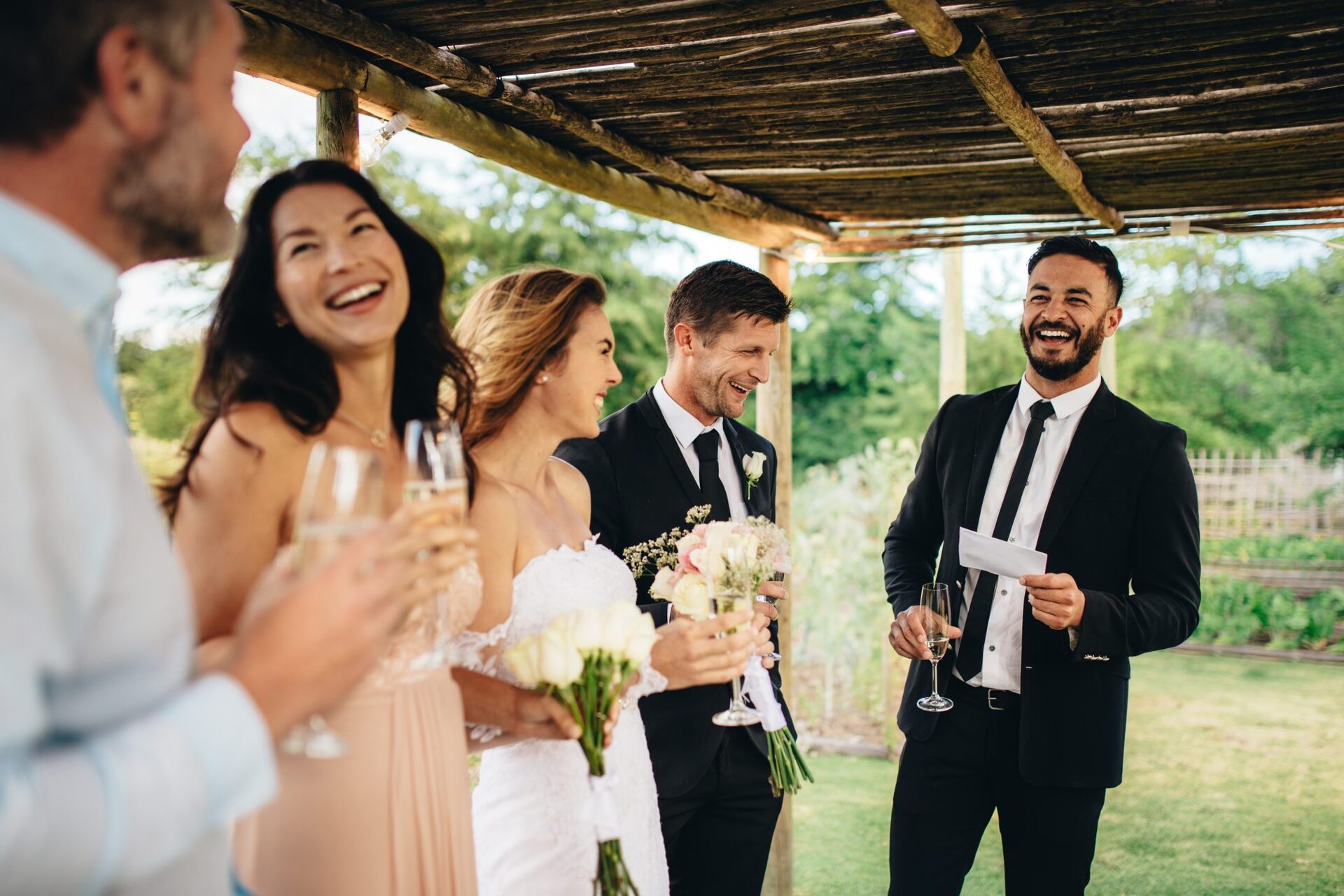 Here we come with the cliché 'be yourself' talk, but you really have to let your personality shine through when delivering your groom's speech. Just because it has the word 'speech' in the title doesn't mean it has to be anything formal or serious – you don't need a fancy delivery, just speak how you normally would to your friends and family and they're sure to love it.
2. Keep it short & sweet
We all know someone who could talk for Ireland and it's easy to glaze over as they go in and out of every detail. While detail can be great, it's best to keep it to the main points when it comes to your groom's speech. As soon as you cover the basics like thanking everyone for coming, the parents, bridal party and everyone who helped create your day, then focus on the significant moments of your journey – your guests want something short and easy to follow, especially after a few drinks!
RELATED TO: What Are The Best Man's Duties? The Ultimate Checklist
3. Know your audience
If you can get your guests smiling from the get-go, this means you can relax a little and know you're headed in the right direction. Have a think about something funny that specifically relates to your guests or wedding situation rather than an obvious overheard cliché. We would say focus on the funny, but don't try too hard – if you're no Jim Carrey, then don't force yourself to be! Whatever your humour, play on this but be aware of your audience and look out for cues that things are or aren't being well received.
4. Keep it romantic AND respectful!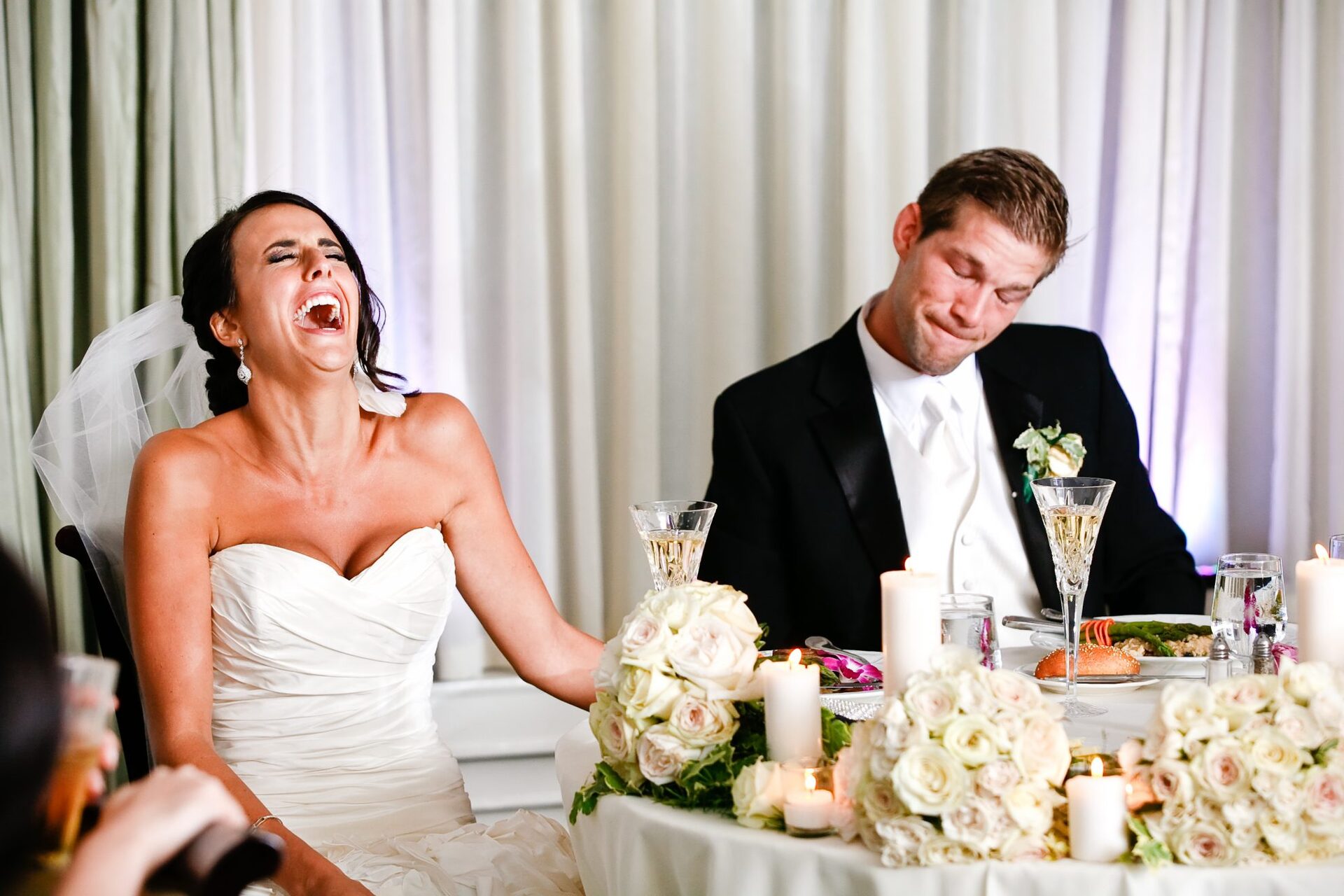 If you want to share some deep moments from your love story, be sure to keep it romantic and respectful! If romance isn't your biggest forte, you can keep it cute by sharing some sweet playful moments, but don't cross the line – if it's a private or personal detail your bride probably wouldn't share with her entire family, it's best not to take the risk with it (we don't want your marriage ending before it's even started!)
RELATED TO:
5. Cute Vs Cringe
Although we love a little romance in our groom's speech, try not to fall into the trap of sounding like a compilation of all her favourite chick flicks. Rather than saying 'I'm so lucky I've found you', make it more personal and real, such as 'my parents always said nothing good would ever come of me always running late, but I'm happy to say I've proved them wrong – I missed my bus that day (as usual), and the best thing that came of it was meeting you…'. This is cute but not overly cringey, so leave out the soppy details and keep it light-hearted and warm – your real love story should paint the picture.
READ OUR LATEST MAGAZINE ISSUE – SUMMER 2021 OUT NOW
6. It's all about the timing
Okay, this is a biggie! One secret yet not-so-secret dread of many wedding guests is a never-ending speech. Don't get us wrong, we love hearing all about your special journey together, but try to keep the speech around the 7 – 10 minute mark. This is considered the perfect amount of time for a groom's speech! This probably ends up covering 1,000 words which is more than enough to hit the main points and get some cute and funny moments in there without anyone falling asleep.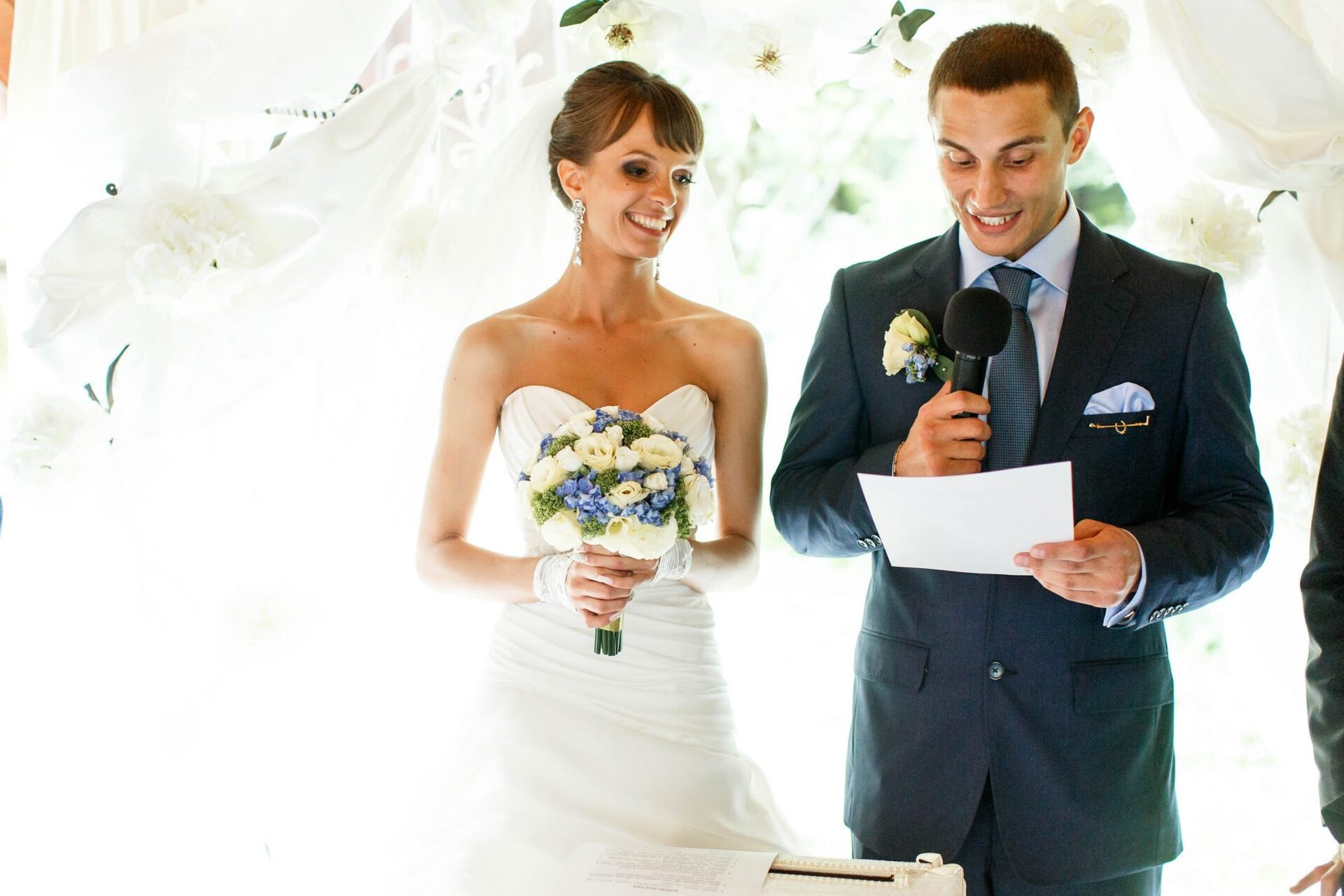 7. Use a quote!
If you find you don't quite have a way with words, let someone else sum up your feelings for you! There are plenty of great quotes out there from authors, famous storytellers or even your favourite movie. Whatever you choose, make sure you pick a quote that means something to the both of you (not just your favourite Avengers movie!)
RELATED TO: 33 Non-Religious Ceremony Readings That Will Leave You Speechless
8. Make a promise
This a cute and funny way to create a heartfelt moment while also surprising your partner in front of all your friends and family. We're not saying repeat your vows, but adding a genuine promise that is unique to your person – maybe she's a little bit of an adrenaline junkie while you're more of a couch potato? So, promise her that you're going to make a commitment to try new things and live life to the fullest with her. If there's something about your other half you admire, then surprise them with a little extra commitment.
Famous Groom's Speeches we love…
Tom Fletcher
Tom Fletcher from the band McFly did one of the most famous and unusual groom's speeches of all time! If you've been blessed with a singing talent or can hold a decent tune why not replicate his speech with your own song?
Mark Wright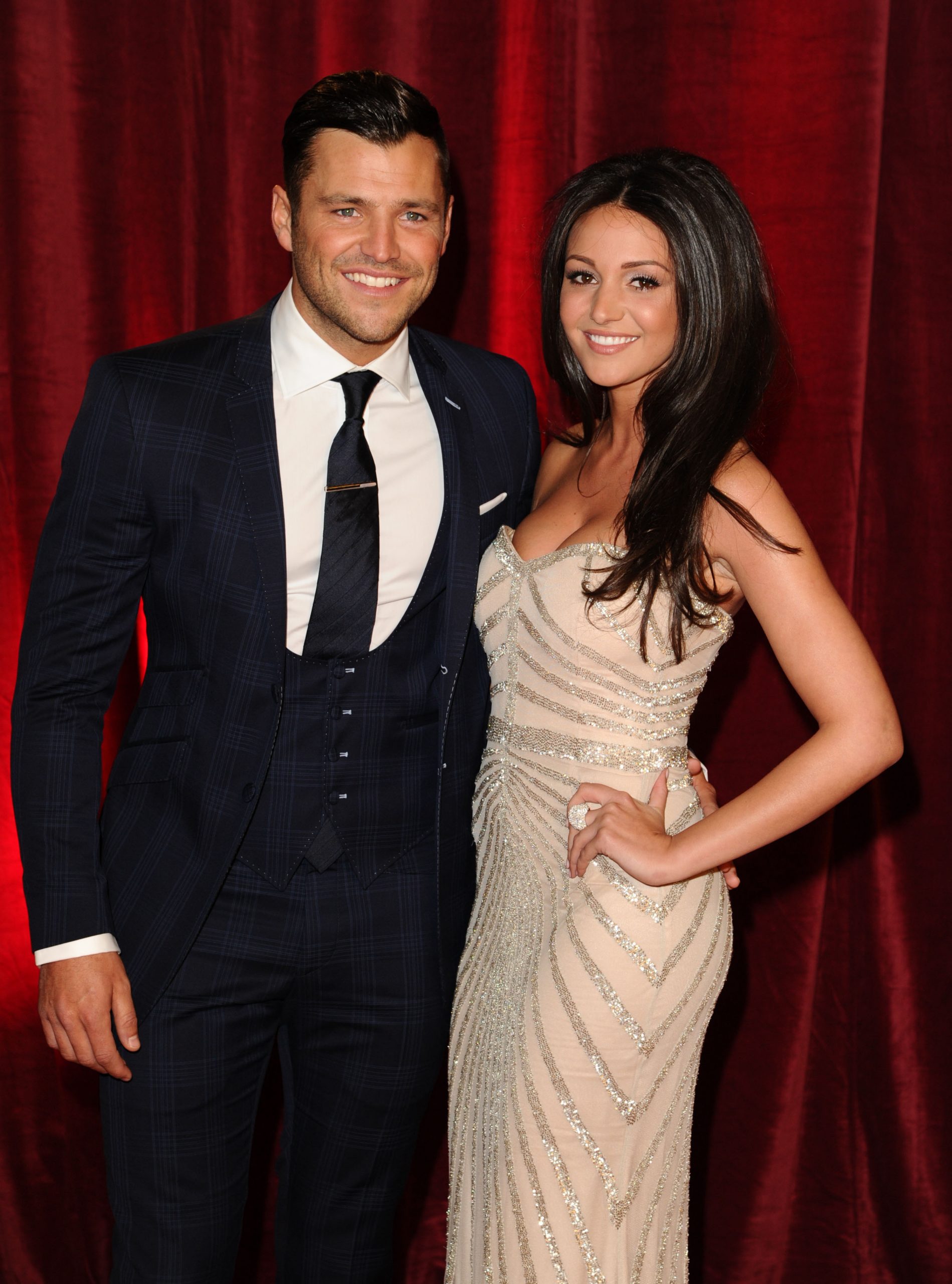 TOWIE star Mark Wright got a little emotional during his groom's speech to his wife Michelle Keegan.
Through tears, he said: "Not only are you beautiful, but you are one of the most incredible people I have ever met. You truly are sensational in every single way." Take inspiration from his touching way to be emotional without making everyone feel awkward.
Nick Jonas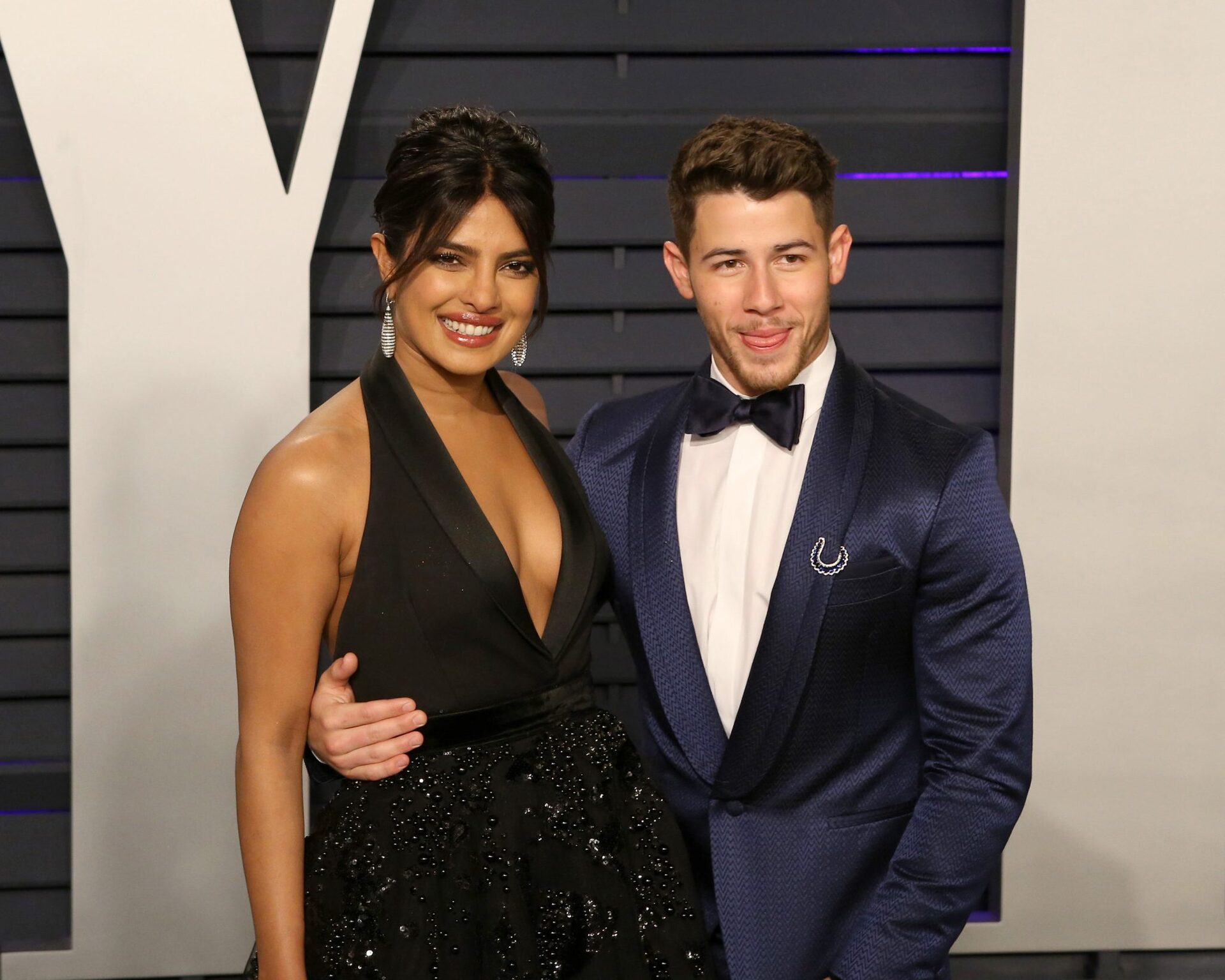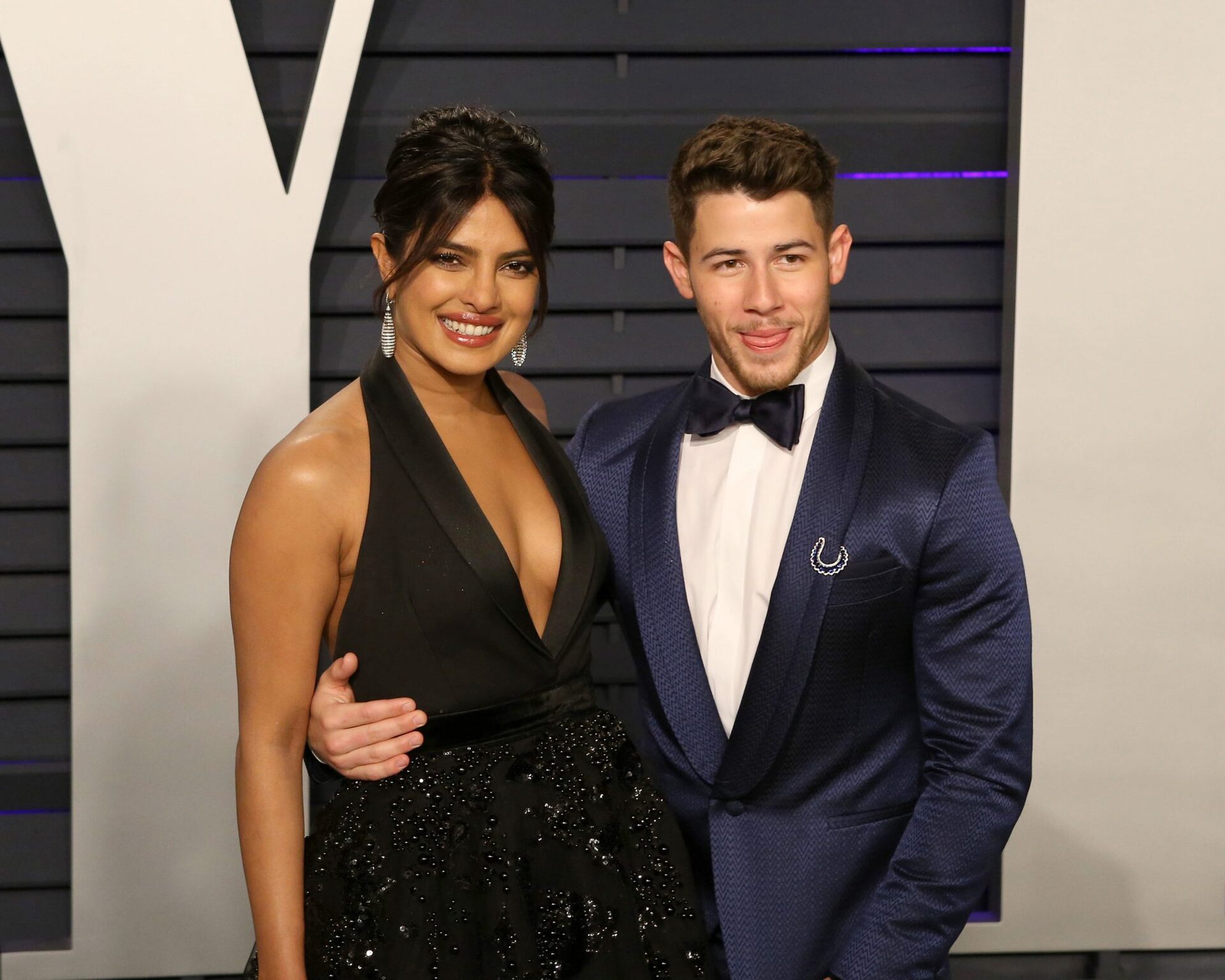 Singer Nick Jonas from the Jonas Brother had a sweet and touching speech to his now-wife actress Priyanka Chopra, saying he "couldn't be happier" with his "beautiful wife".
"It wasn't too far from here that I took Madhu (Priyanka's mother) out for lunch and asked if I could marry her daughter. To be here with all of you, who have helped shape who she has become, means a lot to me. You have welcomed me with such open arms. So, thank you for that.
RELATED TO: Has Your Man Turned Into A Groomzilla?
"Tonight, is about celebrating and spending some time together. My first introduction to all of you. So, thank you again and thanks to Madhu for putting this together and my beautiful wife. I couldn't be happier being with you." How cute is this? Take inspiration from this classic and sweet speech and your family and friends are sure to gush.
Now for some funny groom speech inspo…
Sign up to our newsletter to get all the latest from The Wedding Journal. Join Here>>>>http://eepurl.com/ck9vLb