This real-life wedding is all about laidback luxury, punchy colours and chilled vibes!
Today's real-life wedding is all about chilled vibes, punchy colours and laidback luxury. Lisa and Matthew Knox from Glenanne in Armagh said 'I do' on July 22nd at Lusty Beg Island Resort and Spa with an effortlessly elegant wedding that embraced the natural beauty of the outdoors.
Captured by Sasha Treanor Photography, you need to see all the dreamy details from their magical day – keep on scrolling for chic wedding inspiration!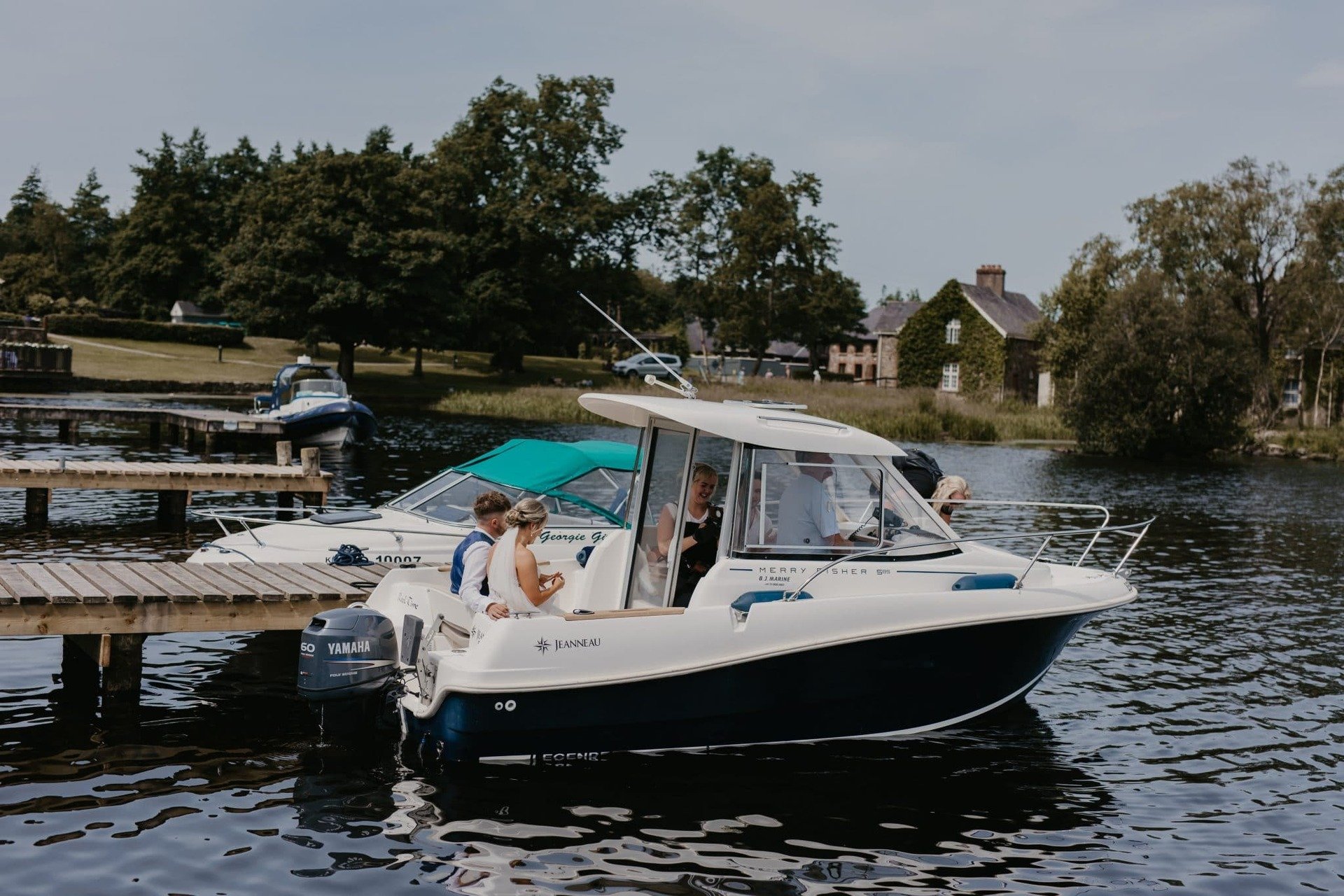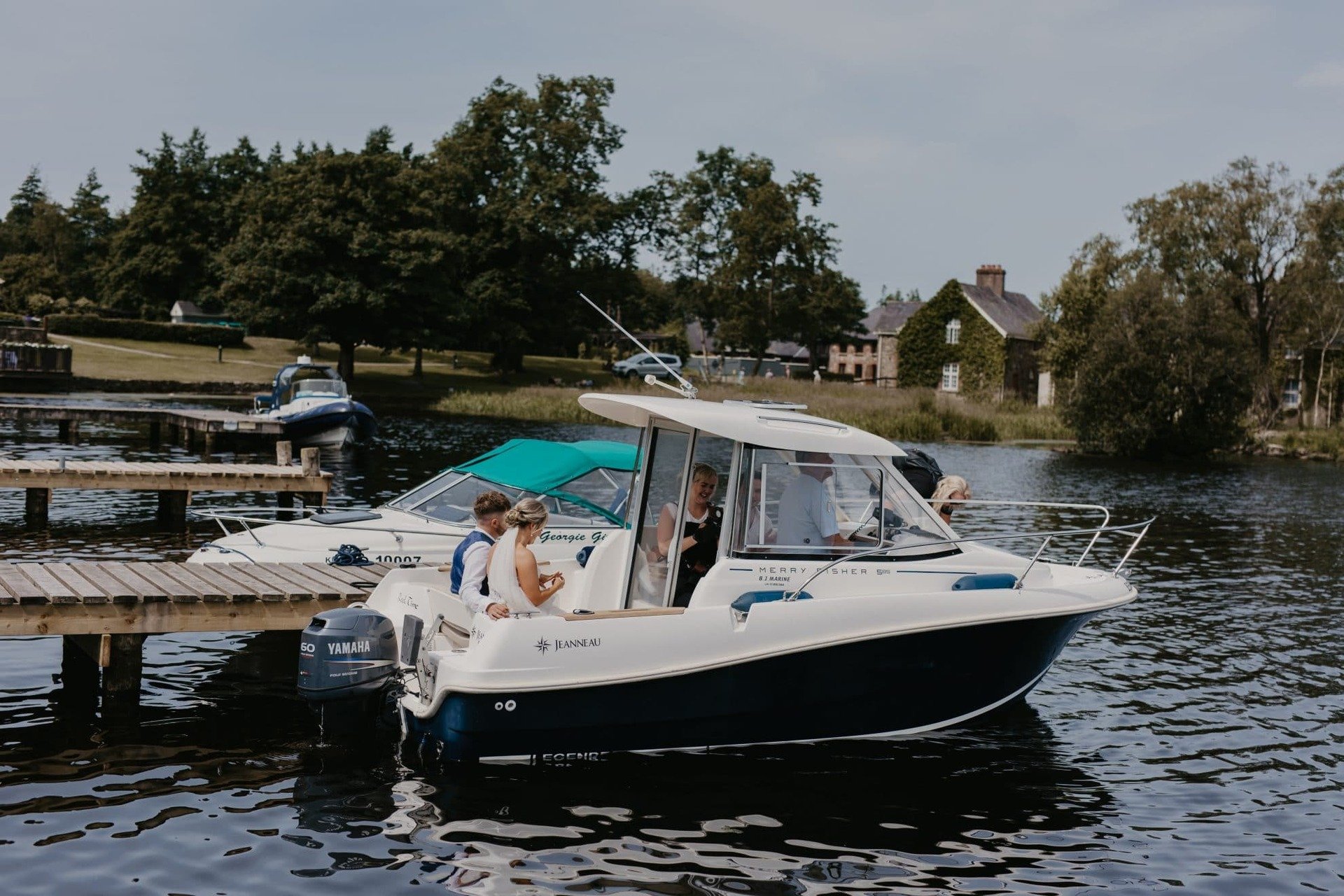 HOW THEY MET
Sometimes being friends first is the best way to start a relationship – and Lisa and Matthew are the perfect example of that!
"Matthew and I actually went to high school together from 2007-2012," Lisa says. "We were in classes together throughout the five years and in the same friendship group but we never seen each other in 'that way'.
RELATED TO: Sparks Fly: Ellen & Ben's Spring Wedding At Clandeboye Lodge Hotel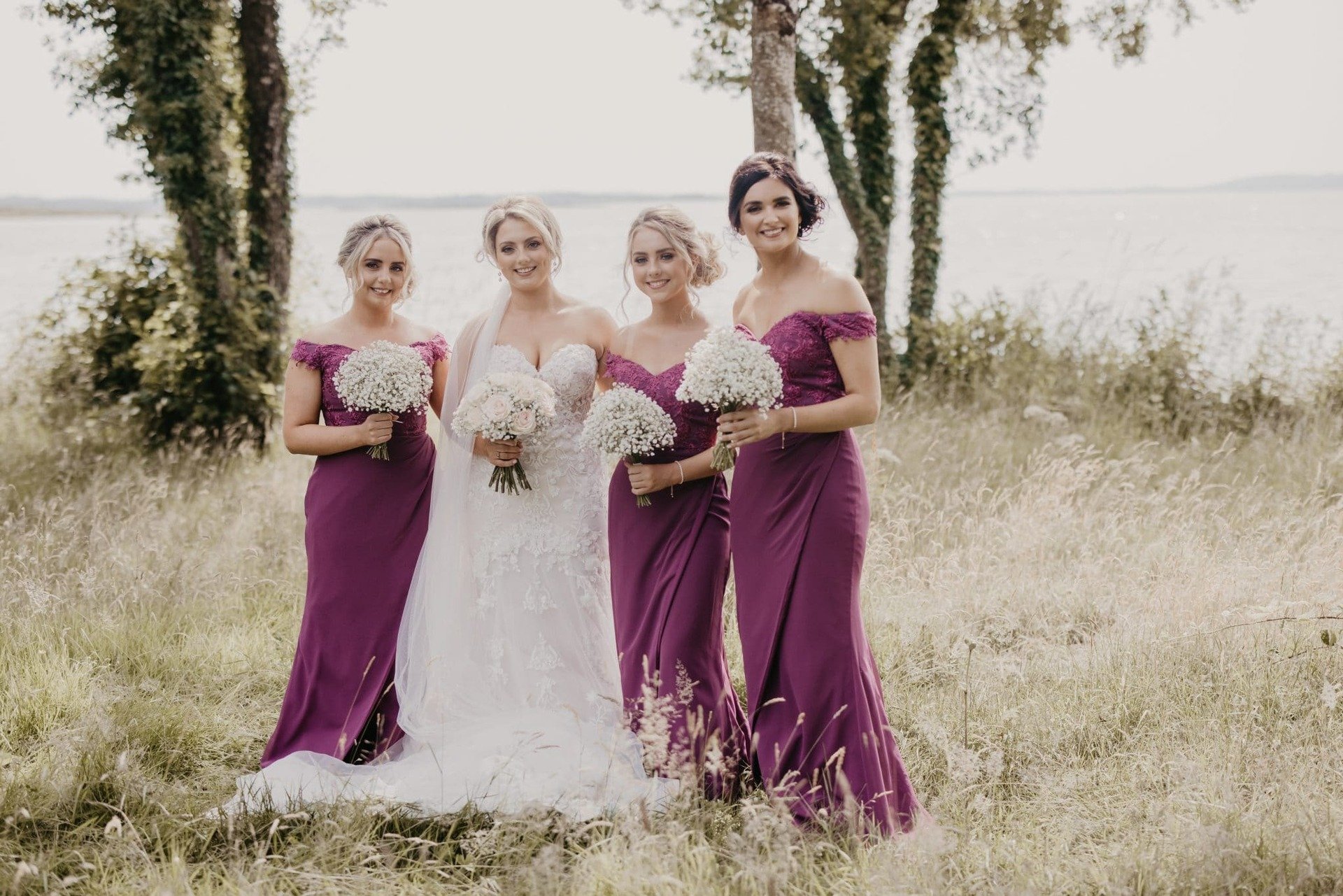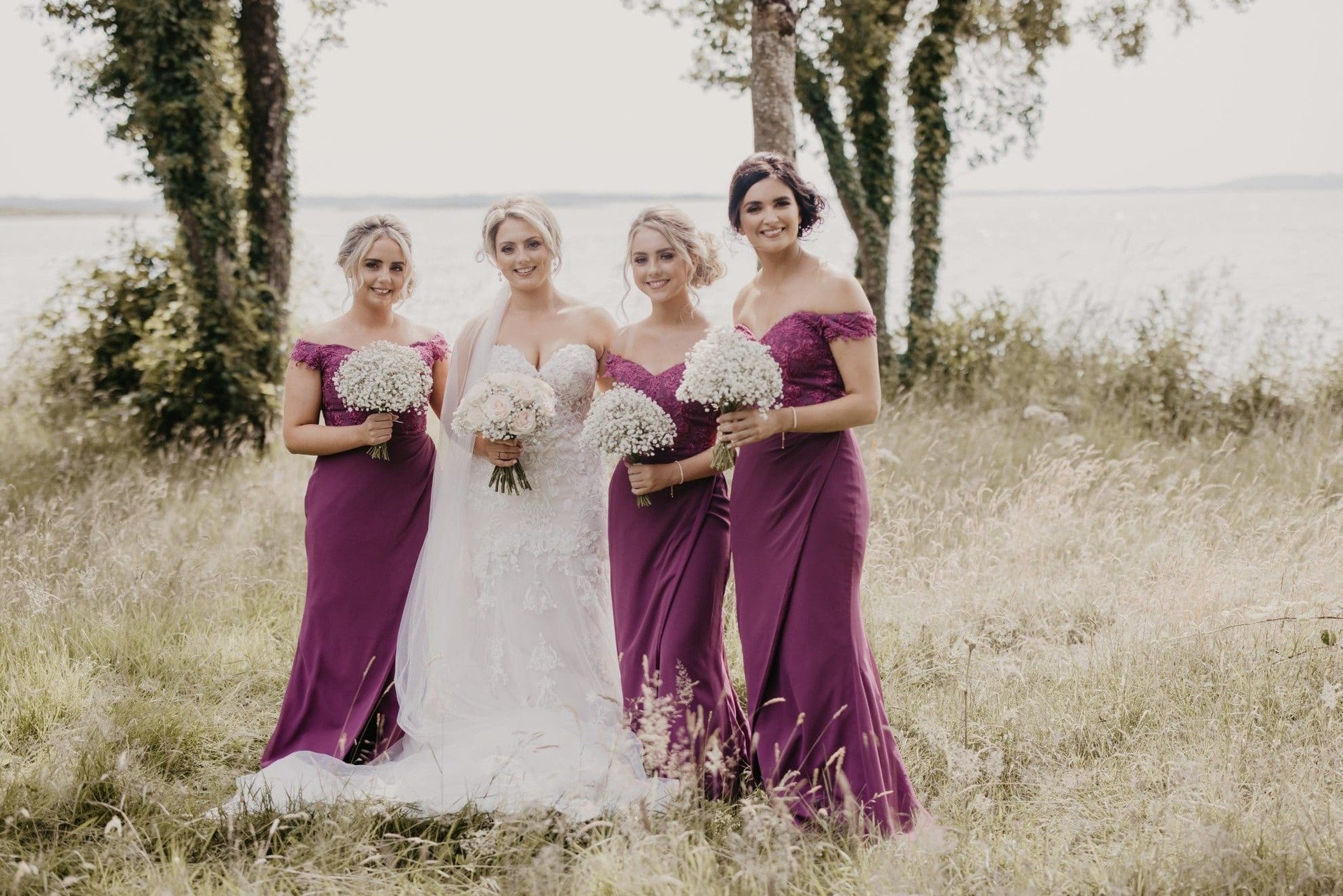 "I was quite shy in school so it wasn't until we left high school that we got to know each other properly around April 2014 and Matthew realised I wasn't so shy!"
Fast forward to today, Lisa and Matthew are living in Glenanne with their two fur babies Bailey and Dixie who they love to take out with them on outdoor adventures.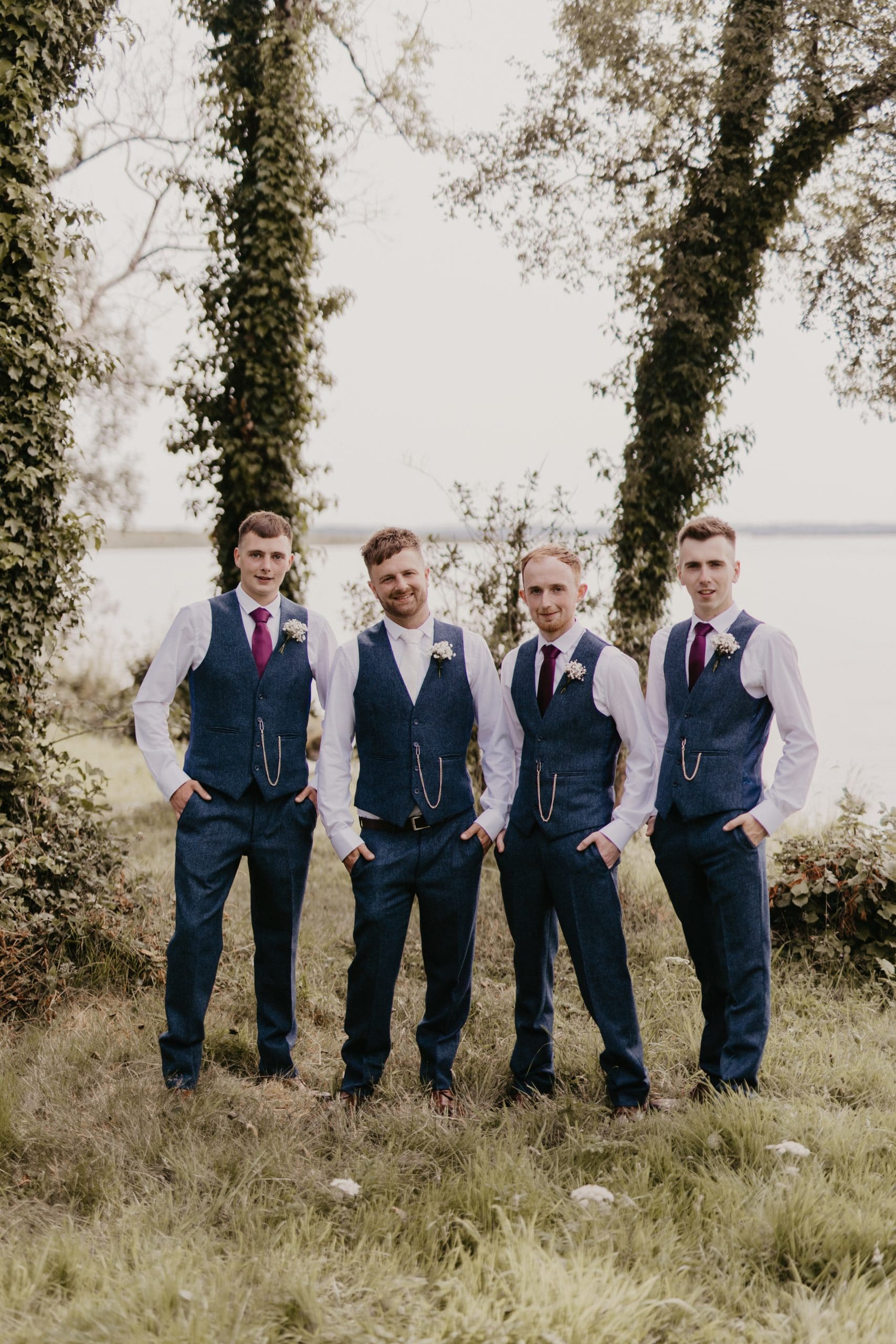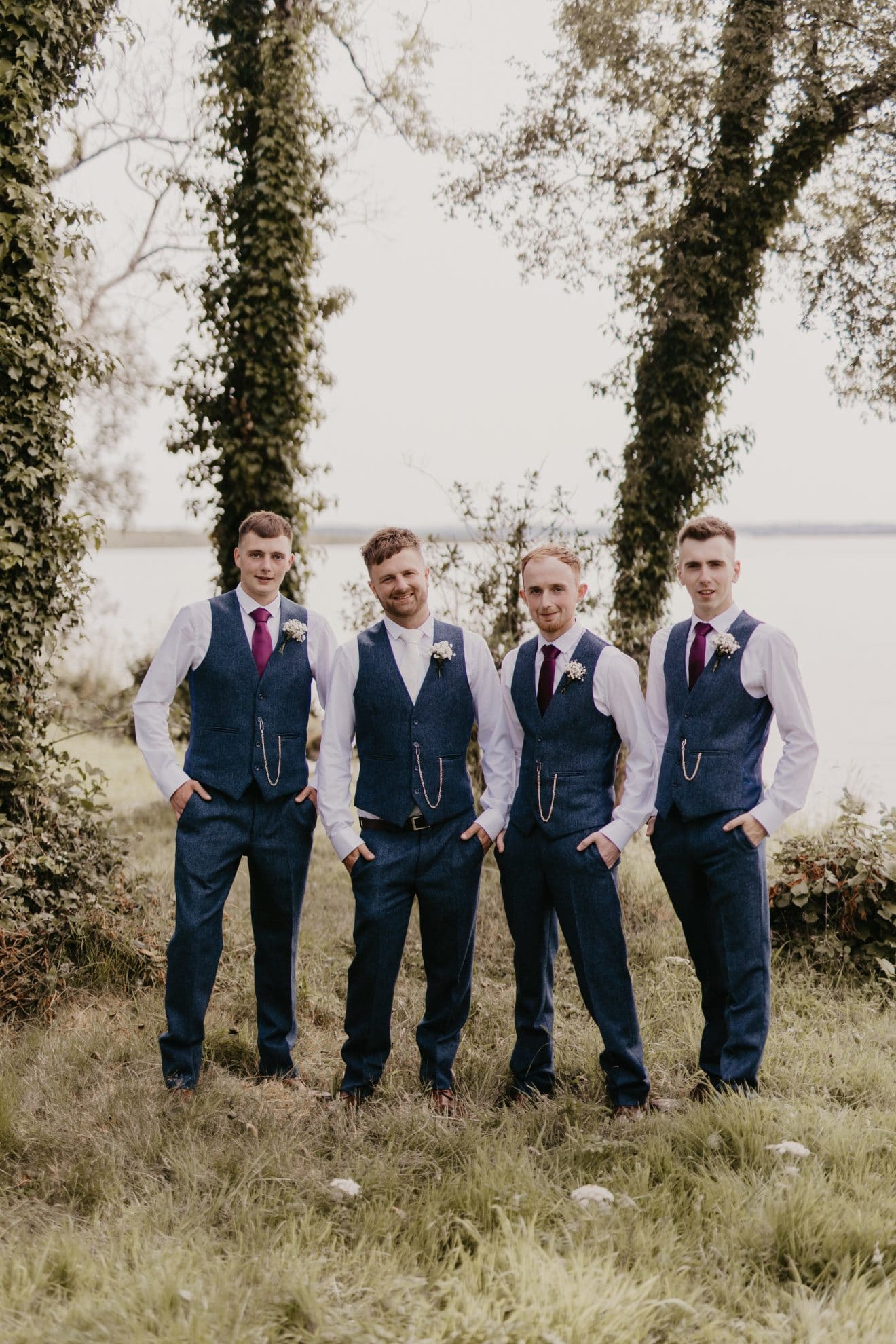 THE PROPOSAL
After two years of amazing memories, Matthew popped the big question to Lisa while on holiday together in Tenerife.
"It was December 2016 when we were in Tenerife," Lisa continues. "We were back from a day at the beach and had just sat down on the balcony with a few drinks and Matthew disappeared for ages! He said he was going to the bathroom but I was wondering why he was taking so long.
RELATED TO: Dancing In The Rain: Kirsty & Neil's Modern Belfast City Wedding
"I turned around to the sliding door opening and he stepped out and got down on one knee. I couldn't believe it and all I remember saying was 'are you sure?!' Matthew was like 'are you going to answer or not?' I'm sure he felt like he was on one knee forever!"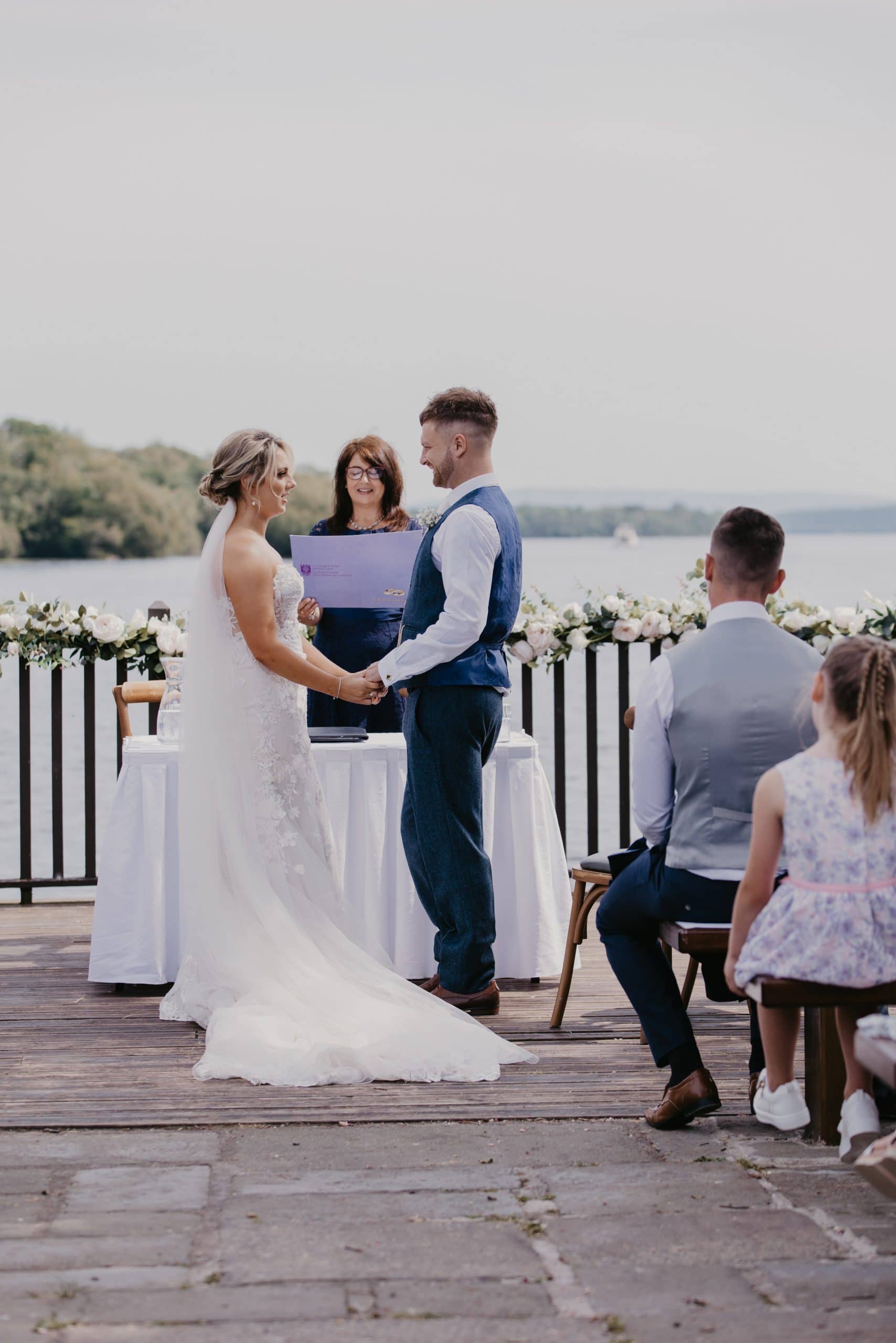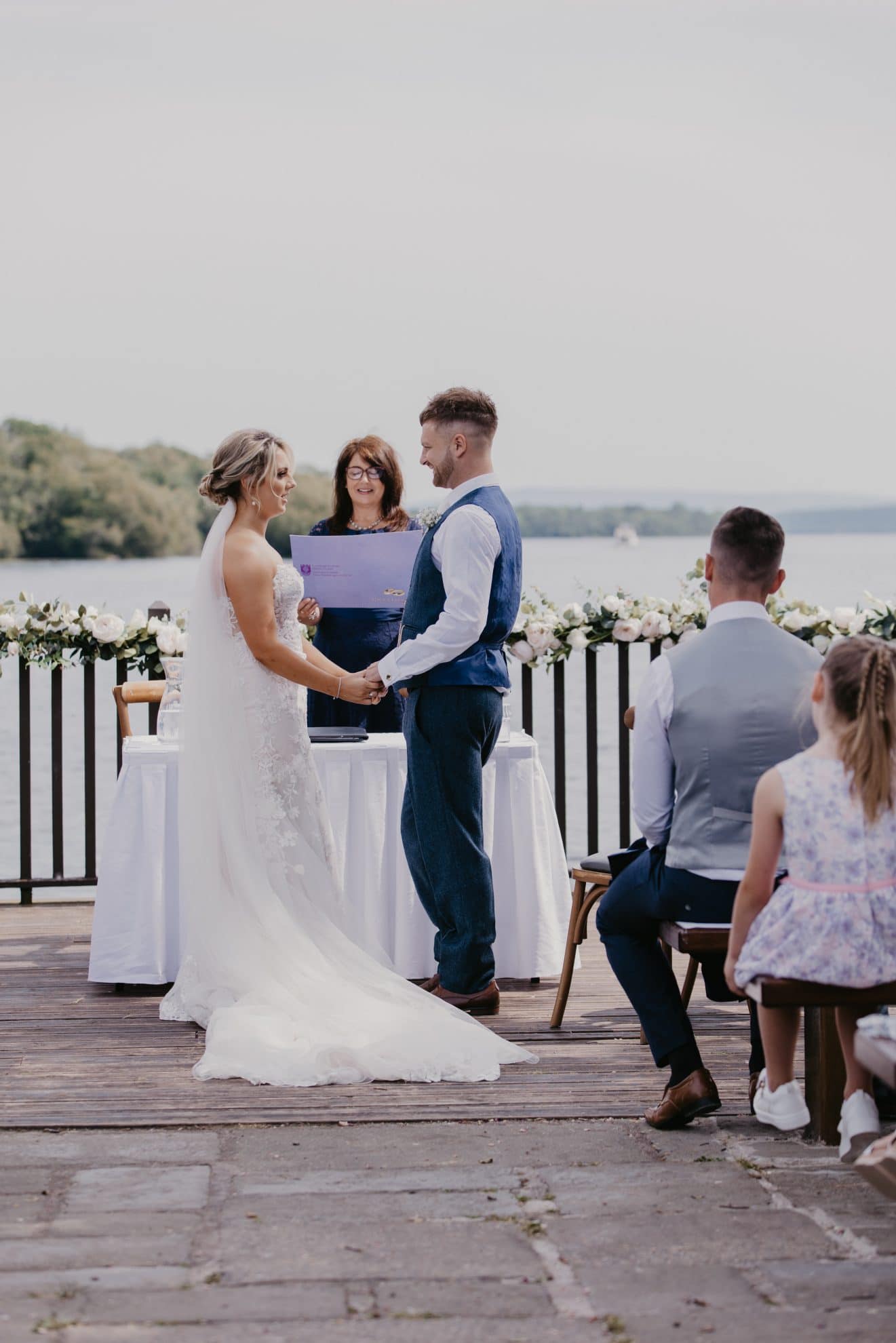 THE PLANNING PROCESS
Lisa and Matthew enjoyed soaking up their engagement and taking their time wedding planning, but it wasn't long before things started falling into place and they found their dream venue at Lusty Beg Island Resort and Spa.
Lisa says: "We had attended a family wedding a few years previous at Lusty Beg and it was a winner from when we stepped foot on the Island – we just fell in love with its chilled vibe!
"We then set a date for the 18th July 2020 and we were over the moon. We planned everything ourselves – with the help of my mum of course! We were devastated when the news of Covid broke and we had to set a new date for the following year. Lusty Beg was very accommodating and made that process as easy as possible."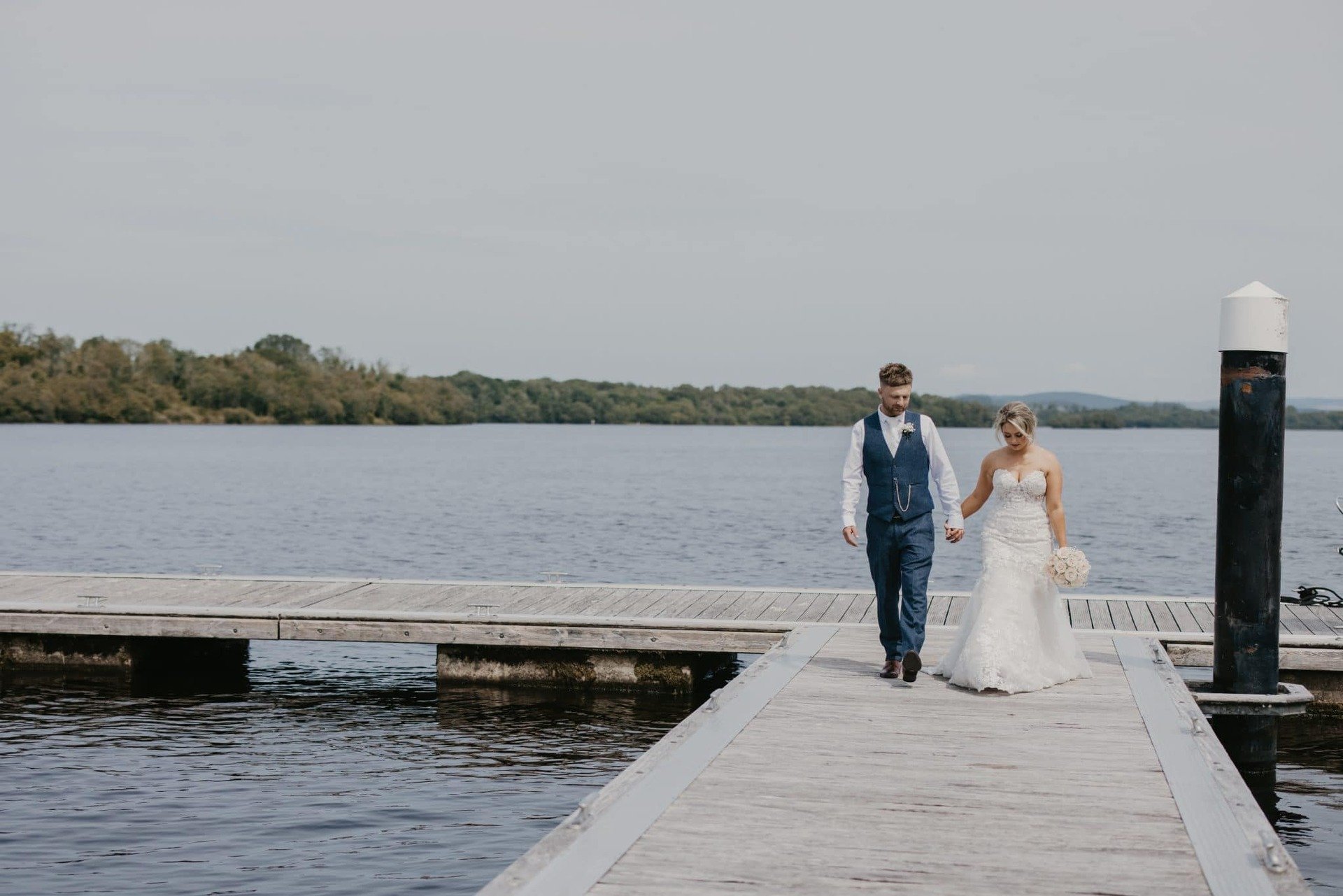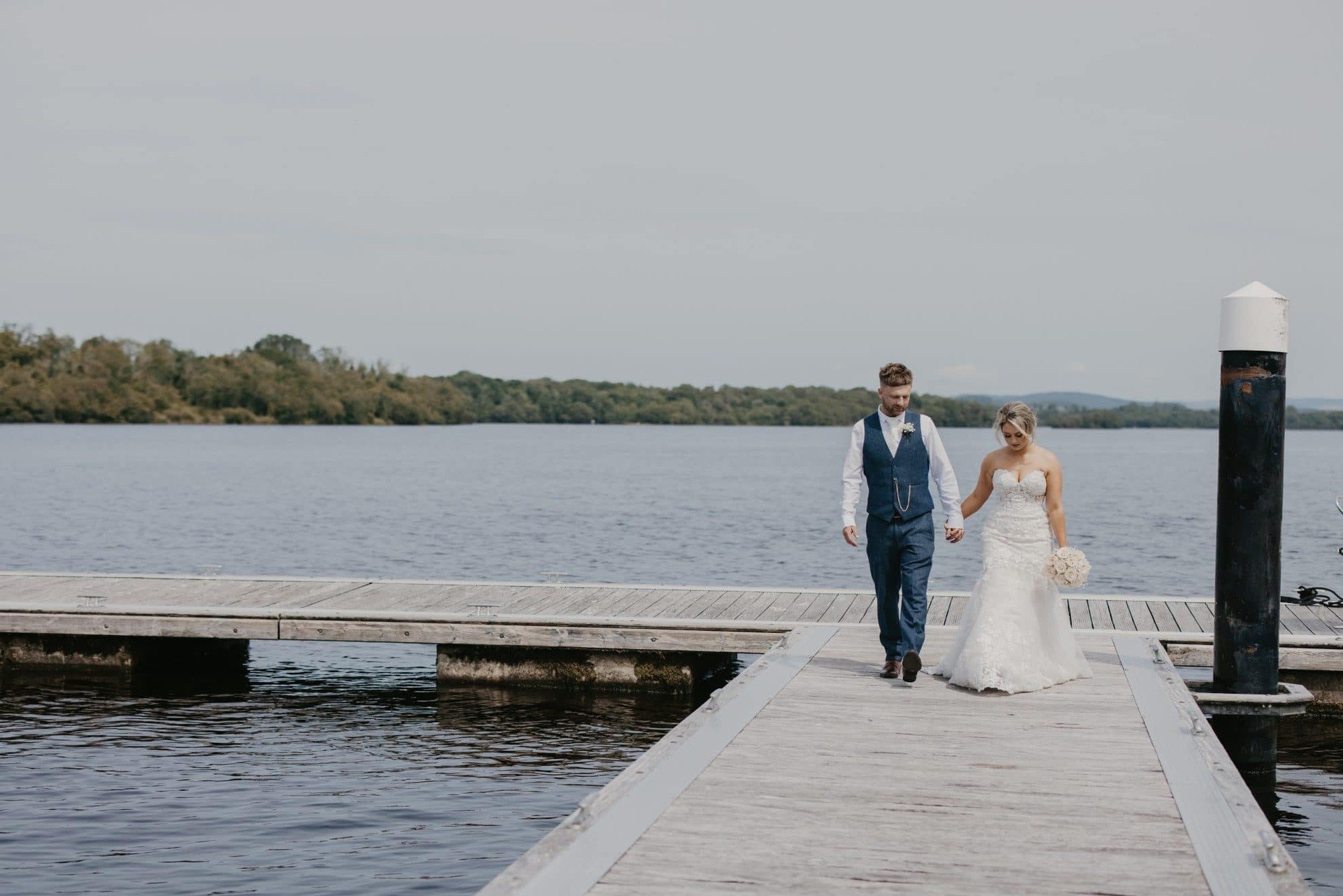 DREAM WEDDING TEAM
"All our vendors were absolutely amazing!" Lisa continues. "I couldn't fault them at all. They all came together so well and made our day unforgettable. Lusty Beg was our complete wedding venue and we had a civil ceremony on the Island followed by the meal and party. From all the venues we looked at, we felt it was us to a tee.
"The first thing I done was book our photographer and we knew we wanted Sasha Treanor from the get go, but she was actually unavailable for our original date. When we had to postpone our date we contacted her again and it was just by chance she was available – we were delighted! It was meant to be."
Lisa and Matthew went for pretty pink and pastel flowers from Flowerworks Romaine Hodgen in Banbridge. They also went with DJ Mark Brown from Bangor for entertainment and McGarry Wedding Designs for wedding décor. Lisa looked beautiful with natural and glowy makeup by Kerri McArdle and an elegant updo hairstyle by Beth Simms Hair.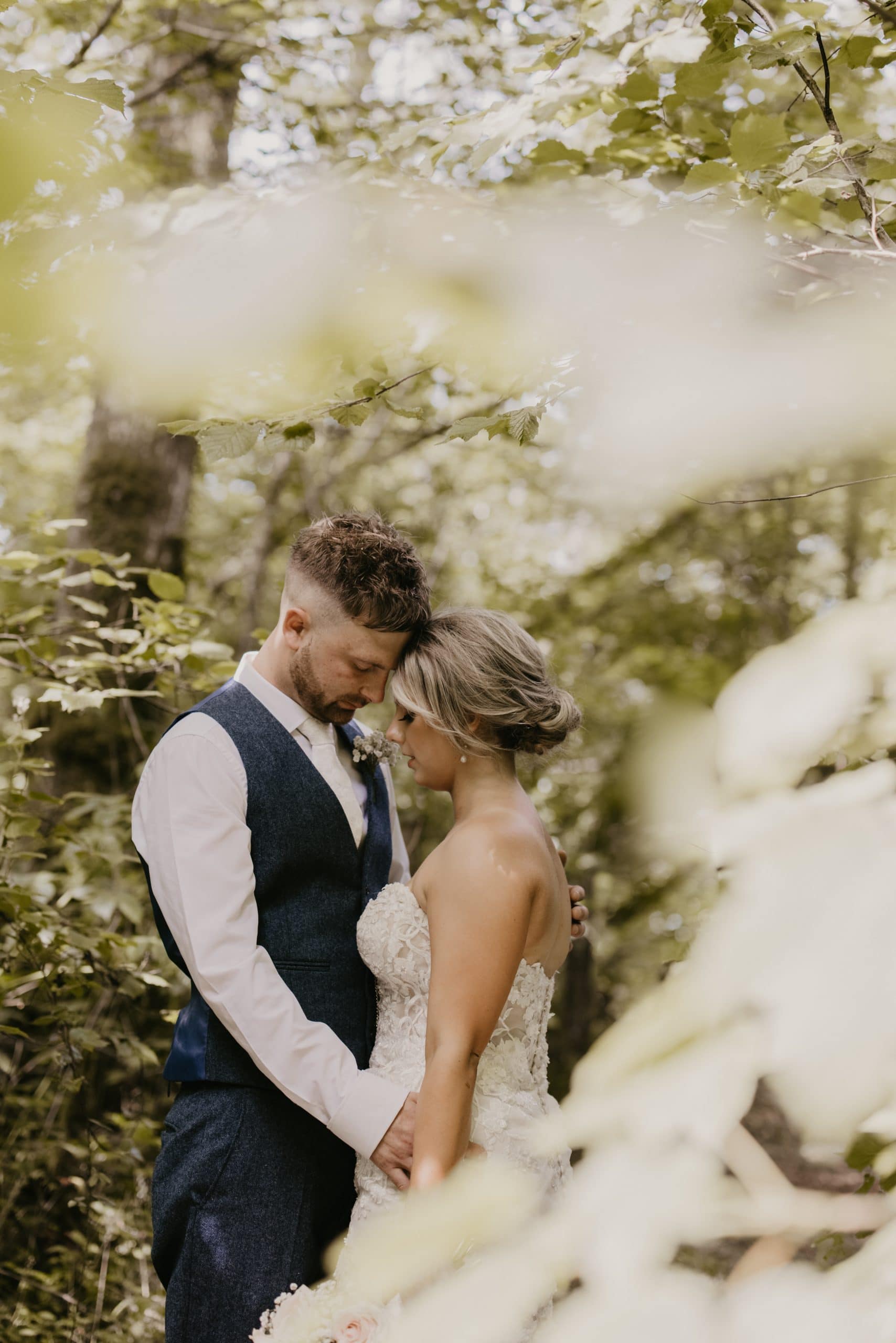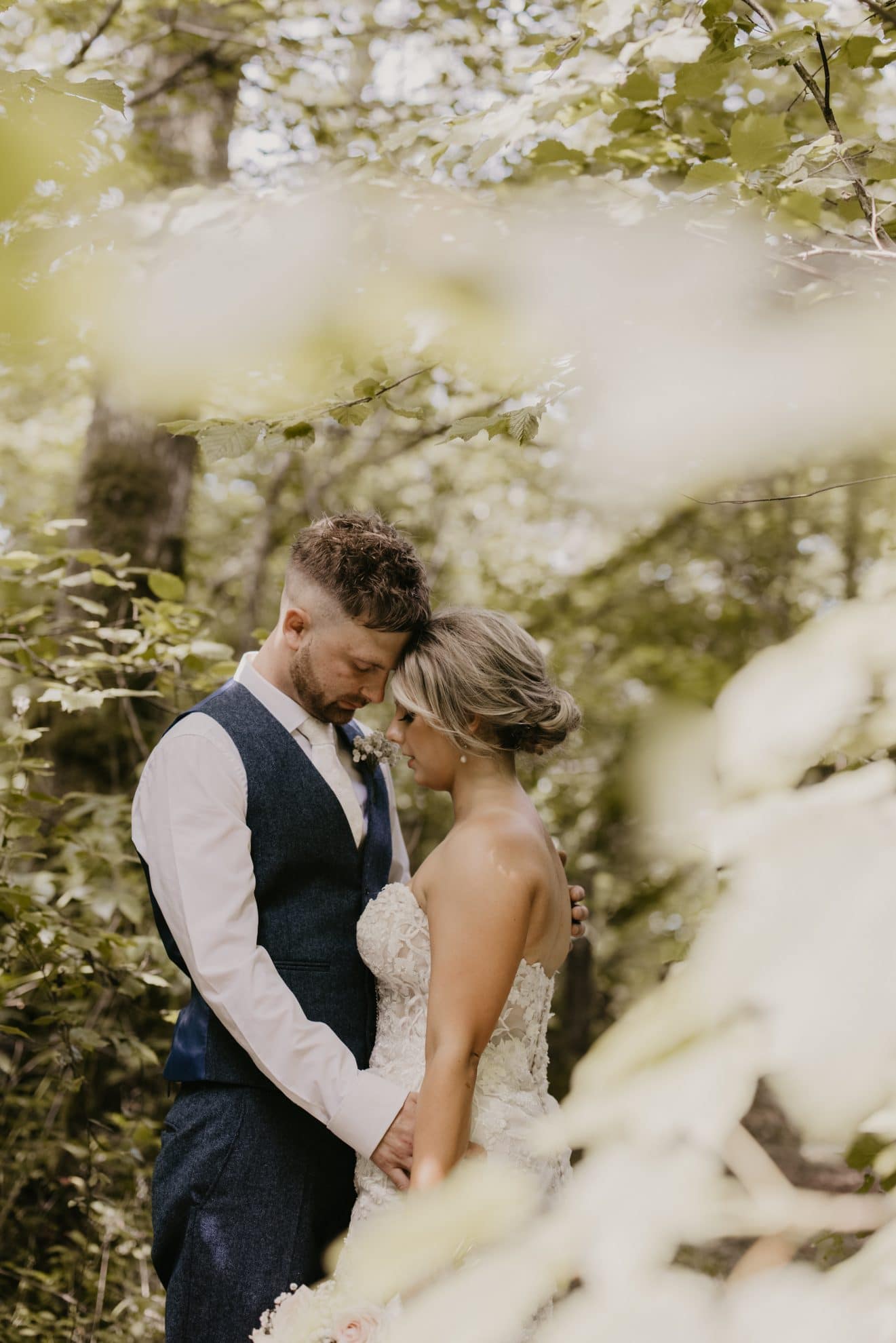 CAPTURING THE DAY
Sasha Treanor Photography and Shutter & Light videographer teamed together to capture Matthew and Lisa's day perfectly.
Lisa says: "We had heard so much about them and from the power of social media we were able to see their work on previous weddings. Sasha was unbelievable and she was able to put us at ease even before the day. I believe without her and Lynne Wortely, the boys may not have looked so good – they were helping them get dressed as they were a bit worse for wear from the night before!
RELATED TO: Home Is Where The Heart Is: Louise & Daire's Dublin City Wedding
"Tommy from Shutter & Light was great, you wouldn't of even known he was there and he captured every last detail. We always knew we wanted a videographer and we loved Shutter & Light's snippet videos that captured the main parts of the day."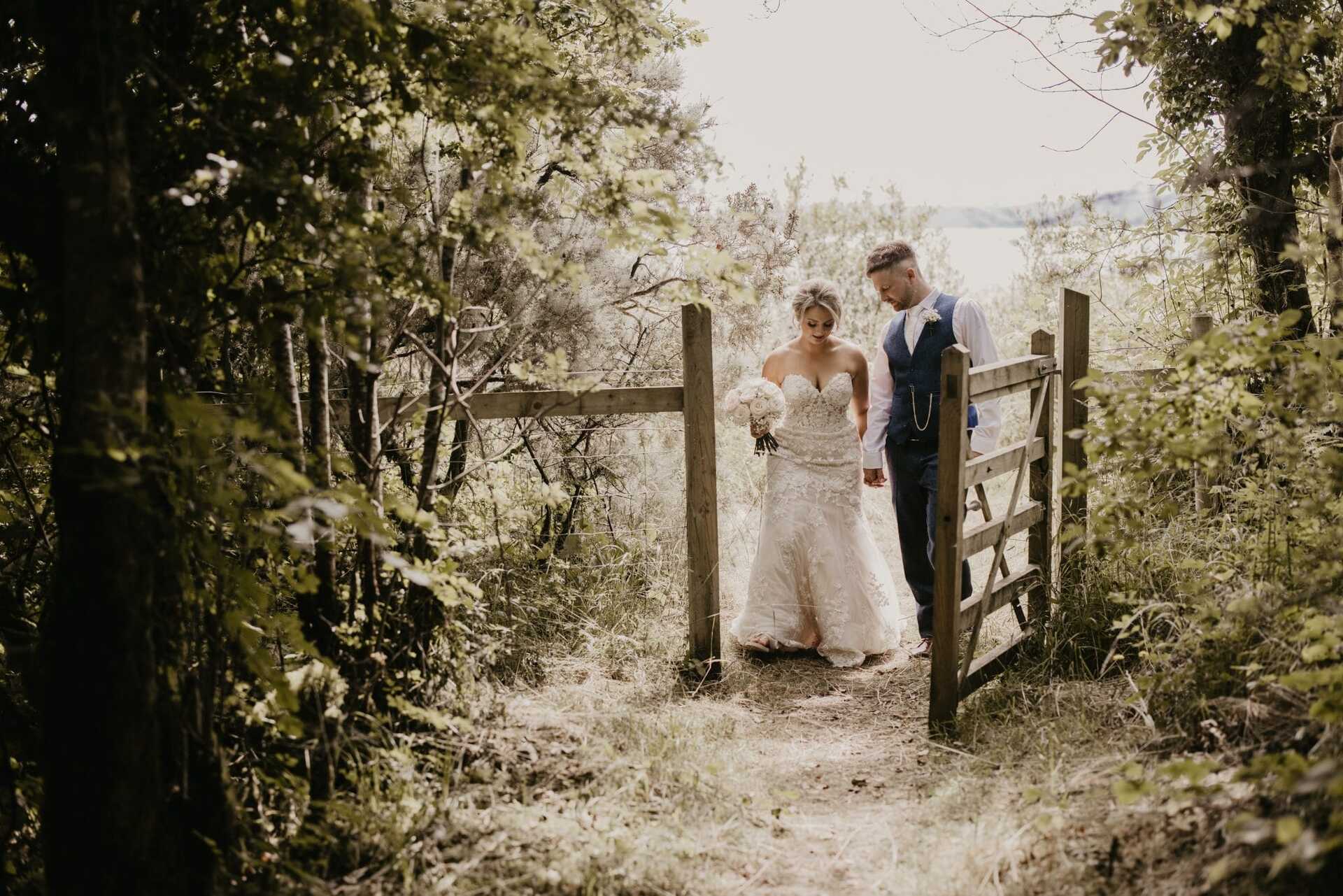 WEDDING WARDROBE
Lisa's dream wedding dress by Essence of Australia caught her eye by accident as she was out shopping for her bridesmaid dresses at Creative Ideas in Armagh. Some things are just meant to be!
"I actually booked a bridesmaid appointment first and everyone thought I was mad because little did I know, the bridesmaids are meant to match the bride's dress! We went for the dress Luna Rachel by Nick Flynn which was in a berry shade and had an off-the-shoulder neckline and lace bodice. The colour suited them all beautifully and complimented them all so much.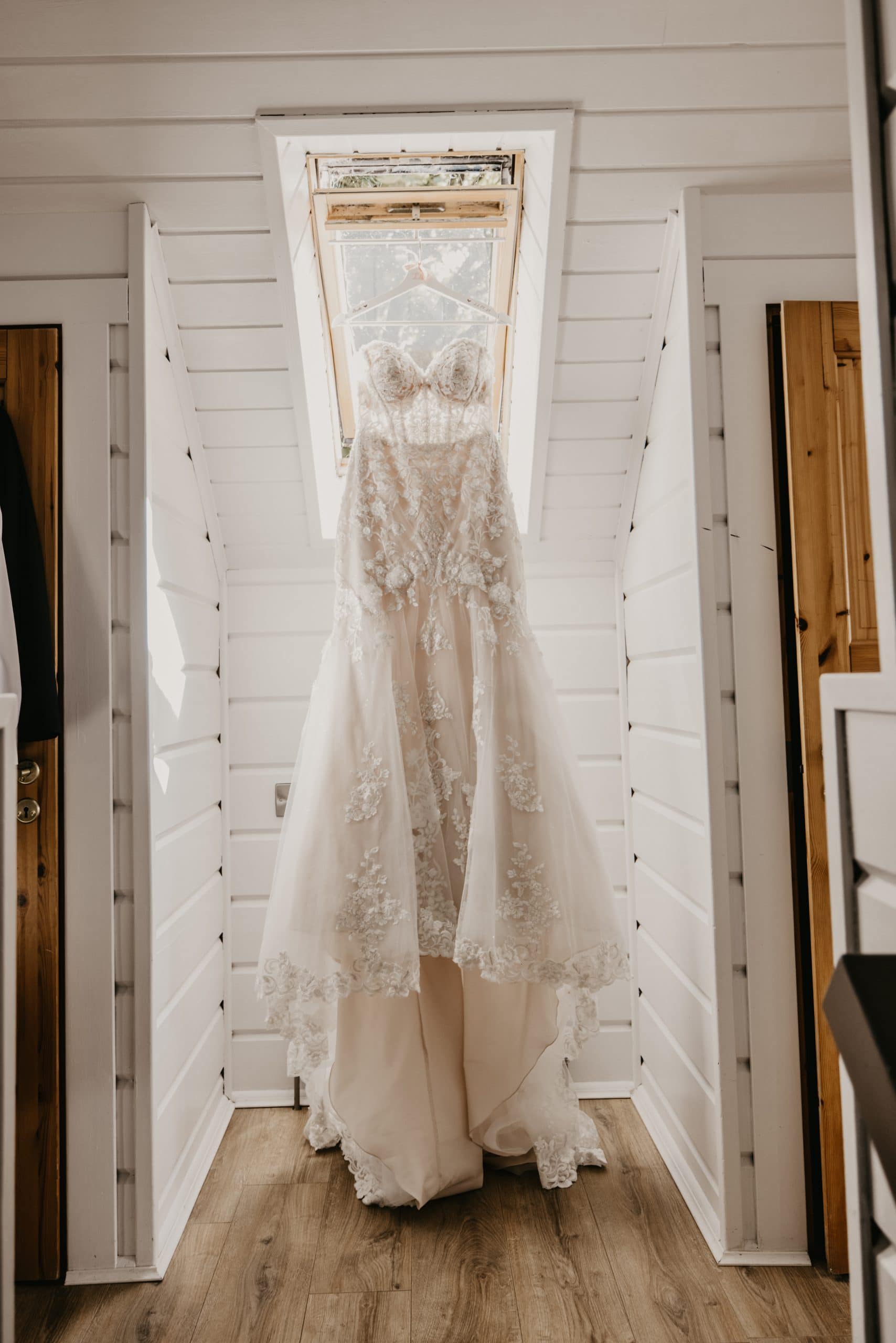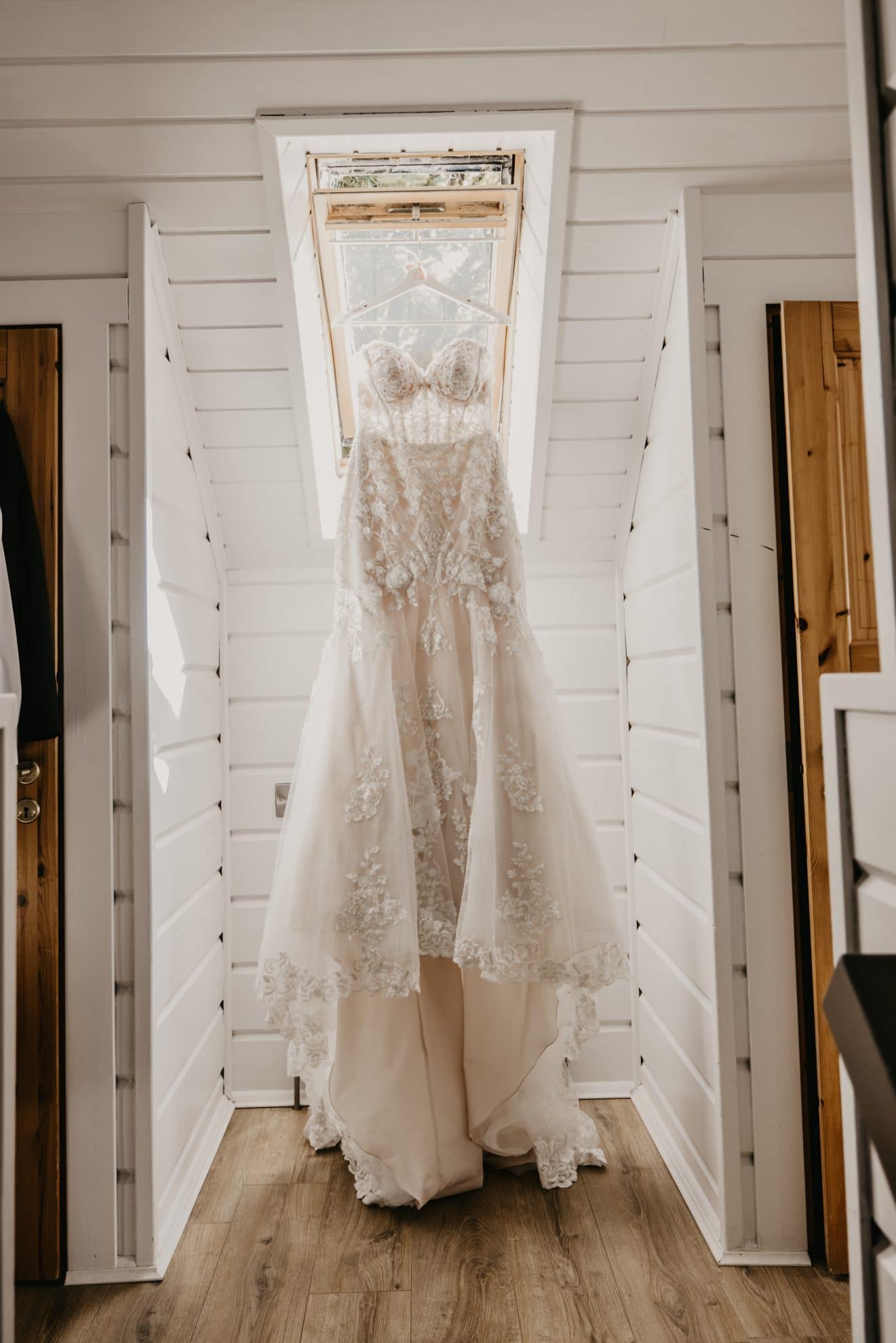 "On the way out of the bridesmaids appointment, I spotted a wedding dress in the corner of my eye and one of the girls in the shop let me try it on. As soon as I saw myself and the reaction of everyone else, I knew it was the one! It was something I never thought of wearing – it was very detailed, strapless, fitted and blush pink!"
RELATED TO: Long Distance Lovers: Brittany and Sean's Markree Castle Wedding
The groom and groomsmen also looked sharp with matching navy three-piece suits hired from Louis Boyd Menswear in Newry. They added a berry tie and shoe laces to match the bridesmaids and add that perfect pop of colour!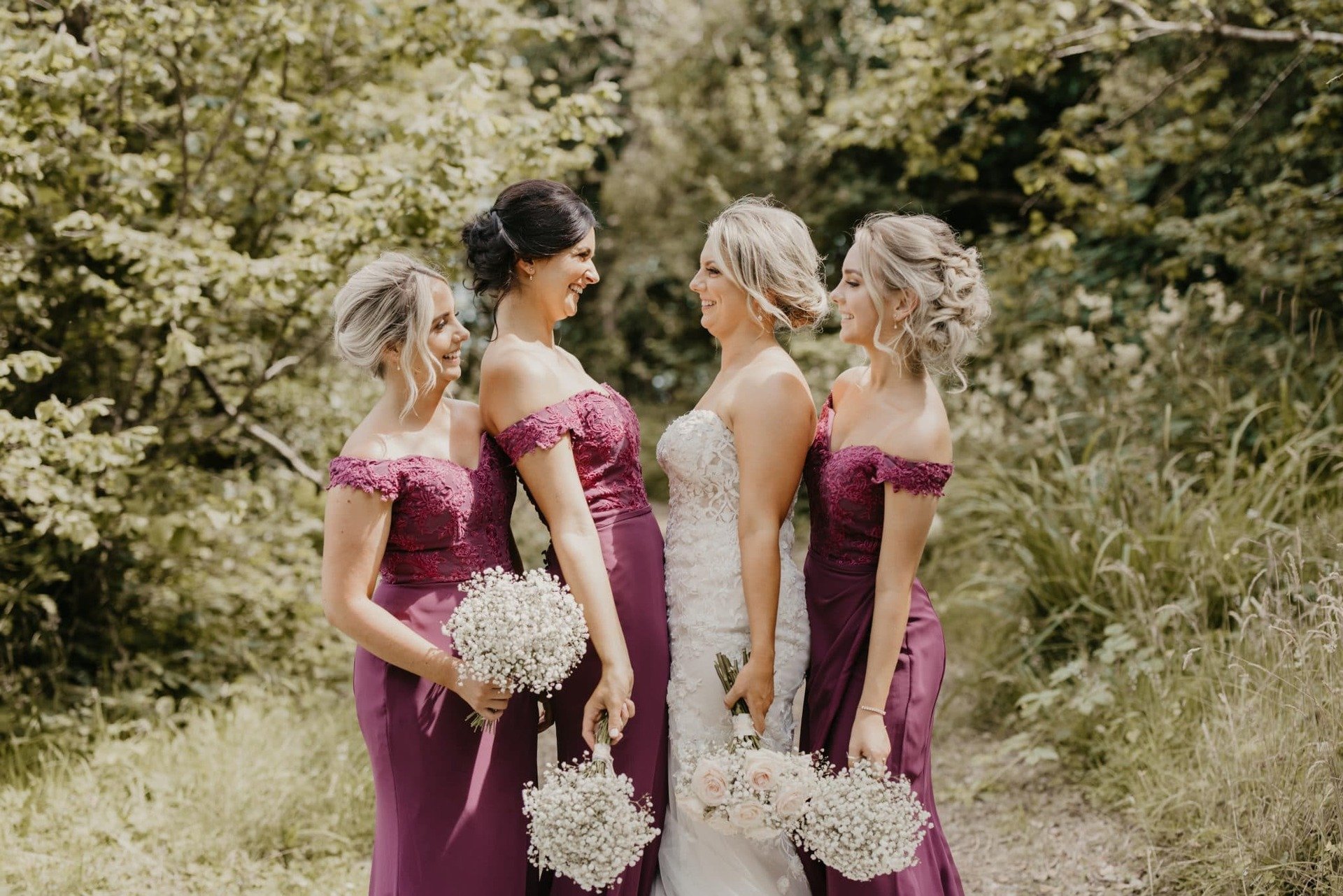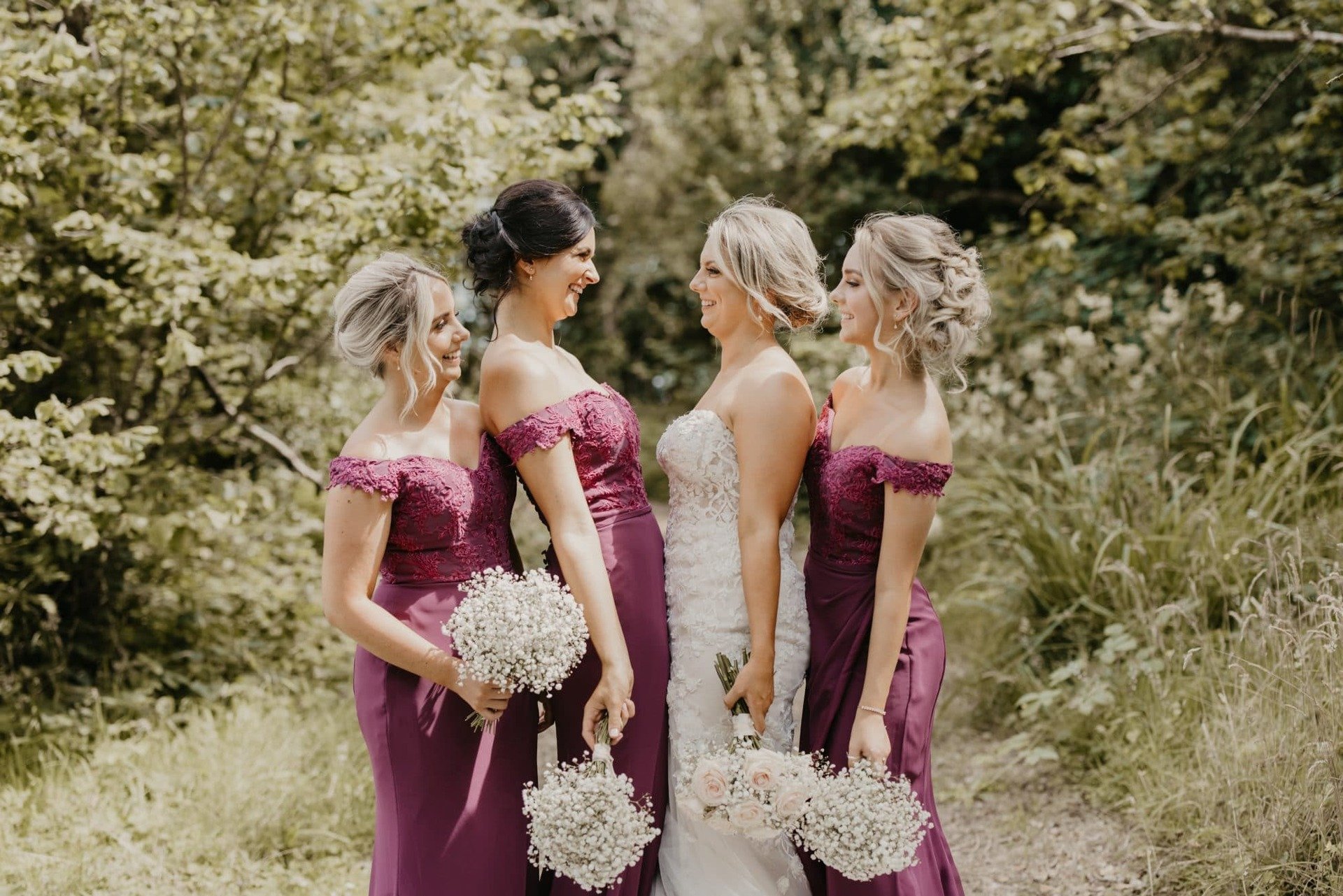 FAVOURITE MOMENTS
Lisa and Matthew will never forget going out on the boat at Lusty Beg to get some chilled and fun photographs with Sasha Treanor!
"We both share a favourite memory which had to be when we went out on the boat after the ceremony," Lisa reminisces. "This gave us time to take everything in and spend time together as everything happened so fast. We had such a laugh before going back and spending the rest of the time with everyone.
"We are not a couple for taking photos and would be quite shy around a camera. I was shocked at how confident we got towards the end of the day – maybe something to do with the alcohol but we ended up really enjoying it!"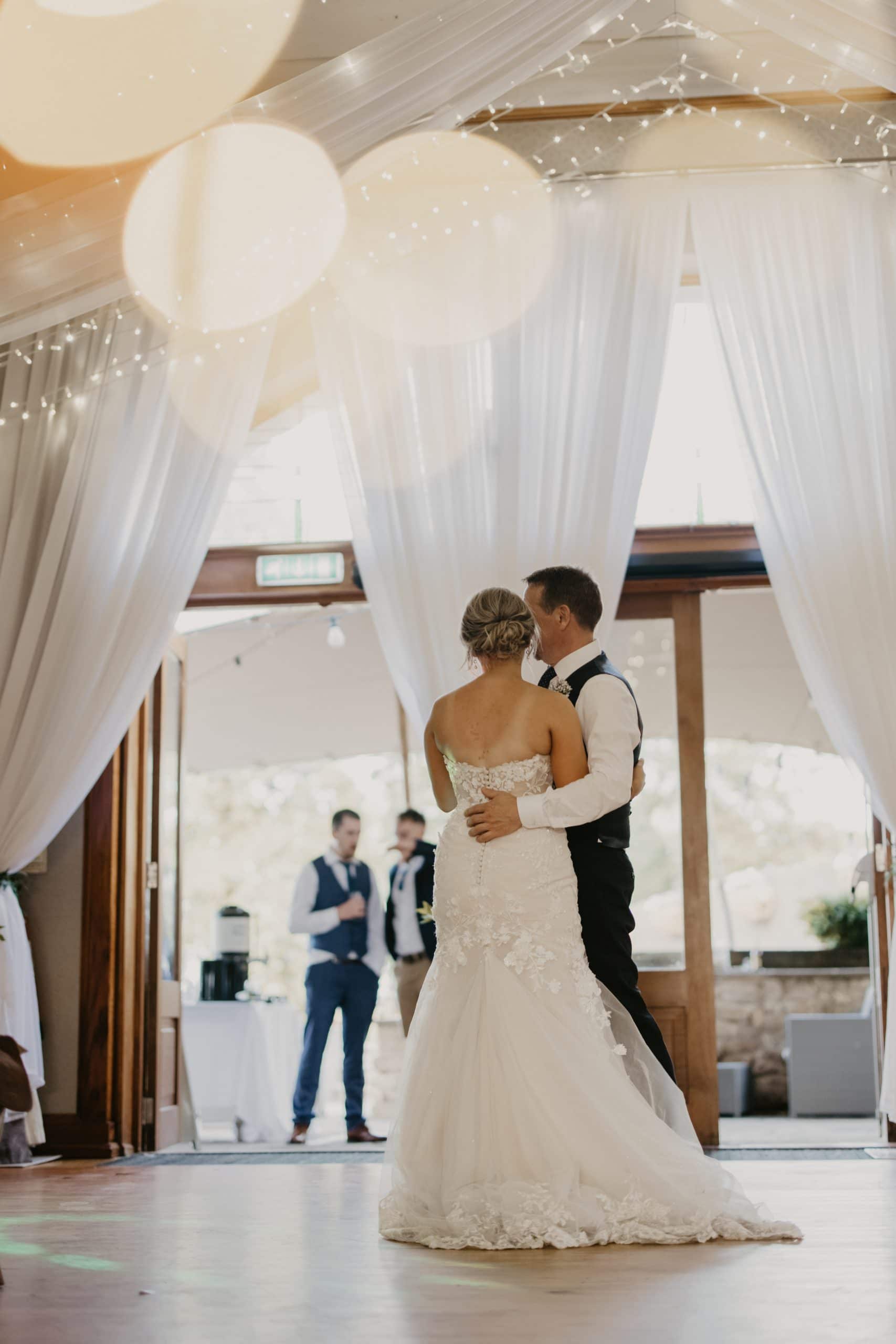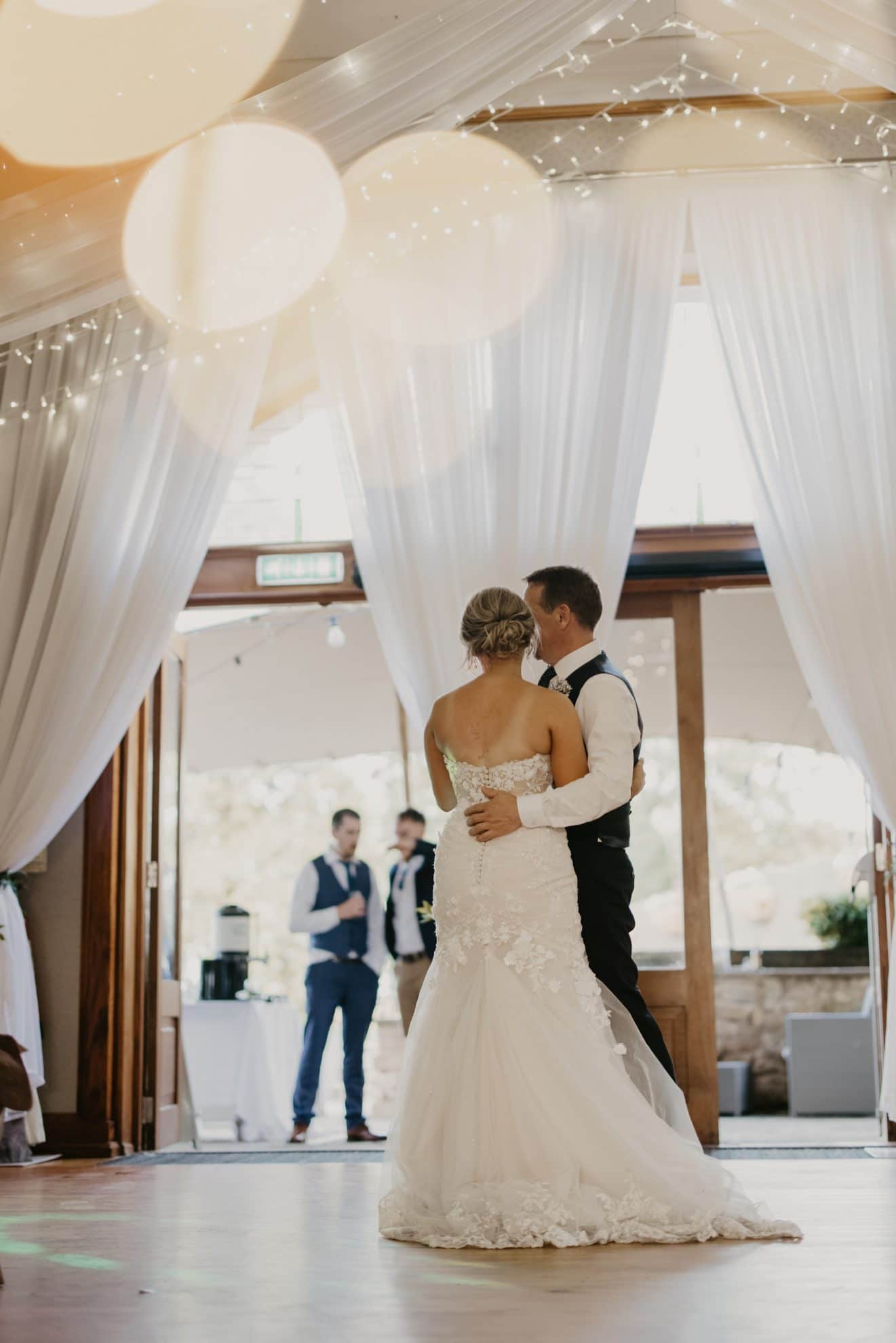 BRIDAL ADVICE
For the brides and grooms-to-be who are in the midst of planning your own dream day, take on board these wise words of wedding advice from our real-life wedding couple.
"We would say to just enjoy it!" Lisa says. "I think everyone would say the same, it goes by so fast. Faster than you think and it's over before you know it. So just take it all in – even the stress! We had the best day with the best people and everything worked out in the end."