An ultra-chic city wedding with a cosy at home reception!
If you're looking for a real-life wedding with all the inspiration for laidback luxury, you're going to love Louise and Daire's day at Dublin City Hall followed by a homily and heartwarming reception.
Find out more details about Dublin City Hall HERE!
Our real-life couple from Crumlin said 'I do' on May 1st 2021 with a ultra-chic ceremony in Dublin City where they got the most amazing photographs! Keep on scrolling for some chic city wedding inspo…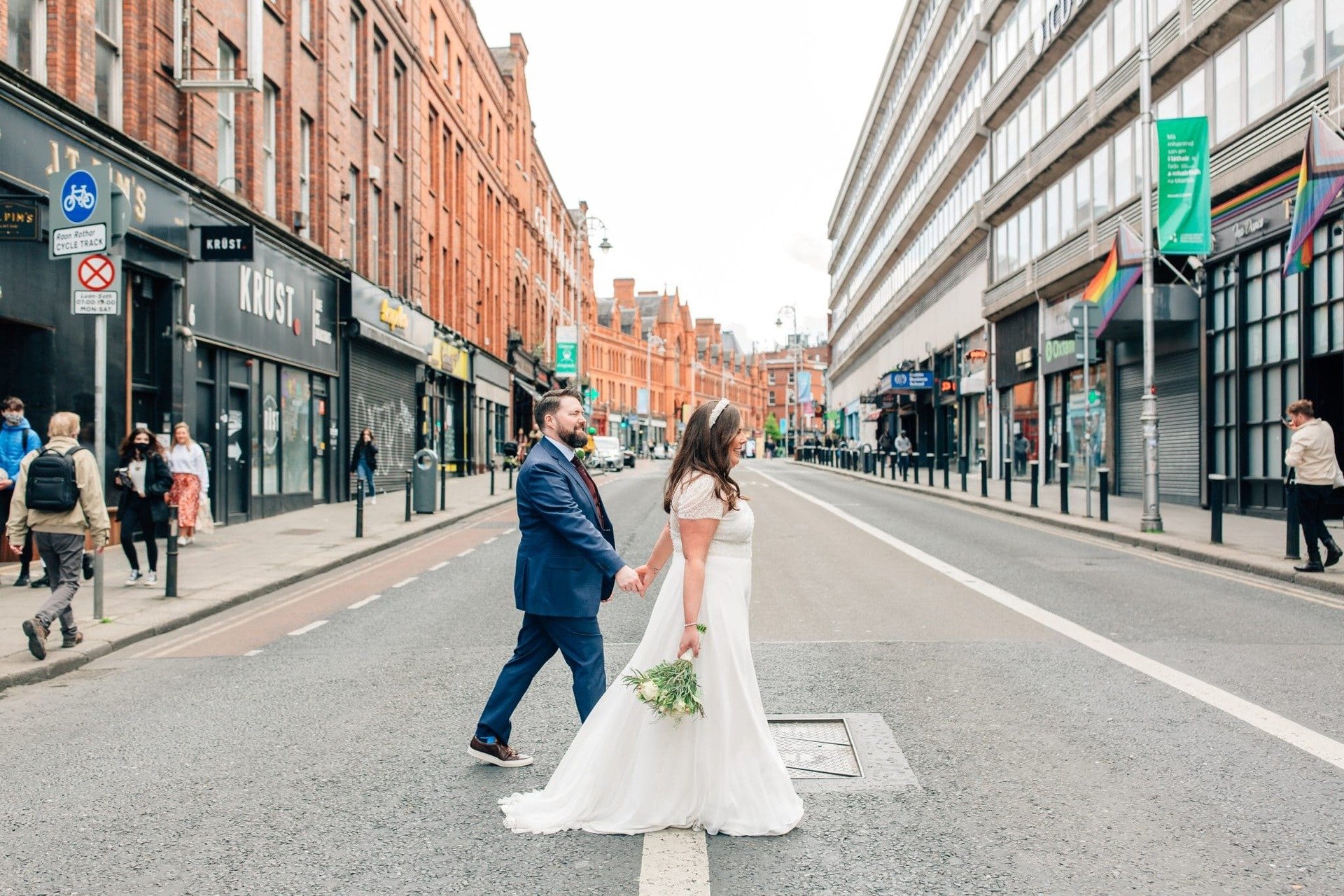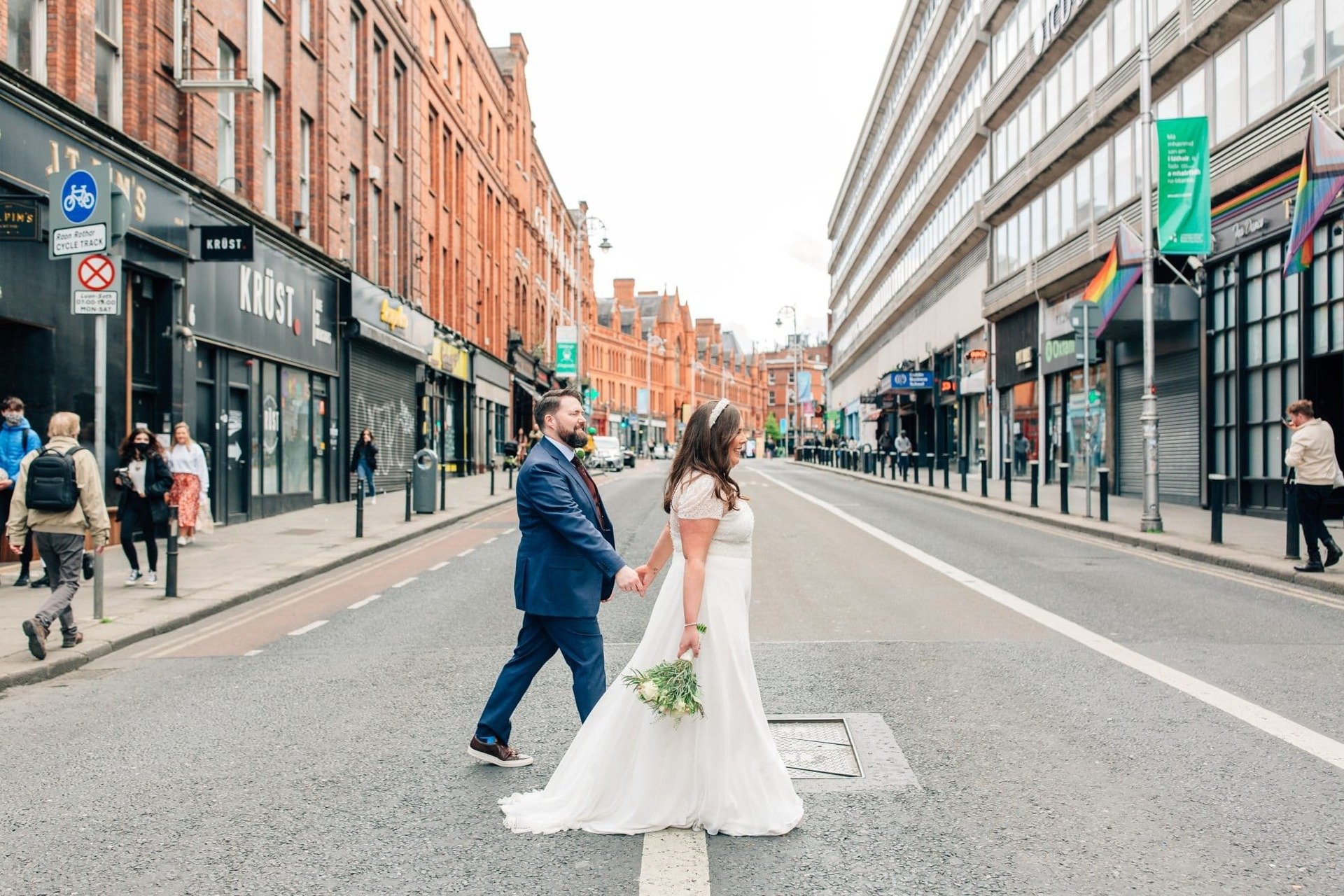 HOW THEY MET
Louise and Daire met on a night out with friends and made things official a few months later in the month of May – the same month they got married!
RELATED TO: 11 Most Romantic Places For A Chic City Wedding
"It was one night out in March 2013 for a pals birthday where Daire happened to be with a few of his friends," Louise says. "We ended up chatting outside most of the night, and that was that really! We dated for a couple of months and made it official in May that year.
"Since then, we did long distance while I was in New York for a year and then moved in together, got a dog together, bought a house and got married!"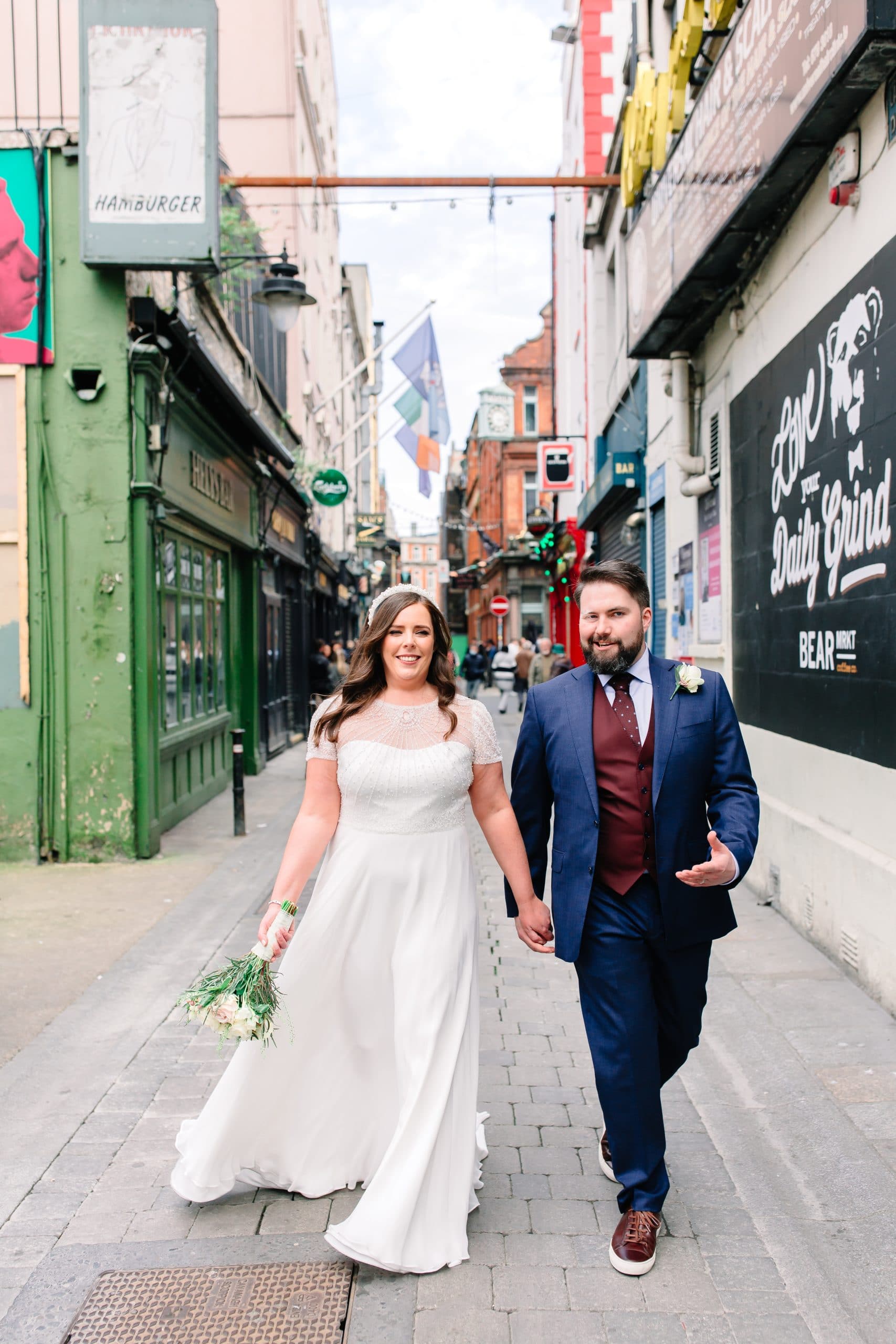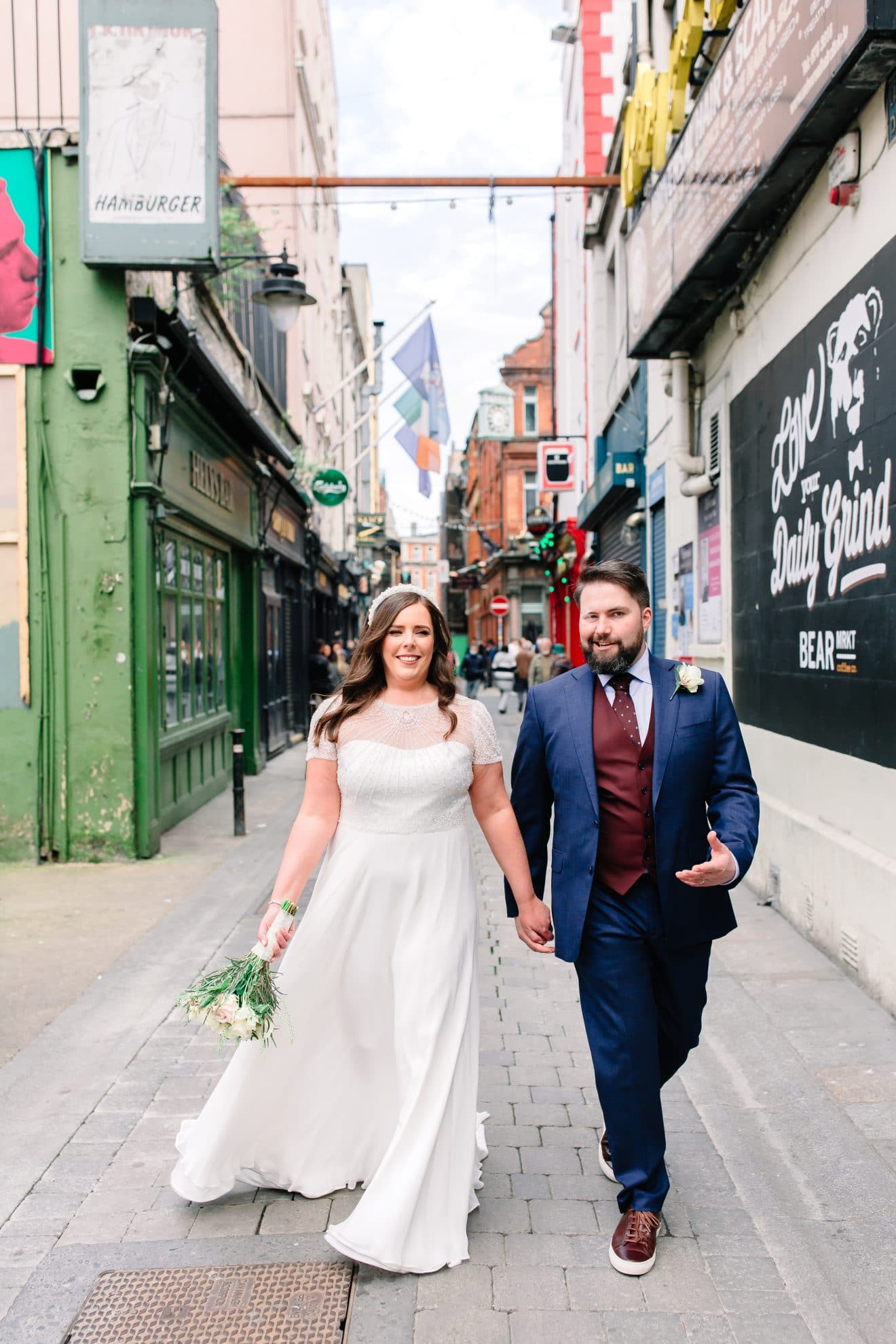 THE PROPOSAL
After six years together, Louise and Daire got engaged in their brand new home. There's nothing quite as sweet as a cosy at home proposal and Daire pulled this one off perfectly!
"I was completely caught off guard when Daire proposed," Louise says. "It was a Monday, I had been working late and was just expecting a lazy evening at home. He collected me from a friend's house and when we arrived home he asked me to wait in the car. I was a bit curious as to what he could be up to.
RELATED TO: Floral Fantasy: Sharon & Gary's Ultra-Chic Wedding At The Loft
"Next, he led me inside and covered my eyes bringing me into the dining room. There were candles everywhere, flowers, chocolate strawberries, and jelly sweets (my favourite!). My mind assumed this was to celebrate our new home. That is, until he got down on one knee with a ring in hand asking me to marry him. He definitely surprised me! Not your usual Monday evening."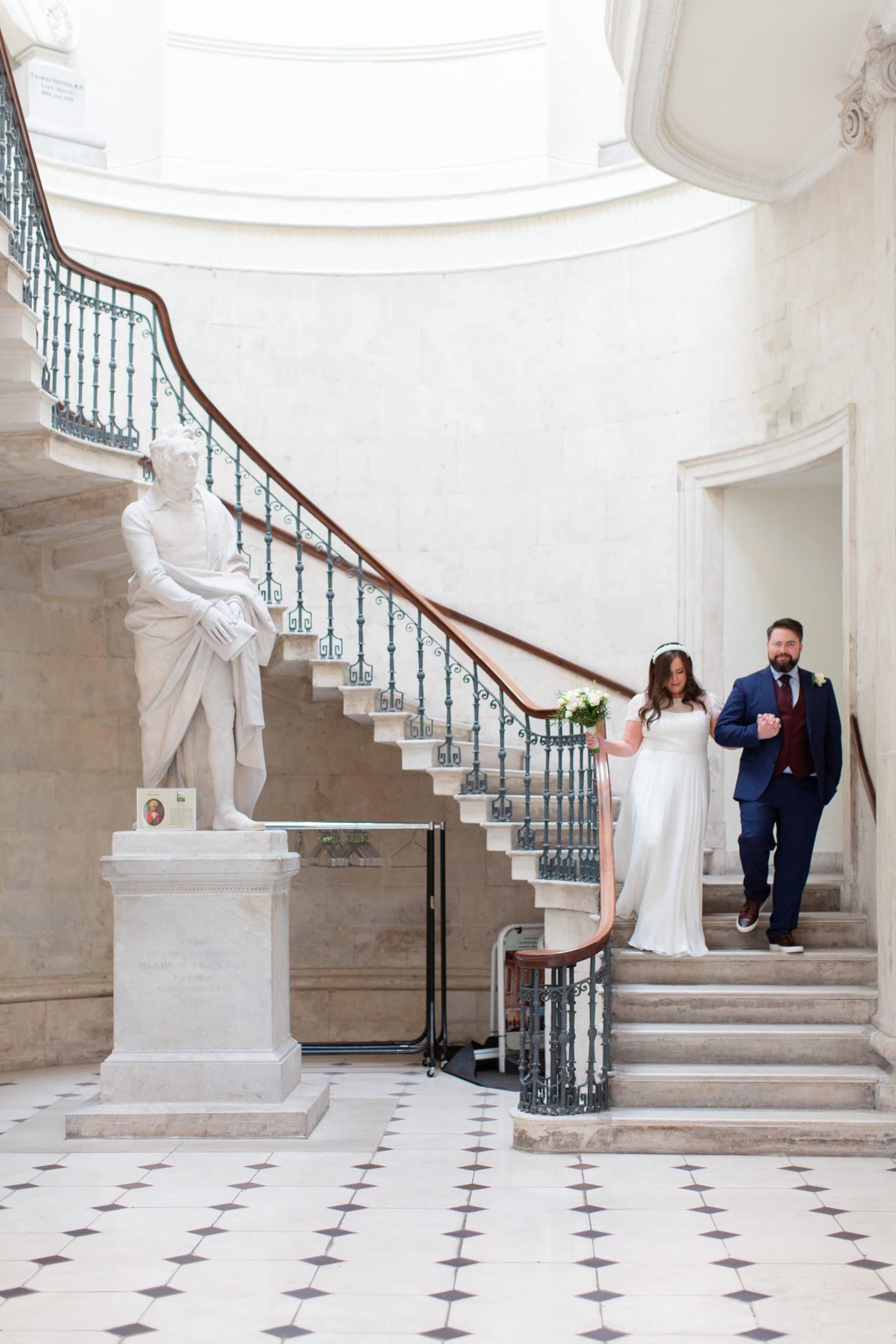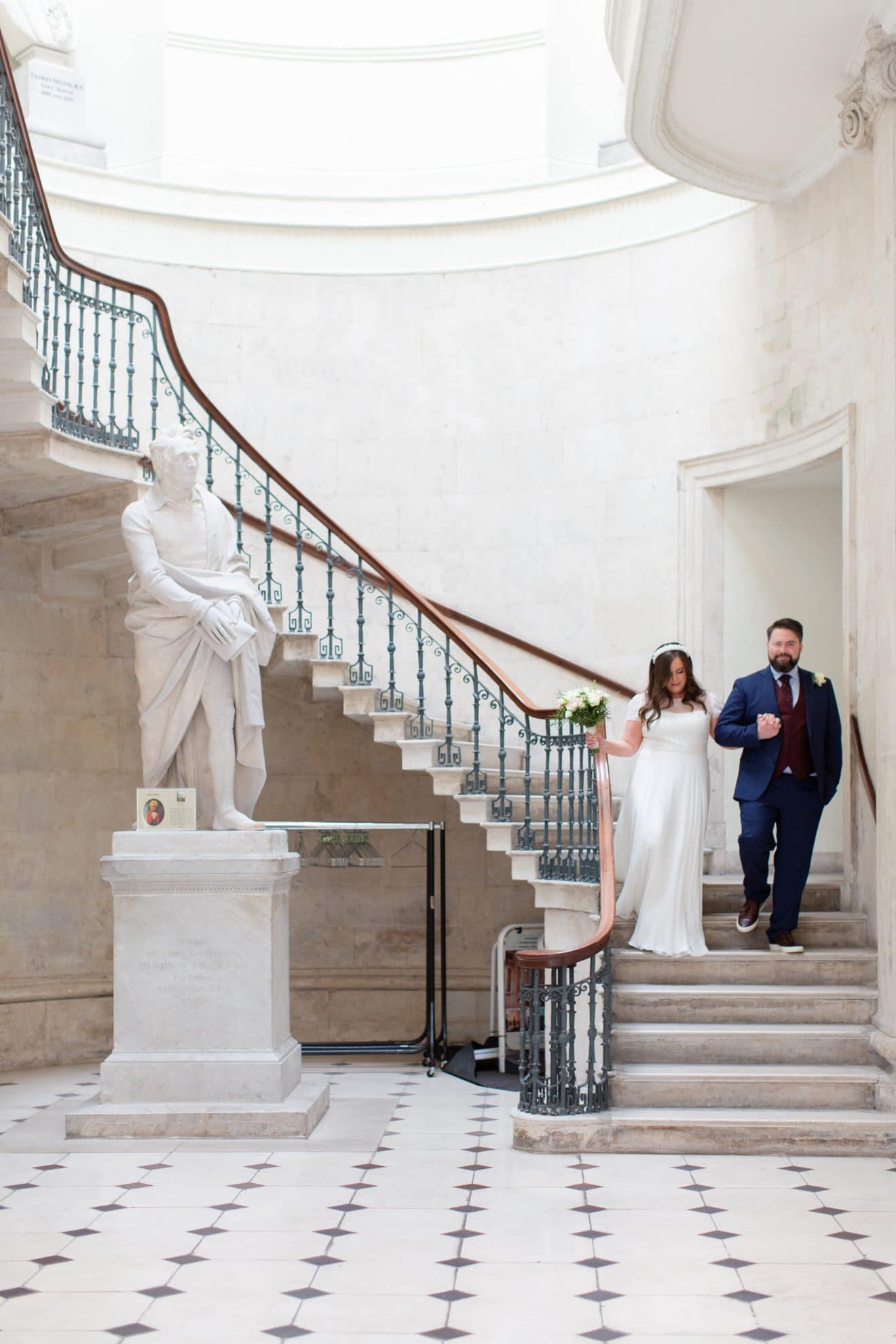 THE PLANNING PROCESS
Before they got stuck into wedding planning, Louise and Daire went on the hunt for the dream engagement ring which they had custom made by Celt & Clan Jewellery who also designed their wedding bands!
Louise continues: "We were engaged in 2019 and wanted to time to enjoy that and be able to plan and save so we always aimed to choose a date a little bit out. When it came to the wedding itself, we both always wanted a Dublin wedding, so that was easy.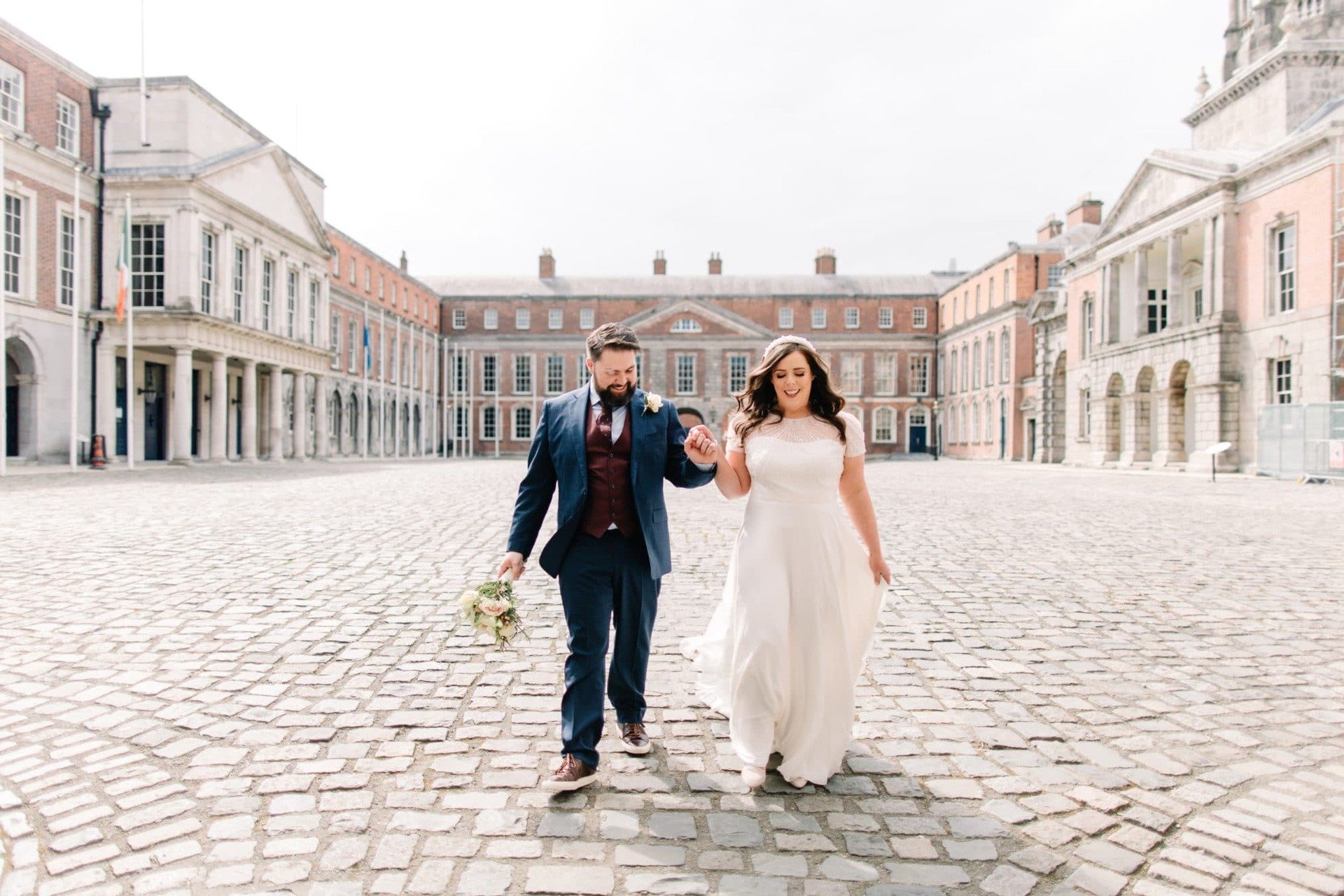 "The challenging part came with Covid and restrictions. We had to change venue a few times, first from Thomas Prior Hall, which we had chosen to facilitate a large guest list, to The Westbury. Then we changed from The Westbury to Daire's family home once we could only have our family present.
RELATED TO: A Modern Fairytale: Hannah & John's Dublin City Wedding
"Covid restrictions definitely provided the most challenges, especially when nothing was set in stone. It was one of those situations where we could control the controllables and everything else we just had to roll with it. However, once we knew it could only be six people at the ceremony, we still wanted to go ahead and we had a perfect day celebrating with our family."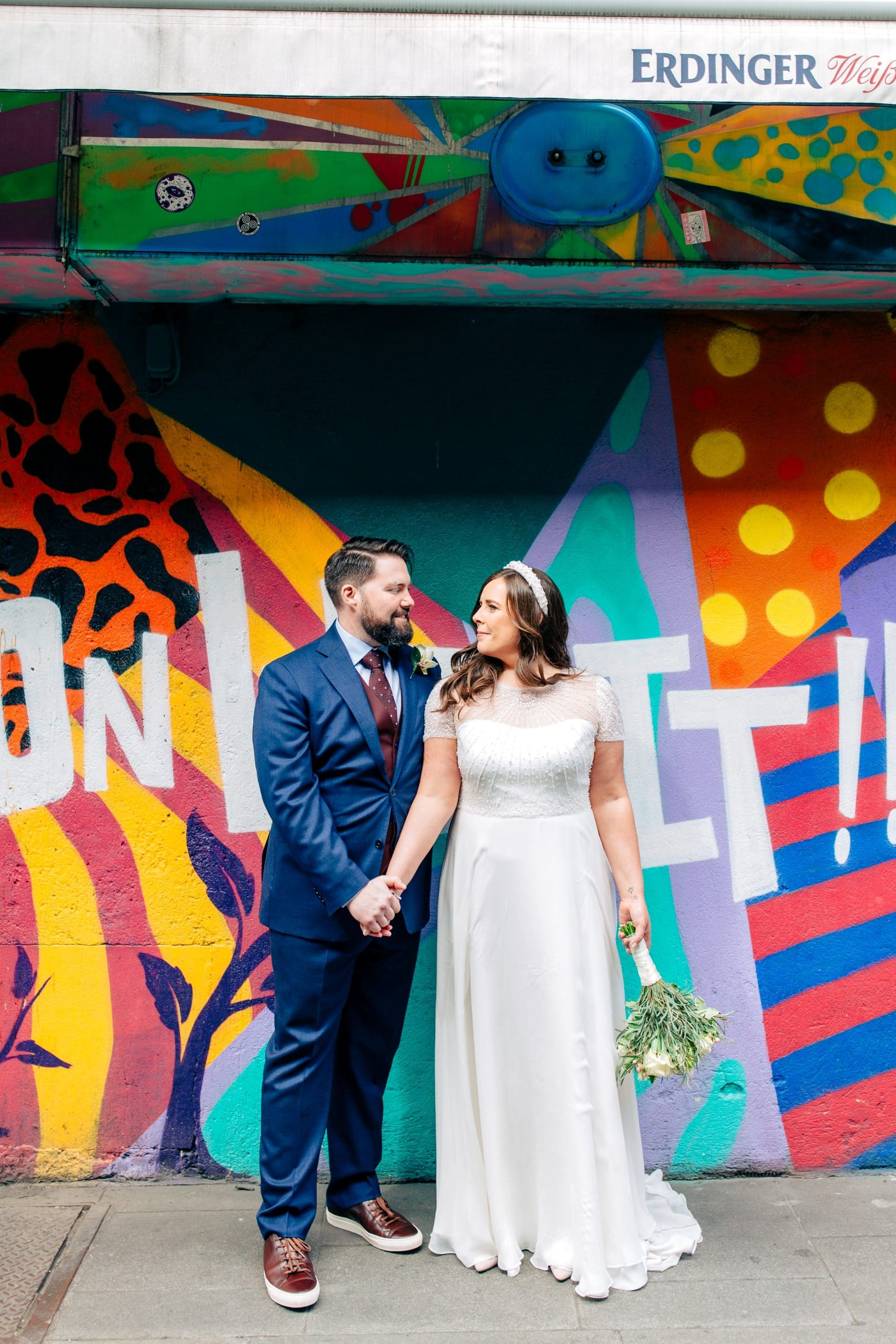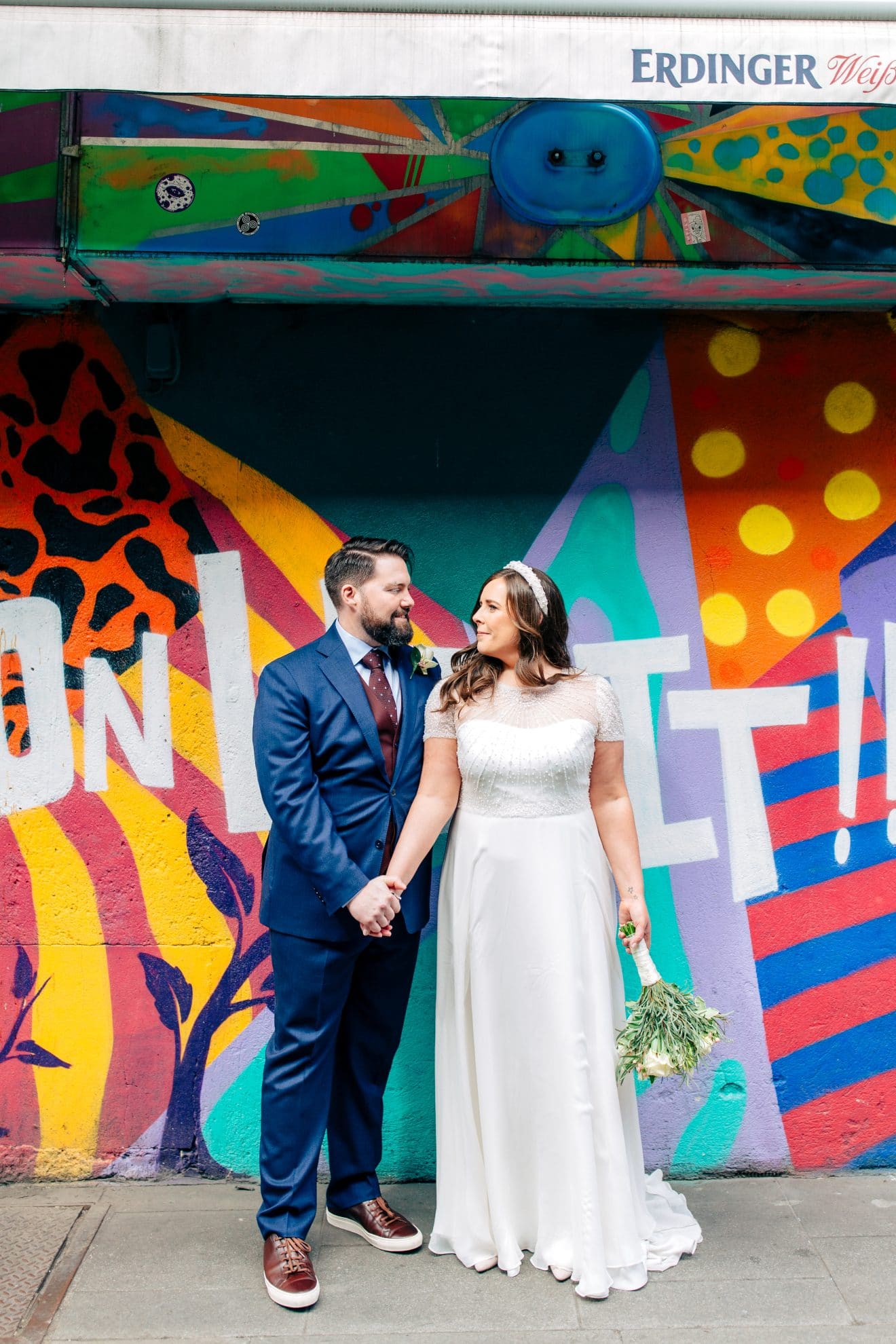 THE DREAM TEAM
In the end, Louise and Daire decided on Dublin City Hall for their vows with six of their closest family and friends in attendance.
"It's such an iconic building and once we knew we were getting married in Dublin, it had to be City Hall," Louise says. "It's so beautiful inside. Even with restrictions, it still felt really special and we were lucky to have friends outside to welcome us afterwards."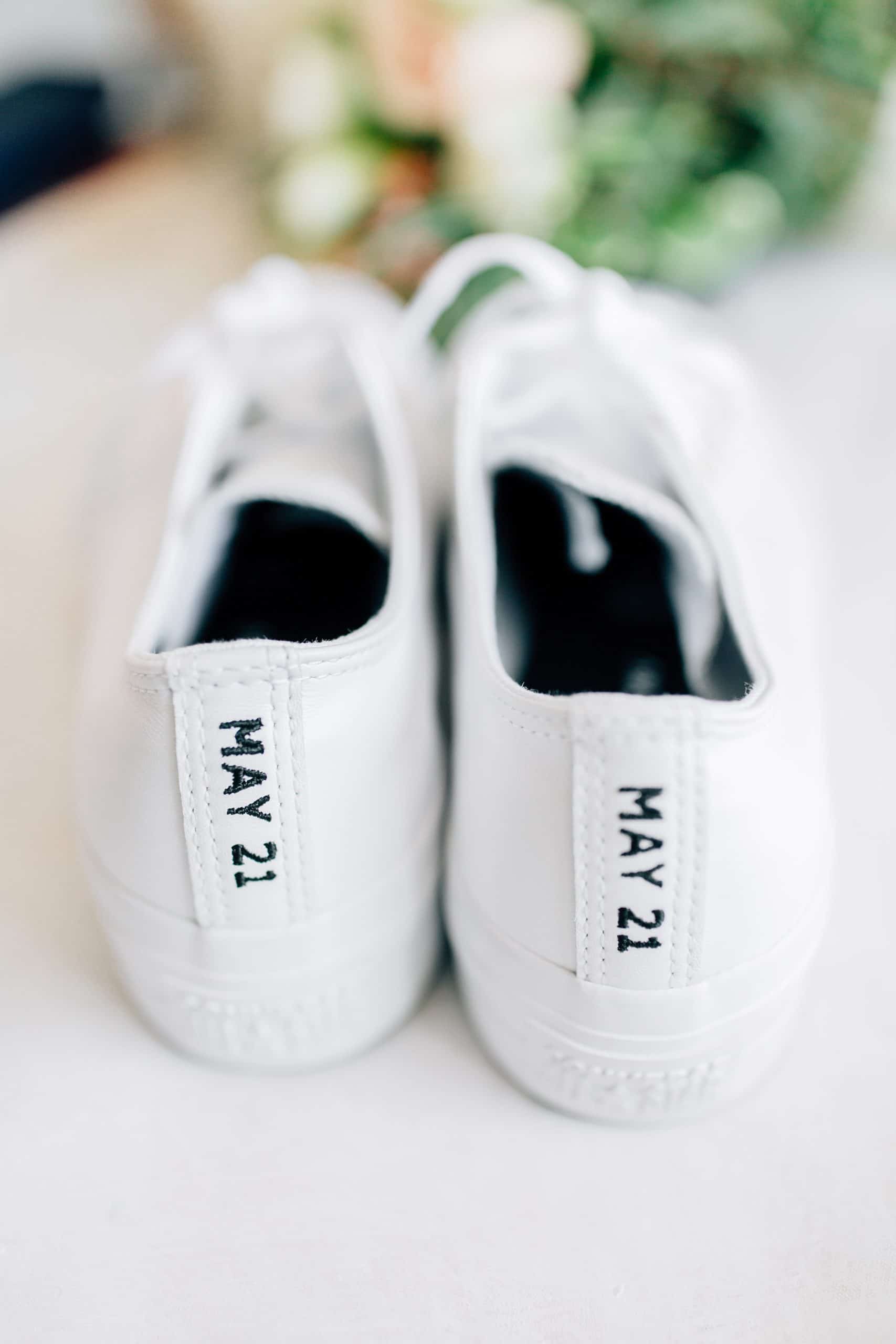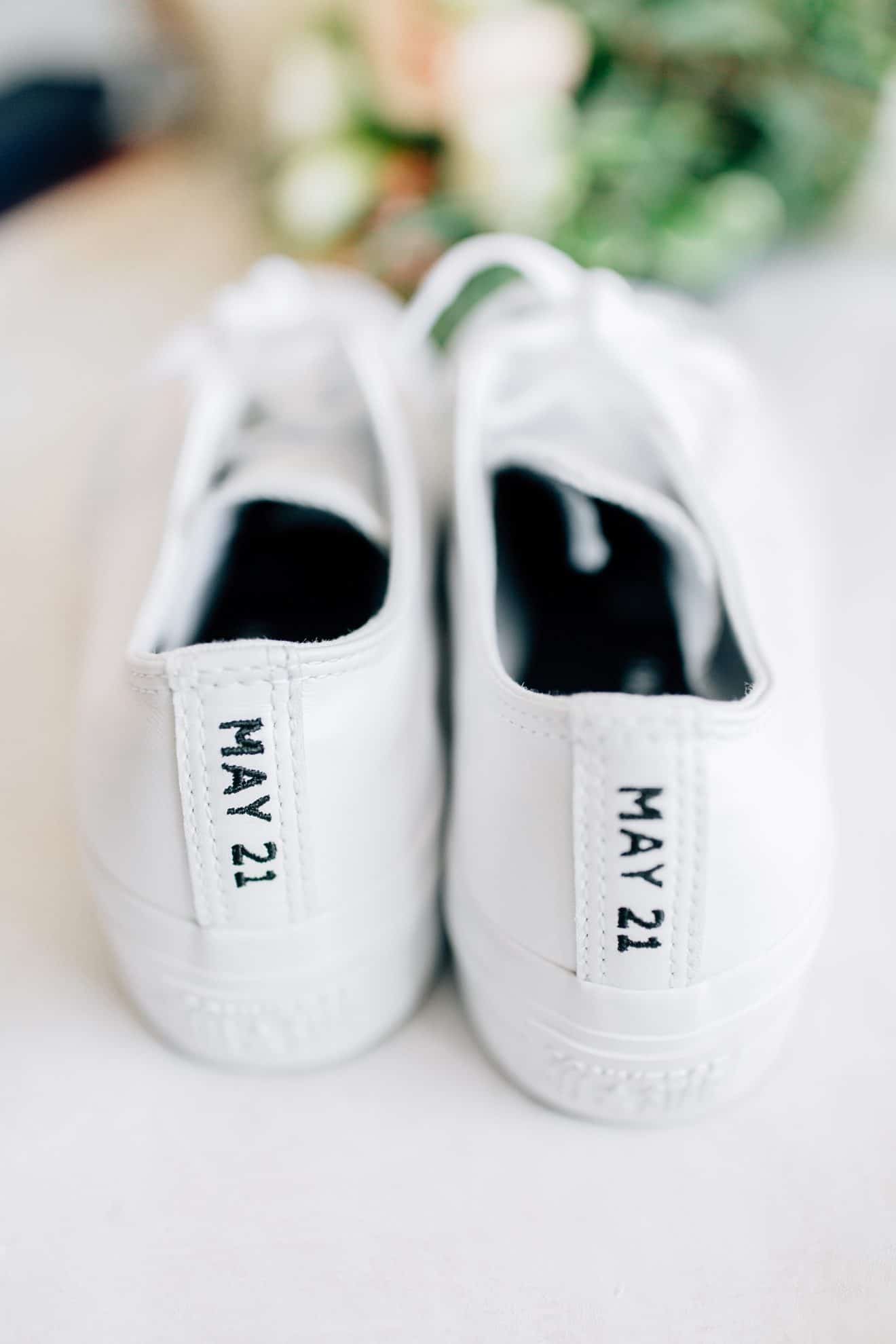 "Our reception was held in Daire's family home, which was perfect considering only family could be there. We still made sure to include wedding traditions though.
"We had a small single tier cake which was made by Caroline Goulding. It was an elderflower and gooseberry buttercream cake and it turned out absolutely beautiful. We also did wedding speeches out in the garden and even had our first dance.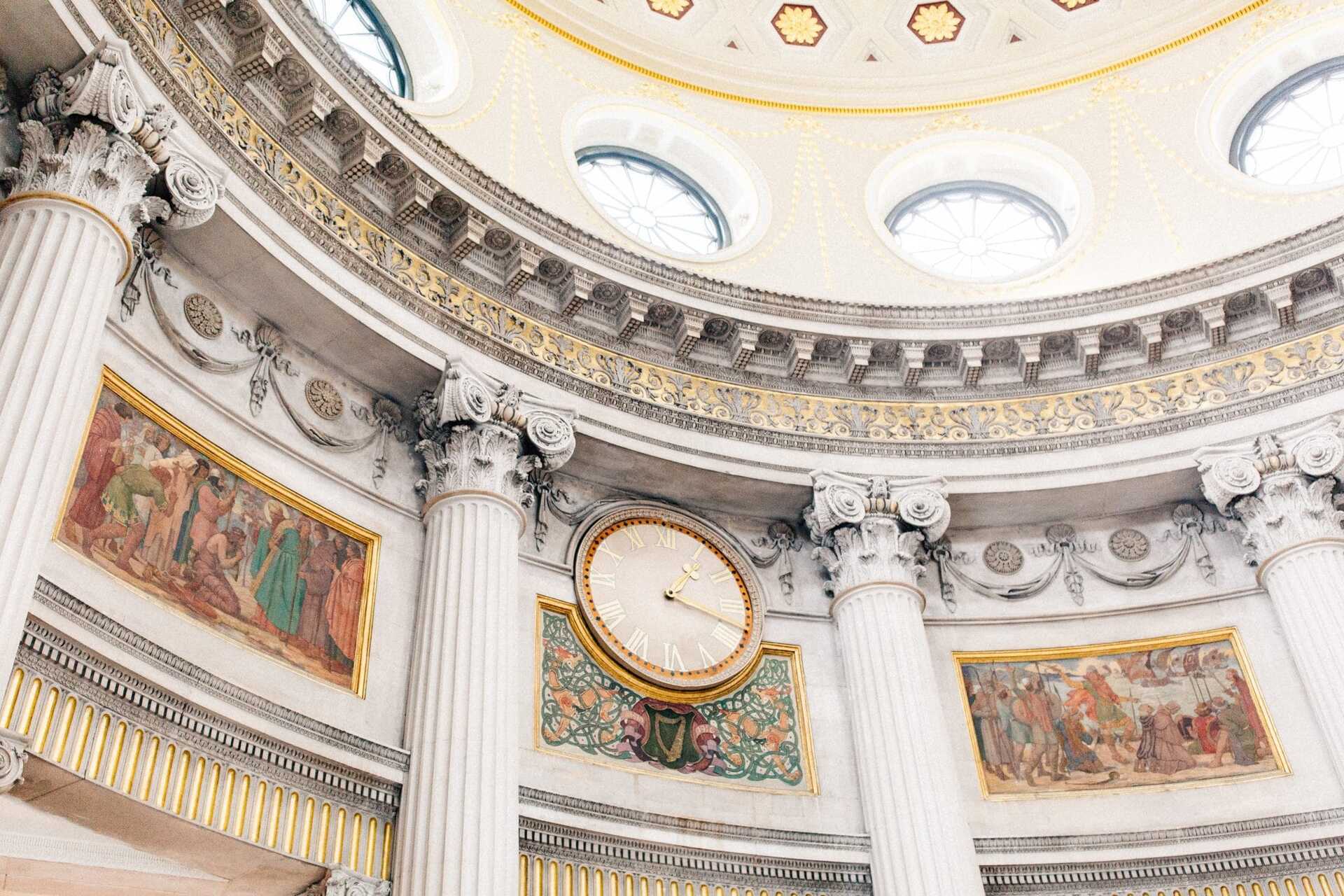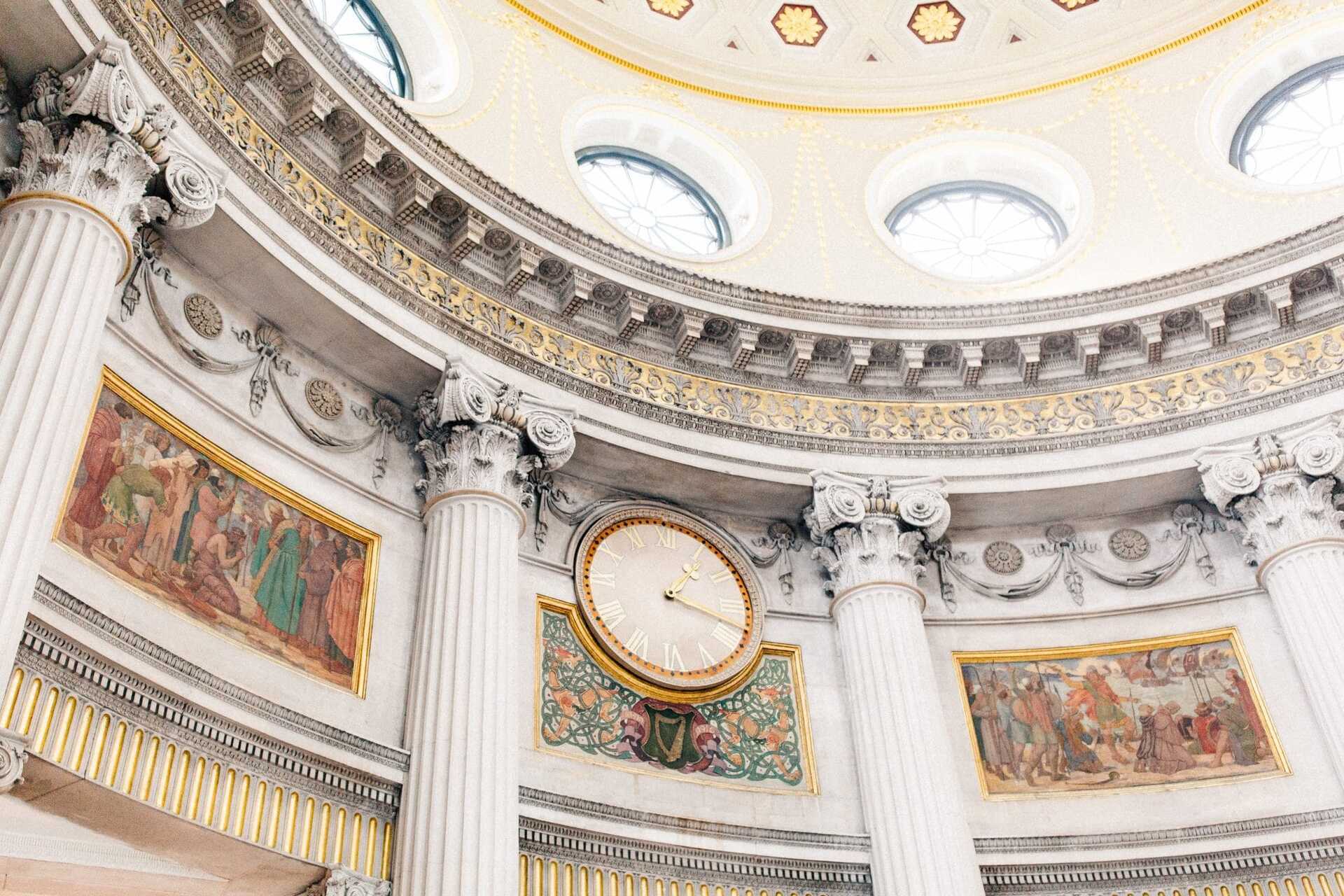 "Mary O'Mahoney provided some catered food, which was so helpful, considering there were restrictions in place. We organised some canapes for our family once they arrived, and had everything else buffet style."
The flowers were by Flemings Florist who created beautiful baby pink and white rose arrangements. Louise looked like a real-life princess with her hair styled by Shauna O'Donoghue at Wildflower and makeup by Breifne Keogh.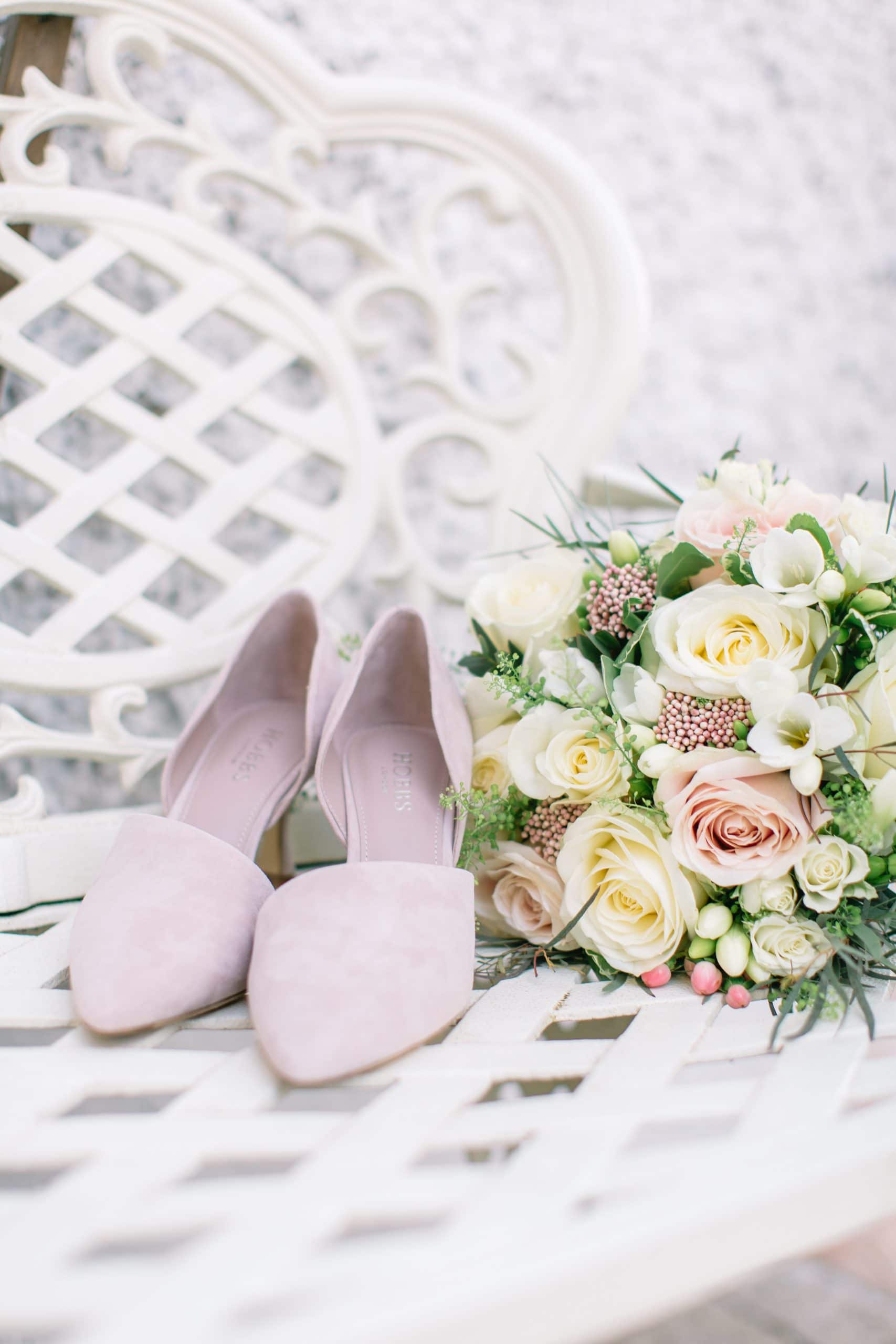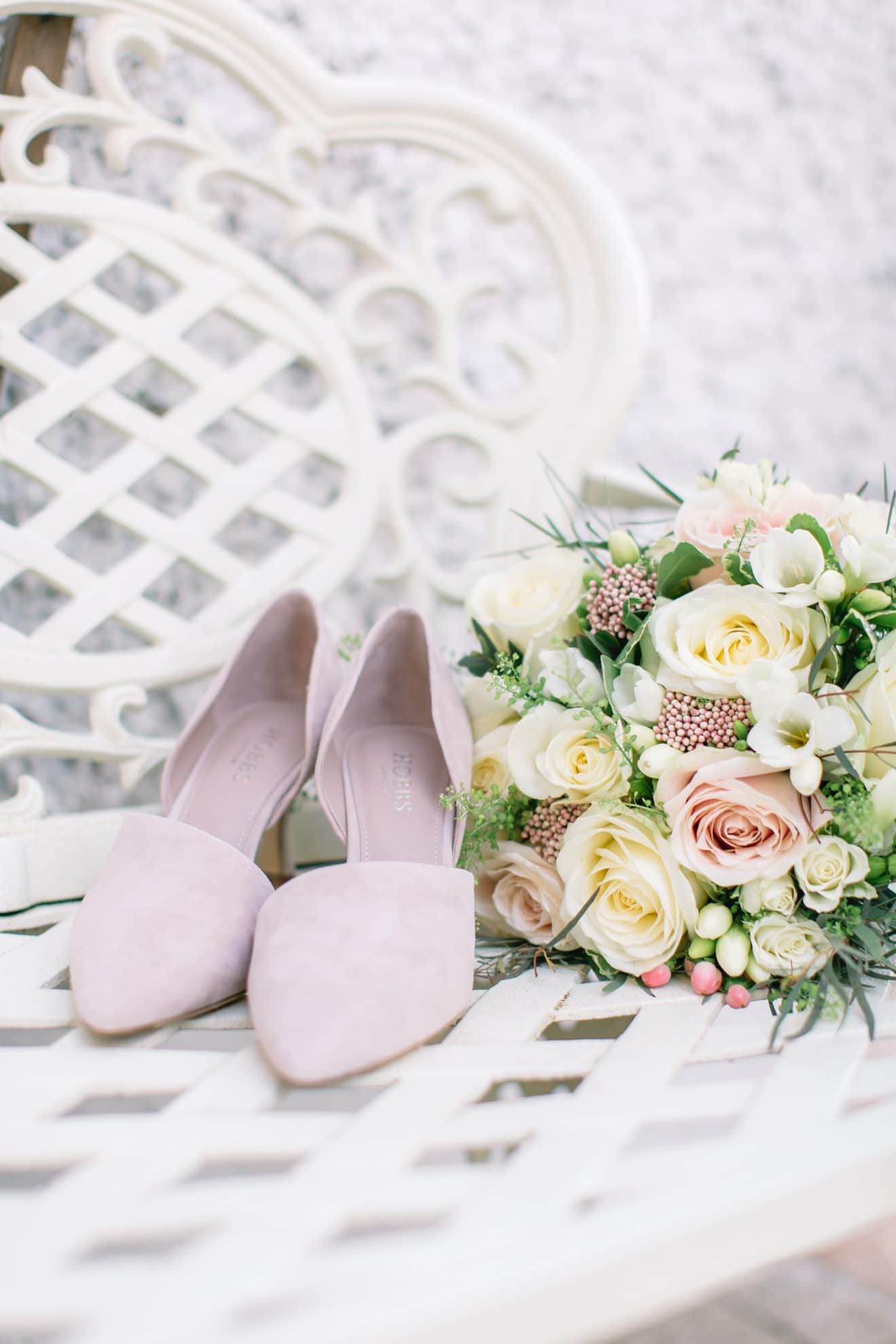 CAPTURING THE DAY
"Niamh Smith from The Photography Hub captured our day, and the photographs turned out amazingly," Louise says. "With so many restrictions in place, it was still really important for us to have those memories captured and Niamh did an amazing job.
RELATED TO: Cute & Colourful: Clodagh and Philip's Kilkea Castle Wedding
"Niamh had been the photographer at my sister's wedding as well as a number of our friends. Their photographs all turned out so beautiful and we had seen first hand how great Niamh was on the day."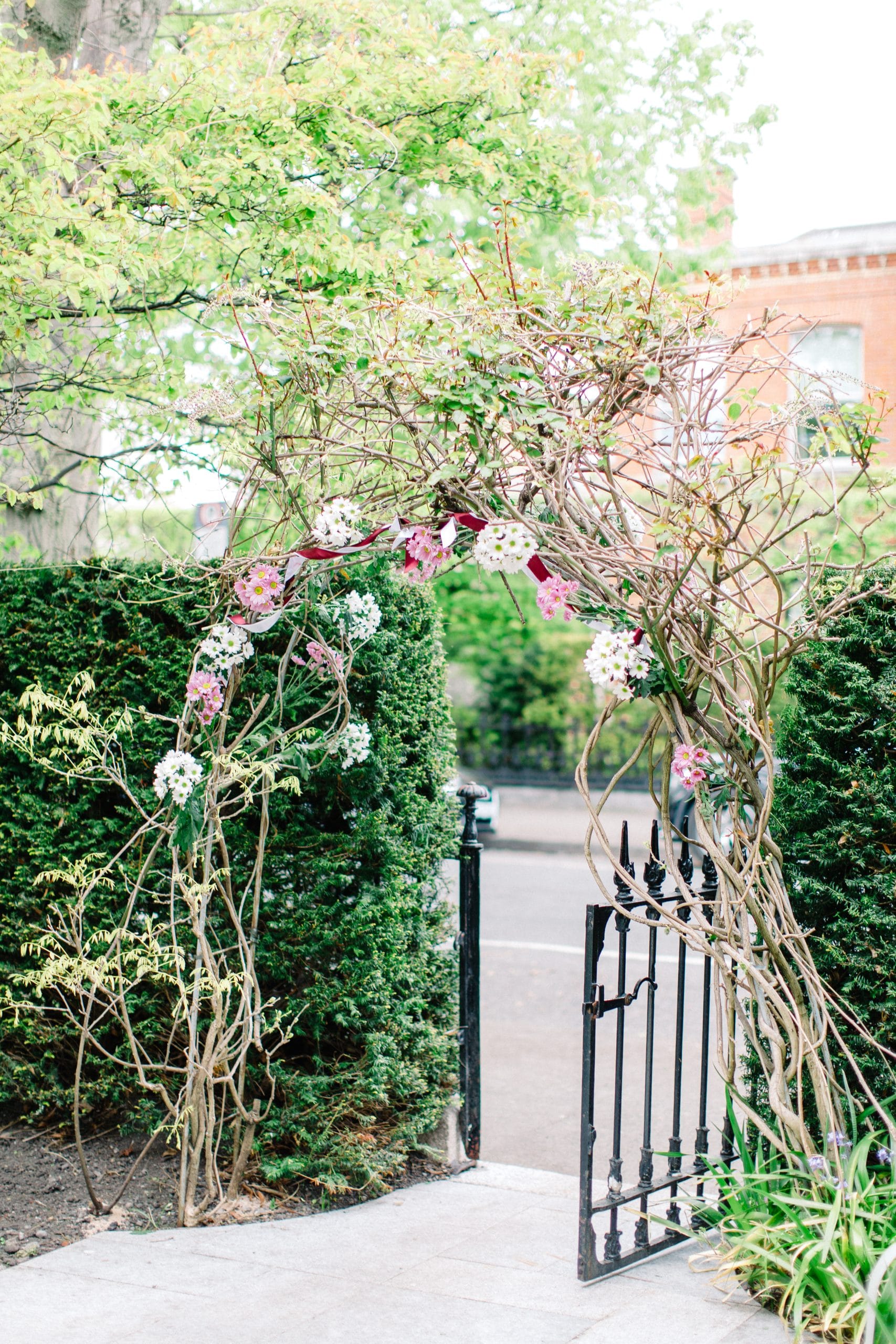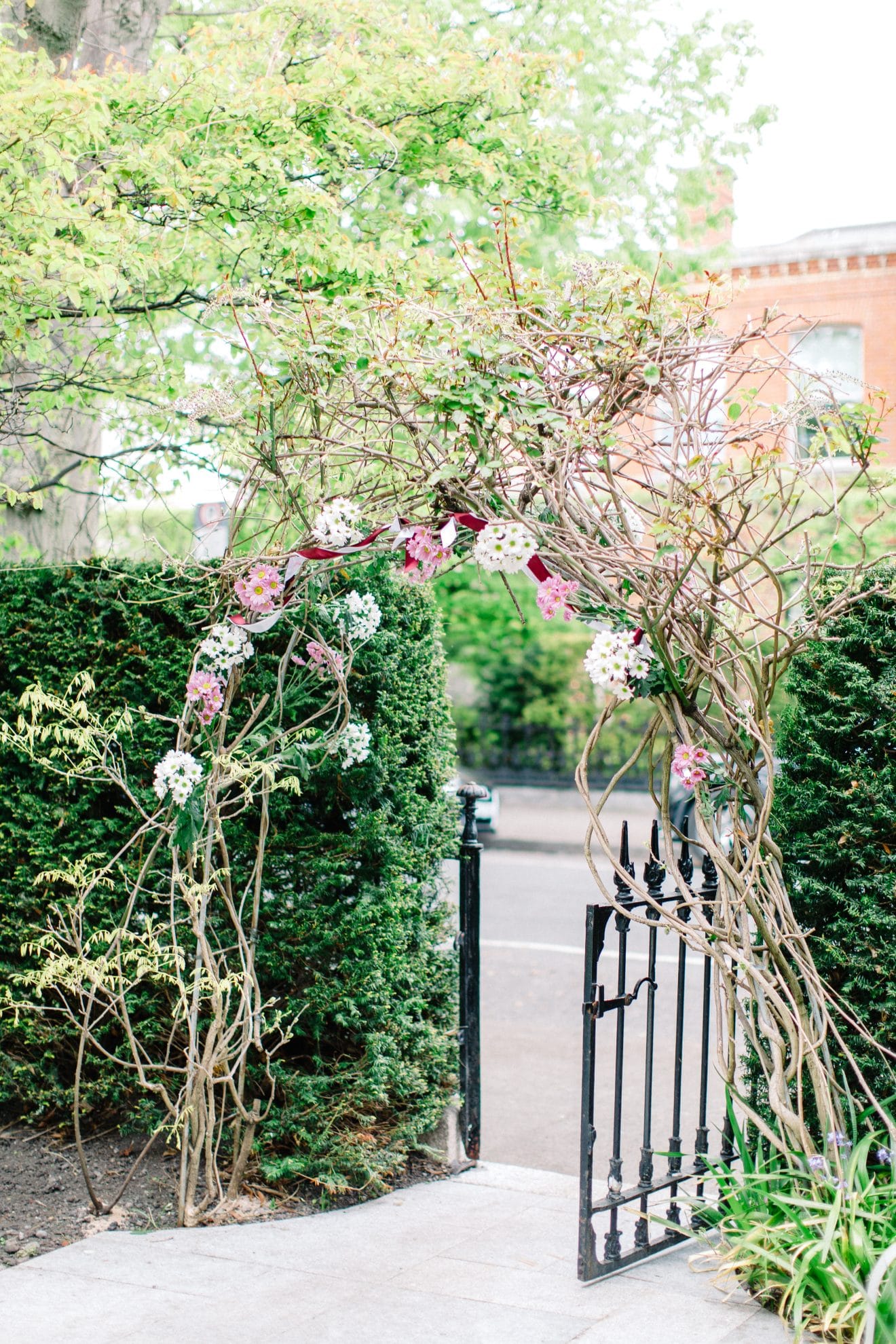 WEDDING WARDROBE
Louise looked like a dream in a Jenny Packham flowy dress with beaded details frim Sharon Hoey in Dublin. Daire also looked dapper in a navy suit and wine waistcoat from Louise Copeland & Sons.
Find out more details about Louis Copeland & Sons HERE!
Louise says: "I went with a Jenny Packham dress purchased in Sharon Hoey. I had a wonderful experience with Sharon and Orla choosing my dress. I have always loved Jenny Packham dresses. They always bring the glam with the beading, but are also so comfortable.
"I was able to move freely in it without worrying too much about trains etc. I added a pearl hairband from Aura Bridal to complete the look and my shoes were a simple nude court heel from Hobbs London."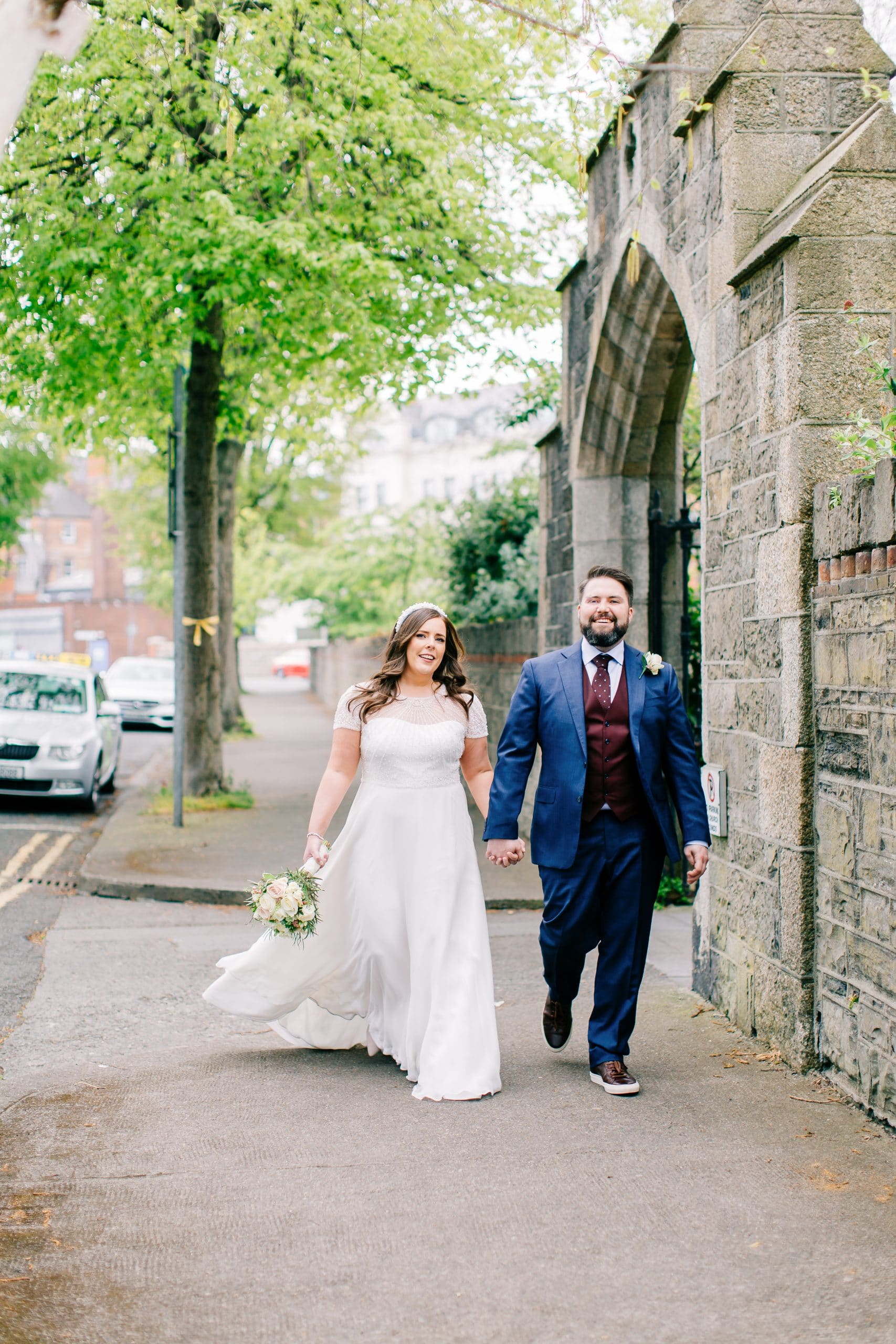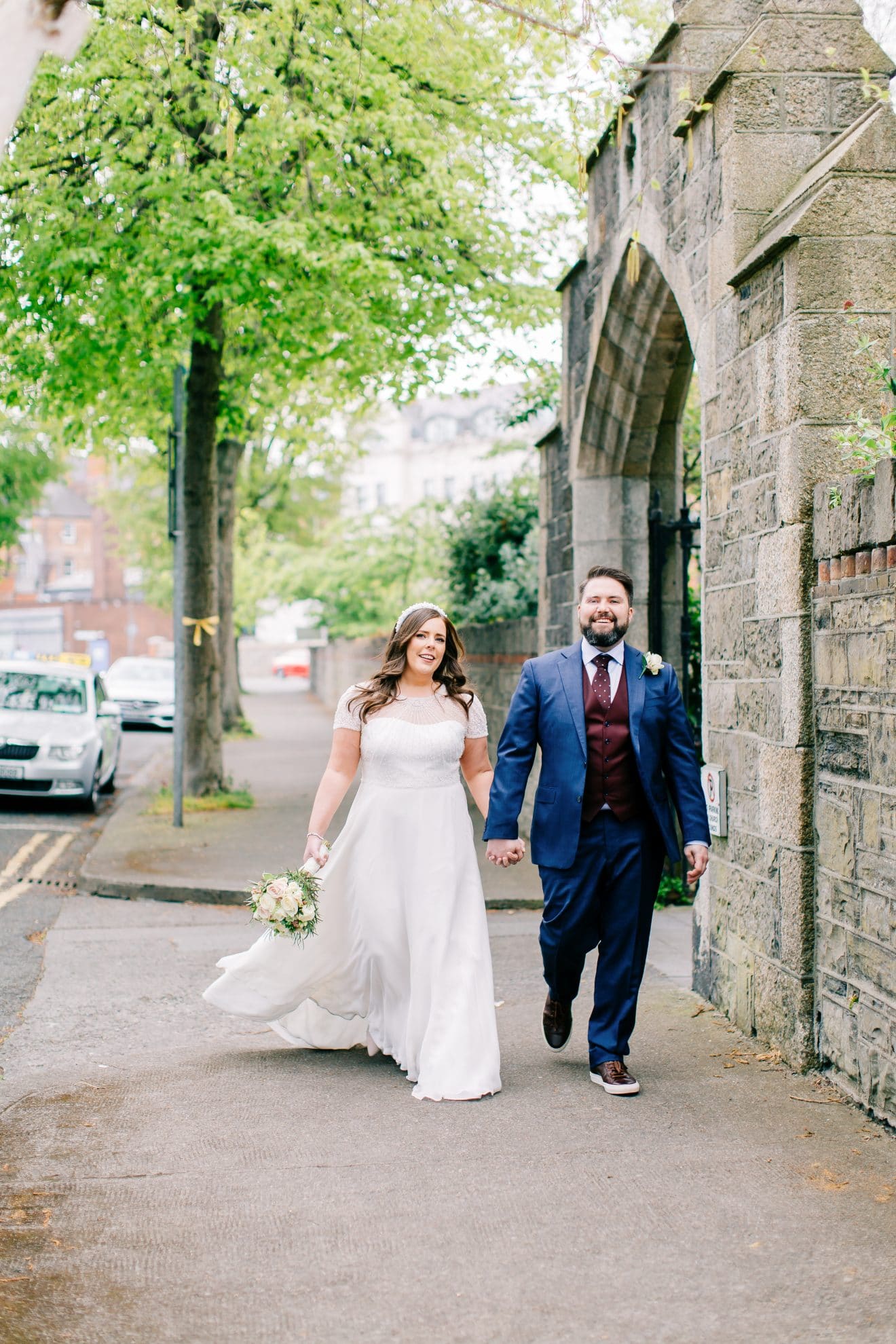 FAVOURITE MOMENTS
With such a special and personal wedding, Louise and Daire found it hard to choose just one favourite moment.
RELATED TO: Floral Fantasy: Sharon & Gary's Ultra-Chic Wedding At The Loft
"I had the best morning getting ready with my family and loved the big reveal of my dress," Louise says.
Daire says: "Seeing Louise coming down the aisle was the highlight for me, she looked so beautiful. That, and the massive relief that she actually showed up!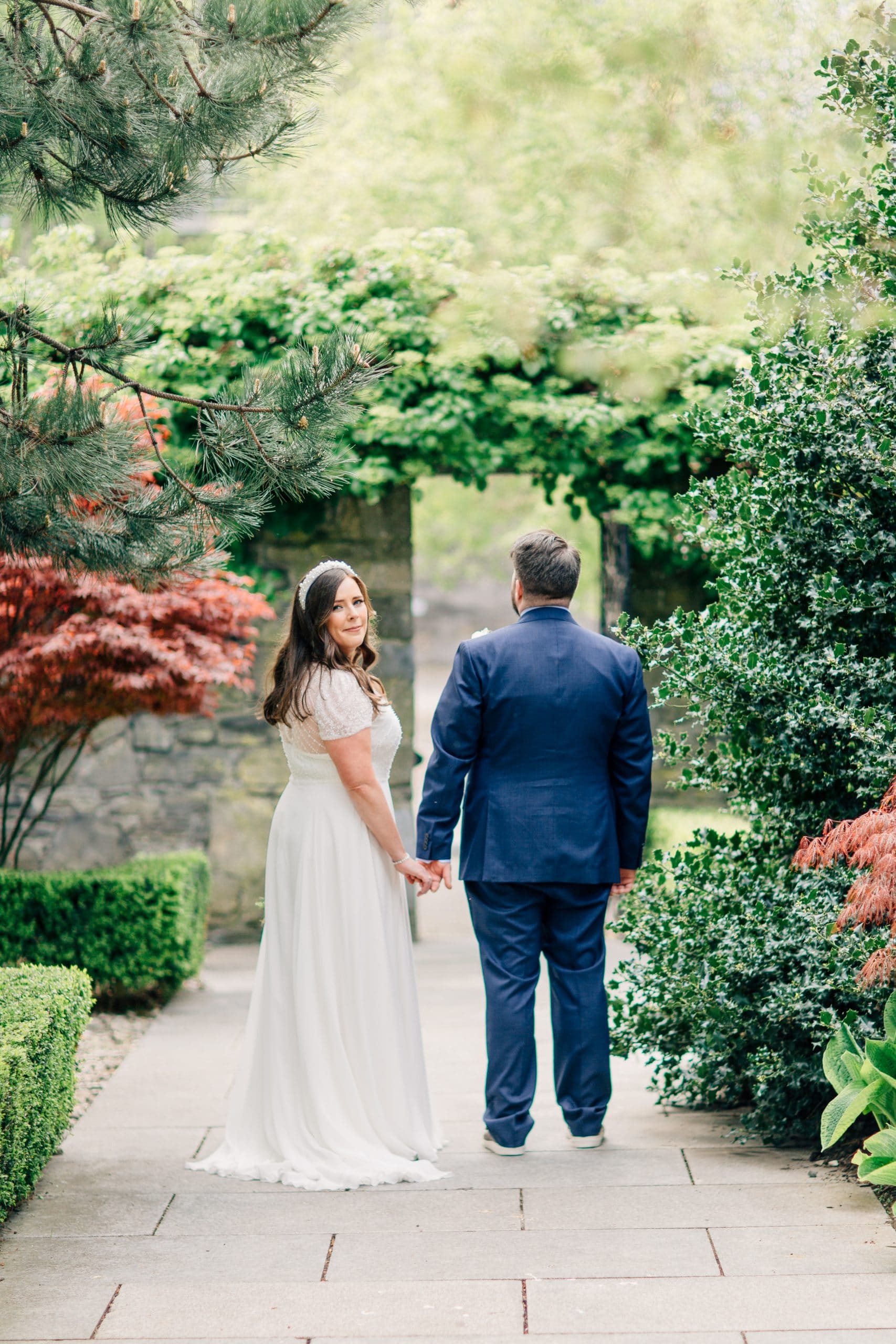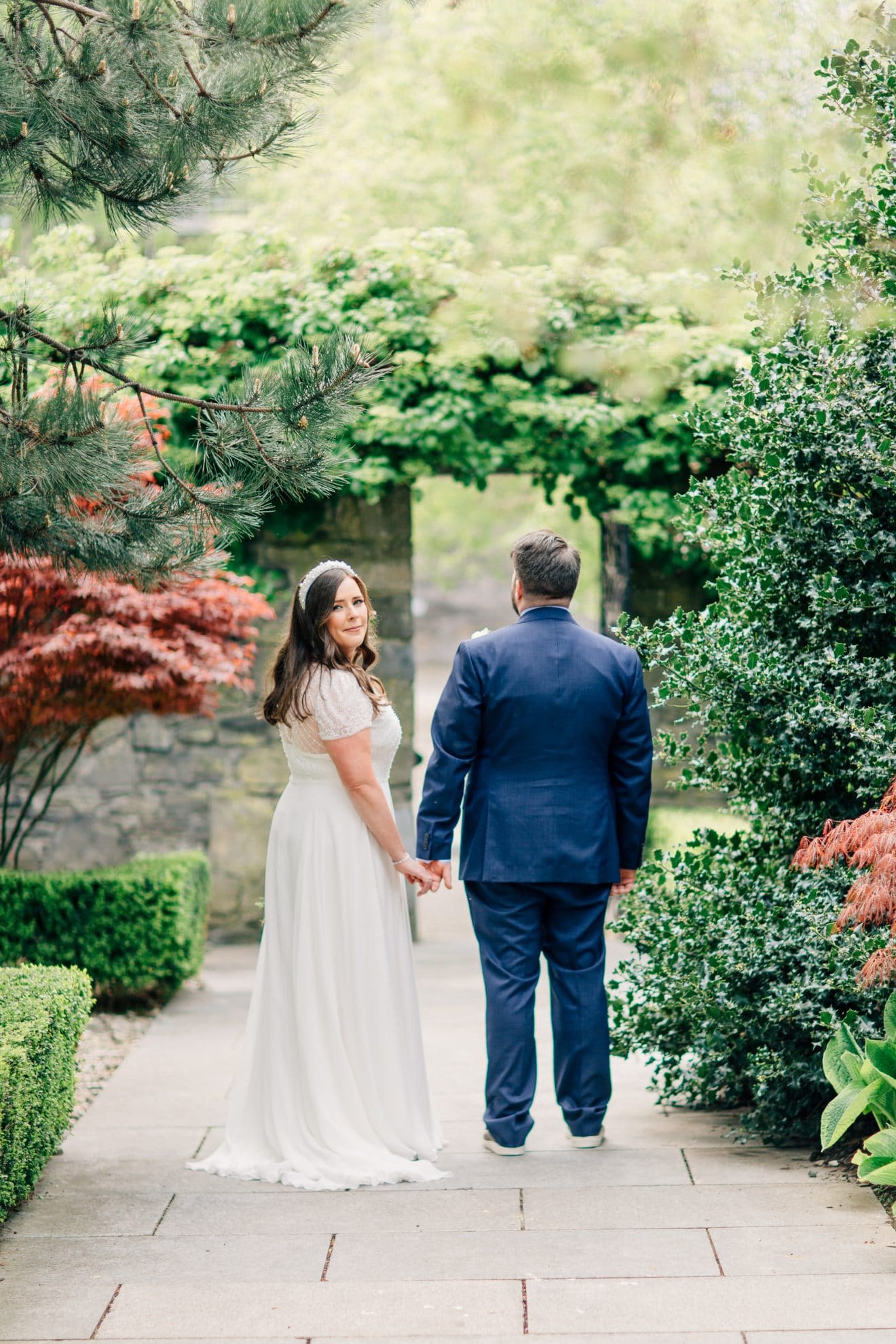 "Another great moment was walking out of City Hall after the ceremony to all of our friends standing on the streets to welcome us. With only being allowed six people in the ceremony, to have everyone outside when we walked out made the day so special.
"One of the funniest moments was while we were taking the last photos at the top of the road I grew up on and I jokingly said to Louise 'wouldn't it be just my luck if a bird pooped on me right now?'. Flash forward a few minutes and what do you know, splat on the corner of my shoulder! Everyone was quick to react and get me cleaned up. It was very funny and people tell me it's good luck also."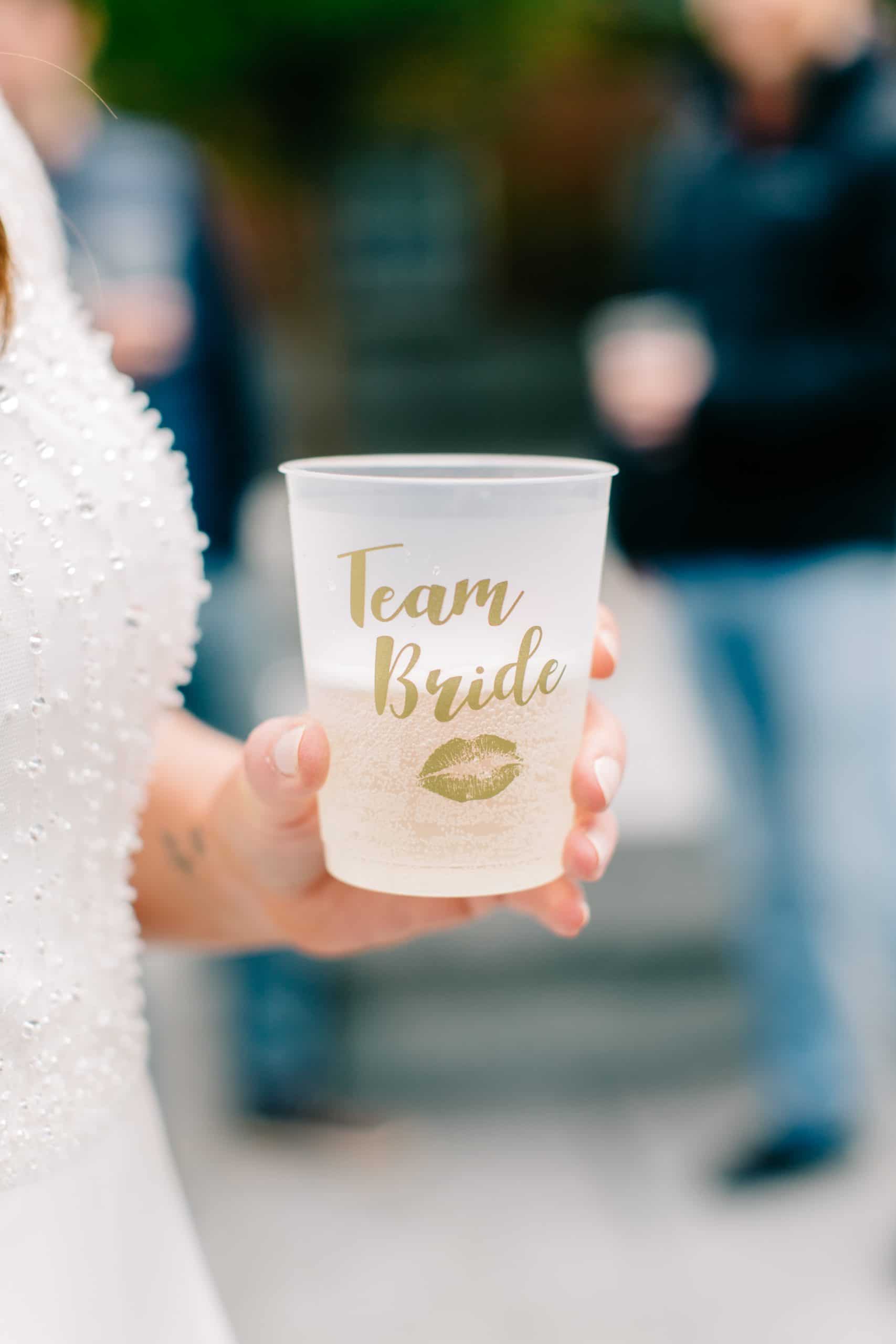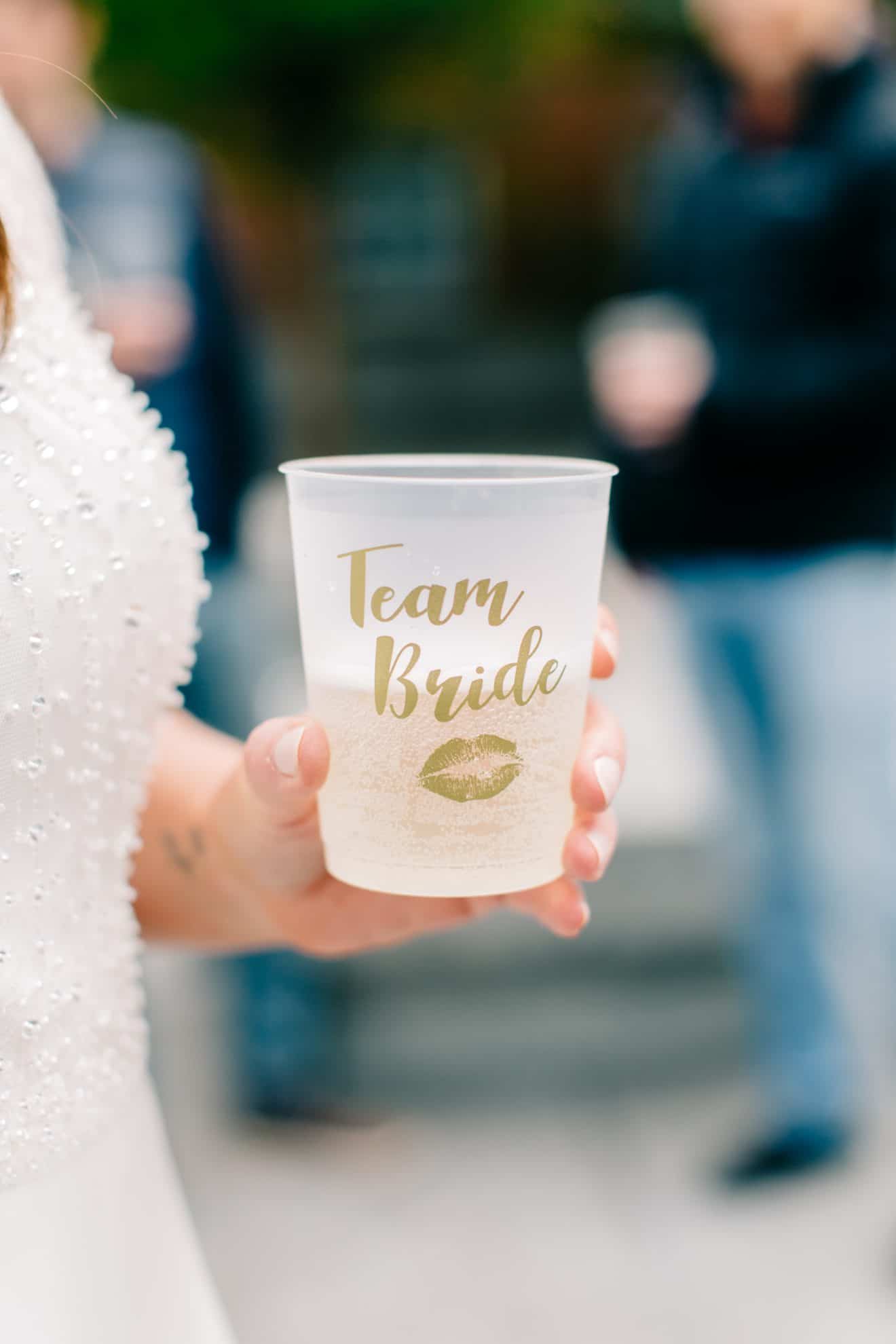 WEDDING ADVICE
For all our busy brides and grooms-to-be out there planning their own day, Louise and Daire have some wise words of wedding advice.
RELATED TO: Dreaming In Colour: Róisín & Michael's Pinterest-Worthy Wedding at Tinakilly Country House
Louise and Daire says: "We would definitely say to couples planning try not to sweat the small stuff. The most important part of the day is to be together, with those who love you to join your lives together.
"Our wedding went from a 180 guests to a small reception at home of 14 people, but it was still a perfect day and we had so much fun! The day is an absolute whirlwind so definitely try to be in the moment and soak it up as much as possible."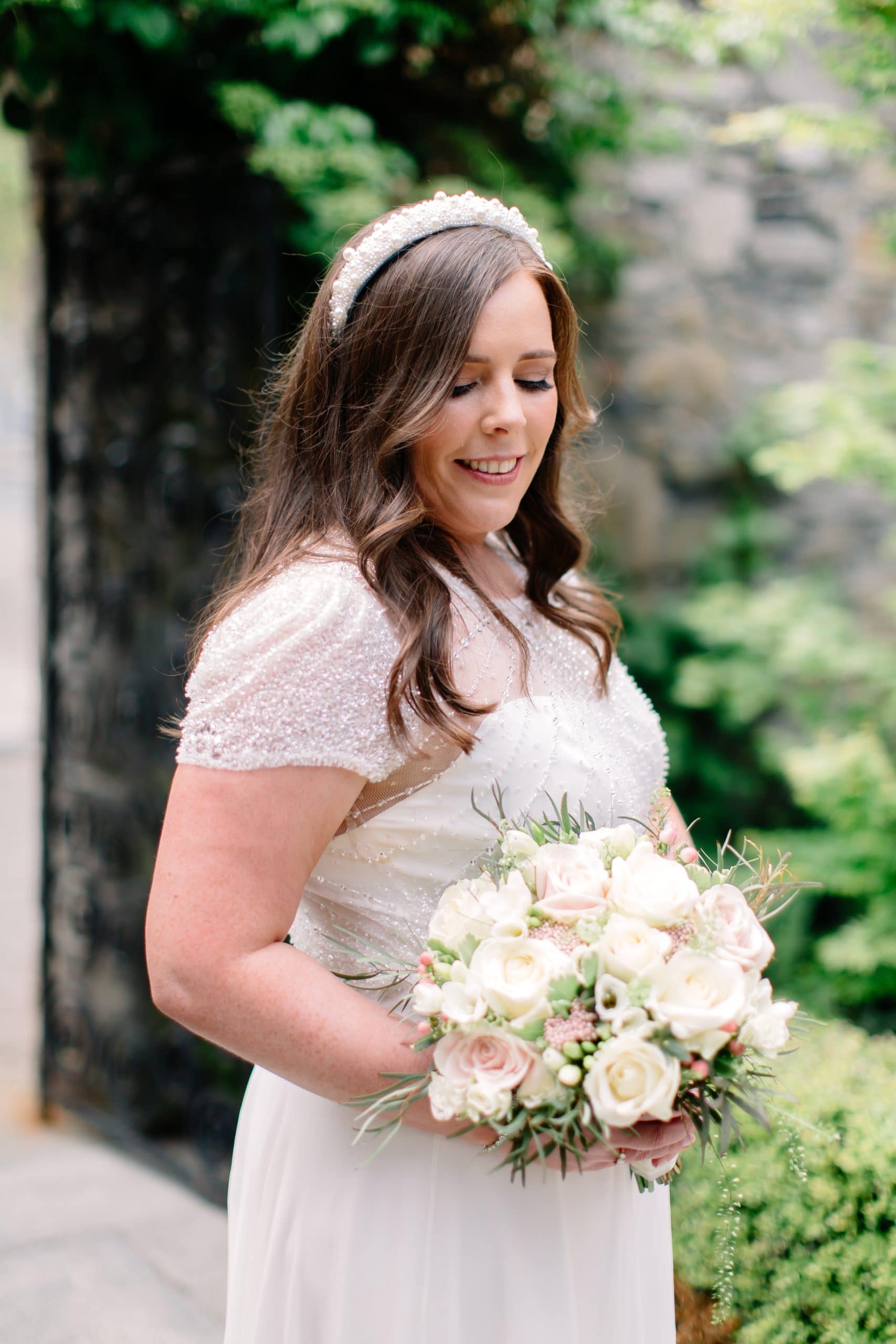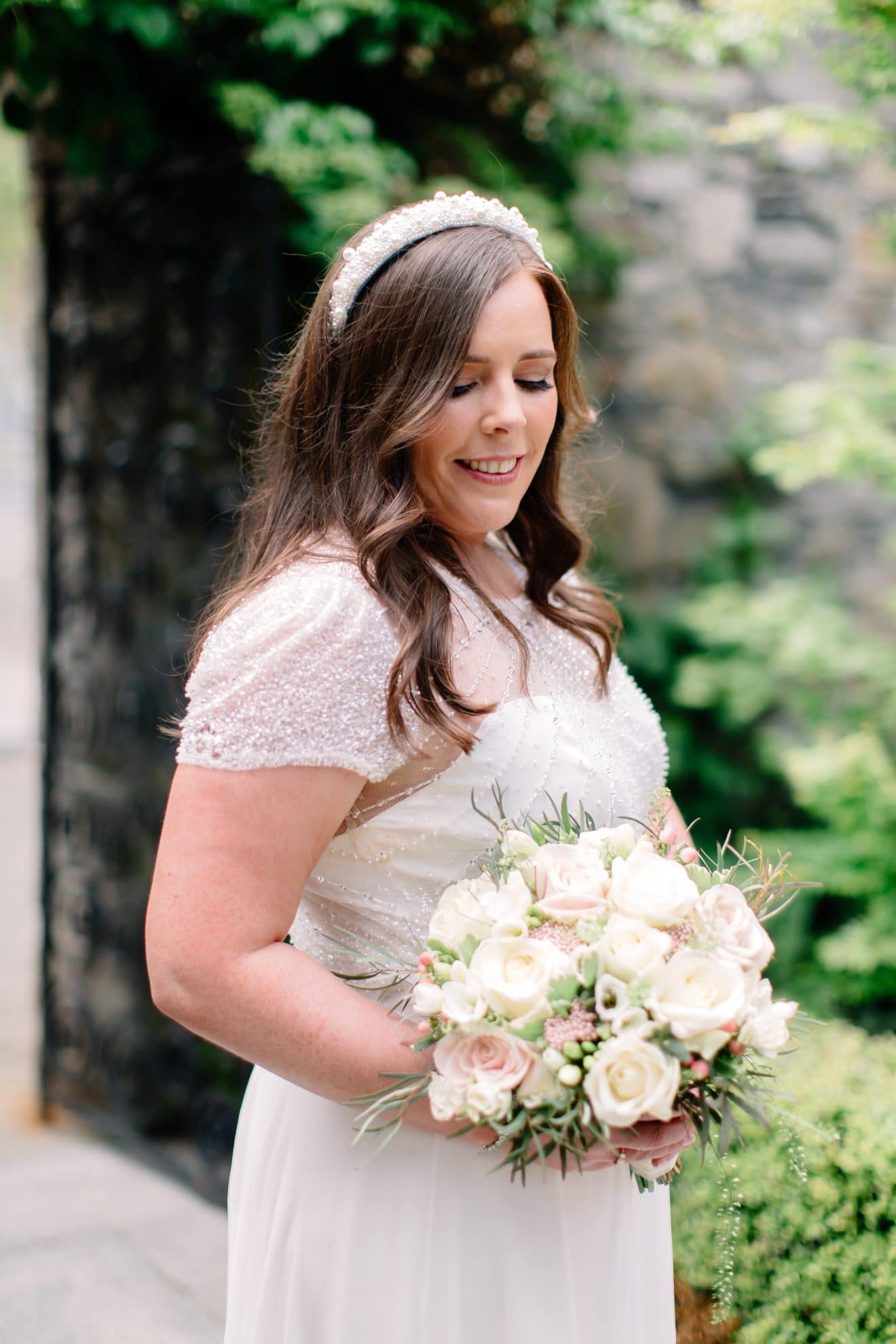 To see more inspirational real-life weddings click HERE!