The movie star couple held back tears as they tied the knot beneath a stunning floral arch.
I'm not crying – you're crying! We're reaching for our hankies after seeing the sweet images from the wedding of Frozen writer and director Jennifer Lee and Spider-Man star Alfred Molina in a gorgeous garden ceremony.
Frozen's Jennifer Lee (49) shared the news on her Twitter and Instagram accounts, captioning the images simply 'We did. We do.'
London-born Molina (68), who voiced Elsa and Anna's father in 2019's Frozen II, held back tears as he watched his bride approaching at the garden wedding.
RELATED TO: Steal Their Style: Celebrity Inspired Wedding Dresses
It's thought that Mindhunter star Jonathan Groff, who voiced Sven and Kristoff in both Frozen movies, officiated over the intimate ceremony.
In one shot, the celebrity pair share a sweet kiss in a garden and in another, Molina and Lee exchange vows beneath a stunning floral arch covered in huge pink roses.
Jennifer Lee, who is the Chief Creative Officer at Walt Disney Animation Studios, wowed guests in her short sleeved, ankle length A-line tulle gown, teamed with gold high heeled sandals, silver chain necklace and silver bracelet.
RELATED TO: 10 Gorgeous Boho Wedding Dresses Worn By Celebrities – Get The Look!
Alfred Molina, who played Doc Ock in Sam Raimi's Spider-Man II in 2004 and will reprise the role in Spider-Man: No Way Home, due for release December 2021, wore a grey suit, pale pink shirt and sunglasses for the outdoor nuptials.
Jennifer also paid tribute to their friend Jonathan Groff in another Instagram post, saying: 'This beautiful, generous soul is the reason Fred and I met."
Under a photo of herself with the Mindhunter star, she added "We owe him the world."
RELATED TO: Celebs Turn Out In Style At Ant McParlin's Showstopping Wedding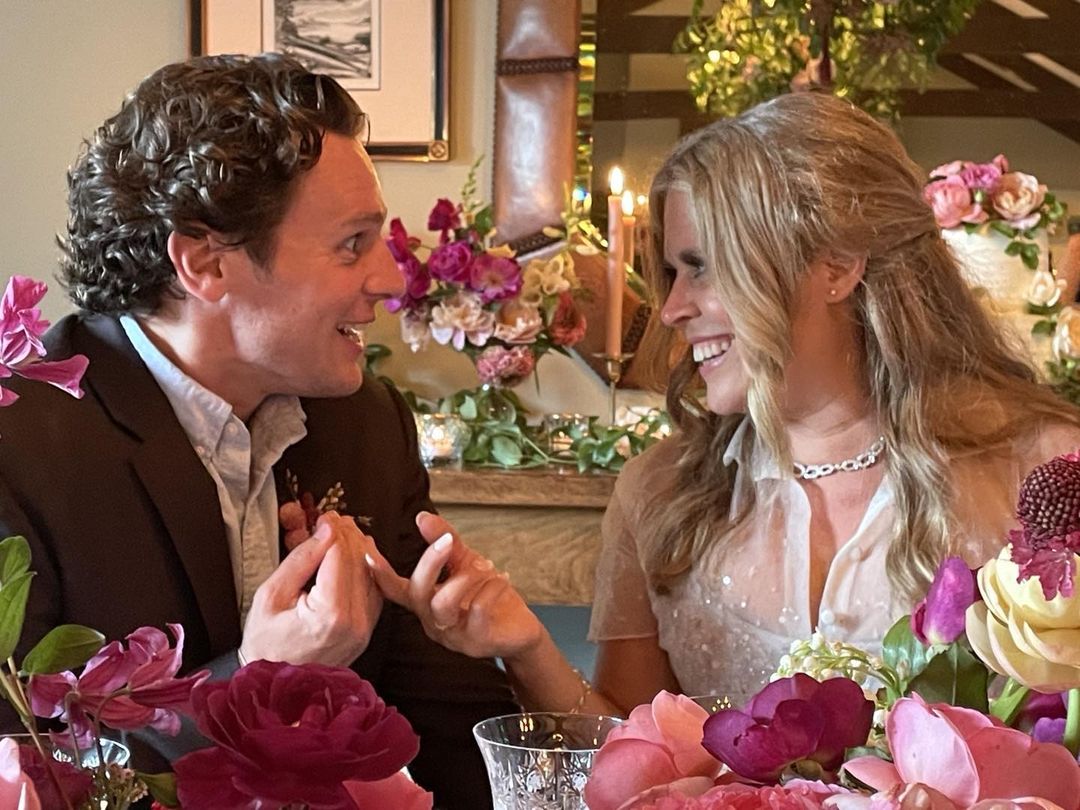 Idina Menzel, who voiced Elsa in the Frozen movies which were written and directed by Jennifer Lee, commented 'Congratulations! You look beautiful❤️ I wish you all the best😊'
RELATED TO: Princess Diana's Niece Wears 7 Stunning Gowns At Her Fairytale Wedding
Alfred Molina worked with Jonathan Groff in the 2012 production of John Logan's Tony Award-winning play Red and the pair went on to co-star in Frozen II, Molina voicing Agnarr, Elsa and Anna's long lost father, and Groff returning as the voice of iceman Kristoff.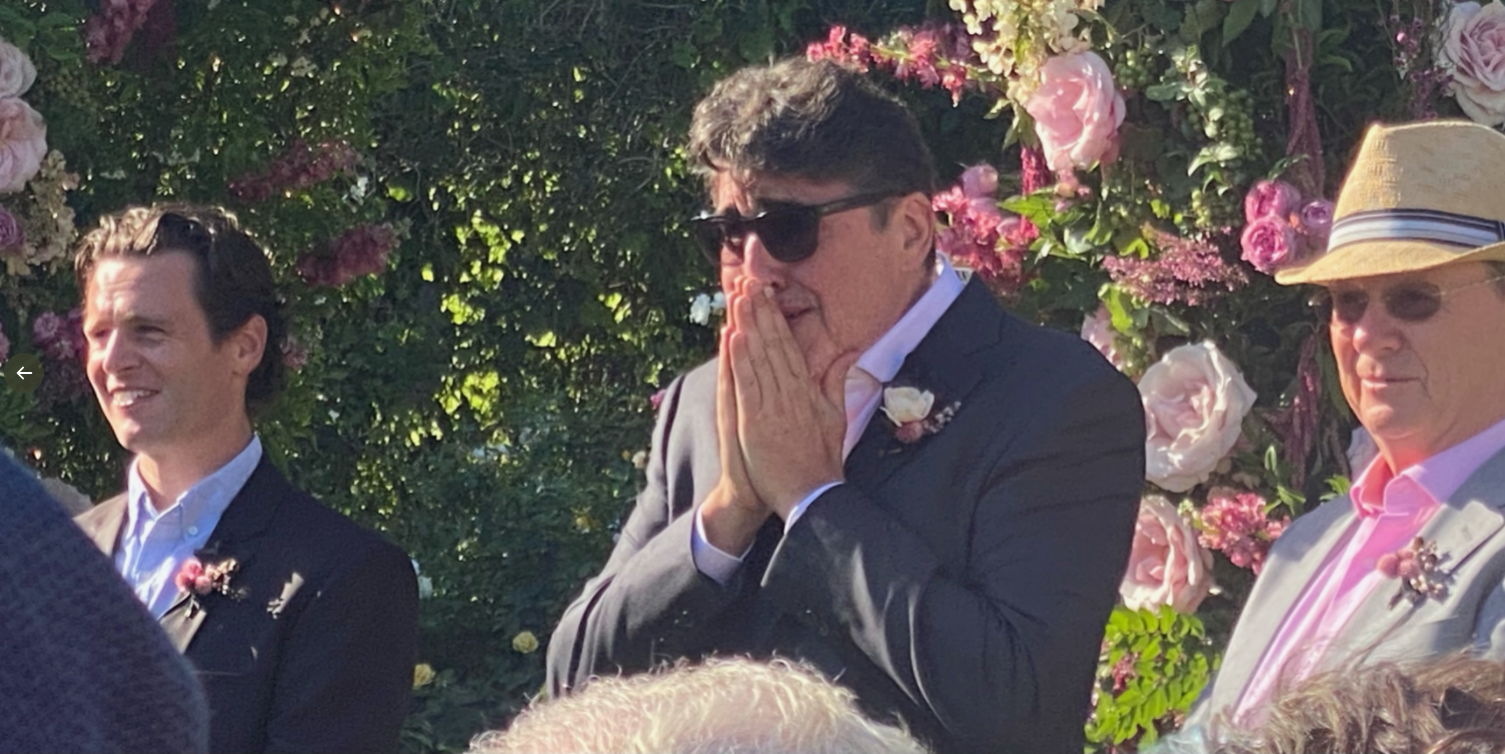 Jennifer, who has a daughter Agatha with her ex husband Robert Joseph Monn, spoke about her relationship with Molina in 2019, saying: "I just feel very lucky because I'm, you know, 48 years old and I'm very happy in my family life and he's very caring and very good to my daughter. And so I feel lucky."
RELATED TO: Gwen Stefani Unveils Stunning Images Of Her Wedding To Blake Shelton
The couple first hit the red carpet together at the 2016 premiere of Zootopia.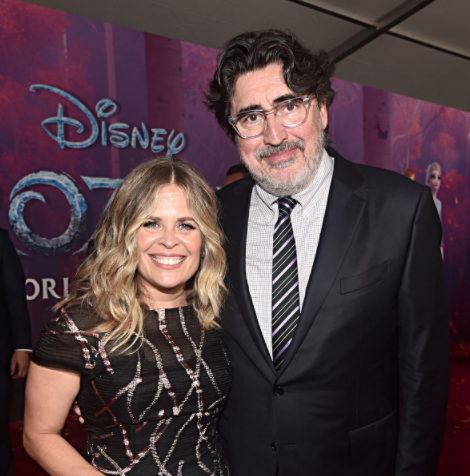 Molina was previously married to English actress Jill Gascoine, who died in April 2020 at the age of 83.
RELATED TO: 10 Iconic TV Weddings We Just Can't Forget
 Still organising your perfect day? Check out our gallery of fabulous suppliers HERE.
Sign up to our newsletter to get all the latest from The Wedding Journal! Join Here>>>>http://eepurl.com/ck9vLb