It's happened at last! After weeks of fevered speculation, the former No Doubt singer married her fiance, country star Blake Shelton, at their Oklahoma ranch.
We've been on tenterhooks for weeks after singer Gwen Stefani released a series of tantalising Instagram posts suggesting wedding bells were in the air – and now it's happened!
The singer released a GIF showing herself sweeping back her veil and captioned it 'July 3rd 2021', revealing that the pair had married over the holiday weekend.
New photos show the pair sharing a kiss next to their towering wedding cake while clutching glasses of sparkling wine. And one hilarious shot captured a dog that had somehow managed to burrow beneath Gwen's veil.
Stunning new images released by Gwen on her Instagram account show The Voice USA star posing in not one but two wedding dresses that she wore on the big day – both by Vera Wang.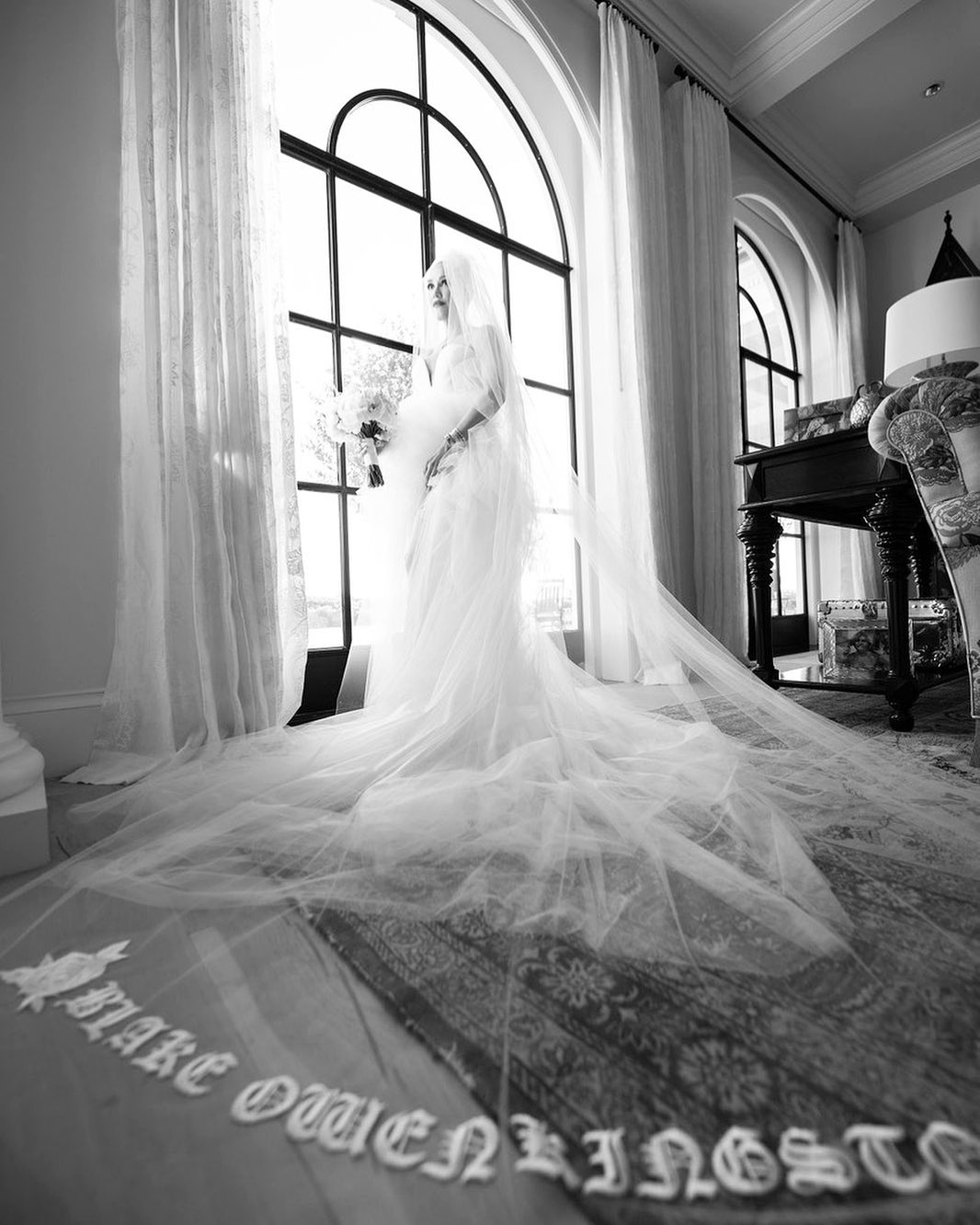 The designer posted on Instagram that Gwen had worn a custom lily white silk georgette and hand tumbled tulle high low gown with a plunging neckline and cut away back for the ceremony on the couple's Tishomingo ranch in Oklahoma.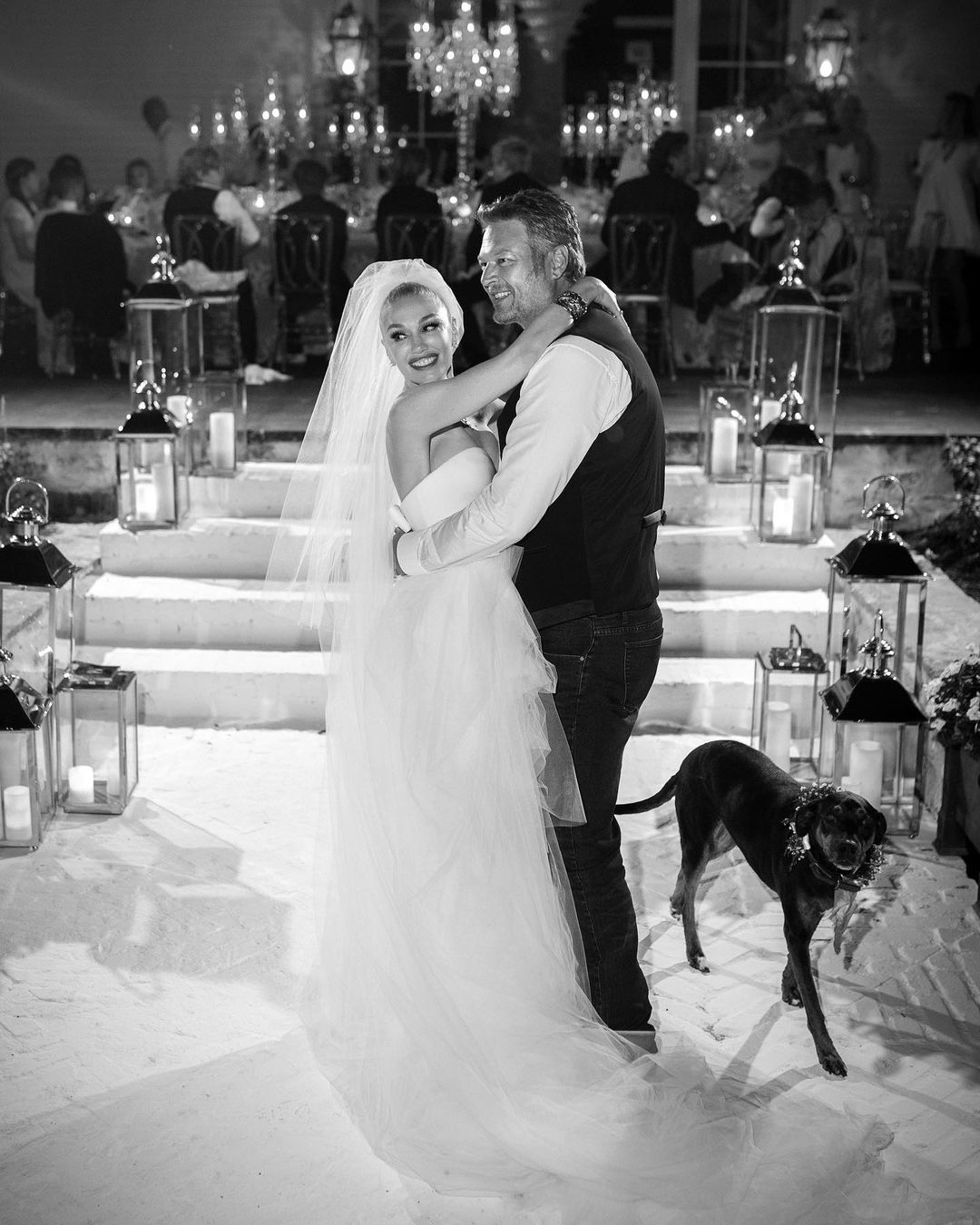 "The gown was worn with a lily white chapel length veil featuring hand embroidered names of Blake, Gwen, Kingston, Zuma and Apollo flanked by 2 white roses at the hem of the veil," the Vera Wang account posted.
Gwen also revealed an image of herself posing in a mini wedding dress and white sequinned cowboy boots worn for the reception.
RELATED TO: Steal Their Style: Celebrity Inspired Wedding Dresses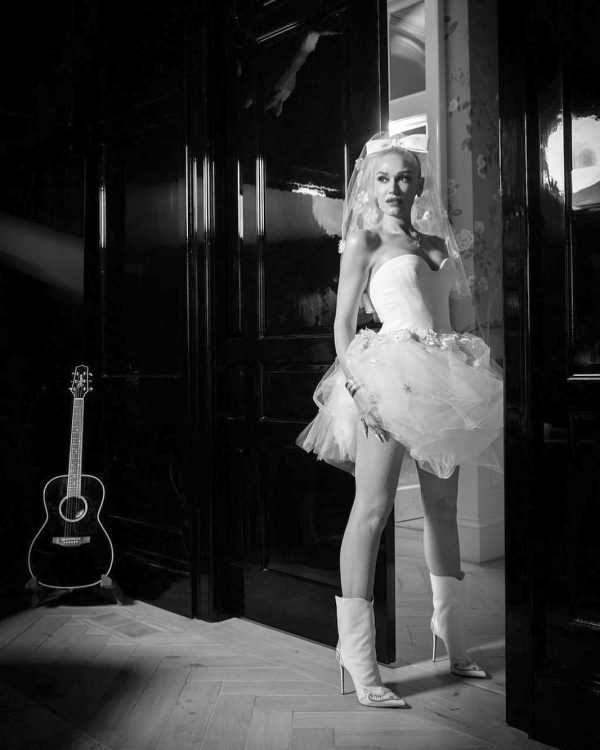 "For the reception she chose a custom lily white Italian silk crepe and hand tumbled tulle strapless mini dress with hand pieced silk, crystal and sequin embroidered foliage delicately trickling from the waist down the skirt," Vera Wang said in an Instagram post.
"The embroidery is highlighted by a pair of hand sewn love birds symbolizing the couple. They are joined by three baby love birds representing Gwen's children."
RELATED TO: 10 Most Expensive Celebrity Engagement Rings You Need To See
After six years as a couple, Gwen and Blake tied the knot at the country singer's Oklahoma ranch in a wedding chapel that was specially built for the occasion.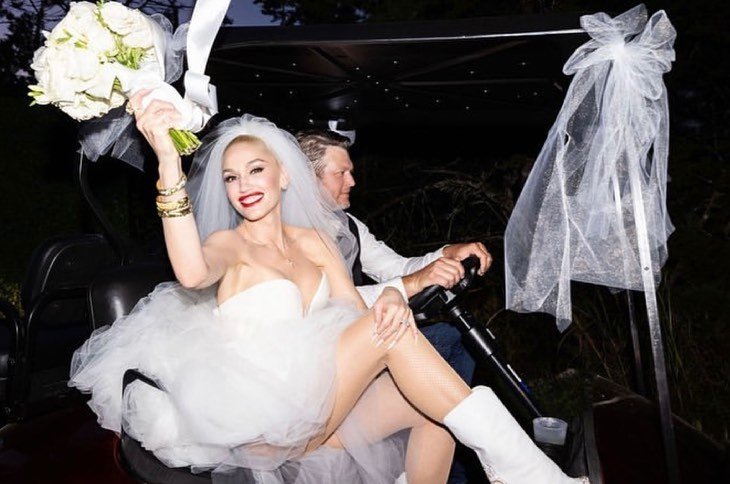 The pair originally met as fellow judges on the The Voice USA and become engaged in October last year. It's understood that they filed for a marriage licence on Thursday July 1st, suggesting that the nuptials were imminent as the licence was only valid for 10 days.
Instead of going for a big showbiz celebration, it's reported that the couple opted for an intimate home wedding with around 40 people on the guest list, including Gwen's parents Dennis Stefani and Patti Flynn, her sister Jill Stefani and her brother Eric, also a founding member of No Doubt.
RELATED TO: 10 Most Iconic Celebrity Wedding Dresses Of All Time
The night before the wedding, they held a dinner with family members at Blake's restaurant Ole Red in Tishomingo, Oklahoma, according to one source who said the party tucked into burgers and tacos.
"They looked really happy together and definitely in love," the source said.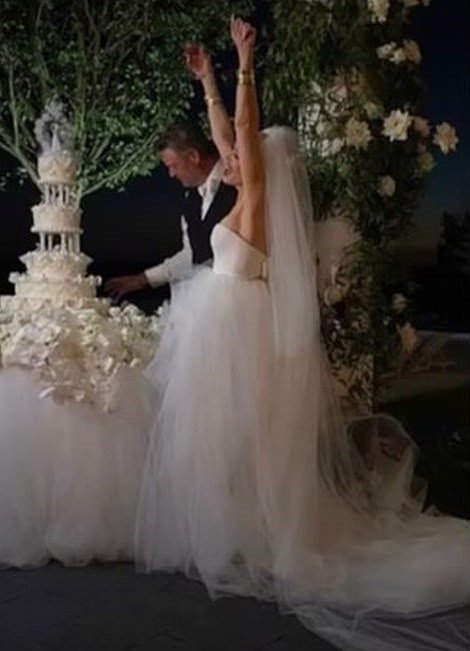 Among the people who were thanked in Gwen's Instagram post was Carson Daly, host of The Voice USA – he's said to have officiated the ceremony at the ranch.
Back in January, the TV star revealed that he had urged the couple not to date.
RELATED TO: Why Princess Diana's Iconic Wedding Dress Is Still Making Headlines
During an appearance on Today with Gwen and Blake, he said: "Five years ago, when you started to date Blake, you'll remember this, we went back to your house, your old house in LA, and I sat you and Blake down in the kitchen. And I said, "You guys, pump the brakes. This is not good. This is not going to work."'
He joked that Gwen was 'much, much too good' for her future husband.
'You're smart. You're intelligent. You're one of my oldest friends. And then there's Blake,' he teased. 
Blake and Gwen met on the set of The Voice in 2015 – Gwen had joined the show in 2014 and began coaching alongside Blake, but it wasn't until next summer when both were going through divorces (Blake to Miranda Lambert, and Gwen to Bush star Gavin Rossdale) that they grew closer.
RELATED TO: The 10 Most Iconic Wedding Dresses In The World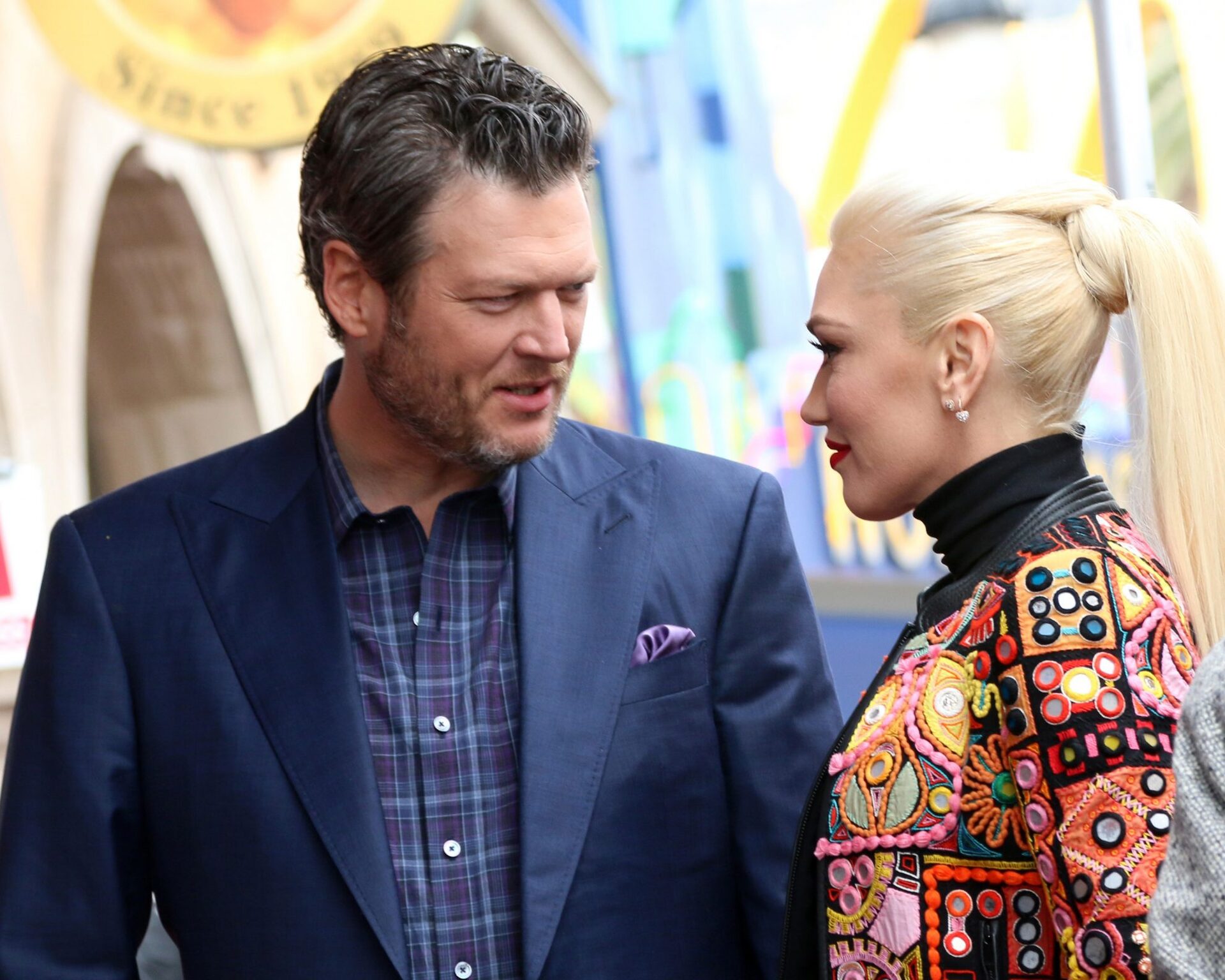 In July 2016, Blake and his then wife, Miranda Lambert announced that they were divorcing after almost a decade as partners.
A month later, Gwen announced her own divorce from Bush lead singer Gavin Rossdale after two decades together and nearly 13 years of marriage.
RELATED TO: Ariana Grande Holds Secret Wedding At Her California Home
Back in December, following her engagement to Blake, Gwen spoke of her hopes for her wedding in a radio interview with American Idol host Ryan Seacrest, saying: "I just want my parents there at this point. My parents wouldn't come to Thanksgiving because they're so scared, so really would rather it not be a COVID situation.
"I would rather not have masks … Even when you cut it down to just family, it's still too many people for COVID, so we're going to see what happens in the next few months."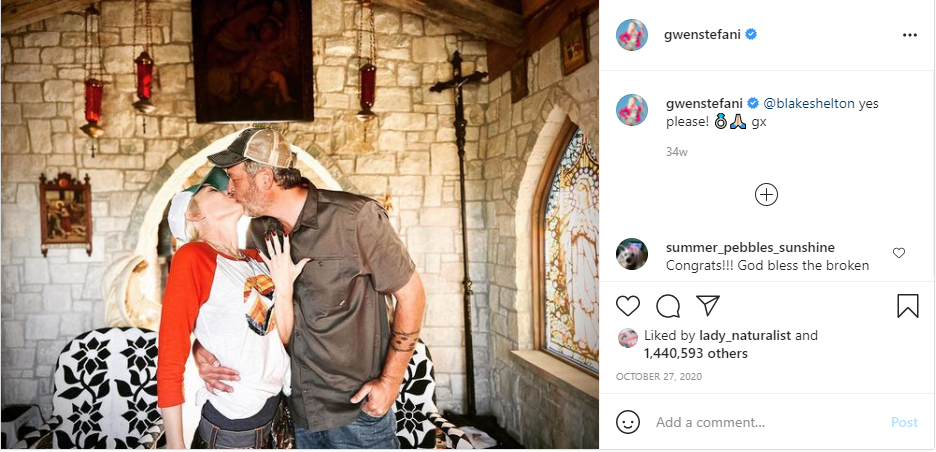 Blake commented in an interview in February: "We've talked about when we would like it to be, but at the same time we don't really know how to go about planning it because we don't know if we're gonna be able to have it. It's just one of those times that I hope we never, ever, ever experience again."
Last summer, Gwen reportedly embarked on the formal process to have her marriage to ex-husband Gavin Rossdale annulled by the Catholic Church, but the pandemic is said to have forced her to rethink, leaving her willing to go ahead without the annulment.
RELATED TO: Small Weddings – How To Wed Like A Celeb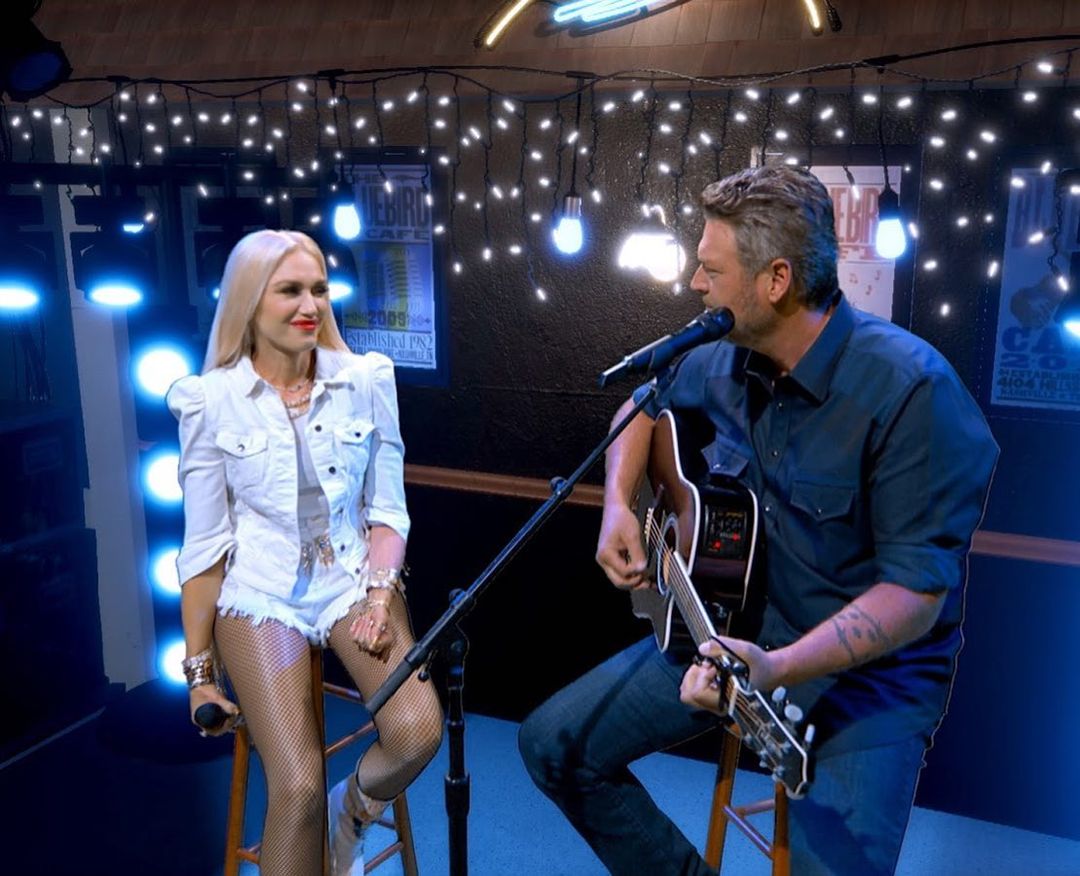 "Gwen wants to have a ceremony and reception with their family and friends," a source said. "She didn't wait this long to get married with family watching on Zoom. It has made her realize that waiting for the annulment at this point is just futile because it could take years for the church tribunal to issue the decision."
In February , Blake opened up about how much it meant to become a stepfather to Gwen's two sons, Kingston, Zuma and Apollo, saying he couldn't imagine life without the boys now.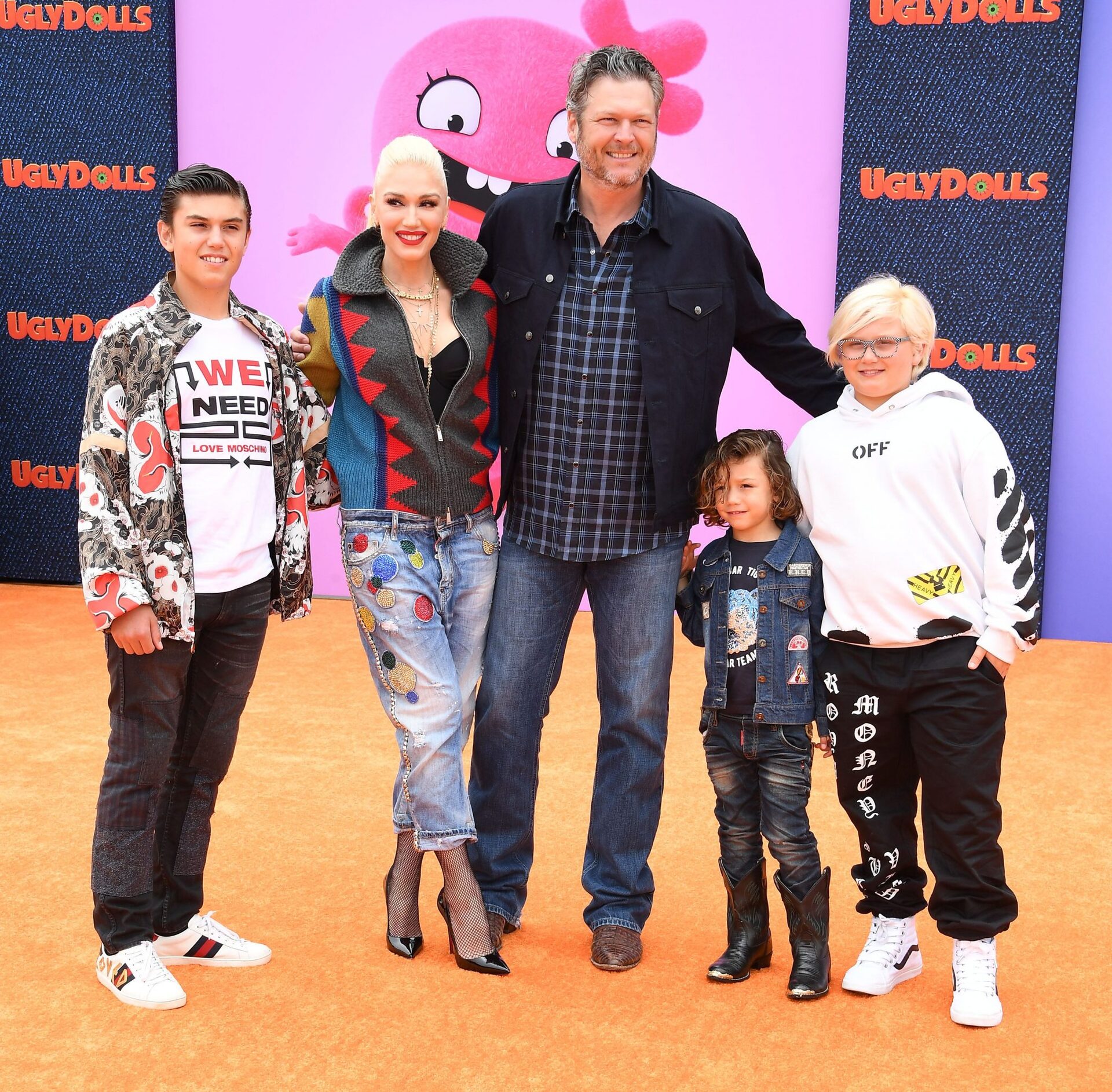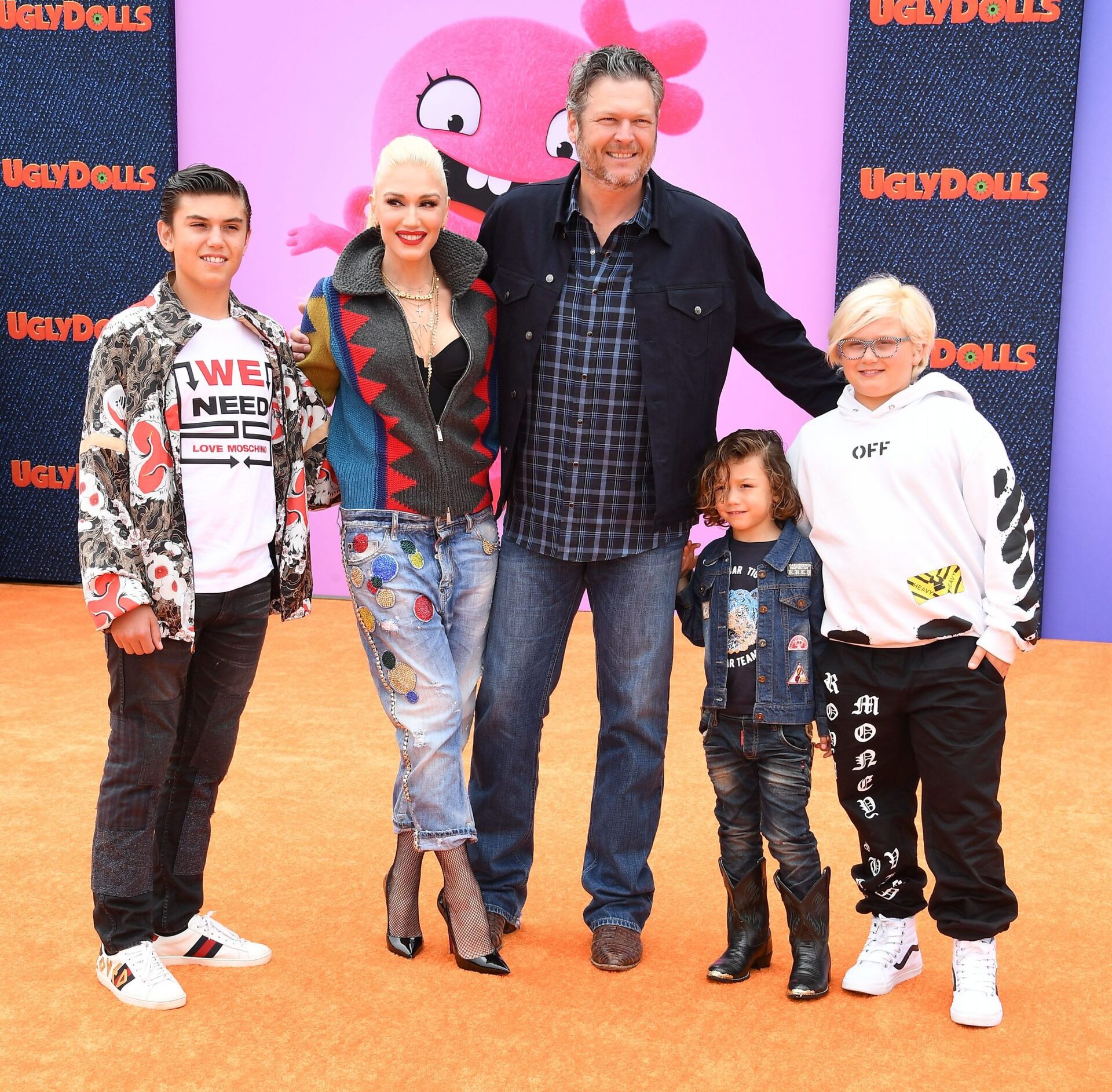 "I don't know if it's as hard or harder or not as hard as being an actual, biological parent, you know?" he said. 
"I have a stepfather in my life who's one of my heroes. I love my stepfather and I look up to him and he's like a father to me, so I have a good inspiration in my life for how to do this and the kind of stepdad I want to be. And I take it very serious.
"But I also have a blast with it, I'm not gonna lie. I don't take it so serious that I'm not enjoying this time because I really am, especially now that we're five years into this thing."
Blake added: "I can't imagine my life without these kids now."
RELATED TO: Ariana Grande Shares Sneak Peek Of Fabulous At Home Wedding
Last month, Gwen revealed she had joined friends and family for a dinner party after being 'kidnapped' by her mother.
'I'm getting married!" she exclaimed on the video, which revealed bunches of red and orange roses on the table as Gwen shared that she was feeling 'blessed and loved'.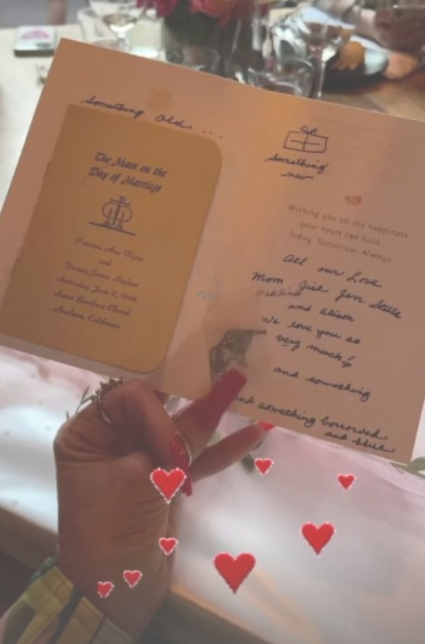 Fuelling speculation, she shared a card from her family which included a gift of 'something old', the programme for her parents' wedding day, and 'something new', an intriguingly gift wrapped parcel.
She also showed a piece of jewellery which appears to fit the 'something borrowed' and 'something blue' categories.
RELATED TO: What Is A Sequel Wedding And How Do You Have One?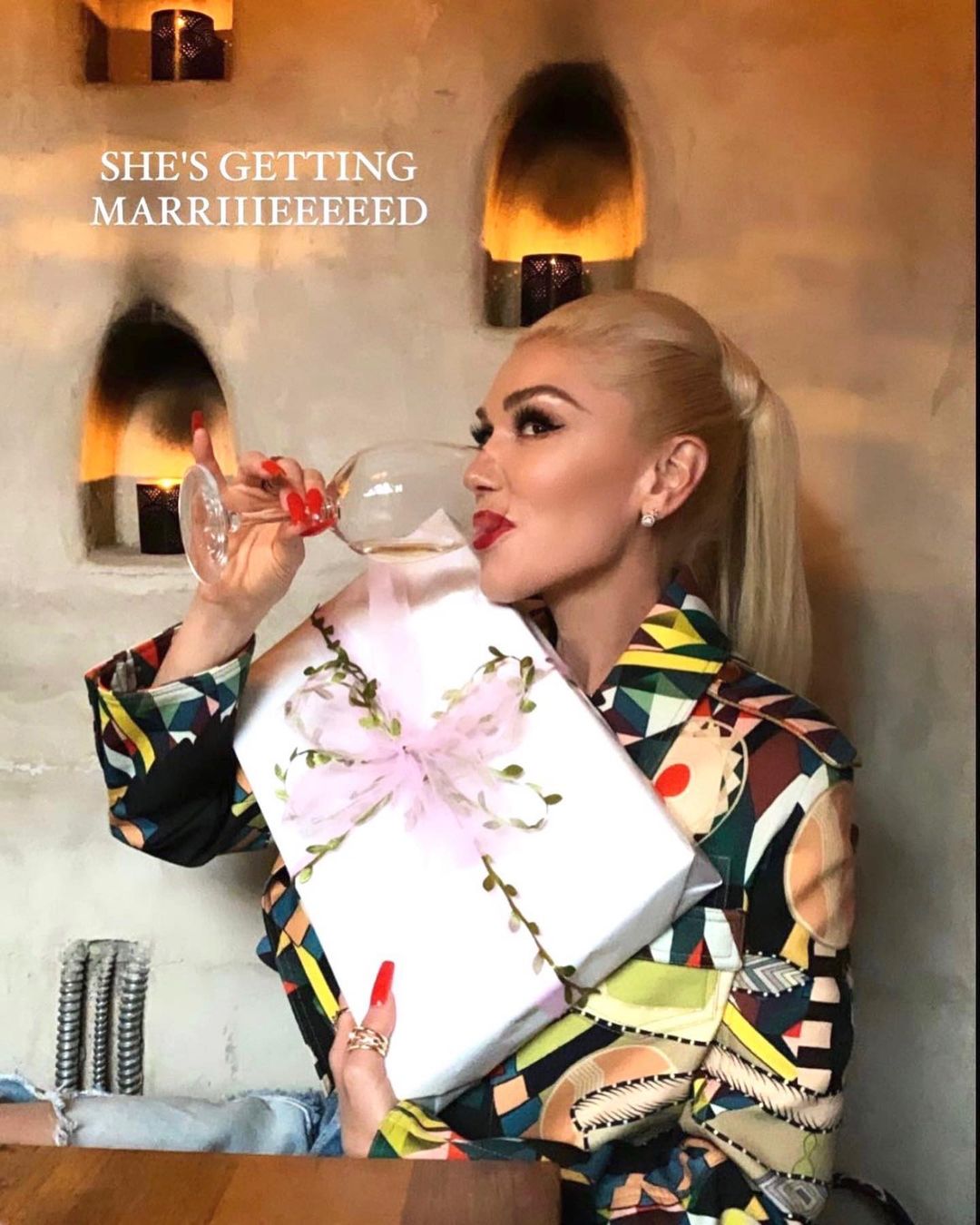 Gwen later posted a picture taken by her friend Madeline showing the ex No Doubt singer quaffing wine and clutching the unopened gift.
RELATED TO: Steal Their Style: Celebrity Inspired Wedding Dresses
Still planning your big day? Check out our gallery of fabulous suppliers HERE.
Sign up to our newsletter to get all the latest from The Wedding Journal! Join Here>>>>http://eepurl.com/ck9vLb