Brides in Ireland are booking themselves in for fun weekend breaks focused on finding that perfect wedding dress – and then celebrating with a night out!
Angel Star Bridal in Belfast has identified the latest post-lockdown hospitality trend – the wedding dress weekend break.
Owner Gittan says the Lisburn Road store has been inundated with brides, many from the Republic, treating themselves to a weekend away to track down that perfect wedding gown, and celebrate their purchase with a meal and night in a hotel.
"They're coming up for the weekend, staying overnight in a hotel, having a meal out and enjoying themselves," she says.
"Most of them make an appointment – first they buy the dress and then go out, have a meal and make a celebration of it."
RELATED TO: Which Wedding Dress Style Works Best For Your Body Shape?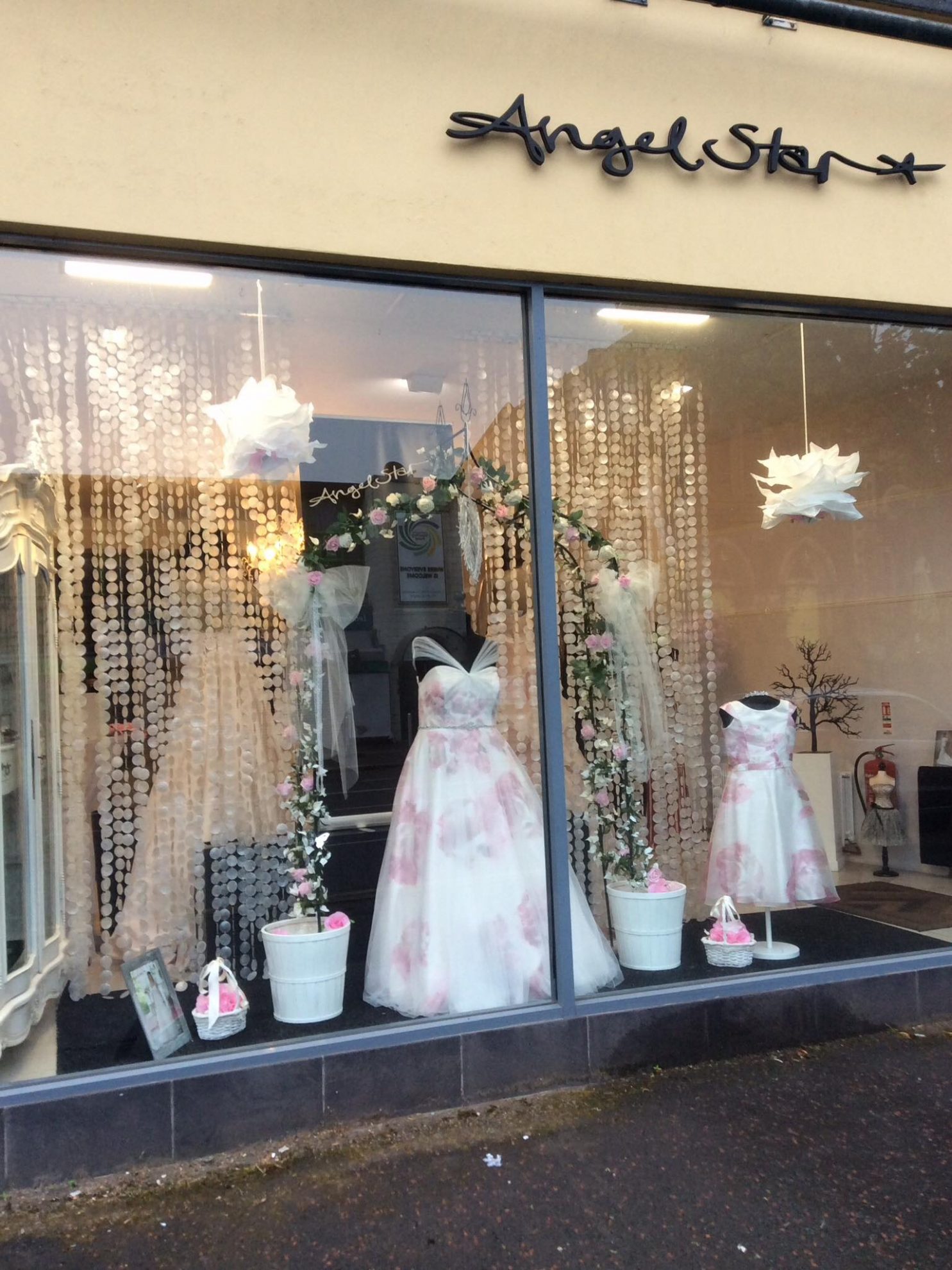 With Covid restrictions now more relaxed in Northern Ireland, the region is becoming a magnet for brides-to-be who are determined to go ahead with their weddings after the lengthy lockdowns and are looking for a good choice of dresses.
"They don't care whether they're going to have six guests or 106 guests at their wedding. They've been waiting for so long now, and when they come here they've made the decision that their wedding is going to go ahead, no matter what," Gittan says.
RELATED TO: 2021 Wedding Trends That Are Going To Be Huge
"Some of them want to get the dress very quickly – maybe somebody is not well in the family and they just want to have the wedding. We have good suppliers who will work with us and are able to get the dresses in a very short period of time."
Return To Romance
After such a long period of time, Gittan is seeing a pushback against the austerity and restrictions of lockdown, with brides visiting Angel Star Bridal opting for super-romantic, dramatic styles of wedding dress.
RELATED TO: When Old Hollywood Glamour Meets The Modern Bride
"At the moment, anything goes. We're finding a lot of the girls are looking for ballgowns because they've been in lockdown for so long," she says.
"They just want to celebrate – they like the glitter and sparkles, they like the romantic dresses, they like the off-the-shoulder looks.
"There are a lot of lace dresses coming in now, but it's going towards more beaded dresses with a crochet lace look – the girls love that.
"As for sleeves, sometimes it's the bigger they are the better, with a nice big cuff at the bottom and lots of detail like bling and pearls.
RELATED TO: Long Sleeve Wedding Dresses You'll Love
"The new trend coming into the shops is the fit and flare look which is just magnificent – curved in at the waist and rounded at the hips – whichever way you turn, that lovely silhouette is there.
"And there are a lot of lovely lace veils at the moment – the longer the veil, the better. I make all my veils here to complement the dresses, as well as bespoke headdresses."
RELATED TO: 11 Most Iconic Wedding Dresses Of All Time
Socially Distanced Showroom
Brides are respectful of the store's Bride Plus Two rule and the requirement to wear face masks in the shop. With 3,500 sq, the showroom is large and airy, making it easy and inviting to socially distance.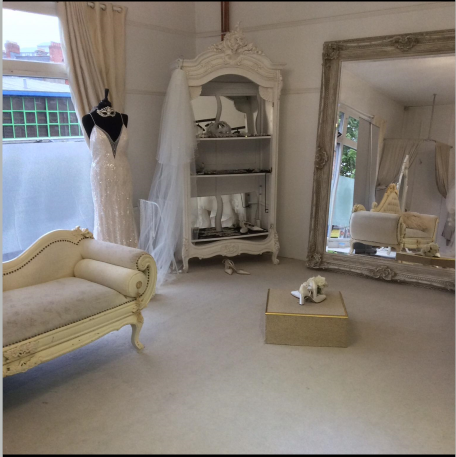 "We are very careful about looking after our brides and everybody else," Gittan says.
"When a bride comes in, she has the shop to herself for two hours, and if she doesn't find anything on the ground floor, she heads up to the next floor. We have 400 dresses in all shapes and sizes and styles, and I carry out all my own alterations here in the shop."
Curvy Gowns
At Angel Star Bridal, curvier brides have just as much choice as everyone else, she says.
"What you buy in a size 10 dress, you can get in size 30. People think because they're curvy they will have a very small choice of dress but they have exactly the same choice as the skinny styles."
RELATED TO: In Praise Of The Plus Size Wedding Dress
 Angel Star Bridal stocks gowns from brand leaders such as Mark Lesley, Donna Salado, Grace Philips, House of Mooshki, Phoenix Gowns, Envy and many more.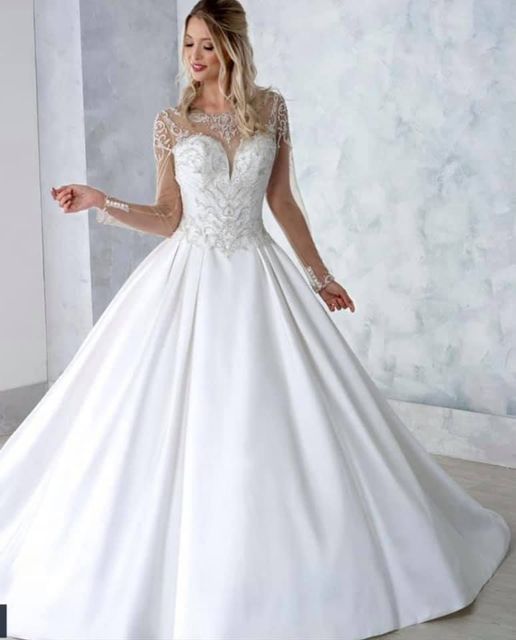 The store is also a one-stop-shop for the bridal party with a wide range of styles and colours of bridesmaid dresses from Mark Lesley.
RELATED TO: What Can I Ask My Bridesmaids To Do?
"And lots of brides are going for strong colours at the moment – we're seeing lots of bold and beautiful colours – cinnamon, strong pinks, blues. They feel like they've been locked up for so long that they want to celebrate now, and they want to be seen!"
RELATED TO: 20 Strapless Wedding Dresses That Are Oh So Gorgeous
To find out more about Angel Star Bridal or to make your appointment, visit HERE.
Sign up to our newsletter to get all the latest from The Wedding Journal!
Join Here>>>>http://eepurl.com/ck9vLb