Ever thought about getting married on a cliff? Shannon and Dillon's wedding turned out even better than they imagined, with scenic views, sea mist and cliffside vows.
By now, it's pretty clear that many 2021 weddings haven't gone as planned (thanks Covid), but that doesn't mean there isn't something even more spectacular around the corner waiting to be your dream day!
Our Wedding of the Week couple, Shannon and Dillon from Portadown, were first set on a Tullylagan Country House Hotel in Cookstown. But when their plans fell through, they had to come up with a creative venue change to keep their special date on the 4th June.
RELATED TO: Wedding of the Week: Rebecca and Chris's Beautiful Barn Celebration
After seven months of searching, they finally pulled off their dream day at Dunluce Castle with a breathtaking cliffside ceremony on the North Coast before their cosy reception at Dunadry Hotel and Gardens.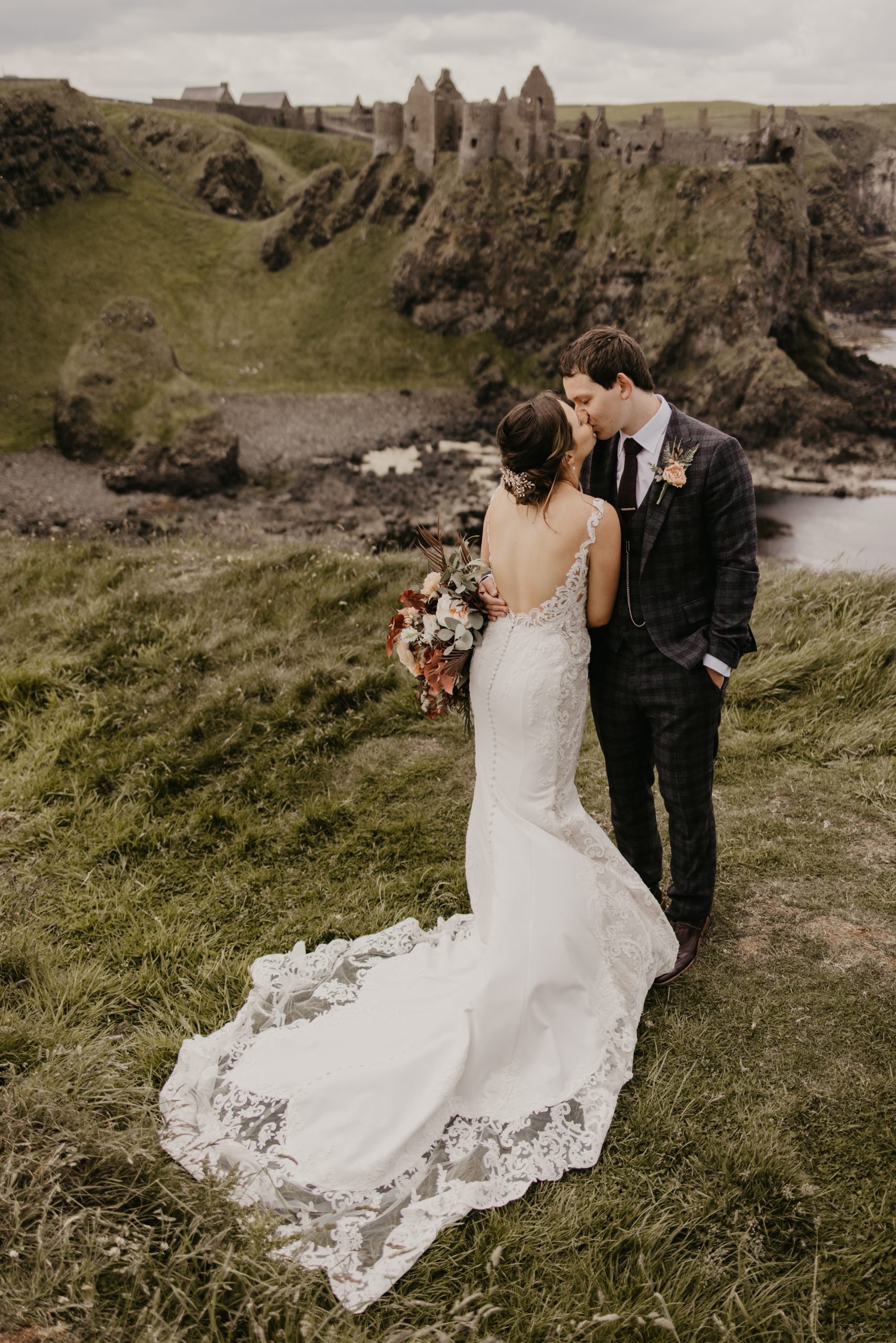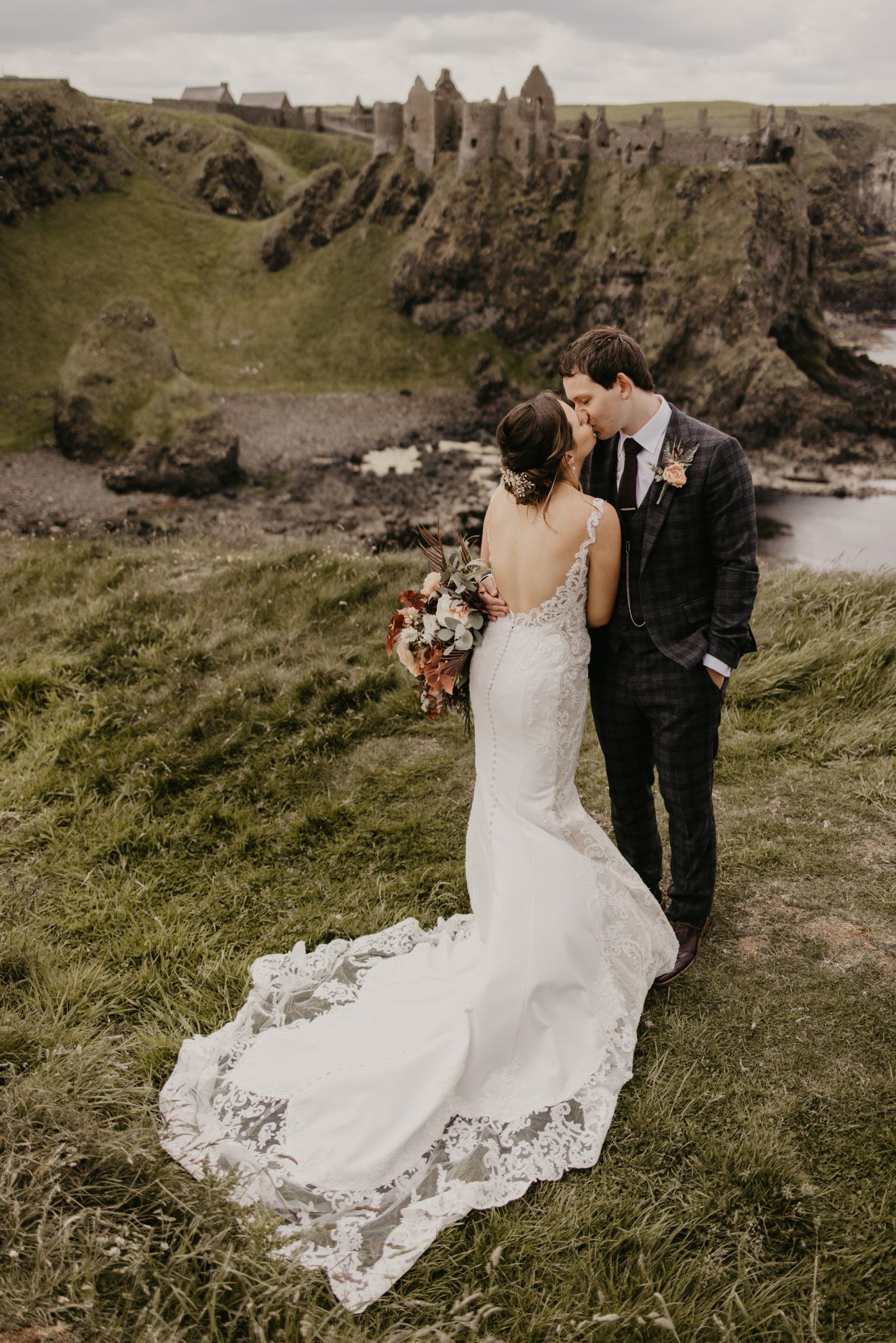 These two are the definition of high school sweethearts. Shannon first caught Dillon's eye back in High School when he cheekily asked for her number – fast forward to now and they've just celebrated their 10-year anniversary saying 'I do' on a cliffside overlooking the sea!
"We met in High School and Dillon asked one of my friends for my number and said he fancied me," Shannon giggles.
"From there, we just started texting back and forth for a while. The 4th June was actually the day Dillon asked me out and 10 years later, we got married on that same date! Our wedding was on our 10-year anniversary which was pretty special to us.
RELATED TO: Wedding of the Week: Majella & Timothy's Classy & Traditional Ceremony
"We had actually done three years of long distance while going out as I went to study nursing at university in Nottingham. At the start it was very challenging because we weren't used to being apart, but we were determined to make it work – I would come home and he would come over to visit and we would take turns. It's definitely made our relationship even stronger."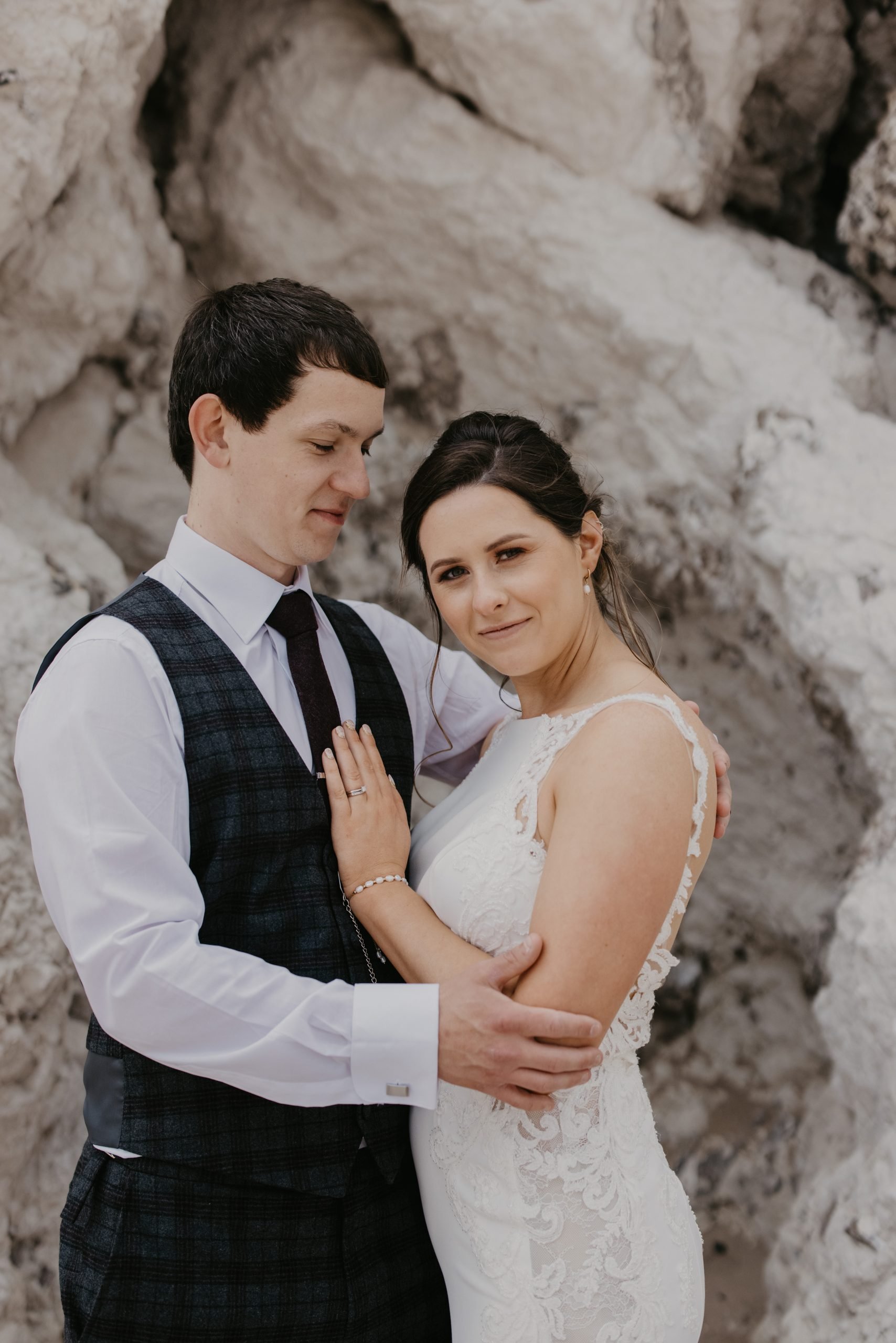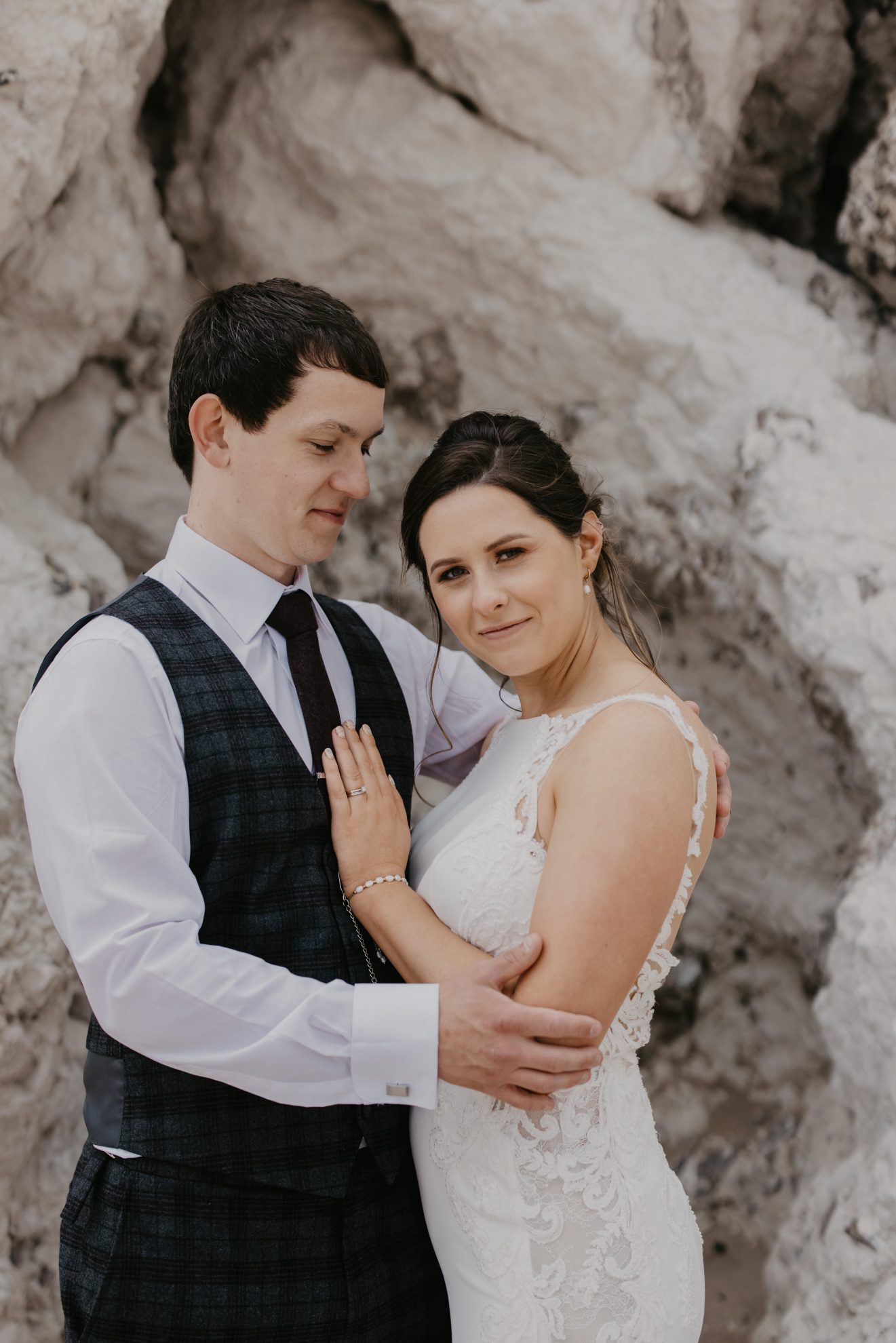 It was back in November 2020 when Dillon popped the question after a little nudging from Shannon to put a ring on it, although the proposal wasn't exactly what she expected.
"We had been together for quite a while and things were going pretty good, so I would jokingly say 'you better do it 'cos I'm getting a bit fed up now'," she laughs.
"Then it was coming up to my birthday in November and he was going to bring me away to a big castle in Enniskillen, but that all got cancelled due to Covid.
RELATED TO: Coastal Venues With A View
"Instead, I suggested going for a nice walk on the beach because we love the seaside. We were just out casually walking the dog, sweatpants on and no makeup and Dillon just stopped – I turned around to see him down on one knee with the ring box open!
"I was in complete shock – even though I had been waiting on it for so long, it still surprised me because I didn't expect it be there and then. My nails weren't even done or anything, but looking back now, we were just being our natural selves and the moment just felt right, so of course I said yes straight away!"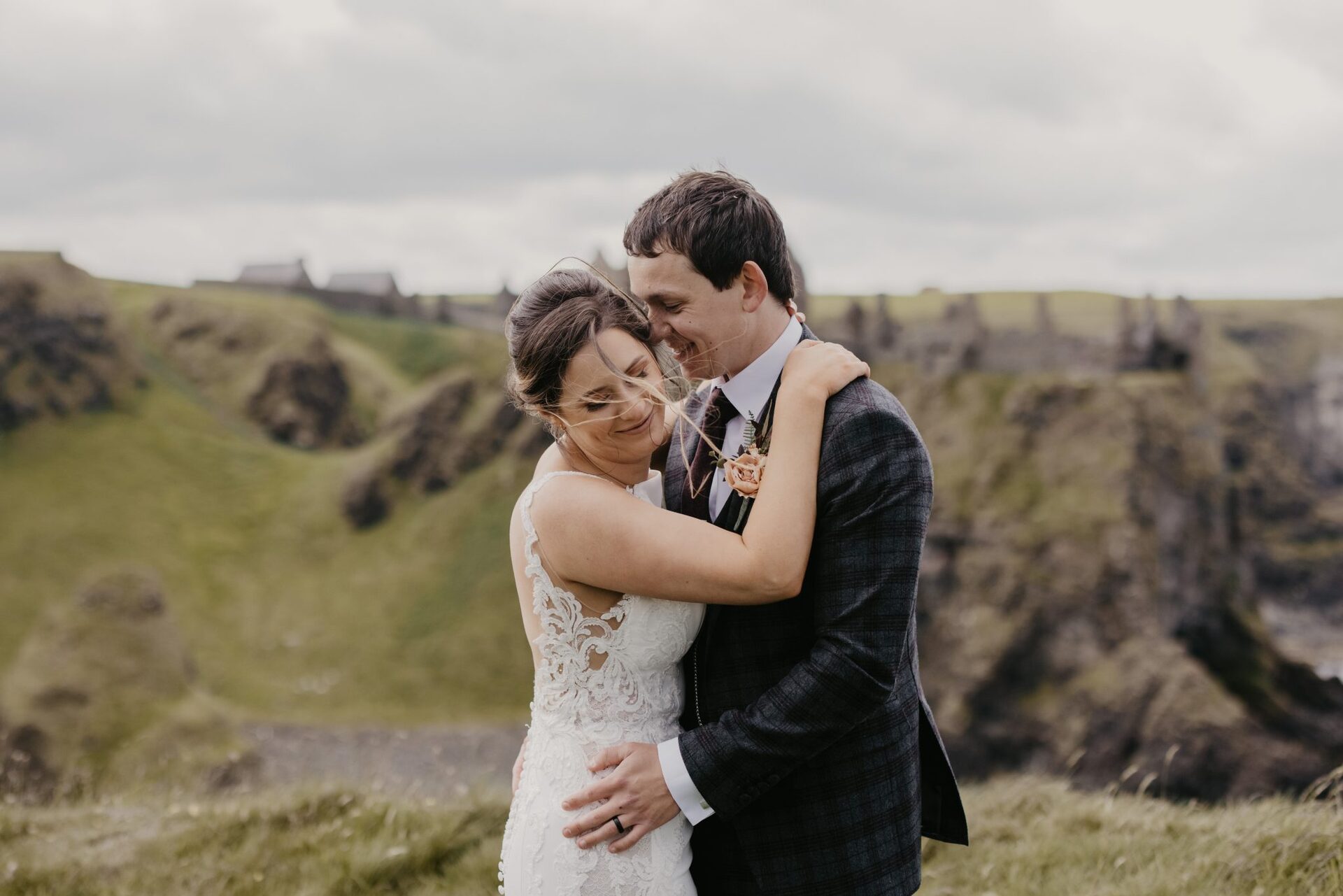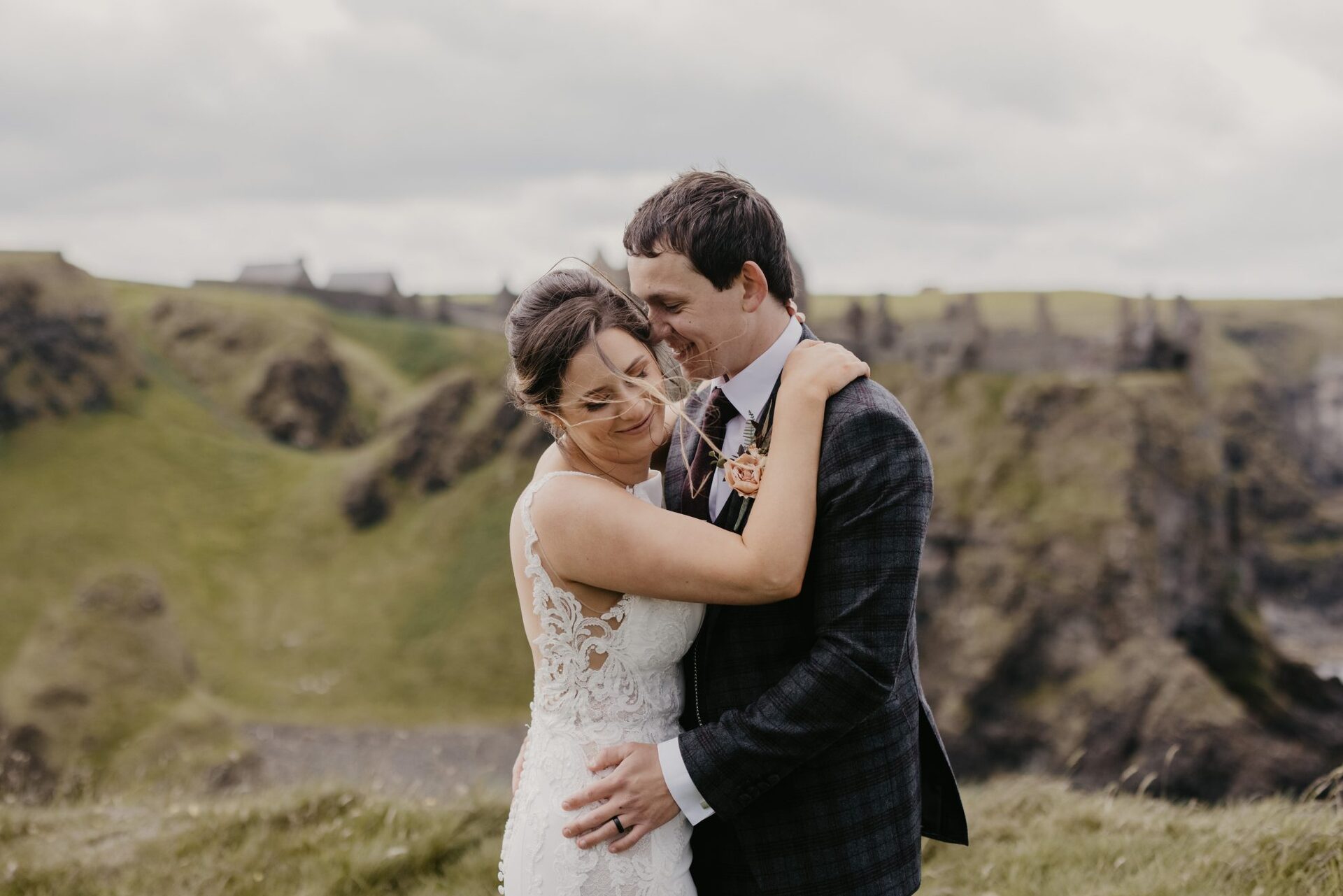 Shannon and Dillon planned their perfect day in just seven months, but the planning process wasn't all smooth sailing during a global pandemic.
"We had originally booked the Tullylagan Country House Hotel in Cookstown, but everything fell though during the pandemic and six weeks before the wedding we then had to start looking for another venue," Shannon says.
"Trying to find venues was quite difficult because our date was a Friday in June and June is always a popular time for weddings. A lot of 2020 weddings had also been pushed back to 2021 so even more venues were booked out, so we were really struggling."
RELATED TO: Wedding of the Week: Nikki & Stephen's Romantic and Relaxed Galgorm Ceremony
"Even if things were still going to be restricted, we were both so eager to get married and wanted to keep our date because it was our 10-year anniversary and that date and actually getting married itself was more important to us than having a big grand event."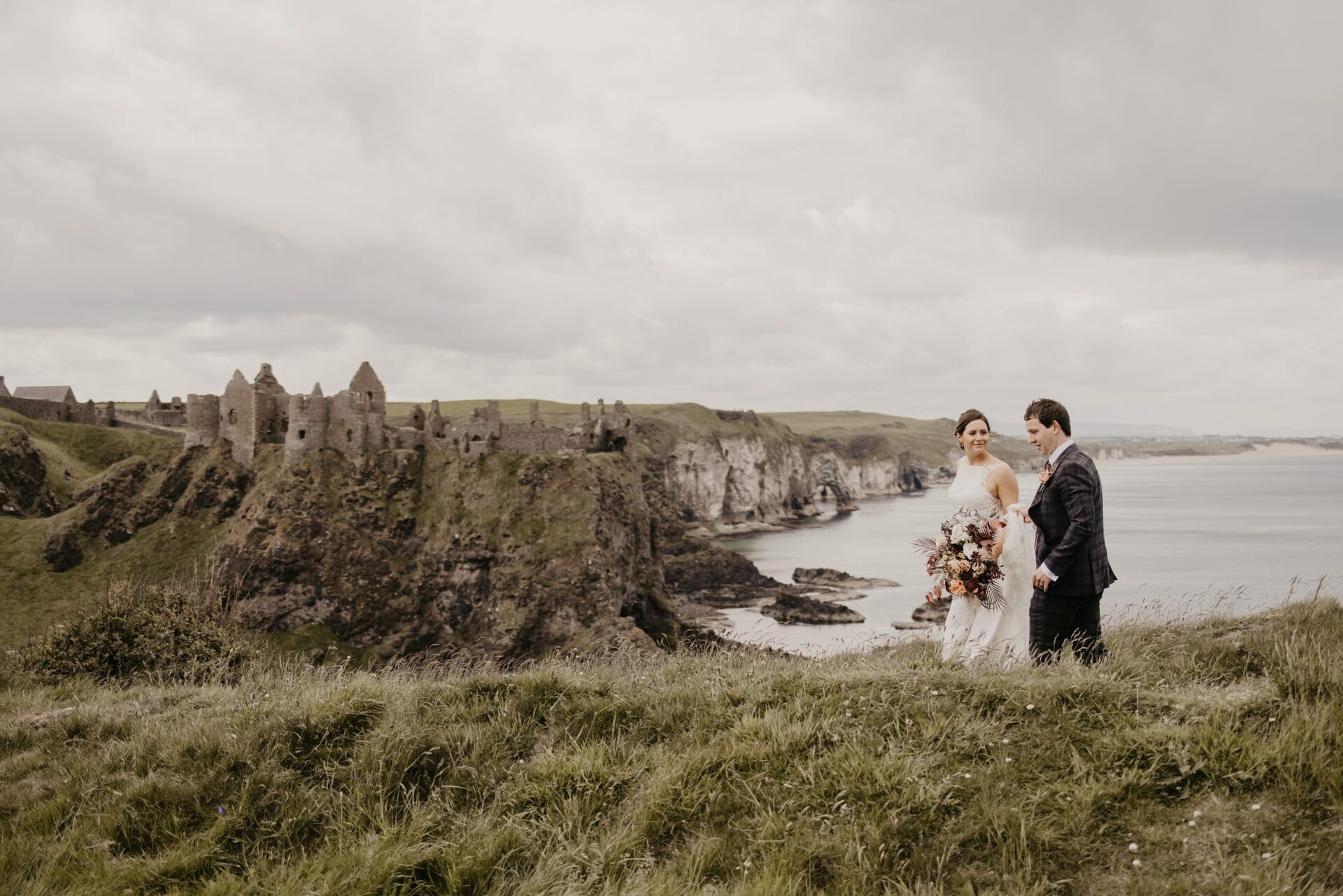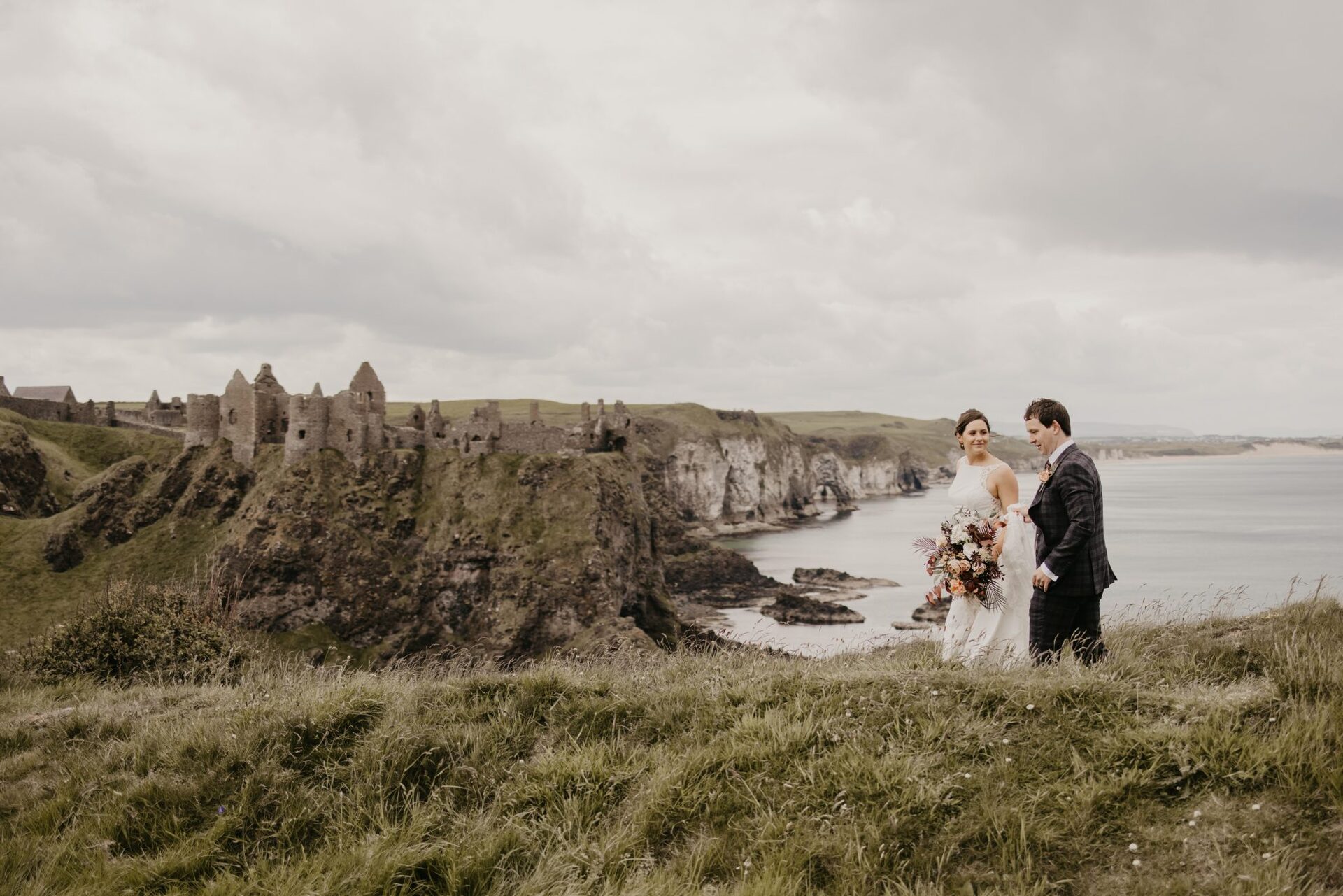 But then, something amazing happened – after scooping the internet for venues that suited their dream of a North Coast wedding and budget, Shannon came across a unique wedding location that ticked all their boxes.
"I always wanted to get married at the North Coast – it's such a beautiful spot with great ocean views," Shannon shares.
"Originally, we thought we wanted Mussenden Temple in Derry which looked amazing, but it just wasn't within our budget, so we started looking at blogs on eloping in Northern Ireland.
RELATED TO: First Ever Mourne Mountains Wedding
"That's when we came across some photographs of another couple who got married at Dunluce Castle and we just thought it looked perfect – it was on the clifftop near the water, and it was such beautiful scenes.
"So, you can't actually get married in Dunluce Castle, but I got in touch with the farmer, Sean, who owns the land around the castle and he was so lovely and helpful! We were able to get married on the cliffs surrounding the castle – it was everything we've ever dreamed of and more."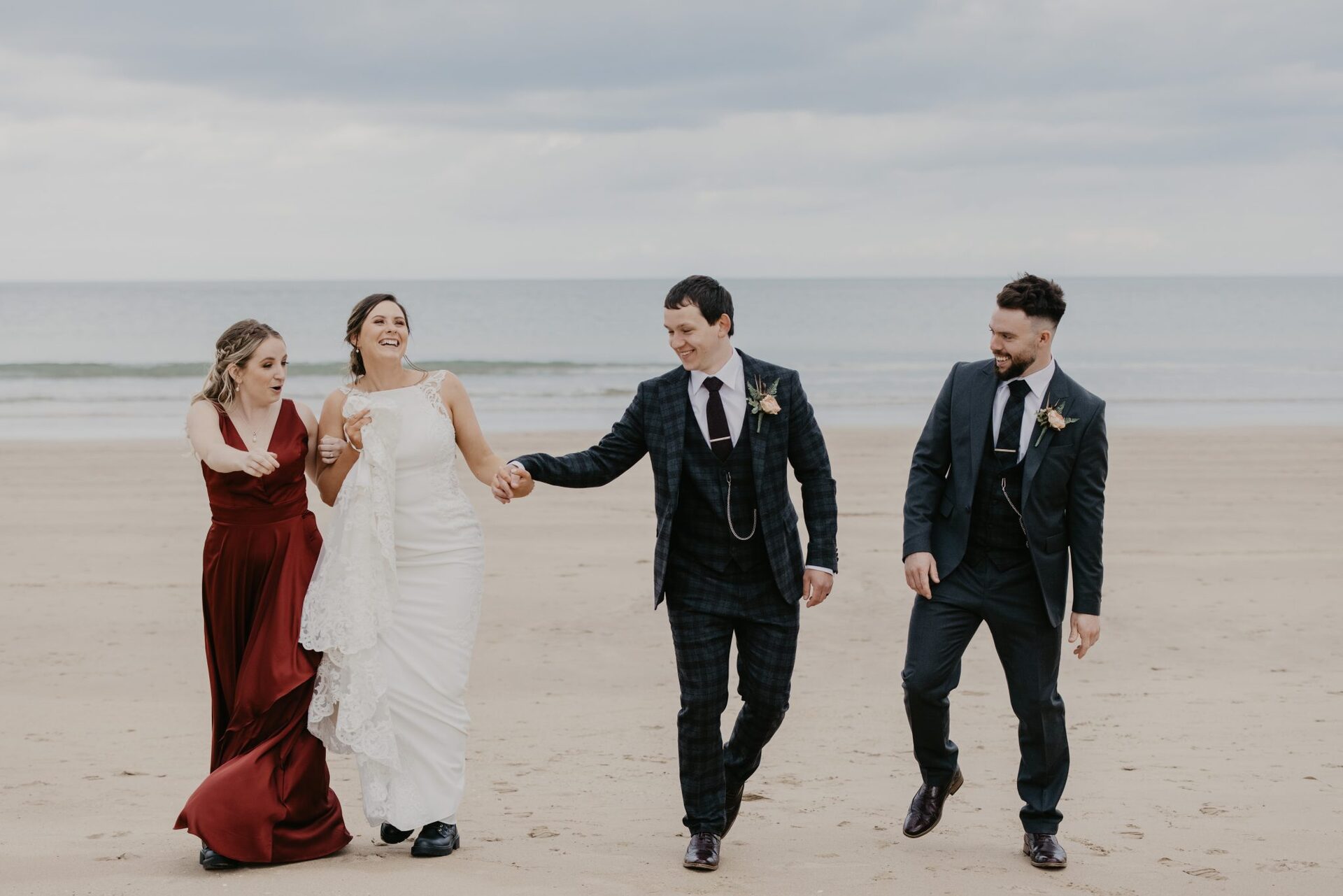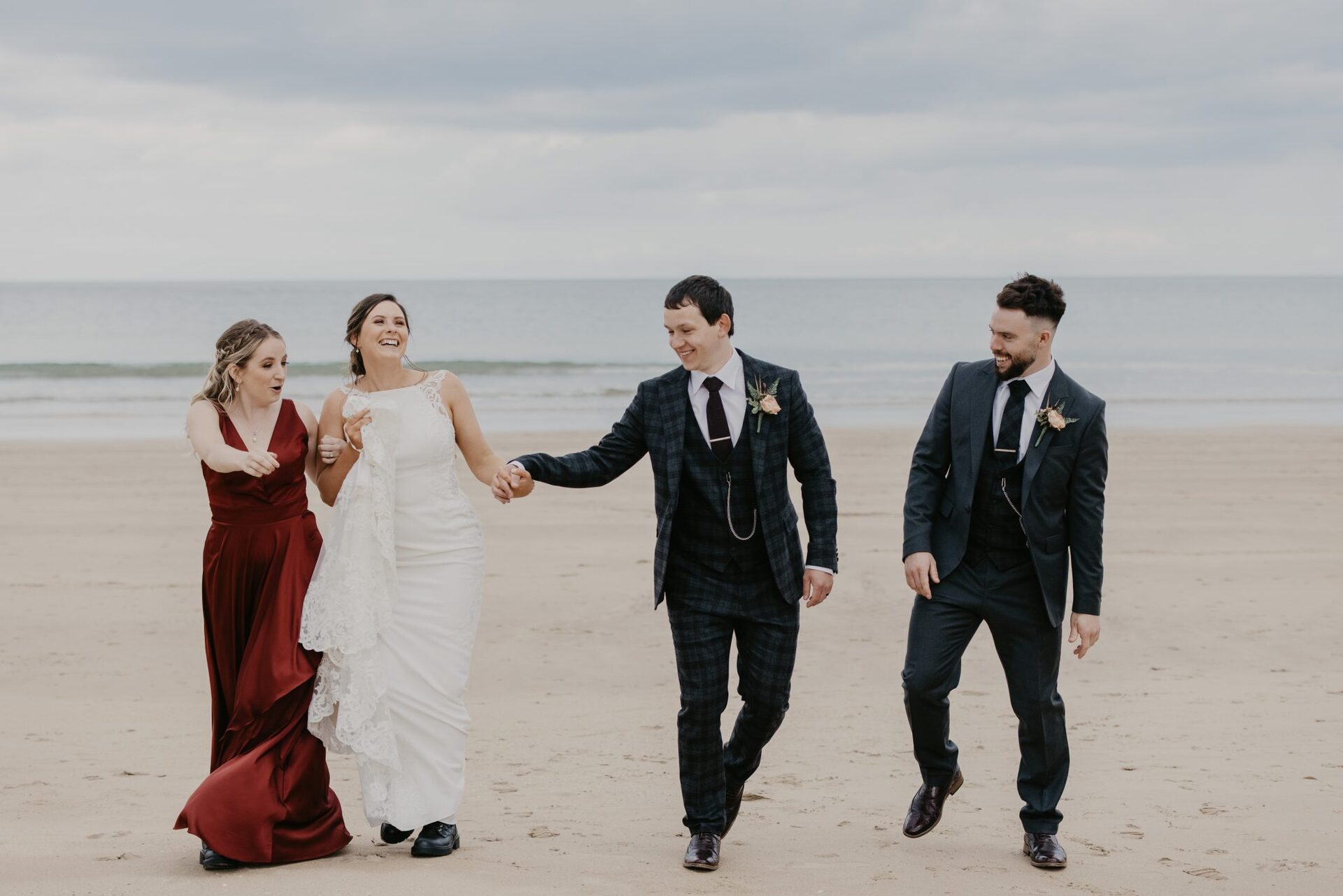 Shannon and Dillon had a little help from Sacha Donnelly at White Nights Teepee Hire who transformed the field into a dreamy wedding fantasy, adding those all-important finishing touches.
"Sacha decorated the field beautifully with the aisle, chairs and all the finishing touches to make it really come to life," Shannon explains.
"We also had a big teepee in case it rained but ended up just using the smaller teepee as we got lucky with the weather and it was so lovely and personal."
RELATED TO: WJ's Top Alternative Wedding Venues In Ireland
"We then went for our reception at Dunadry Hotel and Gardens – the garden grounds were amazing and the wedding planner Kirsty was so fabulous. With me being so stressed about the venue change six weeks before the day, I was so glad they were available and it was a perfect location."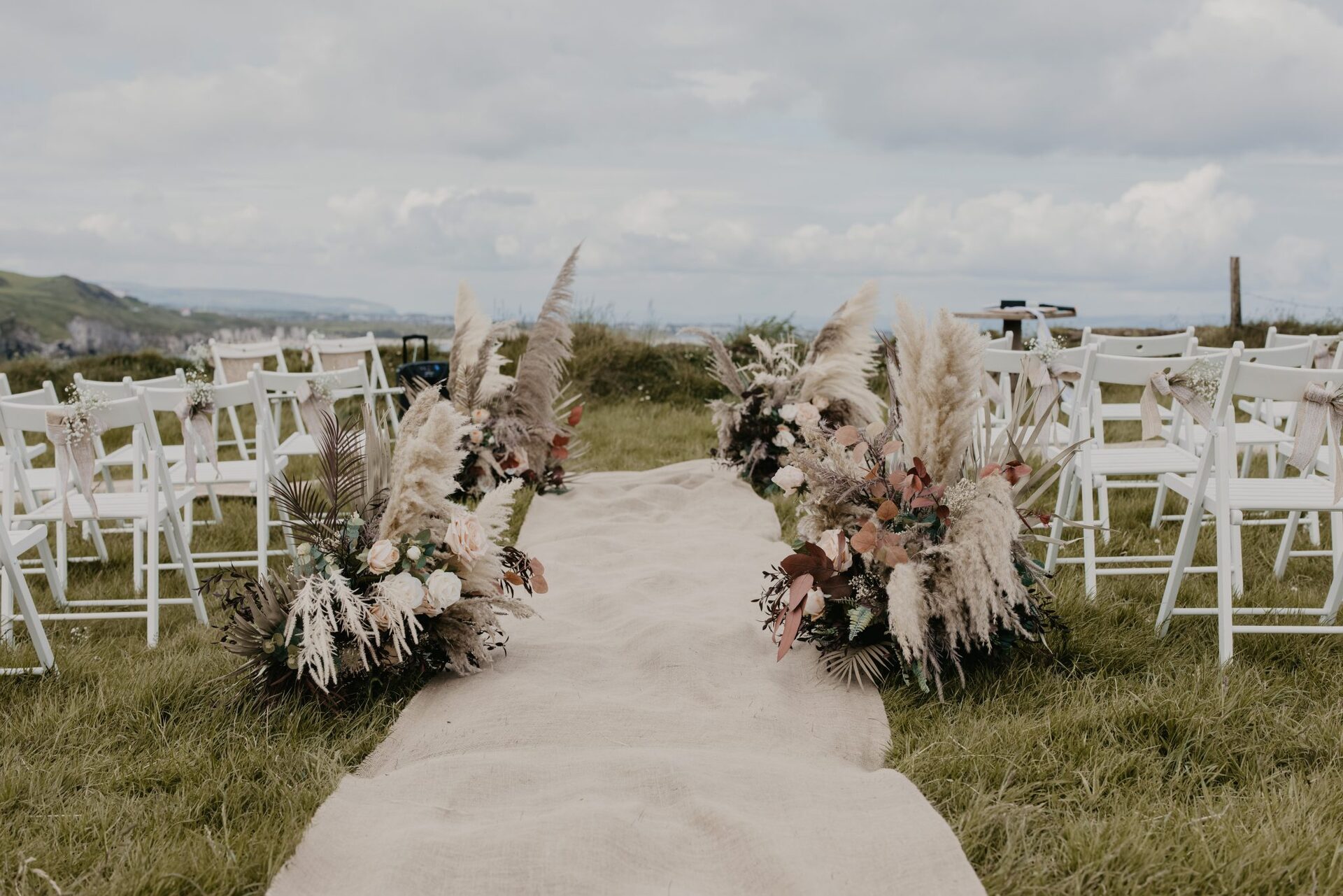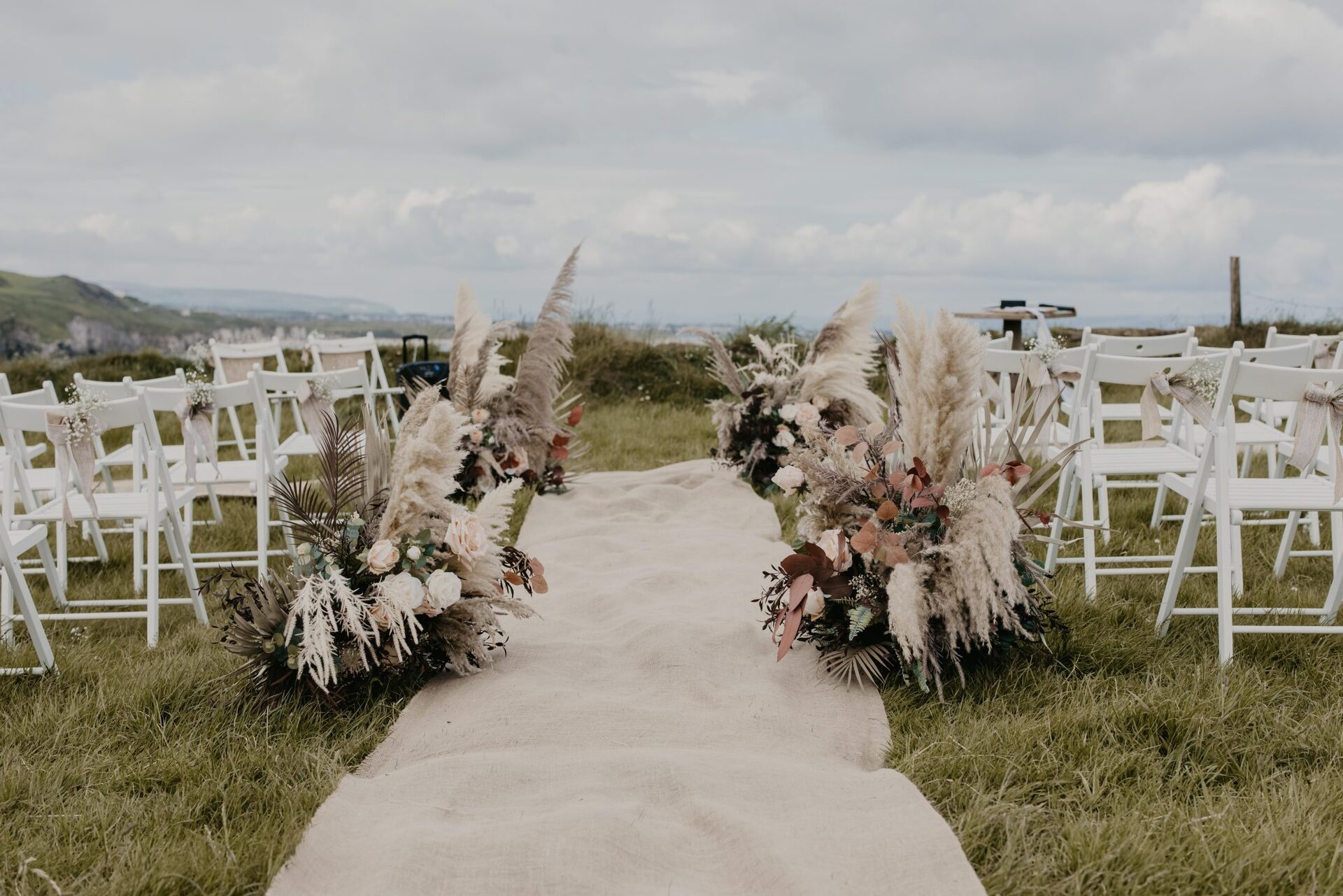 Shannon had artificial flowers from Innocent Chaos in Belfast which tied in perfectly with her rustic style and autumnal colour scheme – find out more about Innocent Chaos HERE.
"They were all artificial flowers and they looked so real!" she says. "I loved how they turned out – it was very rustic with pampas grass and burnt orange and peach tones, and they really matched my bridesmaid's dress.
"Dillon's sister, Emma, also gifted us the wedding cake as she makes some desserts for their family restaurant Joe Mac's and is an amazing baker."
Shannon looked stunning in an ivory lace fitted dress by Essence of Australia from Creative Ideas in Armagh.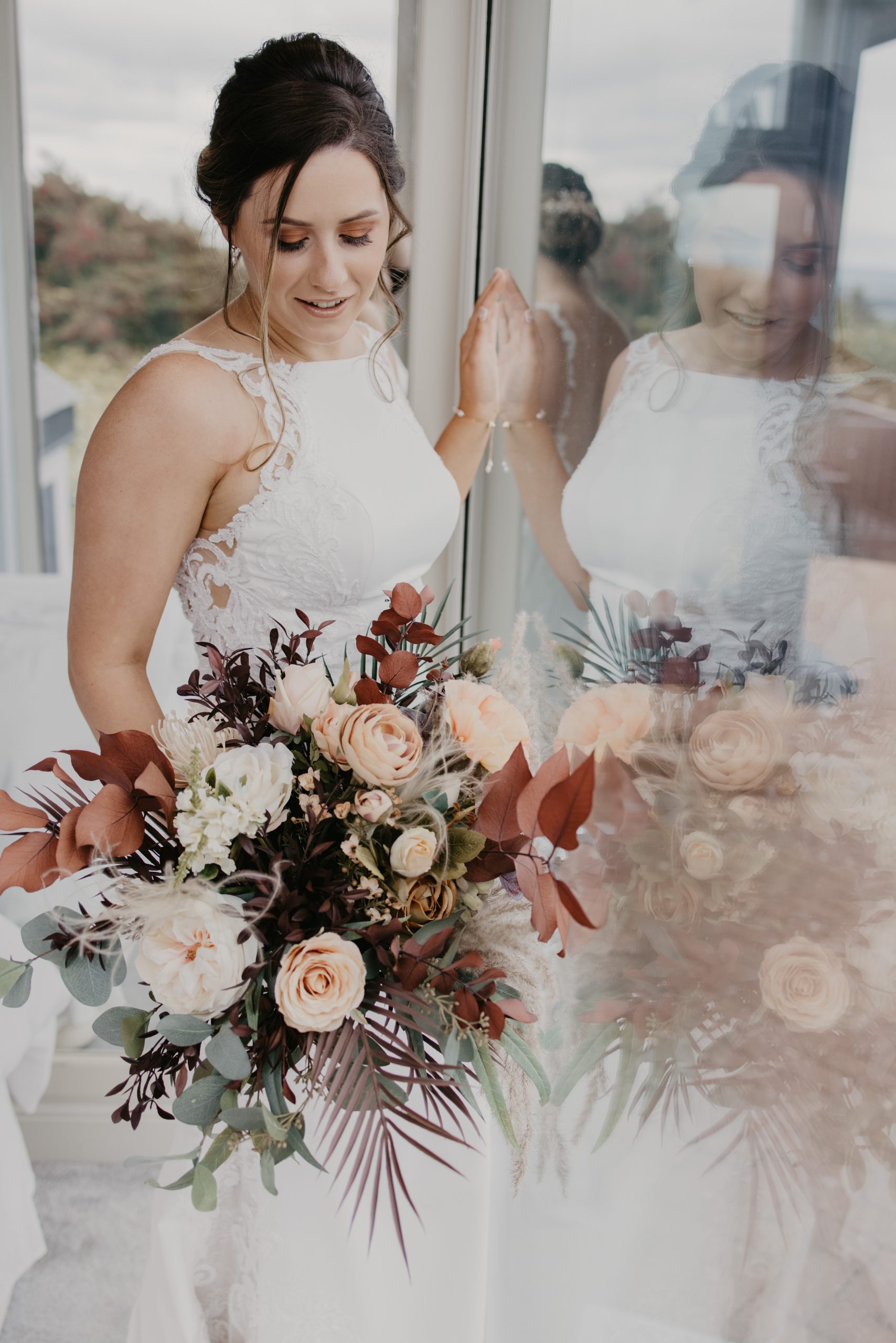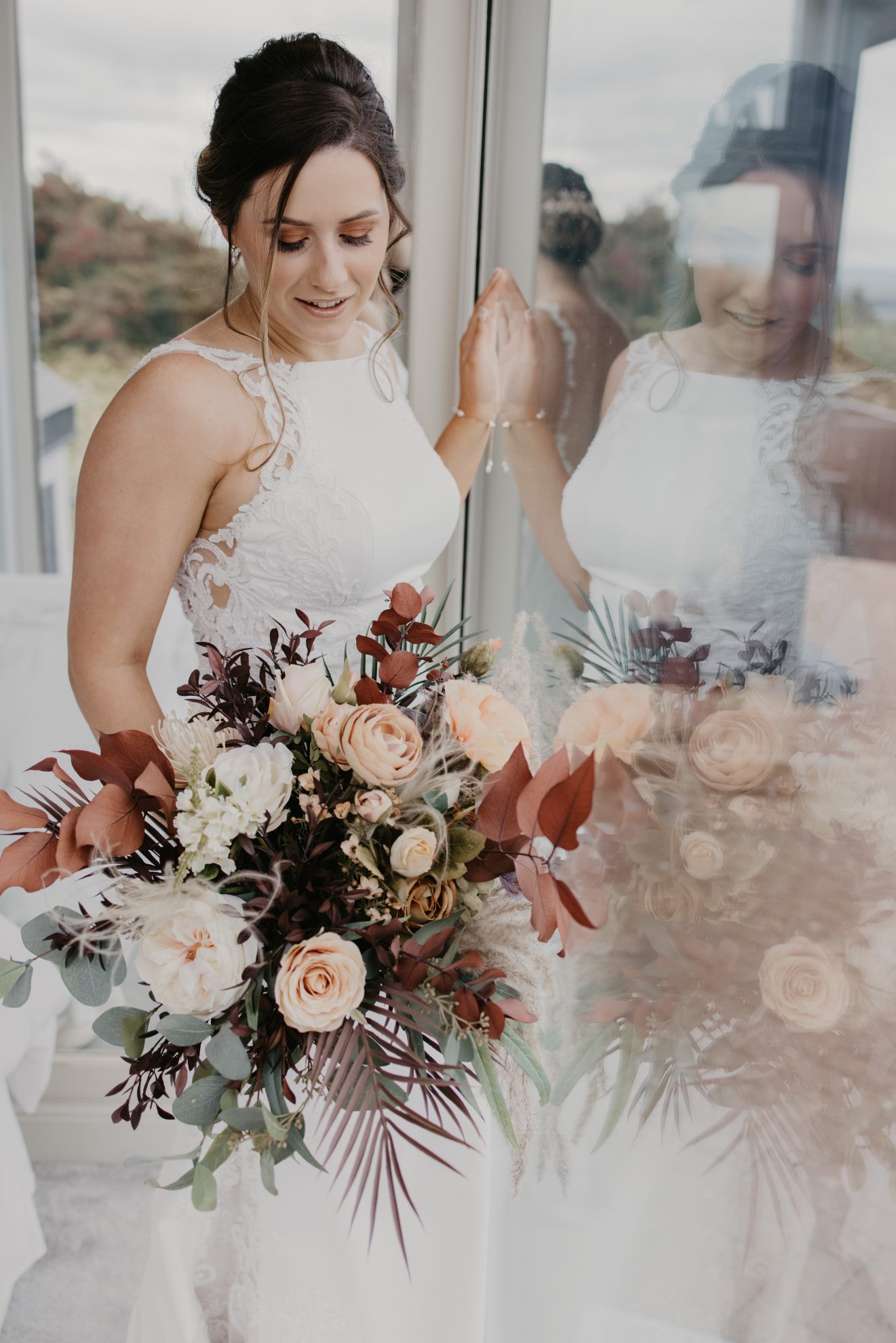 "My height is all in my legs so I knew I couldn't have anything that puffed out, or I was going to look like a toilet roll holder!" Shannon laughs.
"I already had a dress picked out a while back from Perfect Day in Lurgan which I was so close to getting, but something was just telling me to keep looking so I went ahead to my third appointment at Creative Ideas – the first dress I tried on, I just completely fell in love with it and thought this is it!"
RELATED TO: 'We Planned A Pandemic Wedding in 1 Week'
Shannon also had one bridesmaid who wore a burnt orange fitted dress from online store Chi Chi London.
Dillon also looked dapper in a grey and purple checked suit and waistcoat from Freddie Hatchet in Belfast with his best man rocking a matching number – find out more about Freddie Hatchet HERE.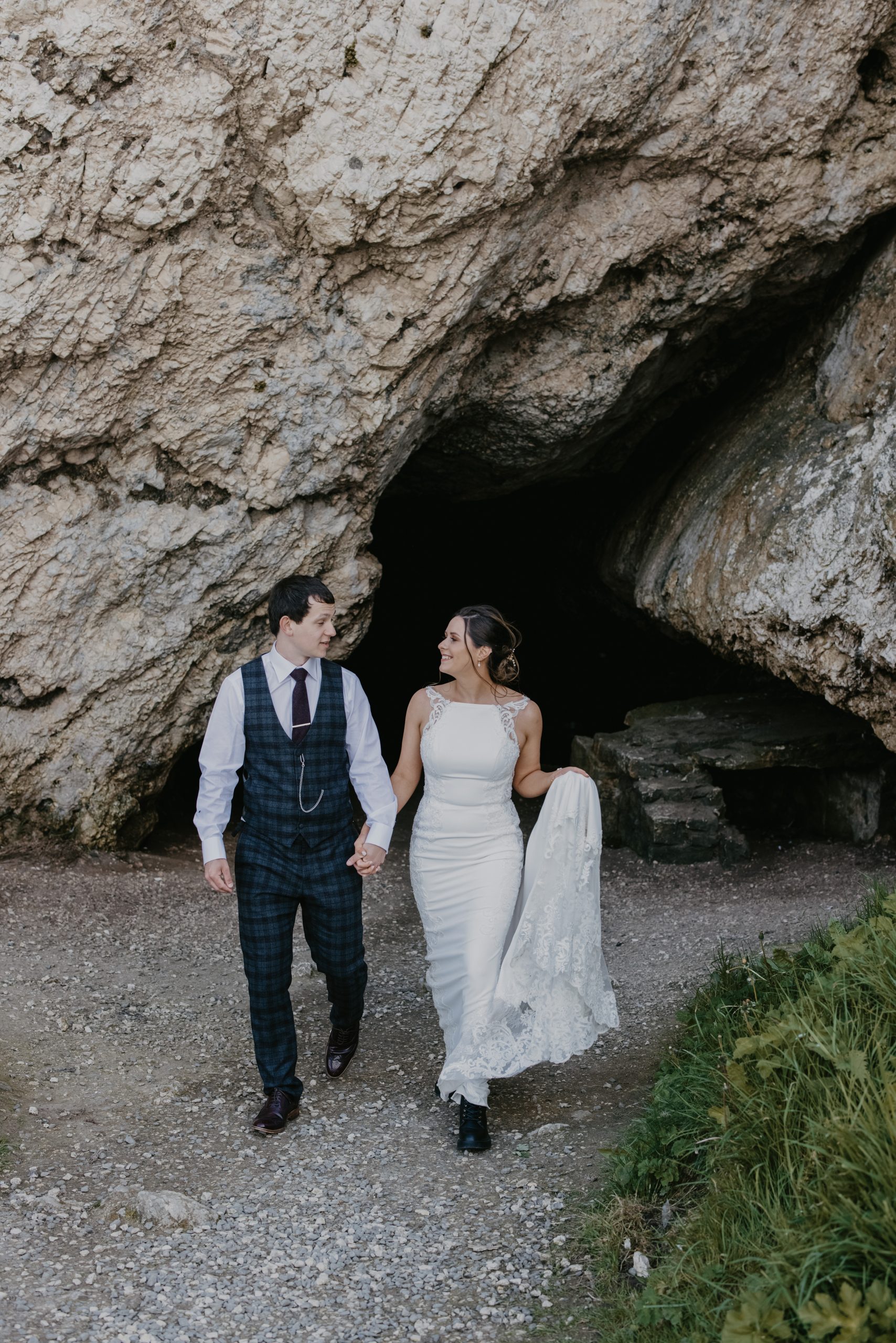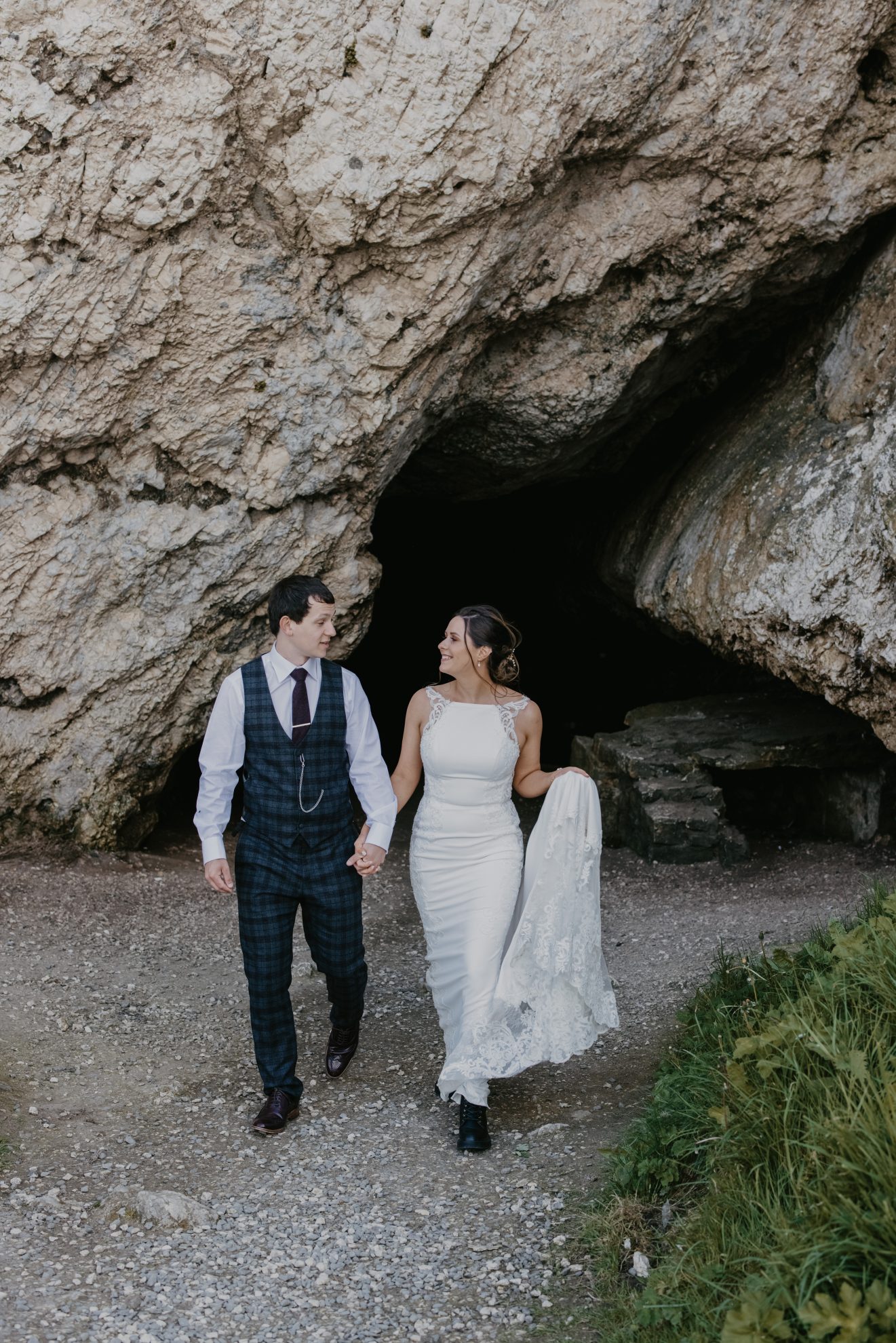 Capturing their dream day was Sasha Treanor Photography and RPM Video who pictured their cliffside ceremony perfectly – find out more about Sasha Treanor Photography HERE.
"Sasha is local from where I live and had seen her work a while ago because she did a lot of photographs for people I know, and luckily she was available within a seven month notice!" Shannon says.
"I loved the look and style of her photographs and we're so happy with how everything turned out. RPM was our videographer and was totally last-minute – we nearly didn't go for a videographer, but after speaking to other couples we decided we wanted our own video just a few weeks before the day. Luckily, they were available and we're so excited to see the full video!"
For all the brides-to-be out there planning their day in the midst of a pandemic, Shannon has some positive words of advice.
"it'll all come together and work out on the day, so try not to stress too much about the finer details," she says.
"I had a little mini breakdown a few days before the wedding, thinking I had forgotten things and worrying. Now looking back, it was so silly and I was stressing over minor details which really didn't matter.
"The only really important thing is that you've made it and you're actually getting married. Everyone says that your wedding day goes by so quick and they're not lying! There's nothing you can do to slow it down, so just try and enjoy every minute of it on the day."
Shannon and Dillon are enjoying life together as Mr and Mrs and are now planning a getaway honeymoon travelling the Southern States of America for when restrictions allow.
Sign up to our newsletter to get all the latest from The Wedding Journal! Join Here>>>>http://eepurl.com/ck9vLb