Trends come and go but style is forever. You may have heard this quote before. It's attributed to Coco Chanel and there's certainly an element of truth to it.
After all, how many of us have looked back on an old outfit and cringed? It was bang on trend at the time, but now? Now it just looks a bit ridiculous.
While every bride is beautiful, the same can be said for wedding dresses. Some date more than others and not every gown could be labelled a timeless classic.
Here, Wedding Journal looks back at some wedding fashion trends we reckon are best left in the past, and shares tips for choosing bridal wear that stands the test of time.
Then: The Puffball

Seen on the likes of Princess Diana and Mariah Carey on their wedding days, this bridal trend was often not just about puffy sleeves, but puffy everything. Think puffy sleeves, puffy shoulders and a great big puffy skirt. While it was bang on trend for its time, today this type of gown would likely get your guests talking for all the wrong reasons. And let's face it, ain't nobody busting a move on the dancefloor in this duvet… eh, we mean dress.
What to wear now: the understated puff sleeve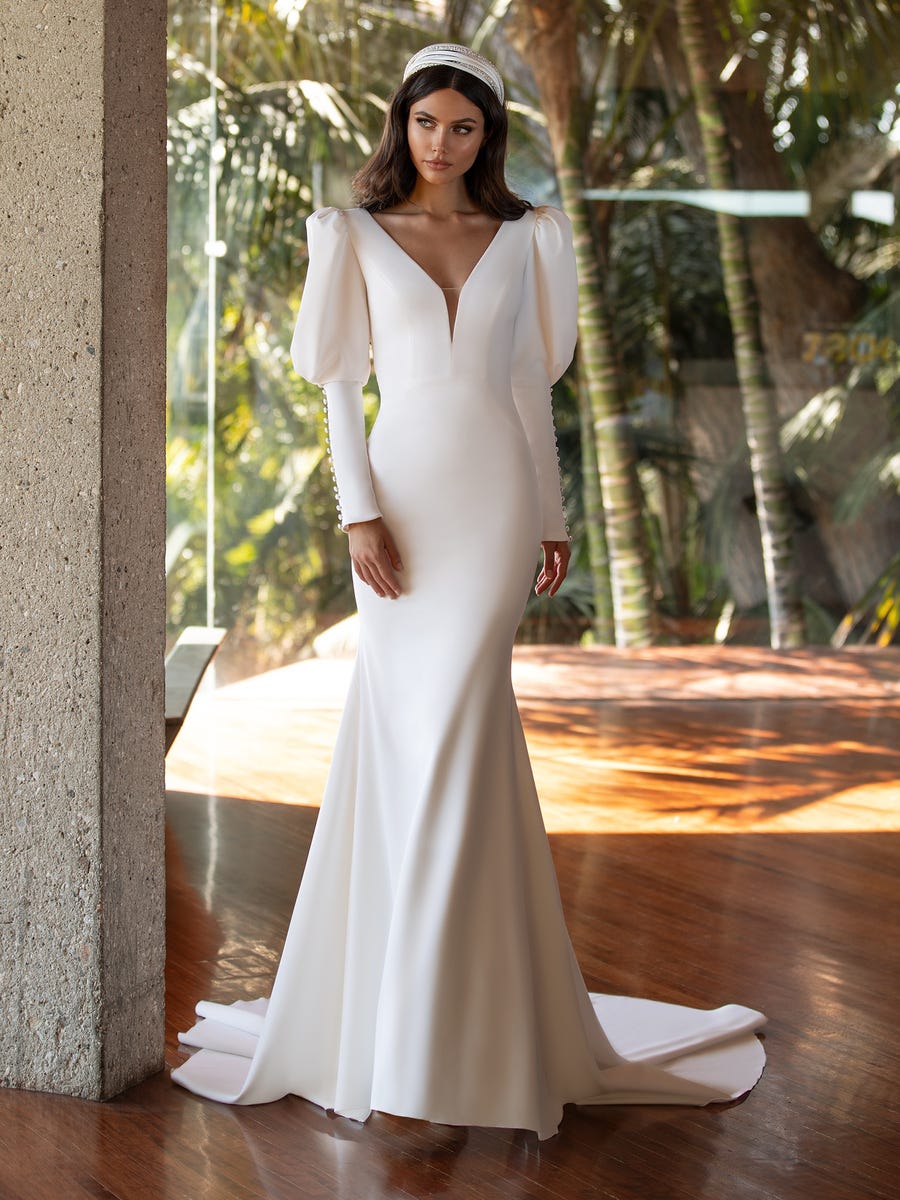 Turner, Pronovias
Elegance with a side of extravagance is the order of the day now. Think subtle puff rather than full blown marshmallow. We can't get enough of this Pronovias stunner. The Juliet sleeves give it a trendy edge, and the silhouette is to die for.
Then: Tacky bridesmaid dresses
View this post on Instagram
Ugly bridesmaids dresses are a bit of a running joke, aren't they? The old yarn goes that the bridesmaids are kitted out in dresses best left to the back of the closet so they won't upstage the bride. While we've no doubt most brides have good intentions when choosing their maids' gowns, there are certainly some bridesmaid dresses from decades gone by that wouldn't fly now. Think garish colours, unflattering silhouettes, unnecessary frill and OTT embellishment.
What to wear now: Mix and match
Esme, True Bride
Whether it's the same style but different colours on each of your maids, or the same colour but in different styles, these days mixing and matching is the name of the game. You can go off the shoulder, fitted, full length or shorter hem. Every bride wants great pictures from her big day, so she'll choose gowns that will have her maids looking their best.
Then: the ginormous bouquet
View this post on Instagram
We love an elaborate flower arrangement as much as the next person – In fact, we've listed some of our faves here – but we don't think any bride should risk broken wrists while walking down the line. While beautiful, these giant bouquets, popular in the early 90s, not only hid a significant portion of the bride's dress, they were also incredibly heavy. Not ideal for lugging about all day.
What to wear now: Less is more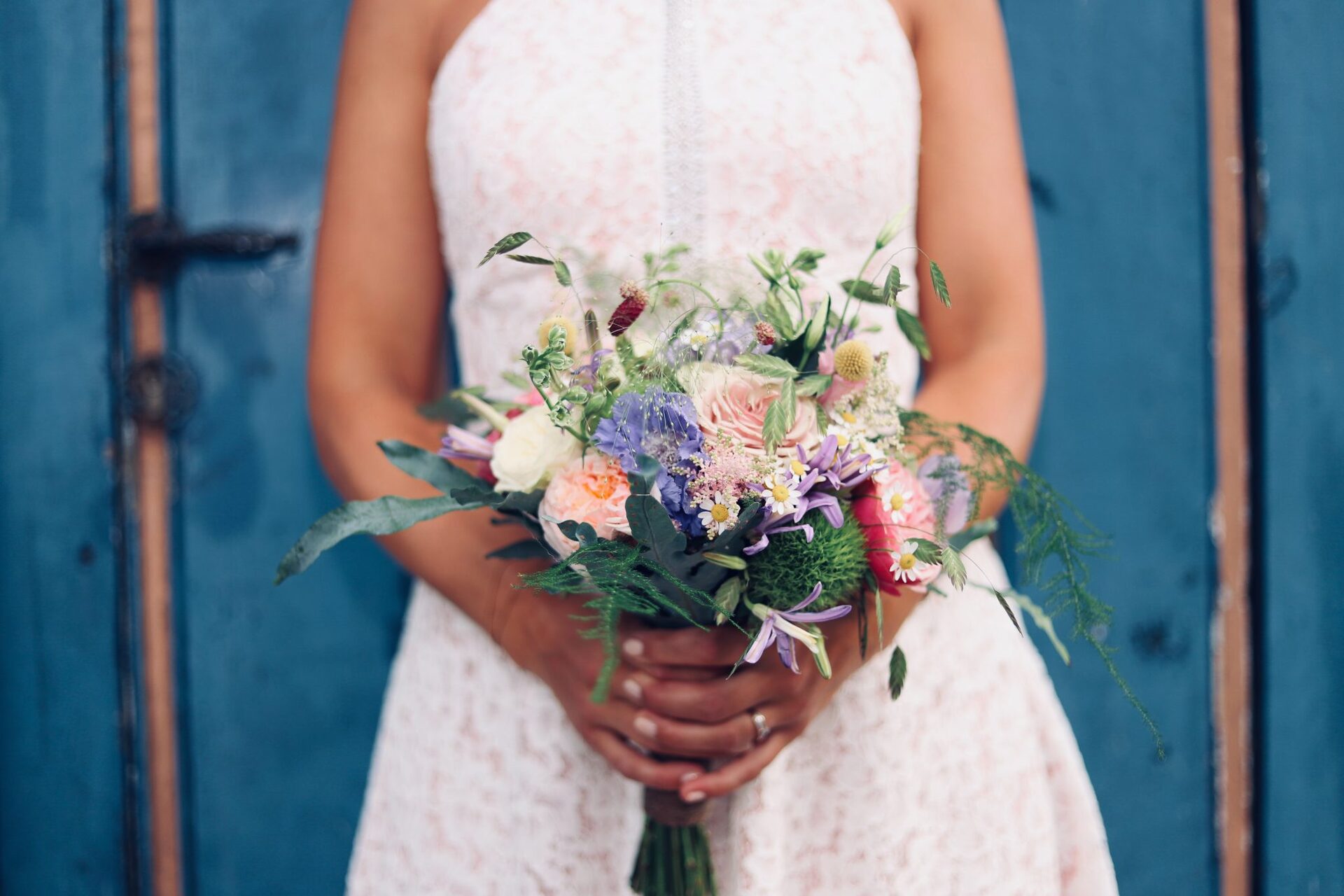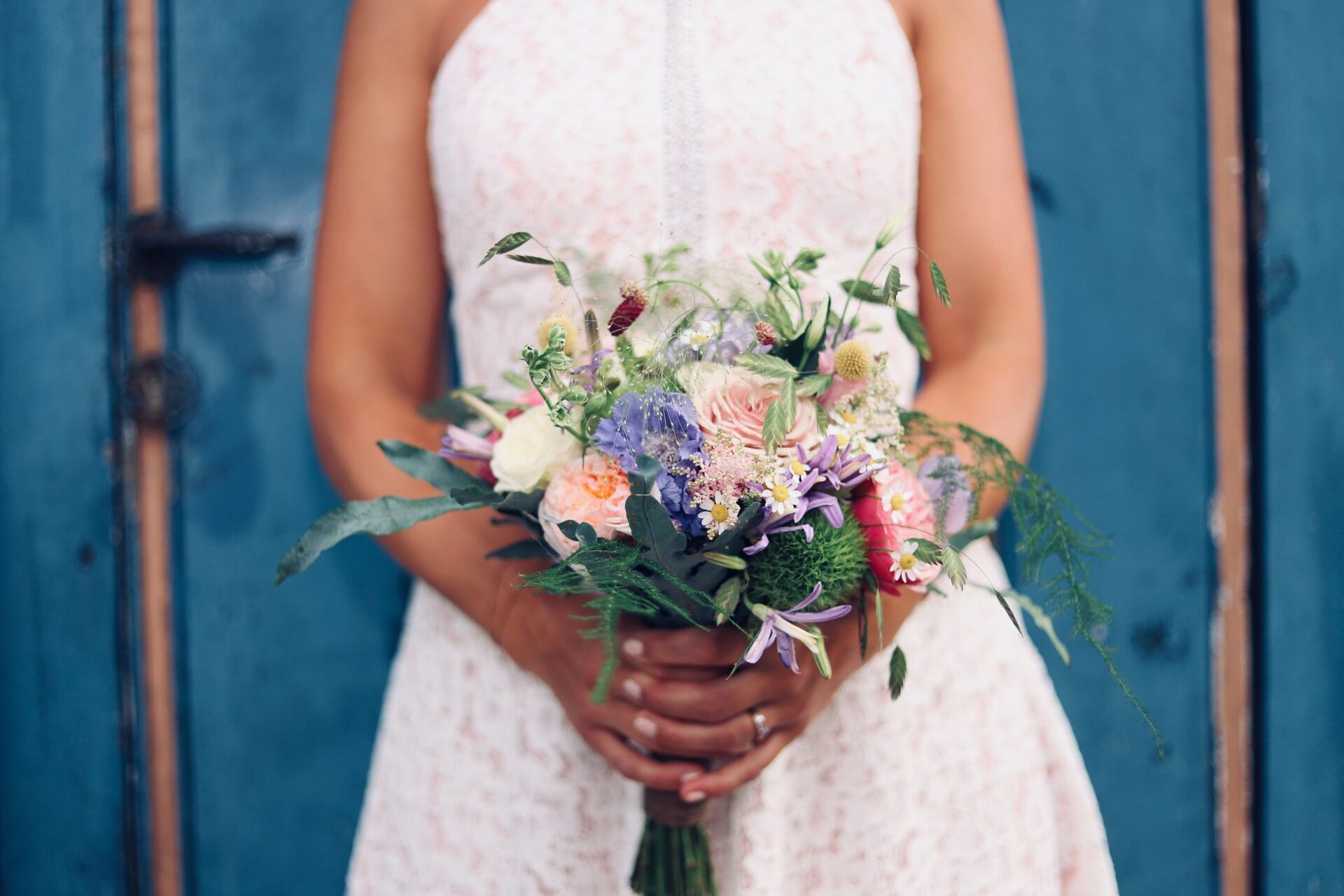 Breathe a sigh of relief: Small arrangements are in in a big way, so no more achy wrists. There are lots of different trends in wedding flowers right now. While peonies have long been a bride's fave, we're now seeing some more original choices like pink pampas grass, palm leaves and plenty of foilage. Bold colours aren't going anywhere either.
Then: The insane train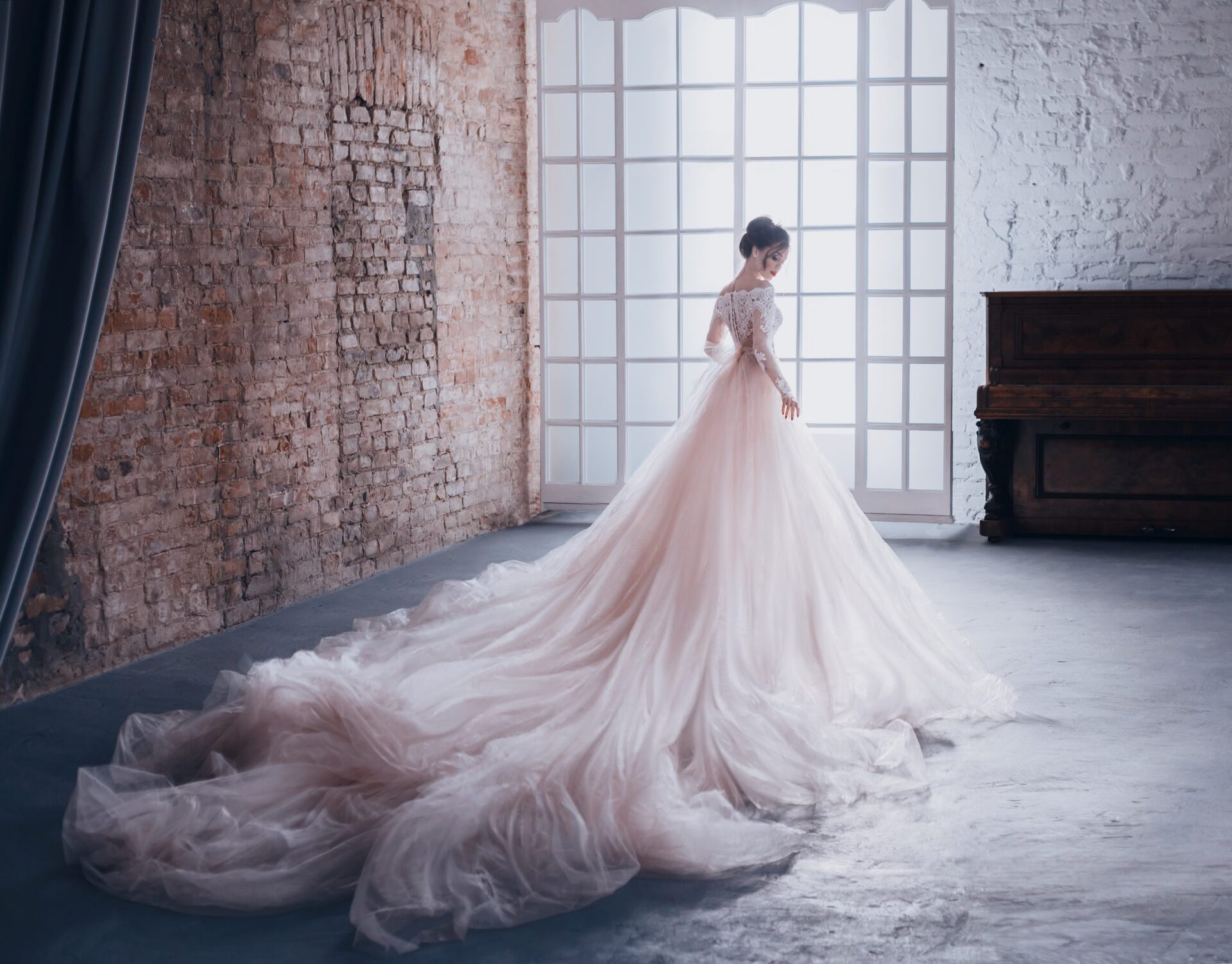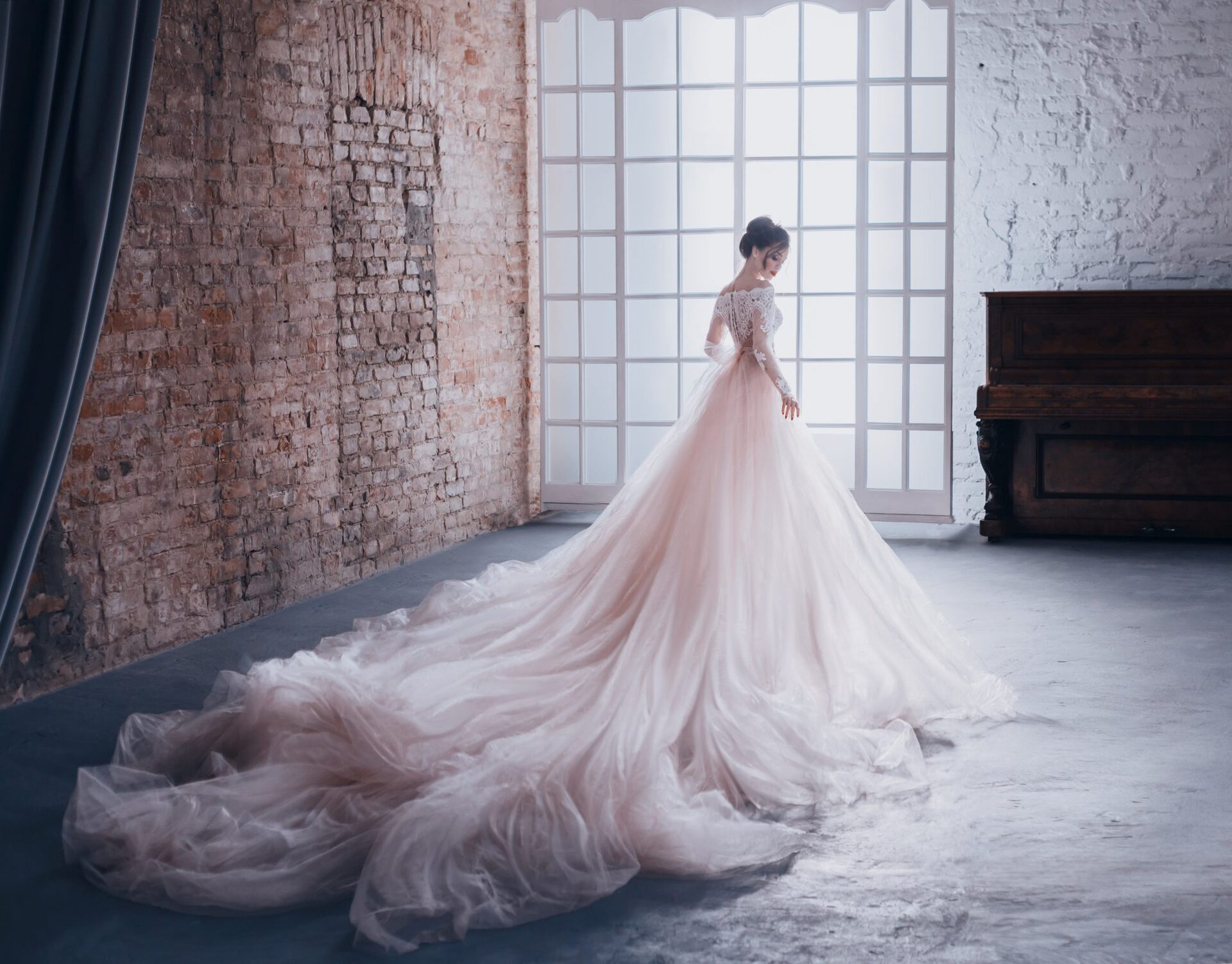 Remember the huge train on Fergie's wedding dress when she wed in 1986? The main thought that comes to mind when we picture it is 'Ouch'. How did she get out of her car in it? Wasn't she bone tired walking around it all day? How did it fare on the dance floor? Not only was this trend pretty cumbersome, it was also very, very impractical.
What to wear now: elegant silhouettes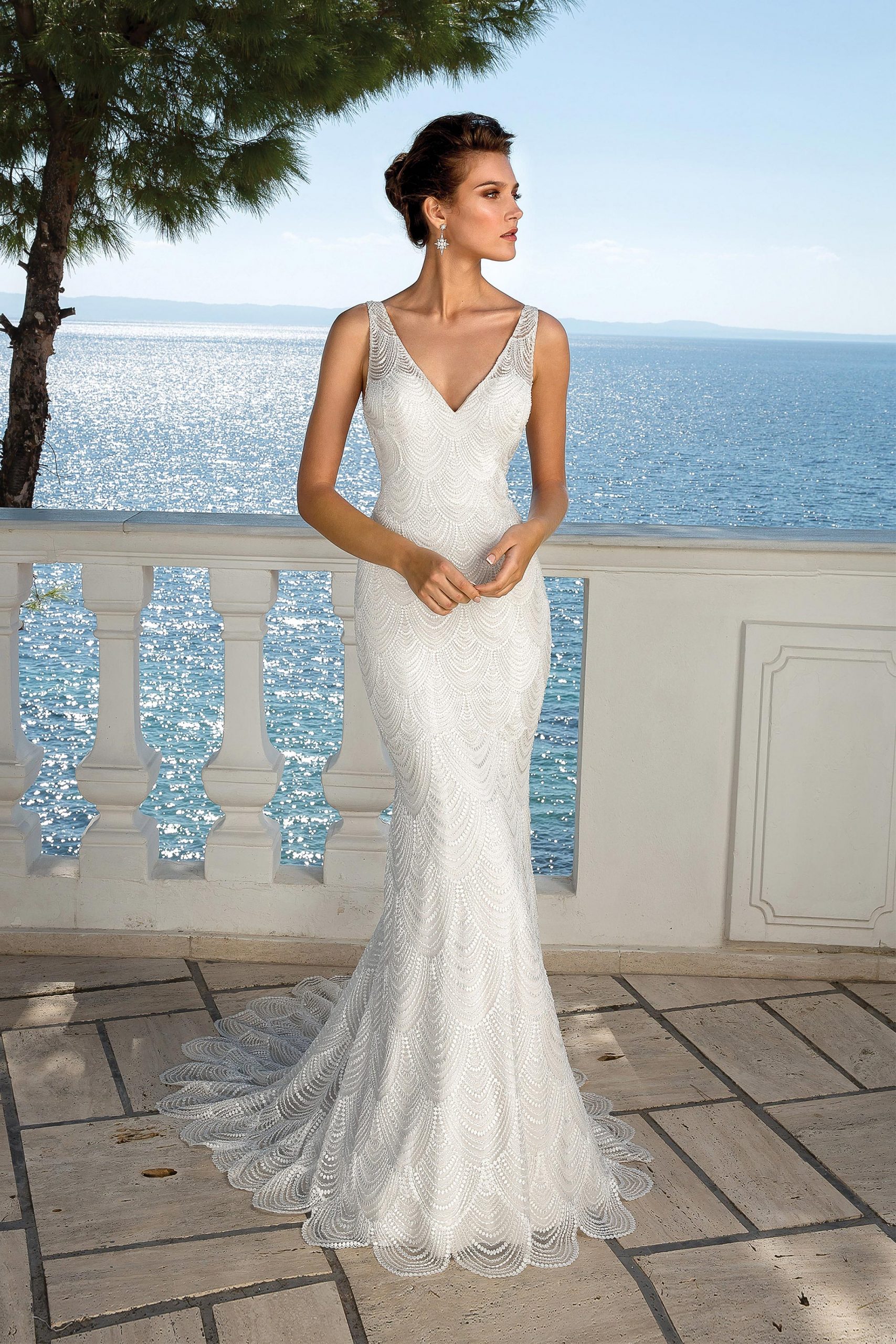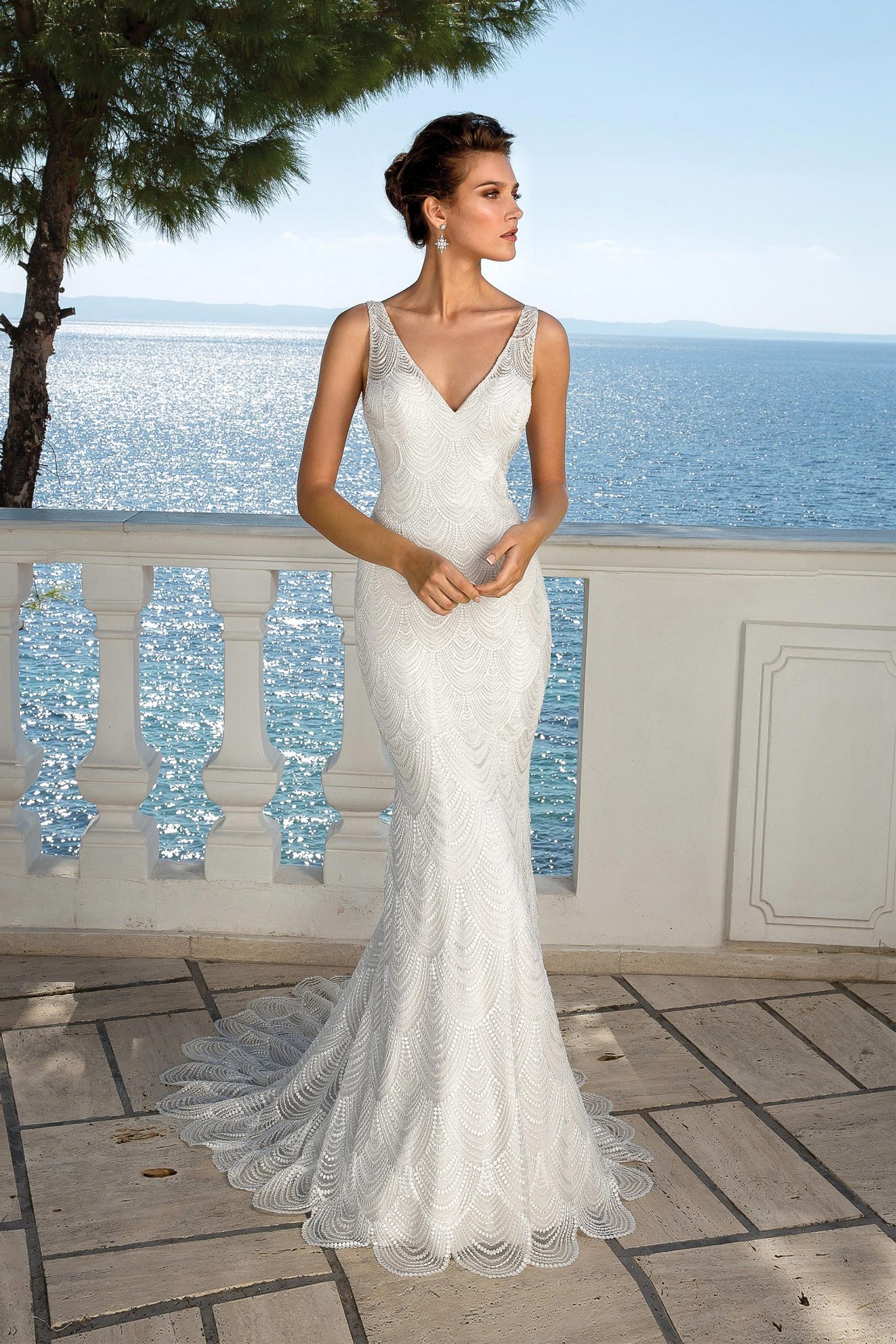 Style 88057SD, Justin Alexander
Modern and romantic is the order of the day, with elegant silhouettes reigning supreme. We love this Justin Alexander gown. The trumpet style dress accentuates curves, features beaded chandlier lace for a romantic feel and there's no heavy train in sight.
How to choose a timeless wedding dress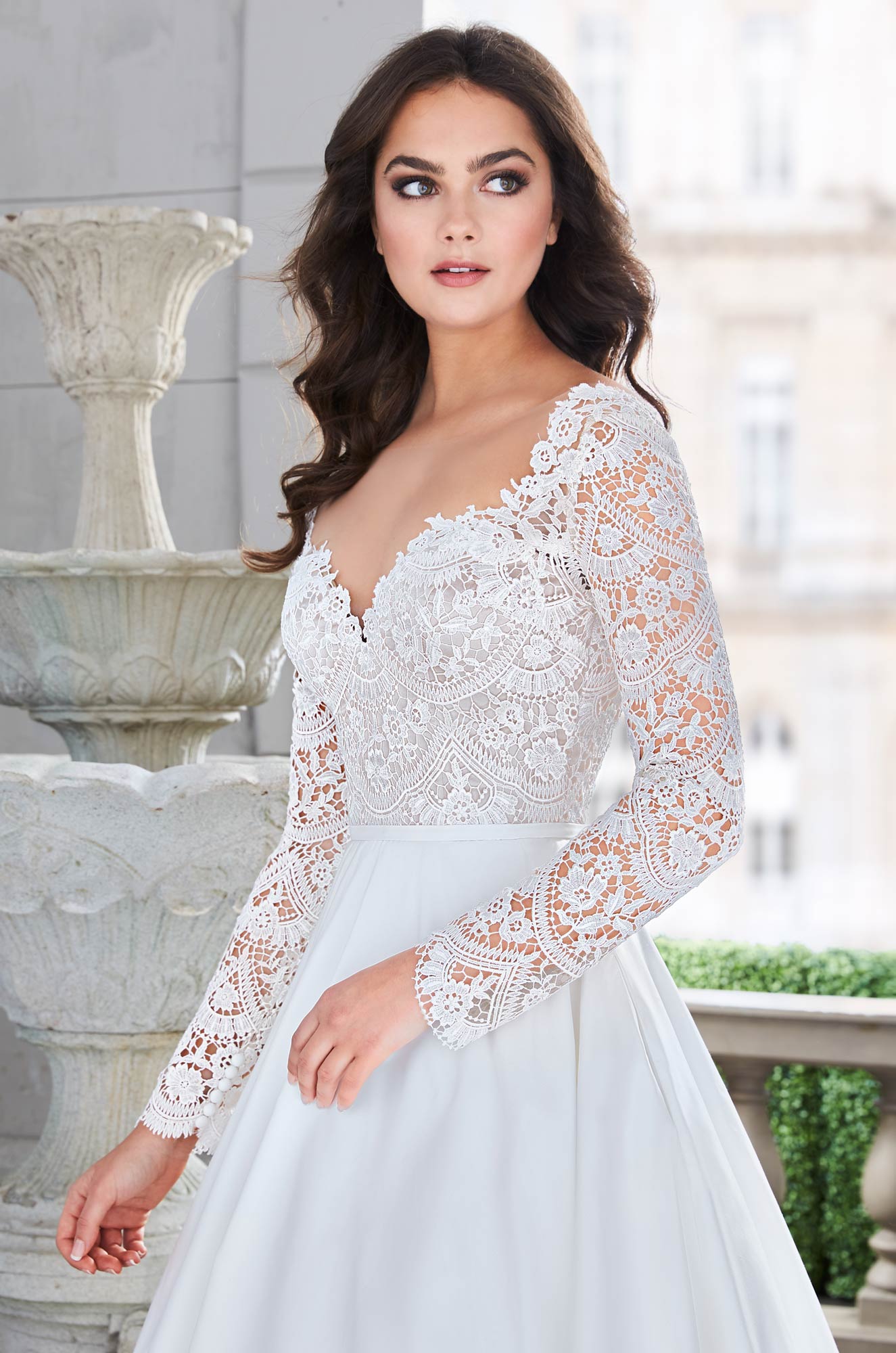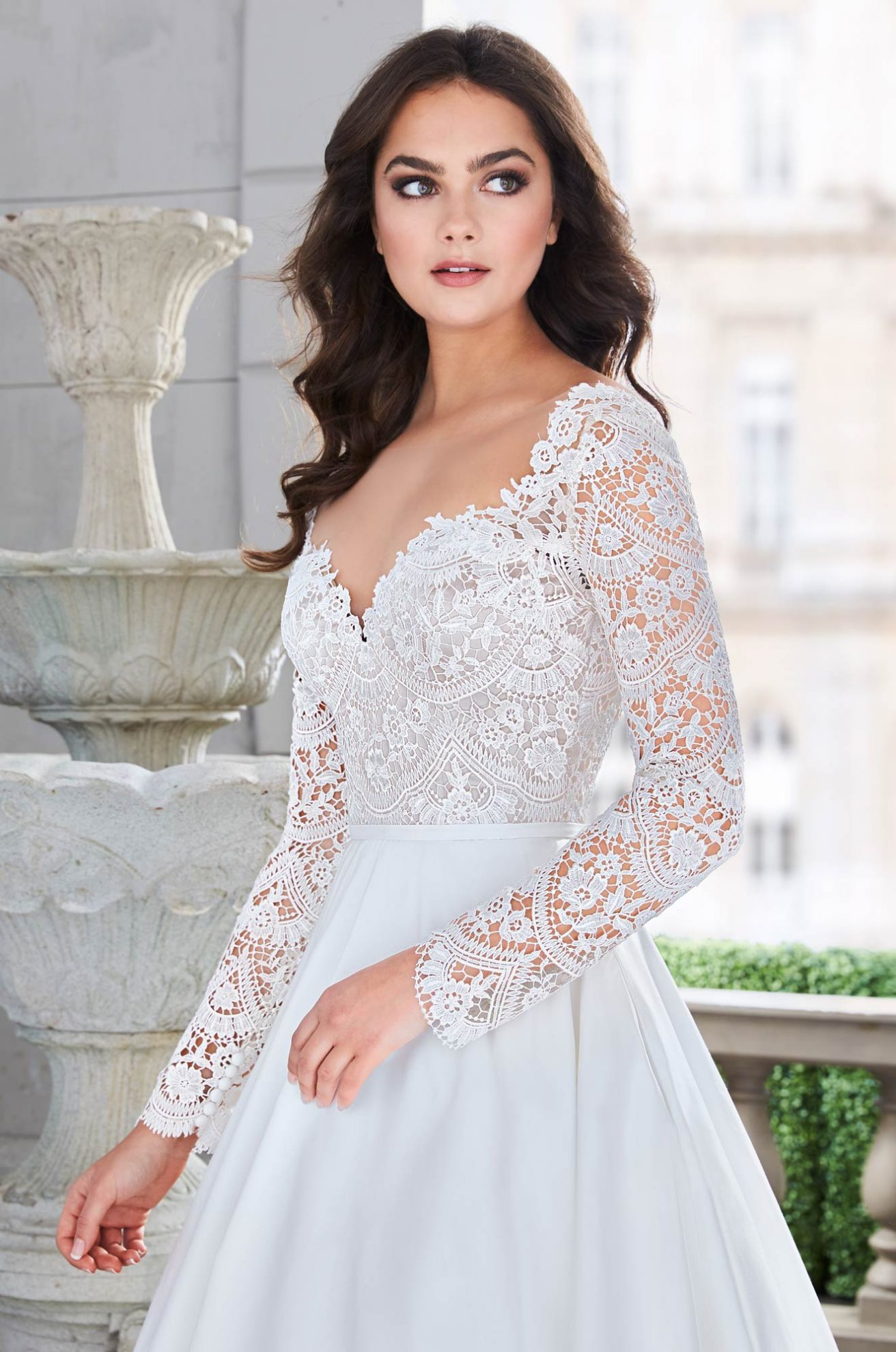 Style 4864, Paloma Blanca 
Don't be a sucker for the trends
Just like Coco Chanel said, trends come and go, but your own personal style, that's something with much more longevity. It's easy to get bowled over by the latest trends, but it's important to ask if a dress will still be fashionable 20, 30 and 40 years down the line. You're going to be looking at those wedding pics for a looooong time after all so try to steer clear of trends that will go out with the season.
Remember that timeless doesn't mean boring
While it's never a good idea to go too over the top with embellishment, choosing a timeless gown doesn't mean you have to go for the plainest gown on the rack. Nope, lace, sleeves and romantic ruffles are all options that will stand the test of time. It's all about adding subtle areas of interest that don't date the gown.
Opt for a classic silhouette 
First and foremost, you should go for a gown that flatters you, but you might also like to consider silhouettes that'll look good in the years to come. As a rule of thumb, very curve-hugging, sexy gowns may date quicker, while empire-waisted, A-line, mermaid and ball gown style dresses have extra longevity.
Think about the colour and fabric
Chiffon, lace and satin are all good choices that will never go out of style, while when it comes to colour, you can't go wrong with white. It's crisp, modern and will stand the test of time.
On the hunt for the perfect wedding dress? Head to our wedding dress finder here.