Every bride wants to look like a star on her big day, which means getting the hair just right! Here's which bridal hairstyle best complements your face shape – as seen on some of our fav celebs…
When it comes to your bridal look, your hairstyle is just as important as the perfect makeup and dress, so it's important that you choose something that shows off all your best facial features.
RELATED TO: Timeless Bridal Hairstyles We All Know & Love
If you're still scoping Pintertest and pondering over whether to go for a classic up-do or textured beach waves, then look no further as we've rounded up the best styles to suit your unique face shape with some celebrity inspo to help you steal the show…
The Heart Face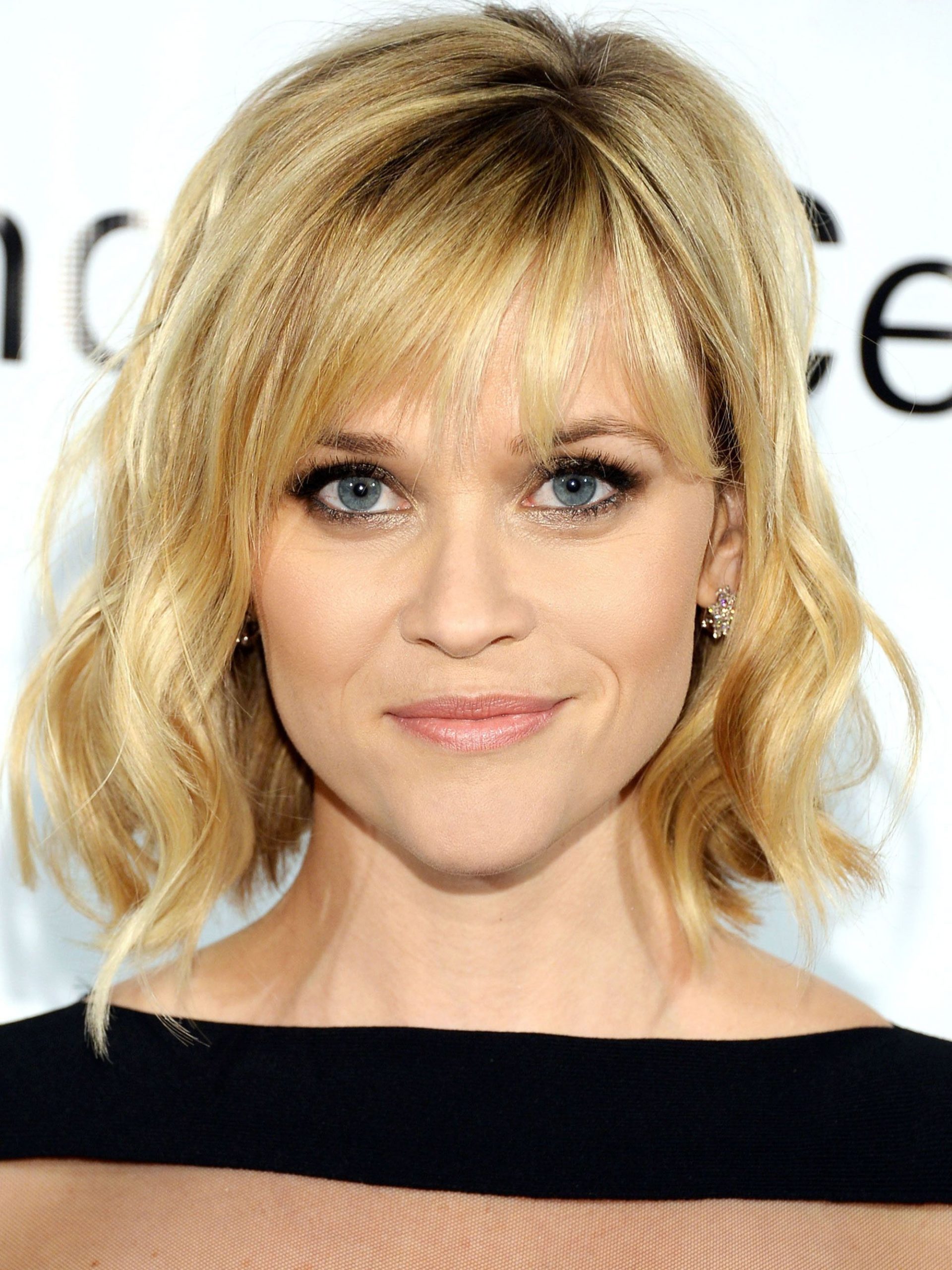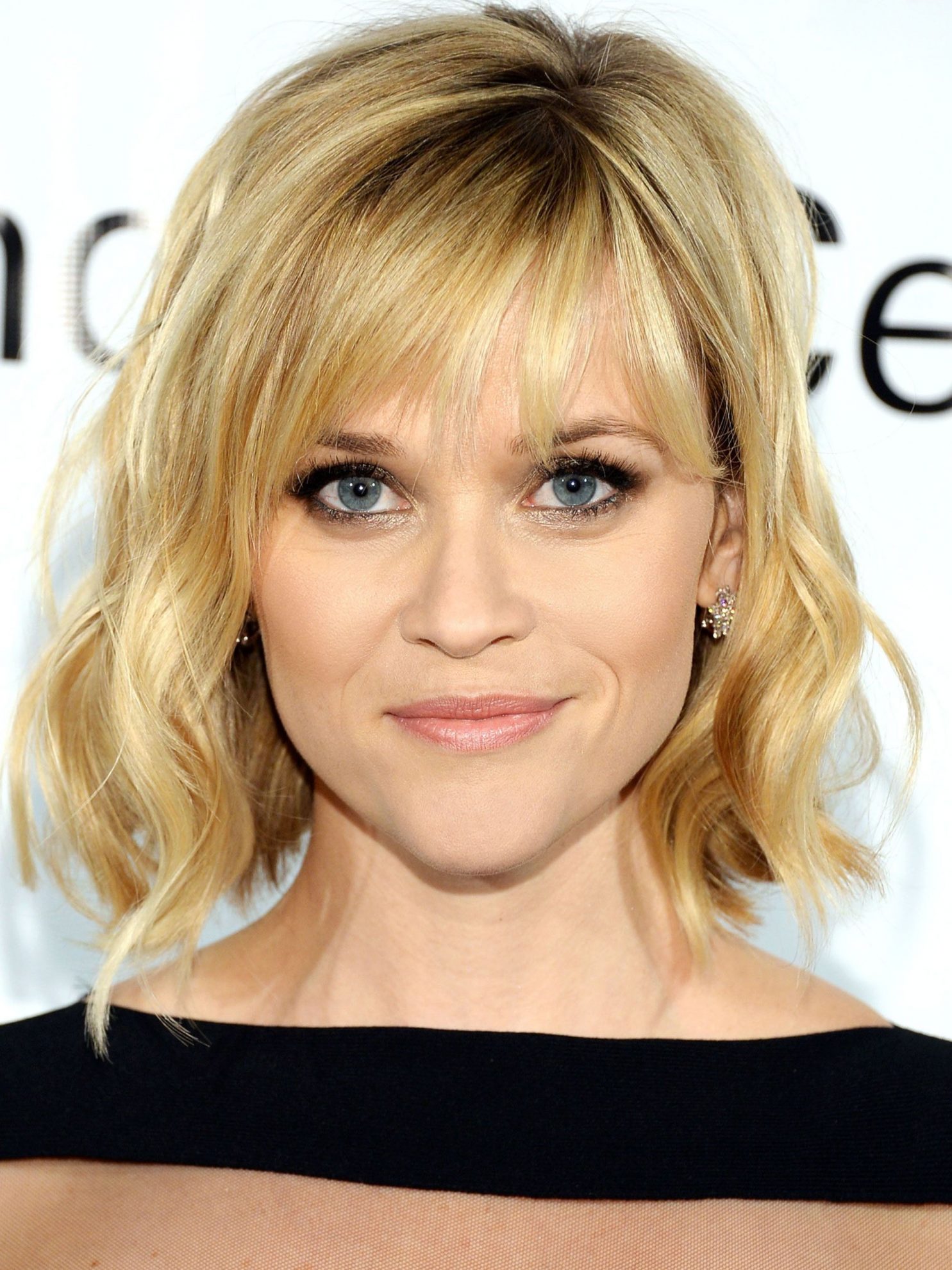 If you're a bride with the heart face shape, then you'll be happy to hear that it's known as one of the easiest and most flattering shapes that works with almost any hairstyle! And to make your head even bigger, Reese Witherspoon is a celebrity with a heart face shape (and who wouldn't want to look like her?!)
Dos:
Heart-shaped faces are very desirable as they are almost perfect with soft angles leaving you with many hairstyle options to choose from and you can be quite flexible with your choice.
We recommend going for a similar style to Reese Whetherspoon – anything with soft subtle loose waves/curls specifically around the jawline as this will define your cheekbones and add width to your narrow jaw. Fringes also work well with this face shape to balance out an angular chin or jawline.
RELATED TO: How to Choose The Best Wedding Dress Style For Your Body Shape?
Don'ts:
You already have a perfect heart-shaped face so try not to go for anything with too much body or height as this will only create more length to your face and make it appear longer.
Also stay clear of any slicked back styles – although we love this new trend, you want to concentrate volume mostly around your jaw area to balance out your features.
The Round Face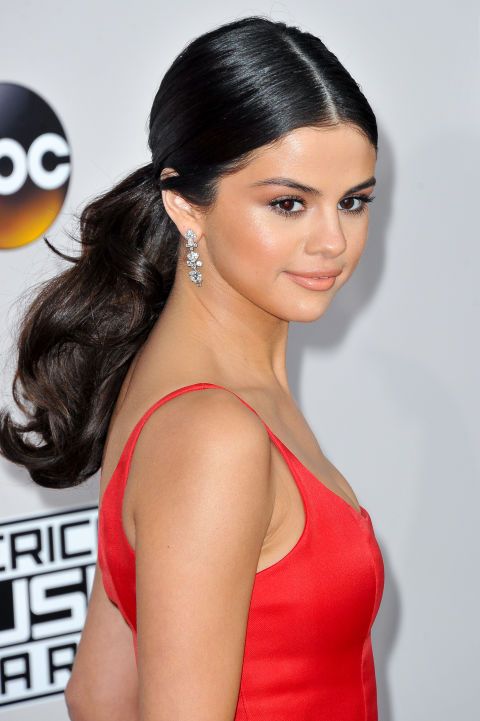 The good news about having a round-shaped face is that the cherubim-like cheeks often give off a youthful and healthy appearance! Just look at Selena Gomez who is known for her beautiful rounded face and always looks flawless and on point.
RELATED TO: 11 Showstopping Floral Looks For Your Wedding Hair
Dos:
For the round-faced brides, we recommend going for either a lengthy ponytail or textured updo to slim down the face and breakup the shape. Any look with height will help to elongate the face and give a sophisticated look to your youthful features – add extra hair around the sides to break up the roundness.
Don'ts:
Stay clear of a super straight or sleek hairstyle as this can make the face appear even more rounded. Also adding a fringe to your look can create the illusion of a smaller face and again rounder, so smaller strands of hair around the sides may work better.
The Oval Face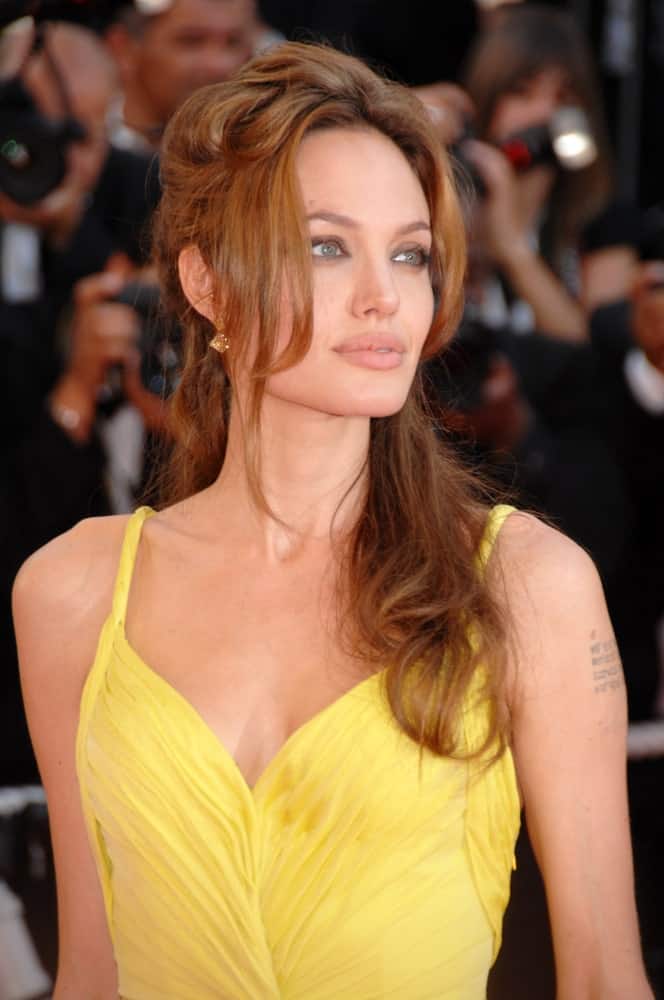 If you're a bride with a prominent chin and large forehead, you most likely have an oval face shape. And if you don't like these feature, then you'll be happy to hear that this is also the face shape of the beautiful Angelina Jolie!
The tricky thing about this shape is that features appear longer than they do wider, so they require a little balance to make the face appear more in proportion.
RELATED TO: 4 Undone Hairstyles For An Effortless Bridal Look
Dos:
To help break up and balance your oval-shaped face, add a fringe or a half-up half-down style with the midsection having more body and texture for more width. A one-side hairstyle also looks great with this face shape.
Don'ts:
To avoid making your face appear even longer, avoid any styles that will give you lots of height such as a long sleek straight hairstyle – the key with an oval-shaped face is to add width around the face to make it appear more rounded.
Also avoid any tight slicked back styles such as sleek buns as this will only accentuate the length of your face. It's best to stay clear of middle partings as this again will draw attention to the longest part of the face.
The Diamond Face Shape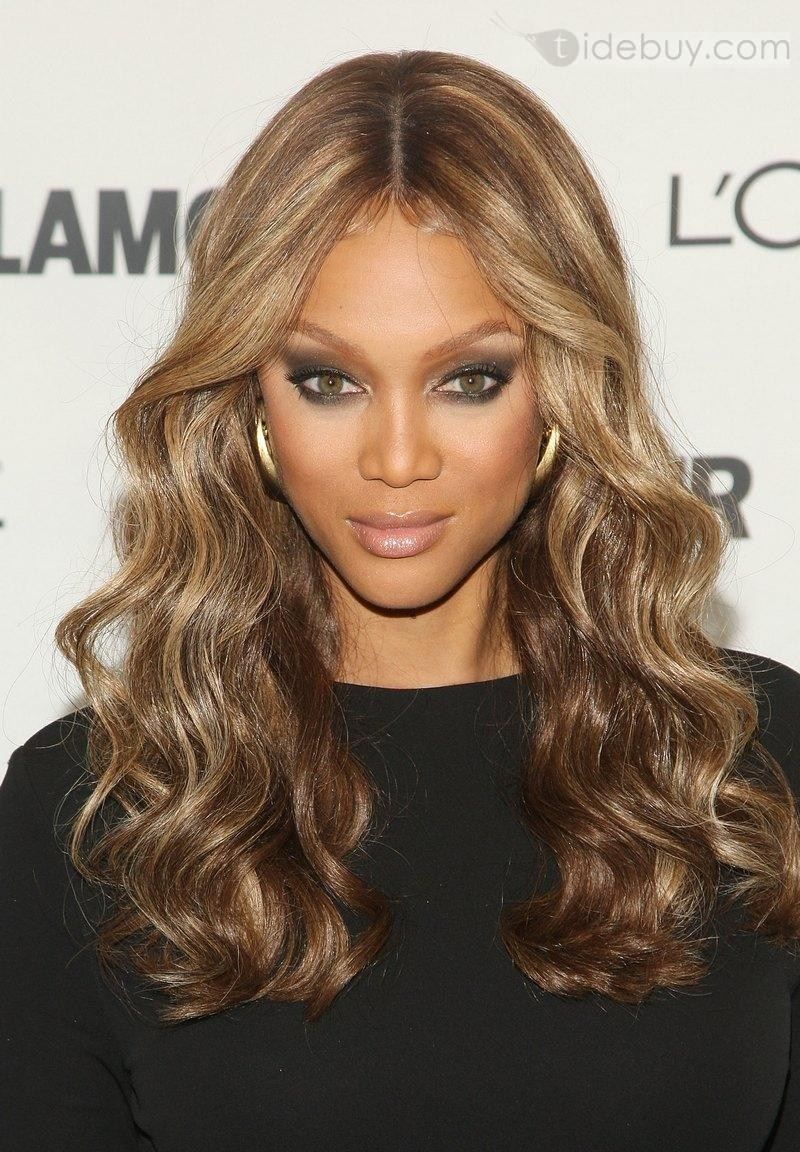 Brides with a diamond face shape have a mix of both the heart and square shape with wideness across the cheekbones while the forehead and jawline appear the same length. The thing about this face shape is that it is quite angular, so like the square shape you need to look at styles that create softness and balance out your features.
Dos:
We recommend brides with this shape go for a lengthy style with height and body focused at the sides of the face to accentuate your cheekbones and balance out your jawline – a wavy volumized look like this one on Tyra Banks will show off all your best assets.
Don'ts:
Those with the diamond face shape should avoid wearing your hair sleek and tied back and stay clear from styles that are too tight as this could create a harsh look. Instead a wavy textured style will soften your angular features and give an effortless balanced appearance.
RELATED TO: Whimsical Bridal Hair Inspo
The Square Face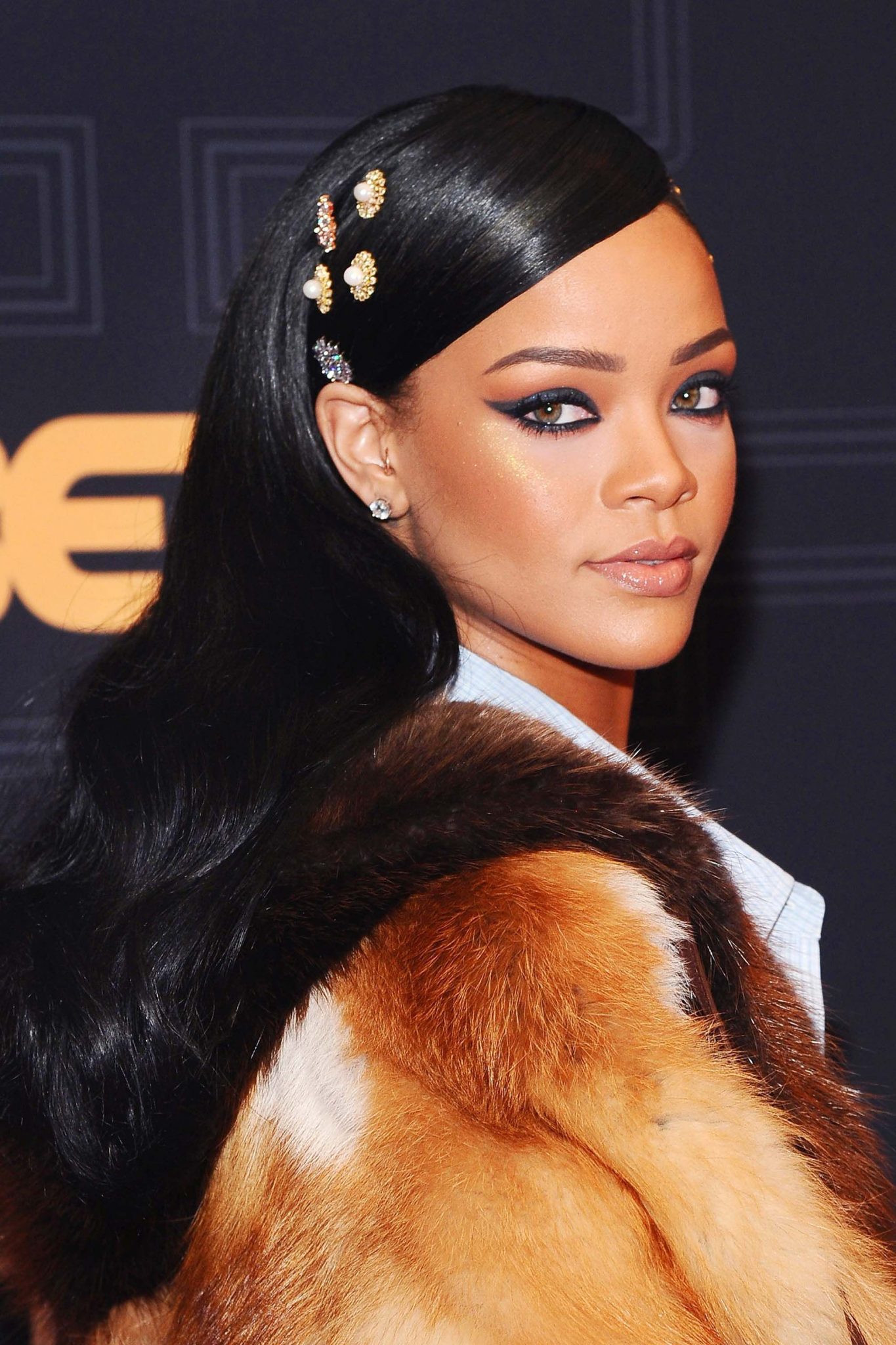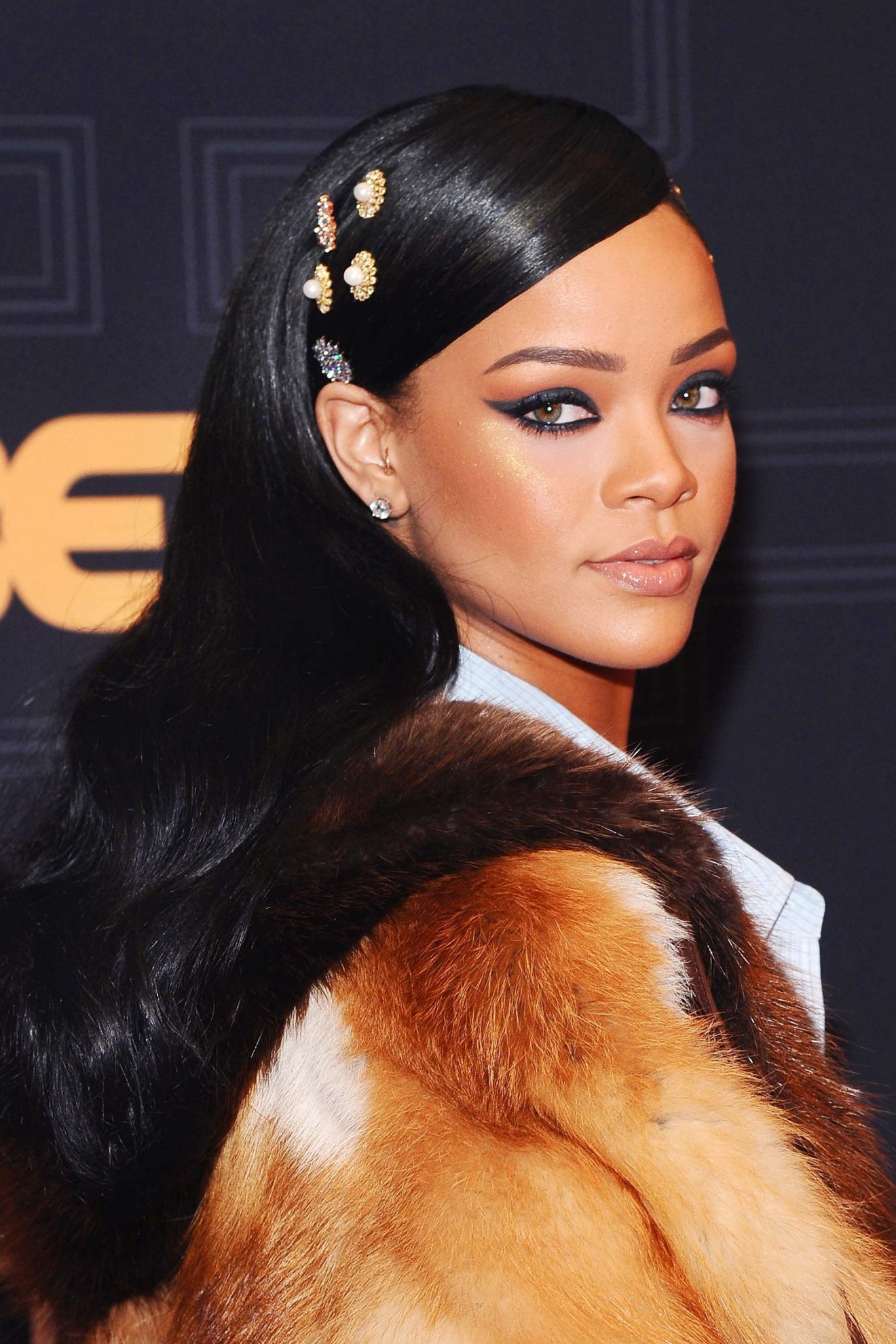 Rihanna is one of our favourite celebrities with the square face shape which is known to be one of the best shapes for aging! Brides with this face have strong and angular features so it's best to look for a style that is soft and gentle to bring balance to your shape.
Dos:
You can go for a sleek and edgy style with a side parting to break up the width of your face. Texture, waves or curls can also work but ensure the overall look is soft with some length to balance out your wide features.
Don'ts:                     
If you're trying to reduce the wideness in your face, then avoid styles that are tight and pull hair back from your face as this will draw attention to your wider jawline – length is key when it comes to the square shape as this will give the illusion of a longer face.
If you're still deciding on your makeup and hairstylists for your big day, view our suppliers HERE
Sign up to our newsletter to get all the latest from The Wedding Journal! Join Here>>>>http://eepurl.com/ck9vLb