If you're looking for the perfect song for that key moment, here are a few that will leave everyone reaching for the tissues.
It's one of the sweetest moments in the whole wedding reception – the father-daughter dance.
Coming right after the first dance, it's a chance for the bride to pay tribute to her dad's lifelong love and guidance and the moment when the father takes the spotlight as the person who guided her through life before the moment when he gives her away.
RELATED TO: 33 Non Religious Ceremony Readings That Will Leave You Speechless
At the moment, the father-daughter dance is a little bit of a grey area with dancing off the menu due to Covid restrictions.
Normally, following the grand entrance of the wedding party, the bride and groom dance the first dance, followed by the bride and her father and the groom with his new mother-in-law.
The mother and father of the bride would then take to the floor, while the groom dances with his mother and then the groom's parents dance together. You might also see the best man dancing with the bridesmaids and then all the guests are invited to put their best feet forward.
RELATED TO: The Wedding Movies You Need To Watch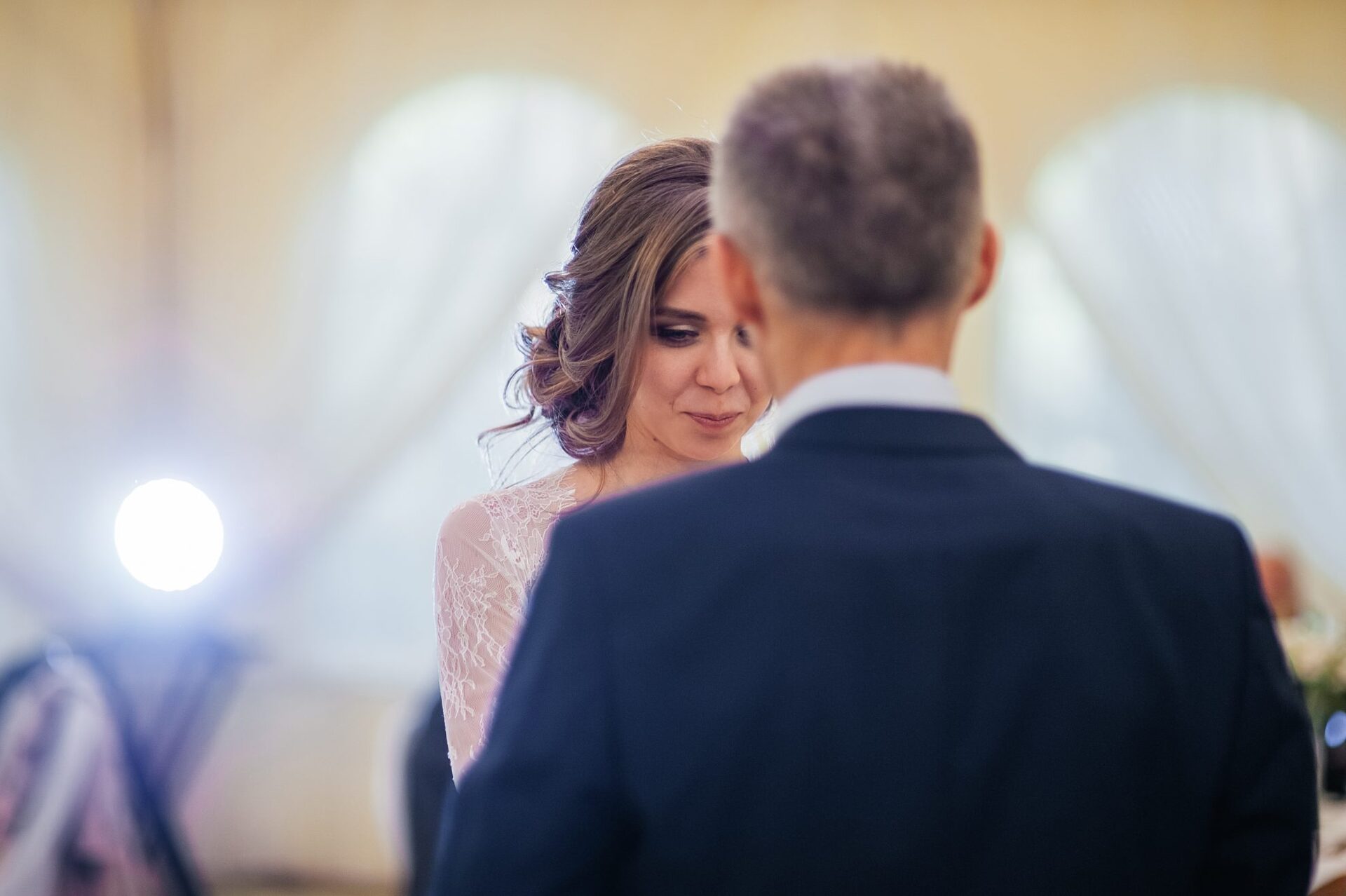 But at the moment, some venues will allow only the first dance to take place, with guests having to stay in their seats throughout the rest of the reception.
However, others may bend enough to allow a couple more of the key dances before clearing the dancefloor – so it's worth checking with the venue and having a father-daughter song ready just in case.
You might choose a heartfelt song that leaves everyone dabbing their eyes, but there's nothing to stop you going for something more upbeat that allows your dad to show off his moves.
RELATED TO: How To Write The Ultimate Grooms Speech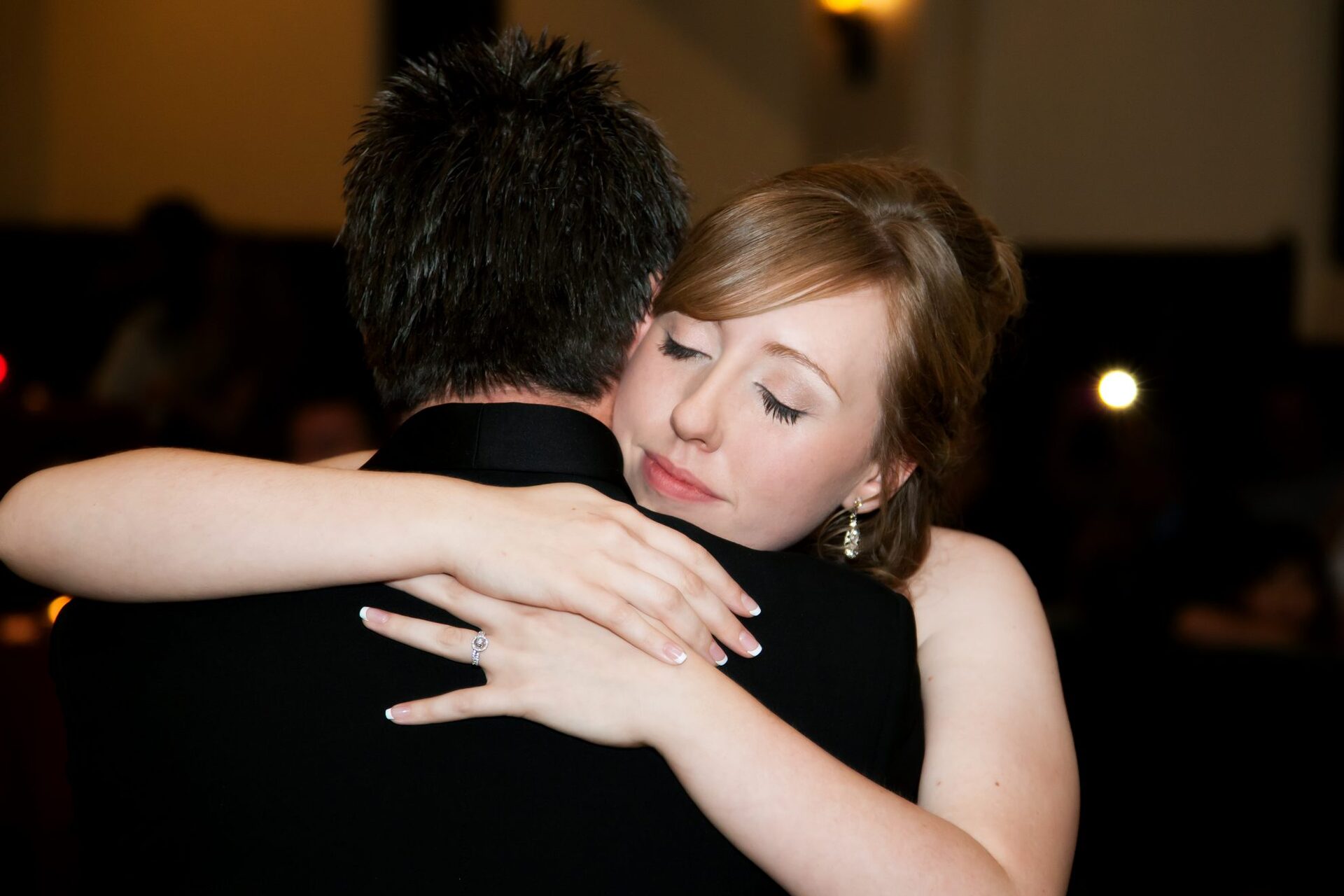 You're usually looking at something in the 3-4 minute range as you don't want people's attention to wane, and your DJ might be able to play a shortened version of your chosen song.
If you want to pay tribute to both a dad and a step dad who has played an important role in your life, why not pick two songs, shorten each to around two minutes and dedicate a special dance to each, one after the other?
RELATED TO: The Perfect Songs To Make An Entrance As You Walk Down The Aisle
You Are The Sunshine by Stevie Wonder
There's nothing as enduring as a bit of Motown and this is one of the sweetest. This gorgeous song was featured on Rolling Stone's 500 Greatest Songs Of All Time and became the third Number 1 song for Stevie Wonder in the spring of 1973. It might be a toss-up between this and Isn't She Lovely, written to celebrate the birth of his daughter Aisha Morris.
My Wish by Rascal Flatts
Country music favourite My Wish will have them rocking out on the dance floor! If you love country music, this will be right up your street, with lead singer Gary LeVox's voice soaring over very relatable lyrics about wanting the best for your daughter and dishing out advice!
Your Song by Elton John
It might not be really anything to do with fathers and daughters but this loving and affectionate number is one of the most loved for weddings and says it all in Elton's unique way. There won't be a dry eye in the house!
Unforgettable – Natalie Cole and Nat King Cole
This magical classic was originally recorded by Nat King Cole in 1951 from his album, but in 1991 Elvis Presley's musical director Joe Guercio had the idea of editing and reworking the recording to create a duet with his daughter Natalie. The remixed version climbed to 14 on the Hot 100 and won three awards at the Grammy Awards. Utterly moving and just the thing for that special moment with your dad.
Close To You – The Carpenters
Written by Bacharach and David, this was recorded by Dusty Springfield in 1964 but The Carpenters' version was to become the first of a string of hits for the duo. It was covered by The Cranberries at Woodstock 1994 and has become one of the most popular wedding day songs, thanks to Karen's angelic voice – perfect for either a first dance or a father-daughter dance.
Butterfly Fly Away – Miley Cyrus and Billy Ray Cyrus
Did you love Hannah Montana: The Movie? This will give you flashbacks – and the chills. You just can't beat this sweet duet between Miley Cyrus and her dad Billy Ray Cyrus.
What A Wonderful World – Louis Armstrong
This joyful, sugary tune never fails to pull the heartstrings – Louis sings of the simple pleasures of nature and the earth and after the couple of years we've had, this wonderful song is sure to be a hit with your guests.
God Only Knows – The Beach Boys
Surf kings The Beach Boys surprised everyone with the subtlety and innovation of their iconic album Pet Sounds and God Only Knows is a beautiful song that celebrates the ones we love, and the prospect of life without them. A gorgeous, epic tune – and your dad might whip out the imaginary surfboard at the end….!
Right By You (For Luna) – John Legend
This sweet ballad was written for John Legend's baby daughter who was born in April 2016 and raises questions about what it means to be a father. "We wrote it before she was born, in fact. And it was kind of in anticipation of being a new father and kind of the uncertainty that comes with it and the questions that we all have about how your kid's gonna turn out," Legend said. "How are you gonna be as a parent? Are you gonna influence them in the right way?" Just perfect for that soulful dance with your beloved dad.
Have I Told You Lately – Van Morrison
Thought to be written more as a prayer, the hugely popular ballad was written and recorded by Van Morrison for his 1989 Avalon Sunset and has become hugely popular for weddings, as well as spawning a host of cover versions. Rod Stewart's version charted at 5 on the Billboard Hot 100. It's a gorgeous downtempo song that everyone will love.
RELATED TO: How To Create The Ultimate Wedding Reception Playlist
Still sorting your music? Check out our entertainment suppliers HERE.
Sign up to our newsletter to get all the latest from The Wedding Journal!Join Here>>>>http://eepurl.com/ck9vLb