If there's one thing every couple looks forward to possibly even more than their wedding night, it's a super steamy honeymoon. We've rounded up our sauciest tips and tricks to make sure your getaway is off to a sizzling start!
If you've been dreaming of a romantic vacay with your beau after saying 'I do', you want to make sure it's full of love, romance and steamy memories!
Our recent article, How Many Couples REALLY Have Sex On Their Wedding Night?, talked about how there's so much hype surrounding sex on your wedding night, so if your first night as Mr and Mrs didn't go to plan don't worry! You can always spice it up during your honeymoon, so today we reveal some sexy secrets that are sure to give you a happy ending!
Of course, it's not all about the sex – it's also about creating all those intimate moments you'll both never forget, and what better way to make some memories than trying something new *wink wink*.
RELATED TO: The Perfect Sex Playlist
Now you've made that big commitment and you finally get to call him your hubby, the honeymoon is the perfect time to surprise him with all those kinky moves and naughty ideas you've been thinking about, and we're here to make sure you knock his socks off (amongst other clothing)…
Wet N' Wild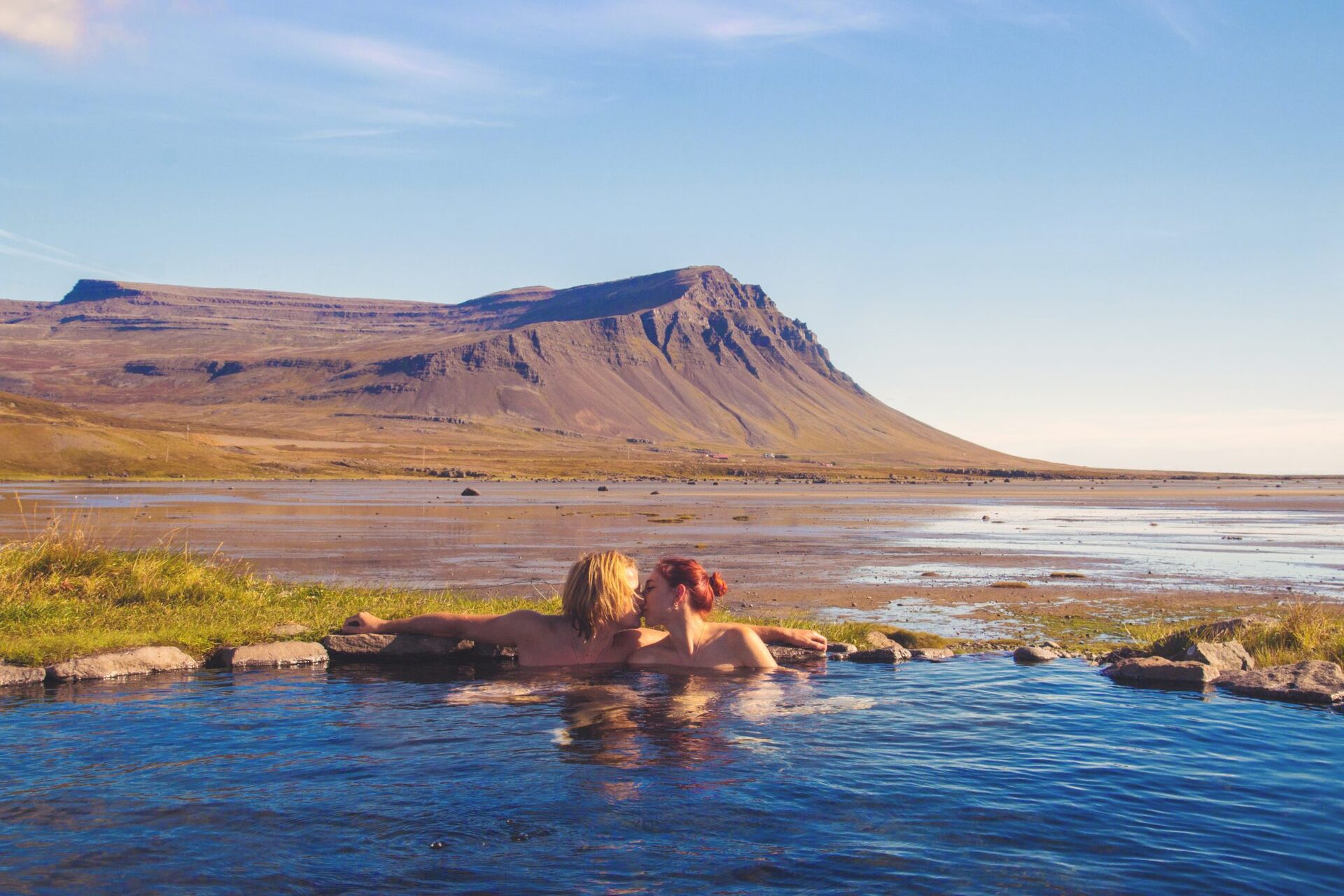 If you're jetting off on a destination honeymoon, why not try skinny dipping with your significant other? Before you turn this down, just think – it's spontaneous, wild and sexy, and will definitely give you some laughs in the future! Strip down every bit of clothing and dive into the vast ocean like a pair of teenage lovers. It's such a turn on to take a naked swim with your new hubby, and it will give you an experience to remember forever.
READ OUR LATEST MAGAZINE ISSUE – SUMMER 2021 OUT NOW
Role play is SO hot!
A little role play goes alongway when it comes to having a hotter honeymoon sexperience (see what we did there?). We know this can be a bit of a tricky task back home, so your getaway is the perfect time to try on some new characters! You can play it safe by pretending to be strangers who just met or get a little bolder with a sexy outfit such as nurse, teacher or any other fantasy you think he'll love.
An erotic novel
Grab a copy of your favourite steamy book and tear out some pages you want to re-enact. And if your partner rolls his eyes at the thought of reading on holiday, then read the sexiest parts to him slow and sensual-like, and he won't be able to resist. So, make sure to pack that copy of '50 Shades of Grey' to cosy up in his arms with a glass of champagne and let the erotic reading session begin!
RELATED TO: Top 5 Freaky Sex Positions You Need To Know
Make a homemade movie
A fun way to spice things up and make some memories is making your own 'homemade movie' if you know what we mean *wink*. You might be thinking HELL no, but hear us out! You can make this as classy or raunchy as your heart desires – it's all about creating the moment and setting a sensual atmosphere that you can always look back on to remember those good old honeymoon days. A hot tip is making a sexy little script or dialogue to get into the act and also, it's sure to get your man's heart racing!
Go commando!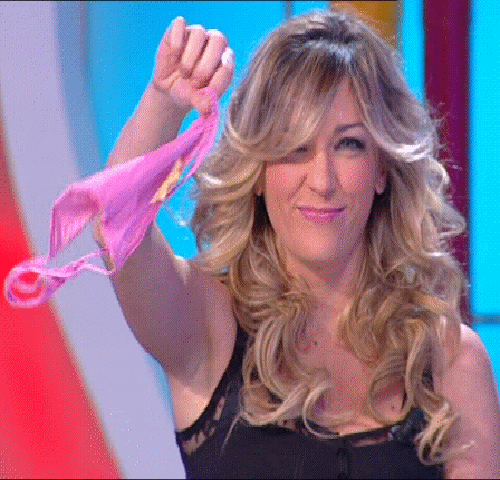 On your honeymoon, most hotels will arrange for a private dinner for the newly wed couple, so make sure you take advantage of this! Imagine a little dinner by the beach or quiet table outside at a luxury resort and subtly let your man know you've 'forgotten' to put on any panties. Trust us, this really can toy with a guy's emotions…in the best way that is!
Get in position
There are so many sex positions out there and what works for one may not necessarily work for another. We know the thought of trying something new can feel a little daunting, but there's something sexy about experimenting together, especially as husband and wife! Some couples love missionary or cowgirl where you can gaze lovingly into each other's eyes, so have a little play and stick with what works for you.
OR…if you're feeling a little saucy, mix it up! We give you the complete run down on saucy sex positions in our article Sex Positions Couple's Have To Try For An Unforgettable Night. All you need for this is a good communication and a great sense of humour with your partner as it should be zero pressure and a good time – so just have fun with it!
A new you (every night!)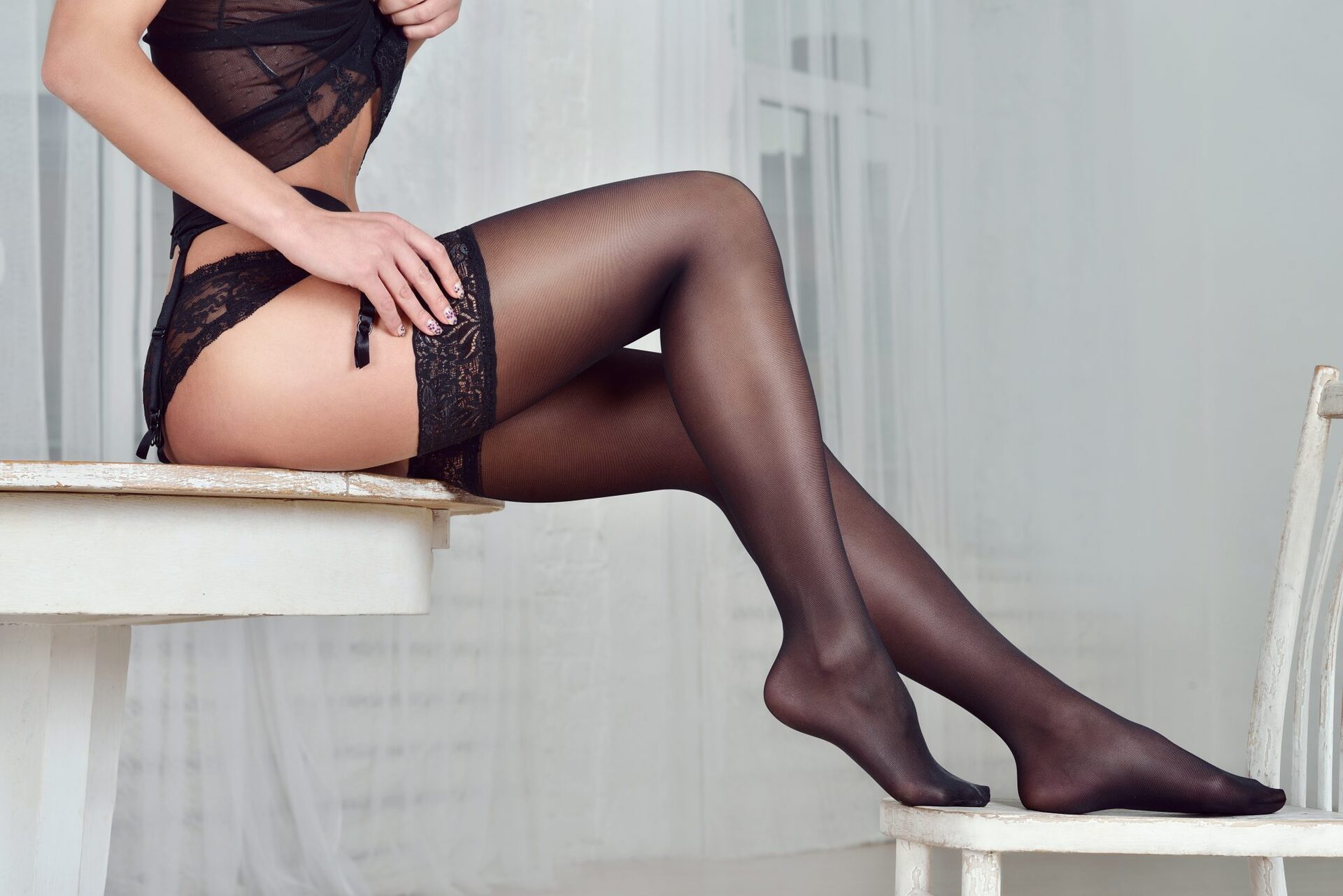 Now's the time to show off all your sexy new lingerie for your new hubby! Make sure you pack a different set of nightwear for every night of the honeymoon. We know it may sound like a lot, but trust us it'll make a big difference. Rock a flirty pink three-piece Monday, a lacy red bra and panties Tuesday and a sleek black night gown Wednesday – you get the gist, the options are endless! Wearing a different style of lingerie each night will show him all the sexy sides of you and can even set the tone for what kind of sex you'll have that night.
RELATED TO: Get Sexy: Lingerie To Wear On Honeymoon
A sexy photoshoot
A boudoir shoot can be the sexiest way to start off your honeymoon. This is when you get to dress up in your hottest lingerie, light some candles, slip on some killer heels and have your new hubby drool as he takes some sexy snaps. Not only will this heat things up in the moment, but If you can, we recommend taking some polaroids or saving your favourite pics for later so you can always look back and remember that special night!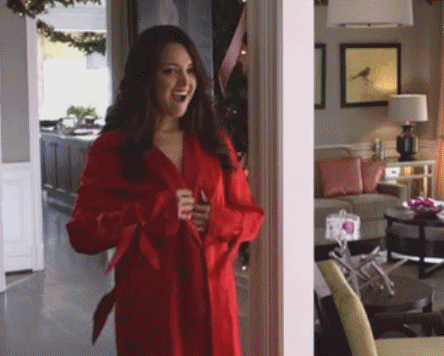 Saucy game nights
If you think we're talking about Monopoly, you're reading the wrong article! But before you go, when was the last time you played strip poker? Never? Well, for this version you won't be needing a stack of cards. Basically, you both take turns to ask each other the naughtiest questions you want to know, and for every question they don't have the answer for, you strip off an item of clothing. And you know what will really drive him crazy? If you wear a lot of layers, this will get his thoughts racing and create the ultimate build up!
RELATED TO: Sexy Lingerie Based on Your Star Sign!
Slow and sensual
We get it, it's your honeymoon and you might want to get stuck right in as soon as you get through the hotel room door! Although we promote getting lost in the moment during your honeymoon, if you want to build a sensual and arousing tension, maybe trying slowing things down in a bit in the beginning – you can start with a blindfold and slowly kiss, caress and blow on certain parts of their body as this will heighten all their senses and have their imagination running wild as you make your way through every stage of play.
Soak up the love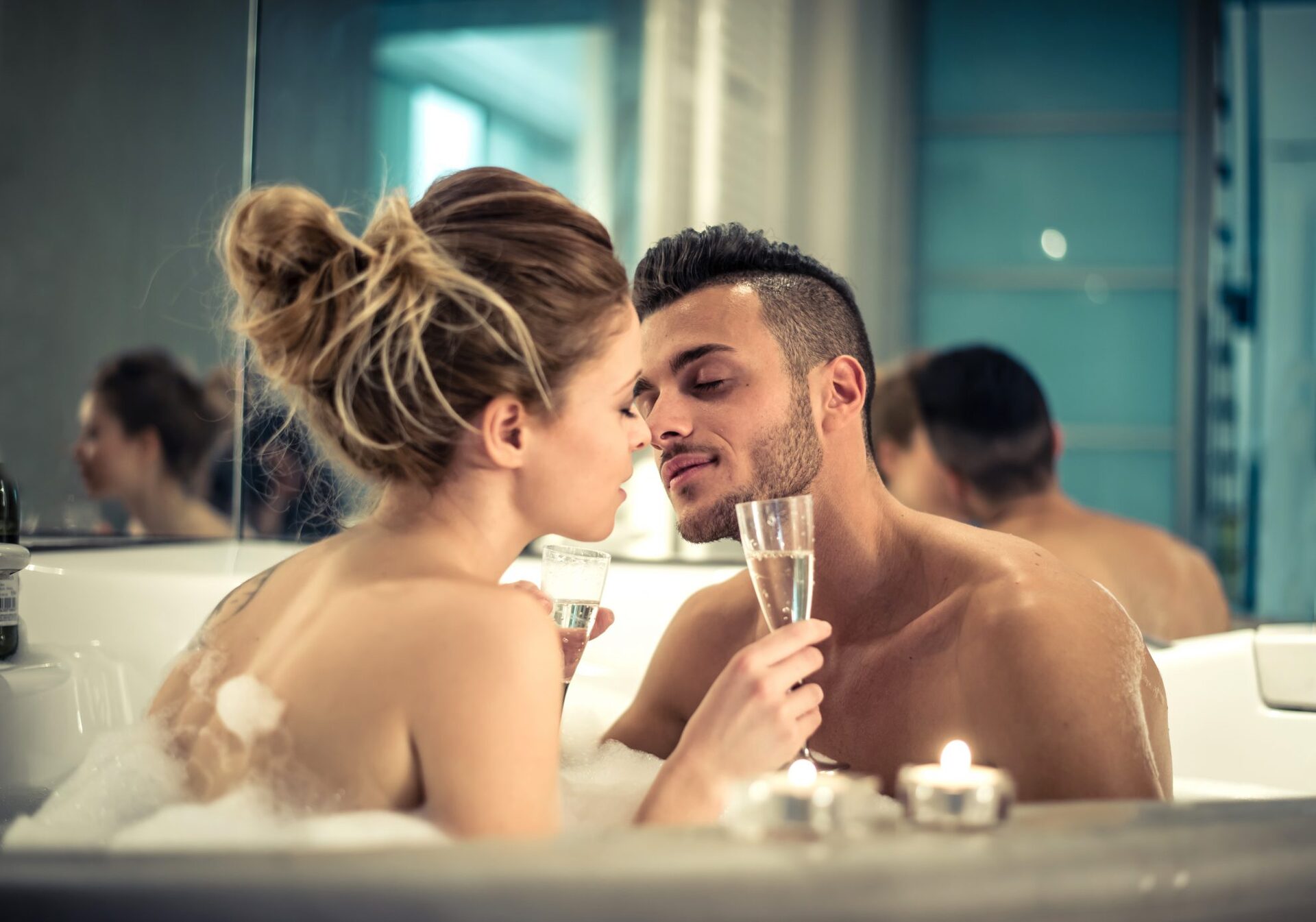 To create a sensual atmosphere, it's important to set the scene – run a hot bath with some rose petals, essential oils and light some candles while you slip into the bubbles together with a glass of champagne. Sink into his arms and feel your bodies gliding together – the hot water, the dimmed lights and feeling of skin on skin…there's only one place this is heading!
Happy Honeymooning…you'll thank us later 😉
Sign up to our newsletter to get all the latest from The Wedding Journal! Join Here>>>>http://eepurl.com/ck9vLb