From wedding dress shopping regrets to family opinions and all the hidden costs, we've gathered everything NOT to do when wedding planning!
We're going to let you in on a little secret… no one actually knows what they're doing when it comes to wedding planning! We're guessing it's your first time doing this, so don't feel bad if you're feeling a little overwhelmed by it all.
RELATED TO: 11 Things I Wish I'd Known Before Planning A Wedding
With jargon you've never heard of before, lots of family and friends expecting the best day ever and so many tasks and areas to organise, everyone begins to feel the pressure at some point. But that's why we're here! We get so many couples telling us what their biggest wedding regrets are and we've compiled them all so you know what to avoid.
Keep on scrolling to see what they are…
1. Announcing Your Engagement Right Away
We get it, you're engaged and we're SO happy for you! It's a very exciting time and all you want to do is grab your phone and tell the world…. but stop! Take a breather, allow yourself to be in the moment and really take it in – give it a few hours if you can and make sure you tell your family and friends before you post anything as they may be hurt if they find out on Facebook the same time as everyone else.
2. Blowing Your Budget Too Soon
Early budgeting really is necessary to avoid maxing out your bank account too soon and panic setting in. Money can be a tough topic but it's crucial to have open and honest conversations from the start with your fiancé and family about what you can afford ahead of booking things. We recommend setting a month-by-month saving and payment plan and start with the big things first – venue, dress, suit and work your way through everything else.
RELATED TO: The Bride Diaries: "What I Wish I Knew Before Planning A Wedding"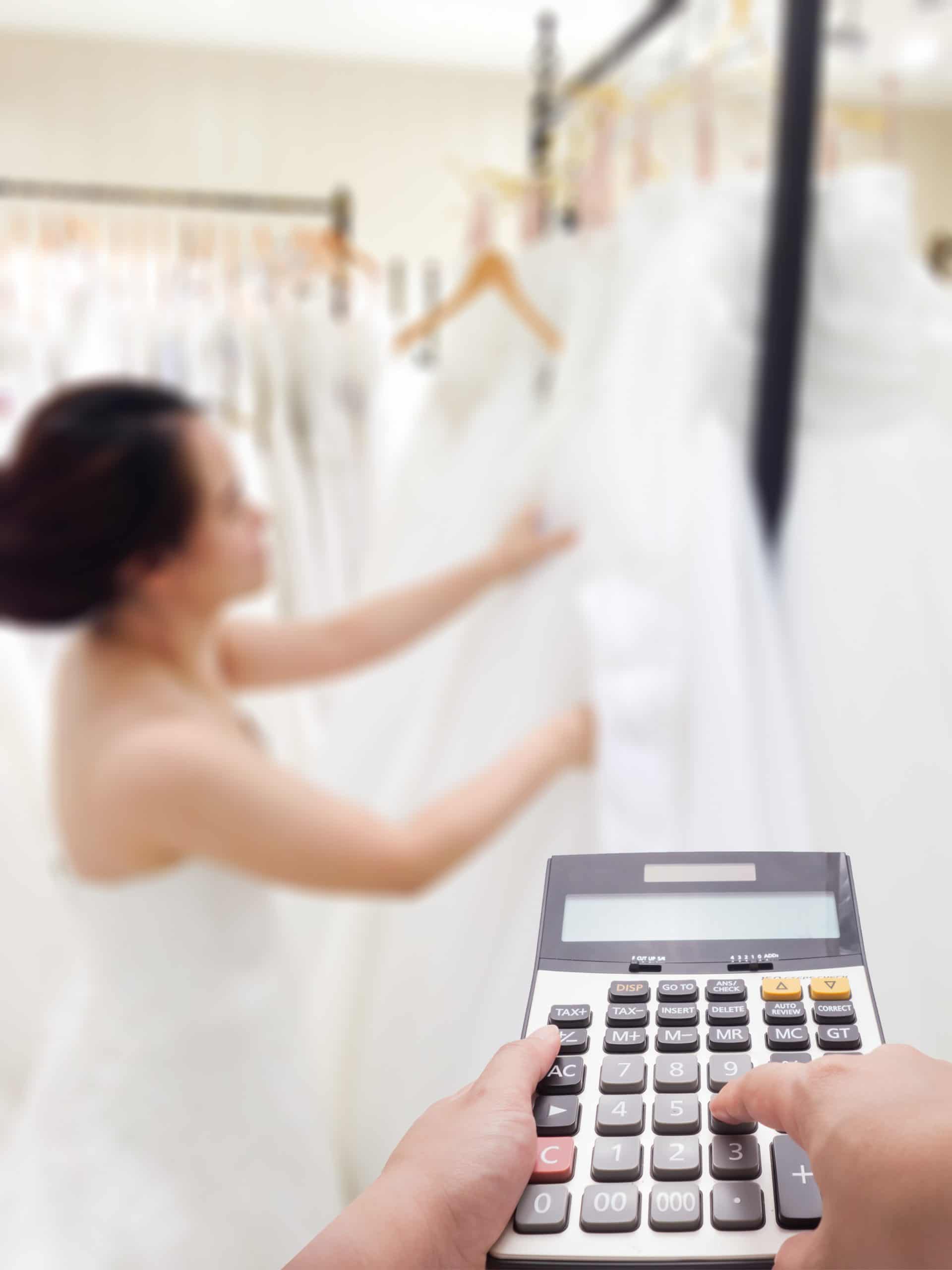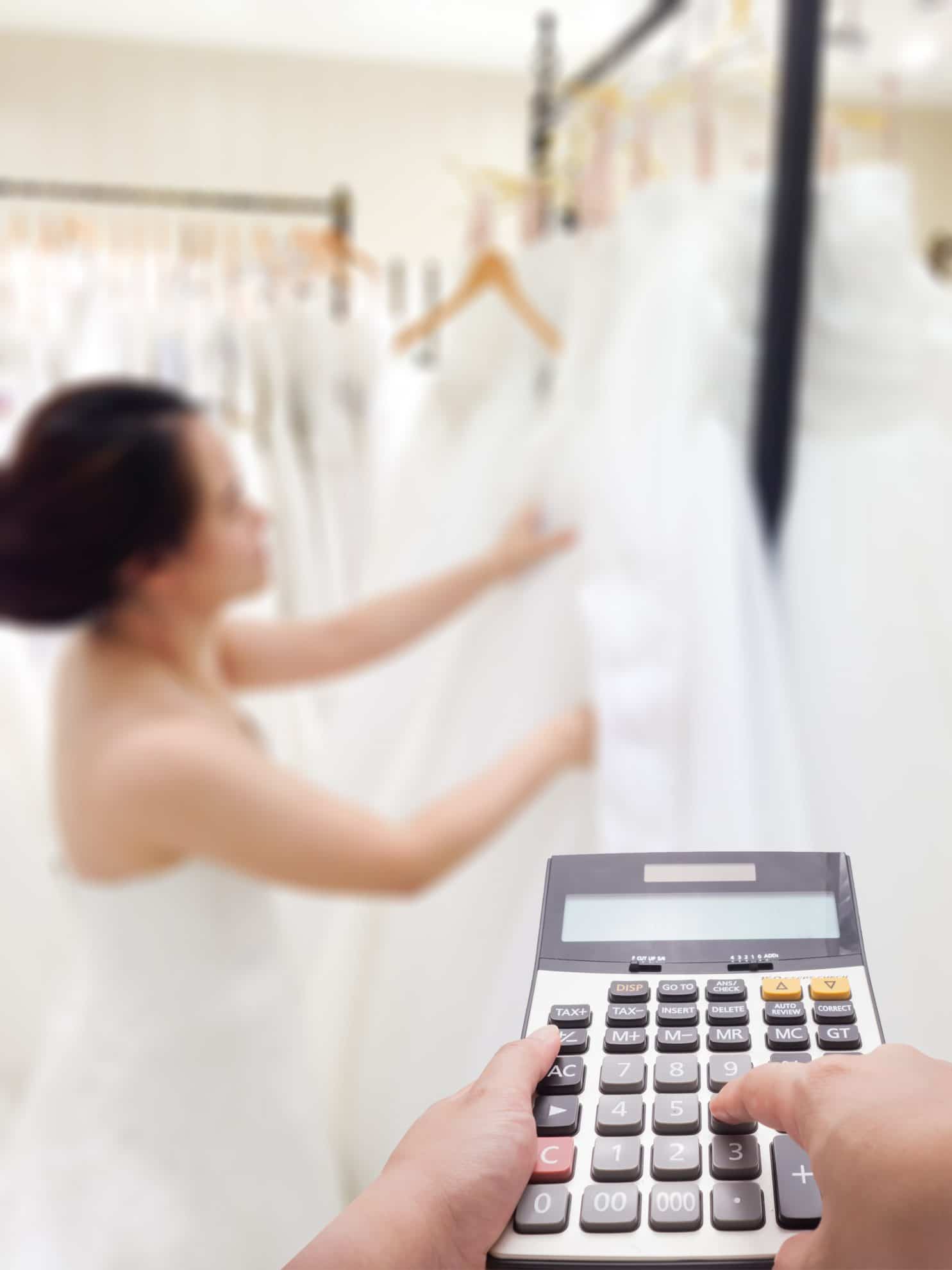 3. Allowing Other People To Decide On The Guest List
We're going to say it… not absolutely EVERYONE has to be invited to your wedding! Not only because they may not know you well enough, but this will set the cost wayyy higher! It's your big day so only those you love and really know you should be in attendance – so probably not Jimmy from Finance! We know it can be hard to say no to your family who wants all their cousins and great aunties involved, but setting boundaries is healthy and will save you some coin. The same goes for plus ones, if they're not serious you don't have to invite them!
Check out out Guest List Guide to help you narrow down your number and invite those that really count!
4. Stick To Traditions Because You Think You Have To
Although we love traditional weddings, you don't have to stick to every traditions. Things like wearing white, not seeing your fiancé before the alter, tossing your bouquet, being given away, cutting the cake or even having a maid of honour or best man are not necessary! Of course you should do them if you want to, but if none of these feel like you make up your own rules – it can make it much more personal!
We're seeing more and more couples doing private first looks, having flower grannies or guys instead of flower girls and even choosing an important woman in their life to give them away. Your day, your way and the options are endless.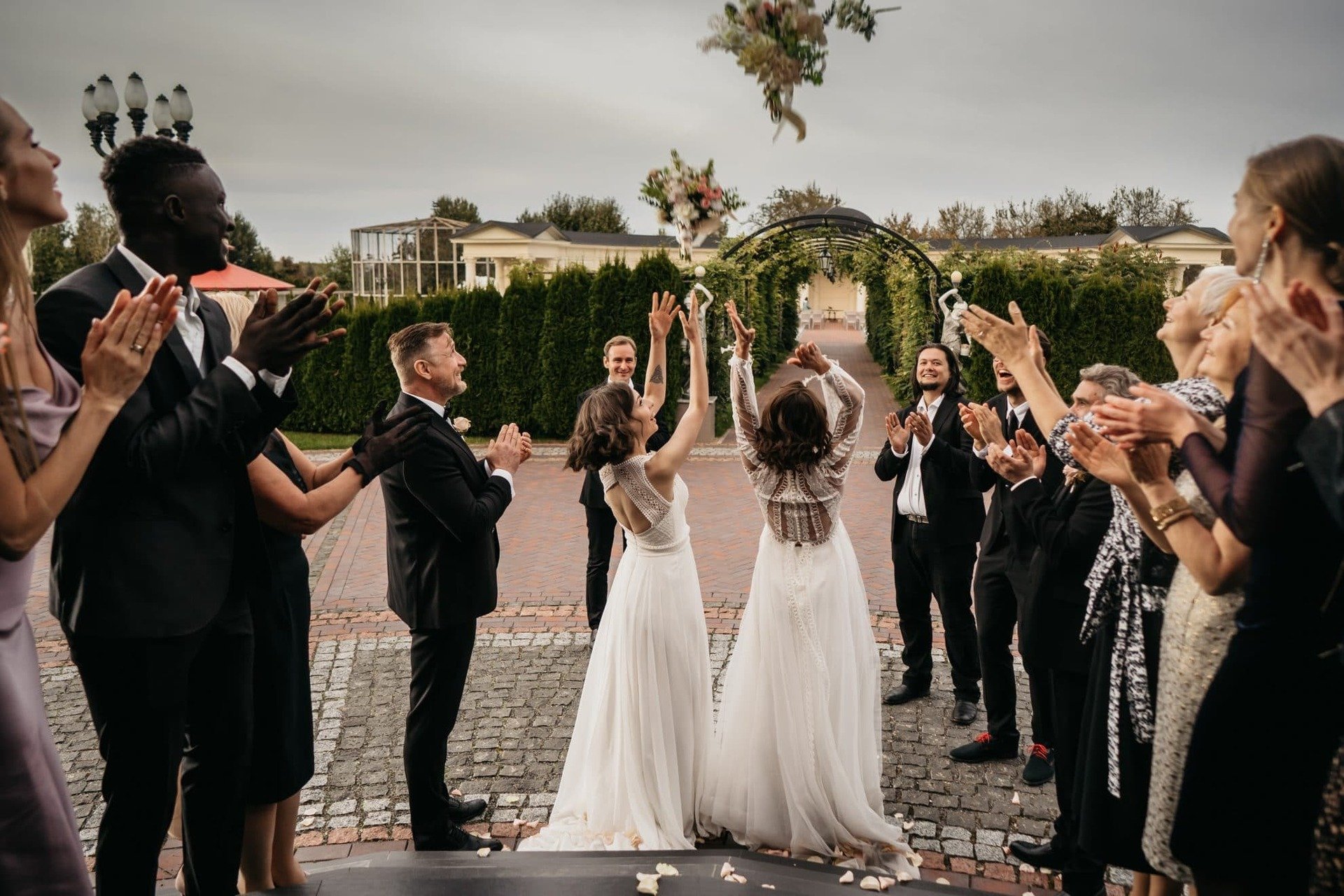 5. Trying To Do Everything Themselves
Our pet peeve is couples who won't accept help while wedding planning! It's not that we think you can't do it all, but planning a wedding just the two of you when there are people out there to help is a lot of added stress you don't need. Considering a wedding planner is amazing and will take a lot of planning anxiety off your shoulders, but if you're not into that or your budget doesn't allow it, that's when you can really lean on your family and friends – allocate different tasks to those involved who are happy to help!
RELATED TO: 8 Easy Wedding Planning Tips For The Disorganised Bride-To-Be
6. Getting Your Wedding Dress Too Late
Trust us when we say it is NEVER to late to start wedding dress shopping! You need to find time for ordering in styles and shipping, making alterations and then there's your bridesmaid dresses and suits that need arranged. We recommend starting your search at least nine months ahead.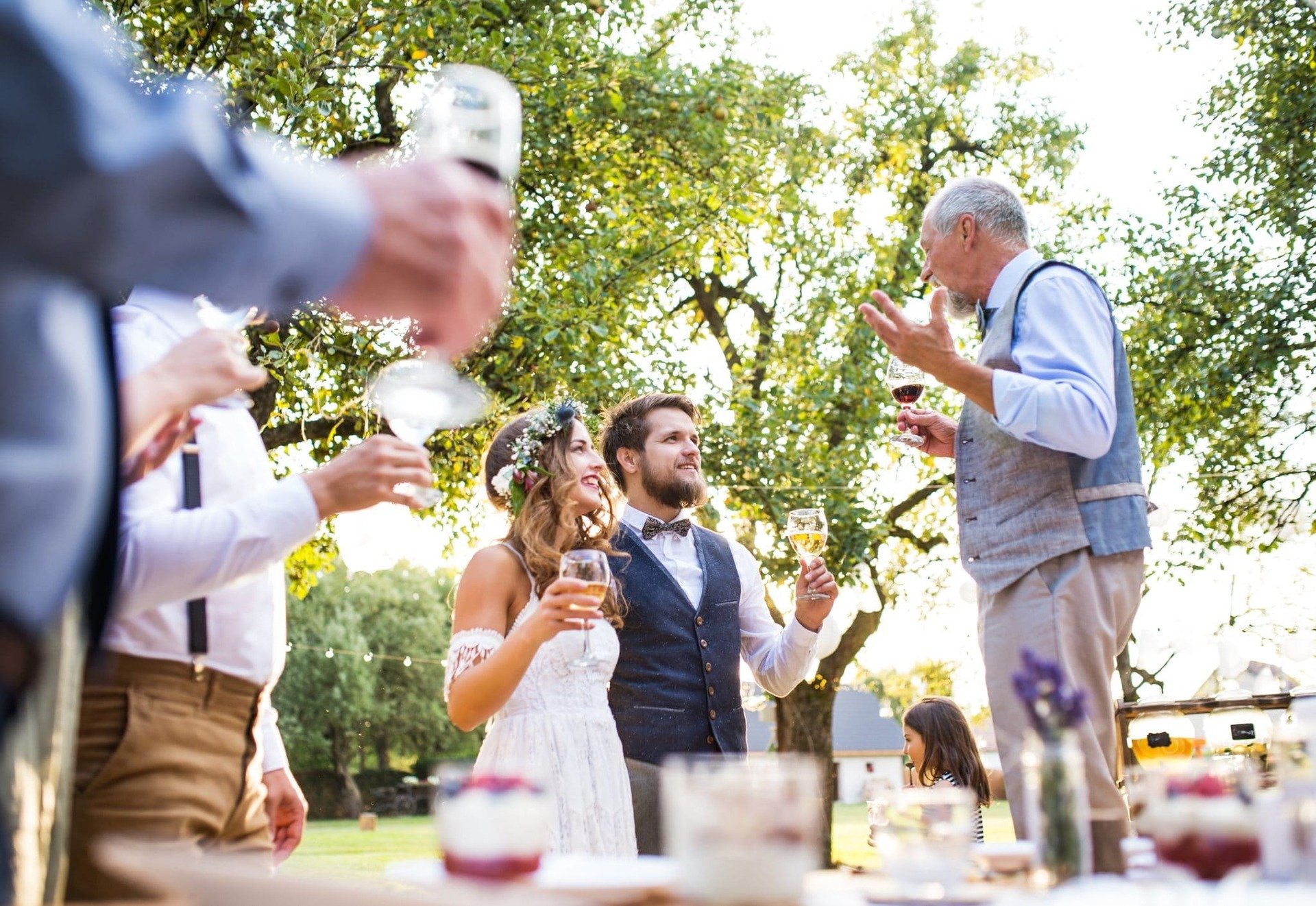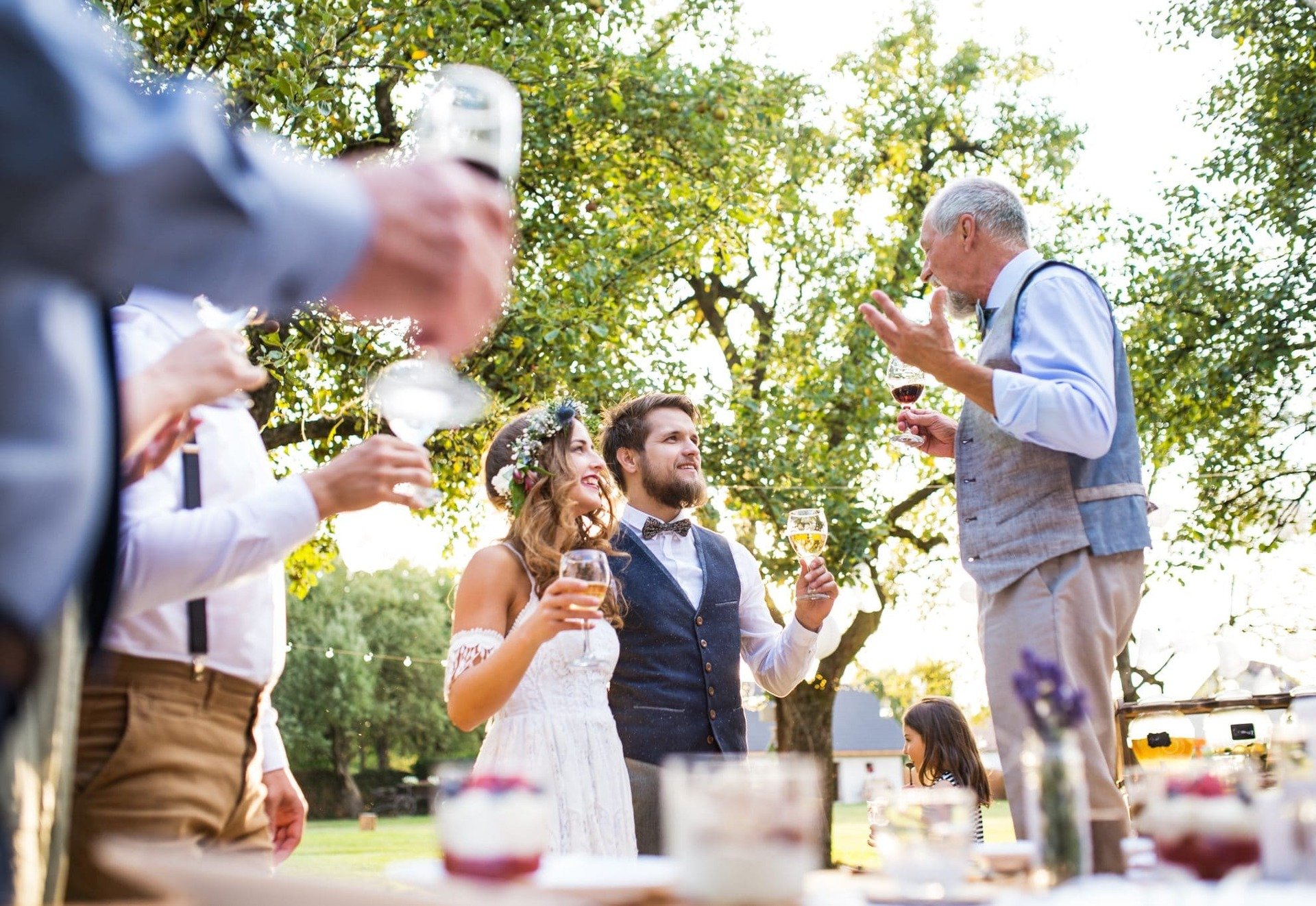 7. Skipping The Videographer
We hear this one a lot from couples who didn't get a video of their day and now regret not seeing all those amazing memories and moments that went by so fast. Of course photographs are beautiful, but there are so many special moments such as speeches, vows and the first dance that are magical when captured on film. Just promise us you'll consider it!
8. Not Having A 'Wet Weather' Plan
We're living in Ireland people, need we say more? We all hope for a little sunshine on our big day but we know that you just can't predict when those grey skies come rolling in, so be prepared just in case! If you're planning an outdoor wedding, consider planning a back up marquee or chat to the venue about a plan B inside location. You'll be glad of it when you really need it!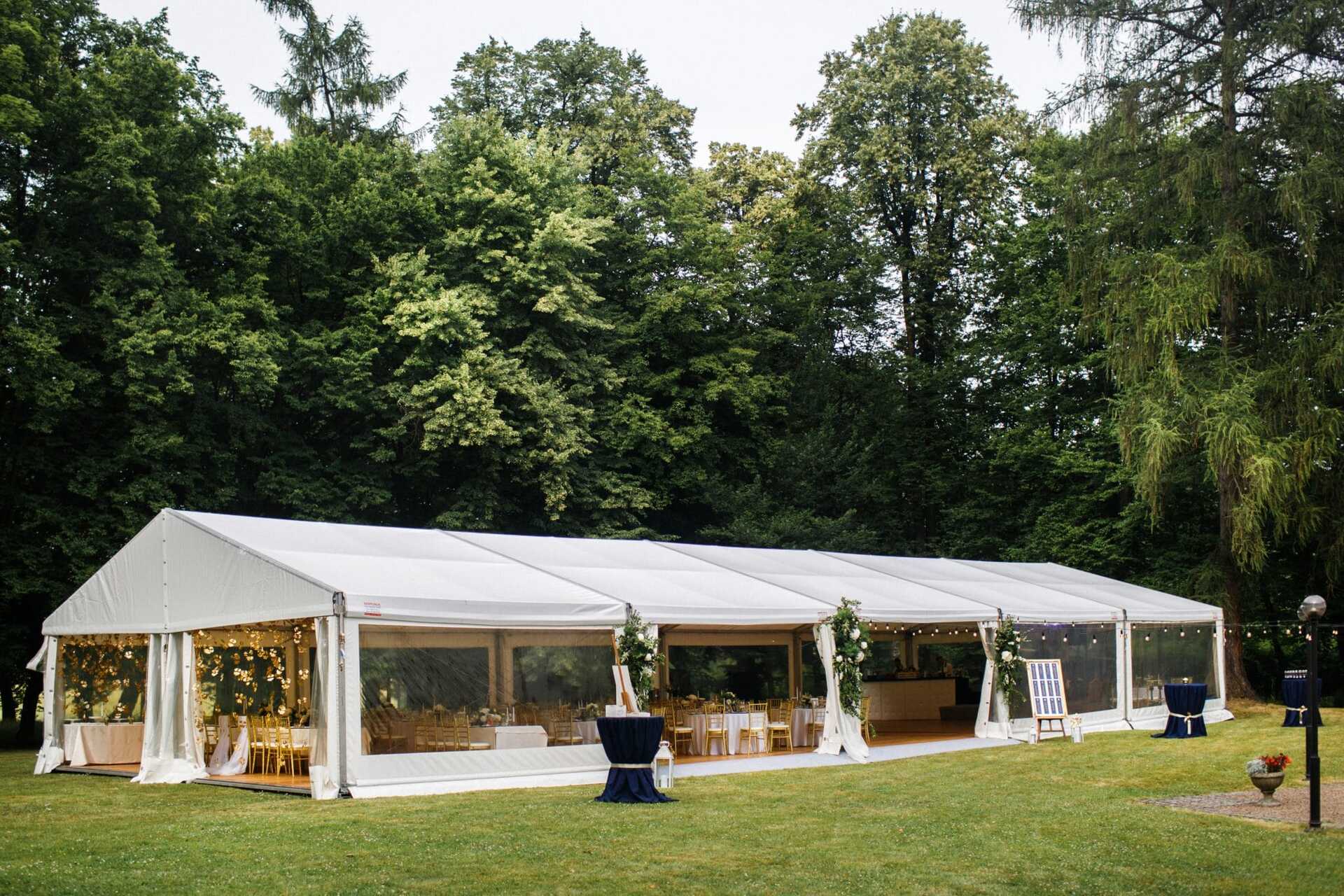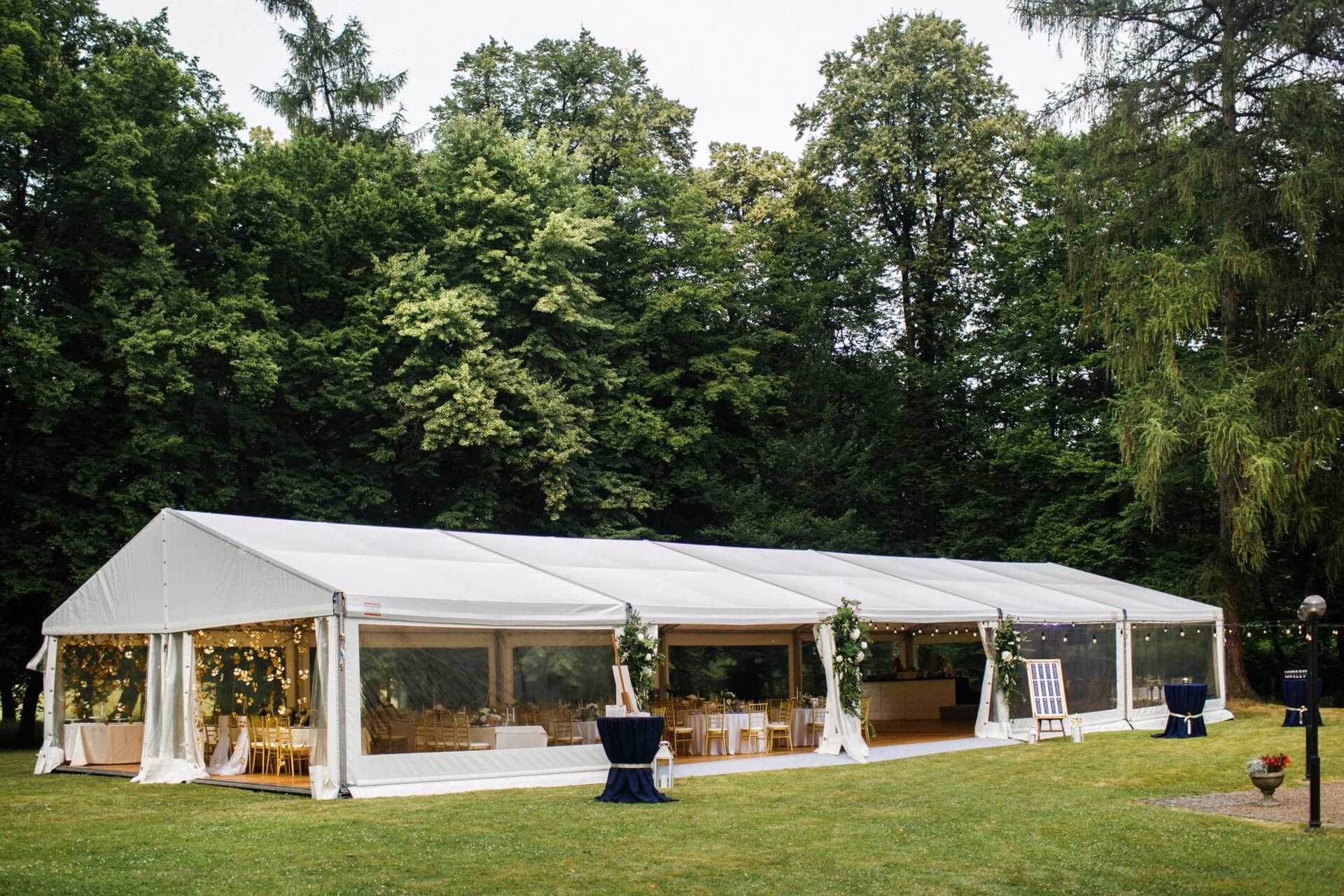 9. Making Everything Last Too Long
We always hear that this day will go by in the blink of an eye so it's only natural you want to make every moment last as long as possible. But you have to remember about the guest experience! Time dragging between the ceremony and reception can be difficult for them, long speeches can become boring and being expected to dance all night before you go home can be exhausting. Prioritise having good entertainment, set a time limit for your speeches and if you're organising transport don't make everyone wait until the early hours to go home.
RELATED TO: 7 Wedding Wellness Tips To Feel Fresh On The Big Day
10. Eloping Without Thinking It Through
If you're thinking about eloping, that's wonderful! But please think it through before you take the jump. Family members can often get upset about not being there to see you on the day and you may even begin to regret not having them in attendance or not making more out of those bigger features. Take some time, chat to your partner and sit on the idea before you decide.
11. Forgetting About The Legal Bits
The most important thing about getting married is actually walking away LEGALLY married! Make sure you get your marriage license sorted early and if you're thinking about a destination wedding, you'll need to do your research to make sure it's valid where you live.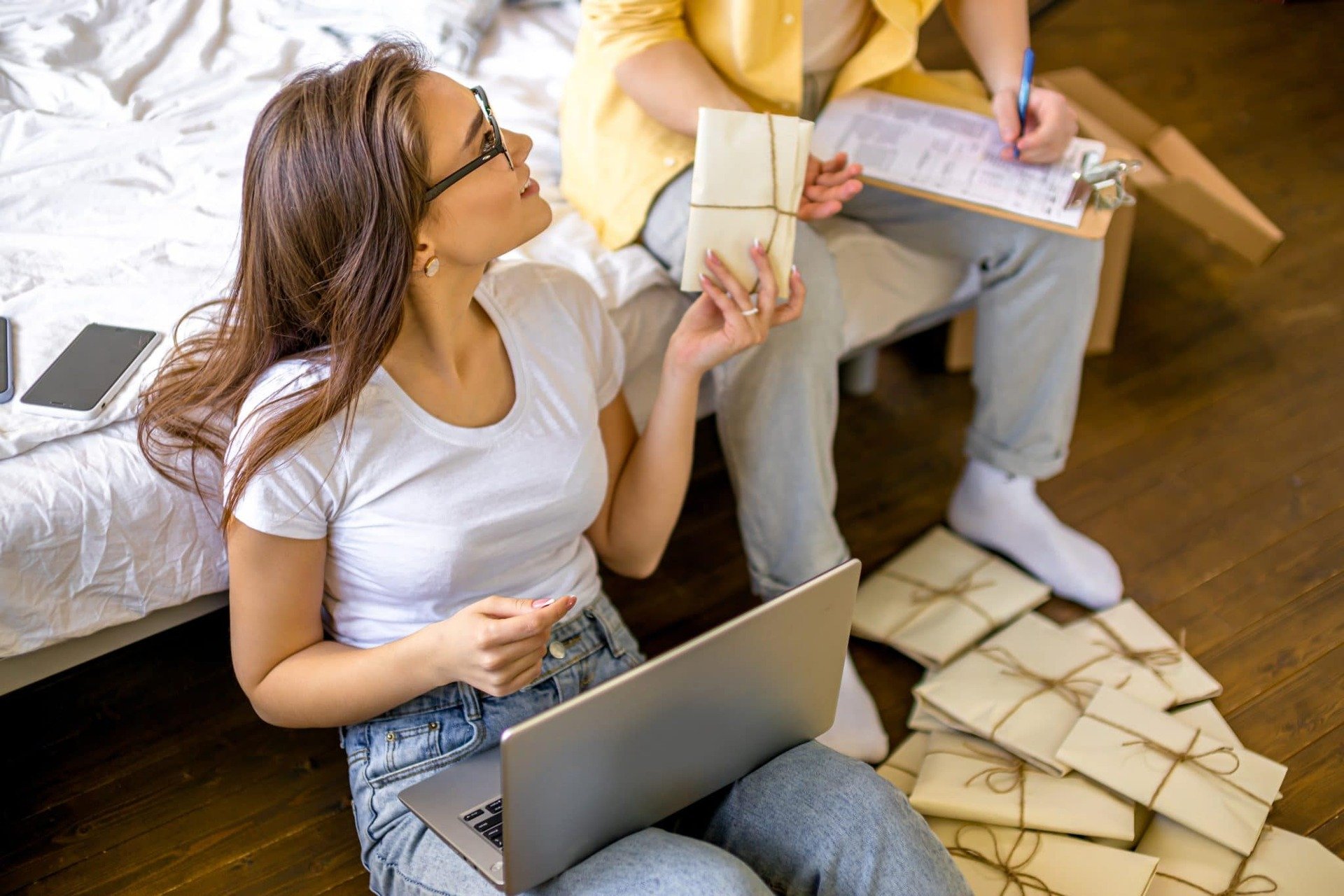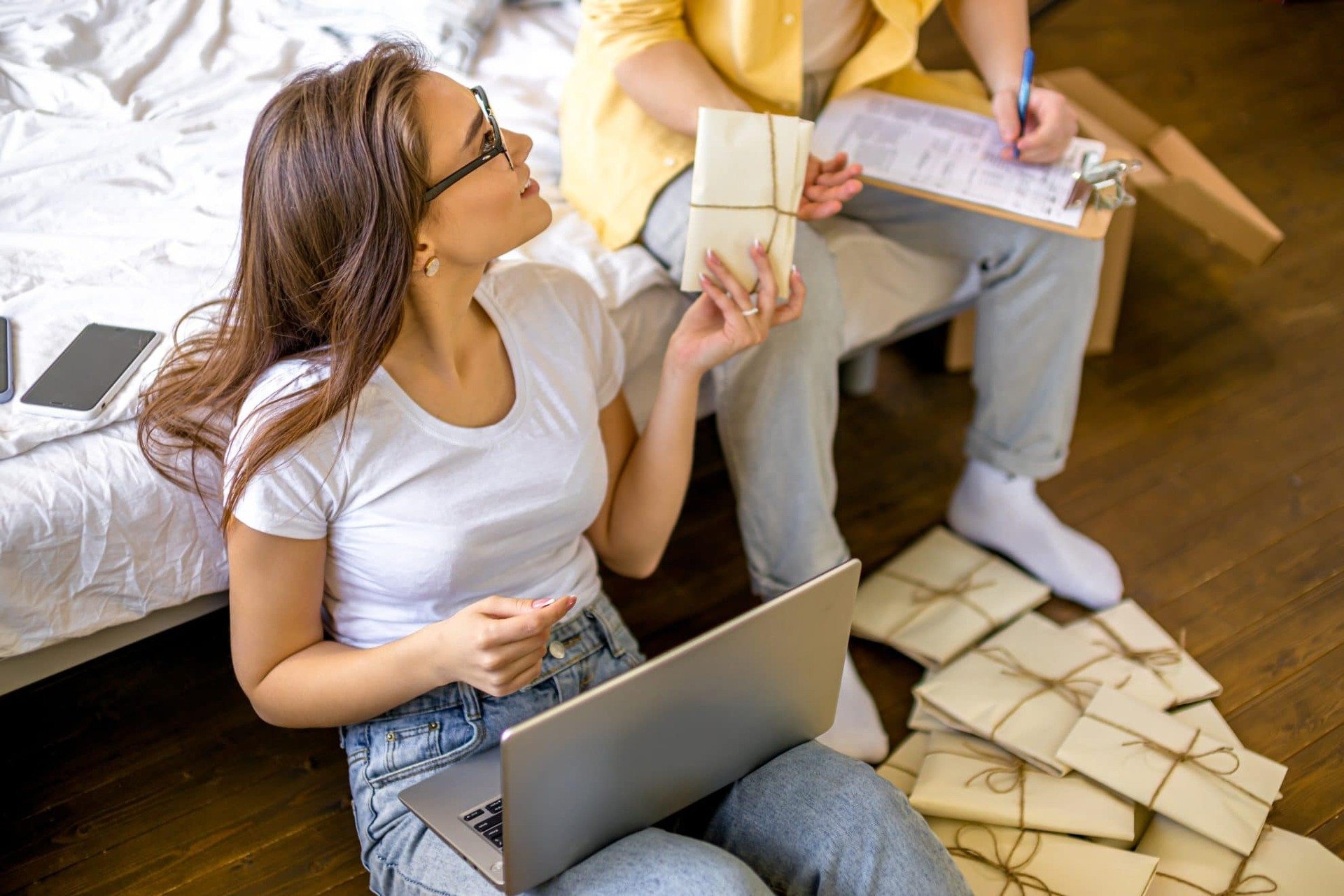 12. Not Preparing For Those Hidden Costs
We can't stress this one enough! Your suppliers do a lot so it's important you ask questions upfront and read the fine print on everything – the postage on your invites may be higher than you thought, the venue could charge for cutting the cake and add on costs for running over the agreed time. Hidden costs can sneak up at anytime so we recommend setting aside 10% of your budget for these surprise expenses and make sure you have everything in writing from your suppliers.
RELATED TO: 11 Wedding Expenses Every Bride Forgets To Budget For
13. Not Knowing When To Switch Off
This seems small, but is very important! We know how much goes into wedding planning and there will always be something to plan and organise. However, you NEED time to switch off – not only for yourself, but for your relationship! It can be so easy to stay up late every night, prioritise wedding planning over couple time and non-stop scrolling for new ideas. Allocate time for just you and your fiancé to chill, it is needed to stay sane during this time!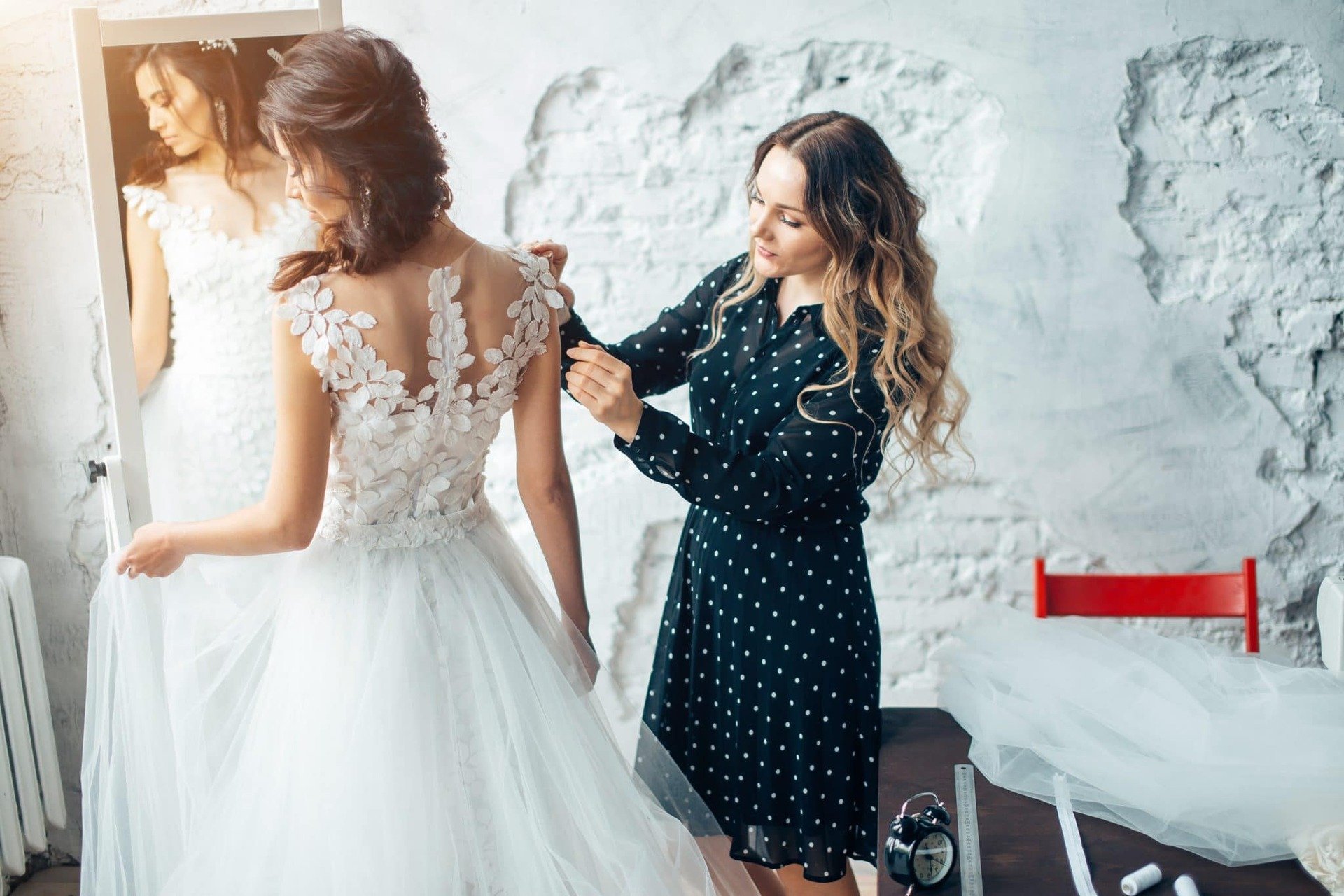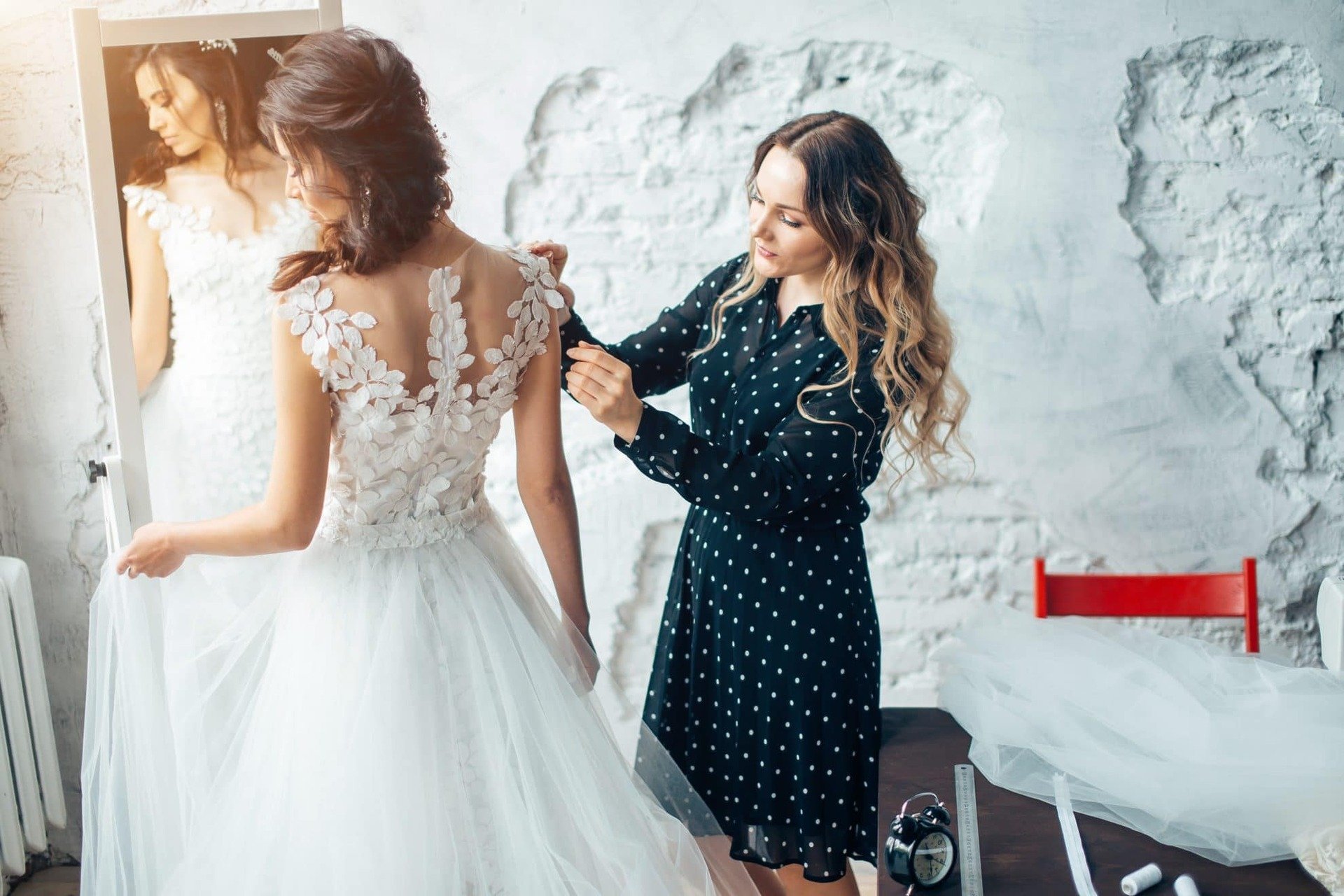 14. Spending Too Much On One Item
There is so much to your wedding look from the dress itself to the alterations, the shoes, the veil, the accessories, the jewellery, the bag, the lingerie – the list goes on! Be firm with yourself at the bridal boutique and don't let yourself go way over your over budget if you really can't afford it.
15. Trying To Please Everyone
When it comes to weddings, everyone has an opinion and be prepared to hear them all whether you've asked or not! Although your wedding is partly about the guest experience and you want your family and friends to approve, you need to know when to draw the line. At the end of the day it needs to come down to what you and your partner really want. You can listen to what they say, be kind about their advice and stand strong in what is important to you. They should be understanding!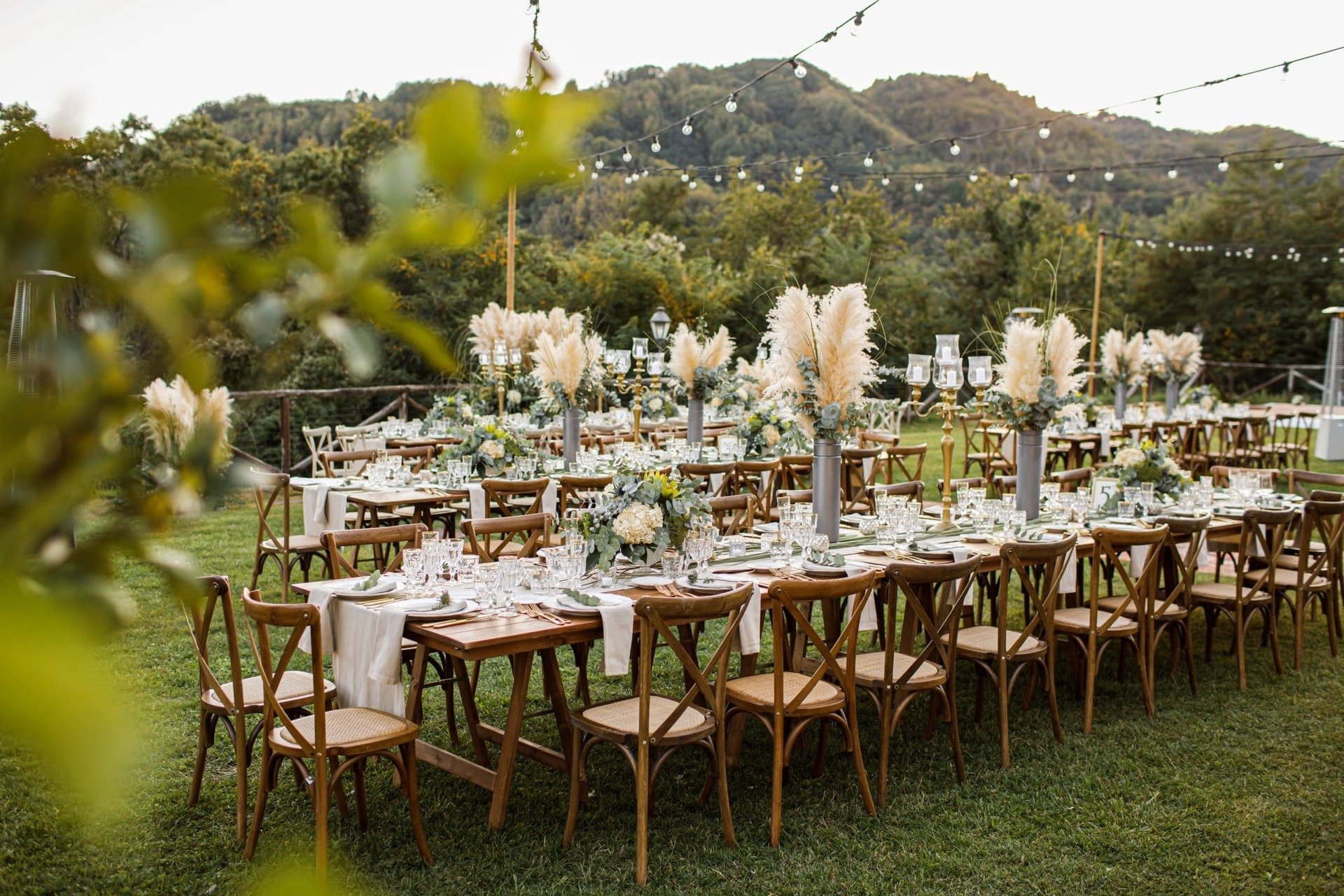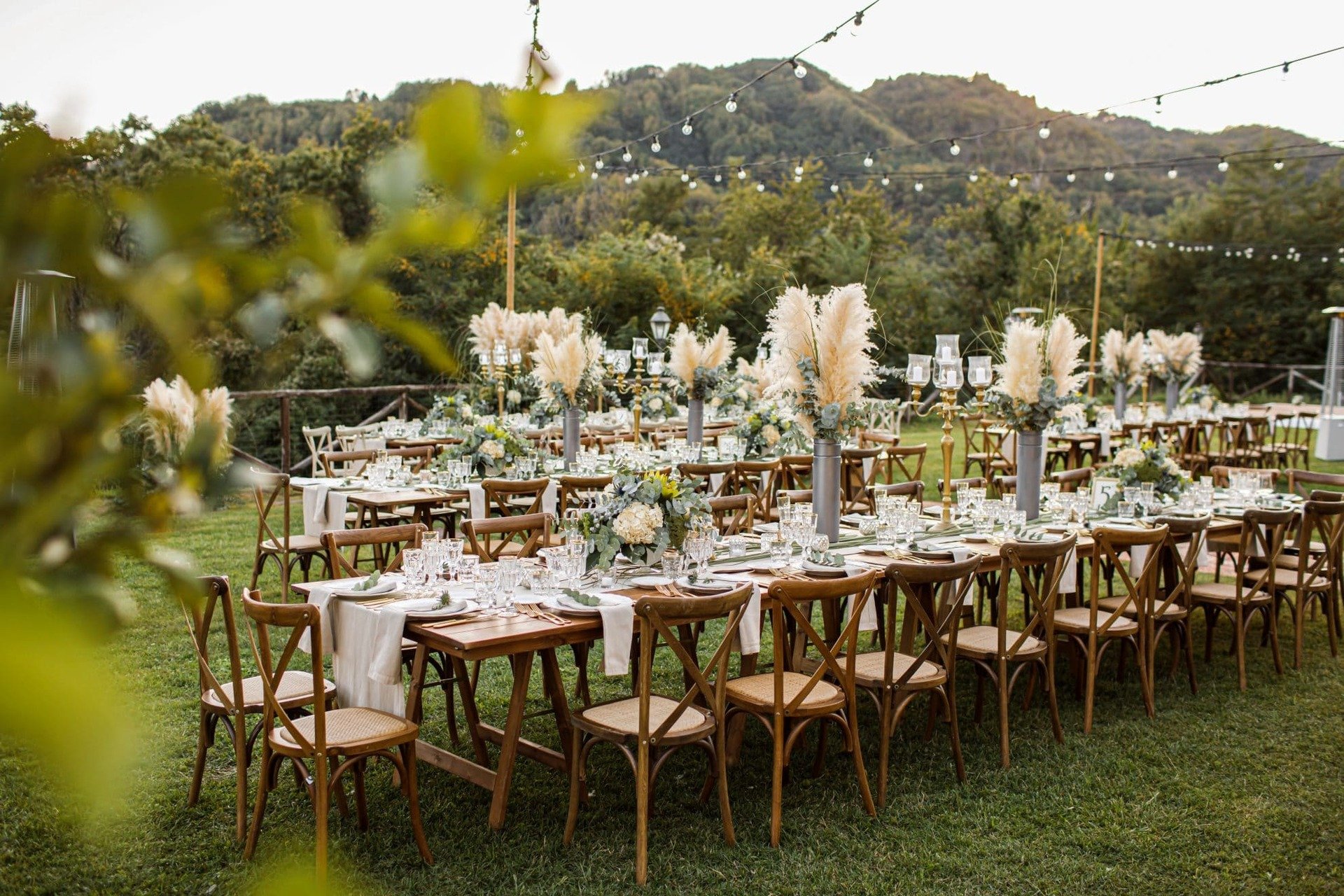 16. Overdoing It On The Décor
Decor is important for setting the tone and aesthetic of your day but sometimes less is more! We love all the fairy lights, neon signage and donut walls just as much as the next person, but if you throw in everything things can start to look a little overboard – and will end up costing you a ton! Before you let yourself run wild during an online late night shopping session, consider this before you buy…
Find out what decoration is already in your venue
Check in with your florist first – they may be able to lend some candelabras or bits to help with centrepieces
Draw up a plan of how you see the room looking so you will know when things start to look too busy
If you want to get creative with décor, a few simple standout pieces is all you need to make a statement!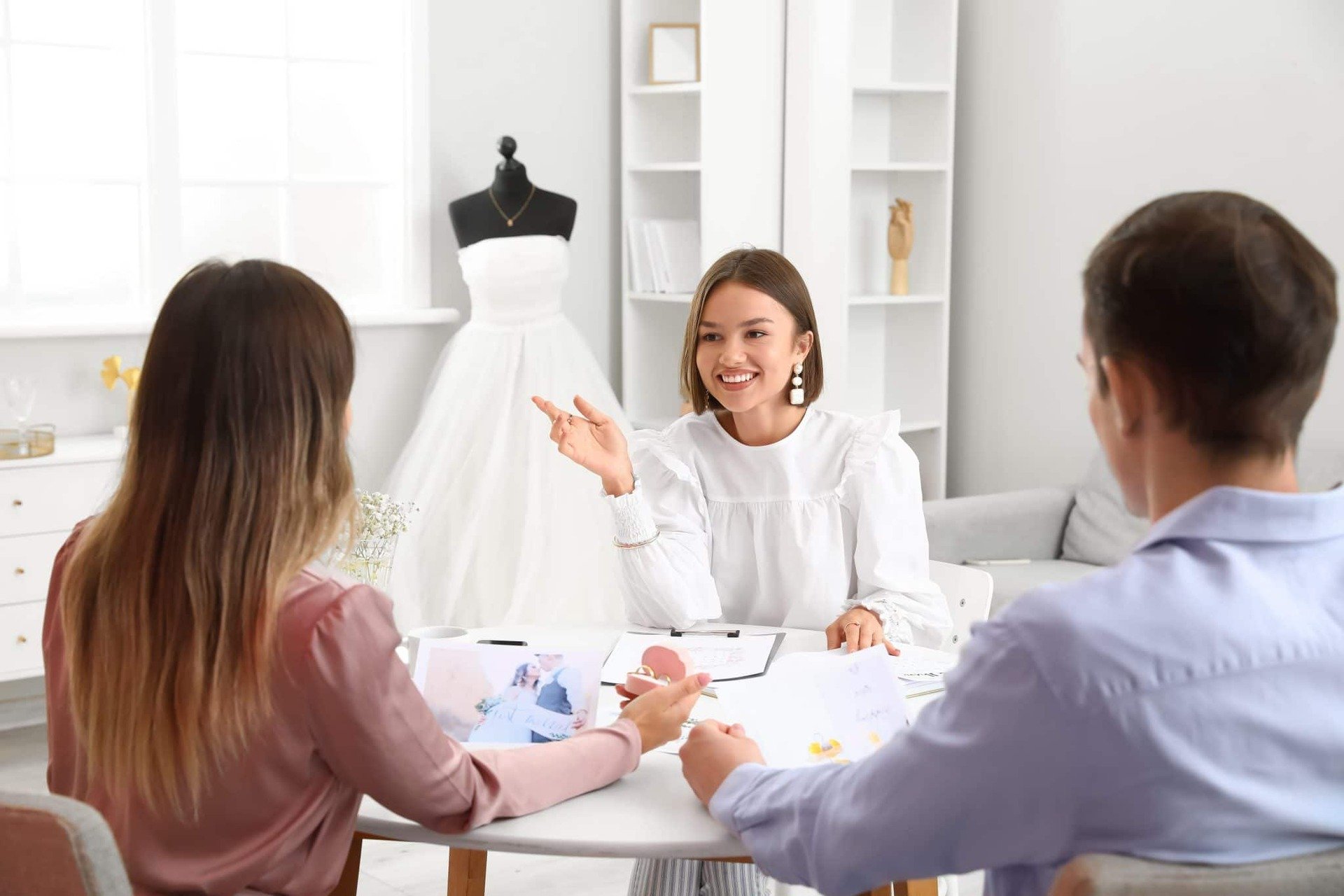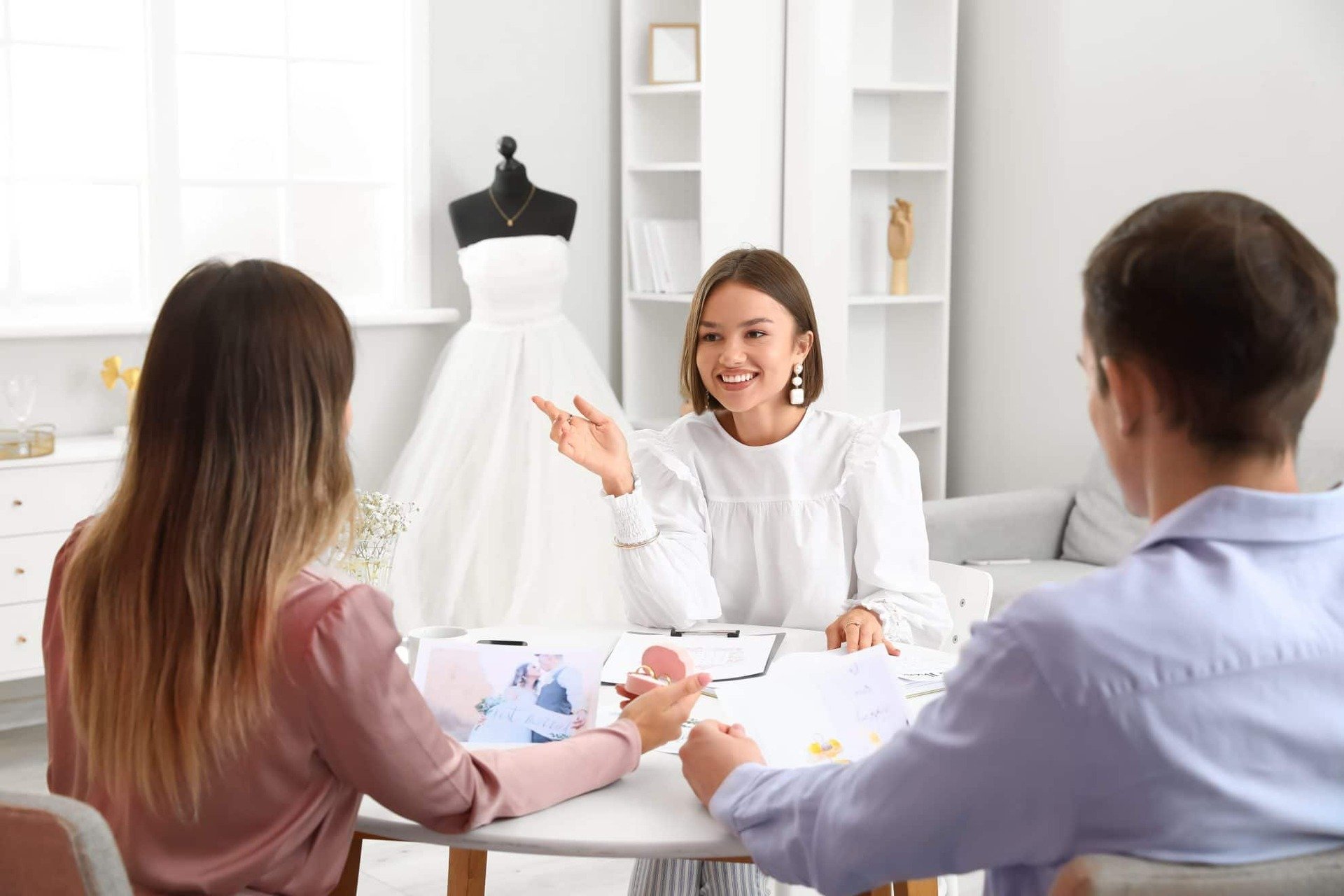 17. Micromanaging Your Suppliers
You're suppliers are experts in their field so let them do their jobs and try not to take over! Of course it is all about your vision and what you want so ask all the questions you need, but don't lecture them on how to do it. We recommend being clear and honest about what you want, let them prove to you what they can do and be constructive yet gracious about any changes you want.
RELATED TO: Top Questions You Can't Forget To Ask Your Wedding Venue
18. Not Bothering With An Engagement Shoot
Even if you're not the biggest fan of getting your photo taken or get a little camera shy, many couples regret not getting that engagement shoot! Even if it's just for your eyes only – not everything needs to be shared on social media! It's all about getting the right photographer that helps you feel comfortable, loosen up and just have fun in the moment. We guarantee you will love looking back at those special memories in years to come. You can even think of it like a practice run for the big day and may even leave you feeling less nervous when it comes to getting your actual wedding photographs.
*TOP TIP* Try and book your engagement shoot the same day as your hair and makeup trial – that way you can see what everything looks like on camera!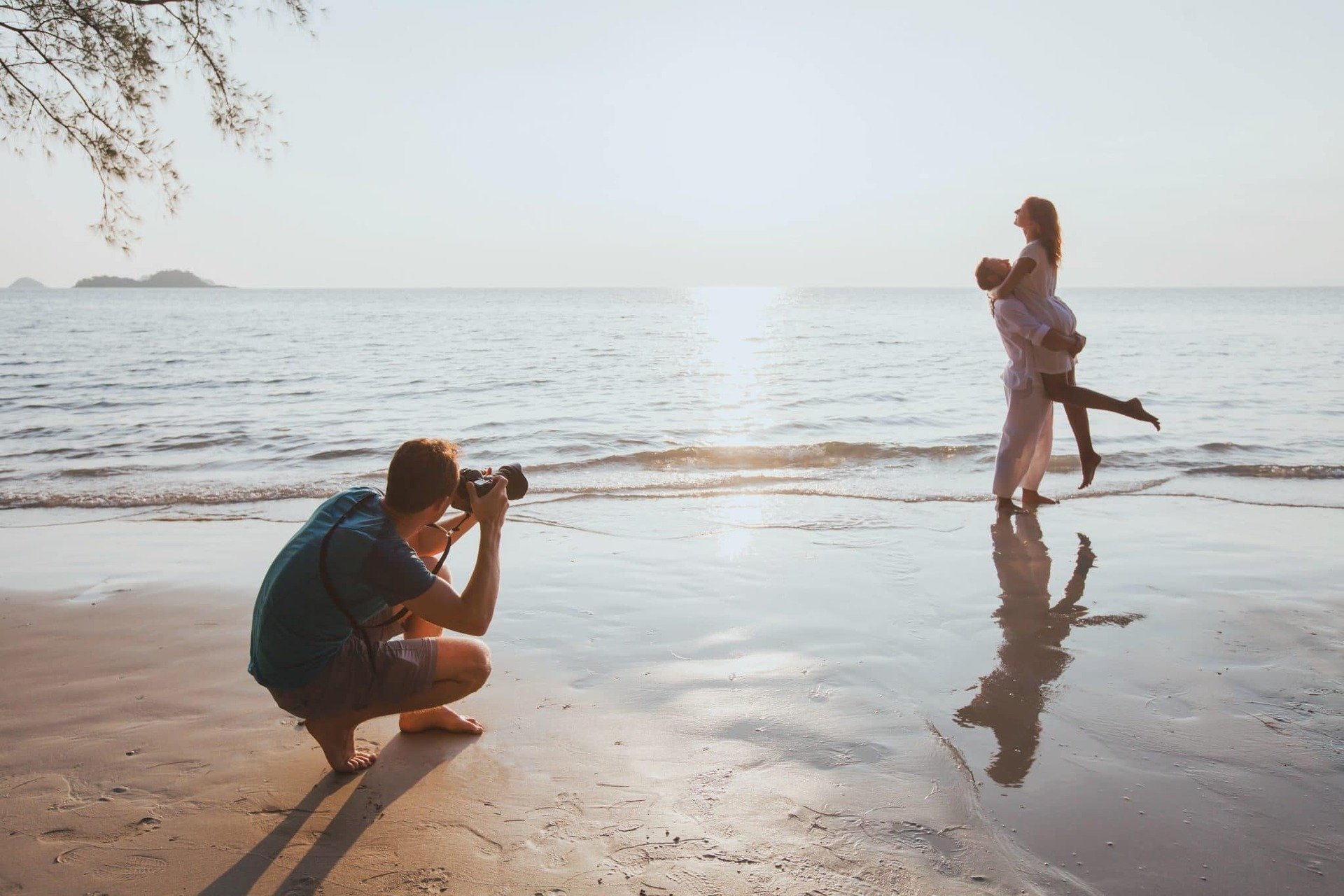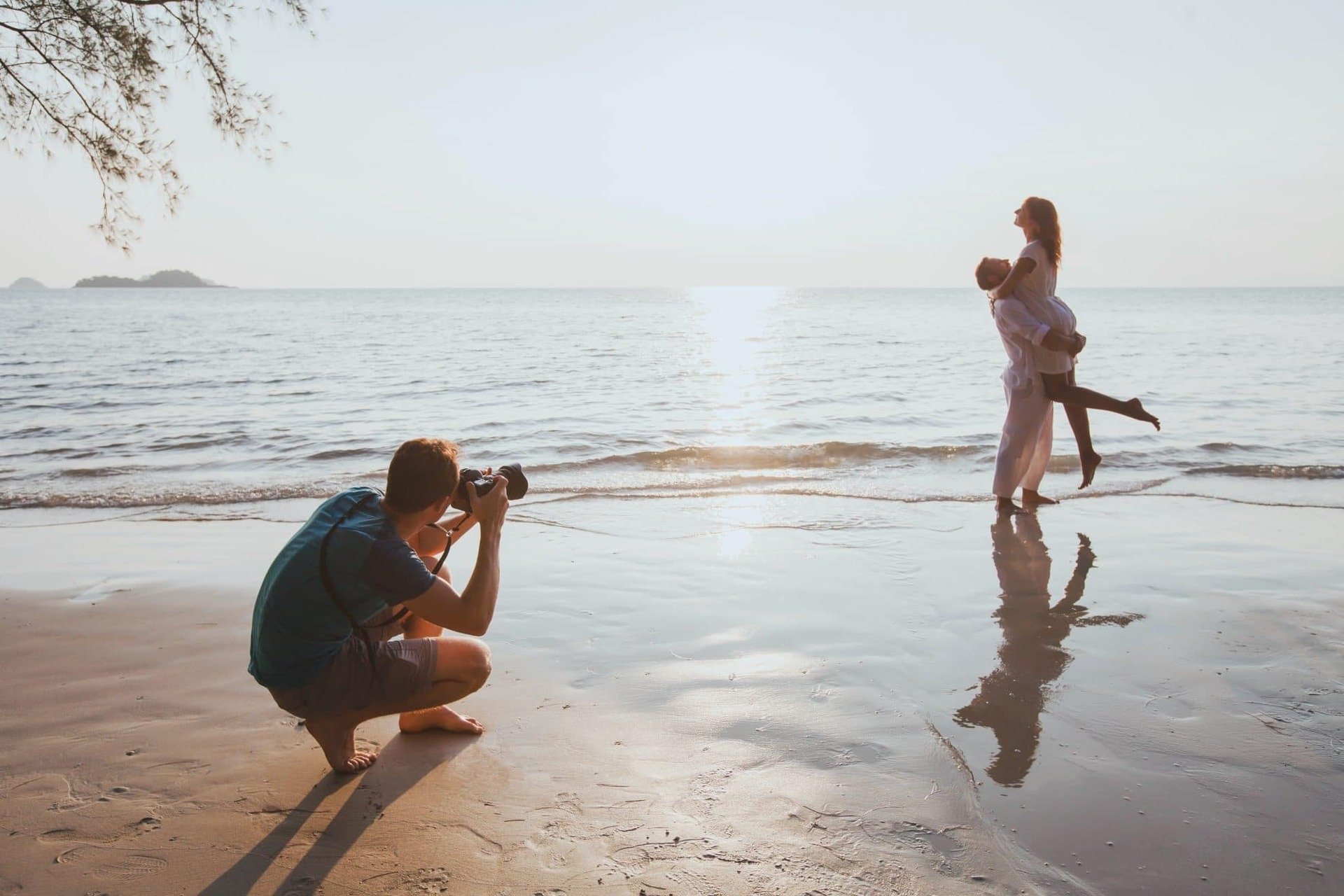 19. Forgetting To Eat
Ahh we hear this one all the time! Your wedding day is so busy from the ceremony to the photographs to mingling with your guests and just making sure you have a good time. Although you may not feel like you have time for a hearty breakfast or a light lunch, you need this to keep your energy levels up! You might reach for a glass of champagne to calm your nerves, but please make sure you've lined your stomach first.
20. Not Doing A Makeup Trial
It may seem like common sense to schedule a hair and makeup trial before the day, but some brides leave this too close to the date or even decide they want a dramatic hair colour change just before the big day! This could easily lead to not loving how you look in your wedding photographs which is something you will have with you forever. We recommend booking your trial at least three months before the big day and if you want to make any big hair changes, do this around the 12 month mark.
Read our Ultimate Bridal Beauty Countdown for more tips like this!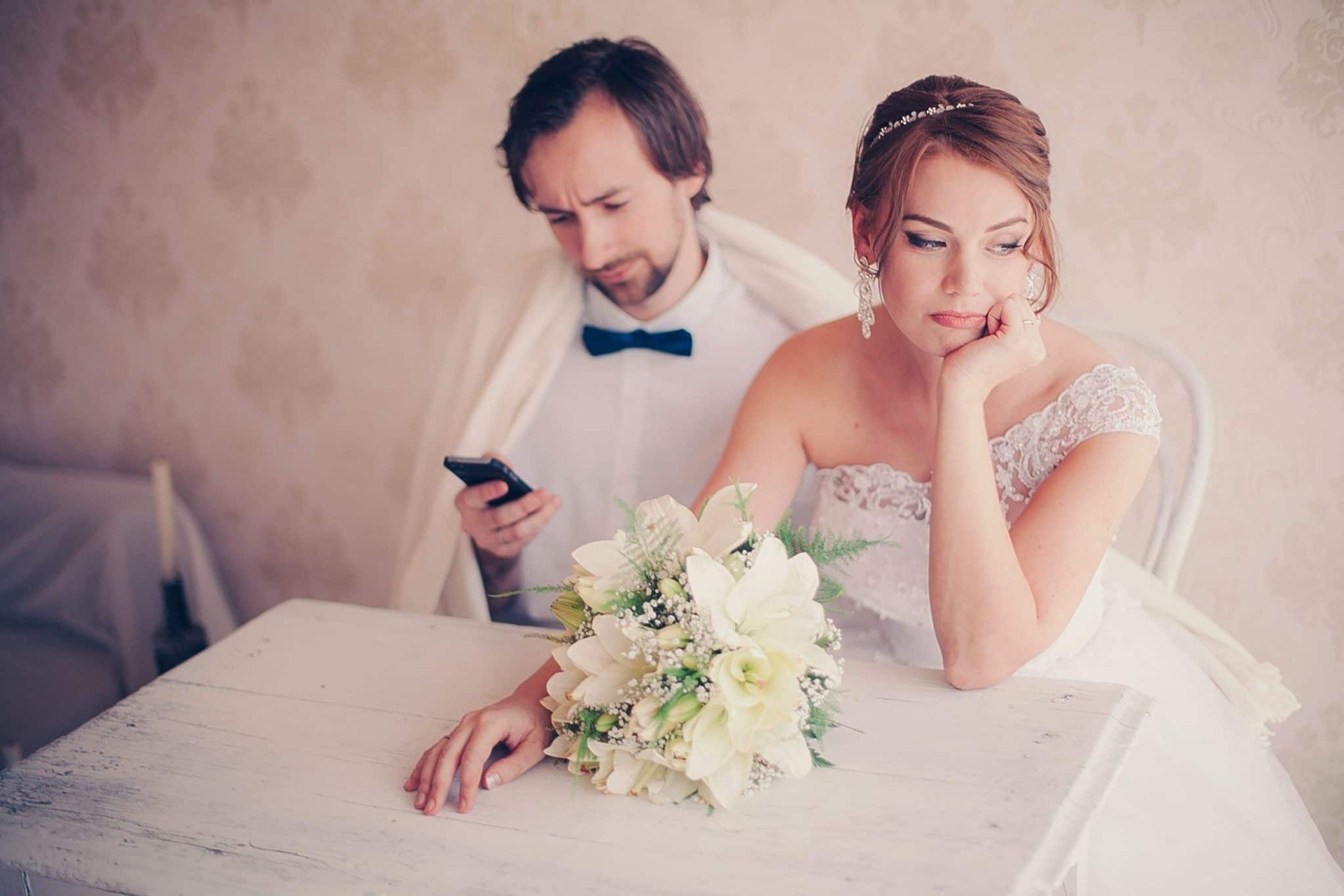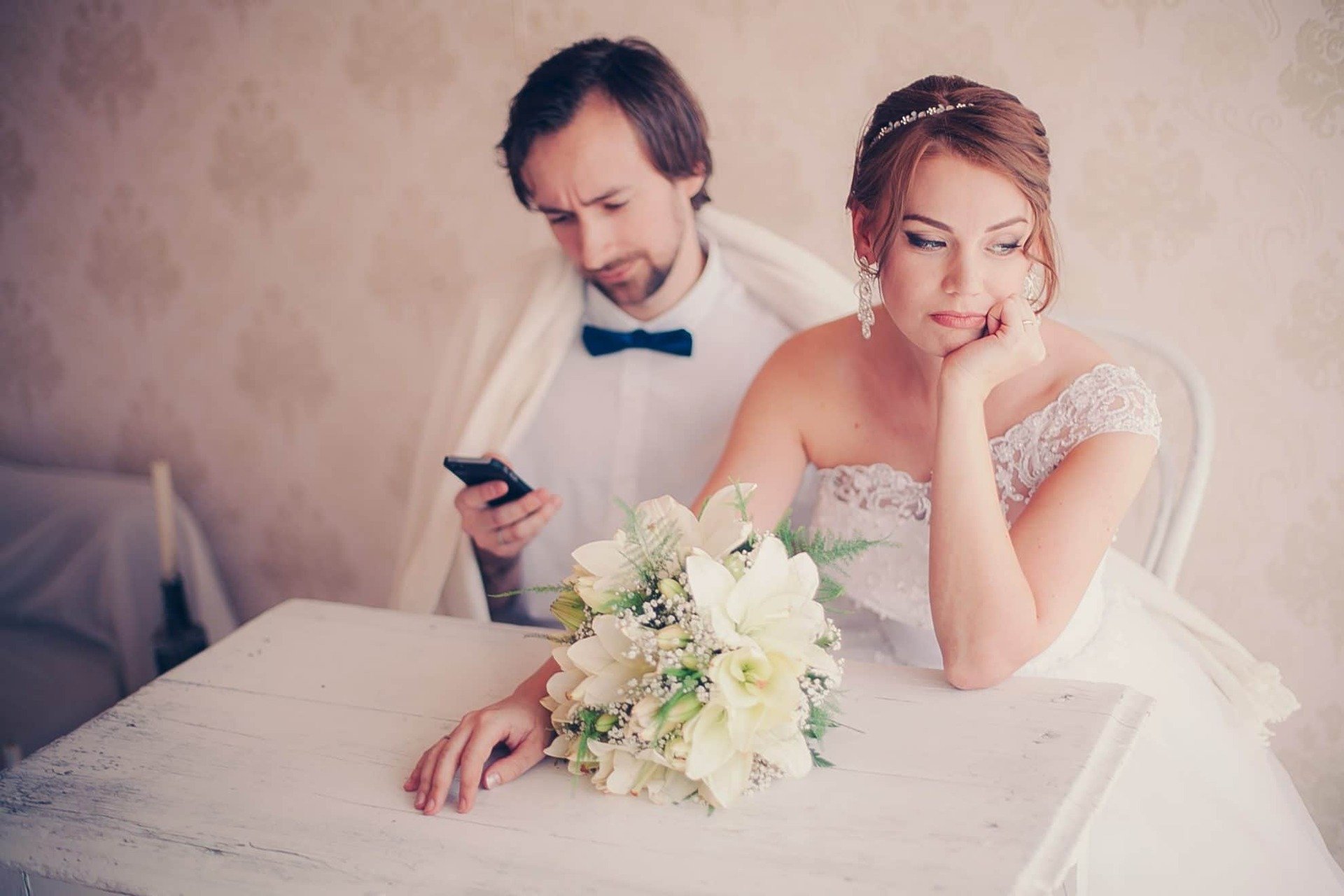 21. Forgetting What's It All About
Your wedding is one of the most important days of your life, but please remember it is only ONE day! This day marks the beginning of an amazing journey and new chapter you and your partner are entering together, which is what getting married is really all about. During planning time, arguments and disagreements can happen and debts can form easily – which isn't the best way to start married life.
When you start to feel the tension, take a breather and remind yourself what you're doing this for. Yes the details matter and you should have a special day, but planning should always bring you and your fiancé together and not drive you apart. You're a team so check in with each other and make sure you're both enjoying the process and take breaks when needed.