More and more brides are stepping up at the top table and making their own speeches at their weddings. Here are our seven top tips to make sure your speech is one to remember – for all the right reasons!
It used to be that only the father of the bride, the groom and the best man made a speech at the wedding.
But these days, more and more of the wedding party are getting involved in the speechmaking, including – sometimes – the father of the groom and the chief bridesmaid.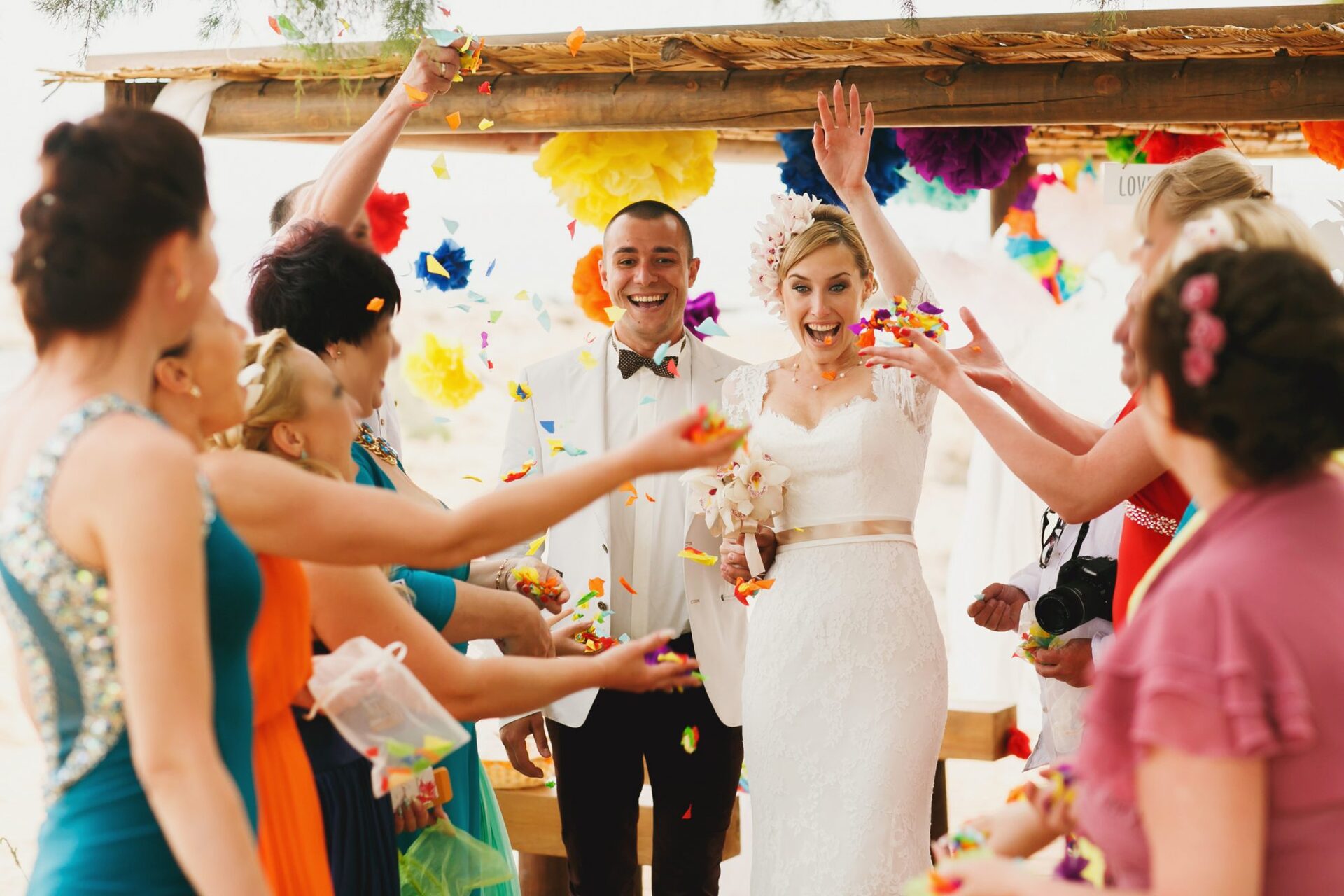 And while the speeches can be a mixed blessing – you know what they say about too much of a good thing! – it's fantastic to see so many brides rising to their feet to give their own heartfelt speech on the biggest day of their lives.
The bridal speech isn't just a rarity any more – one estimate suggests that more than a fifth of brides planning their wedding want to make a speech of their own.
RELATED TO: 33 Non-Religious Ceremony Readings That Will Leave You Speechless
It's a great chance to thank your parents and your bridesmaids, and even respond to some of the compliments that the groom may have given in his own speech.
It's also a way of balancing out the wedding reception and giving a more female take on how preparations and planning have gone.
If you're planning to deliver a bridal speech at your reception, it's worth getting in touch with the best man, the father of the bride and your fiance to get an idea of what ground they plan to cover in their own speeches.
RELATED TO: How To Write The Ultimate Groom's Speech
You don't want to bore everyone by covering the same topics for thanking the same people, so think about thanking anyone who hasn't already been thanked or talk about some of your stories from the run-up to the wedding.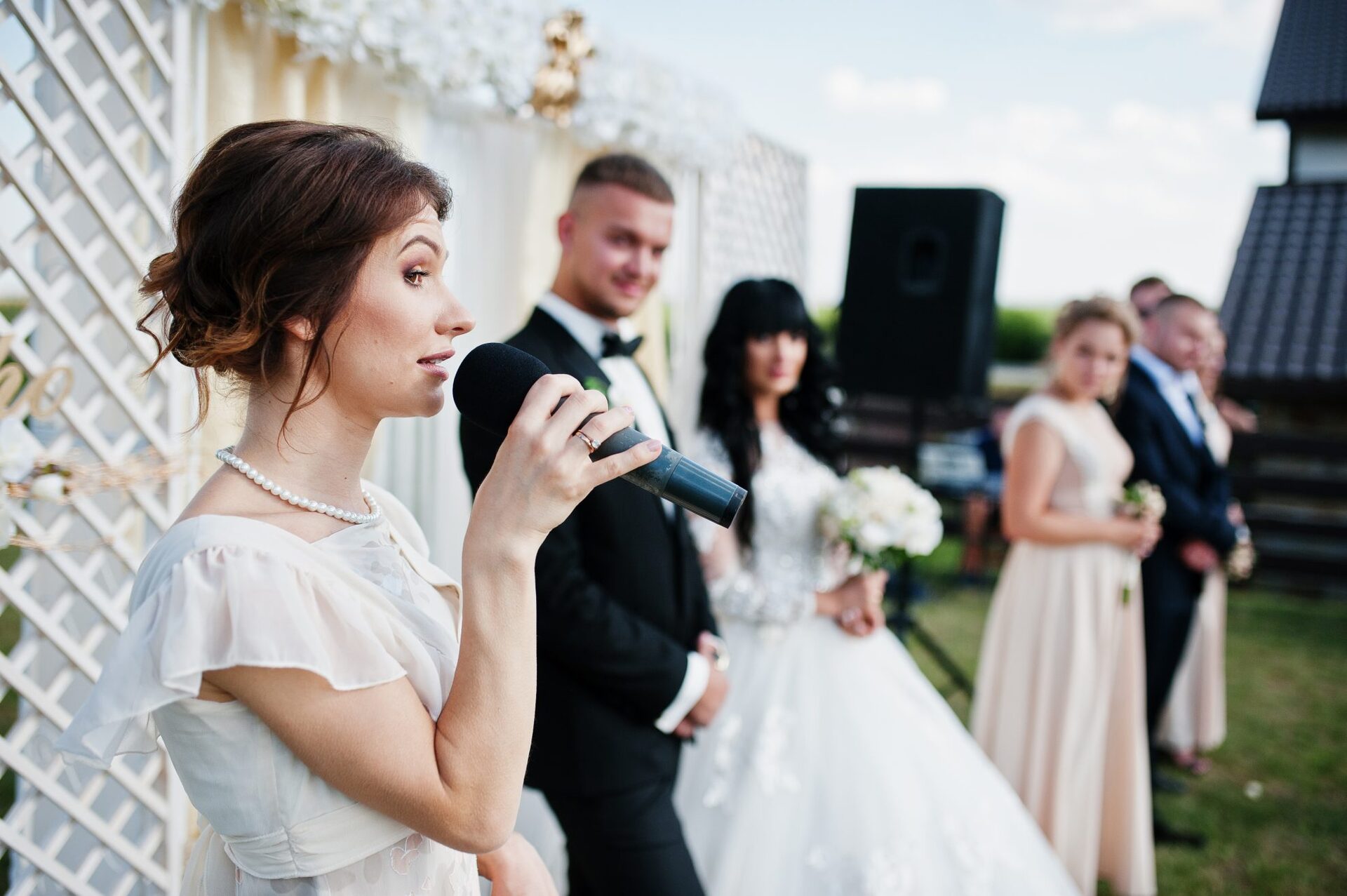 Humour is great too, but keep it observational and not too close to the bone – the last thing you want to hear is that awkward silence!
You can talk about interesting holidays or memorable trips you've been on with your partner, or something that happened when you first met or on your first date.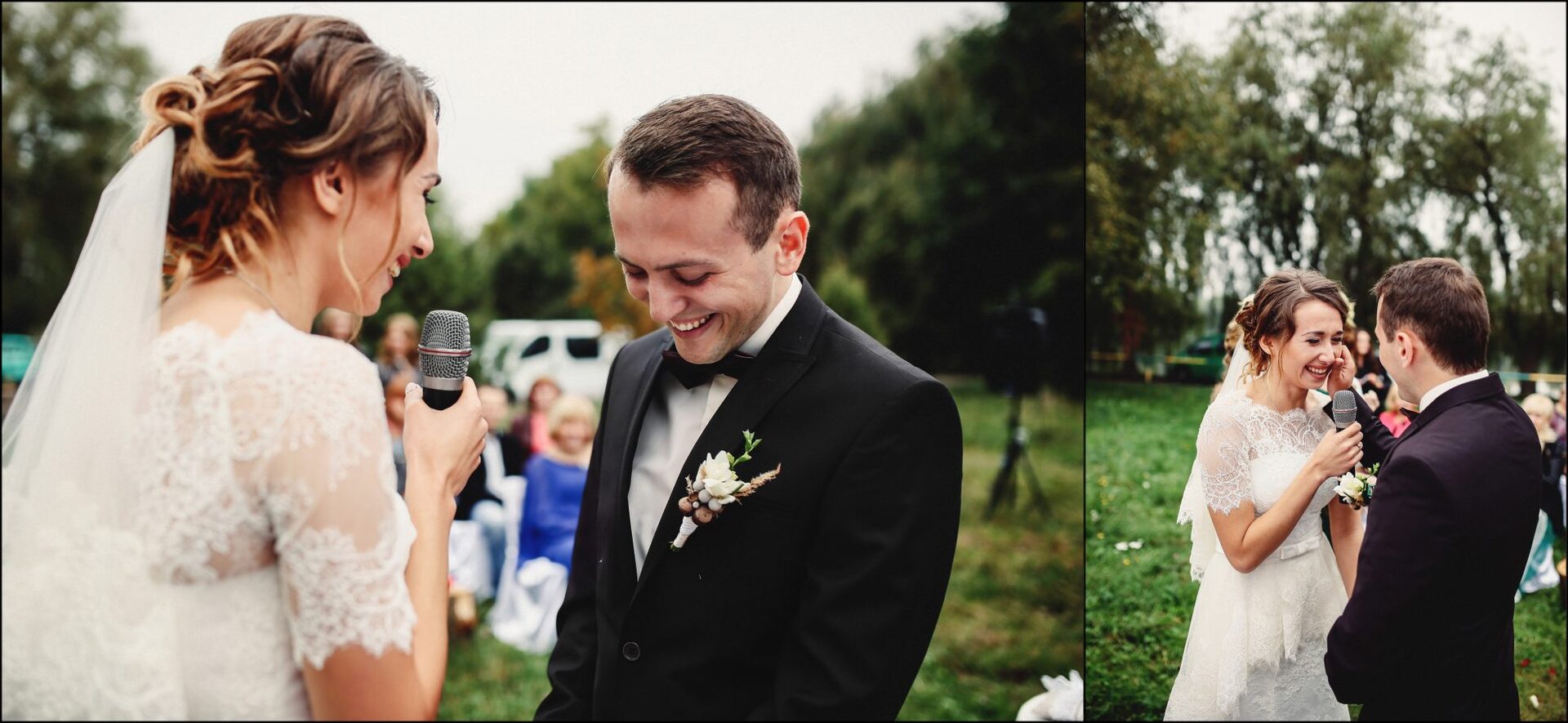 It's also a great opportunity to thank your bridesmaids properly, and maybe this is the perfect opportunity to give them any bridesmaid gifts.
Our 7 Top Tips
Keep it brief. Keep it to about five minutes – remember there are probably about 30 minutes of other speeches that your guests will have to sit through as they grow hungrier and hungrier! No-one ever complained that a wedding speech was too short!
Ask a bridesmaid for help. Maybe one of your friends is good at public speaking, so it's worth asking for some ideas and using them as a sounding board to rehearse in front of. Then you'll feel so much more confident on the day!
RELATED TO: 11 Things I Wish I'd Known Before Planning A Wedding
Write for the way you speak – don't worry too much about punctuation and long sentences. Just write it in short sound bites – sentences of around six of seven words – and add in some pauses. Don't overdo the rehearsed jokes and stay away from cliquey in-jokes with your friends. This speech is for everyone.
Thank everyone for coming and for the gifts you're looking forward to opening, and talk about your bridesmaids and how they've supported you through the planning. You might even have an amusing anecdote about something they did that saved the day. And don't forget to thank your flowergirls and pageboys – make them feel special!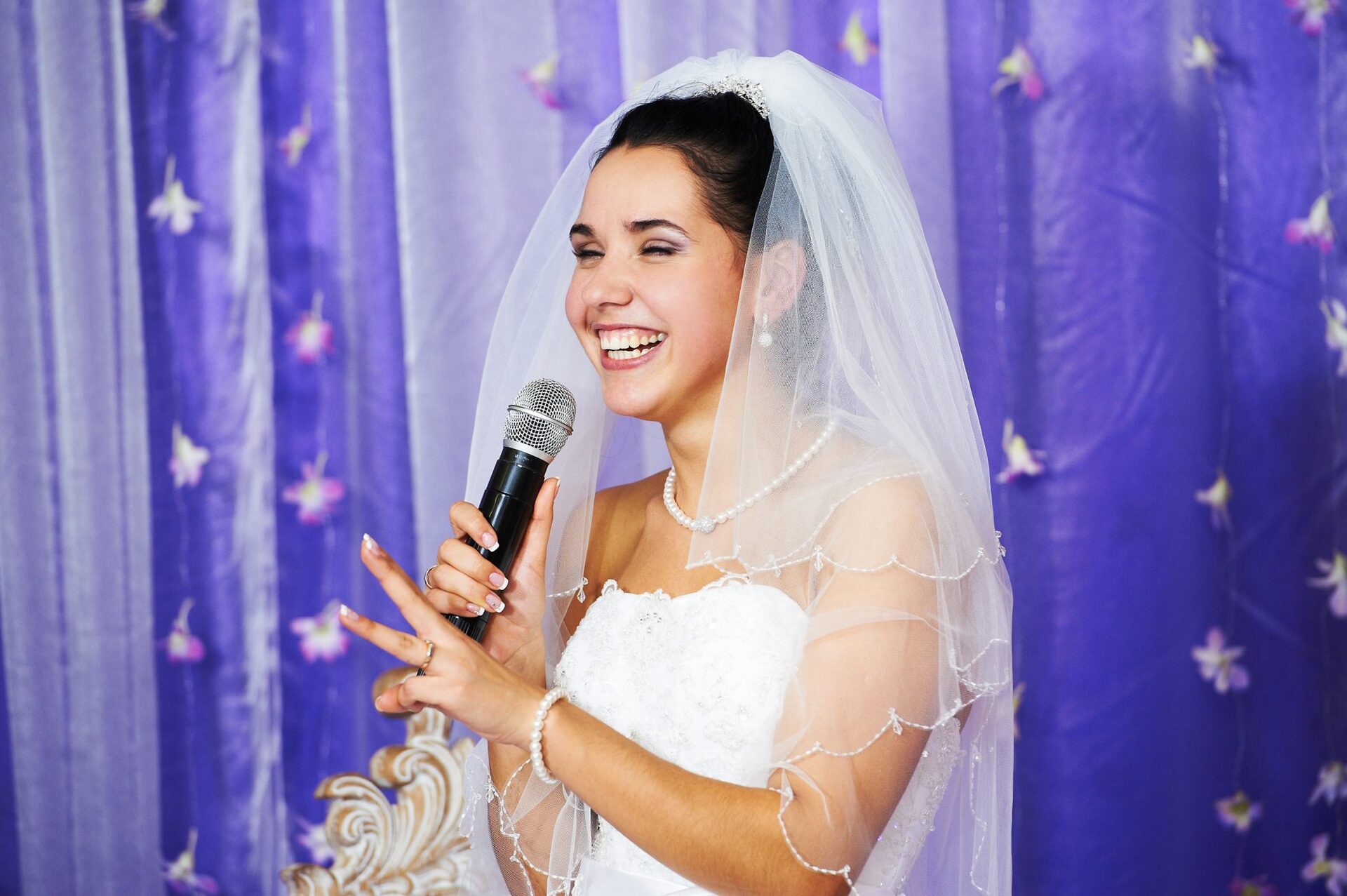 Tell a few sweet anecdotes about your and your other half's families – they've probably helped you in all sorts of ways. Thank your new in-laws for welcoming you into their family. There's bound to be a few hilarious little tales that people haven't heard, but keep the humour gentle – no-one wants to hear you settling scores and making guests feel uncomfortable.
Talk about your beloved and how you met, or where you went on your first date, or what they were like when you first met. Don't say anything TOO embarrassing!
RELATED TO: 9 Reasons Why We Loved Wedding Crashers
Put something meaningful in. Maybe a poem or a quote that means something to you both, even a little snatch of a song if that's what you're good at. But always, always remember that less is more!
Finally and very importantly – don't forget to have the videographer on hand. You really don't want to lose all the speeches in the mists of time. Well, not unless they're all really, REALLY bad….
RELATED TO: 20 Genuinely Funny Jokes For The Best Man's Speech
By the way, here's an Irish bride who did her wedding speech in style and had them rolling in the aisles on her big day – fine work! We applaud you!
RELATED TO: How To Create The Ultimate Wedding Reception Playlist
Sign up to our newsletter to get all the latest from The Wedding Journal.
Join Here>>>>http://eepurl.com/ck9vLb