Don't forget to pack these essential items!

The last few days before your wedding are bound to get a little crazy and overwhelming as you countdown the minutes until you say 'I do'. You're sure to be running last minute errands, collecting things, delivering items and hopefully trying to wind down and get your head in the right place to be excited for the big day!
RELATED TO: 19 Things To Do The Night Before Your Wedding
With so much on your mind, it's only natural you might forget little things along the way, which is why we're here to help with this handy bridal checklist of all the must-have essentials you can't forget to pack the night before. We have options for if you're getting ready at home or at the venue so take what applies to your situation!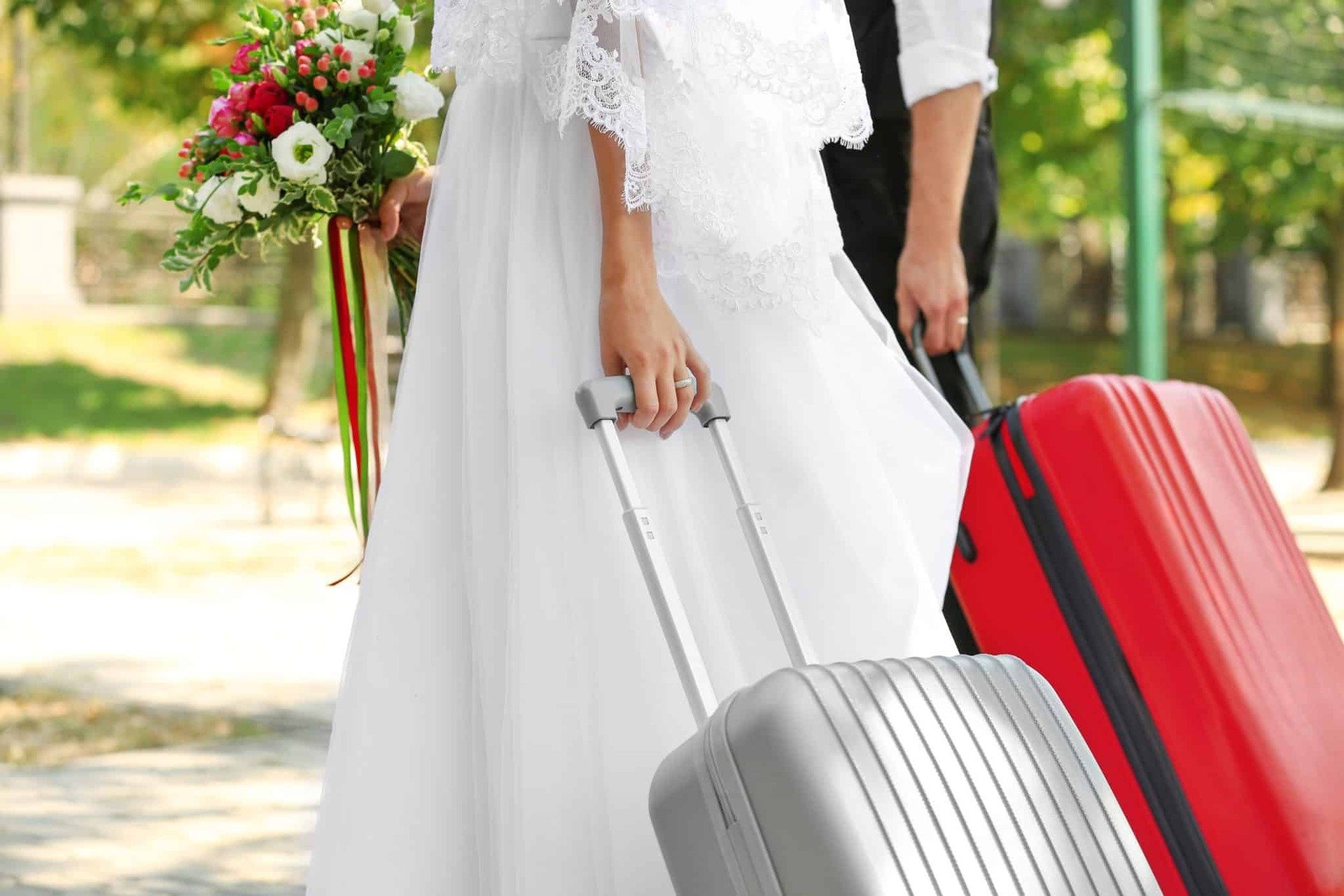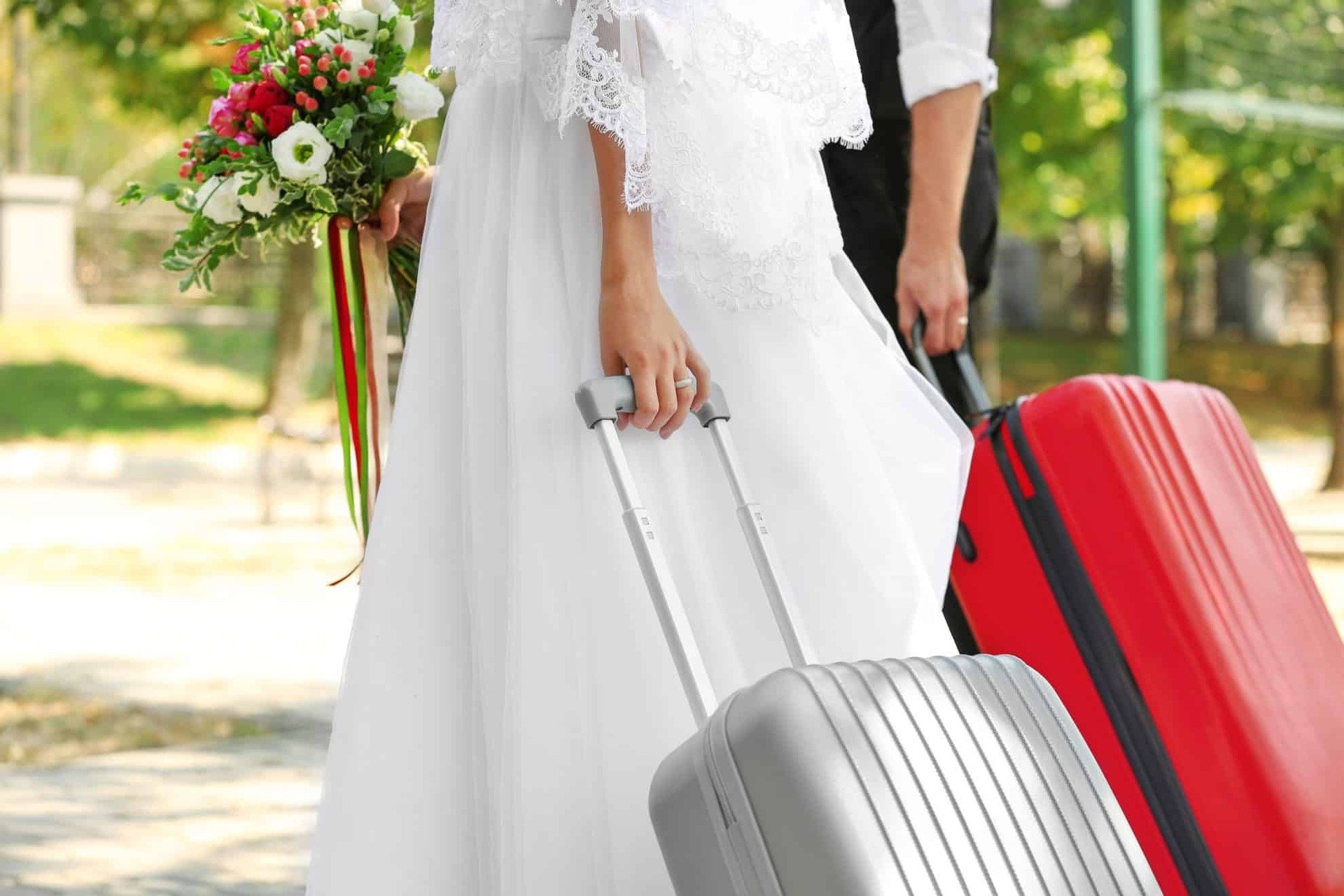 WHAT TO INCLUDE IN YOUR WEDDING OVERNIGHT BAG
The overnight essentials:
Toiletry products; toothbrush, toothpaste, deodorant, shampoo, conditioner, body wash, extra hair products, razor, body lotion and any skin care products
Hairbrush, hair accessories such as clips, bobby pins, hair ties etc.
Wedding night lingerie
Makeup products, brushes and makeup remover
Change of underwear and socks
Second-day outfit, shoes and accessories
Comfy PJs and slippers/socks
Wedding robe (or any cosy one!)
Hair care products – we recommend a hydrating hair mask if you have a lot of hairspray and back combing to get through!
Bubble bath if your bridal suite has a tub!
Sanitary products; tampons and pads
Perfume
Nail care
Mini speaker (to get the vibes going!)
Painkillers
Any needed medication or birth control
Purse
House and car keys
Phone charger
Flat shoes
A bottle of bubbly
RELATED TO: What Can I Ask My Bridesmaids To Do?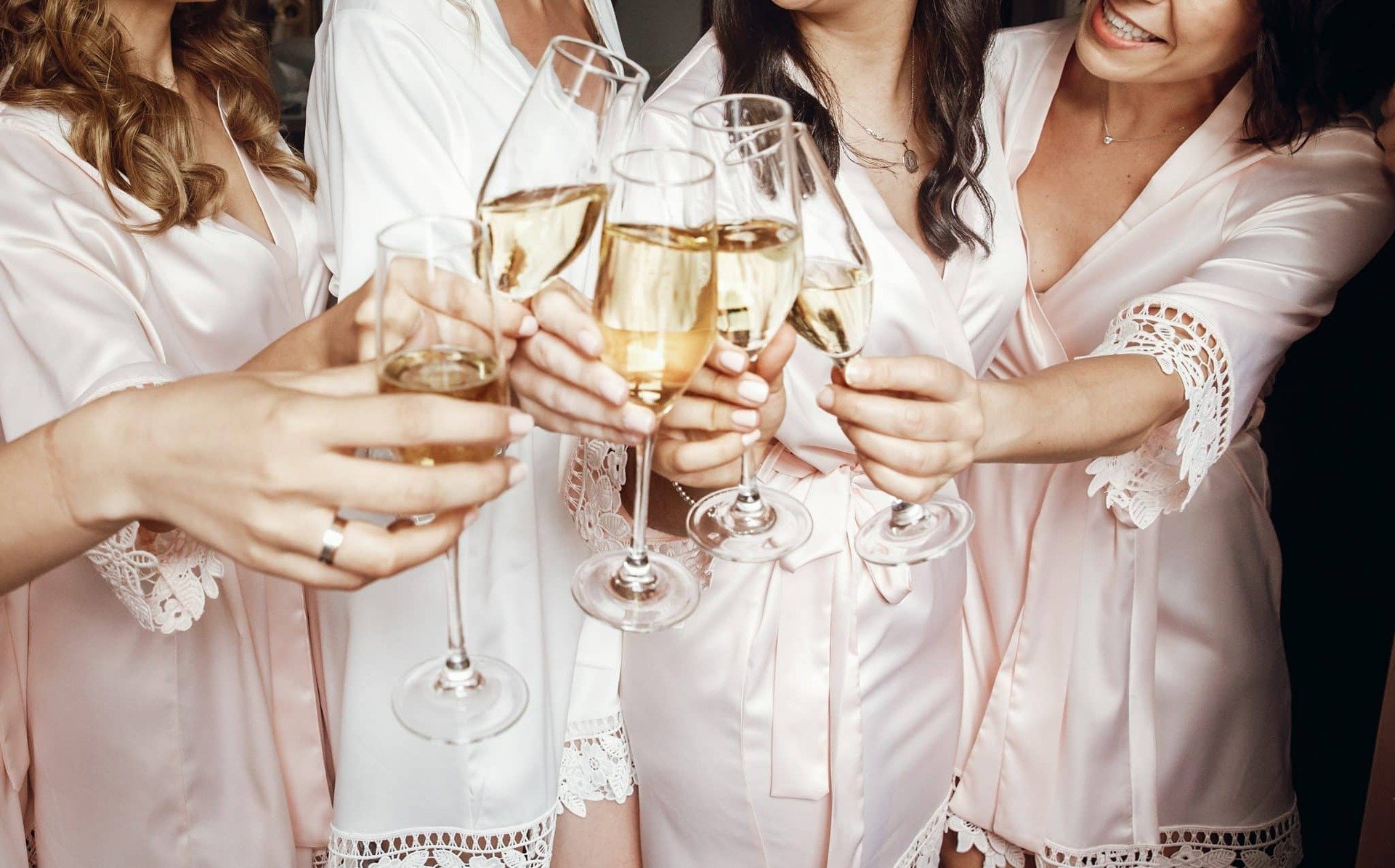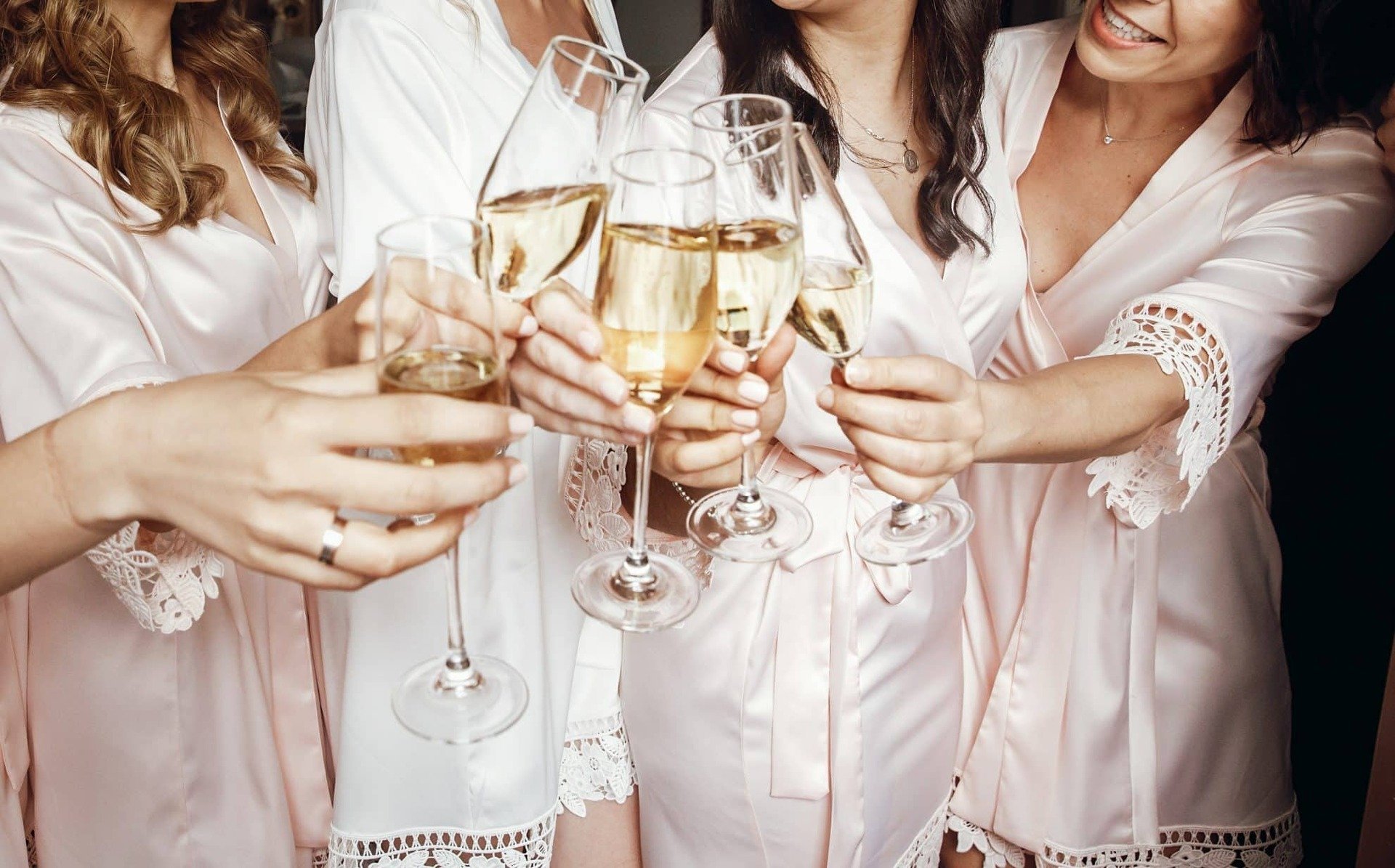 If you're getting ready from the venue or hotel:
Add these to the list above if they apply!
Bridal prep robe or a button up that you can wear when getting your hair and makeup done – not something that you have to pull over your head. (Make sure this is something you're happy to be photographed in like matching robes for you and your maids!).
Wedding morning snacks and water if the venue is not supplying
Wedding dress and hanger
Wedding shoes
Wedding day lingerie
Wedding day accessories
Any sentimental items for the day
Sunglasses
Wedding lipstick, gloss and lipliner
Face powder for blotting
Sunglasses
Headphones for zoning out
Bridal diary if you want to make any notes the morning of or want to write a note to your bride or groom-to-be!
Wedding day emergency kit; safety pins, tissues, wipes etc. Let one of your bridesmaids have this on hand!
Any cash you need for suppliers on the day (add to hotel safe when you arrive!)
Suppliers list with contact details and timeline for the day
ID and any needed paperwork for the legal ceremony
Wedding rings
Wedding party gifts
RELATED TO: Everything You Need For A Wedding Day Emergency Kit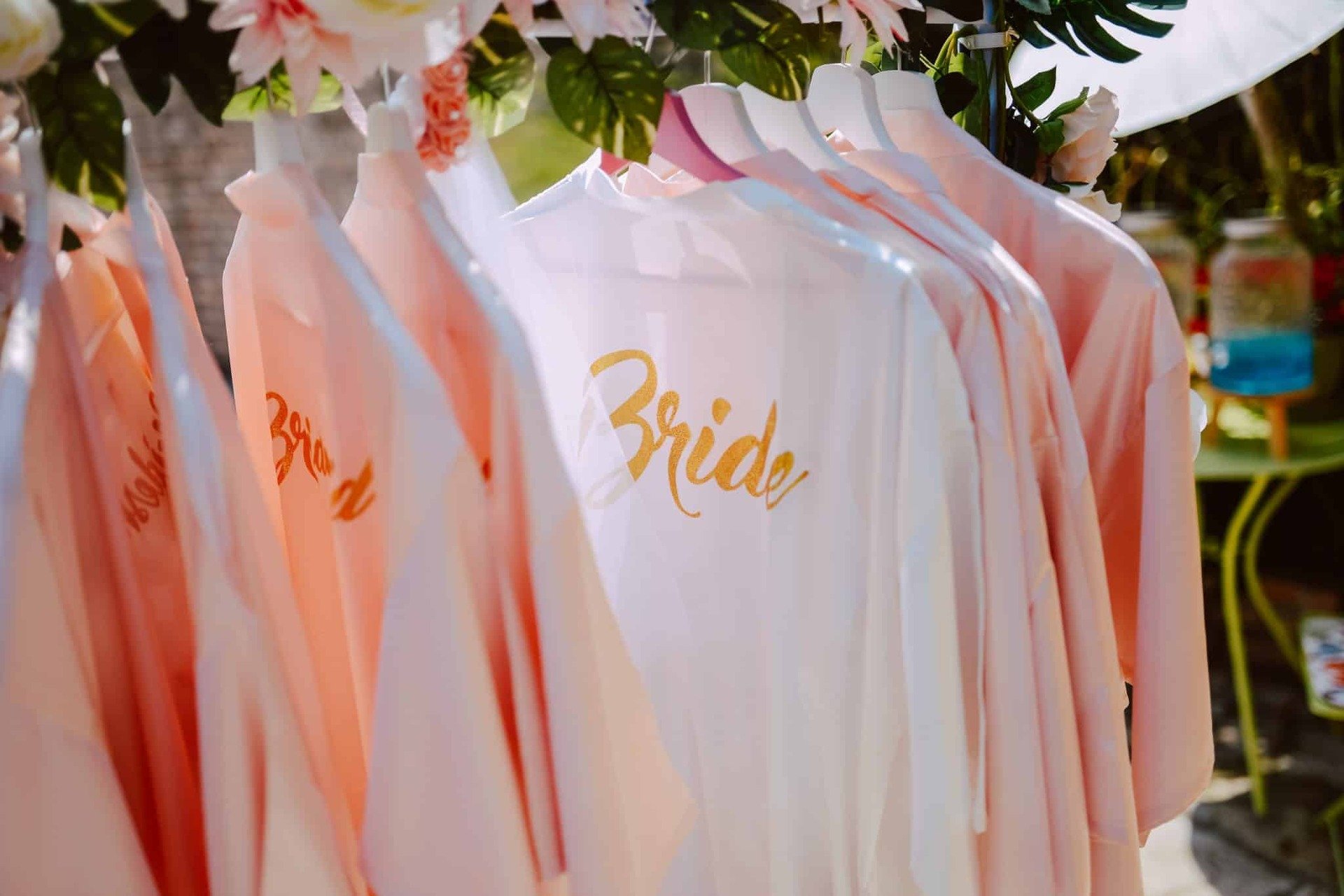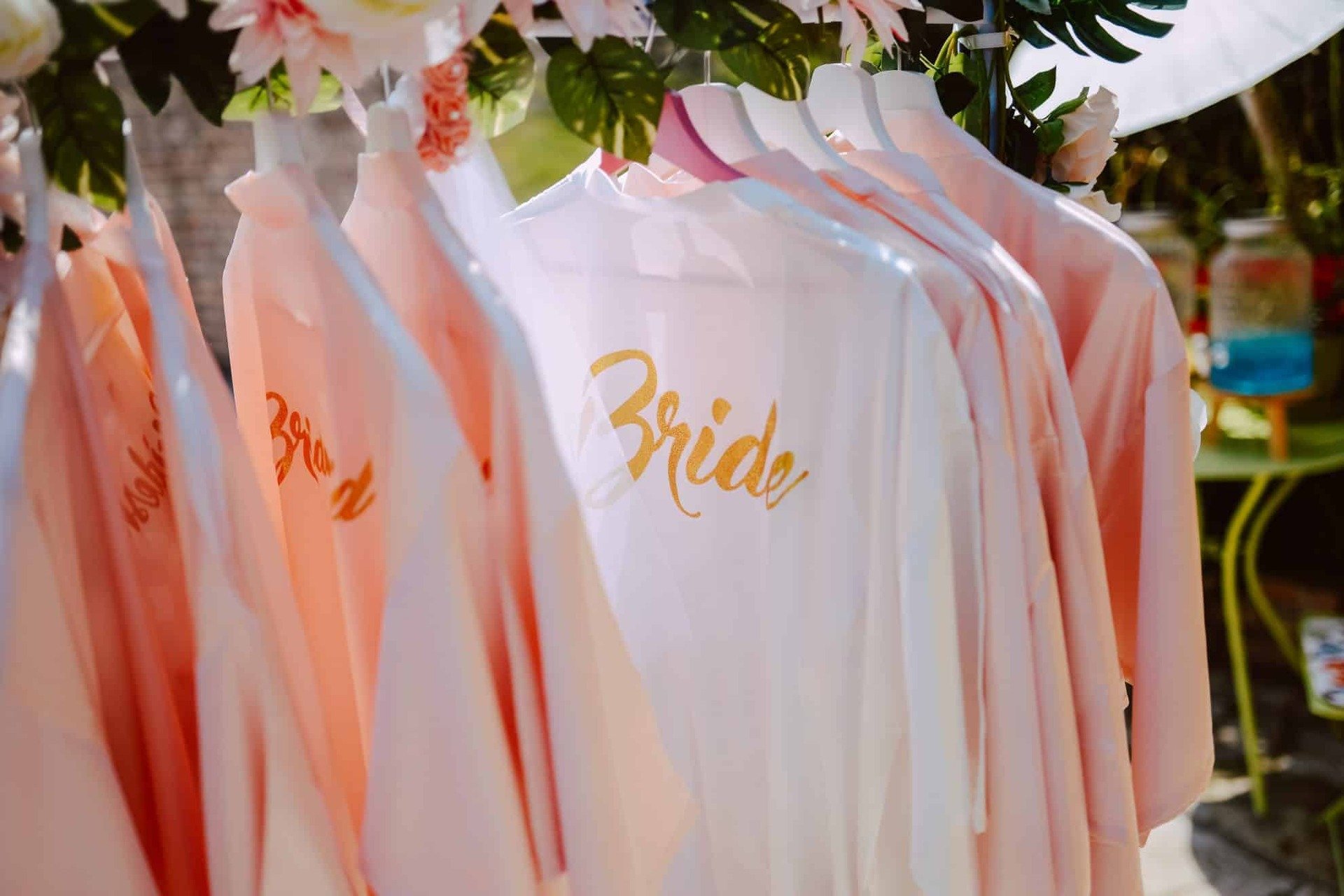 TOP TIPS:
RELATED TO: 15 Tasks No Bride Can Forget On The Week Of Their Wedding
Don't do all the packing for both of you! Remember your trying to relax the few days before your wedding so you don't need any extra stress. Make sure your fiancé does their own packing, but you can always run through this list together after which might remind them of what they're missing
Even if you are only heading away for a couple of nights, there will still be a lot of items so don't try and cram it all into a small bag or case. We recommend a large suitcase to see all your items
If you want to be extra organised you can order packing pouches online to keep everything together – this way you'll be able to find things much easier with less rummaging
Coverups or shawls for your bridesmaids and flower girl – get any accessories like this to them a few days or weeks before your wedding so you don't forget
If you're getting ready at home and going straight to the venue, ask someone you can trust to bring your overnight bag to the hotel ahead of time and get delivered to your room and hang any important items up like your second-day outfit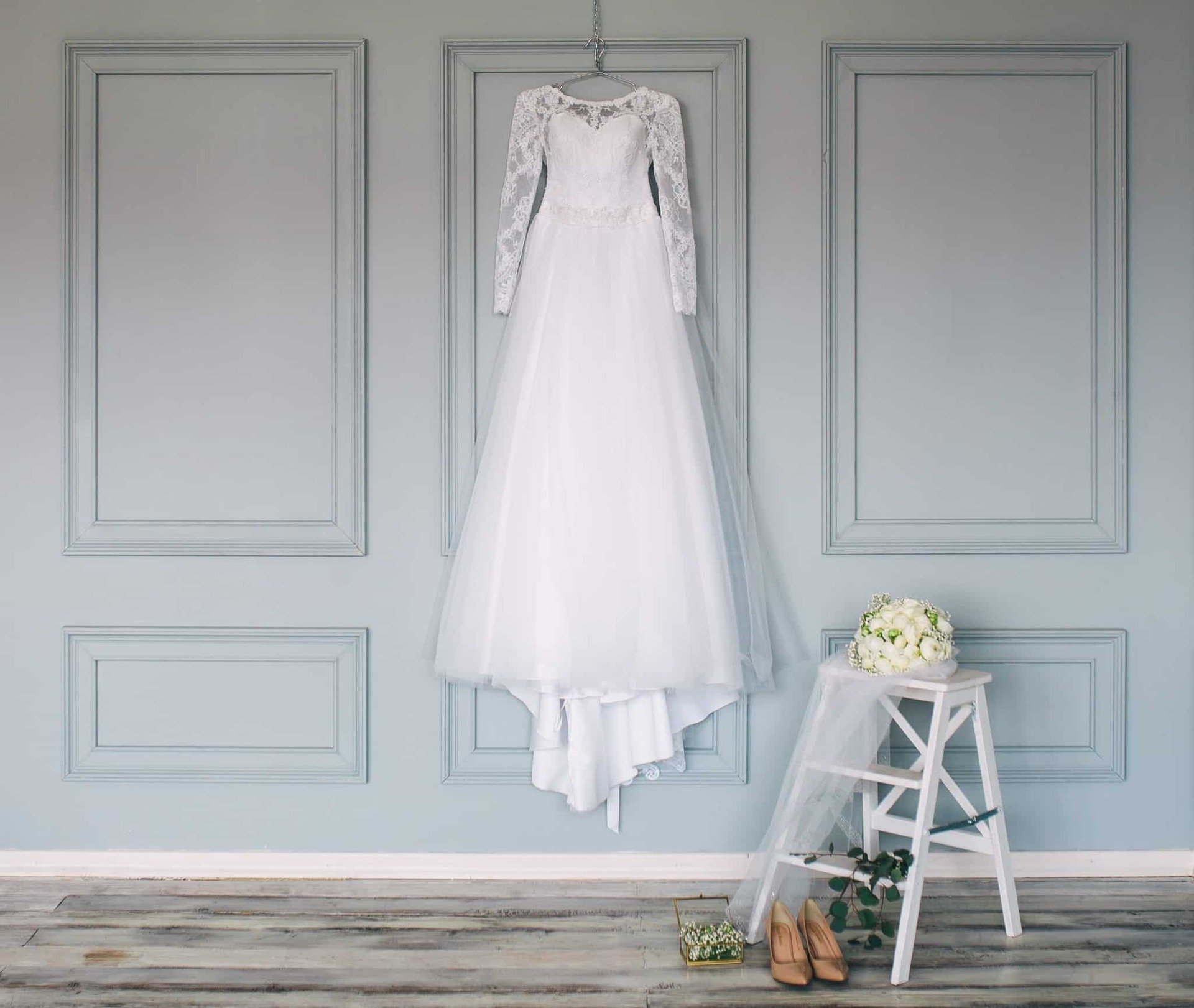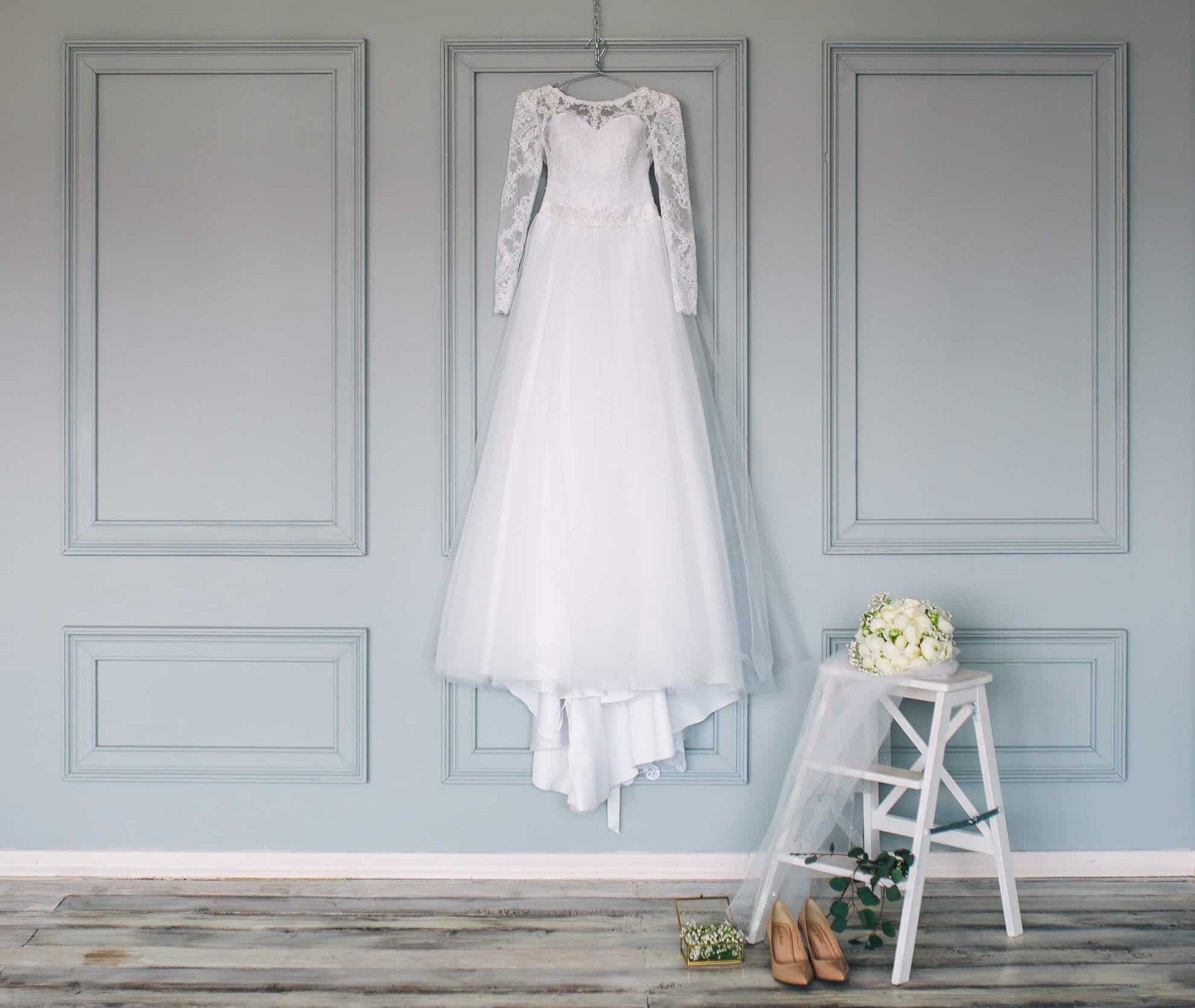 Happy packing, we hope this helped!