The singer posted an Instagram video of the couple showing off the ring, amid her legal battle to end the 13-year conservatorship that controls her personal life and finances.
'Toxic' star Britney Spears announced her engagement to five-year boyfriend Sam Asghari with a joyous post displaying a diamond ring engraved with the word 'lioness'.
She wrote 'I can't f**king believe it' alongside an Instagram post in which she winks, kisses Asghari on the cheek and answers 'Yes!' when he asked if she likes it.
In a separate post, actor and fitness trainer Sam posted a photo of the ring and the couple kissing.
The four-carat diamond ring is engraved inside the band with the word 'lioness' because that is Sam's nickname for Britney, according to ringmaker Forever Diamonds NY.
RELATED TO: 10 Most Expensive Celebrity Engagement Rings You Need To See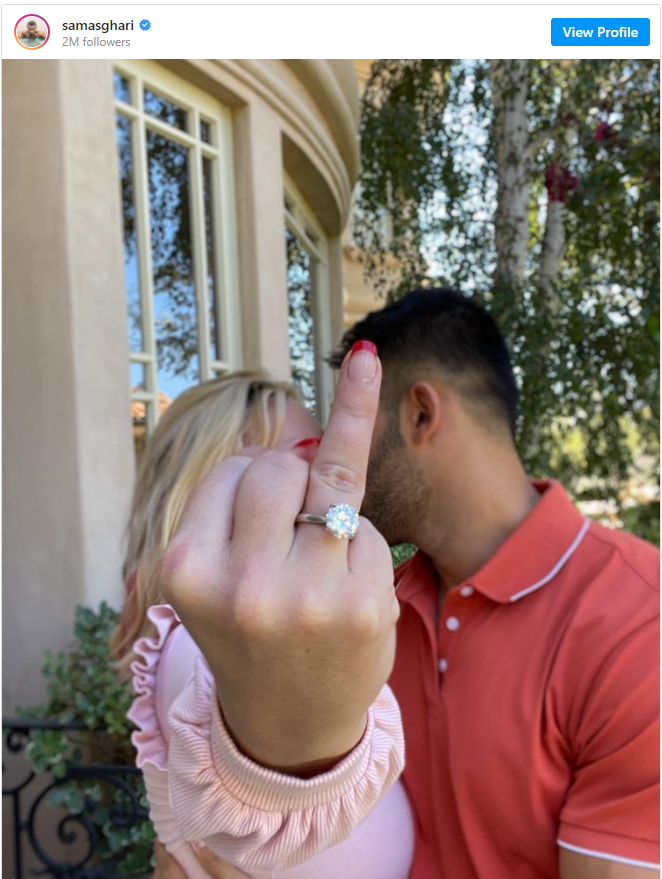 The news comes days after her father Jamie Spears filed papers in a Los Angeles court to end the 13-year conservatorship that has controlled her personal life and finances.
Britney (39) had revealed that the terms of the arrangement, imposed in 2008 after concerns were raised about her mental health, were preventing her from marrying Sam (27) or having more children.
RELATED TO: 10 Most Popular Celebrity Wedding Dresses – And how To Get The Look
Mr Spears had stepped down as conservator of his daughter's affairs in 2019 due to health issues and was replaced by her long-term care manager Jodi Montgomery, but he continued to oversee his daughter's business arrangements.
A court hearing concerning the new filing has been scheduled for September 29.
Sam's manager Brandon Cohen confirmed news of the engagement, saying: "The couple made their long standing relationship official today and are deeply touched by the support, dedication and love expressed to them."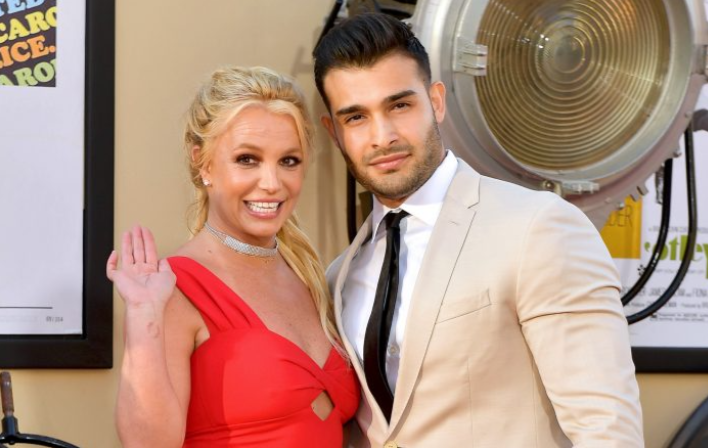 The pair first met on the set of her Slumber Party music video in 2016.
Iranian born Sam moved to Los Angeles at the age of 12 to live with his truck driver father and has three sisters who also live in the US. The actor and fitness instructor joined the cast of Black Monday earlier this year.
Britney has been married twice before, wedding her childhood friend Jason Alexander in Las Vegas in 2004 – however, the marriage was annulled soon afterwards.
RELATED TO: Emily In Paris Star Lily Collins Weds Charlie McDowell In A Fairytale Ceremony
Later that year, she married dancer Kevin Ferderline, with whom she has two sons, now aged 14 and 15, but the couple divorced in 2007.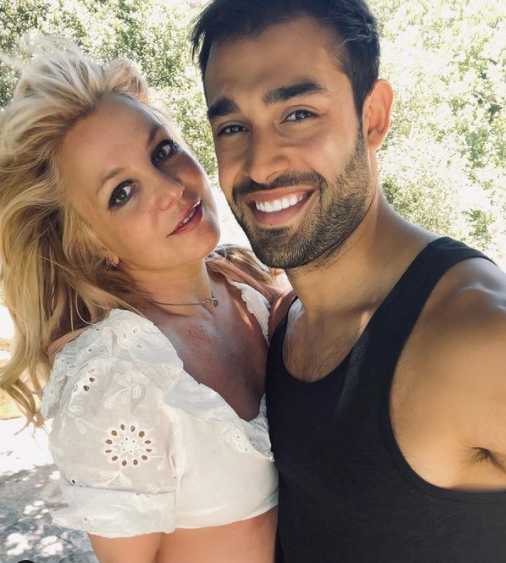 In June, Spears told a Los Angeles court that the 13-year-old conservatorship partially controlled by her father was abusive, saying "I just want my life back." She said she hoped to marry and to have more children.
Last week Jamie Spears, who in 2008 set up the court-sanctioned arrangement, said in a court filing that he believed the judge should "now seriously consider whether this conservatorship is no longer required."
RELATED TO: Princess Diana's Niece Wears 7 Stunning Gowns At Her Fairytale Wedding
"If Ms. Spears wants to terminate the conservatorship and believes that she can handle her own life, Mr. Spears believes she should get that chance," read the petition to terminate the legal arrangement.
"Ms. Spears has recently demonstrated a level of independence that calls into question whether a conservator of the person is required," the filing said, citing the singer's hiring a lawyer of her own choosing and driving alone again.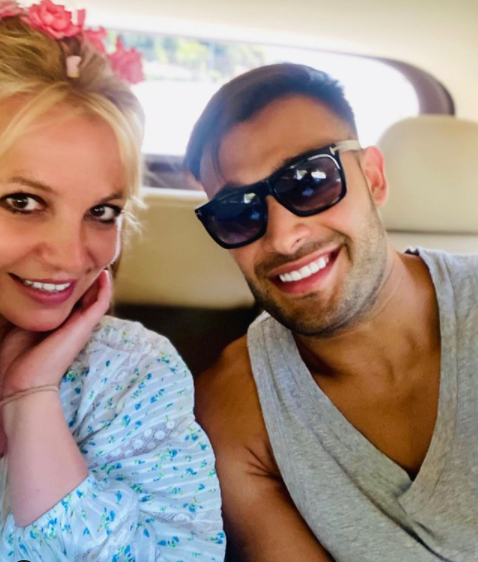 Britney's round engagement ring is the 5th most searched style of engagement ring in 2021, according to marriage and relationship specialist Divorce Answers.
RELATED TO: How To Match Your Wedding Band To Your Engagement Ring
The most searched engagement ring shape is emerald, closely followed by oval, princess and pear cuts, while the least searched shape is the Trilliant cut.
"A round cut engagement ring like Britney's will always stay a classic, in my opinion, meaning it won't top the list of most searched, but will always be up there with a good amount of interest. Its value will also always be high, as it's not a passing trend," Lauren Cook-McKay, marriage and therapy specialist at Divorce Answers, says.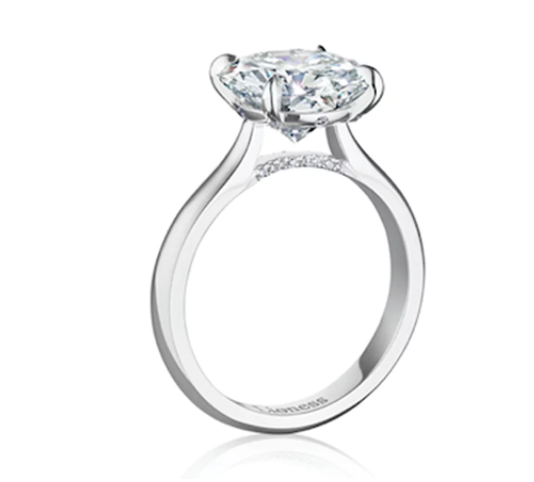 "With high profile celebrities such as Hailey Baldwin, Blake Lively and of course Ariana Grande showing off stunning oval-shaped engagement ring diamonds, it's no surprise that searches for them have surged this year. This could calm down though when the trend passes."
RELATED TO: What Your Engagement Ring Says About You
Still looking for that perfect ring? Check out our gallery of fabulous suppliers HERE.
Looking for the latest inspo and ideas? Tickets for the upcoming Wedding Journal Shows are on sale NOW.