Flower crowns, feature walls and earthy textures… these are some wedding flower trends you can expect to see everywhere in 2022 and beyond!
If there's one thing we've noticed over the last year is that weddings have become much more intentional with couples personalising their day and going all out for their flowers and décor!
Today's brides and grooms are getting more creative and are ditching the typical traditions to add their own unique touch and wow their guests. So what does the floral future look like? Keep on scrolling for some trending floral inspo to have your day looking as Pinterest-worthy as ever…
RELATED TO: 15 Questions You Need To Ask Your Florist Before The Big Day
Texture, Texture, Texture!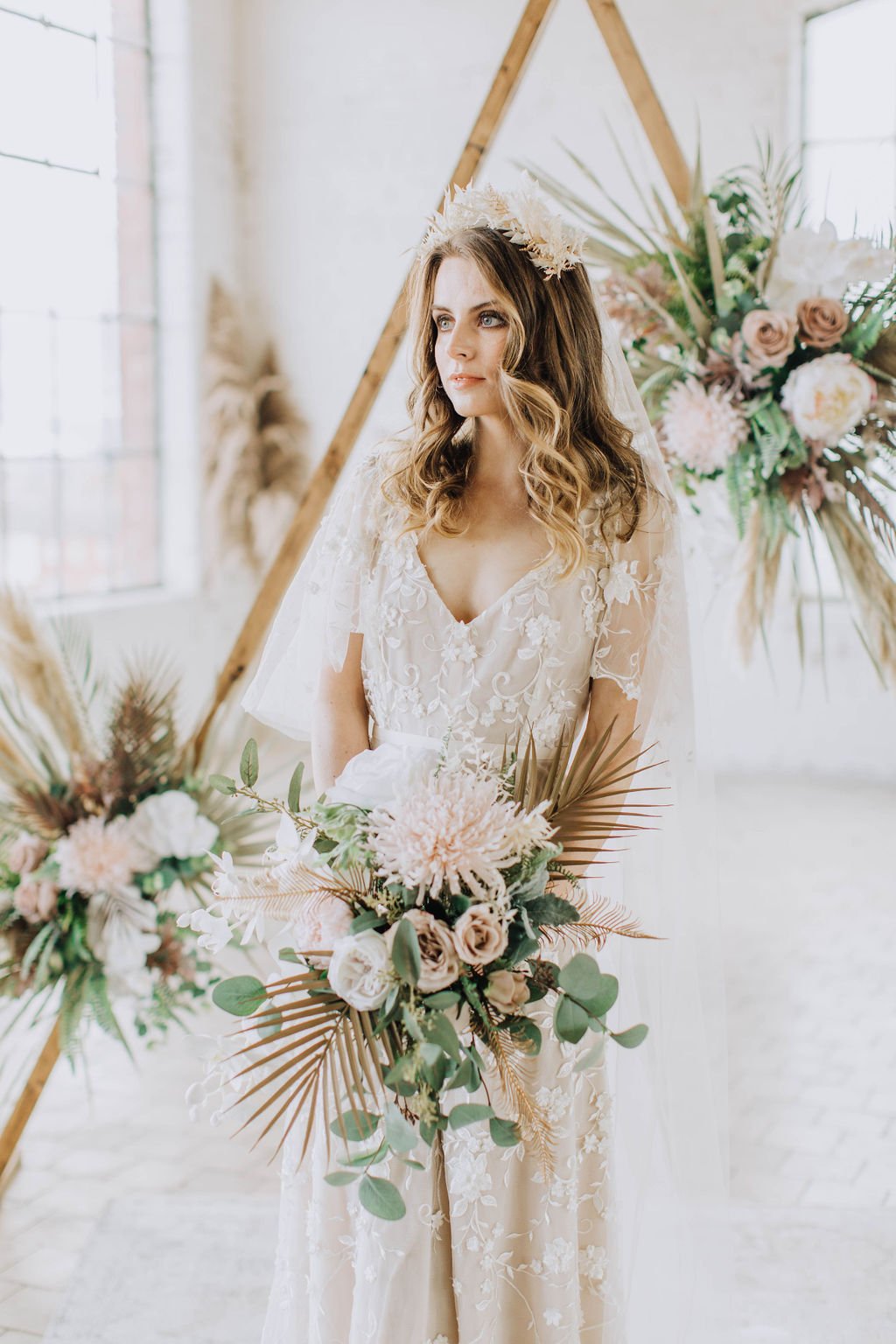 Pampas grass was really having a moment in 2021 in the world of weddings. In 2022 we're not expecting this trend to go anywhere anytime soon – in fact, we're expecting more couples to get playful with textures in their wedding flowers and bouquets. These florals by Innocent Chaos are a perfect example of a beautiful textured bouquet and décor!
RELATED TO: Why Dried Flowers Are Perfect For Your Wedding Day
Floral Feature Wall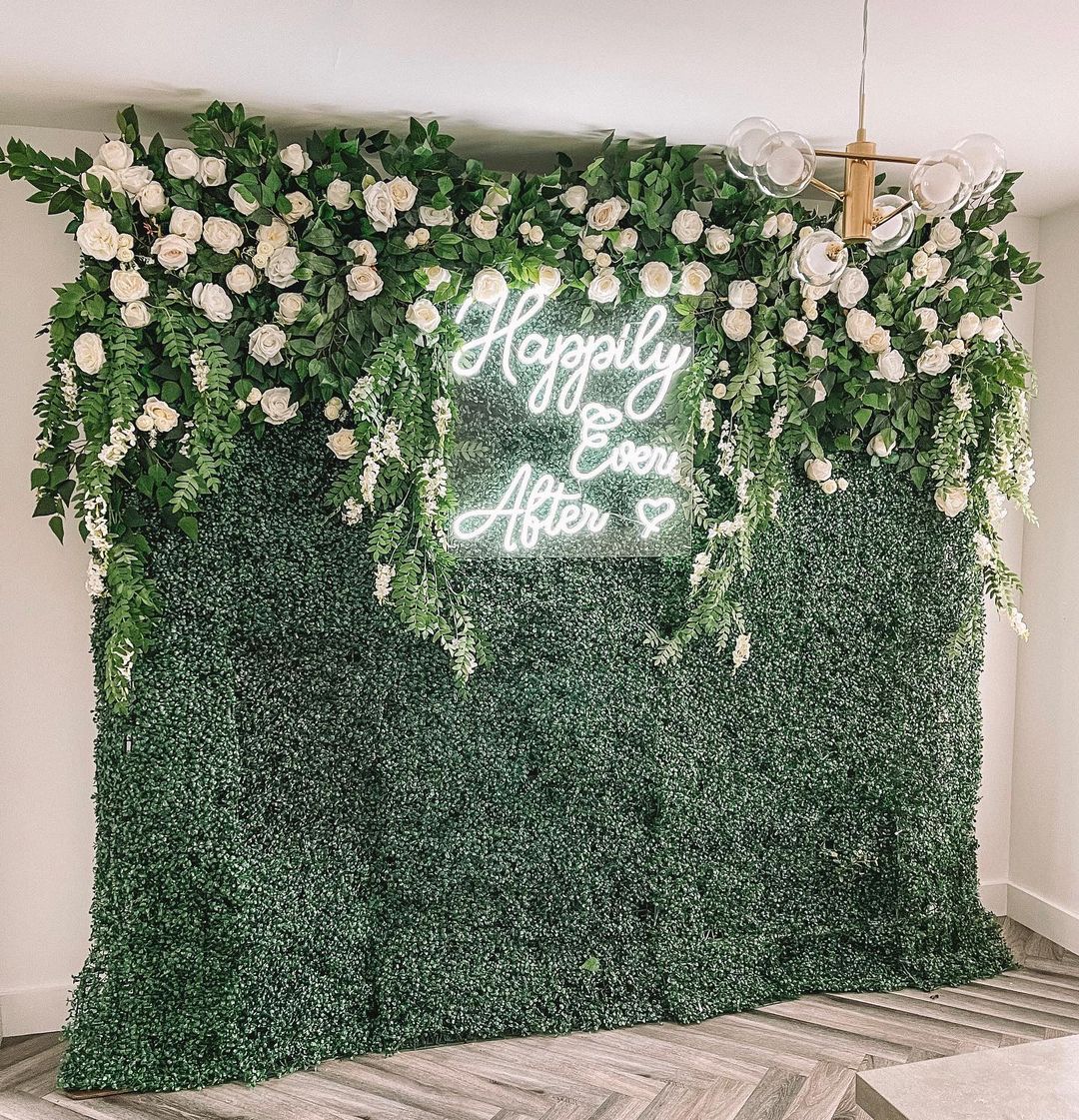 If you really want to wow your guests, a floral feature wall will not disappoint! This is a striking way to create the ultimate photo backdrop with buds that match your bouquets and tie your whole day together. We love this example by Blooming Backdrops NI to take your flower décor to the next level.
Matching Flower Crowns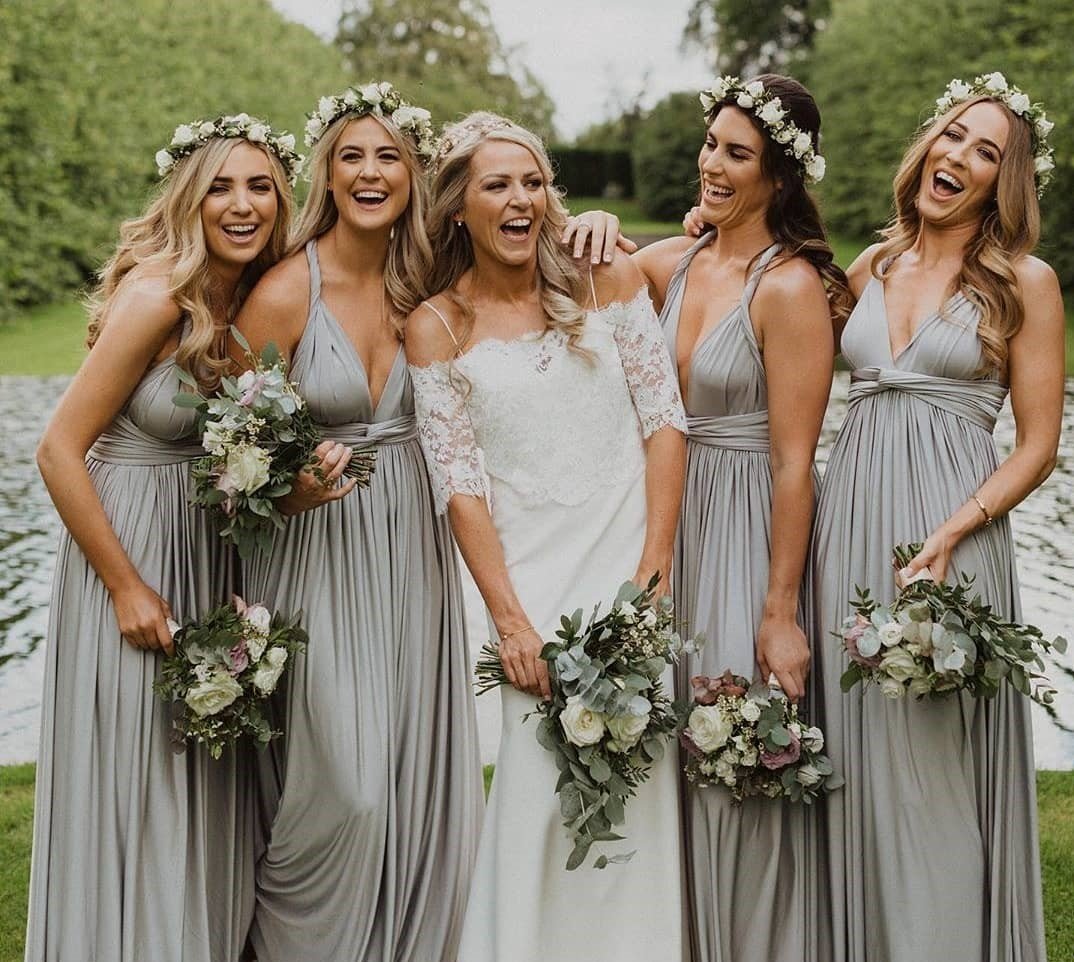 One wedding flower trend we've noticed from our real life brides is flower crowns. And you know what's even cuter? Matching flower crowns! We love this trend both on the bride, bridesmaids and flower girls which ties in with your bouquets and adds an overall feminine floral touch.
RELATED TO: 11 Showstopping Floral Looks For Your Wedding Hair
Bright & Bold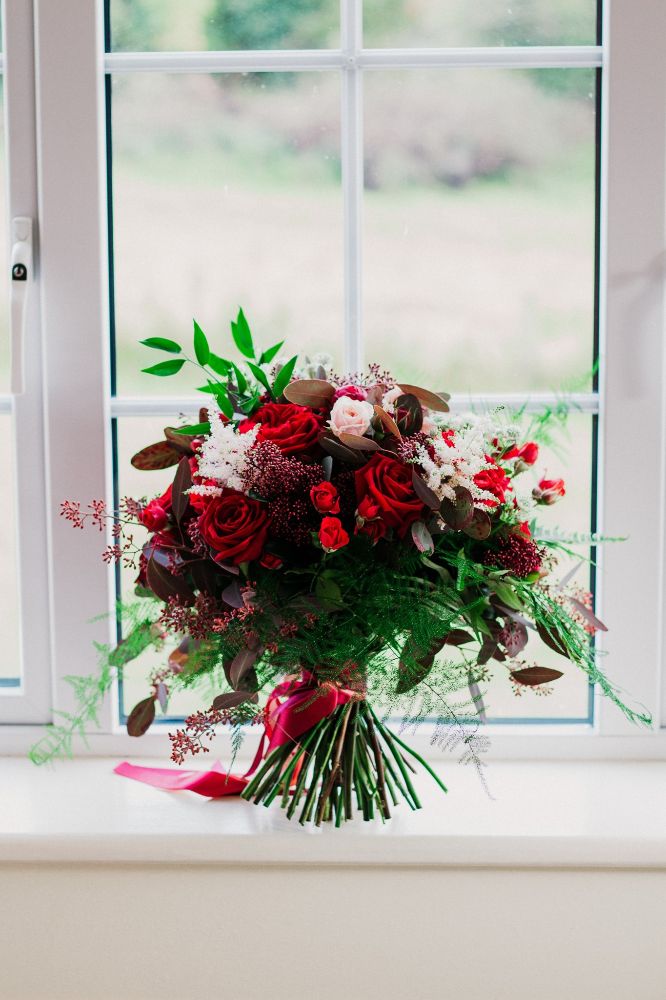 While pastel and neutral colours will always be in style, we've noticed more and more recent couples shifting towards bolder and punchier shades. Don't be afraid to add a bright colour to your bouquet and ask your florist to help you create something beautiful and unique.
Statement Arches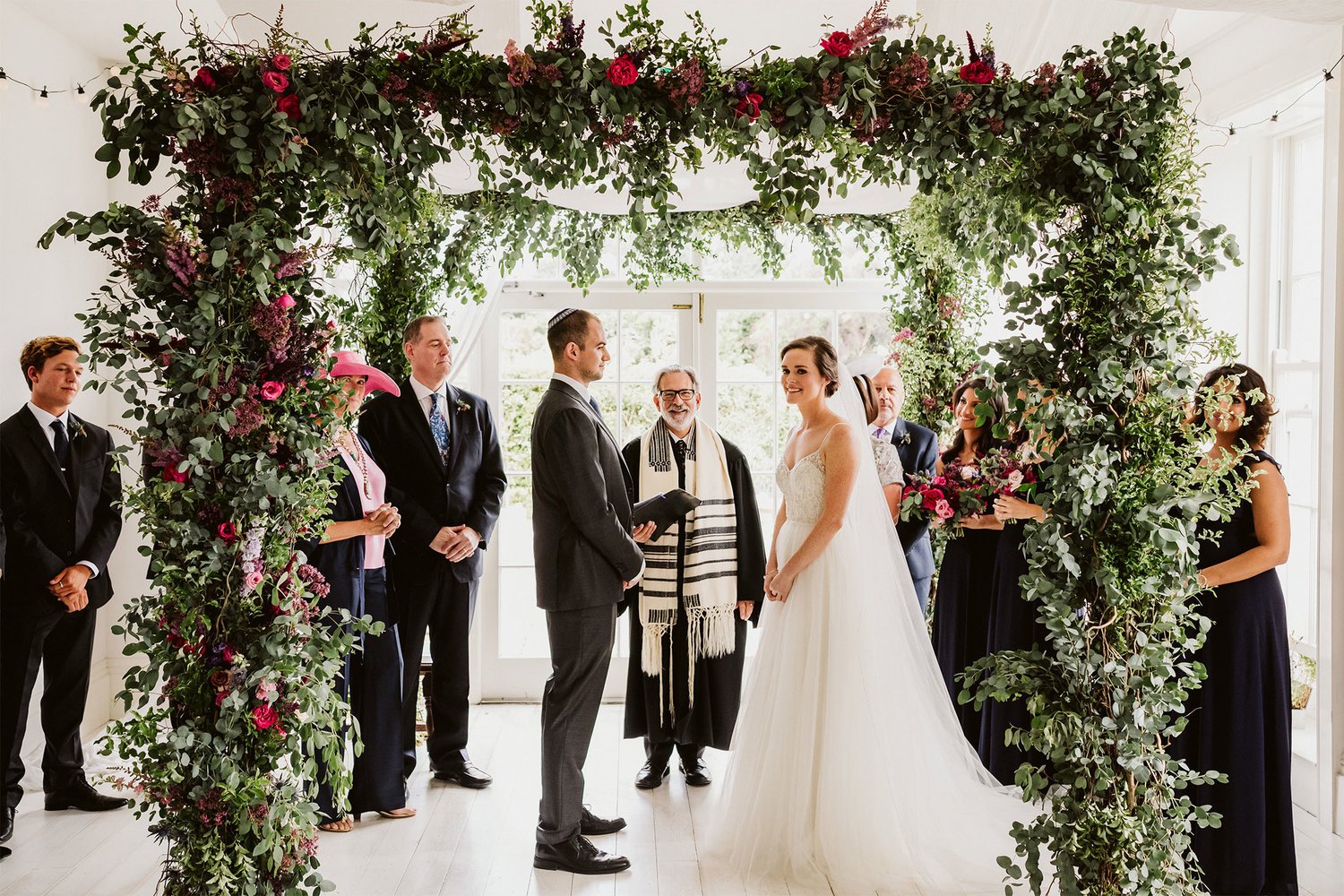 The best way to frame you and your groom or bride-to-be on the alter is with a dramatic floral arch like this one by Bella Botanica. We're seeing couples getting creative with a cubed floral arch, hooped floral arches and much more!
RELATED TO: Nine floral arches that will wow your wedding guests
Mismatched Colours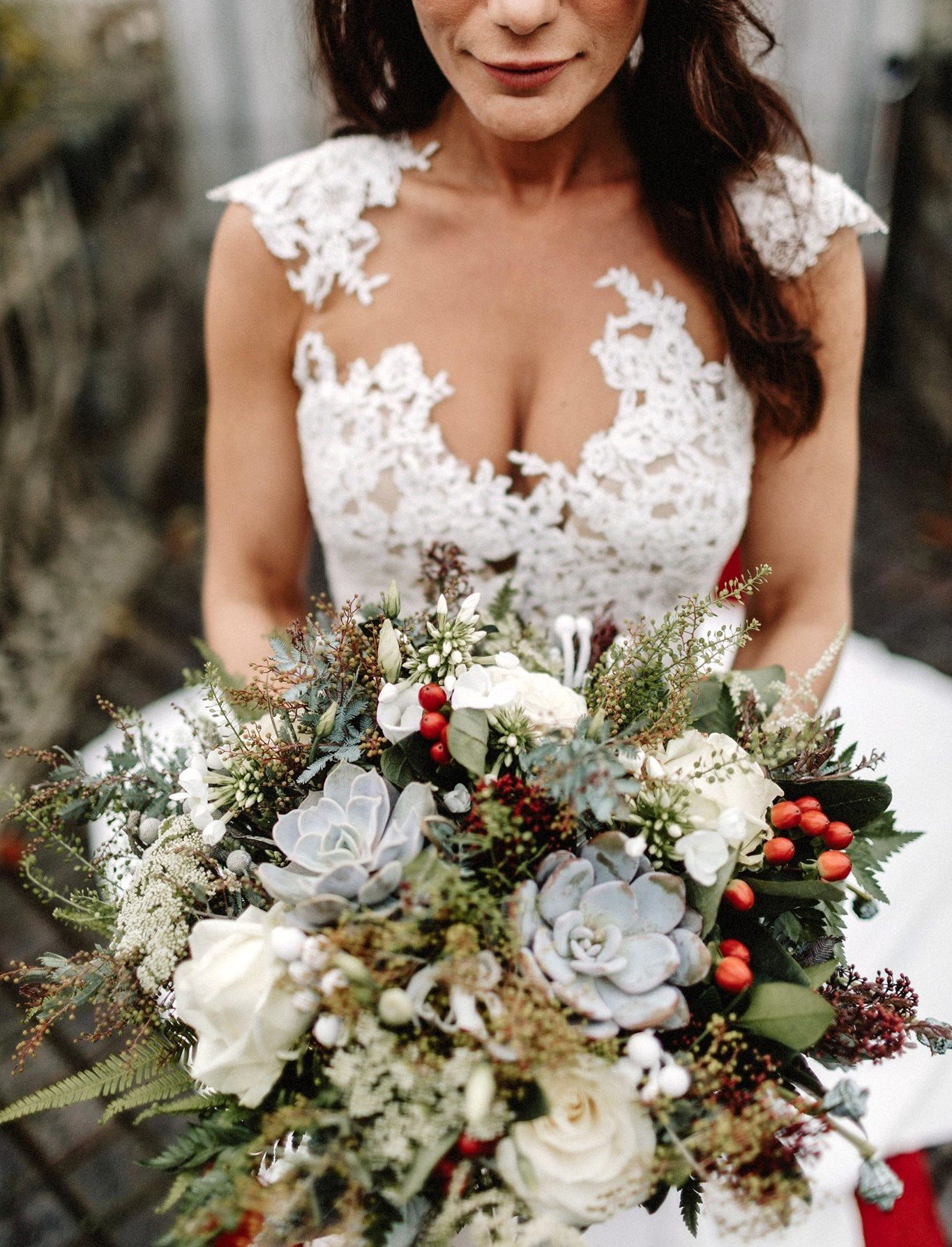 One effective way to add your own touch is going for a unique colour scheme and incorporating this into your florals. Don't be afraid to mix and match colours that wouldn't traditionally go together. For example, this beautiful bouquet by Absolutely Fabulous Flowers pair blue and orange together – we love this modern twist!
Delicate Details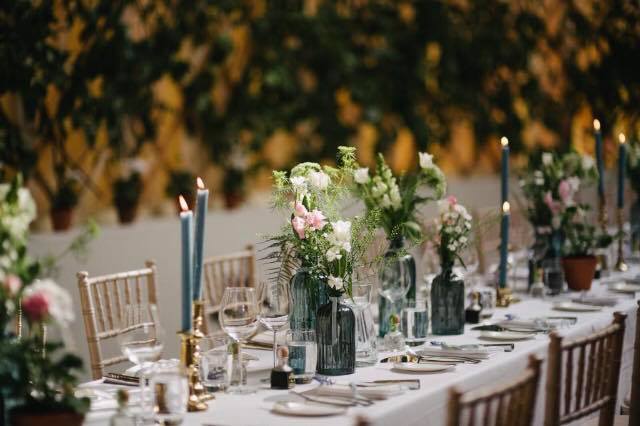 Although we are totally here for a statement centerpieces, we love delicate details when it comes to table top floral décor. We've noticed couples opting for soft blooms in cute jars and lots of candles which creates a cosy and sophisticated vibe.
RELATED TO: 9 Décor Details To Take Your Wedding To The Next Level
Wedding Flower Keepsakes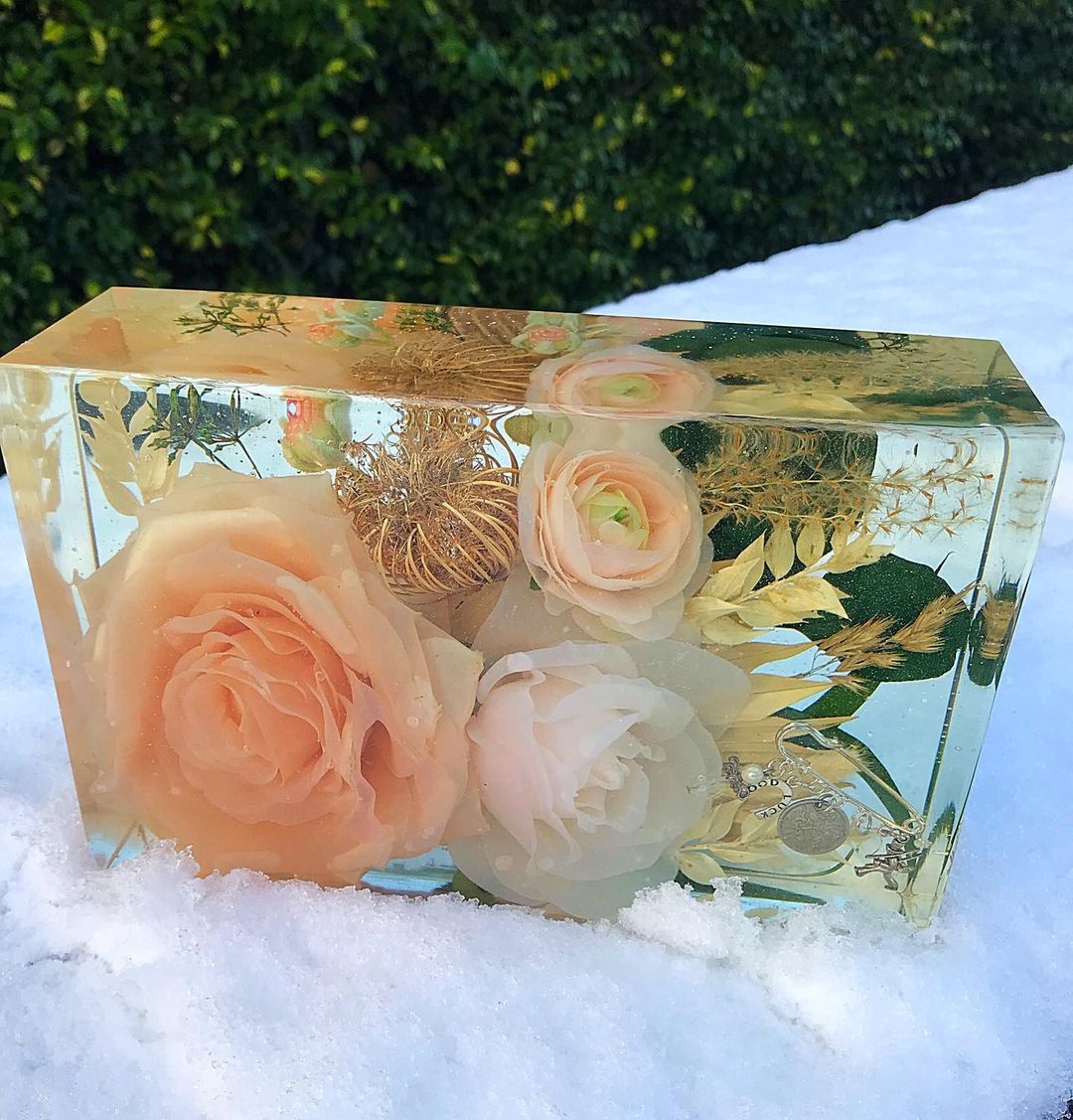 More now than ever couples are wanting keepsakes of their day, which includes the flowers! There are so many ways you can preserve your bouquet and flowers from your special day to create some stunning pieces that will last a life time. Sheer Blooms can help you achieve this so you can always have them to look back on.
Searching for a wedding florist? Find your dream wedding florist here!
Sign up to our newsletter to get all the latest from The Wedding Journal! Join Here>>>>http://eepurl.com/ck9vLb