Flowers are a key component of any wedding decor, but why not go one better and create a truly spectacular space with a stunning floral arch. Check out these nine wonderful arches for inspo!
We're suckers for big beautiful floral installations and there is no shortage of inspirational looks out there – in fact, your floral arch will be a key component of your decor when it comes to pulling together your big overarching theme (sorry!).
You can go for unstructured, loose and boho for a relaxed summery and rustic look, or use a distinctive framework for something that is more pared down and structural. We've even found some really cool deconstructed arches that are a lovely unusual twist on the traditional arch.
RELATED TO: 15 Questions You Need To Ask Your Florist Before The Big Day
Branches, dried flowers and wood can be lovely in a autumnal or woodland wedding, while there's a wealth of colourful florals to choose from in spring and summer.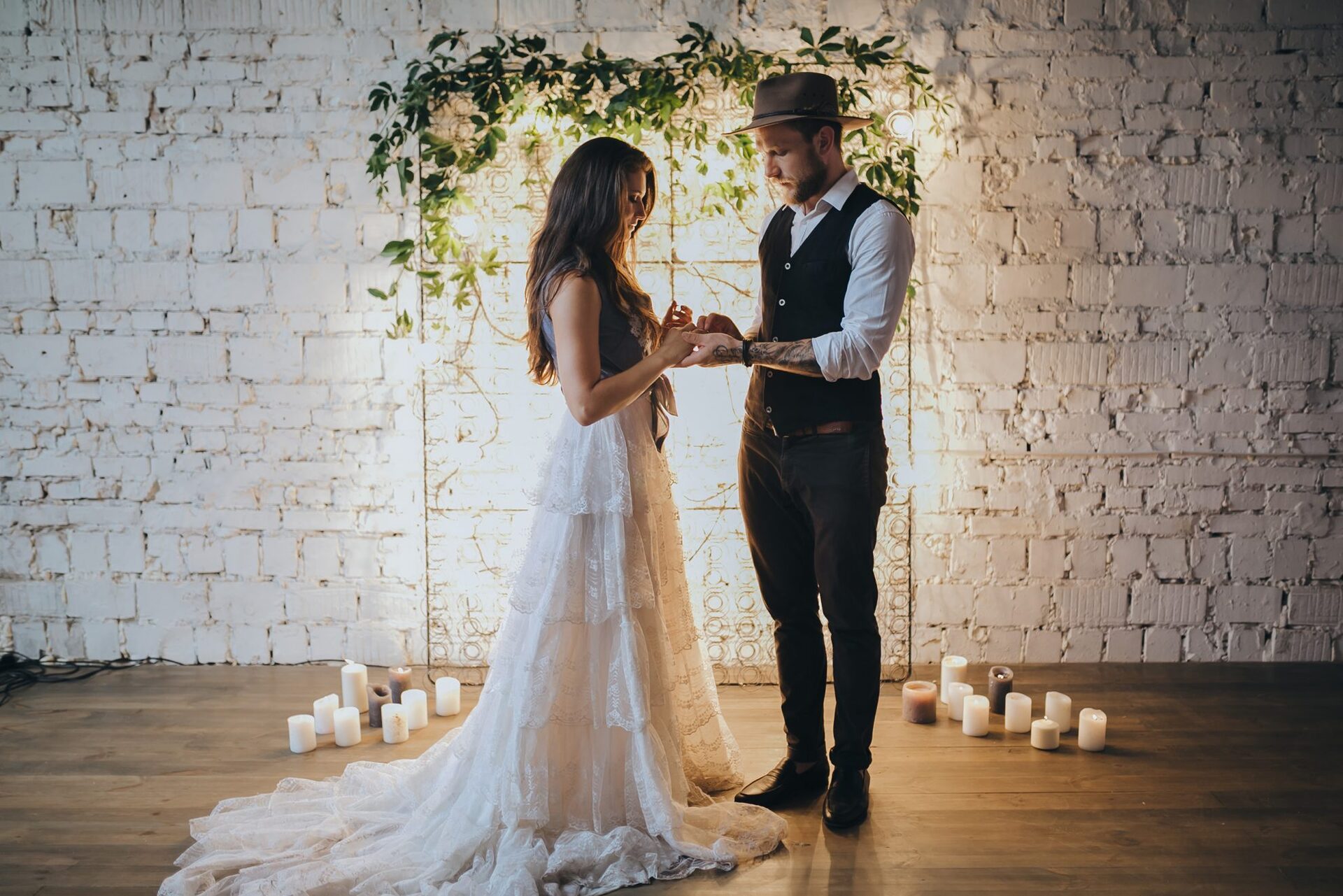 What we love about a floral arch is its versatility – it can be used in the church up at the altar, or at the entrance where your guests can pose for photographs. It can used to create a central structure in an outdoor wedding or to add your personal aesthetic to a grand reception.
RELATED TO: 12 Hot Summer Looks For Your Wedding Bouquet
It does take a fairly sizeable budget, so bear this in mind when you're putting your plans together. However, there are many ways to trim the costs, such as mixing in silk flowers, reducing elements of the arch , or even concentrating on foliage rather than flowers.
Soft, drooping foliage works really well, including eucalyptus, flowering magnolia or cherry blossom branches, or in winter, crab apple branches mingled with Scots pine and lichen covered boughs work beautifully.
RELATED TO: 11 Showstopping Floral Looks For Your Wedding Hair
Think about the surroundings when you're choosing the design of your floral arch – if you're marrying at a stately home with high vaulted ceilings, you're going to need a large dramatic arch to fill the space, but go for a small arch that frames just you and your partner if it's an small intimate venue.
Roses do work particularly well in floral arches, whether they're traditional red roses or long stemmed climbing roses that can twine through the supports.
Don't set the arch up until the day before your wedding and keep the flowers in water and shade before the big day.
It doesn't matter what time of year you're holding your wedding – there's always a floral arch that will look perfect on the big day. Here are nine floral arches that we love!
Nine of the Best Floral Arches
Why not make use of the architecture rather than building an expensive standalone arch? We love the simplicity and charm of this floral decor framing the arch of the church doorway. From Wedding Flowers by Josephine.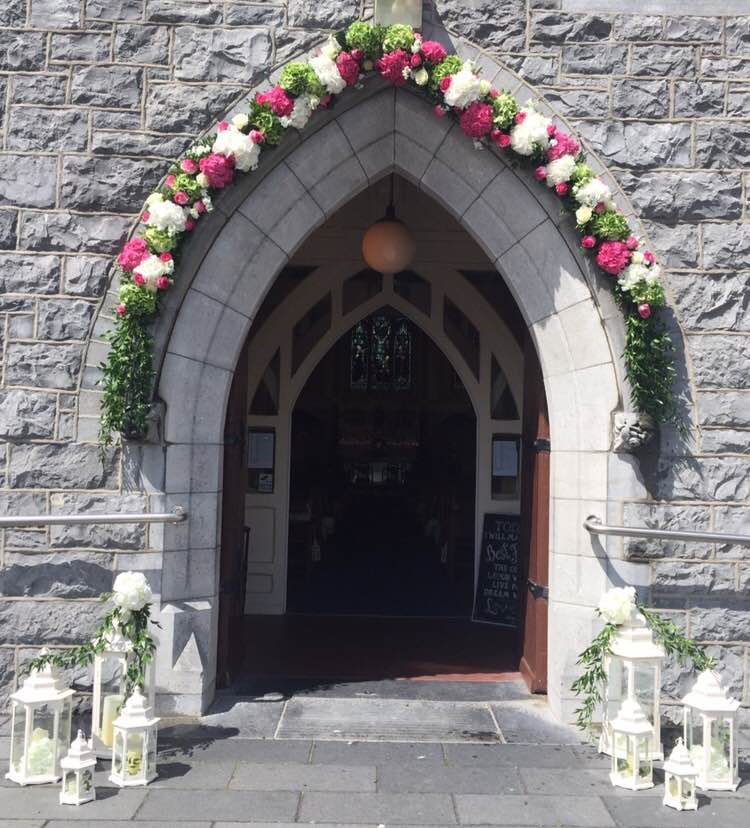 This stunning circular arch at Larchfield Estate leads guests through to a magical garden and the masses of pink roses look like they are growing wild! By Fleuriste.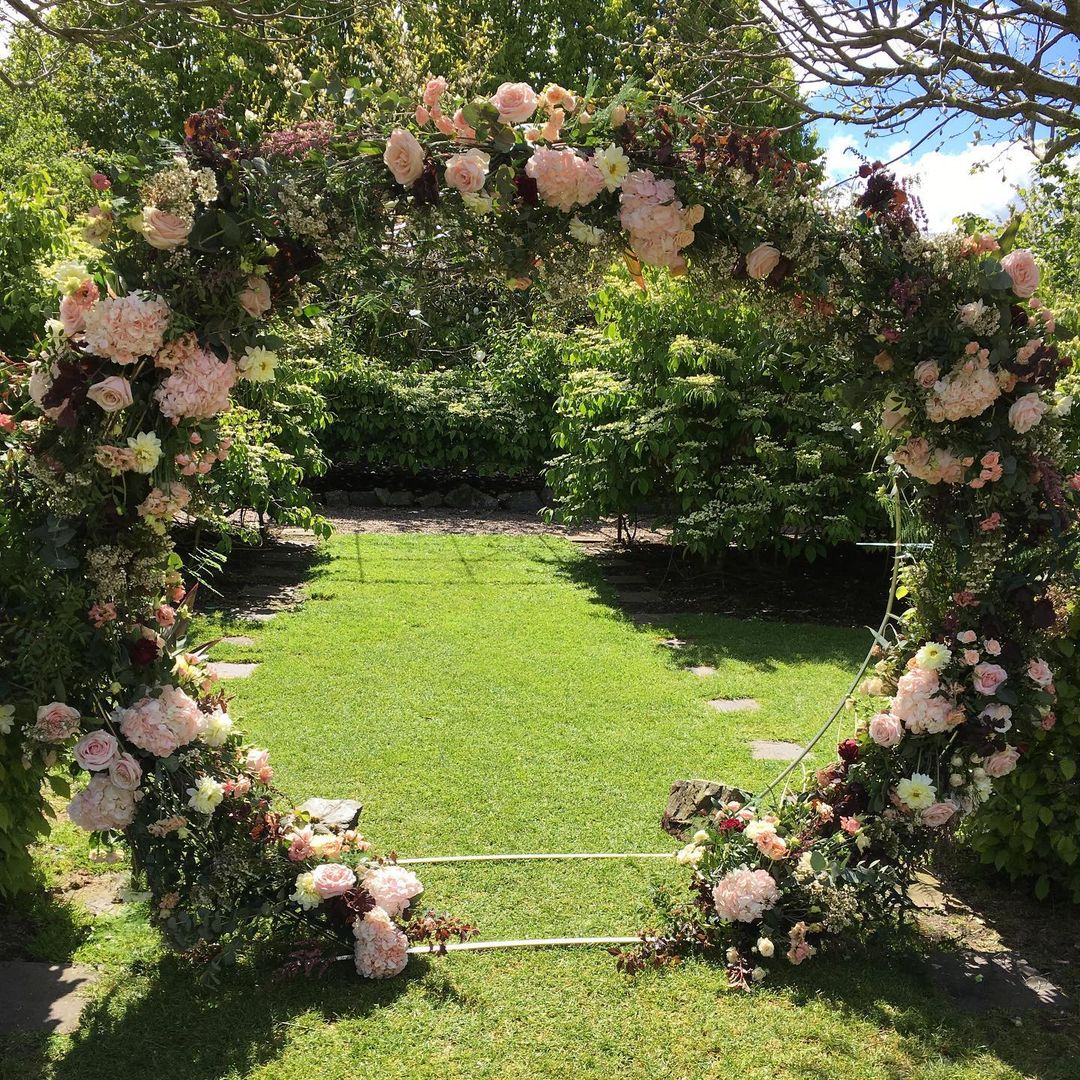 This stunning perpendicular arch really softens the surroundings and it goes to show just how impactful lots of foliage can be when it's mixed in with colourful blossoms. From Bella Botanica.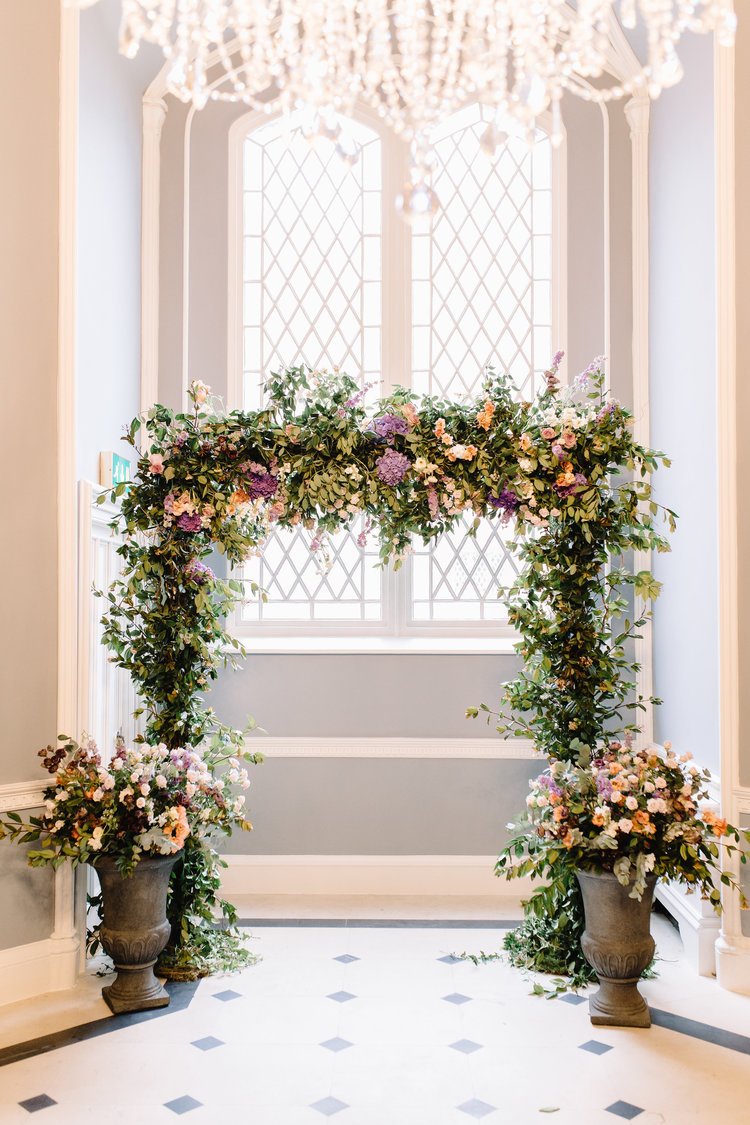 An absolutely stunning way to frame your entrance and wow your guests as they arrive. We love the soft frothy gypsophila mixed in among the larger blooms. By Fleuriste.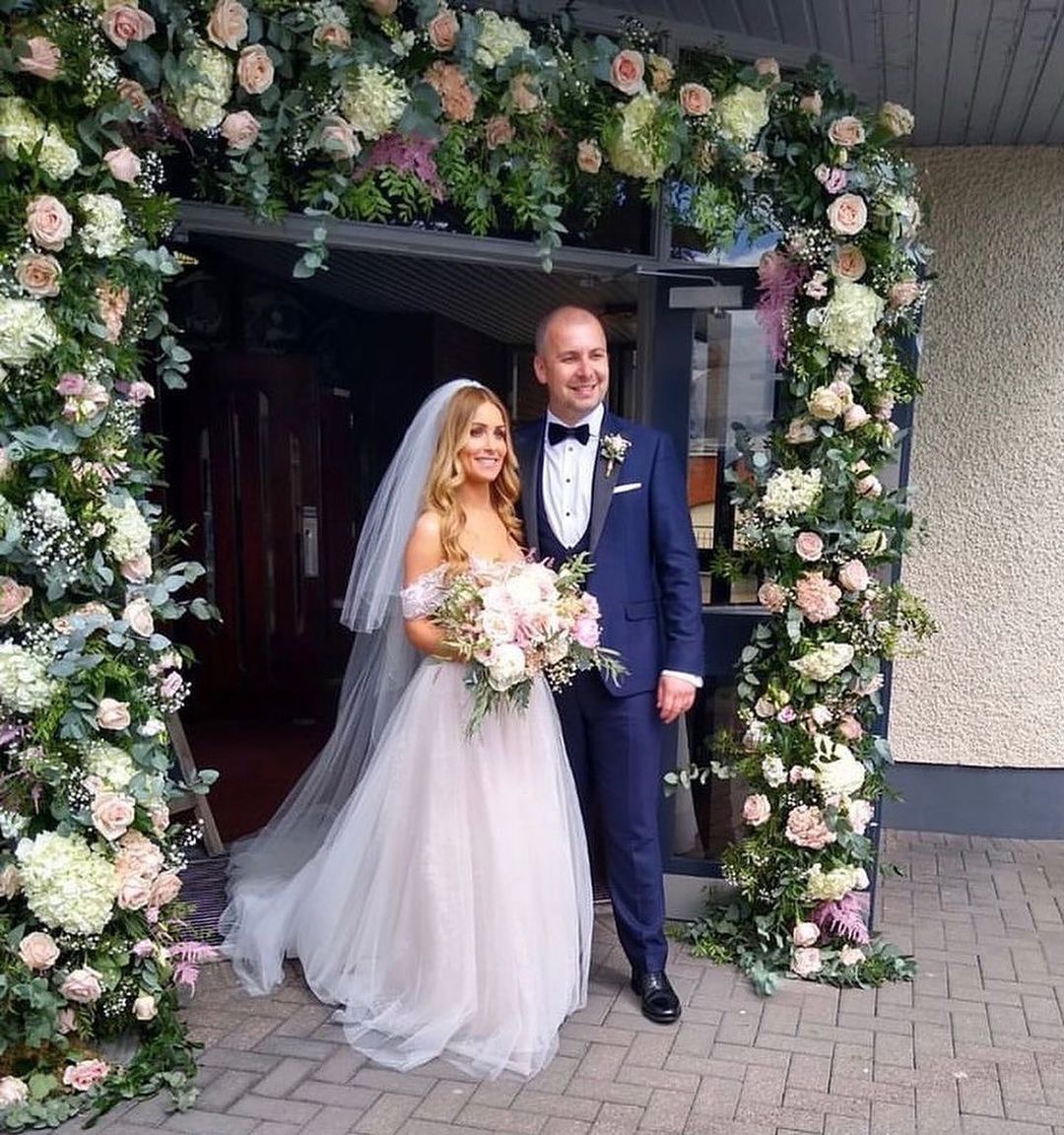 Rustic and eye-catching, and perfect for a woodland setting – this simple structure has overtones of Narnia, with hugely impactful asymmetric clusters of rose and hydrangia blooms. From Wedding Flowers by Josephine.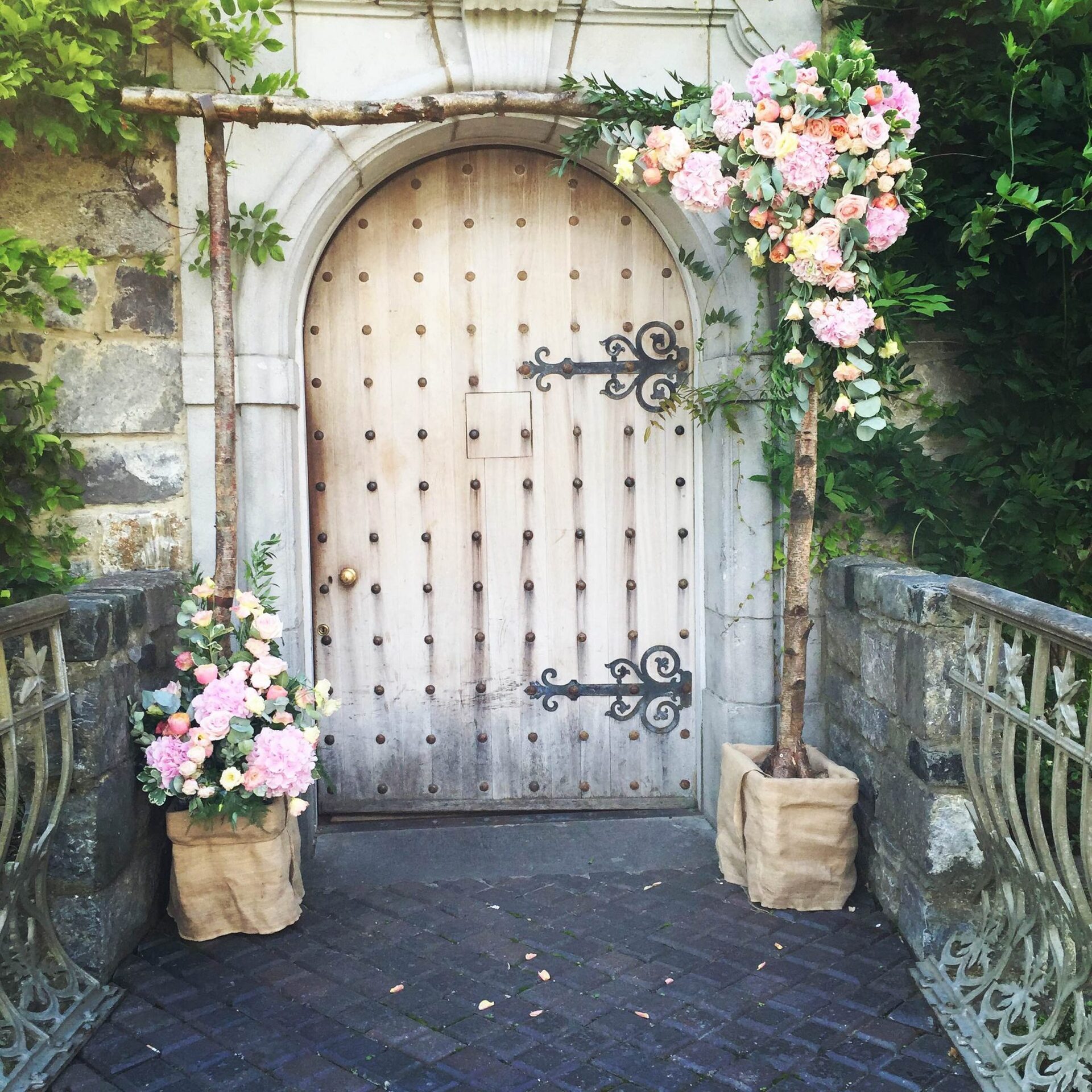 RELATED TO: 15 Alternative Wedding Table Ideas For Your Dream Reception
This is really special – not only a huge departure from the usual colours, with its exotic and vivid hues, and cure button shaped flowers, but the deconstructed looks is a spectacular twist on a traditional theme. By Fleuriste.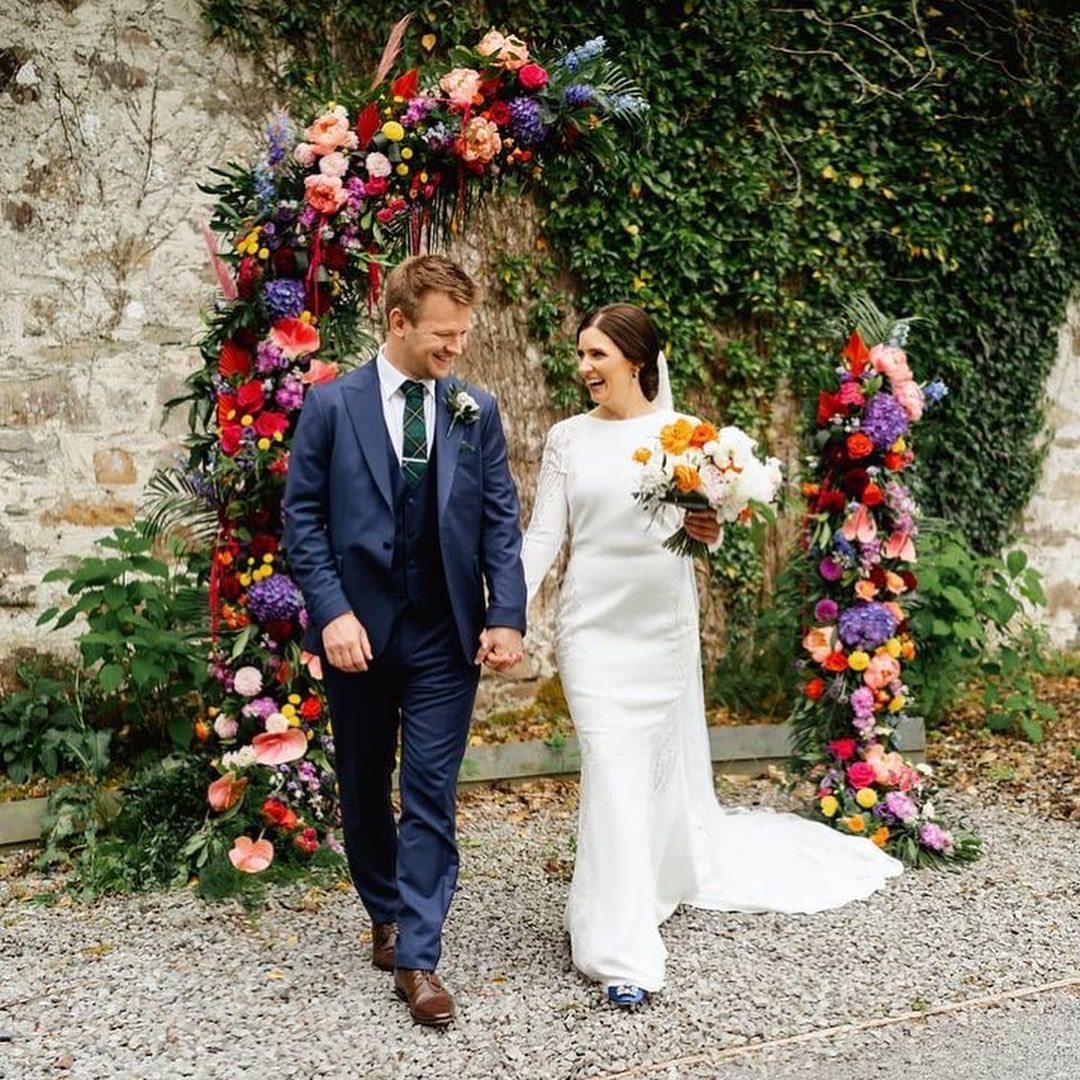 This stunning square arch stands testament to the impact that dried flowers and foliage can have, with the soft, rustic twining twigs lifted by the hot bursts of glorious sunflowers and roses. From Wedding Flowers by Josephine.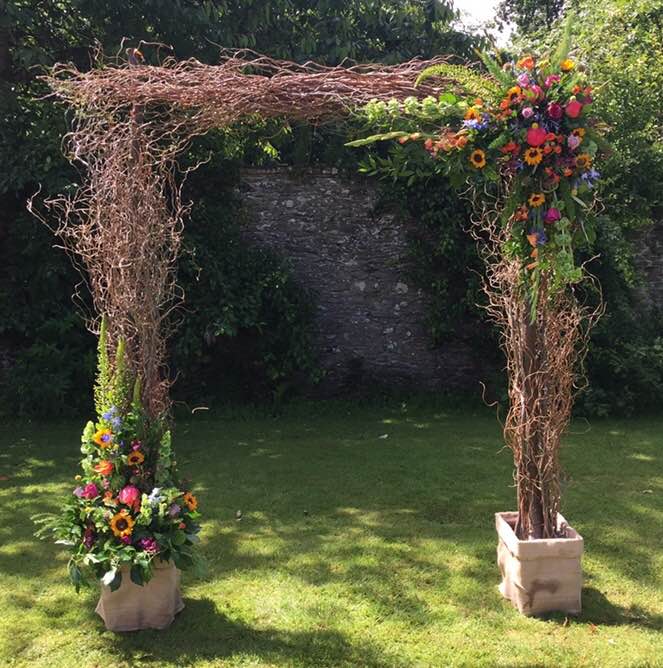 RELATED TO: Why Dried Flowers Are Perfect For Your Wedding Day
OK, yes we know it's not an arch, but we couldn't resist! Make-up artist Caitlyn Lendrum relaxes in this gorgeously rosy love seat, suspended from a moss-covered frame. This decorative idea brings a lot of added value, as your guests will be queuing up for photographs! From Blossoms and Bluebells.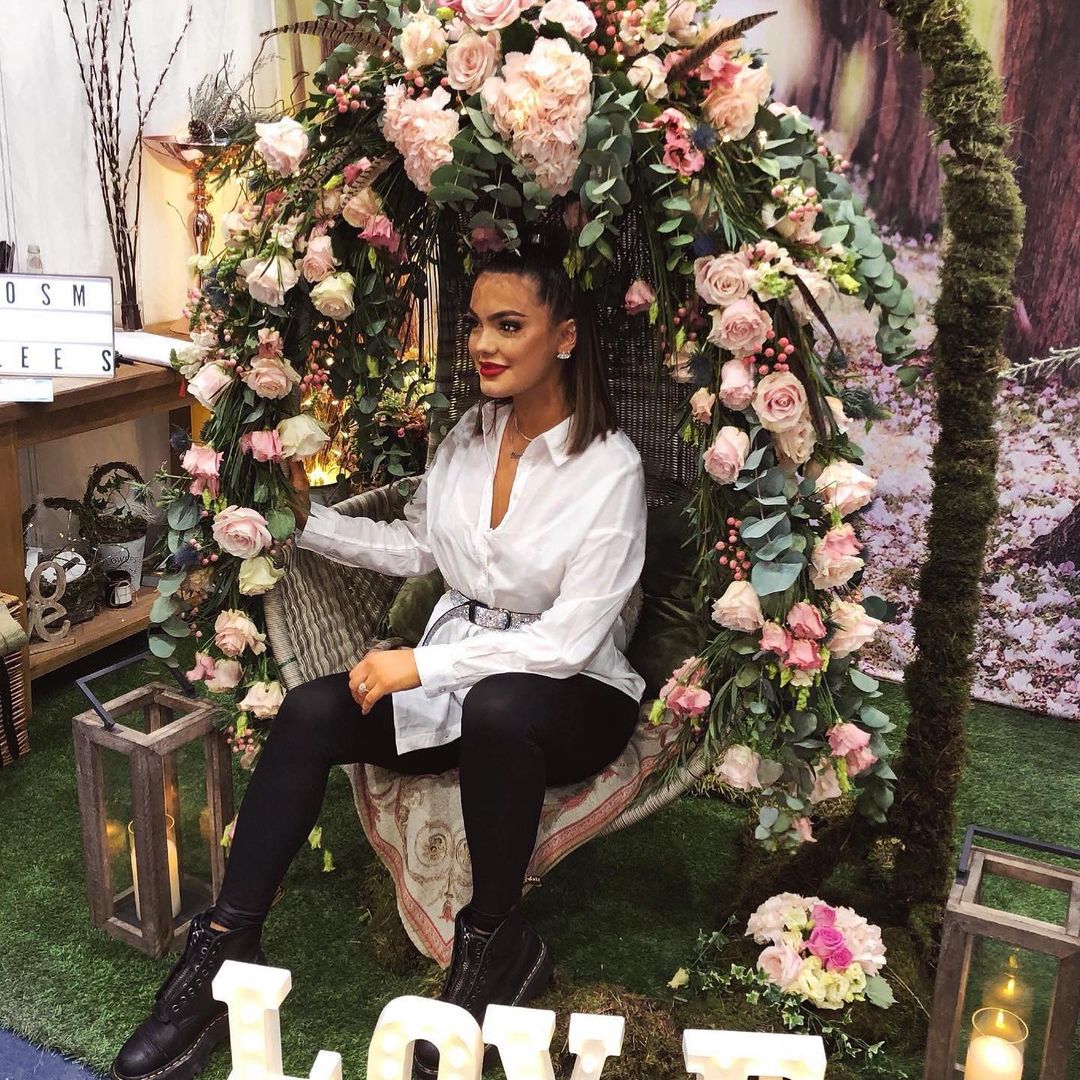 RELATED TO: How To Update Your Wedding For A Different Season
Still looking for your perfect wedding flowers? Check out our gallery of fabulous florists HERE.
Sign up to our newsletter to get all the latest from The Wedding Journal! Join Here>>>>http://eepurl.com/ck9vLb