Choose a sparkler that is personal to you with these beautiful birthstone engagement rings for every month!
One engagement ring we can't get out of our heads is Megan Fox's new birthstone engagement ring for it's beautiful emerald colour and design! This got us thinking more about birthstone engagement rings and what other alternative gems are out there.
If you're interested in finding out your own personal birthstone so you can choose your sparkler or drop some hints to your partner, keep on scrolling to for some unique engagement ring inspo!

JANUARY: GARNET
For those born in January, your birthstone is a dark flaming red Garnet which symbolizes love and passion. This heart-shaped beauty from Glamira is the perfect ring to host your birthstone and hints to its loving meaning.
RELATED TO: 12 Meaningful Ways To Wear Your Birthstone On Your Wedding Day
FEBRUARY: AMETHYST
February babies have the beautiful Amethyst stone which is attached to serenity, understanding, trust and grace. This is a pure stone to incorporate in your engagement ring or wedding jewellery for some extra good vibes on your day.
MARCH: AQUAMARINE
With it's unique colour and bright shade, March's aquamarine is the perfect gem for spring! This trilogy ring is set in 18k white gold set with an aquamarine centre and oval cut. This stone symbolizes tranquility, serenity, clarity, and harmony.
MARCH: BLOODSTONE
An alternative birthstone for those born in March is the bloodstone. This quartz gem is usually moody dark with a mix of orange and red splotches. Its other name, heliotrope, comes from the Greek word for solstice. It's a popular crystal often used for strength, presence, and courage.
RELATED TO: What Kind Of Bride Is Your Star Sign?
APRIL: DIAMOND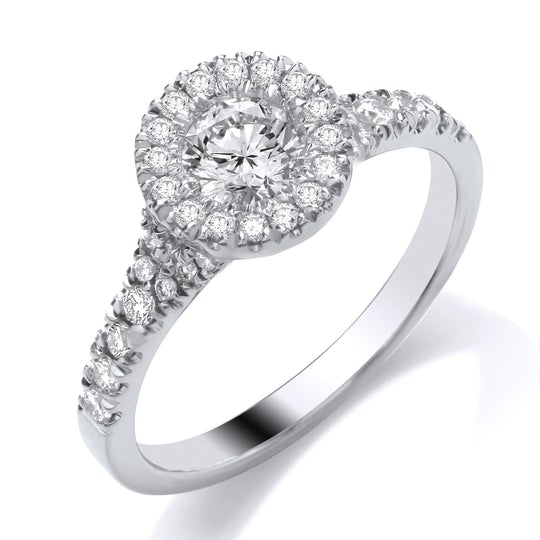 Those born in April have the Diamond birthstone which is said to inspire reflection and symbolize purity and light. Diamonds are also the most traditional gems for engagement rings so if you're a classic lover, this is the perfect choice.
APRIL: WHITE TOPAZ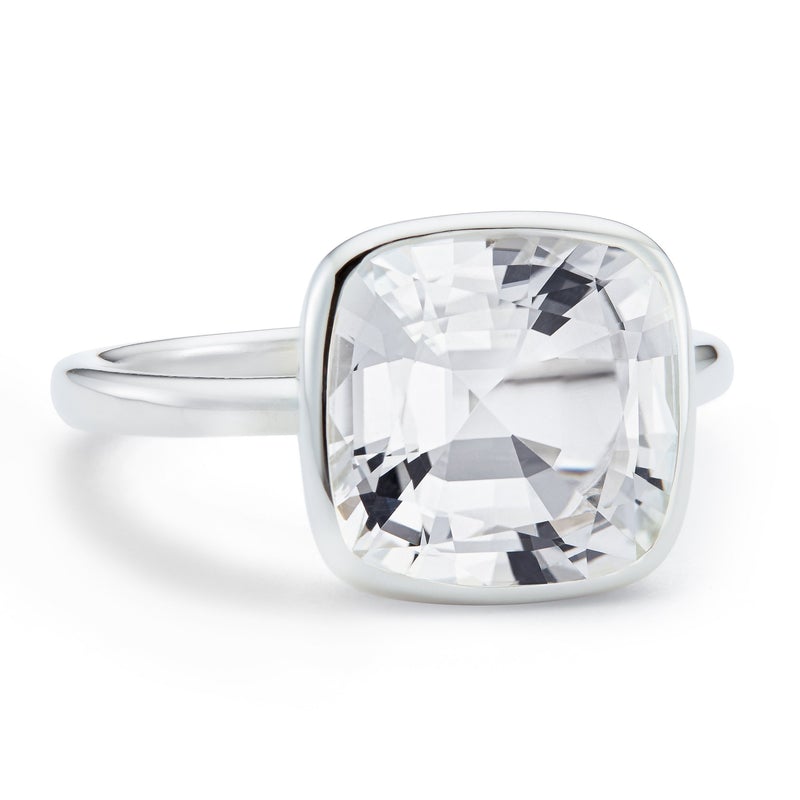 An alternative birthstone for April is the White Topaz (which can often be more affordable than diamonds!). This gem symbolizes love, joy and hope which any engaged couple will welcome into their union. This crystal clear white topaz ring compliments all skin tones, outfits and occasions.
RELATED TO: Most Popular Engagement Ring Styles For 2022
MAY: EMERALD
Emerald is also Megan Fox's birthstone which she incorporated in her engagement ring which you can find out more about HERE. We love this beautiful bright gem which looks just as beautiful paired with other stones.
JUNE: PEARL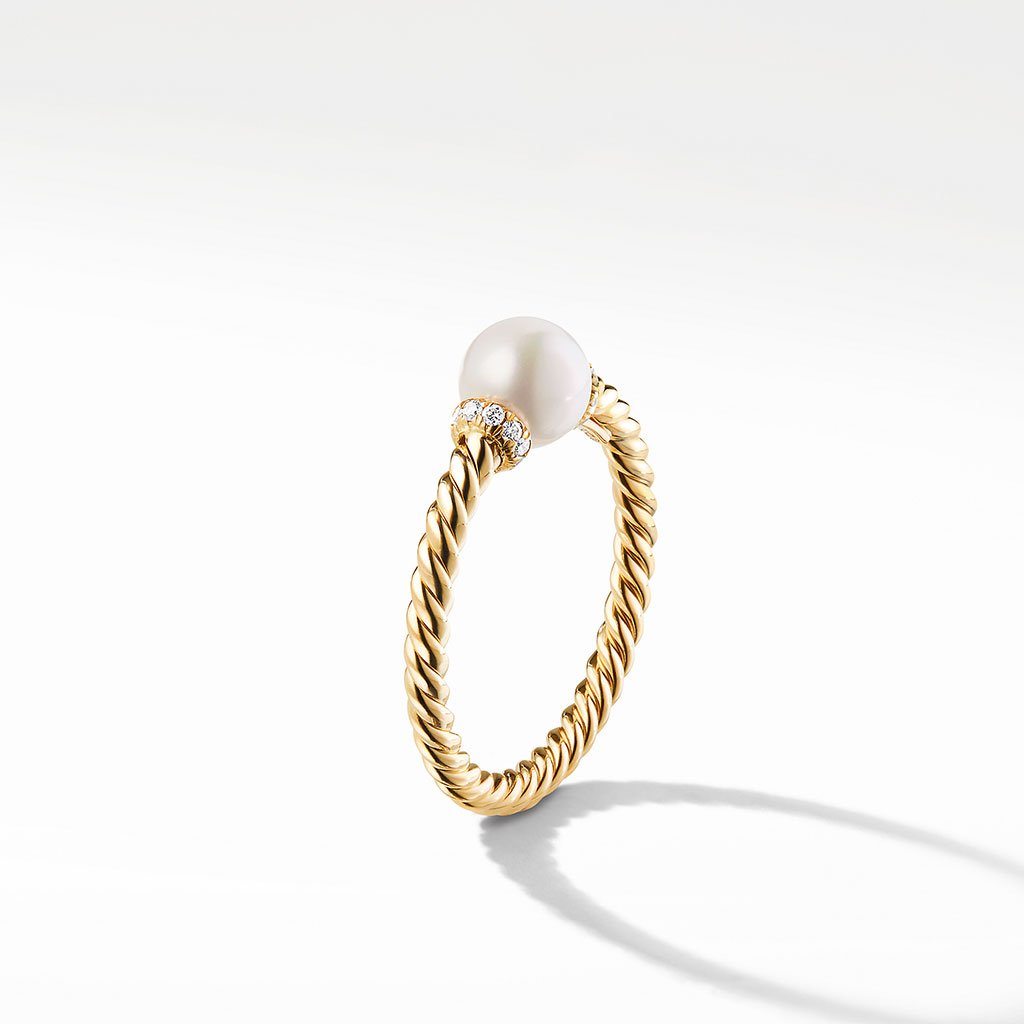 Since Ariana Grande revealed her pearl engagement ring in 2020, June's birthstone has seen a huge growth in demand. Pearls are the ultimate symbol for wisdom. Valued for their calming effects, pearls represent serenity, while being able to strengthen valuable relationships and convey a sense of safety. Who wouldn't want to carry those vibes around?
JUNE: MOONSTONE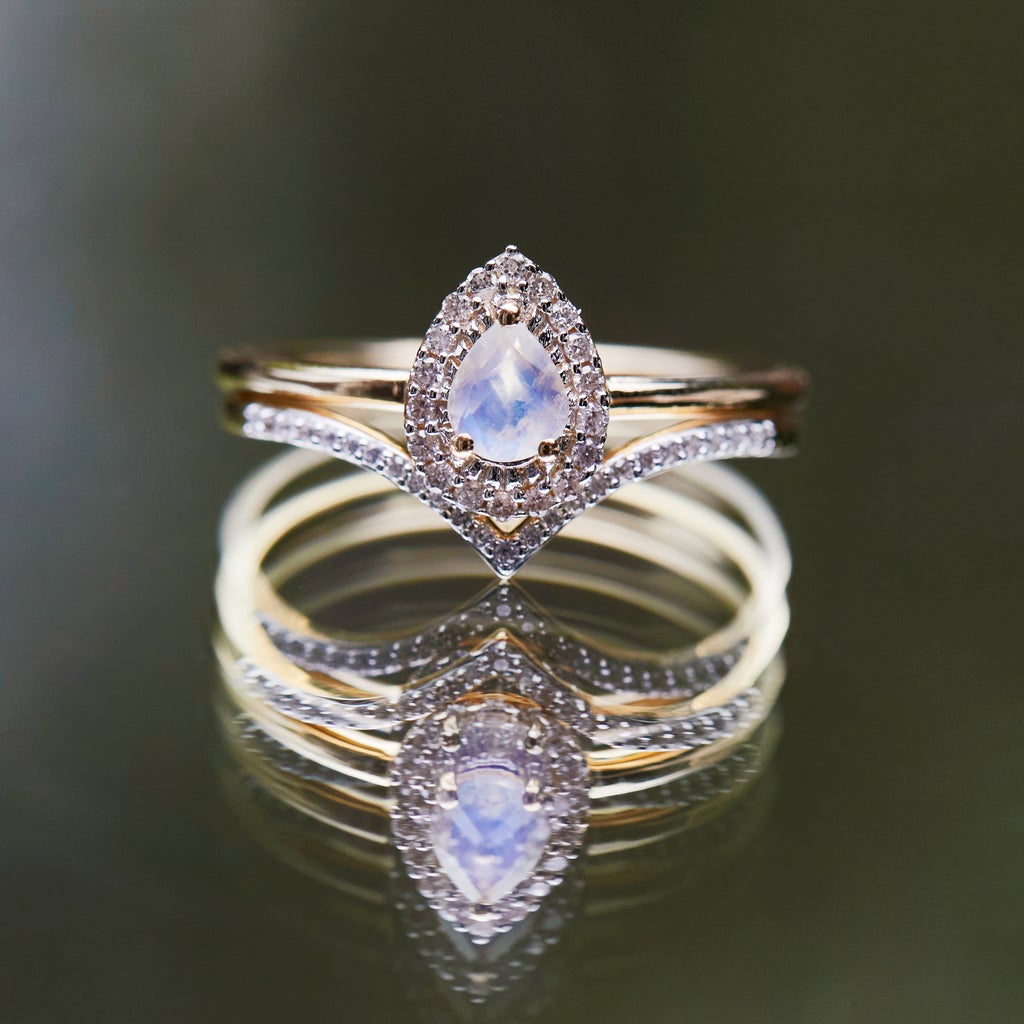 Estelle Moonstone & Diamond Ring In 14k Solid Yellow Gold from Carrie Elizabeth
The moonstone is unique, eye-catching and affordable! As well as its beauty, this is a natural crystal mineral that is thought to harvest the energy of the moon, which embodies relaxing energy. It also will look stunning incorporated in your engagement ring!
RELATED TO: How To Match Your Wedding Band To Your Engagement Ring
JULY: RUBY
July babies have the beautiful Ruby as their birthstone which represents passion, protection and love. This stunning ruby and diamond engagement ring by Ingle & Rhode is the perfect way you can incorporate this striking gem into your engagement ring.
AUGUST: PERIDOT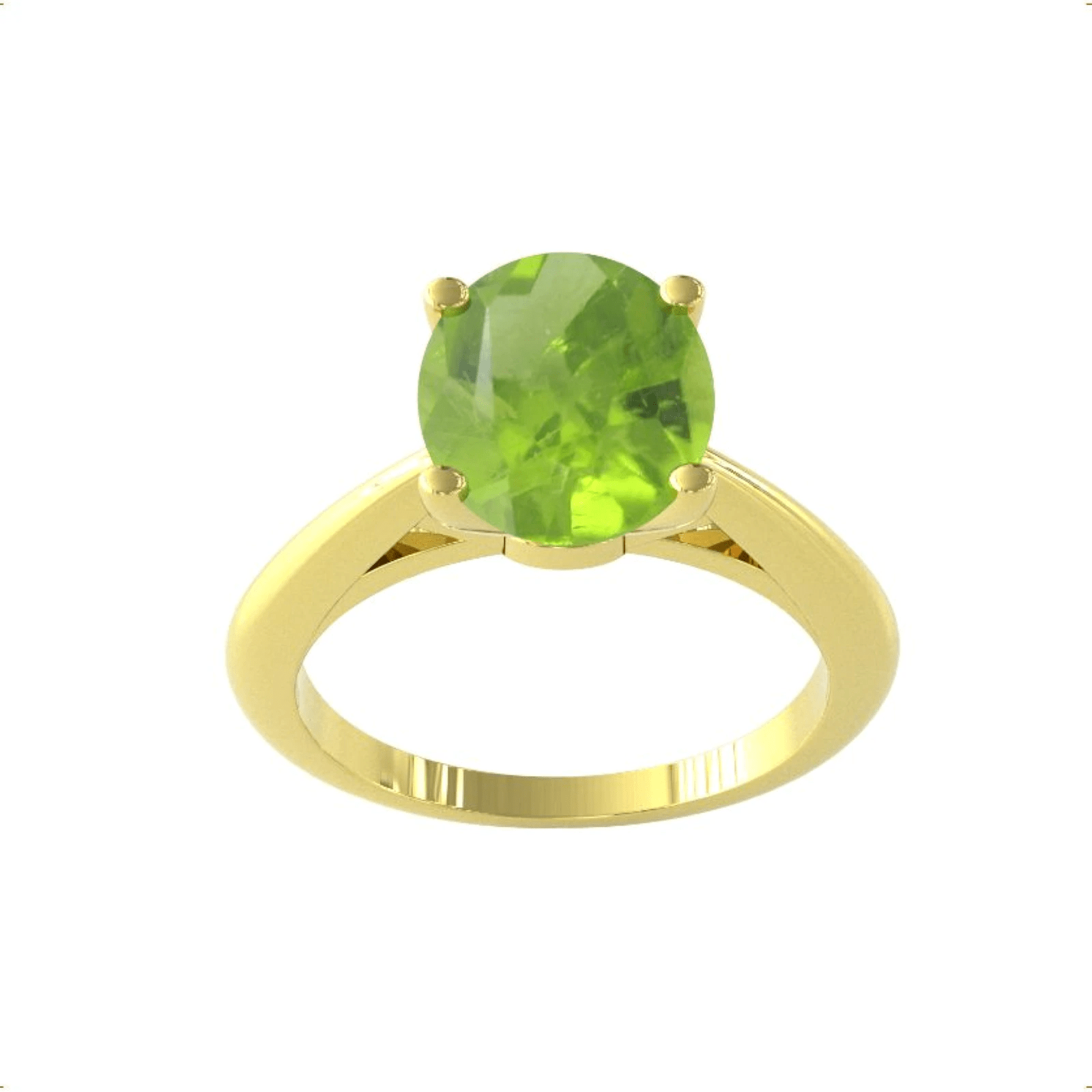 This bright green gem is associated with harmony, good health, restful sleep, and peacefulness. This unique stone will personalise your ring and look gorgeous as a centre point – you can also pair this with your partner's birth month for an extra personal touch.
RELATED TO: What Your Engagement Ring Says About You
SEPTEMBER: SAPPHIRE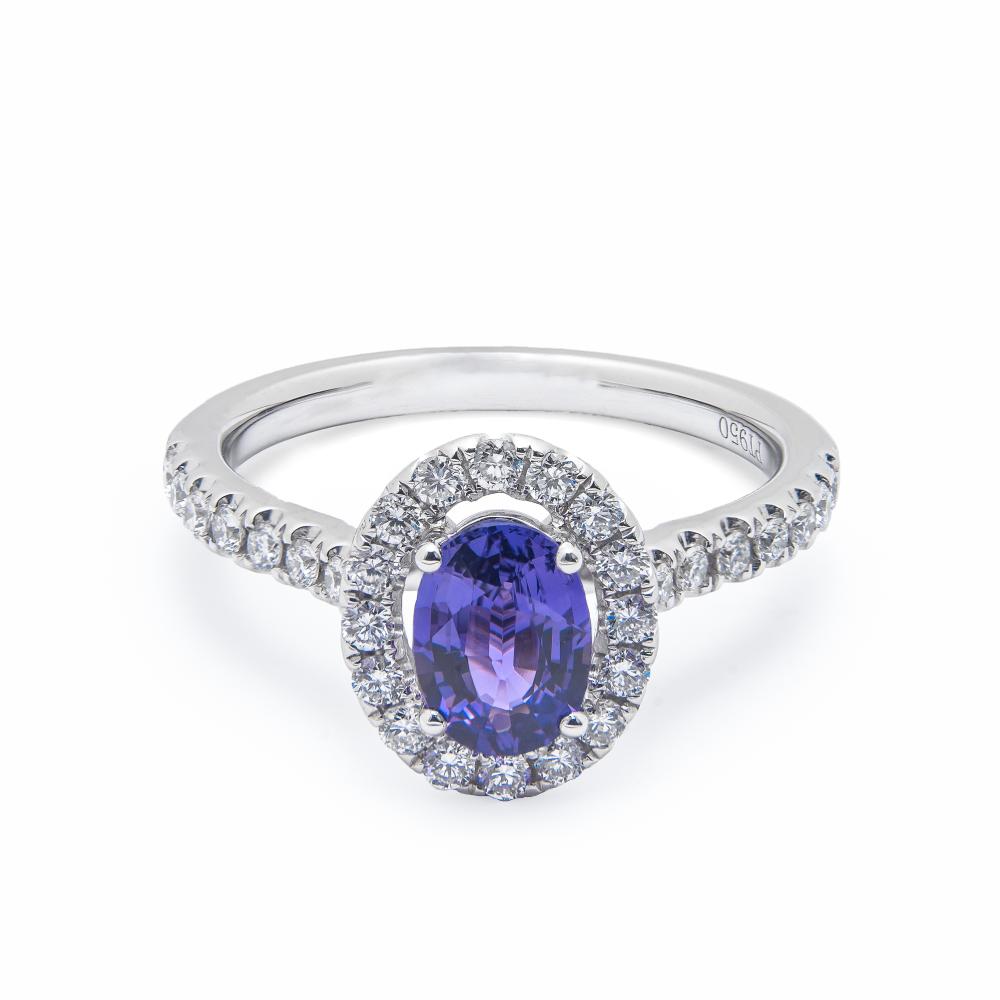 The blue sapphire is becoming more and more popular as this replicates Princess Diana's iconic engagement ring. Blue sapphires signified the height of celestial faith and hope in the ancient and medieval worlds. 
OCTOBER: OPAL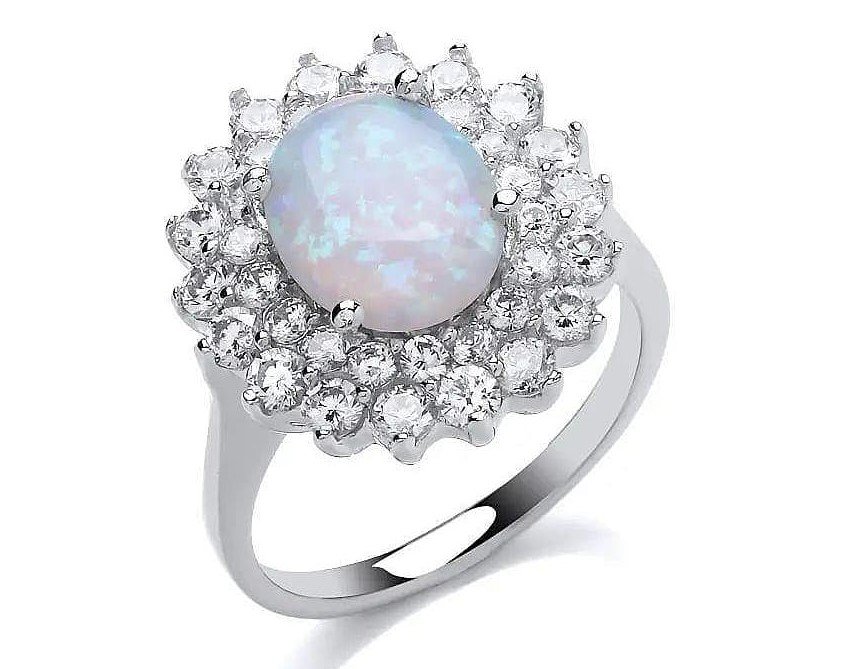 The opal birthstone is for those born in October and it symbolizes hope and purity. It's milky white colour with flexes of blue and green make this a unique and elegant stone to incorporate into your engagement ring or bridal jewellery.
RELATED TO: How To Match Your Engagement Ring To Your Star Sign
NOVEMBER: TOPAZ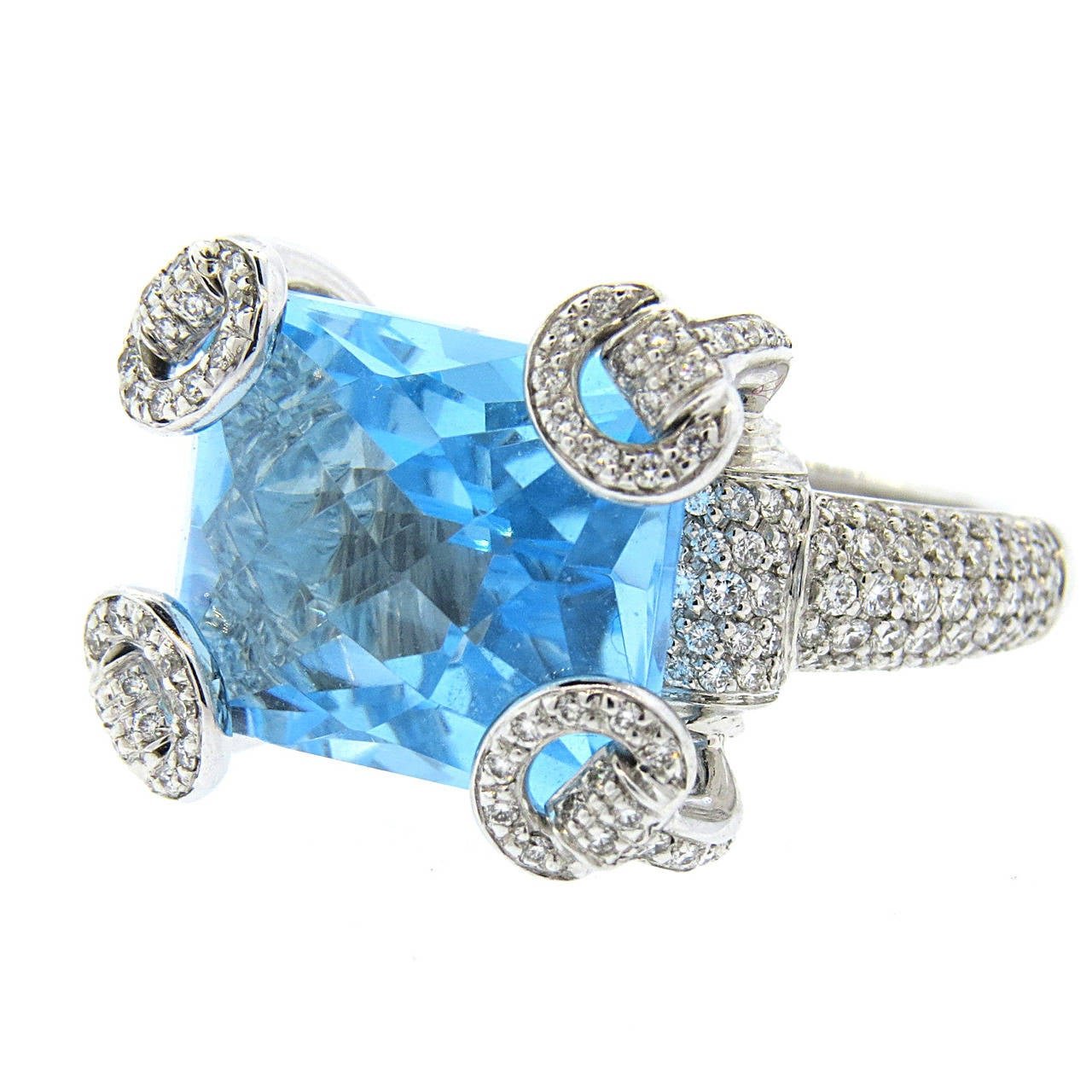 The blue topaz birthstone represents affection and love which is a beautiful meaning for your sparkler! This alluring shade will look beautiful paired with silver or white gold metal and is equally beautiful paired with white or other coloured gems.
NOVEMBER: CITRINE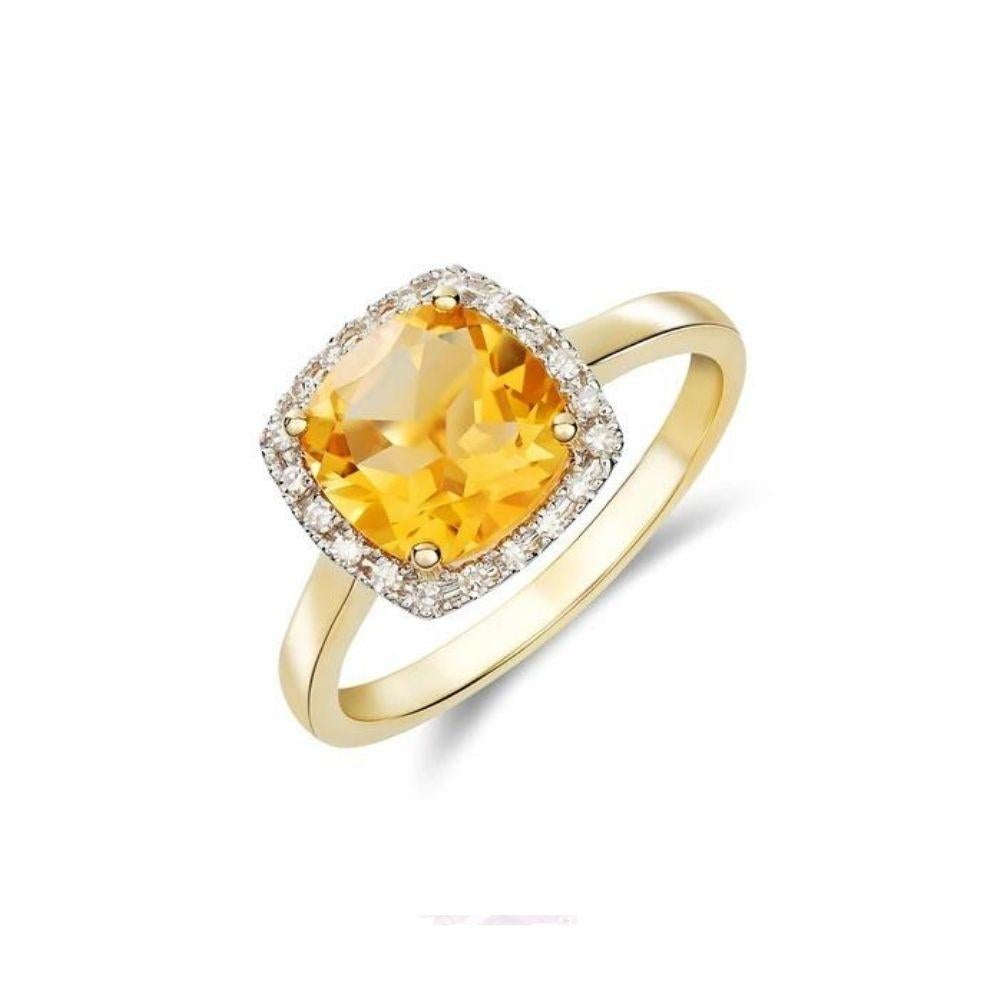 Citrine is an alternative gemstone for those born in November. This modern stone with its strong yellow colour is more suited to the non-traditional bride who want something a little different. The meaning of citrine is focused on prosperity, joy, and energy.
RELATED TO: How To Care For Your Engagement Ring
DECEMBER: TURQUOISE