Show off your own unique style and take your wedding to the next level with these stylish drapes and streamers!
Everywhere we look, streamers and drapes have been massively trending for the years ahead. These days, it's all about personalising your big day which means focusing in on all the little details – and luckily for you, there are numerous ways to give your wedding the WOW factor!
From stunning streamers to dreamy drapes, we've rounded up all the décor inspo you need to add those finishing touches and create a picture-perfect day…
RELATED TO: 15 Cute & Creative Cocktails To Personalise Your Wedding Day
Ceiling Drapes and Fairy Lights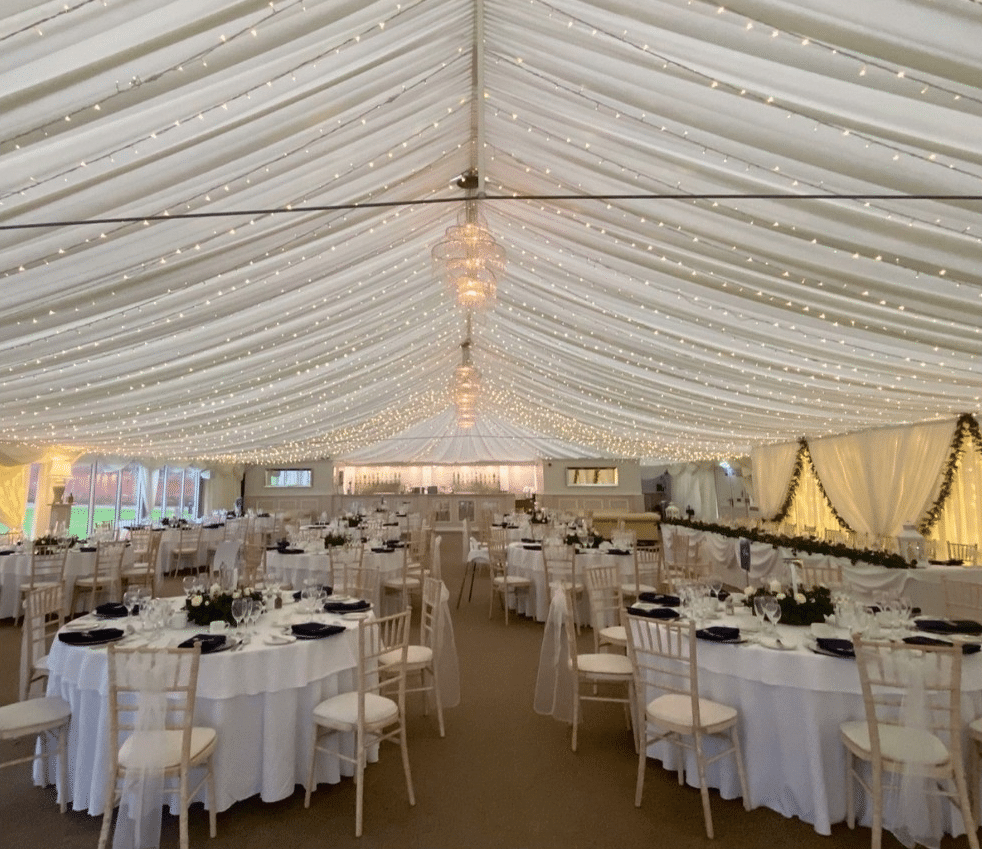 You are guaranteed to have some picture perfect moments with ceiling drapes and fairy lights. Imagine how beautiful this room would be in the evening time when it gets darker? This dreamy aesthetic will truly make your dream day memorable for the rest of your life. This image is from The Wedding Room NI.
RELATED TO: 14 Celebrity Wedding Ideas To Steal For Your Big Day
Beautiful Backdrops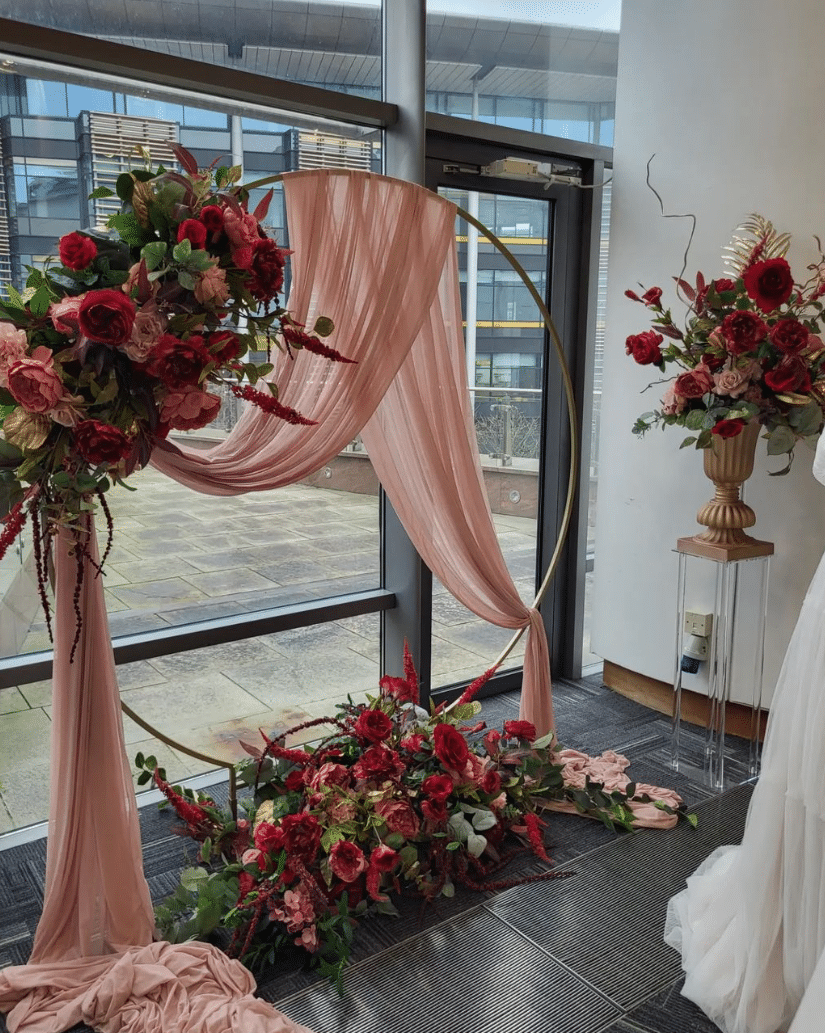 We love a good backdrop – especially when it has a beautiful simplistic drape! From a ceremony backdrop and welcome signage to bar décor, with decorative flowers or without, it is a sure to make the party pop. Much like this artsy piece from Look Events NI.
RELATED TO: Which Wedding You Should Have Based On Your Star Sign
Ceremony Streamers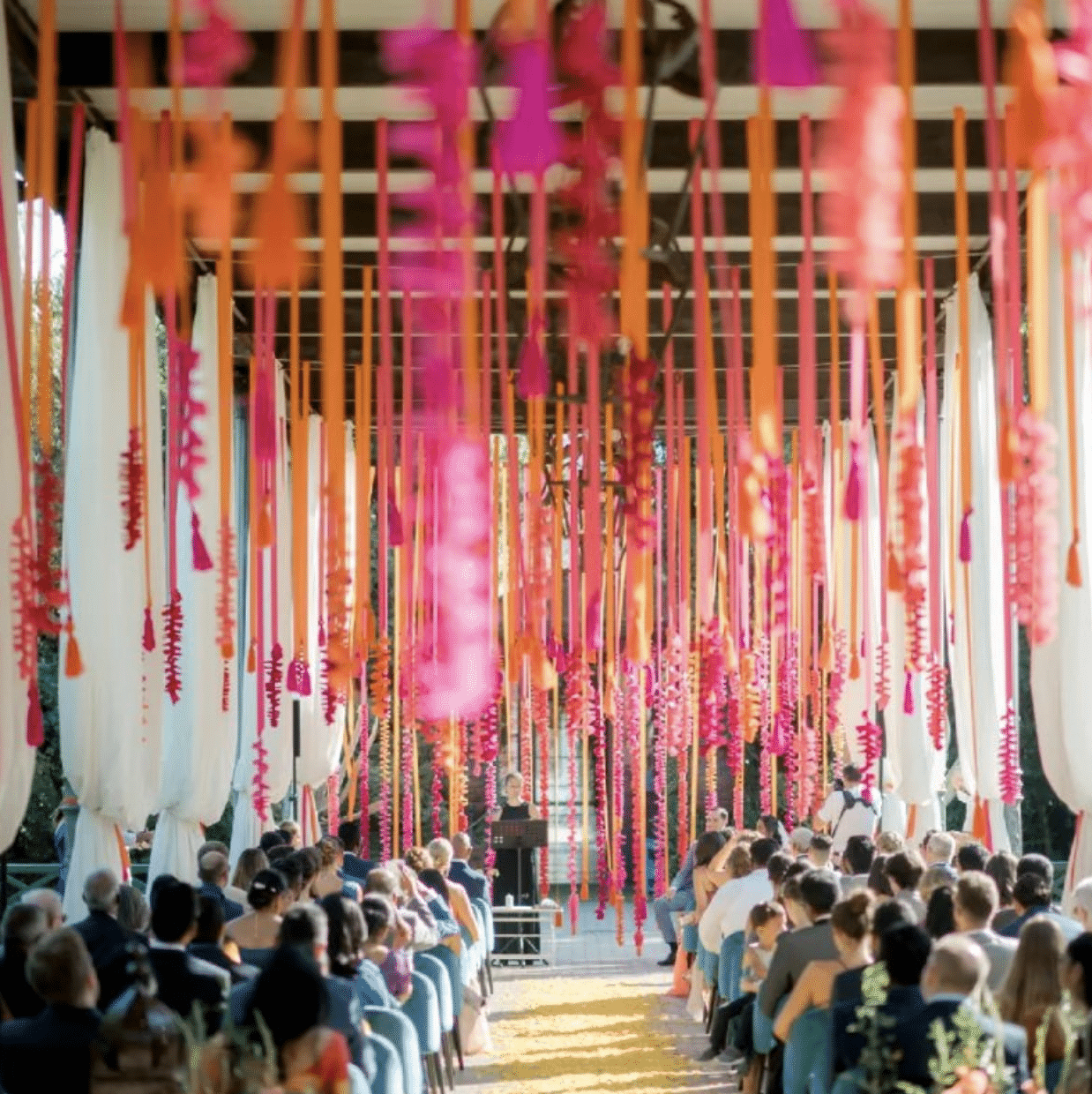 We have noticed that bright colour are definitely going to be trending going into 2023! Why not bring some bright energy into your wedding by having some streamers within your ceremony room? Or mix it up by having it in your reception area also. We think this makes your wedding look super vibrant and fun. Valeria Ferrari Wedding Planning and Design created this overall look!
RELATED TO: Most Popular Month in Northern Ireland for Weddings!
Entrance Arches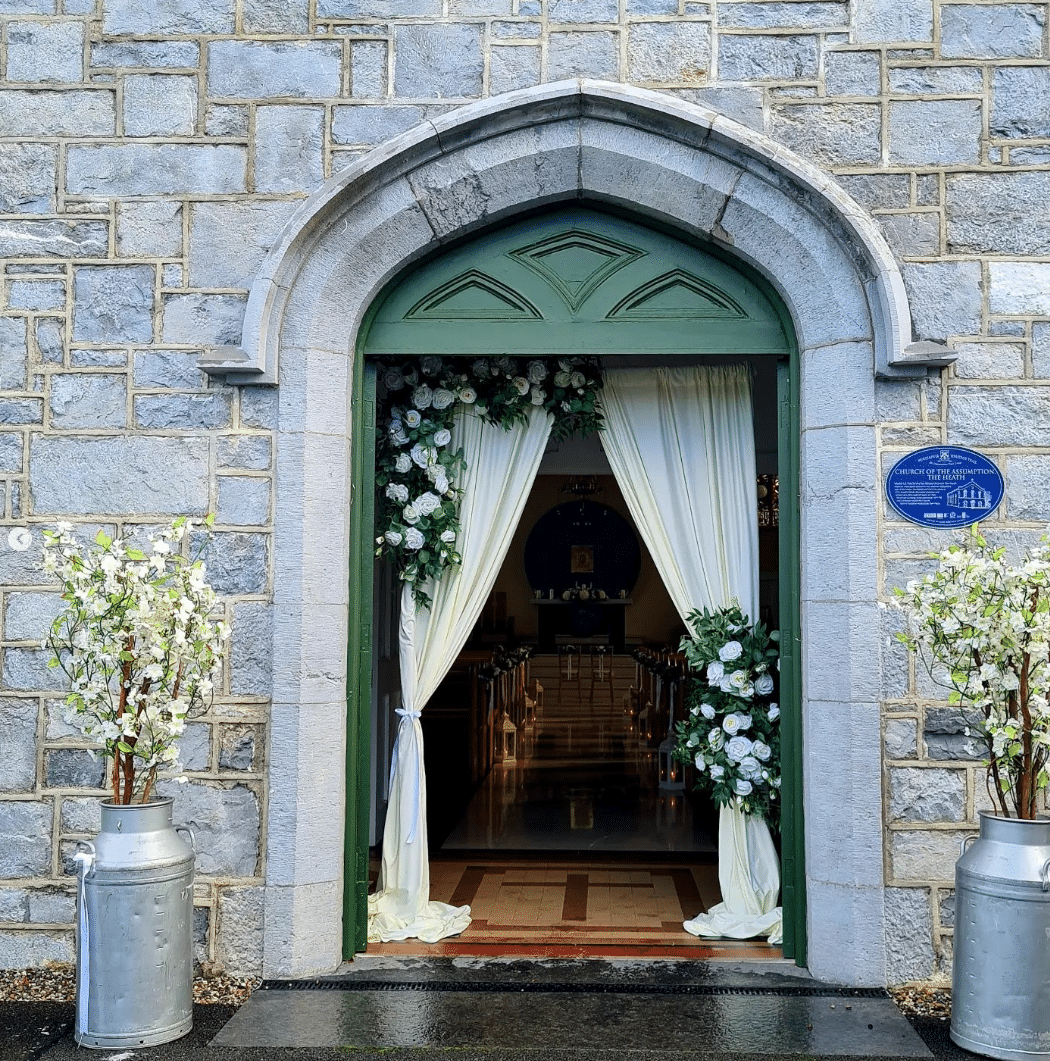 The candid photos of you and your groom walking out of the ceremony are ones to remember! With this in mind, don't underestimate the effects of using draping at the ceremony entrance — you'll want to make sure it's unforgettable. We're obsessing over this entrance arch from Bling and Bloom Styling which shows how you can take an already stunning setting and create a breathtaking effect.
RELATED TO: Discover Your Wedding Style!
Window Draping
Not so much in love with the curtains in your wedding venue? Why not cover them with window drapes. That way you can still implement your own colour theme into the room without affecting the overall aesthetic? This gorgeous example is from Charm Wedding Studio. We are obsessed!
RELATED TO: Wedding Welcome Signs That Make a Big Impression
Striking Streamers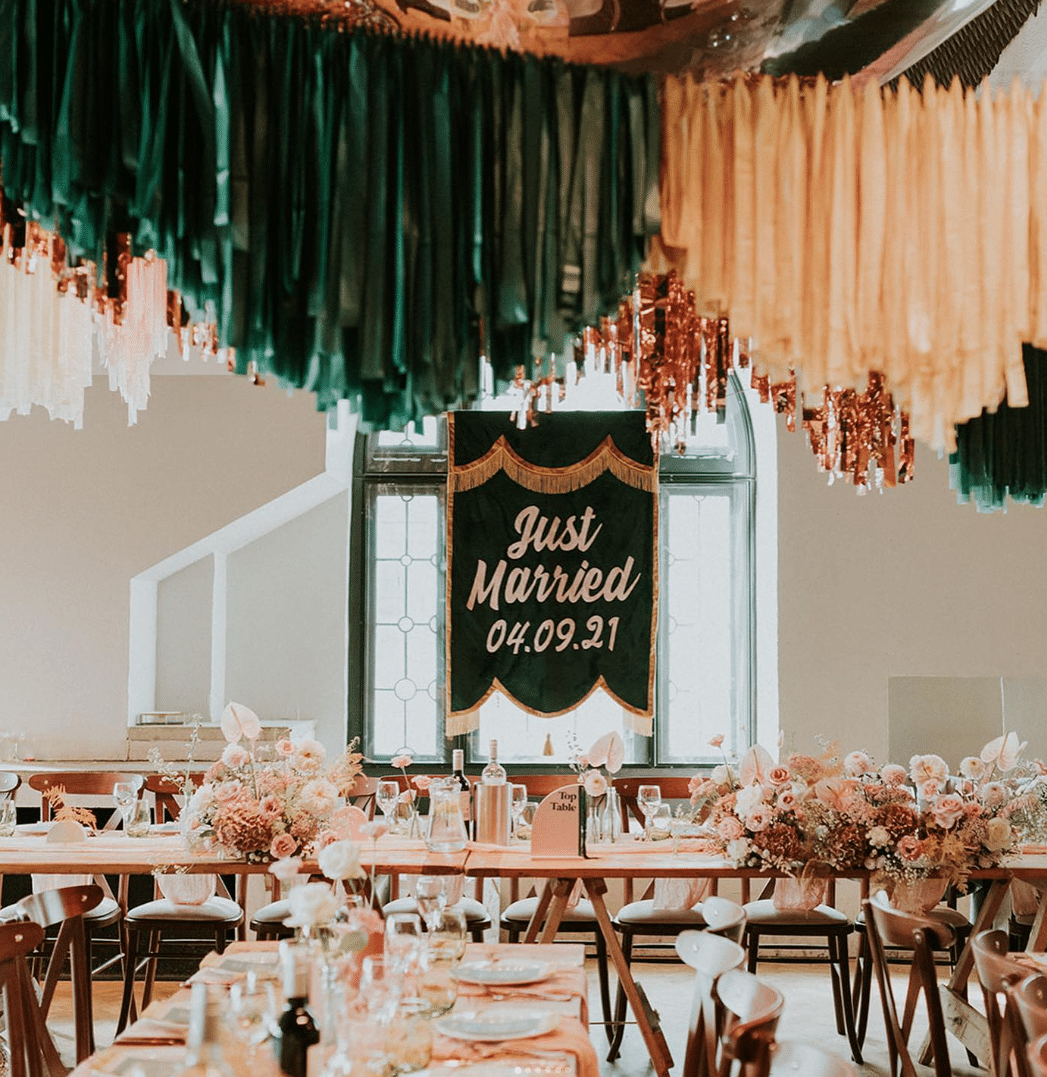 Have as little or as many streamers as you like – you are guaranteed to make your wedding 'pop'! This is a simple yet effective way to ramp up the style on your day and take your wedding to the next level. This stunning décor from Streamadelica is the perfect combination of simplistic and stylish. Why not mix up the colours or add some metallic streamers to make it stand out even more?
RELATED TO: 3 Nature-Inspired Style Ideas for an Eco-Friendly Wedding
In need of some more w-day help and advice tips? Check out more articles HERE or visit our room decor directory HERE!
Sign up to our newsletter to get all the latest from The Wedding Journal! Join Here>>>>http://eepurl.com/ck9vLb