Are you in the middle of planning your big day, but stressing over your wedding budget? Tackling the finances can be the hardest part, but who actually pays for everything?
Traditional rules suggest that the bride's family take care of the bill at their daughter's wedding, or at least the wedding reception. The groom tends to look after the honeymoon plans and budget. However there's lots of little extras included onto the bill, such as ceremony fees, transport, hen parties etc to factor in. What should the groom actually pay for?
Many modern day couples live together before they get married and some share a joint bank account, it can be tough. Nowadays more couples are kicking tradition to the side and use a combination of paying for the wedding themselves and accepting financial help from both sets of parents. It may be a difficult conversation to have but the sooner you approach the subject, the easier it will be. But who decides what everyone will actually pay for in a wedding, surely this feels more complicated?
Don't panic, we've got a handy guide here to help you see what previous couples have suggested worked for them. Your first step though is to determine what your wedding budget is, so you have a clear target in sight for spending.
It's helpful to keep your overall budget in mind when you read the following guide on what the groom should pay for at a wedding.
The Engagement Ring
This might be an obvious step, but it's best to start at the very beginning. There can't be a wedding without a proposal or dazzling ring. You just need to find the right one first, check out our How To Buy The Perfect Engagement Ring guide, you can't go wrong. This is the groom's chance to impress his other half and prove he's been listening to their subtle hints and nagging.
The Stag Do
Also known as his bachelor party or 'last night of freedom,' it's common stag etiquette for the groom to pay for this himself.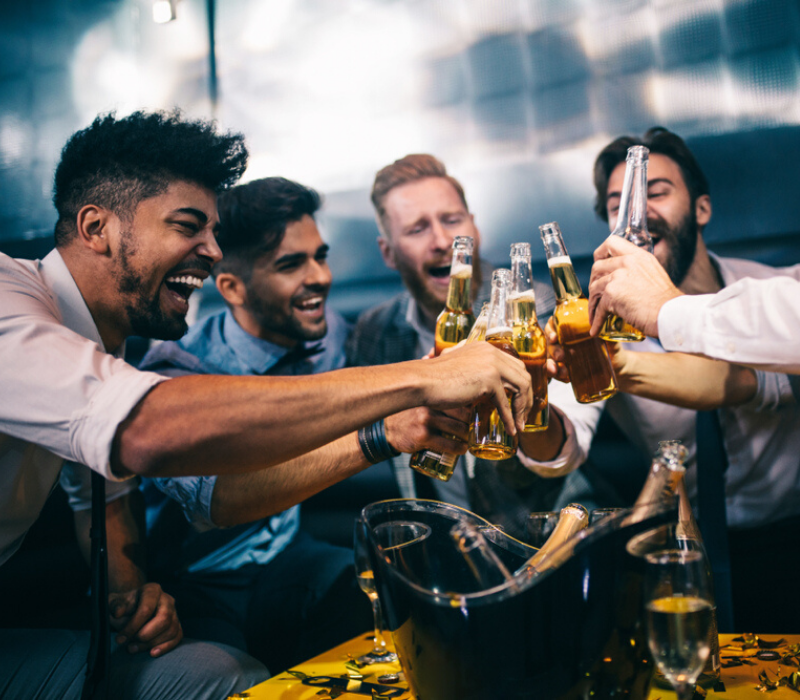 This can be quite a costly experience, with more couples choosing to celebrate saying goodbye to their single selves abroad. Perhaps a golf-retreat or beer festival would be right up his street? If he is paying for his own stag, he might be more budget conscious of the money being spent.
Groom's Suit & Accessories
It's not expected of him to pay, so if he's strapped for cash this isn't compulsory. It's just a nice gesture as the bride tends to pay for almost everything else. The groomsmen will probably be happy to buy/ rent their own suits, it's just best to make sure one of you are with them when they pick their suits, as to match/co-ordinate with the groom. For the very best groomswear suppliers in Ireland, be that to rent/buy/tailormade service, visit our online directory.
Gifts for the Groomsmen
It's also a nice gesture for the groom to buy his best man and groomsmen a thank you present. It doesn't have to be something huge, just a kind thank you for celebrating this special day with us.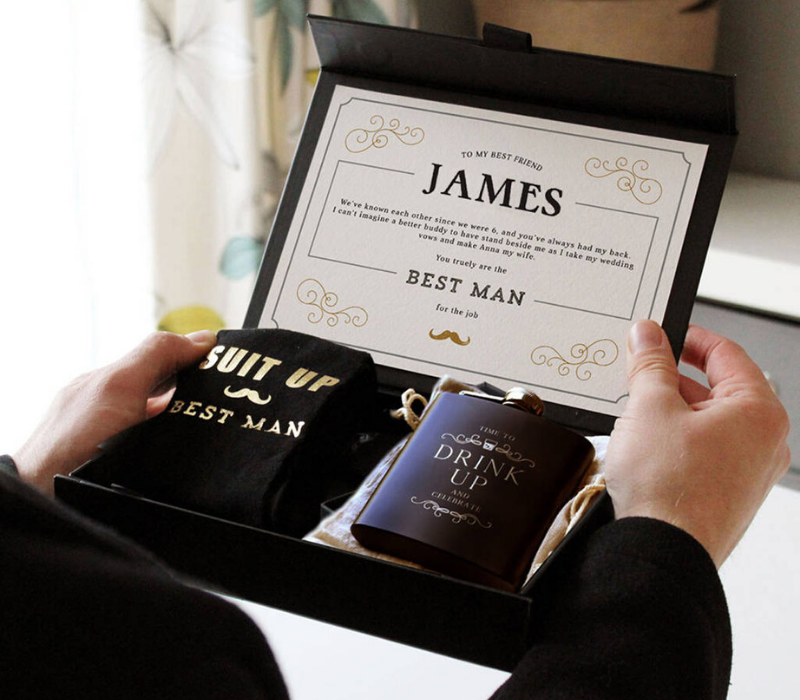 This Groomsman Gift Box is the perfect goodie box for the men at your wedding. Included in the box are pair of black 'suit up' cotton socks which features their wedding role (Best Man, Usher, Groomsman, Father of the Bride or Father of the Groom) and a 6oz black 'drink up' hip flask. The guys will love this one!
Rehearsal Dinner
Traditionally, the groom's parents host and pay for the rehearsal dinner since the bride's family pays for everything else. This is your opportunity to thank your nearest and dearest in a more intimate space, before the big day. Hosting a small soirée the day before the wedding is more than enough!Again couples today are choosing to take this role on themselves, it's just another thing that needs allocated money from your wedding budget.
Reception Bar
Sometimes there is a bar tab included in your venue's wedding package, this is definitely something you need to ask before you sign on the dotted line.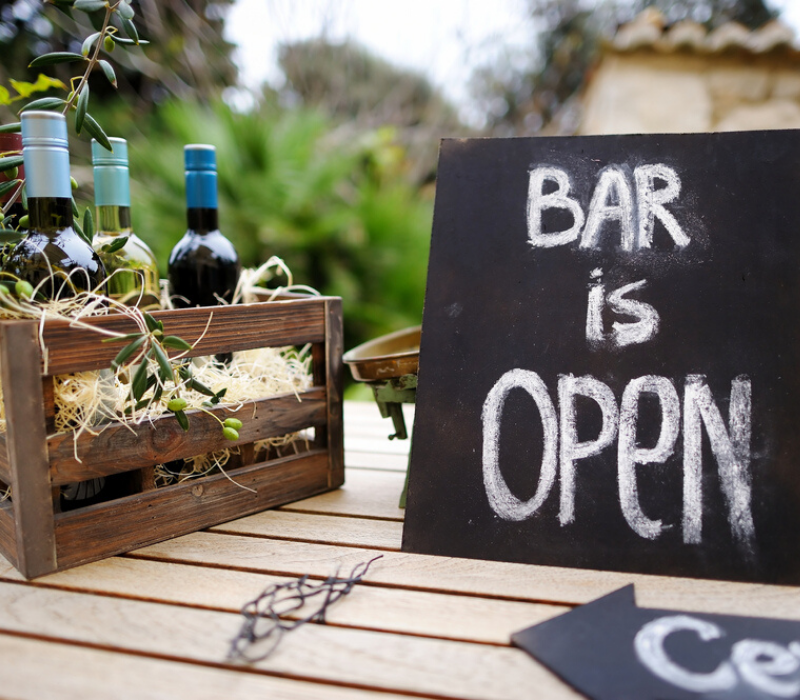 As the bride's family tends to pay for the reception, the groom's parents typically pick up the open bar bill. Sometimes wedding receptions will have a cash bar, where guests have to pay for their own drinks. Many people consider this to be tacky, and it is best to avoid it if at all possible. If having an open bar is priced as too expensive for your budget, you can consider putting a price cap on the bar, after which time it will close, and the guests can then pay for their own instead.
Wedding DJ/Entertainment
So many of our real wedding couples have shared how the groom was given the task of sourcing Ireland's best wedding DJ/Entertainer for their reception. The lads always know how to have a good time, so they should at least help get the party started. Choosing your wedding entertainment is one of the most important, albeit one of the most fun, aspects of planning. From emotive ceremony tunes to heavy trance on the dance floor, guys can go crazy with this part of wedding planning.
Honeymoon
When the bride is pre-occupied planning her dream wedding, the groom traditionally is left to plan an unforgettable honeymoon.
This might not appear too difficult but it can be tough trying to find the most romantic honeymoon destination, with so much on offer at varying prices. Many couples are now asking for donations towards their honeymoon, instead of wedding gifts. This is a new tradition, that stems from the fact that people are getting married later and already living together when they tie the knot
READ MORE: 11 Of The Most Instagram-Worthy Honeymoon Destinations
There you have it, planning your big day just got a whole lot easier. If you're in need of some extra help and advice, why not read our Ultimate 12 Week Planning Guide – we've got a complete wed-min breakdown for you, from choosing your venue, shopping for your dress, to booking a DJ.