The Can't Cope, Won't Cope creator unveiled sweet images of her intimate Dublin weekend wedding to fiance Noel Byrne.
The writer and podcaster tied the knot last Friday in a low-key ceremony organised almost entirely by her fiance Noel Byrne, a political adviser at Leinster House.
Just 30 guests attended, as a result of the Covid-19 restrictions, she said. The pair got married in a Dublin registry office, almost a year after they first got engaged.
"The ceremony was quick and small and perfect," Stefanie wrote online.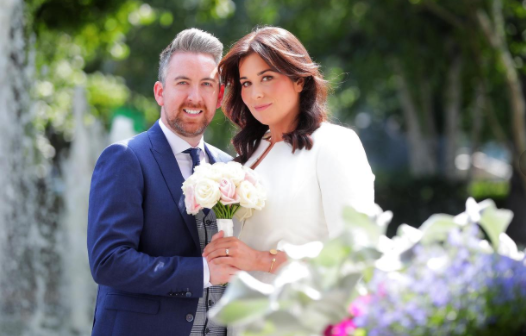 The creator of RTE2 comedy-drama Can't Cope, Won't Cope looked delighted with her big day, taking to Instagram to show off her laid-back ensemble, which included a pair of Adidas and a beautiful bargain dress.
Sharing the images with her 47,200 followers following the celebrations, the Mallow-born writer showed off her stunning DKNY dress, a steal for just €49.99 from TJ Maxx.
RELATED TO: Gwen Stefani unveils stunning images of her wedding to Blake Shelton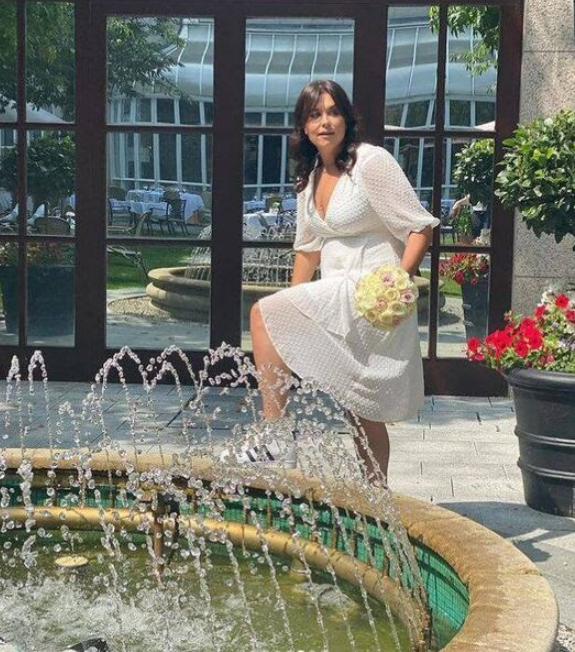 Instead of punishing heels, Stefanie opted for comfortable footwear for the day, donning a pair of personalised Adidas trainers with a hidden heel and emblazoned with the word 'ding' on the sides – the nickname she and Noel call each other.
However, instead of laces, she dressed up the trainers with ribbons. Hair and make-up were courtesy of Brown Sugar Dublin and her flowers were a gift from a cousin, while her wedding band had belonged to her grandmother.
RELATED TO: 34 wild Atlantic brides don wedding dresses for This Bride music video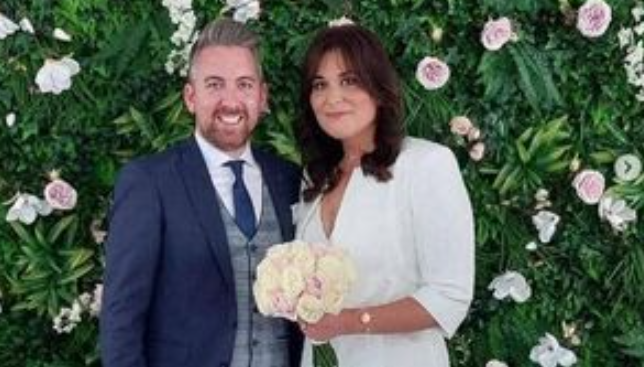 Stefanie told followers her rose-covered two-tier cake was made by her sister-in-law, featuring a lemon layer and a chocolate biscuit cake layer.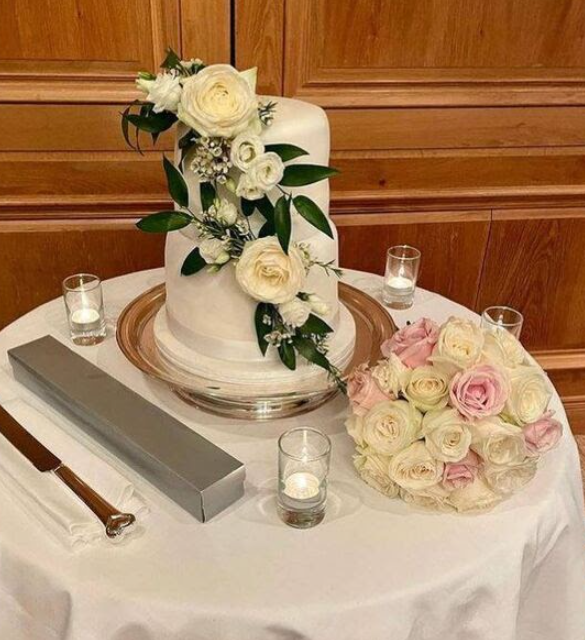 Noel dropped his fiance off ahead of the ceremony to get her hair and make-up done and the pair arrived at the registry office together.
He wore a three-piece suit from Diffney and gave a speech on the big day that left his wife in tears.
RELATED TO: Boris Johnson's wife rented her wedding dress for £45 – why don't you?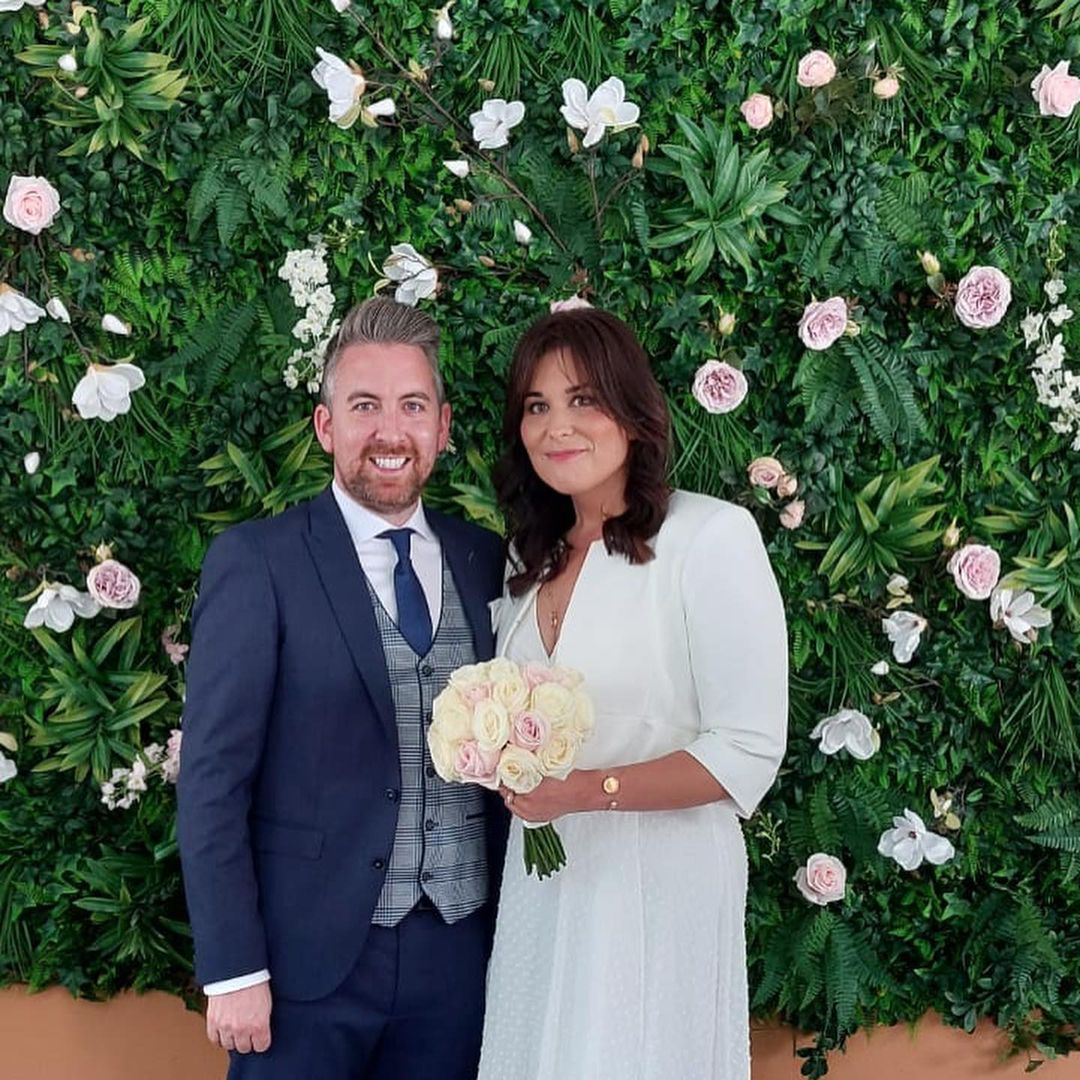 True to the spirit of the Covid-19 compliant ceremony, the reception at the InterContinental Hotel in Dublin featured reminders for guests to stay safe during the ceremony, including virus-shaped toys from Flying Tiger decorating the tables, along with games.
RELATED TO: What Is A Sequel Wedding And How Do You Have One?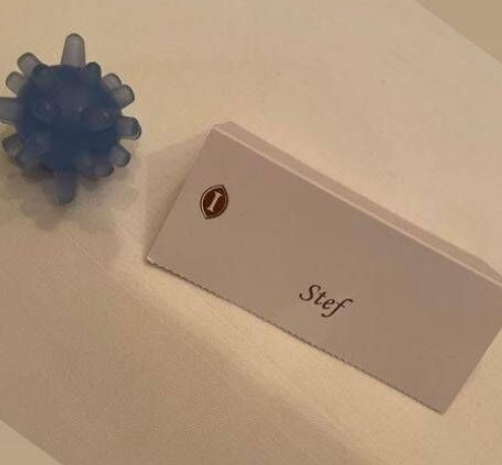 "All these bells and whistles are lovely but I am very laid back about the whole thing and just wanted to be married," Stefanie (34) told the Sunday Independent.
"My priority is home and family. The fact I can gather together all the people I love and who love me to show them that I am introducing a new person to my family and for Noel to introduce me to his family is what our wedding is all about."
RELATED TO: Ariana Grande Shares Sneak Peek At Fabulous At Home Wedding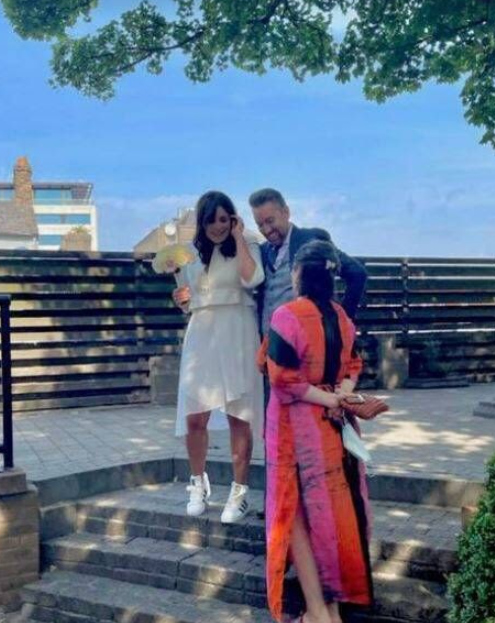 RELATED TO: Small weddings – how to wed like a celeb
Still organising your perfect day? Check out our gallery of fabulous suppliers HERE.
Sign up to our newsletter to get all the latest from The Wedding Journal! Join Here>>>>http://eepurl.com/ck9vLb