Patricia Callinan and Thomas Courtney had planned their dream wedding for May 2020, but after Covid upended their plans, they pulled together a Christmas wedding in just three weeks.
The pair married at St Senan's Church in Cooraclare, Co Clare, on December 19, followed by an intimate reception at the Falls Hotel & Spa.
How They Met
Trisha (33), who is from Co Clare and works in childcare, first met Tommy (33)  nine years ago when she joined the Young Ireland GFC girls team while living in Sydney, Australia.
Product manager Tommy, who lives in Newry, was born in Australia and when he returned there as an adult he joined the Young Ireland GFC boys team, the same club his dad used to belong to.
"I went along to their social events and we happened to meet, and we went on our first date to the zoo together in Sydney. Three years after that, we moved home together," Trisha says.
The couple lived in Dublin for four years and now live in Tommy's home town of Newry.
The Proposal
"We got engaged in May 2018 in Dublin on a Monday evening," Trisha says.
"I was walking home from work after a long Monday and little did I know that Tommy had a surprise proposal arranged in the apartment. I was met with him down on one knee proposing to me – I got the fright of my life but it was very sweet and spontaneous.
RELATED TO: 7 Creative Ways To Announce Your Engagement
"He had the apartment decorated, my favourite dinner, even my favourite ice cream, and he'd asked my mum and dad!"
The Wedding Plans
The pair had originally planned their wedding for May 2020, giving themselves two years to save up, and were inviting around 280 guests.
"The wedding was going to be in Co Clare at the Armada Hotel at Spanish Point. The invites were sent out in March 2020, but the same week we sent out our invites, it was announced that there was Covid-19 in Co Clare, " Trisha says.
"So originally we changed from May 2020 to March 2021, but we decided 'what are we waiting for', and we booked October 2020.
RELATED TO: Top Small & Intimate Wedding Venues In Ireland
"Then my sister got Covid 10 days before the wedding so we left it a while until everyone was well nd then booked it three weeks beforehand.
"We changed the hotel, we changed the hair and makeup, we changed the photographer and we ended up having a wedding with 28 of our close family and friends."
Planning The Day
The couple had to strike while the iron was hot. Trisha says: "It was a busy three weeks, but we got that 10-day transition period when you could have inter-county travel and as soon as that kicked in, we went with the wedding, because both our families would be able to be there."
Unfortunately Tommy's two sisters, Eimear and Ciara, were abroad and were unable to get home.
Because the Armada Hotel wasn't available on that date, the couple asked the Falls Hotel and Spa in Ennistymon if they could accommodate the last-minute wedding – "They were wonderful," Trisha says.
"We didn't even do a meal tasting. We picked a room, and Grace Events in Co Clare placed a drop curtain in the room and added fairy lights to make the space more intimate and create a lovely warm Christmas atmosphere," Trisha says.
"It was a lovely day – there wasn't any music or dancing, but we still got to have a meal and enjoyed our time together. We counted ourselves very lucky to get over the line!"
The Style
Trisha's dress came from Ivy & White Bridal in Lisburn, Co Down, with veil from Blue Meadow Bridal.
RELATED TO: Which Is The Best Veil For Your Wedding Dress?
"It was an Australian dress, Sienna from Made With Love – that was a nice touch because Australia is where I met Tommy! It had a hand-beaded lace bodice with pearl and opal details with pearl straps and a crepe skirt. I wore a double layer veil – the dress was modern and the veil was quite timeless," she says.
"I wore a hair band from Lori Muldoon Millinery in Co Down which had pearl and opal details, and matching earrings. I really loved it because I love hair bands in general.
"The flowers were done by Caroline at Stalks and Stems in Cooraclare – we had white roses, baby's breath and eucalyptus, that green and white look."
RELATED TO: How To Choose Your Wedding Flowers
Hair and makeup were also very last-minute – Emma Talty from Strandz Hair Studio in Quilty did Trisha's hair and family friend Nicola Talty did the makeup: "It was December 19 which was before Christmas and they went above and beyond to help me – I got very lucky!
"My hair was in soft curls, a little bit up and a little bit down, with the hair band. The makeup was a very soft glam look."
Meanwhile the bridesmaids' dresses were peony off-shoulder gowns from Madeleine Gardner at Morilee, bought at The Bridal Emporium in Miltown, Co Clare. By the time the wedding came round, one of the bridesmaids, Shereena, was pregnant and close to her due date, but they were still able to alter the gown to fit. My sister Annemarie was also my bridesmaid.
"One of our bridesmaids was in Sydney – Tommy's sister – and we still have her dress hanging up for her to have when she comes back," Trisha says.
RELATED TO: 10 Gorgeous Pink Dresses For Blushing Bridesmaids
The best man Neal and groomsmen Mark and Rory got everything they needed from Peadar at O'Cathalain Menswear in Culloville: "He kitted all the boys out and the two dads with everything from shoes and socks to shirts, and he was brilliant."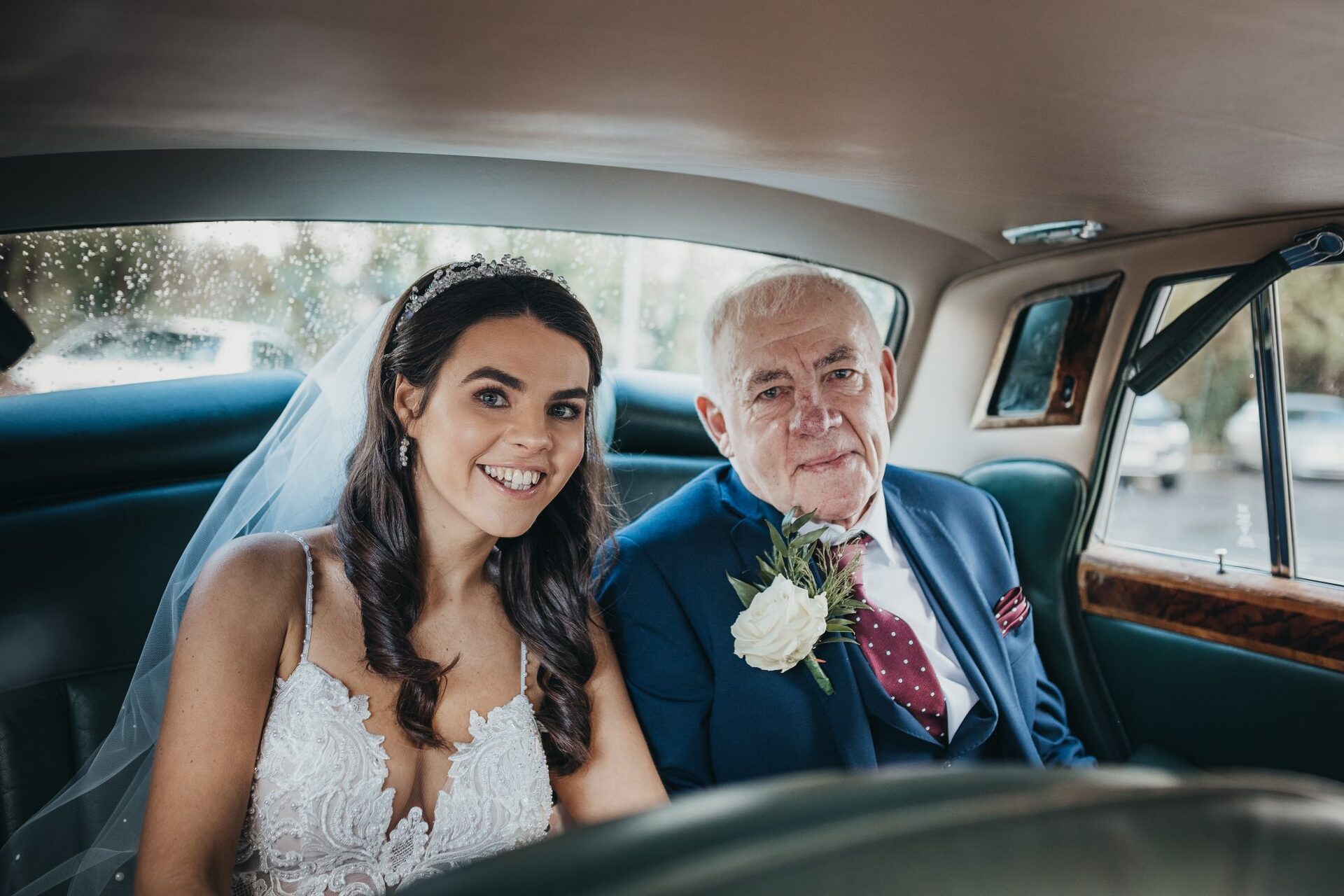 The Big Day
The couple were able to have a couple of musicians playing at their ceremony in Cooraclare Church, even though they couldn't have live music at the reception.
"No one had heard any live music for such a long time and it made such a difference that you were hearing it live – it was lovely to hear someone singing and playing music and it made it really special to feel a bit of normality for a few hours. No one had been to any events since March," Trisha says.
"The car was a surprise organised by my family, from Orga Wedding Hire in Ennis, and another lovely surprise was family and football friends waiting outside the church doing a guard of honour after the ceremony."
RELATED TO: Dancing Is BACK At Weddings In Ireland
After the ceremony, the couple headed to Spanish Point to take some photos with photographer Michelle Garrihy, aka Michelle BG Photography.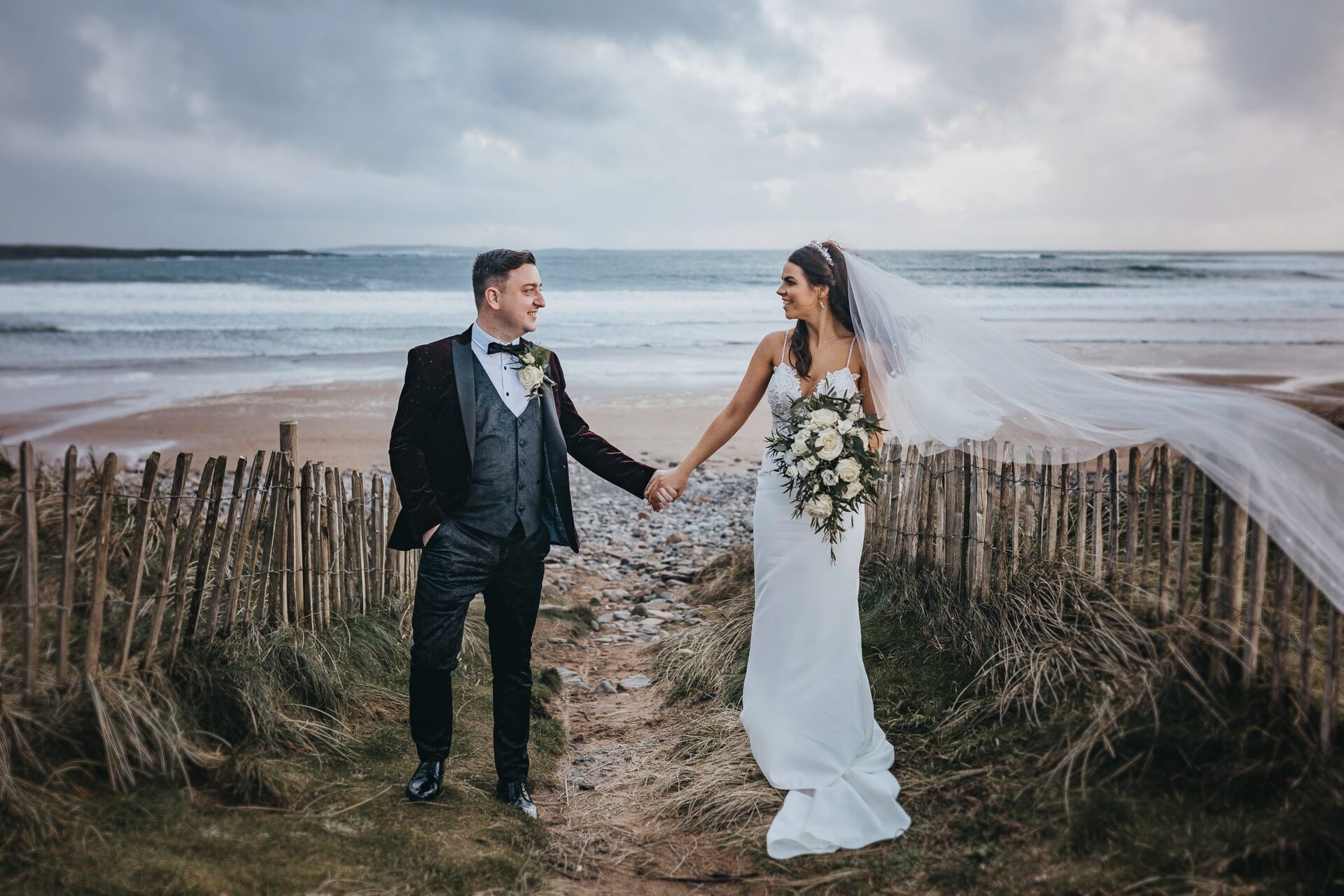 "She was excellent – it was really last-minute. Our parents are from the country and Tommy doesn't like the camera and my daddy wouldn't be used to being photographed, but she was really good and very professional," Trisha says.
"She got some really good photos at Spanish Point beach – the rain was on and off all day but we got some clear spells and it was lovely.
"The videographer was a lovely man named Michael O'Sullivan. To be honest, the video has probably been the most important after-point of the wedding, because so many people weren't able to be there and I got to share it with Tommy's sisters.
"We were delighted to have it and the video has been sent to Sydney, the US, lots of places where people would have travelled from."
RELATED TO: 17 Romantic 3-Tier Wedding Cakes
After dinner, they had the speeches and cut the cake, which was baked by Mary Kelly from Cooraclare and had one tier of chocolate biscuit cake and a tier of lemon drizzle.
"We were able to put on a bit of music – the hotel was very nice and let us have our first dance and we were able to share that together and put on our own music in the background. People really enjoyed just sitting around chatting," Trisha says.
"We all got to enjoy some time together and I had a nice guest book to read back and a lovely atmosphere. It felt like we were all friends together instead of all the formality. It was a nice atmosphere and Tommy really enjoyed it because he doesn't like a fuss!"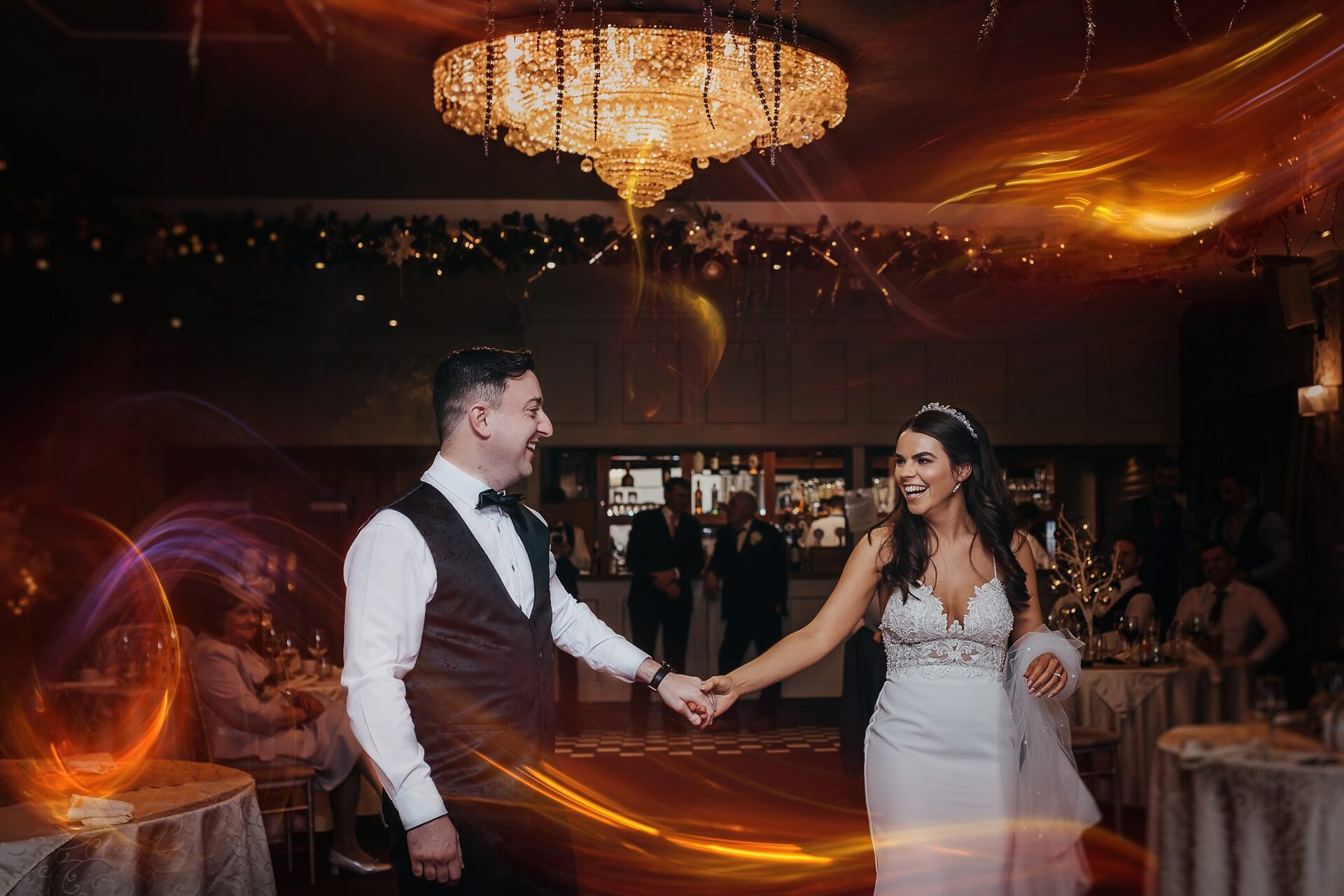 One very important moment in the day was when the couple lit two candles in the ceremony, one for Trisha's sister Síle who passed away four years ago and one for Tommy's baby brother Gearoid who died when he was a few weeks old.
RELATED TO: 15 Tasks No Bride Can Forget On The Week Of Their Wedding
"I had a photo of my sister in my flowers – she would have loved to have been in the middle of it all and it was very important for me," Trisha says.
"We had a sacred space to remember them and we lit candles for them."
Trish says her favourite moment of the day was just before leaving for church.
"It was probably standing in the house in the morning dressed and ready to go and the car coming and I was saying 'This is really happening'. I was extremely busy in the lead-up to it and the girls were saying 'You're so relaxed'. I was saying 'This is happening – why would I not be relaxed?'
"Tommy would probably say his favourite moment was when he could stop making eye contact with the photographer and have a drink and stand with his friends. He was like 'Right, the speech is done, the cake is done, the first dance is done and he was able to stand up with his friends!"
RELATED TO: Wedding Traditions and Superstitions: Things You Didn't Know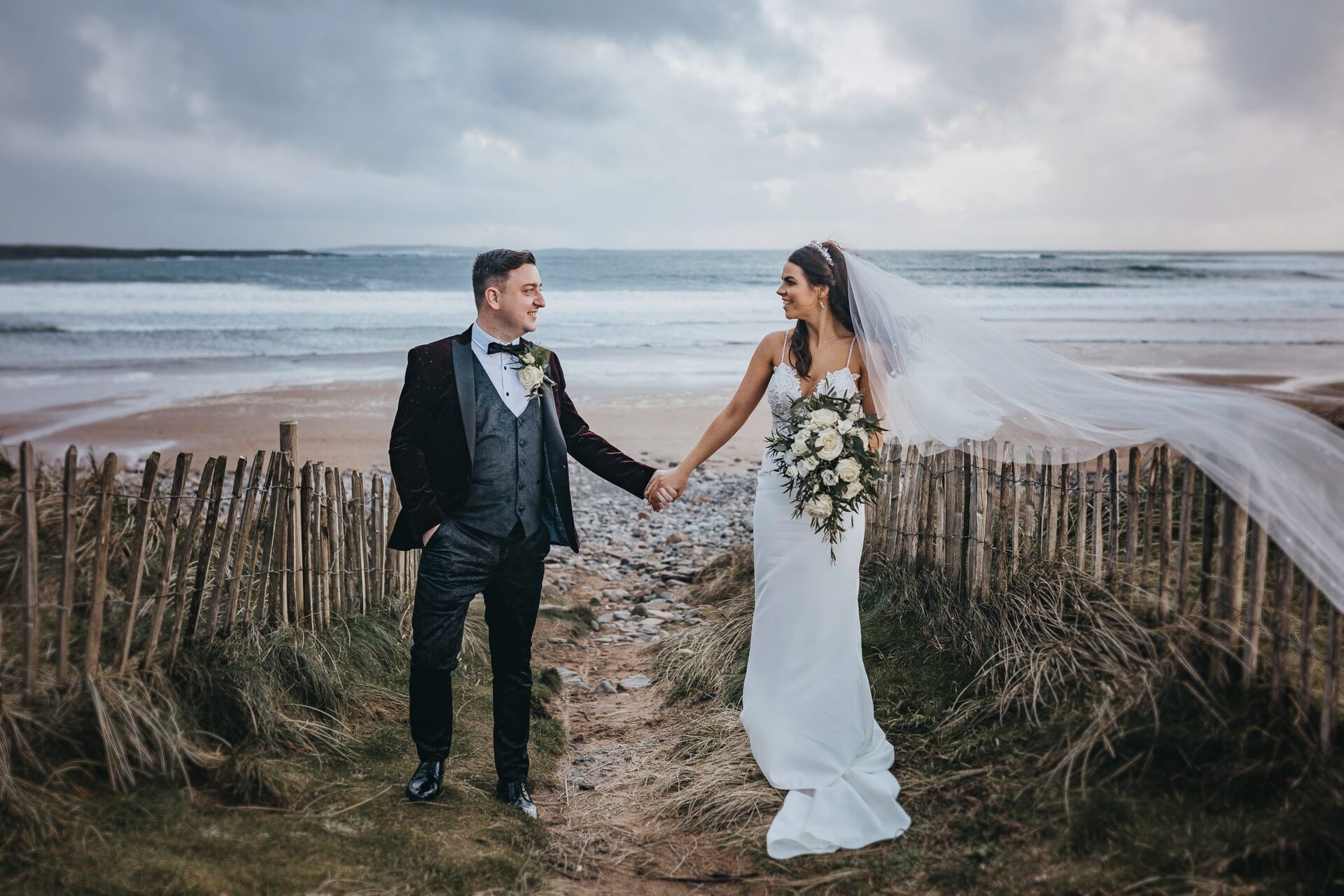 RELATED TO: 11 Things I Wish I'd Known Before Planning A Wedding
YOUR wedding could be featured by the Wedding Journal!
If you're interested, email Linda.Stewart@Pentonpublications.co.uk.
Looking for the latest inspo and ideas? Tickets for the upcoming Wedding Journal Shows are on sale NOW.