Your wedding entertainment will set the mood of the day and ensure your guests have a great time.
Whether loud and proud or elegant and refined, deciding on your wedding entertainment is an important part of the overall planning process. Not only does your wedding entertainment reflect the theme of your whole day, but it adds atmosphere and ensures you are throwing the best party for your guests.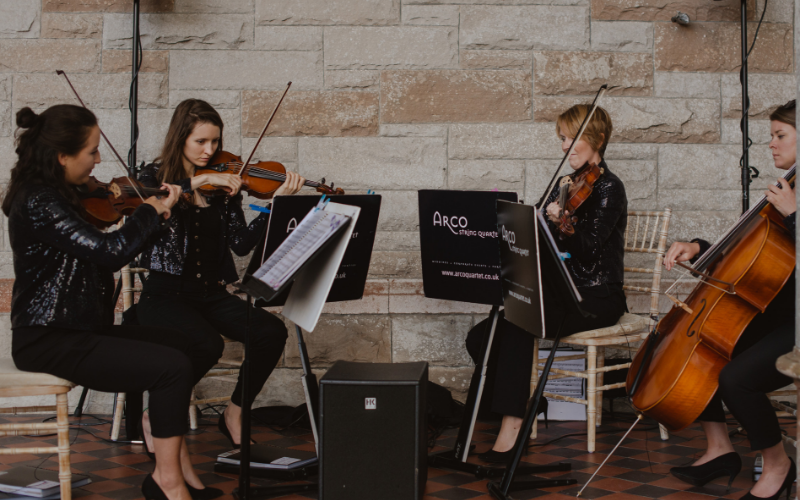 When To Have Entertainment
As a couple, you will not see the day go in, but this might not be the case for your guests. Unfortunately, lag times can happen, so put yourselves in their shoes and find out when they should be occupied!
On Arrival

– having a string quartet or harpist playing as guests arrive and take their seats sets the tome for the day and also builds up anticipation for the bride's arrival and pending exchange of vows.

Drinks Reception

– after the ceremony there will be a couple of hours when you are having photographs taken, so keep guests entertained with live music, outdoor games, a caricaturist, etc.

During Dinner

– a mellow playlist softly playing in the background will create a lovely atmosphere for when guests are eating and talking over the day. You might also want to have a performer to go between the tables at this time

The Evening Reception

– decide if you want a live band, DJ, playlist, or all of the above? You could also hire a Photo Booth for this part of the celebrations.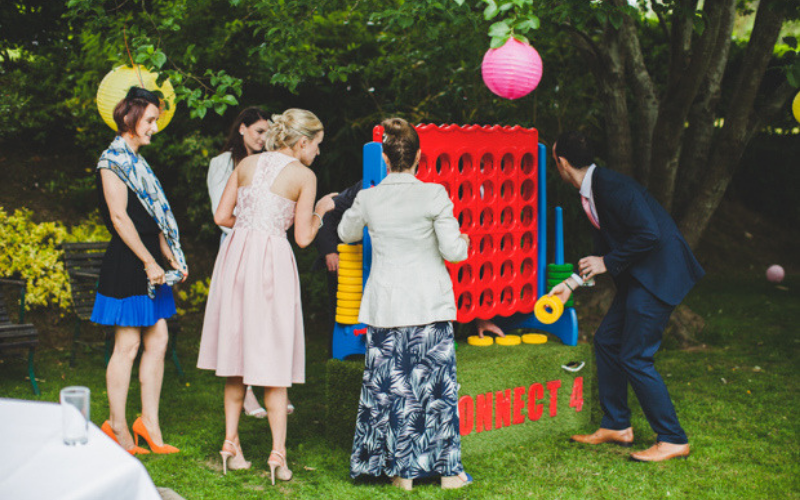 Before booking your entertainment, read our list of tips you should definitely consider…
Think About Your Theme
What is the overall theme of the day? Is it something broad such as 'summer' or is it something more specific such as 'festival'? Your entertainment can be centred around your theme. For example, if your theme thrives off the festival vibes, you could have a live band serenade guests as they enjoy their canapes, or have a magician to entertain the kiddies (and the young at heart too!)
Time and Space
Anyone who's been to a wedding will know they rarely run on time, and that is okay! Just roll with it. Something to note is that the drinks reception after the ceremony lasts longer than you would think – don't underestimate the time it takes to capture your photographs! This is definitely a time when you will want to have some form of entertainment for your guests.
When it comes to the evening entertainment, look at the space you have and imagine your guests and chosen act filling that space – will it be a tight squeeze or too big? Speak with the venue about the best course of action, especially if you have your heart set on a particular act!
Read More: Top 10 Tips For A Fabulous First Dance
Restrictions
Before booking an act, have an initial chat with the venue in case there are any restrictions you should be aware of. Not only should you be aware of the standard health and safety issues, but more recently sound restrictions have come into play. Check if this is the case and inform your act of any restrictions.
When To Book
The best time to book your entertainment is between twelve to ten months before your big day, that way you'll not miss out on a high demand act, who get more expensive the closer you leave it to the date of the wedding. Like any part of wedding planning, you'll have to think about your budget too; most entertainment acts stem £400 to £700.
During the summer, when weddings are at the highest, wedding acts can see themselves overbooked. In the off-peak times from October to February, not only are they struggling to fill their diaries, but they reduce their prices too.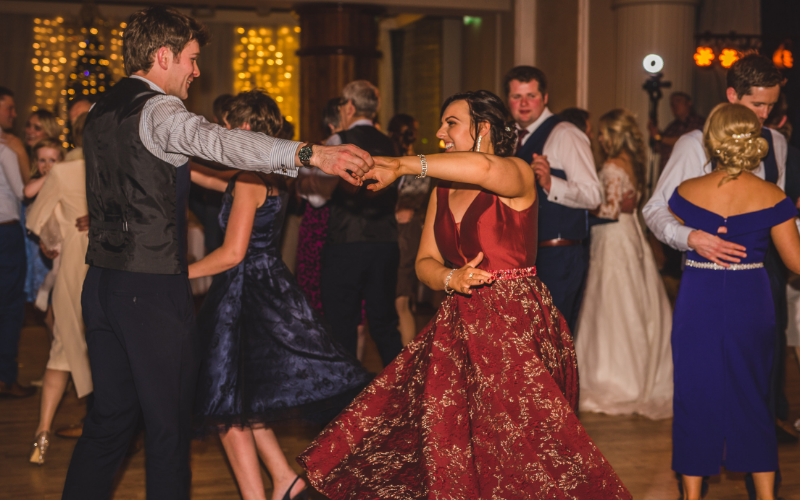 Book Through An Agency
You want the best, someone you know will get the party started, appeal to all ages and have the dance floor filled at all times…not just for the macarena! Ask friends family and those that know the best in the industry. Our trusted online directory is full of the hottest and most popular wedding entertainers in Ireland, be sure to check them all out!
A benefit of booking through an agency is the professional help and advice, back ups in case of an emergency and all the necessary insurance details. By going through a good agency, you'll be able to trust the descriptions and reviews from other customers.
Contract
Like most professionals, your act will probably come with a contract. With the money you're handing out, you would want one! You need to sit down and discuss what is being agreed – such as times of arrival, how and when you should pay and their cancellation policy. Make sure to read all the terms and conditions so there can be no room for misunderstandings.
Provide Refreshments
Your entertainers may have travelled quite far, but regardless of this, provide a space for them to relax, change and enjoy some refreshments before working hard to entertain you and your guests.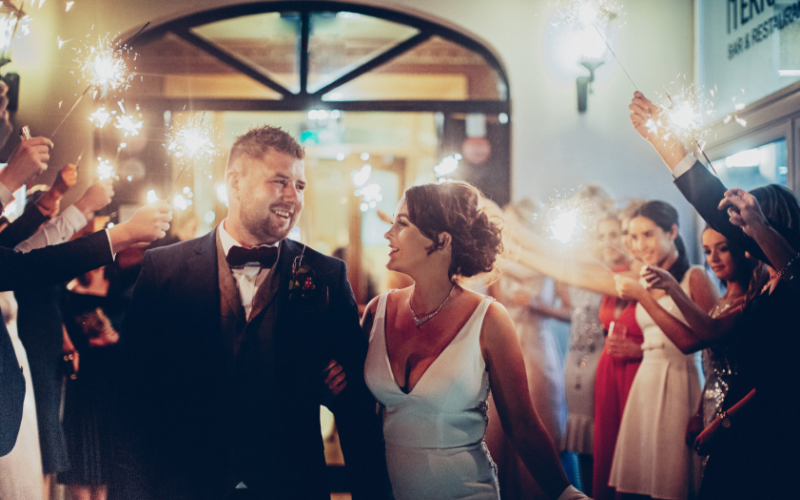 Trust The Professionals
Once all of the planning is done, it's time to kick back and relax! This may be your first time, but these guys have done hundreds of weddings before. They know this performance is personal to you and will make sure you and your guests have the best day ever!
Set Featured Image: Green Antlers Photography
……………………………………….
Catch up on the rest of our Ultimate 12 Week Planning Guide here –
Facebook Comments