Kirsty and David first met six years ago through a mutual friend at university and it wasn't long before they went on their first date and sparks began to fly.
"David organised for us to go to Belfast Zoo. We were only supposed to go to the zoo but ended up going to the cinema afterwards just so that we didn't have to leave each other," Kirsty shares.
It seemed to be love at first sight for David who nervously waited for Kirsty to arrive.
"Kirsty actually got lost on the way there and was 20 minutes late," he laughs. "So, I thought I was getting stood up, but it all turned around from there and it's been smooth sailing ever since."
RELATED TO: Small Weddings: How To Wed Like A Celeb
With Kirsty living in Lisburn and David being from Ballymoney, the two worked hard to stay connected.
"With the distance when we first started dating, David would come and stay for the weekends so we could spend more time with together," Kirsty explains.
David adds: "I was still living in Ballymoney for the first year and a half and then got a job in Belfast, so after this I was able to visit more and eventually we got engaged. We bought a house together in Lisburn about two years ago."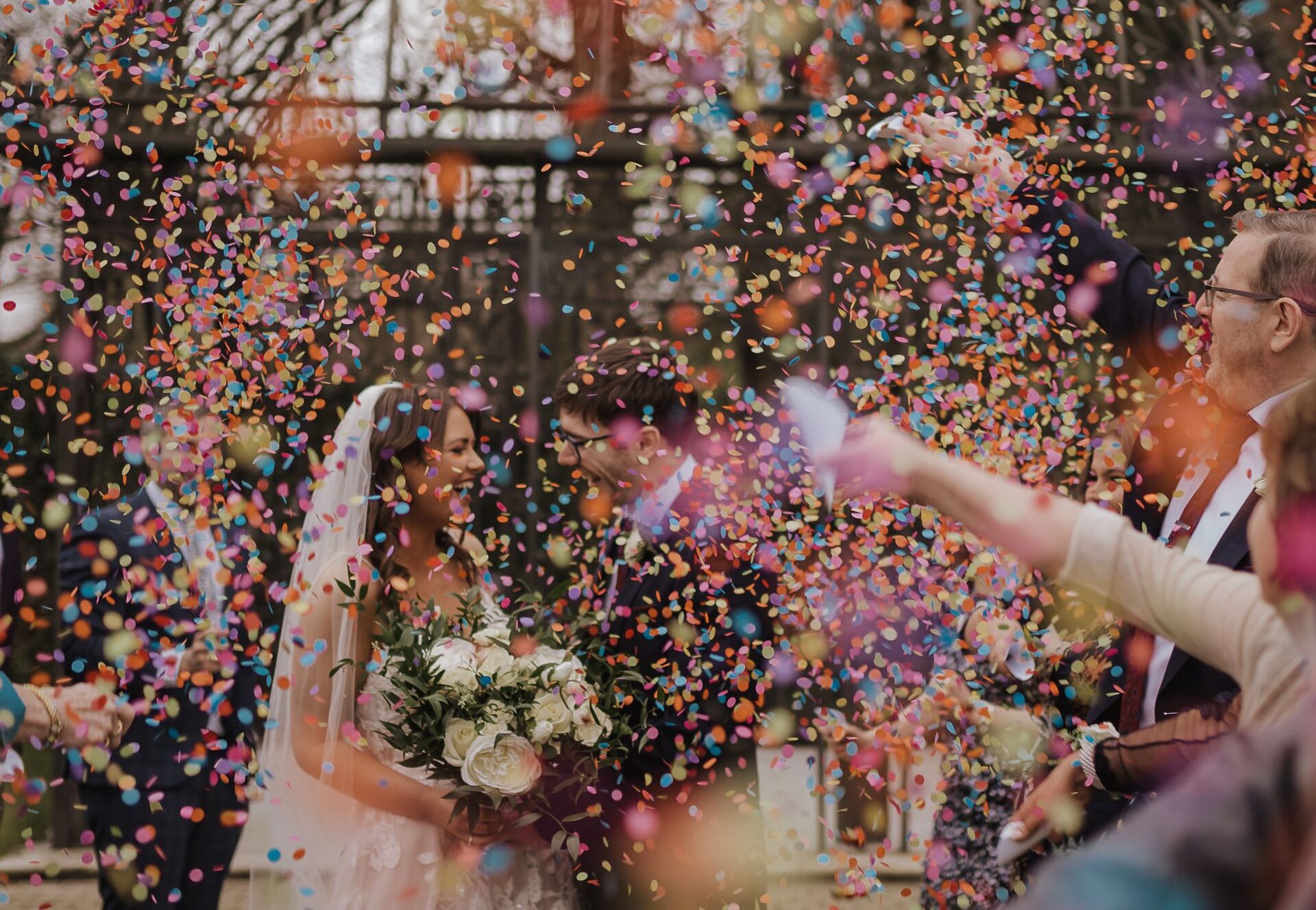 THE PROPOSAL
In 2018 after a little debating on location and a few mishaps, it was the Stratosphere Tower in Las Vegas where David popped the question.
"We were on holiday at the time and I was bringing the engagement ring around everywhere with me because I wasn't sure where I wanted to propose," David recalls.
"I actually took it out at the Hoover Dam at first and accidentally left it on the bus, but thankfully nobody stole it!"
RELATED TO: 5 Romantic At Home Proposal Ideas During Lockdown
And if that wasn't lucky enough, Kirsty said a big 'YES' when David finally decided on proposing in the stunning Stratosphere Tower.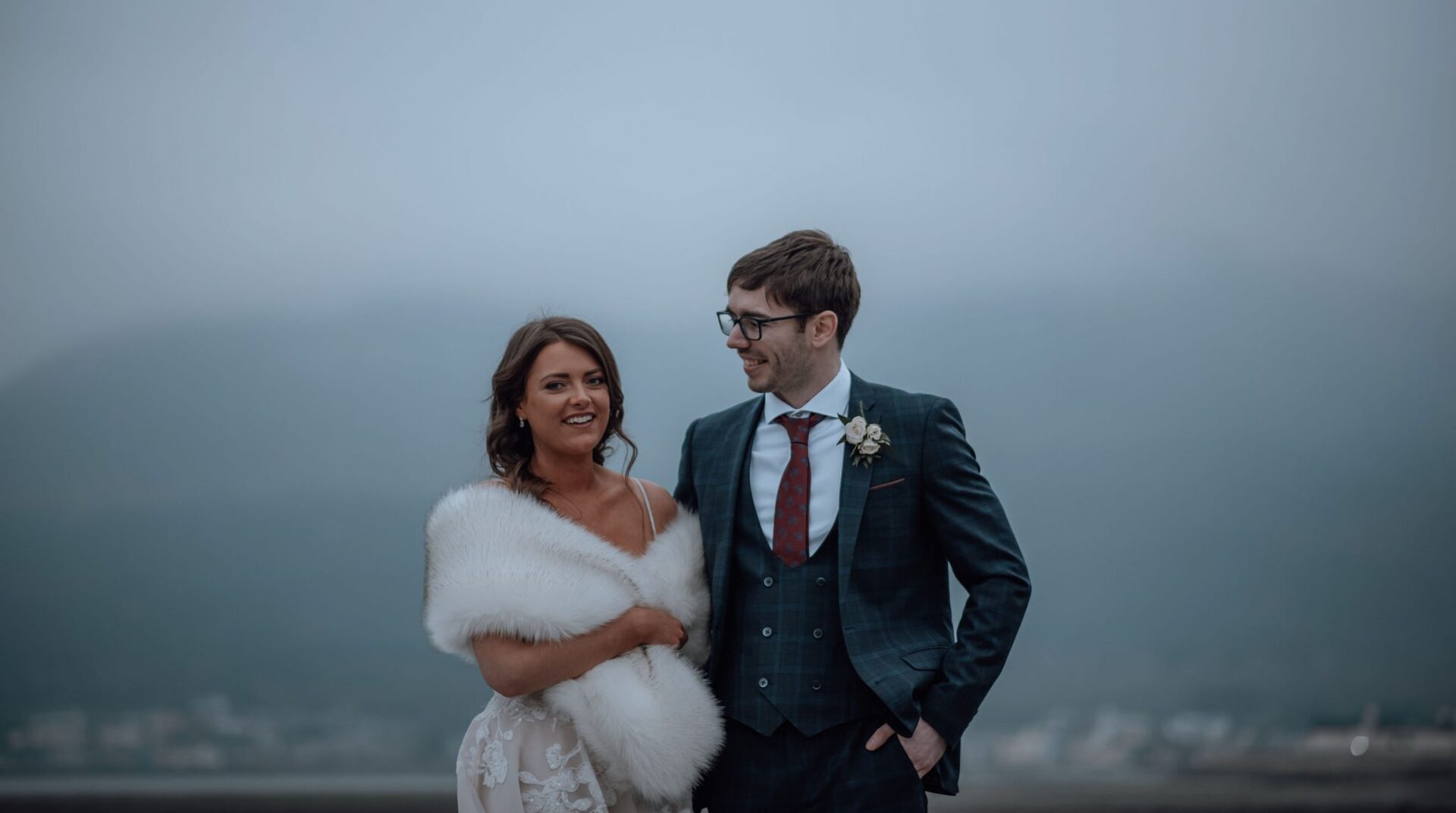 "It was just perfect. The next day we went to relax at Top Golf for food and drinks as David was a bit up tight all holiday planning the proposal," Kirsty laughs.
RELATED TO: 14 Signs He Or She Is About To Propose
"He actually proposed towards the end of the holiday too because he knew I'd be dying to get home to celebrate with the family – they all threw a small surprise party for us as soon as we arrived back in the country!"
THE PLANNING PROCESS
Kirsty and David took planning matters into their own hands and had everything set for Manor House in Enniskillen last year, but of course COVID-19 had other plans. "We originally had the wedding booked for September 3rd 2020, but we didn't realise the pandemic would drag on so long," Kirsty explains.
RELATED TO: Quirky Wedding Invitations You And Your Guests Will Love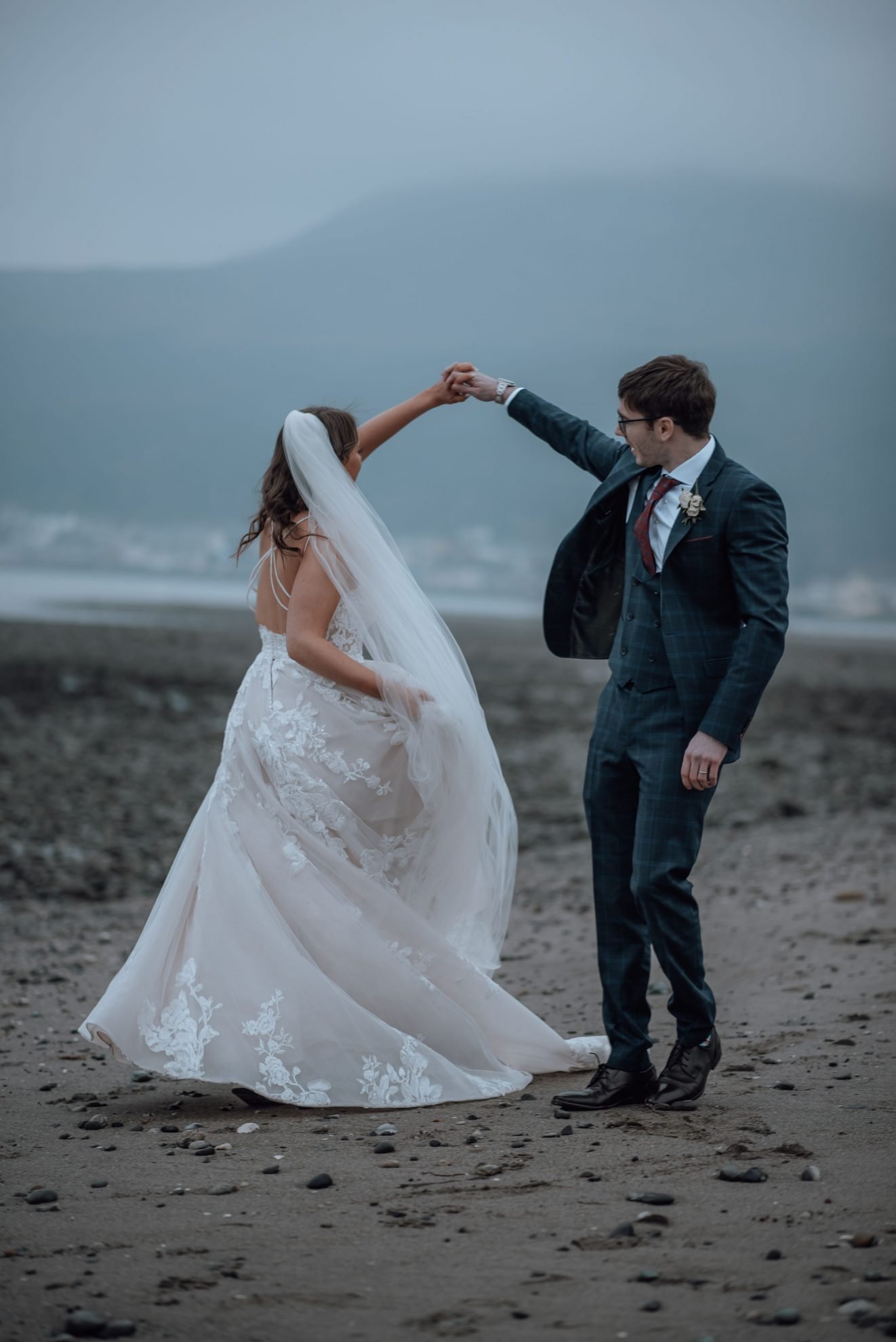 "Then when it came around to our new date in March, Manor House wasn't able to take us, so we had to do a quick venue change to Millbrook Lodge Hotel in Ballynahinch just four weeks before the wedding!"
The pandemic may have caused a few issues, but this didn't stop the lovely couple from having the perfect day and starting their new chapter.
RELATED TO: Top Questions You Can't Forget To Ask Your Wedding Venue
"It was definitely a bit of a debate and we were even thinking of postponing it again, but after everything going on, we just wanted to be married and finally become Mr and Mrs, so we're so happy we went ahead with it," Kirsty says.
"We had always wanted a more intimate wedding anyway and with only 24 people, it felt very cosy and relaxed."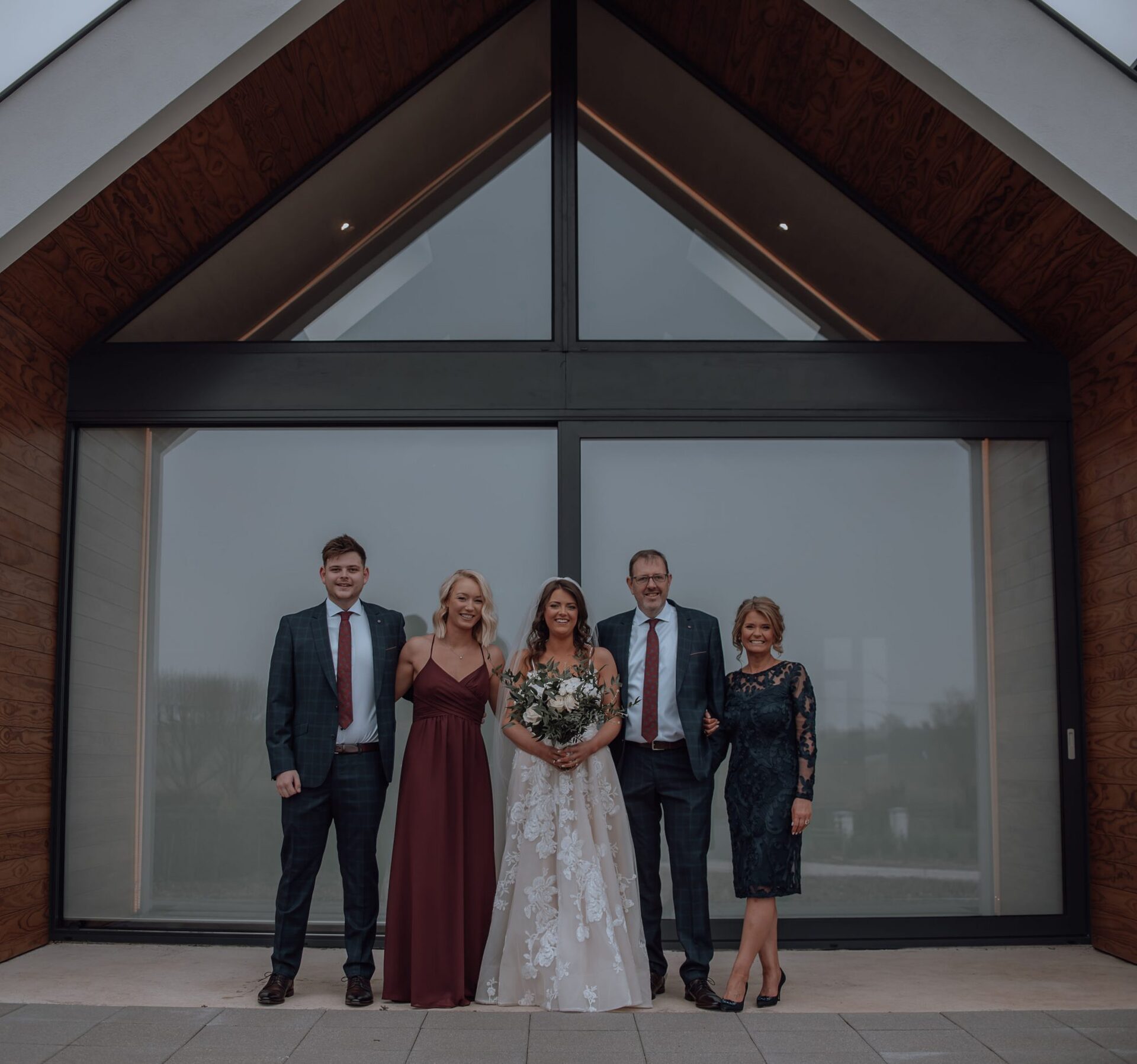 DREAM WEDDING SUPPLIERS
"We really hit the jackpot with our suppliers," Kirsty shares. "They were all great and very flexible with us and our changes. They really bent over backwards to accommodate us."
For flowers and venue styling, Kirsty and David decided on McGarry Wedding Design in Enniskillen, and went for a bohemian, nature inspired theme.
"I wanted a neutral bouquet, so we chose white roses and larger white flowers with lots of greenery to tie in with the boho style," she says.
RELATED TO: 12 Hot Summer Looks For Your Wedding Bouquet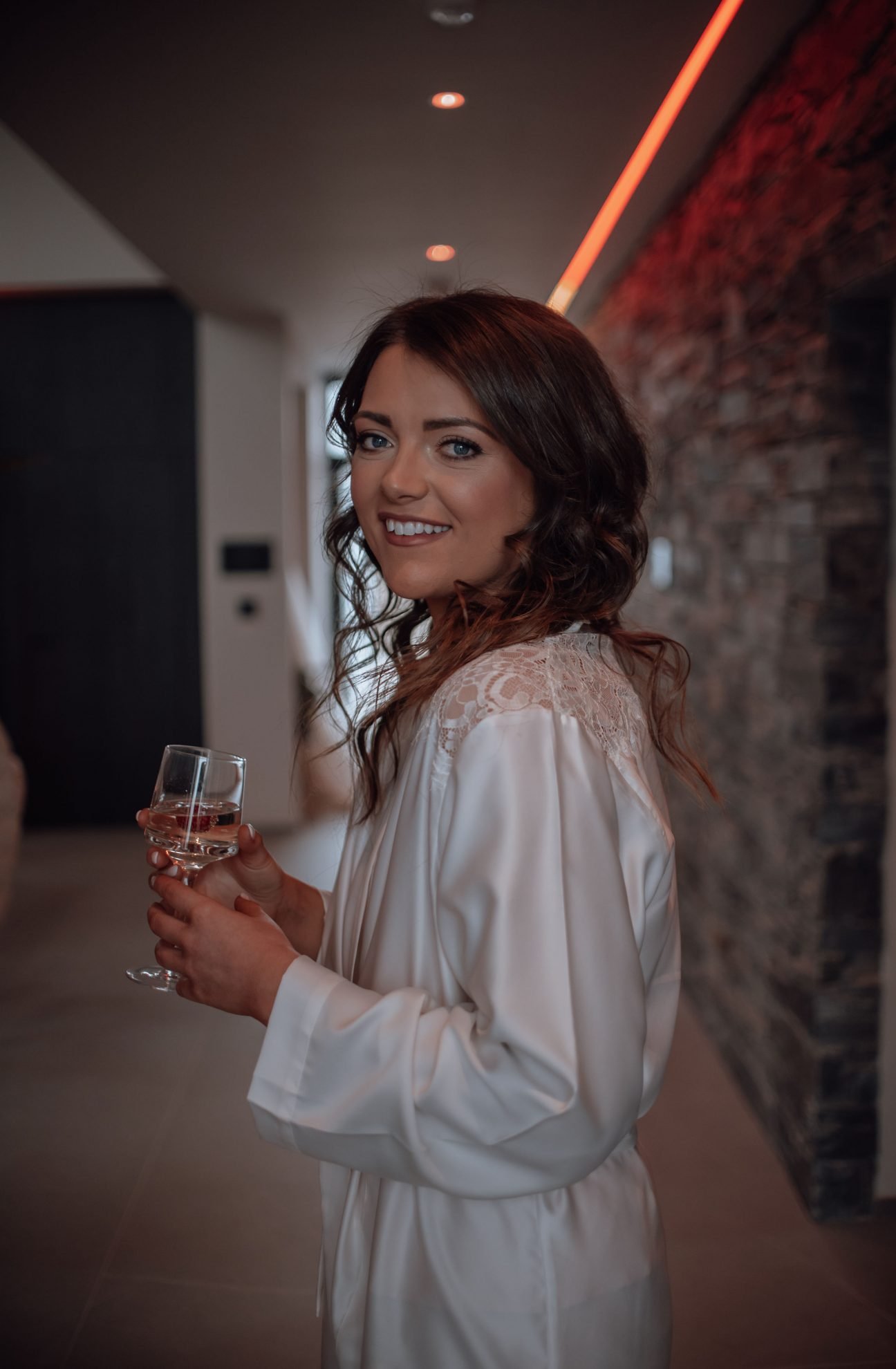 "We had a large floral arch that matched the flowers and green foliage was laid down the aisle with candles everywhere – all my Pinterest goals came to life!"
After putting out their save the dates, the couple had to get a little creative with some DIY invitations.
"We got white and green watercolour foliage save the dates from Papier online, but when our date changed, we made our own virtual invitations using Canva which we really enjoyed and it felt much more personal" Kirsty shares.
RELATED TO: How To Avoid A Save The Date Disaster
The wedding cake from The Hillsborough Baker was one thing David couldn't wait to get his hands on. "We went for a two-layer cake – one layer was Victoria sponge and the other was Kinder Bueno as it's David's favourite."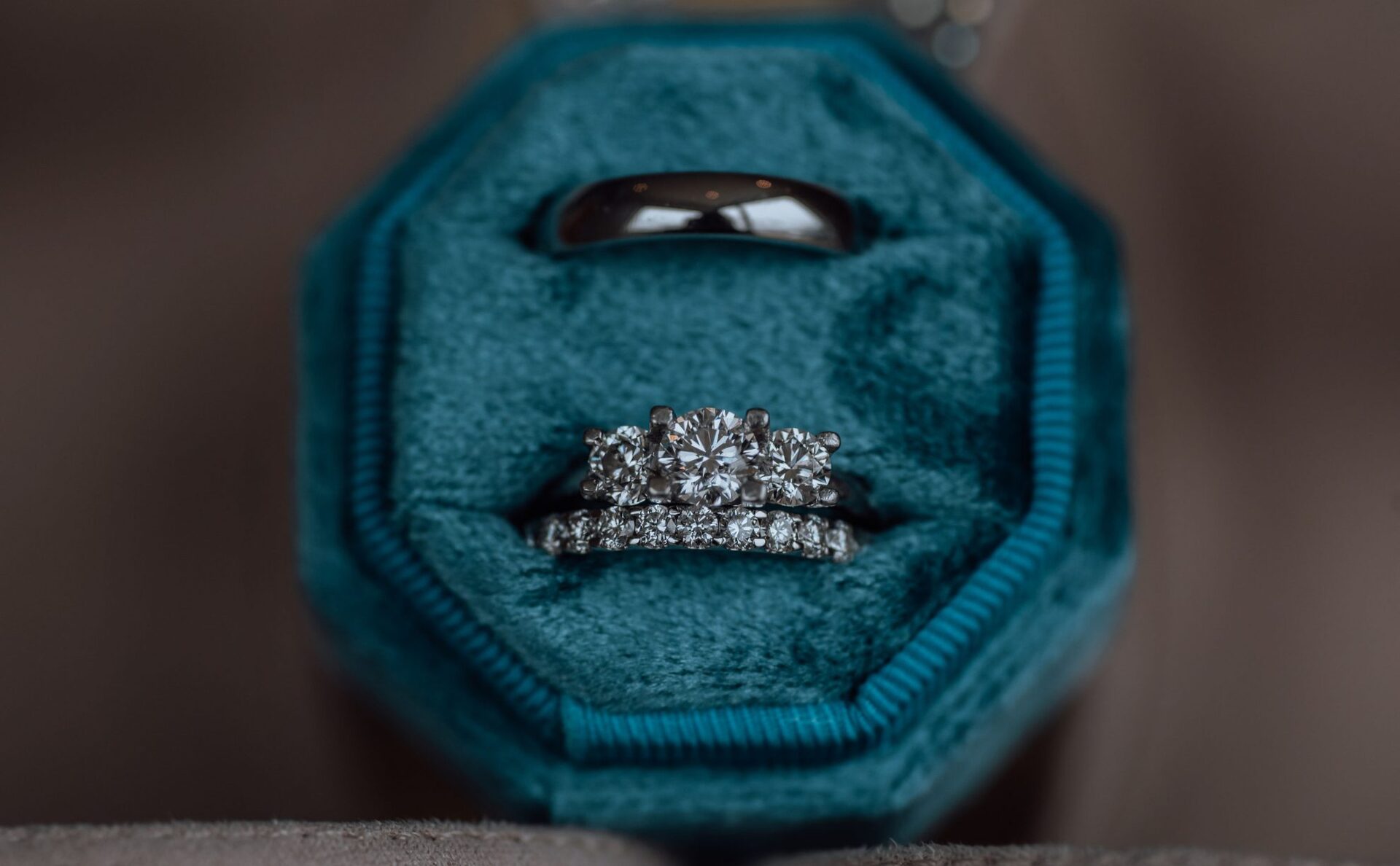 Despite the sudden venue change, Kirsty and David were able to create their dream wedding at the Orangerie in the Millbrook Lodge Hotel. "This was their smaller venue which was perfect for our intimate wedding," Kirsty shares. 
RELATED TO: 10 Alternative Wedding Cake Ideas That Will Make You Drool
"We dealt with Gerty at Millbrook who was a great help with the last-minute venue change and nothing was too much hassle. We thought about wedding planners but in the end myself and mum planned the whole thing and I feel like I loved seeing everything come together on the day!"
CAPTURING THE DAY
Gabrielle and Dearbhaile from POP Photography in Antrim put Kirsty and David at ease with a pre-wedding photoshoot warm-up.
"We did a little shoot before the day and they were just brilliant and made us feel more natural in front of the camera," Kirsty says. "It helped a lot because we got to know what poses to do and feel more comfortable for when the day arrived," David adds.
RELATED TO: 11 Things I Wish I'd Known Before Planning A Wedding
The couple even got some creative candids and passed on a new wedding photo trend.
"I found the confetti picture idea on Pinterest, and I thought a pop of colour would add a nice touch to our photos!" Kirsty explains.
"When the photographers posted it on their Instagram, everyone went crazy for it! We even had some left-over confetti which we let the photographers take to their next weddings and it carried on from there."
Kirsty and David got some more shots back at their parents' home before heading to Newcastle beach for some more chilled candids to end the day.
WEDDING WARDOBE
Kirsty rocked an ivory boho Martina Liana dress from Blush Boutique on the Lisburn Road, Belfast.
"It was a bodice style and it also had pockets which was a big selling point for me!" Kirsty said.
"I fell in love with it straight away – it had a long train and was covered in embroidered flowers which matched the theme of the wedding really well."
RELATED TO: The 10 Most Expensive Wedding Dresses In The World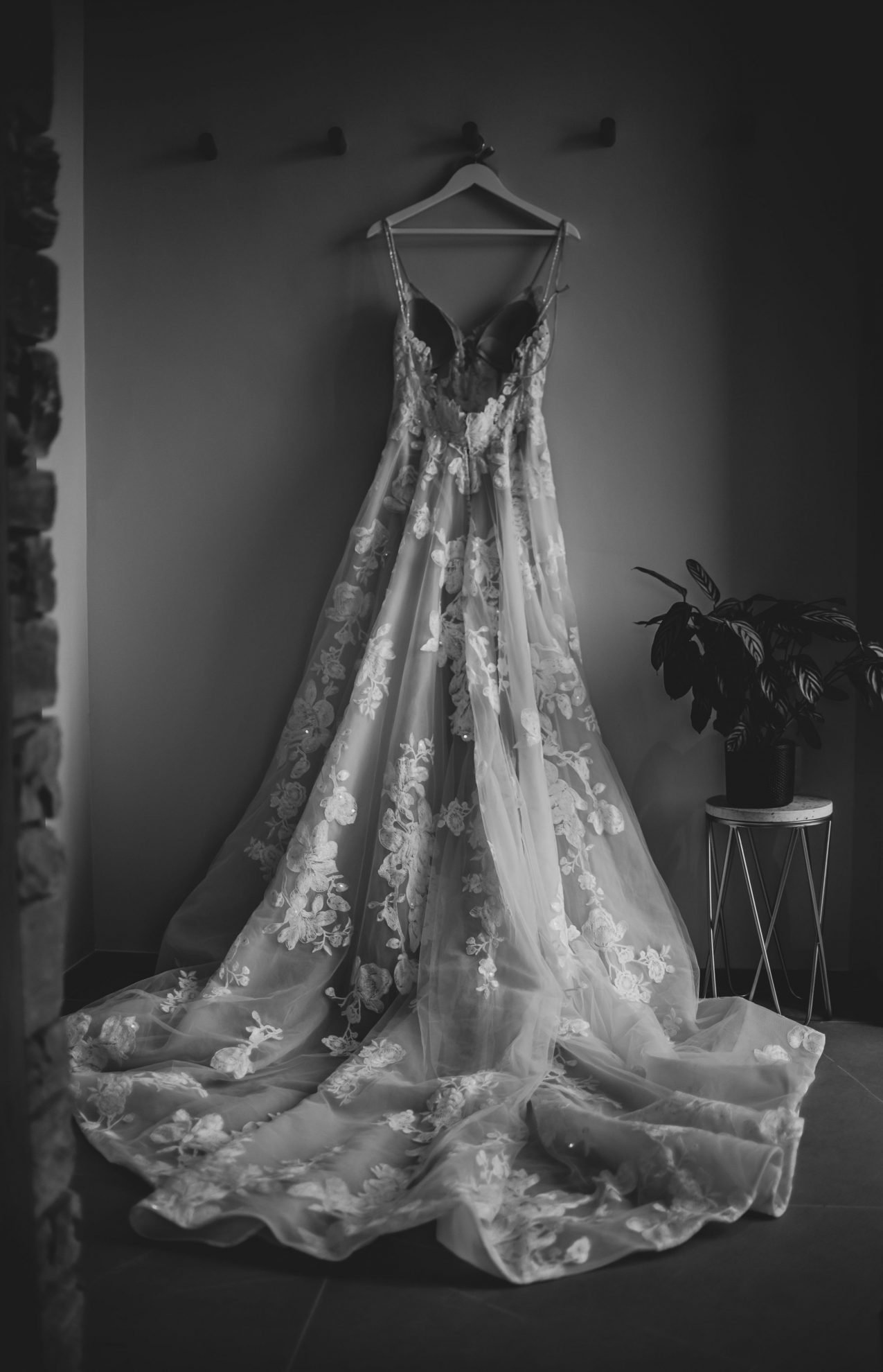 Caren from Seams Perfect in Belfast pulled the whole look together making alterations for both the bride and bridesmaid gowns.
"The girls at Blush recommended her as she used to design wedding gowns. She was just incredible and really helped us out!" Kirsty explains.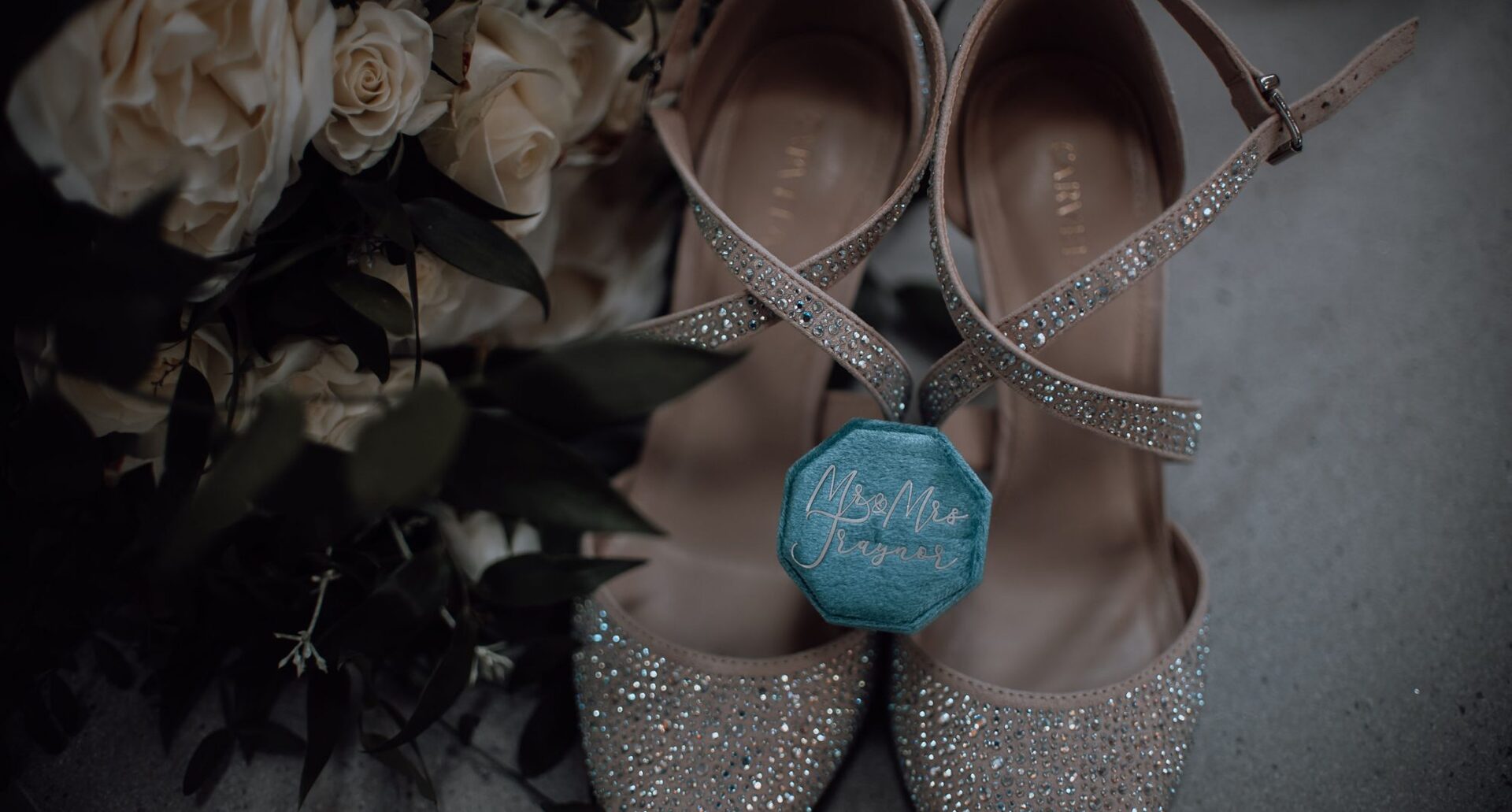 The bridesmaid dresses from Reflection Bridal in Belfast all cleverly matched Kirsty's showstopping gown.
"We decided on a burgundy floaty style that each had a crossover at the back that matched the back detailing on my dress," Kirsty says.
RELATED TO: Who Pays For The Bridesmaids' Dresses?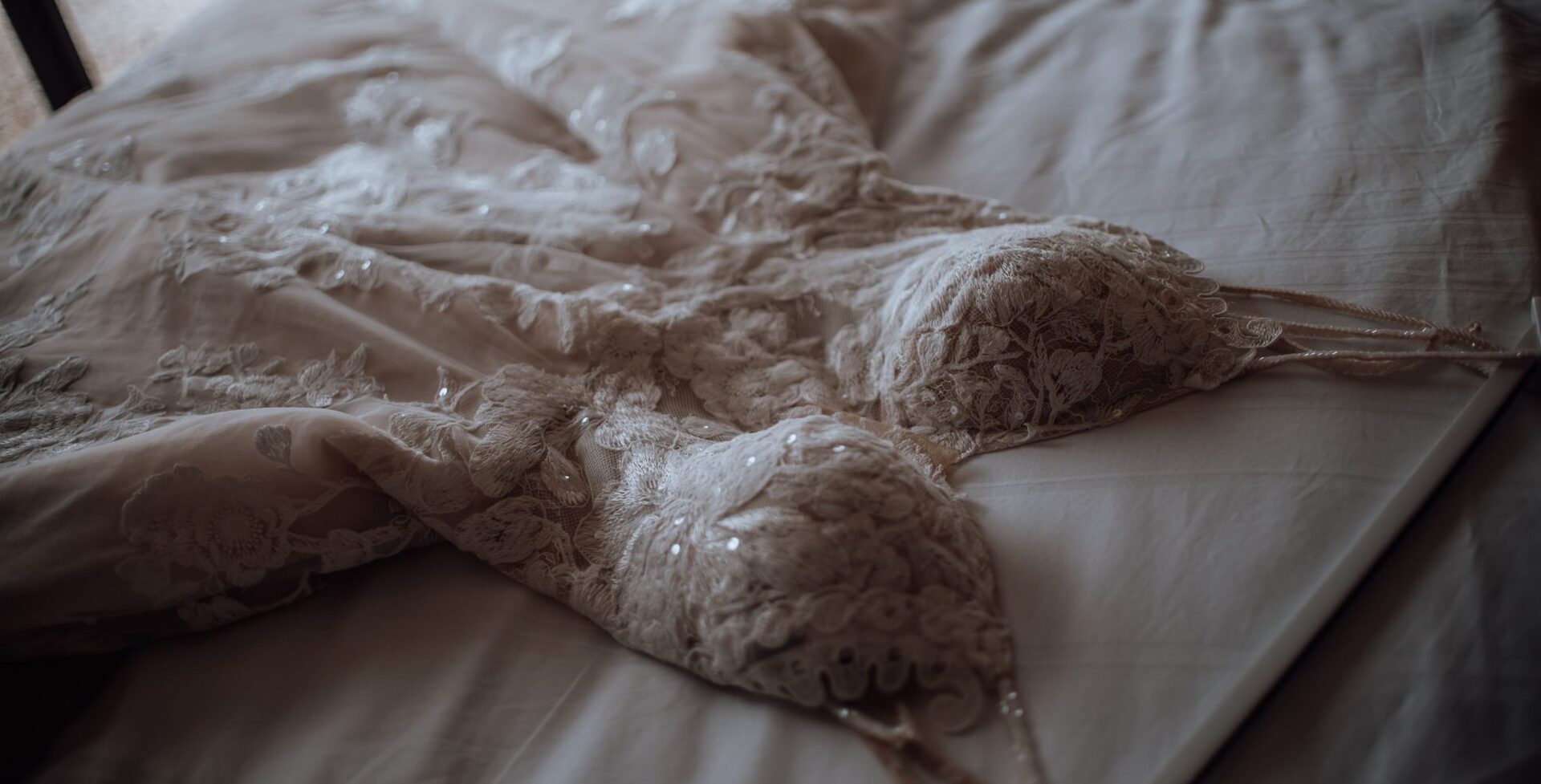 The groom and groomsmen suits were decked out in Remus Uomo suits from McCalls of Lisburn, pulling the whole colour scheme together.
RELATED TO: Statement Styles For Summer Grooms
"Although our flowers were cream and white with greenery, the groomsmen wore matching navy suits with burgundy ties and check designs which tied everything in," Kirsty adds.
EATING & DRINKING
"We wanted something more laid back, so we all got burgers delivered to our parents' house from Jersey Street Grill in Lisburn," Kirsty explains.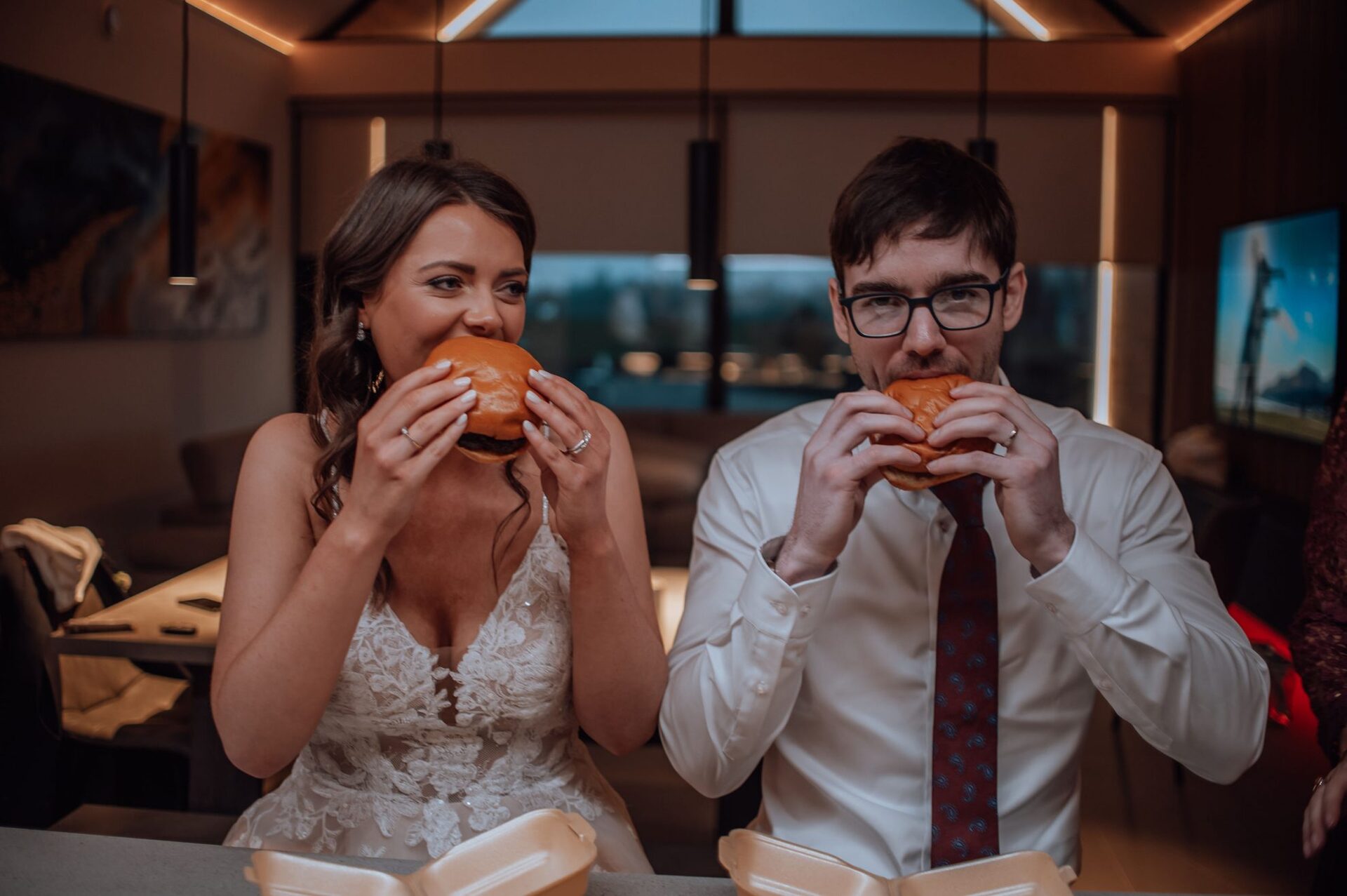 "It was very much inspired by a favourite Youtuber of mine, Jamie Genevieve, who had an iconic picture of herself eating McDonald's in her wedding dress, so we recreated that picture of us all eating burgers at the house after the wedding!"
Although Covid may have restricted the couple's original plans, it didn't make for any less of a celebration.
"The only thing we really lost out on was a reception, but we had our social bubble come back to the house for our favourite food and sorted our own drinks and looking back we wouldn't change anything about it," David says.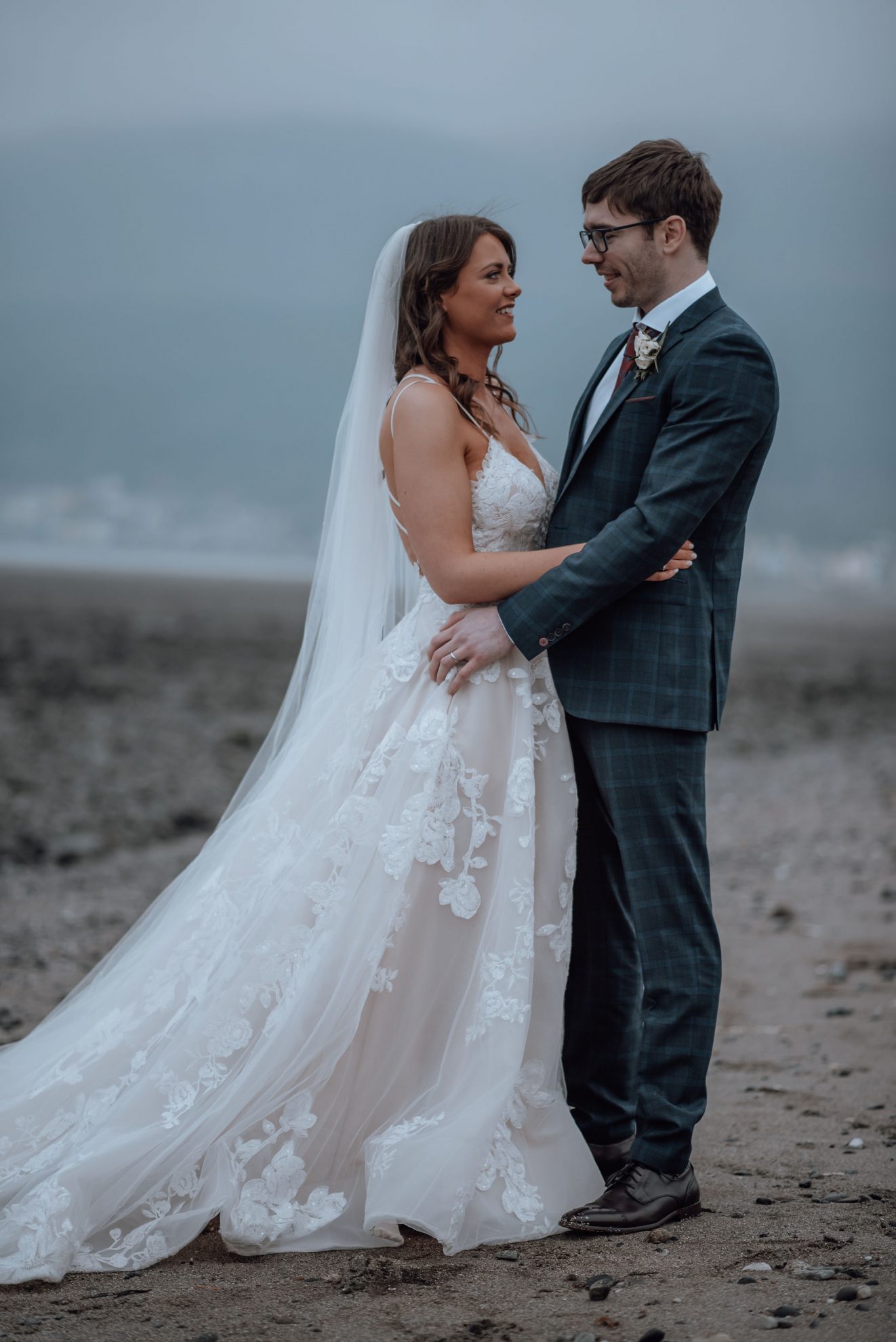 FAVOURITE MOMENT
David had been bracing himself for weeks for the moment he would get to see his beautiful bride walking down the aisle. "My favourite moment was seeing Kirsty walking towards me and getting to see how beautiful she looked in her dress, that really made me feel like a lucky guy," he gushes.
"I made sure I didn't cry though because I can be a bit of an ugly crier, but it was hard to keep it together!"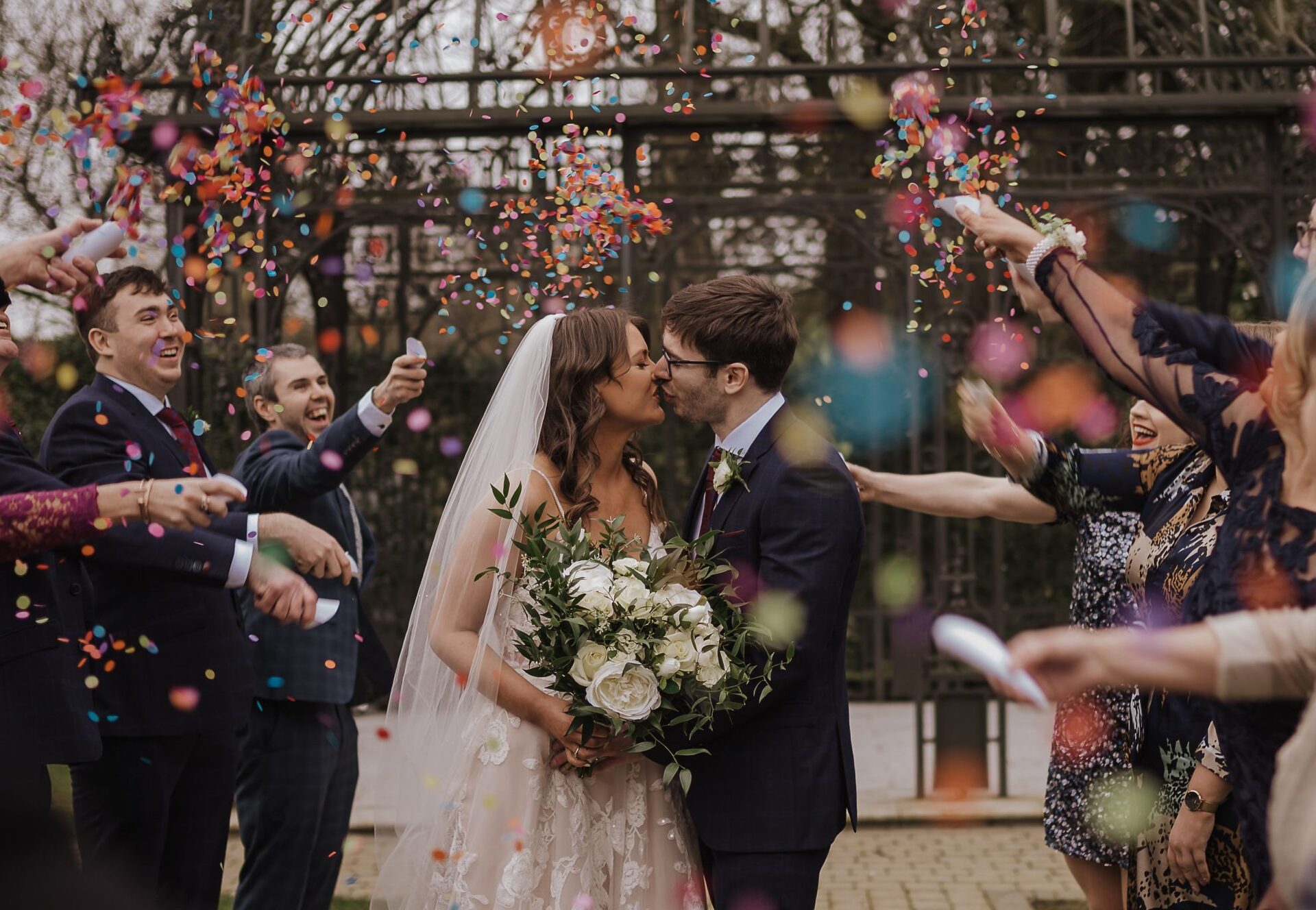 For Kirsty, her favourite moment was finally getting to celebrate as husband and wife.
"When we had our rings on and just knowing that's us now, we're finally married was amazing," she shares. "Then going for our photos together after just made me feel like a million dollars!" 

RELATED TO: Steal Their Style: Celebrity Inspired Wedding Dresses
Still planning your big day? Check out our gallery of fabulous suppliers HERE.
Sign up to our newsletter to get all the latest from The Wedding Journal! Join Here>>>>http://eepurl.com/ck9vLb