Who doesn't love a laid-back festival style wedding? With weddings going outdoor, now's the time to take the plunge and hold your very own Weddingstock!
The pomp and ceremony of the glam wedding isn't for everyone – and now that weddings are heading into the open air, there's absolutely no reason why you shouldn't go for a rock festival style wedding that matches your personal style!
Thanks to the pandemic, more and more venues have been investing in their outdoor spaces and will be only too glad to help you with plans for outdoor lighting and styling that will bring a laid-back festival aesthetic. Think wristbands, pallets, tipis and campervans – and of course, that all important live band!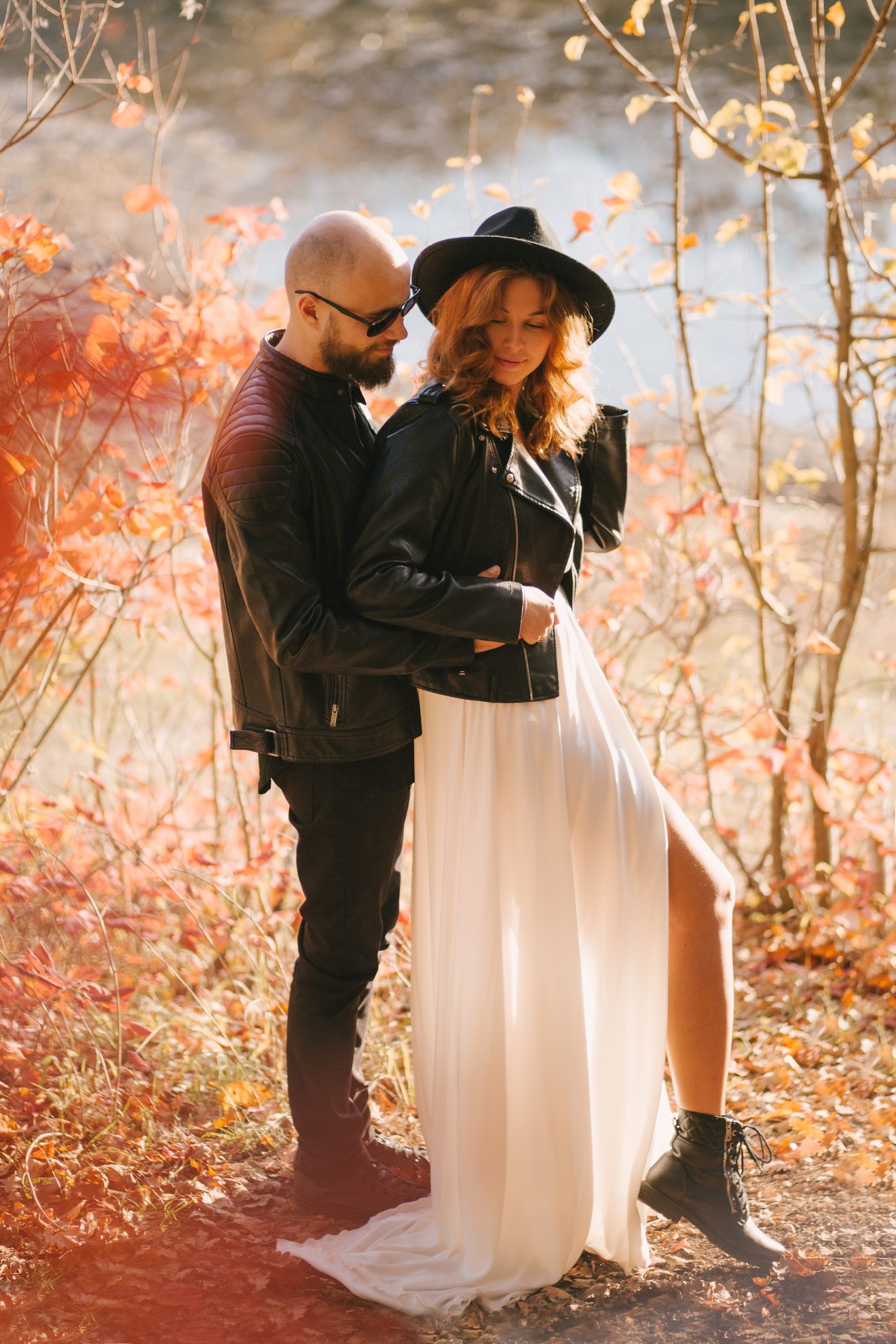 RELATED TO: Unique Unions: 4 Real Life Quirky and Unconventional Weddings
The Venue
We've heard of more than a few weddings being held in fields lately! You can dress up a marquee with gorgeous garlands and festival style lighting – we love this magical look from Carnival Marquees.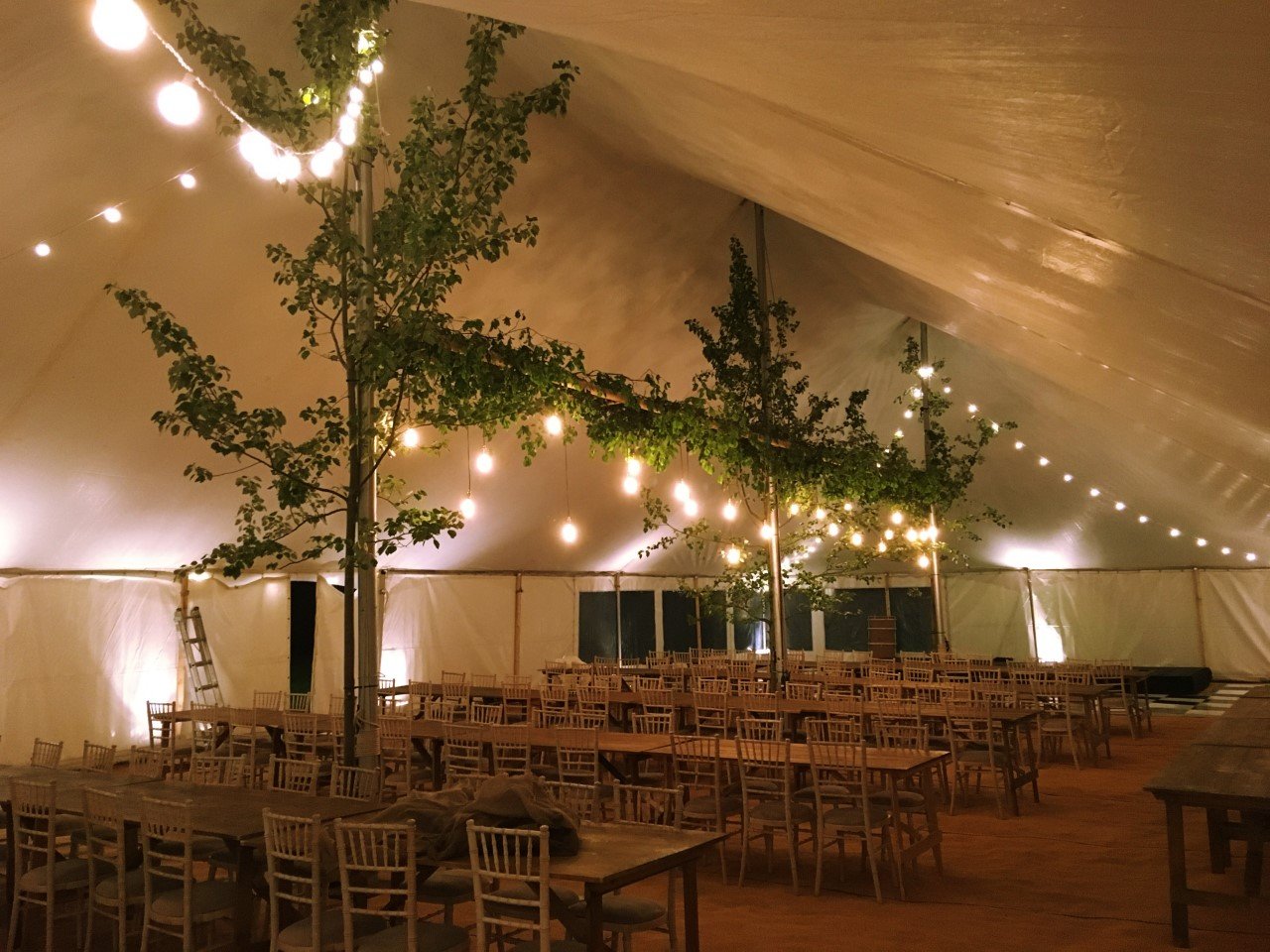 RELATED TO: How To Plan The Perfect Outdoor Wedding 
Alternatively try a tipi with all the works – Magnakata in Co Down has some great Nordic ones.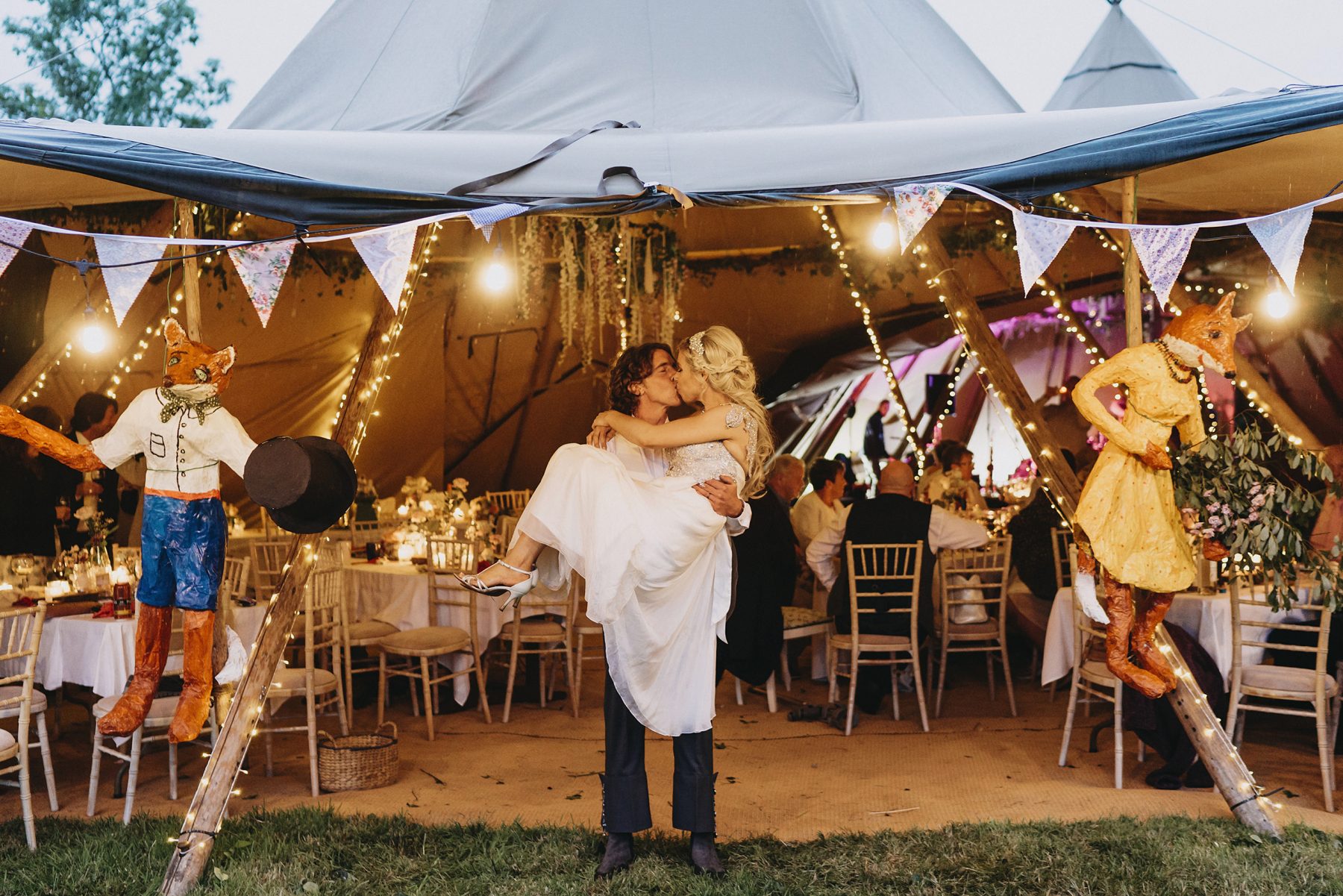 RELATED TO: How To Have A Woodland Themed Wedding
However, if the thought of being too far from civilization gives you wedding nerves, lots of venues are really upping their game when it comes to magical gardens and candle-lit terraces – check out the gorgeous new spaces at the Galgorm Hotel and Spa Resort.
The Stationery
Why go for the usual invites when you can send out festival-themed tickets to your guests? We love these tickets from Wedfest, not to mention their oh-so-cool wristbands and table planners as well!
RELATED TO: The Hottest Wedding Invite Trends Of 2021
The Transport
Forget the shiny wedding cars – why not rock up in a cute camper van? You can hire Brodie, this stunning 1965 VW split screen camper van in cream and white from Star Car Hire to arrive in style.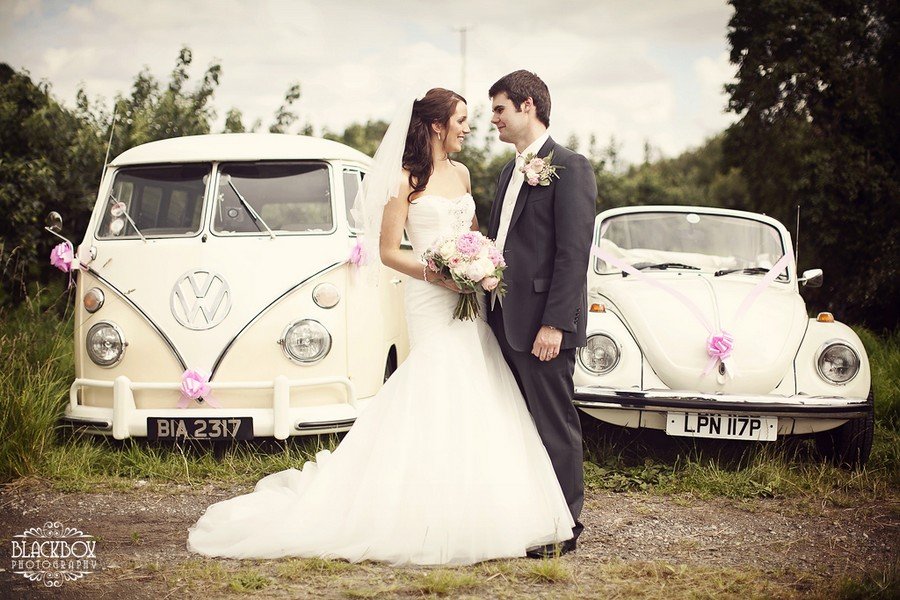 RELATED TO: 11 Wedding Expenses Every Bride Forgets To Budget For
Or if you're feeling very brave and your dress is under control, what's to stop you screaming to a halt outside your venue on this 1976 Harley Davidson custom chopper from Star Car Hire – straight out of Easy Rider?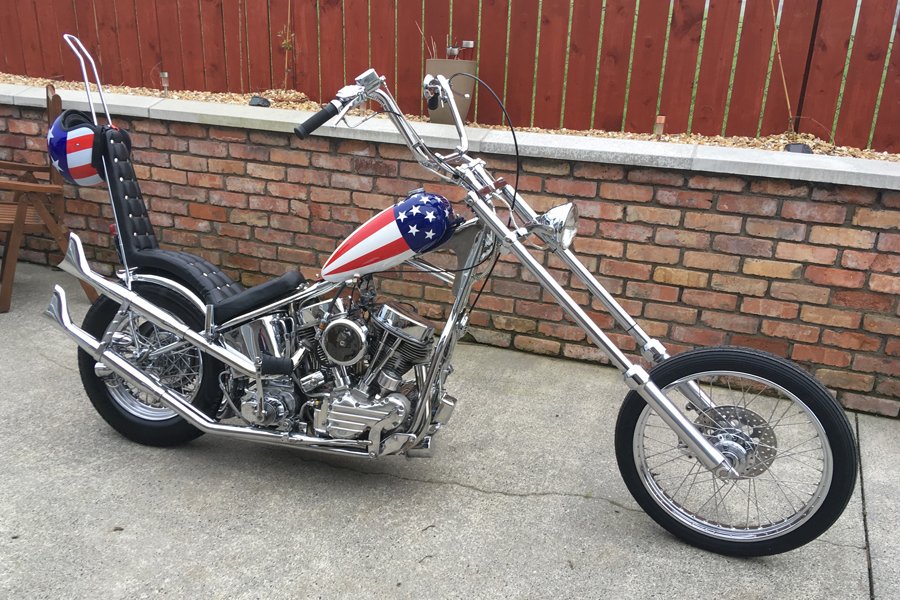 You could even transport your guests in Lola, this cute VW camper van/bus from Star Car Hire.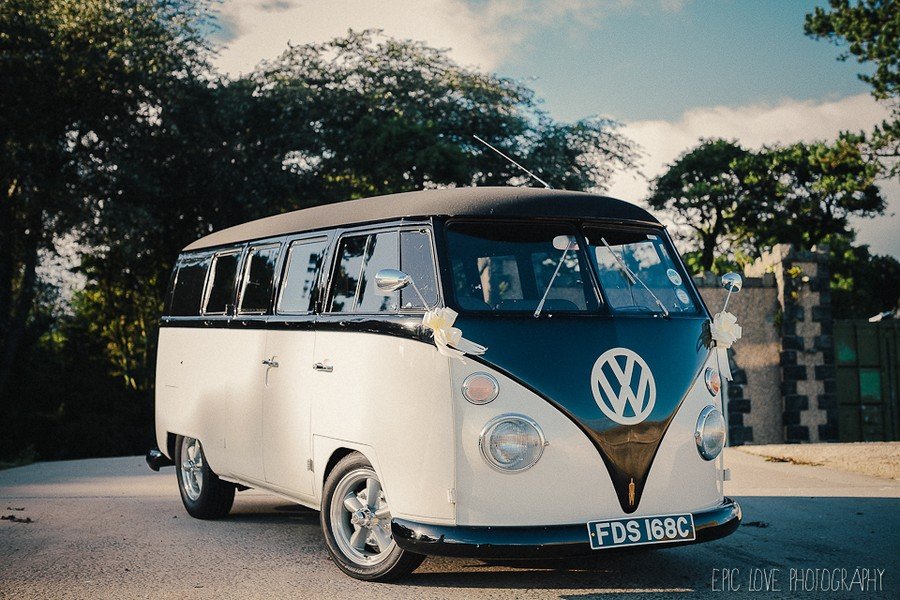 RELATED TO: Why You Shouldn't Use Instagram To Plan Your Wedding
The Style
There are so many ways you can go when it comes to your dress – there's no shortage of boho style dresses for that Woodstock sixties vibe, or why not go for a wedding dress teamed with leather for a Donnington look?
We love this boho-esque new gown from Kelsey Rose (974A9828) and this pretty Ottilie gown from True Bride's Brighton Belle for that 50s rockabilly style!
RELATED TO: 10 Gorgeous Boho Wedding Dresses Worn By Celebrities – Get The Look!
The Hair
It goes without saying that floral dos are bang on trend at the moment and they merge beautifully with the boho festival aesthetic. Try a floral crown like this pretty one from Blossoms and Bluebells or a relaxed floral plait like this look from Wedding Flowers by Josephine.
RELATED TO: 11 Showstopping Floral Looks For Your Wedding Hair
Alternatively, go for this pretty floral crown style with extra dangling garlands, or this understated daisy look styled by Loving Weddings.ie.
We also love the styling in this laid back make-up look by Maid by Sinead styled by @oopard!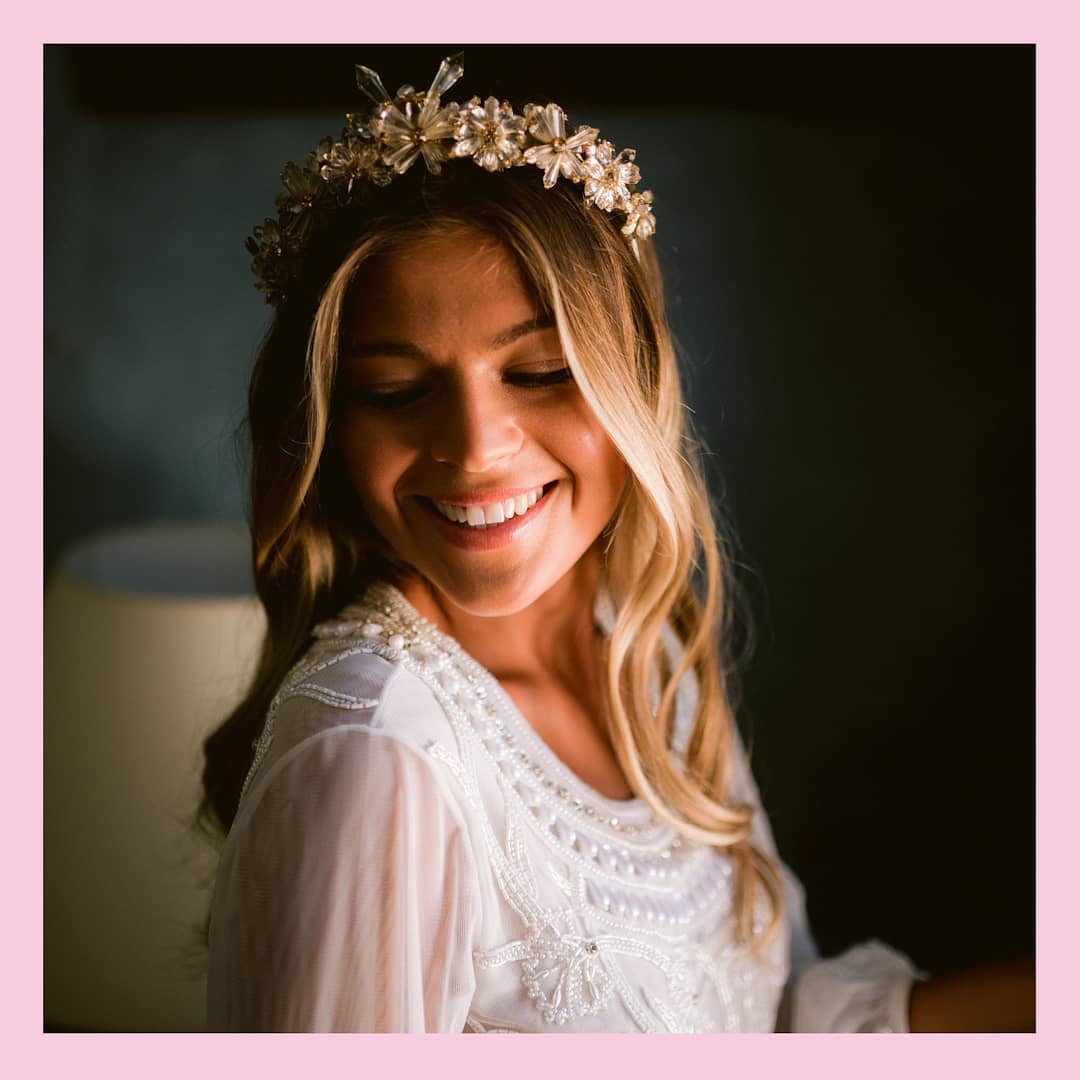 The Flowers
When it comes to the styling, flowers are your friend – check out these pretty floral displays from Wedding Flowers by Josephine (left) and Blossoms and Bluebells (right). Bouquets can be anything you like, from an understated bunch of wild flowers to a glorious wealth of mix and match hues.
RELATED TO: Jessica and Jonny's Joyous Festival Wedding-Palooza
The Decor
We love these styling ideas from Look Events NI with their laid-back forest look – the rugs are such a great idea for setting the scene, and the paper lanterns are so pretty!
RELATED TO: 9 Floral Arches That Will Wow Your Wedding Guests
 And of course jam jars filled with lights or flowers are perfect for that boho festival look –  such as this floral display (left) by Fairy Tales NI or this pretty candle display by VIP Weddings in Co Mayo.
RELATED TO: Why Dried Flowers Are Perfect For Your Wedding Day
The Food
Why not go for something relaxed and outdoors, such as fish and chips in a paper cone? We're even hearing of brides hiring a food truck to serve up burgers and vegan fast food to their guests, or serving up tasty desserts from a waffle or crepe van!
RELATED TO: 9 Ways To Save On Your Wedding Venue And Catering Costs
The Entertainment
This is the all-important thing – it wouldn't be a festival without entertainment! Keep your guests entertained throughout the day with a magician or a caricaturist, or hire this VW camper van from The Quirky Camper Booth as a festival style photo booth where your guests can take their own fun pics!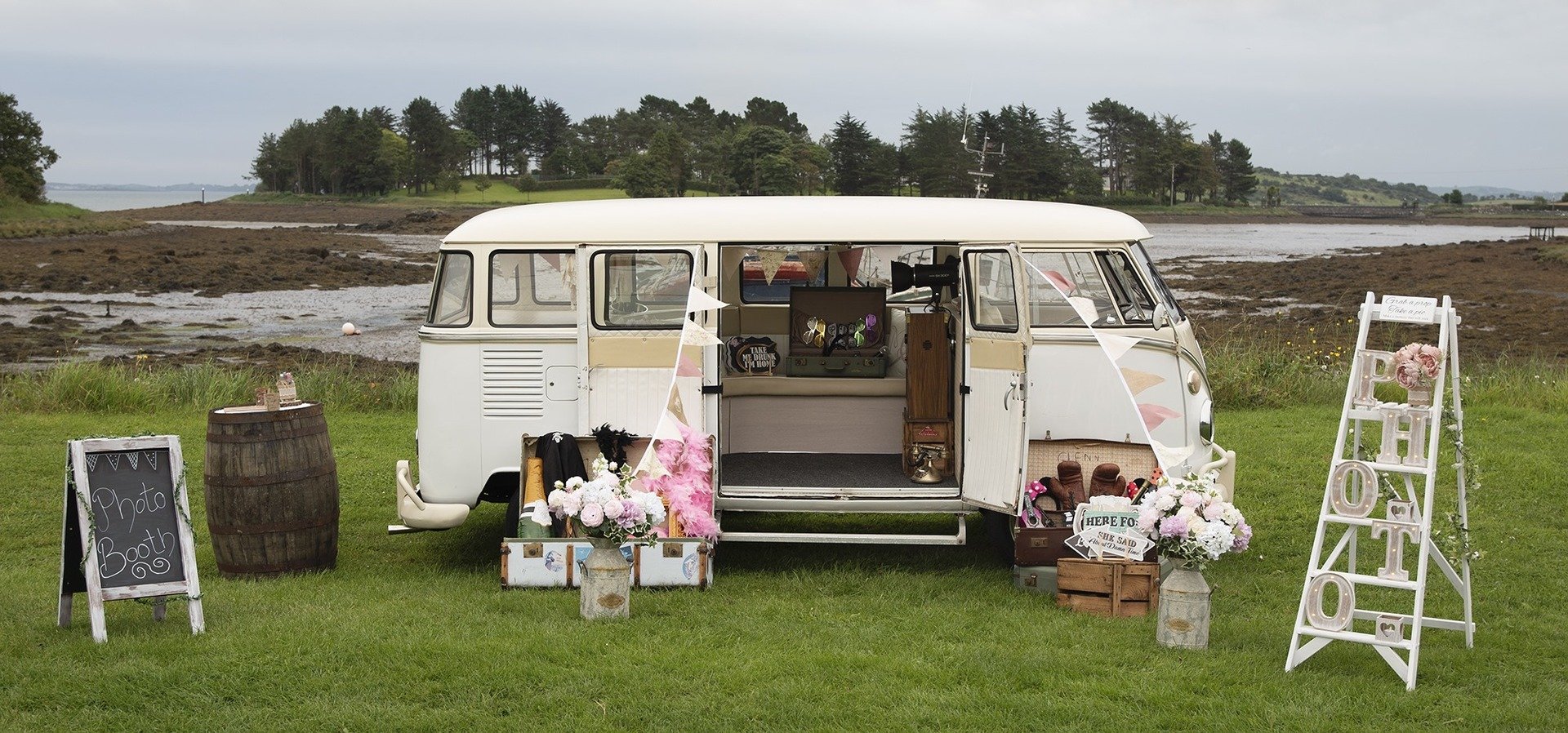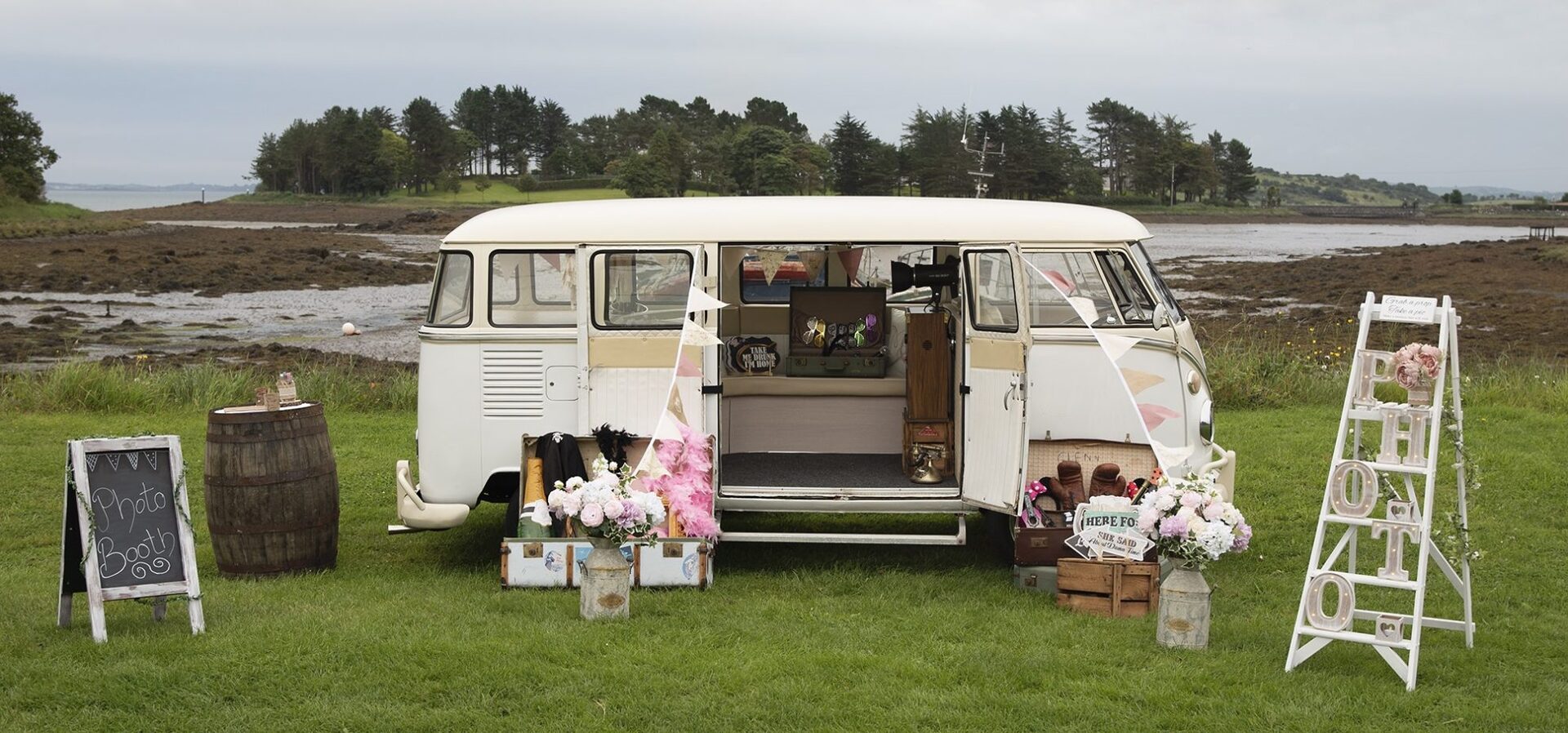 There are so many other things you can do – circus entertainers, acrobats, even hire a few fairground rides such as the ones from Mohan's Funfair in Armagh. They offer dodgems, carousels and candy carts for wedding hire – and even a few bare knuckle rides!
RELATED TO: 75+ Unconventional Ideas For The Unique Bride
And of course, you have to include live music if it's really going to be a festival!  There's no shortage of bands and singers out there that can deliver the kind of sounds you're looking for, whether it's rock, folk or country. For a great combination, we love The Real Shindig, who deliver Irish folk music and trad mixed with modern contemporary acoustic covers and a few old classics thrown in – we'd defy any of your guests to stay in their seats all night!
RELATED TO: How To Find Your Dream Wedding Team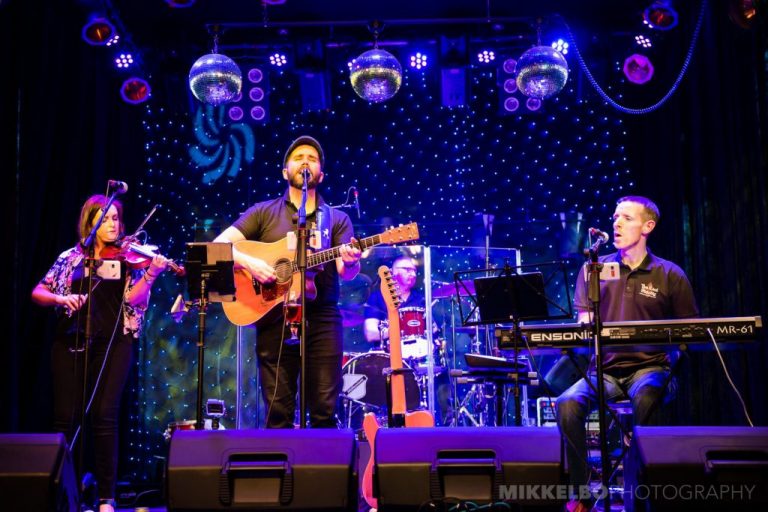 RELATED TO: 10 Things I Wish I'd Known Before Planning A Wedding
Still organising your perfect day? Check out our gallery of fabulous suppliers HERE.
Sign up to our newsletter to get all the latest from The Wedding Journal! Join Here>>>>http://eepurl.com/ck9vLb