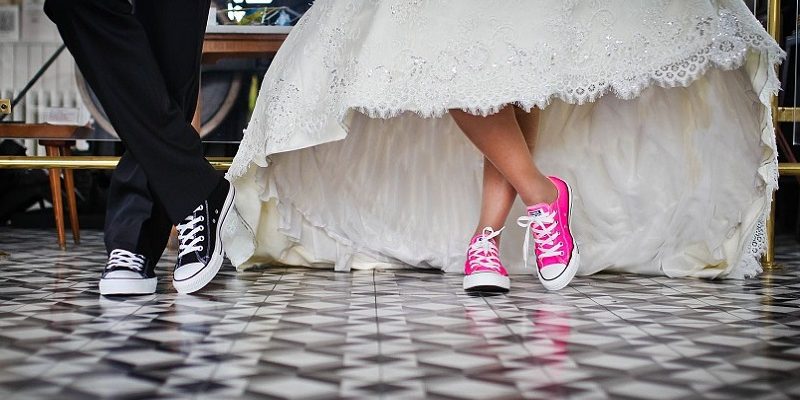 Quirky Irish Wedding Venues
If you are searching for a unique wedding venue but just can't seem to find the one, make sure you take a look at our top quirky Irish wedding venue picks
Riverdale Barn, Co. Down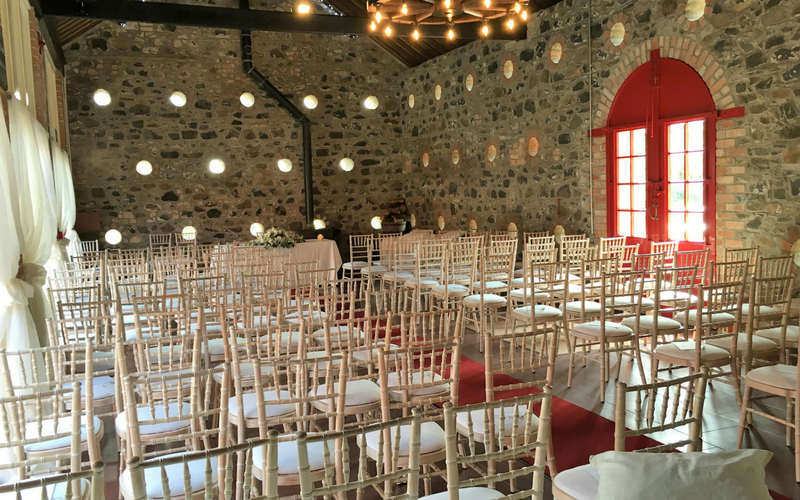 Nestled in the heart of County Down lays the uniquely restored Riverdale Barn. A blank canvas for those couples looking to personalise their wedding day, this rustically chic venue can accommodate up to 140 guests and is licensed for civil ceremonies/partnerships. The wedding venue also comes with a charmingly decorated licensed bar and five fantastic caterers to choose from ensuring you have all the key components for a magical big day.
For more information visit: riverdalebarnni.com, tel: 028 9265 0011, email: info@riverdalebarnNI.com
The Station House Hotel, Co. Meath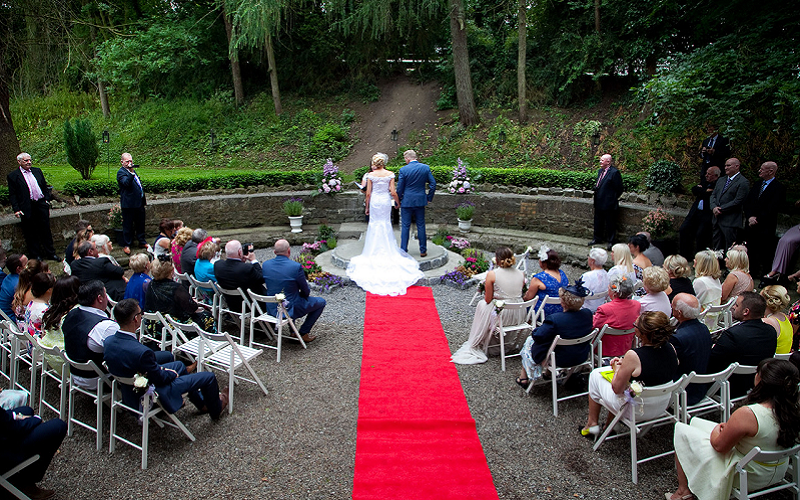 Found in the heart of the Boyne Valley, The Station House Hotel marries the charm of a restored station house with the fairy tale romance of an enchanted woodland garden. Boasting the only stone turntable in the county for civil ceremonies, the Station House Hotel has a plethora of quirky features to make your big day unique, including the two storey honeymoon suite, that has been converted from the original signal box and offers a private retreat away from the rest of the hotel for your first night of married life.
For more information visit: stationhousehotel.ie, tel: +44 (0) 28 8224 3292, email: info@stationhousehotel.ie
Ulster American Folk Park, Co. Tyrone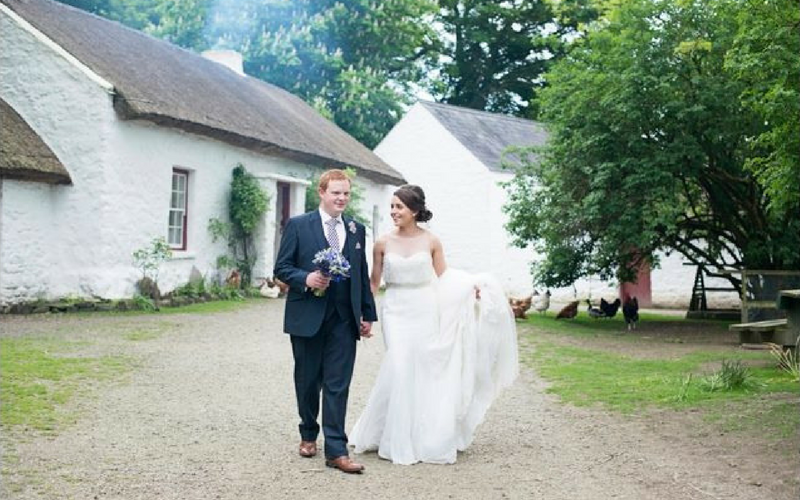 The ideal location for couples with an American connection, this open air museum is bursting with character and unique photography opportunities. Couples looking to combine a traditional ceremony with a quirky reception can choose to tie the knot in Tullyallen Mass House built in 1768 and celebrate their marriage in the Ship and Dockside Gallery to the backdrop of a full scale replica immigrant ship.
For more information visit: nmni.com/uafp, tel: +44 (0) 28 8224 3292
Kippure Estate, Co. Wicklow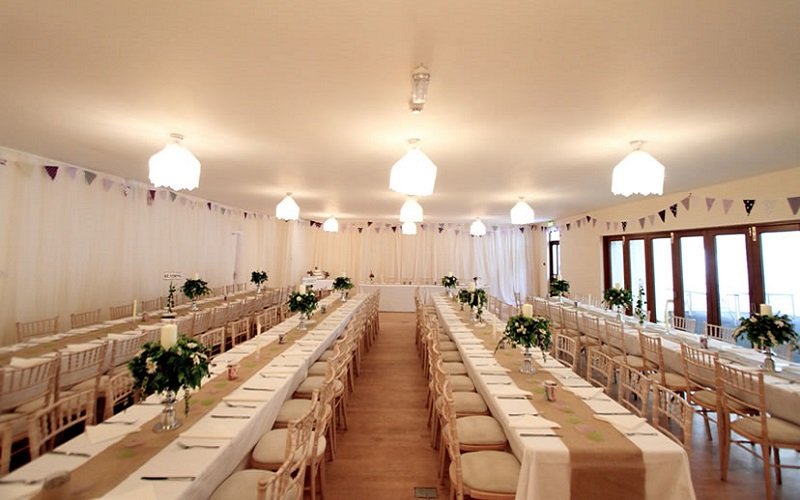 Privately set in a 240 acre estate to the backdrop of the Wicklow Mountains, Kippure Estate provides a whimsical setting for your wedding day. The romantic rural setting can accommodate a range of wedding styles including civil ceremonies, outdoor celebrations and marquee receptions. For something different, couples can choose to have a marriage blessing in the venue's Celtic stone circle. Guaranteed to be a venue your guests won't forget, extend the wedding with a second day of adrenaline-fuelled, adventure activities.
For more information visit: kippure.com, tel: +353 (0) 1458 2889, email: info@kippure.com
Finnebrogue Woods, Co. Down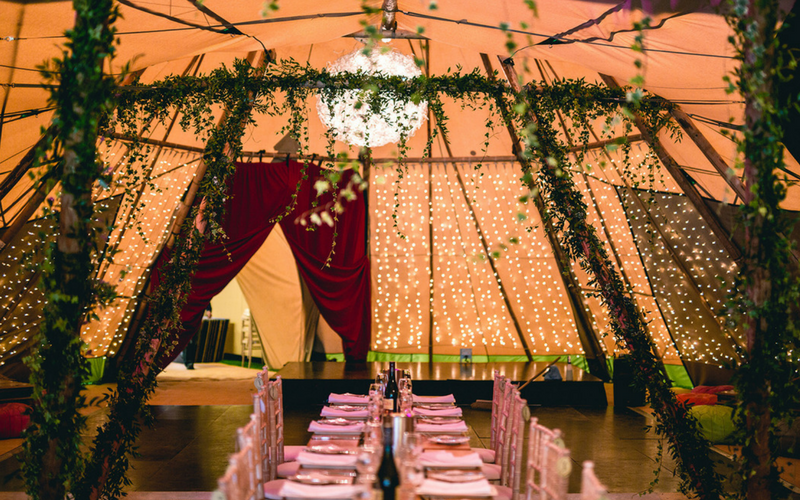 Experience the tranquil beauty of Northern Ireland's newest wedding venue Finnebrogue Woods. For a wedding with the wow factor, this unique venue is comprised of four spectacular tipis set to an enchanted woodland backdrop. The tipis can accommodate up to 165 guests in a spacious and dry setting ensuring you don't have to worry about the weather. Surrounded by a glistening lake, say 'I do' in the great outdoors where a jumping trout or gliding swan may even add to the magic of your big day.
For more information visit: finnebroguewoods.com, tel: +44 (0) 28 4410 3104, email: hello@finnebroguewoods.com
Cork City Goal, Co. Cork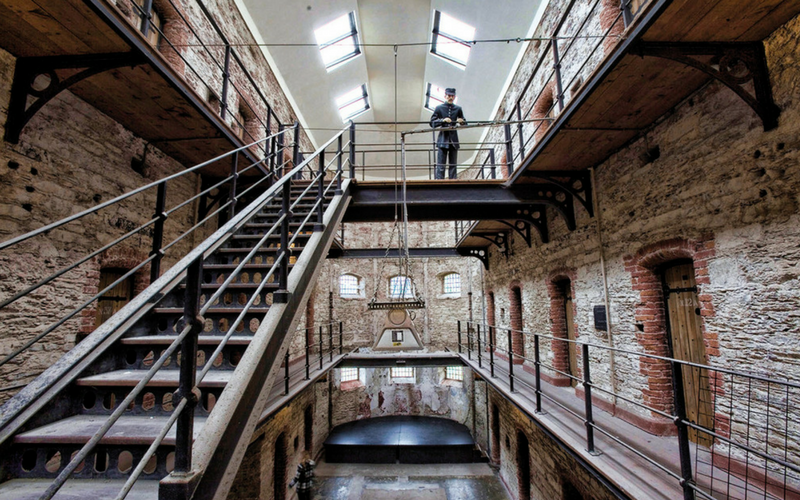 Where stunning Georgian and Gothic architecture meet industrial interiors, creating the perfect juxtaposition for an alternative wedding setting. From the outside, Cork City Goal is reminiscent of an 18th century castle but stepping inside the goal, with its cast iron staircases and stone walls, unveils a dramatic event space that is uniquely suited to wedding ceremonies and receptions. The venue can be decorated to each couple's theme to create a warm and welcoming atmosphere.
For more information visit: corkcitygoal.com, tel: +353 (0) 214 305 022, email: events@corkcitygoal.com
The Ivory Restaurant & Bar, Co. Antrim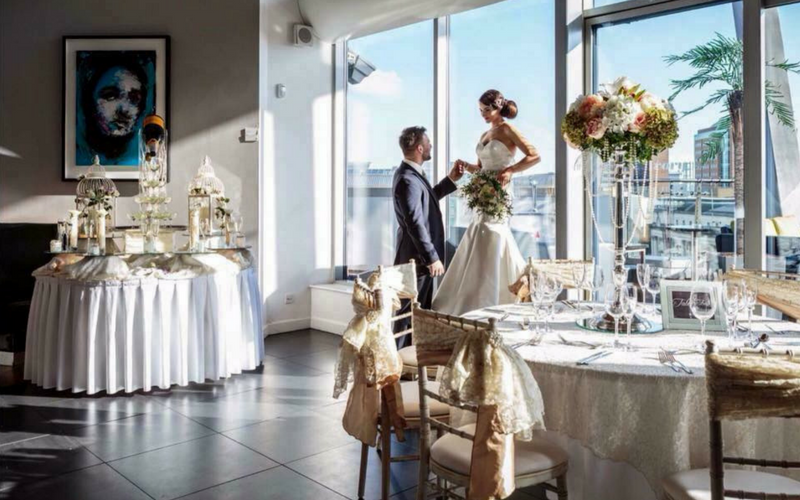 With panoramic views across Belfast city centre and beyond, it's easy to see how The Ivory is an enchanting wedding venue. Combining mouth-watering food, fine wine, superb service, and a quirky event space, this unique wedding venue caters to the most stylish of city centre weddings. The venue consists of four versatile spaces that can be adapted to fit your individual needs, along with a dancefloor, and private balcony to take in the cityscape.
For more information visit: theivorybelfast.com, tel: +44 2890 324 577, email: info@theivorybelfast.com
The Lawrence, Co. Meath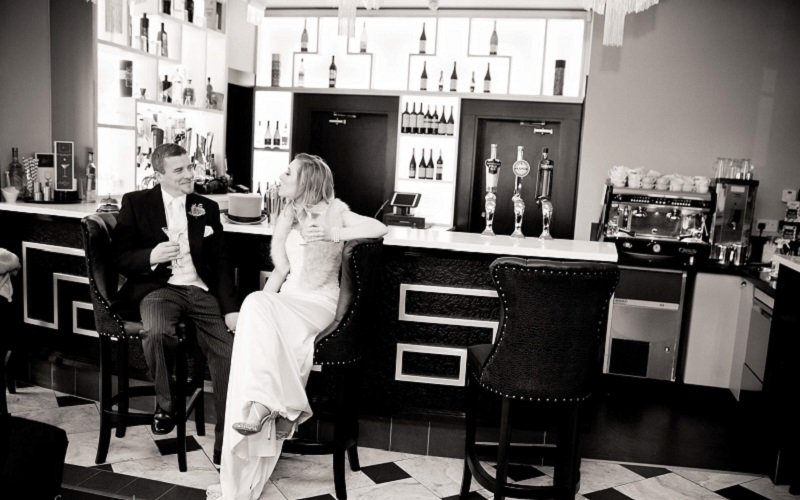 A boutique style hotel with only 11 guest rooms, the Lawrence is housed inside an 18th century building that exudes old-school glamour. Lovingly restored and decorated in the vision of 1920's designers, this initiate wedding venue can host up to 70 guests in its art-deco style function room. Fall in love with the quirky ambiance of this venue and hire the entire site to include a marquee that can be erected in the hotel's private garden for up to 150 guests.
For more information visit: thelawrence.ie, tel: +353 (0)46 948 700, email: info@thelawrence.ie